News
>
Movie News
May 08, 2008 08:36:53 GMT

The songs from the soundtrack album of the new Indiana Jones movie " are being made available for previewing on . Beside able to see the track titles, people can hear a preview of the songs before it is officially released on May 20.

The soundtrack album will consist of 19 songs and the music is scored by famous music composer John Williams. The titles from the songs resembles the scenes from the upcoming movie.

News
>
Movie News
May 08, 2008 08:08:24 GMT

Though has put his MTV prank show "Punk'd" on the shelf last Summer, it doesn't mean that he has enough with it. In fact, in a recent interview, the actor who will be appearing on the silver screen with his latest comedy film "" on May 9 revealed that he may bring the series to the big screen.

On Wednesday, May 7, the husband of actress told in his radio show "On Air with Ryan Seacrest" on KIIS-FM that there is a possibility that he will take the hidden camera practical joke series to the next level meaning he will be making a feature film out of it. "I was actually walking down the street in New York yesterday and thought 'What if I did 'Punk'd: The Movie'? Like a full on feature film of 'Punk'd'," explained the 30-year-old actor and producer.

News
>
Celebrity Gossip
May 08, 2008 08:00:02 GMT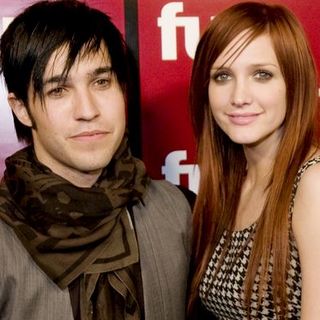 Pregnant and rushing down the aisle, that's . Despite her silence, denial, playing it coy and so on, a source close to the singer has confirmed to Hollyscoop that she's 100% pregnant and planning to wed fiance next week.

Ashlee, as claimed by Hollyscoop, "is set to have a shotgun wedding next weekend in California to her rocker beau Pete Wentz" of band . The couple are said to have sent out invitations to friends and family members, urging them to save the date for May 16, 2008.

News
>
Music News
May 08, 2008 07:30:17 GMT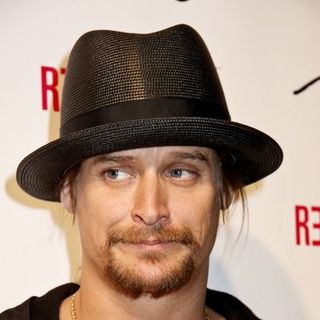 A good news was revealed by rocker stating that he will be back on tour soon. The singer also said that he wont be touring alone as he will team up with legendary rockers for their upcoming "Rock and Rebels" tour.

Both artists are scheduled to kick off their Rebels tour on August 8 in Oklahoma City. After that the tour will also stop by in Houston, Cincinnati, Indianapolis, Camden, N.J., Mansfield, Mass., Toronto, Holmdel, N.J. before closing in Hartford, Conn on August 31.

News
>
Movie News
May 08, 2008 07:06:09 GMT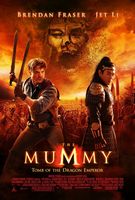 "The Mummy" fans have gotten the chance to get a better look into the characters to be featured in the forthcoming "" as a batch of new stills from the action horror film has reached the virtual world. The brand new photos allegedly have been outed by Universal Pictures.

The first three stills expose three stars from the movie posing as their characters. The first one shows being Emperor Han. He can be seen saddled up on a horse and suited in a full battle armor. The second pictured as sorceress Zi Yuan wearing colorful Chinese one-piece dress, cheongsam, and the third let out 's character Evelyn O'Connell. The fourth still gives a glimpse into the terra cotta army.

News
>
Music News
May 08, 2008 06:44:36 GMT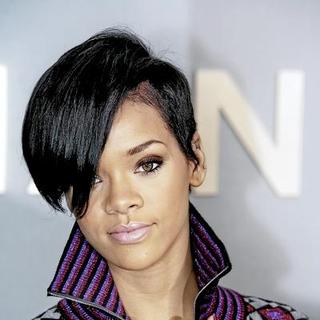 New details have been added for 's upcoming repackaged album of her "". The upcoming album, that has already been set to June 17 as its release date, will be titled "".

The upcoming album will consist of 12 original tracks from the previous album plus another four new tracks. Those four new songs, are "Take A Bow", the 's collaboration track "If I Never See Your Face Again", "Hatin' On The Club" and "Disturbia".

News
>
Music News
May 08, 2008 06:15:25 GMT
In coincidence with her album being placed #1 on Billboard Hot 200 chart, and her team announced that she will head for a summer tour starting August 23 in Cardiff, Wales. Via Billboard.com, the singer reportedly will visit as many as 50 to 60 venues that will be produced by Live Nation, concert promoter that late last year earned a multi million dollar deal to back up her career.

Madonna will visit mostly stadiums and arenas during the tour that is dubbed "Sticky and Sweet". She will be in European venues until the end of September before heading to North America in October through November. She will give a fair share of her concerts in Mexico and South America in between November to December. Details for the tour will be announced by Live Nation later today (April 8).

News
>
Movie News
May 08, 2008 06:09:44 GMT

Days away from its theatrical debut on May 16, "" has unleashed its magic as the adaptation fantasy film rolled down its carpet in New York on Wednesday, May 7, night. Though it didn't offer uniqueness like the " premiere, the special previewing event of the much anticipated "Narnia" sequel is still worth noted.

Strolling down at the Ziegfeld Theatre's red carpet were most of its major cast ensemble , , , , , , Warwick Davis, and as well as its director/co-producer/co-scripter Andrew Adamson and co-producer Mark Johnson. Aside from walking on the red carpet some of the stars give special interview with Entertainment Tonight, which can be seen below. The video exposes their thoughts about the new movie.

News
>
Music News
May 08, 2008 06:08:35 GMT

A new music video for English singer has got its official premiere on May 7, 2008. The video sees the soul singer singing in a dark room with lots of ice statues around her.

The new clip which was shot in February 2008 in London, is made to accompany Adele's third single "Cold Shoulder". The single, that has been released on April 21, was derived from her debut album "" released on January 28.

News
>
Celebrity Gossip
May 08, 2008 04:57:49 GMT
was in but quickly out of the prison. The troubled singer has on Wednesday, May 7 checked herself in to police custody in connection with her being taped in a January video doing drugs at a party at her north London home.

Amy was secretly filmed smoking crack at her East London home on January 18. Britain's The Sun claimed to have obtained the pictures of her smoking crack and snorting other narcotic substances at around 5 A.M. that day. The Sun, moreover, also posted a footage on its website that captured the British star smoking crack from a glass pipe, and then snorting powdered ecstasy and cocaine.

News
>
Music News
May 08, 2008 04:40:02 GMT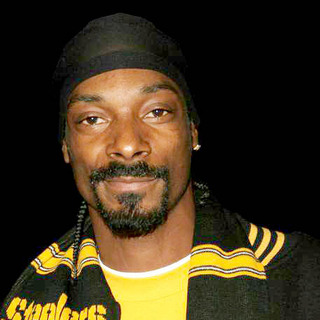 Not a stranger in making an appearance on screen, is set for another one. This time the controversial rapper will be guest staring on two episodes of the ABC's soap opera "One Life to Live". The two episodes which will feature Snoop are set to air on Thursday, May 8 and on Friday, May 9.

The promo video for the episodes featuring Snoop has been leaking on the net. Meanwhile, ABC has also given more sneak peaks of the rapper's footage on the set through .

News
>
Movie News
May 08, 2008 04:26:06 GMT

Though many have determined to finish their filming before July or even decided to postpone the productions due to the fear of the upcoming actors strike, those behind the "" seems to be undeterred by the situation. On Monday, May 12, the action movie about the fight for human race survival against killing machines will fall into production.

The particular starting date has been thought of by many Hollywood watchers to be a late start for filming since the Screen Actors Guild contract will reach its expire date on June 30 which is a bit more than a month away. By starting late, "Teminator Salvation" is said to be risking much since it won't get special "strike expense" insurance coverage as a compensation of delaying production and the fact that it is extremely difficult to halt production midway through. Still, an inside source have noted that filmmakers behind the fourth installment of the franchise have taken legal precautions on the matter and stated that the filming will be put on hold in case the strike does go on.

News
>
Celebrity Gossip
May 08, 2008 04:01:53 GMT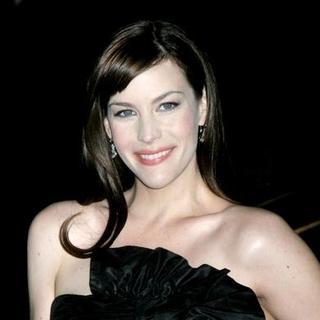 Was one of the many celebrity attendees at the star-studded New York's Costume Institute Gala on Monday night, May 5, was seen without her wedding ring as she posed for the photographers. She thus fueled speculation that her marriage to husband Royston Langdon of the rock band Spacehog is in trouble.

Liv and Royston have been married since March 25, 2003. They are parents to one son, Milo William Langdon, who was born on December 14, 2004.

News
>
Music News
May 08, 2008 03:50:20 GMT
Multi talented pop diva ""once again proves her existence in the music scene after taking her new album "" to top the Billboard Hot 200 chart this week. The success was due to the album's sale that increases to 280,000 copies. This result puts last week's champion Mariah Carey's "" to drop its reign on the chart after selling only 95,000 copies.

Outside from her success with the album, things doesn't always come right for the singer as recently she has just disappointed her fans at her concert in France. Madonna left the crowd devastated by showing up two hours late and performing only for 40 minutes.

News
>
Movie News
May 08, 2008 03:29:44 GMT

What happen when you put a big fat lazy panda voiced by the comical in an animated Kung Fu movie? You'll get a hilarious DreamWorks' latest film with the name of "" and that is exactly what the second trailer wants to put across. Though relatively short with less than two minutes of running time, the trailer still manages to bring chuckles, if better laughters in.

Introducing the kung fu masters made legend by their ancient style of kung fu, the trailer kicks off with a subtle description made by narrator for typical classic martial art movies. However, the collected voice of the narrator quickly turns temperamental when the last character he is preluding doesn't strike a glorious pose like the others, even worse he even has yet to show his face on screen. The slacker turns up to be Panda, the last creature others think of being the "Chosen One".