News
>
Music News
March 14, 2008 02:43:10 GMT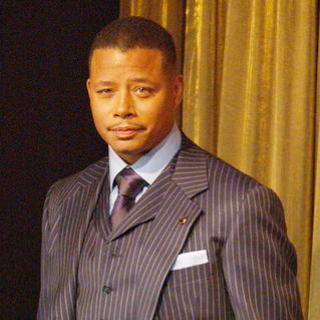 After previously only contributing tracks to a film, actor is going full throttle with his music career. The "" star has landed a recording deal with Columbia Records to release his debut album "A Little Bit More Like Me" this Fall.

According to the label's representative the full name of the project is Terrence Howard Presents Me and The Band of Kings. Reports said that Howard would be singing instead of rapping and have musical backing by the live band.

News
>
Celebrity Gossip
March 14, 2008 02:28:48 GMT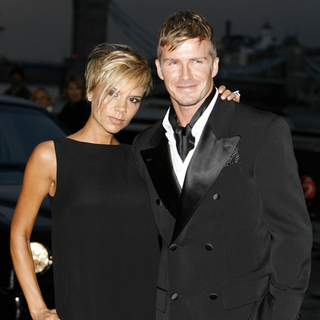 Posh celebrity couple and wife were seen making a trip to sex store at the weekend to stock up on some goodies. The husband-and-wife reportedly pulled up to the Pleasure Chest adult superstore in Hollywood in their black SUV at around 11 P.M.

"They were very sweet, holding hands, she in jeans and black sweater, he also in jeans and black boots," a source in the know told Heatworld. "David was even carrying a small shopping basket. Victoria was very vocal, cracking jokes constantly, though they seemed to know exactly what they wanted and after asking an assistant where various items were kept, they grabbed what they came for."

News
>
Music News
March 14, 2008 02:25:55 GMT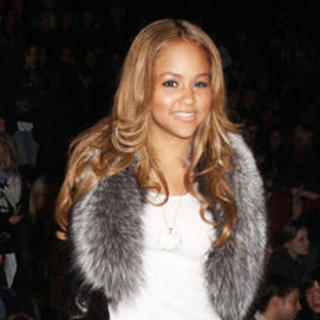 Teen R'n'B singer has premiered the music video for her collaboration with . "Run the Show" the second single from her debut album "" (2007) reportedly has two different versions of the video, English and Spanish, but the one pulled first is the former.

She shot the video back in January and its premiere date was set for March 13. While the English version features Rhymes, the Spanish one is expected to feature . Interestingly, the album version of the song is featuring none of the rappers but includes a vocal appearance from Shaka Dee.

News
>
Celebrity Gossip
March 14, 2008 02:04:59 GMT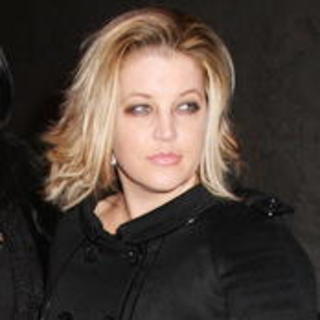 It appears that has an extra-special reason to blame the heavy media coverage on her heavier figure. Not only because she's pregnant, but also because she's expecting twins.

Star magazine claims that the singer-songwriter, the daughter of the late King of Rock 'n' Roll , and her fourth husband Michael Lockwood are expecting twins. The couple supposedly welcome the arrival of the babies August later this year and at least one of the babies is a boy.

News
>
Celebrity Gossip
March 13, 2008 09:38:12 GMT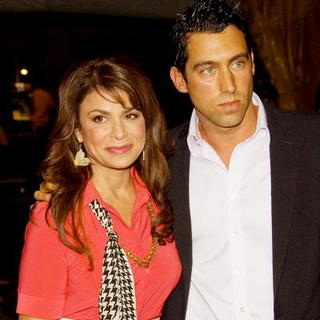 Wedding bells might soon ring for . Rumor has it that her boyfriend restaurateur J.T. Torregiani is about to propose to her.

In Touch Weekly is reporting that Torregiani, co-owner of Hollywood hot spot Les Deux, is poised to pop the question, after he was seen scoping out engagement rings in the VIP room at Tiffany in Beverly Hills back on February 27. "JT was looking at big stones over six carats," an insider revealed. "He didn't seem to have a budget, but definitely wanted something that would impress Paula."

News
>
Music News
March 13, 2008 09:34:44 GMT

have been named the international leading nominees in the 2008 MTV Australia Awards. Beside put under Live Performer category, the rock band are also vying for the coveted Music Video of the Year.

The Foos who embarked on an Echoes, Silence, Patience & Grace Tour last year, will have to compete with four other acts to win the former gong. Those who become their competitions will be (I'm Not Dead Tour) and (Snow Jam) among some. Meanwhile, in latter nod, the Foos' video for "The Pretender" will have to compete against , and 's joint video "Ayo Technology" as well as 's "Happy Ending".

News
>
Movie News
March 13, 2008 09:24:08 GMT

The man behind several James Bond films Martin Campbell has reportedly come on board the Universal Picture's remake thriller "The Birds". According to ShockTillYouDrop, the "The Legend of Zorro" helmer will be directing Australian actress in the Alfred Hitchcock's 1963 thriller remake.

Campbell will also team up with screenwriters Stiles White and Juliet Snowden as well as producers, that include Bradley Fuller, Michael Bay and Cathy Schulman. Aside from this film project, the director of "" and "Golden Eye" has been involved in the production of action movie starring and "" as well as the 20th Century Fox's "".

News
>
Celebrity Gossip
March 13, 2008 09:17:00 GMT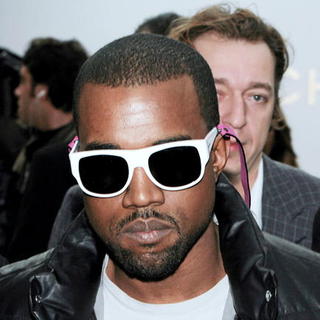 Having high rising singing careers, and are venturing into new business. Both music moguls however go into a very different direction.

As of West, he's teaming up with his father Ray West to open a cafe in Washington D.C. The cafe is called The Good Water Cafe and will serve drinks that are pure since its aim is to spur awareness of global clean water issues.

News
>
Movie News
March 13, 2008 08:56:07 GMT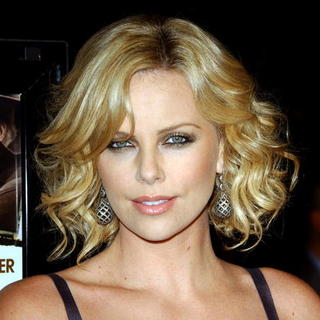 The Academy Award-winning actress for her role in "" is said to be remaking the final Park Chan-wook's dramatic thriller "". According to Boston.com, the 32-year-old former fashion model will be the film's producer as well as the actress.

Though reporting that the "" star will be showcasing her acting talent in the drama thriller, it is still unclear which character she will be portraying. This filming project reportedly came following her other drama thriller project alongside , "".

News
>
Celebrity Gossip
March 13, 2008 08:48:00 GMT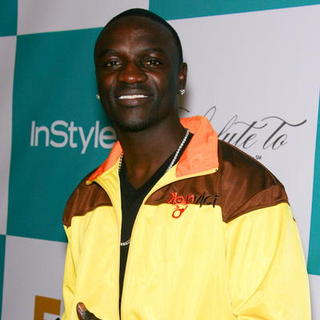 can now add author to his resume after signing a deal to write a book based on his life. The R&B star has signed a publishing deal with rapper-turned-publisher C-Murder to release a book to be titled "Thug Politics".

"Thug Politics" is due in stores April or May later this year. The book is the second title from C-Murder's TRU Publishing company following the February 2008 release of rapper Jacki-O's "Grown and Gangsta."

News
>
Celebrity Gossip
March 13, 2008 08:13:34 GMT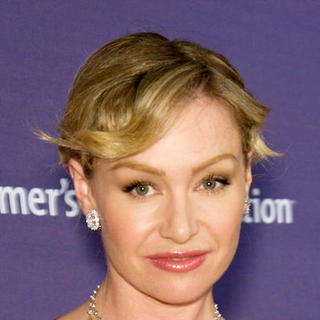 Showing her tribute to murdered homosexual Lawrence King, is following in the footstep of her same-sex partner who's been outspoken to stop hate towards gays by signing to star in a new public service announcement TV ad. The PSA came just days after Ellen tearfully honored the gay teen, claimed she was deeply affected by the murder of King during an emotional outburst on her TV show last month.

King, 15, was shot in the head at his Oxnard, California, junior high school back on February 12 reportedly for being a homosexual. Fellow classmate Brandon McInerney, 14, has been charged with the killing. Days before he was murdered, King had apparently asked McInerney to be his valentine.

News
>
Celebrity Gossip
March 13, 2008 07:32:36 GMT

has been arrested on suspicion of weapons and drug possession outside his New Jersey home. The rap star was arrested last week near the entrance of his home in Teaneck's gated Glenpointe community.

New York's Daily News has reported that Santana, born LaRon Louis James, was pulled over in his Bentley by police last week for driving with a suspended license. The arresting officer claimed he smelled the odor of marijuana and allegedly saw a "green leafy substance", Dutch Masters and White Owl cigars on the car's center console.

News
>
Movie News
March 13, 2008 07:29:44 GMT
The co-star of in the acclaimed comedy film "" is reportedly set to develop a new "Muppet" movie "Untitled Muppet Project". Variety reported that the actor/screenwriter has been signed by Walt Disney Pictures to scribble the yet to be titled feature film project.

In penning the film, the "How I Met Your Mother" star will be aided by "" scripter Nicholas Stoller, who has also been tapped to direct the project. The 28-year-old actor's character in "" makes a "Drakula" musical which is performed by and it eventually helped him to nail the deal following a meeting with Disney's executive Kristin Burr.

News
>
Movie News
March 13, 2008 06:33:48 GMT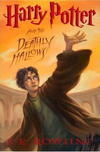 Earlier rumors claiming that the last "Harry Potter" series will be made into two films are indeed true. According to Los Angeles Times, Warner Bros. Pictures and the producers of the highly successful film series will be announcing about the splitting of the seventh Harry Potter book entitled "Harry Potter and the Deathly Hallows" on Thursday, March 13.

L.A. Times reported further that the two final films will be simply named "" and "". The two films will be directed by "" helmer David Yates and written by Steve Kloves. It is expected to hit the theaters in November 2010 and in May 2011 respectively.

News
>
Celebrity Gossip
March 13, 2008 06:26:14 GMT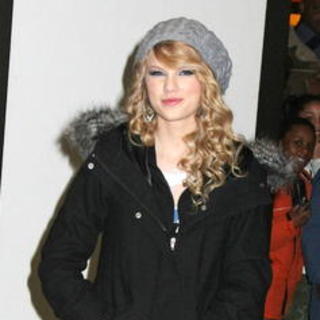 and are about to be turned into dolls. Both country music singers have signed agreements to lend their likeness for new line of dolls.

Toy company Jakks Pacific will make physical fashion dolls of Taylor that will feature her best known fashions and appropriate accessories, including a crystal guitar. "When I was a little girl, I dreamed of becoming a country music star and having my very own fashion doll line," Taylor commented. "Now it's come true! I can't wait to see little girls play with my doll and rock out with my crystal guitar."