News
>
Music News
November 26, 2007 06:59:56 GMT

When one recalls 'More Than Words' crooners, may came out as the first mentioned name although many years later the 1991 track had been covered by many artists. The rock band that took over music scene in early '90s is back recording after 12 years without studio release.

The band that have reunited twice since their split 1996, will work on their fifth studio album which is produced by guitarist Nuno Bettencourt. Details are still scarce, but Billboard.com revealed that there is also a plan for the band to launch a world tour next year.

News
>
Movie News
November 26, 2007 06:43:13 GMT
Already cast its spell toward the audience during its first two-day run, Walt Disney Pictures' "" finally comes out as expected in being the No.1 movie on the North American box office over Thanksgiving holiday weekend.

The fairy-tale romantic comedy hit the coveted position with an amazing $49.1 million for its five-day performance from November 21-25, 2007, way far above the $26.3 million its closest competitor and fellow new release "" has drawn in.

News
>
Music News
November 26, 2007 06:02:56 GMT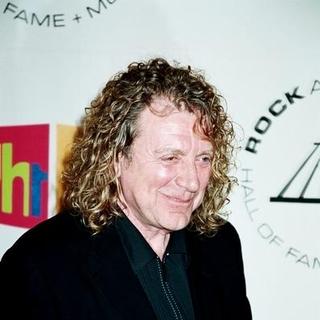 have to work on a new arrangement of their classics due to vocalist 's change of voice. The 59-year-old singer can no longer hit high notes for his voice has grown lower throughout the years, The Sun newspaper revealed.

A source revealed that the rehearsals for the upcoming December 10 show at London's O2 are not going smooth. "Jimmy is a bit rusty and Robert has been struggling with the high notes," the source said. "To avoid any embarrassing vocal wobbles with the world watching, they decided it would be best to transpose the songs in a lower key."

News
>
Movie News
November 26, 2007 04:59:24 GMT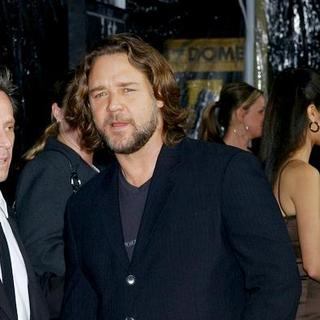 Trying to find the replacement for in "", Universal Pictures reportedly is keen to have New Zealander to take over the acting slot left by the Hollywood hunk last Wednesday, November 21, 2007.

Variety has revealed that the studio even spent the weekend trying to convince Crowe for the role, a politico-turned-journalist who spearheads his newspaper's investigation into a killing that leads to a fast-rising police. Crowe, an Oscar winner for his performance in 2000's "Gladiator", is hot off "" which Universal released early this month.

News
>
Movie News
November 26, 2007 04:18:33 GMT

More photos taken from the Rio de Janeiro set for the upcoming "" have been posted on the net, thanks to .

While major portion of the pictures catches male lead walking around the set in red shirt and brown pants, one delightfully captures co-star who plays KGB agent Emil Blonsky. The other two even give us our first peek at as General Thaddeus "Thunderbolt" Ross. Grab all on the link above.

News
>
Celebrity Gossip
November 26, 2007 04:08:44 GMT
Not only is a talented actress, but fashion designer as well. Goes from TV to fashion, the TV star once again puts her designer hat on, becoming the guest designer for Linea Pelle.

She among others helps designing coin purse, tote, and clutch.

News
>
Music News
November 26, 2007 04:06:52 GMT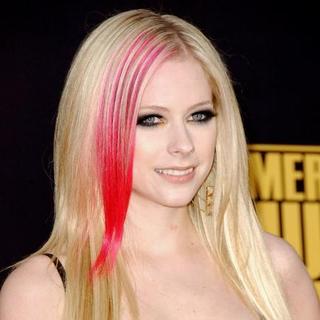 will hand out free tickets to several hundred fans who queue at Best Buys' newly opened store in Burnaby and other outlets located in Lower Mainland of the Canadian stores this week.

The tickets will be valid for Avril's concert at Swangard Stadium on December 2 that is sponsored by the electronic chain store. There will also be autograph session for the first 150 fans who also queue at the Burnaby store at an allotted time. Refer to the for more information.

News
>
Music News
November 26, 2007 03:36:05 GMT
will give a necessary kick for his son's music career. The former Beatle star is helping son James to record a solo LP which is slated for a 2008 release.

"I'm actually doing some recording with my son," McCartney revealed. "We're just looking at the idea of him making an album. He's doing it all. He's writing it all, laying it all. It's sensational. But there's nothing set yet."

News
>
Celebrity Gossip
November 26, 2007 03:30:07 GMT
Entertainment Weekly has revealed the picks for their Top 25 Entertainers of 2007, which is broken into such categories, as Most Popular, Valedictorians, Prodigies, and Class Clowns. Among them make the list are and actor , who both counted among the Valedictorians.

Jolie, who aside from becoming the mother of four children, is a famous Hollywood movie star has been included in the picks because, as claimed by Entertainment Weekly, her acting performances in 2007 were far more interesting than her private life, taking into account her movie credits during the year which among others include "" and "."

News
>
Movie News
November 26, 2007 03:21:47 GMT
Apparently there's more to find on the new viral website for "", . It turns out that the some of the articles within the paper itself contain links to other new websites, four in total so far apart from and .

Check out the sites:

News
>
Music News
November 26, 2007 03:19:27 GMT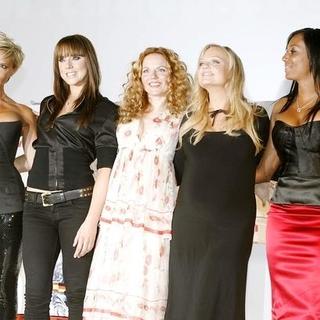 have tackled the rumor on them cancelling a concert in Buenos Aires, Argentina. It turned out that the e-mail sent to fans saying that the tour was not going to happen, was fake.

A spokesperson of the reunited group released a statement to BBC, "The Spice Girls would like to make it clear that they have not cancelled their Buenos Aires show. A story has appeared on several websites that includes a fake e-mail and competition from the girls."

News
>
Music News
November 26, 2007 02:58:11 GMT

One of the biggest music festivals in England has signed as one of its headliner. The Isle of Wight is back with its 2008 event, putting the reunited band as the headlining act in its closing night.

"It's a coup to get The Police for the festival," promoter John Giddings said in a statement. "We're very happy to have the biggest tour of the last two years stopping by the Isle of Wight."

News
>
Celebrity Gossip
November 26, 2007 02:33:24 GMT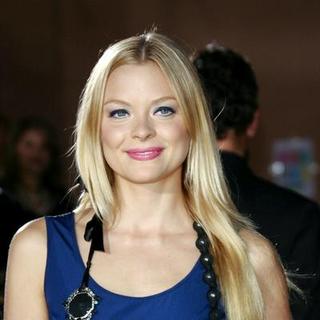 Model actress and her film director fiance Kyle Newman have made their union official. The couple, who first met on the set of adventure-comedy flick "," which Newman directed, got married at Greystone Park and Manor in LA on Friday November 23rd.

King's representative confirms the wedding to People, explaining that the couple selected the park for the nuptials because it was also the site of their first date more than a year ago.

News
>
Music News
November 26, 2007 02:30:36 GMT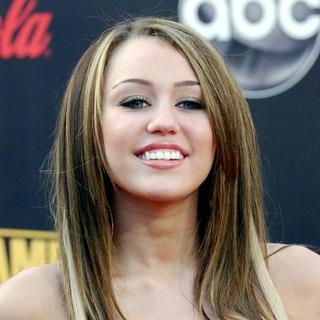 turned 15 on stage. The star of Disney Channel's 'Hannah Montana' celebrated the new milestone in front of her 15,000 fans who crowded the concert in hometown, Nashville.

"I'll tell you guys that my main wish when my parents asked me, 'Miley, what do you want for your 15th birthday?', the only thing that I had to say was, 'I want to be here at home with Nashville and all of you guys,'" Miley told the audience as quoted by People.com.

News
>
Celebrity Gossip
November 26, 2007 02:09:02 GMT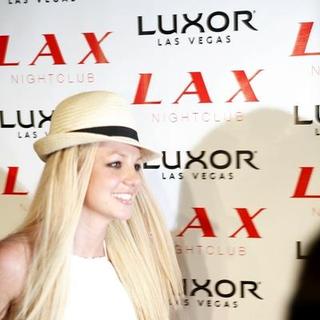 is at it again. The troubled pop star is becoming major news media headlines yet again with her plans to adopt Chinese twins.

Britain's News of the World is reporting that the mother of two, in the wake of losing custody of her own two sons Sean Preston and Jayden James to ex-husband , is in talks to adopt six-year-old twins from China.