News
>
Movie News
April 20, 2007 03:07:57 GMT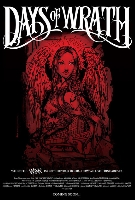 Flock to construct a seemingly solid cast, , , , , , and have all signed on to star together in urban gang thriller "", which Foxy Films is developing under its banner.

Also lining up names like Lupe Ontiveros, Jesse Garcia, Ana Claudia Talancon, , and , the project focuses on a wide group of interconnected Los Angelenos who struggle to survive as a war between a Latino and black gang ravages the city.

News
>
Movie News
April 20, 2007 03:07:01 GMT
Undoubtedly will evoke sci-fi fans' excitement, Universal Pictures is joining forces with Imagine Entertainment to set up a remake of sci-fi saga "Colossus: The Forbin Project", which Joseph Sargent directed for the studio back in 1970.

Simply titled "", the new version has already had Jason Rothenberg written its screenplay while is intended to be a potential directing vehicle for "" helmer Ron Howard. Names to star have not yet been revealed, but Brian Grazer reportedly is onboard to produce.

News
>
Celebrity Gossip
April 20, 2007 02:52:19 GMT
When it comes to sexy lingerie, Victoria's Secret knows what is best. And when it comes to the term "What is Sexy," yes it's still Victoria's Secret knows best. The retail marketer of women's clothing and beauty products, most recognizable as a marketer of lingerie, has on Thursday April 19th released its list of sexy entertainers and athletes.

The so-called "What is Sexy?" list, compiled by a team of Victoria's Secret executives, designers and supermodel spokeswomen, including and , has chosen as the Sexiest Actress. Pop singer is named the Sexiest Male Musician, while soccer god is the Sexiest Dad.

News
>
Music News
April 20, 2007 02:50:45 GMT
The seventh doll will be selected soon as the show comes nearer to the end. The final three have been chosen in The Pussycat Dolls Present: Search for the Next Doll and they who 'survived' are Asia Nittolano, Melissa Reyes and Chelsea Korka.

This week's show has separated Melissa Smith from the troupe since she failed to impress the judge in the entire rounds. First of all, Melissa S. who covered ' "Don't Know Why" can't keep the 'oomph' that was present in Asia who covered 's "Too Little, Too Late", Melissa R. who sang 's "I'm Going Down" and Chelsea who nailed 's "What a Girl Wants".

News
>
Celebrity Gossip
April 20, 2007 02:14:36 GMT
is back on the dating saddle again. The actor is moving on from his break up from and has found new love again. The star, who split from Miller six month ago, is now dating magazine editor and socialite Kim Hersov.

For you who are curious to know who the lady actually is, here we let you know. Kim Hersov is the editor-at-large for Britain's Harper's Bazaar. She is a divorcee and has two children from previous marriage to Robert Hersov, while Law himself has three kids from his marriage to former wife, actress .

News
>
Movie News
April 19, 2007 09:44:15 GMT
Finding each other working hand in hand again after Oscar-winning film "", Robert Moresco and Mark R. Harris are both set to make a biopic about Whitewater figure Susan McDougal, Variety has reported.

McDougal, who partnered with Bill Clinton and Hillary Rodham Clinton in the failed Whitewater real estate venture in the 1980s alongside husband James B. McDougal, was convicted in late May 1996 and spent time in prison for four counts of fraud and conspiracy relating to the Whitewater scandal. She later received a full Presidential pardon from Clinton in the final hours of his presidency in 2001.

News
>
Movie News
April 19, 2007 09:11:57 GMT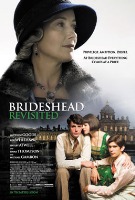 Bringing a great boost to the project, and have both given their commitment to join , , and in "", of which North American distribution rights have successfully been obtained by Miramax Films.

An adaptation of Evelyn Waugh's classic novel of the same title, the drama follows an Oxford student named Charles Ryder, played by Goode, as he gets entangled with a seductive but troubled family of Anglo-Catholic aristocrats. Whishaw and Atwell will portray the family's children while Gambon becomes their father, the dissolute patriarch Lord Marchmain, and Thompson his estranged yet controlling wife.

News
>
Music News
April 19, 2007 09:08:46 GMT
In support of their upcoming album "", has added as new set of UK gigs to their 'warm-up' schedule. Their large-scale performance will now be added with other 11 dates.

If previously the band was reported to hit the stage April 22-24 in Manchester, Glasgow and London respectively, they extend the short leg to Liverpool on July 10. After that they will stop in Leeds, Nottingham and several others before concluding at Brighton Concorde on July 25.

News
>
Movie News
April 19, 2007 08:46:42 GMT
Set to show full dedication to film industry following the wrapping up of his sitcom "The King of Queens", has entered talks to highlight "", a new comedy of Universal Pictures production.

Written by John Scott Shepherd, the project revolves around an average guy who inherits a plot of land only to discover that it is a country unto itself and he is now the owner of a sovereign nation. No word on the director yet, but it is learned that Tom Shadyac will produce via his Shady Acres with Michael Bostick.

News
>
Music News
April 19, 2007 08:39:22 GMT
British act is shifting gear in the sophomore effort. Guitarist Simon Taylor hinted that their new sound would be "prog".

Releasing the debut album in January, the three-piece band is back to writing mode for the second one. Within the process, the band discovers that there is a new vibe coming out of the way. "We've written the opener of the next album. We're thinking of making a prog album - like a huge tribal prog album. We've all been listening to bands in England like Caravan, so we're definitely making a big, prog album," Taylor said.

News
>
Music News
April 19, 2007 08:20:11 GMT
Abruptly stopped making music in late 2003, has sparked another rumor of reunion. Triggered by the involvement of drummer Dave Rowntree's involvement in politic, bassist Alex James explained that there is a need to be working together again.

James wrote in his The Independent column, "It's good that everyone seems to have found their own niche outside of Blur and, ironically, Dave's second coming as a politician is more likely to reunite us than anything. We'd all grown to resent the fact that we needed each other and now that we no longer seem to, we can face each other again...".

News
>
Movie News
April 19, 2007 08:18:34 GMT
Finally trying his hands at producing films, is collaborating with Anthony Moody and Rob Malkani's Indalo Productions to produce a big screen feature entitled "", The Hollywood Reporter has learned.

Adapted from Elliott Chaze's noir novel of the same name, the project takes focus on an ex-convict who stages a daring armed car robbery in Colorado with the help of a call girl whom he picked up in a backwoods Mississippi motel.

News
>
Celebrity Gossip
April 19, 2007 08:04:43 GMT
is in giving mood these days when she reportedly signs Hollywood's top fashion designers to bring into life her social mission to dress underprivileged girls for their prom nights.

"We started realizing that kids weren't going to their proms because they simply didn't have prom dresses and they could afford them," Stone said on the prom. "We started realizing what a huge thing (it is) and how compromising it can be for families; it's like a little wedding."

News
>
Movie News
April 19, 2007 07:52:13 GMT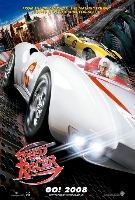 Seems to put more favor on the big screen rather than small one lately, is reportedly involved in final negotiations to nab a starring role in Warner Bros. Pictures' "."

The "Lost" star will likely assume the role of the title character's archrival Racer X if deals are reached. Also embarks in talks is Australian actor Kick Gurry who is negotiating to play Sparky, Speed's hippie mechanic.

News
>
Celebrity Gossip
April 19, 2007 07:40:37 GMT
earns a new predicate besides that of actress and singer. The multitalented star has been named Style Icon of the Year by American magazine Us Weekly.

Snubs the honor, Lopez is slated to receive the prize at a ceremony to be held in Hollywood next week, Thursday April 26th to be exact.