News
>
Movie News
March 15, 2008 07:12:00 GMT

The trailer of 's new dramedy film "" has come out online. The video footage that lasts up more than two minutes gives out the idea what the movie is all about.

The trailer starts with the introduction of the main character April by showing the clips where she is marrying her husband followed by appearing lines stating, "April's life was all planned out..." Then, it can be seen that she is arguing with her sick mother, whom she found out to be her adoptive mother, while another lines comes up, "...but life can change...in a heartbeat."

News
>
Celebrity Gossip
March 15, 2008 07:03:02 GMT
drew front-row guests, such as , and at their debut fashion show Thursday, March 13. The all-girl group helped band founder Robin Antin debuted her new lingerie collection at the L.A. Fashion Week.

The Dolls; , , Jessica Sutta, Melody Thornton and Ashley Roberts, performed a special show at the event, sans recently departed member Carmit Bachar. All the girls performed onstage at the fashion show while the models on the catwalk showing off the selection of bras and pants.

News
>
Celebrity Gossip
March 15, 2008 06:36:54 GMT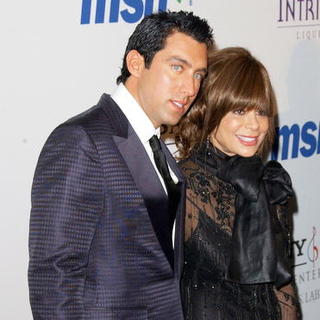 "I am not engaged!" so told on his Los Angeles radio show. Much contrary to a U.S. tabloid story that stated her boyfriend J.T. Torregiani is about to propose to her, Paula has denied speculation of an engagement, insisted she and Torregiani are not planning to head down the aisle anytime soon.

In Touch Weekly reported Wednesday, March 12 that restaurateur J.T. Torregiani is poised to pop the question to Paula after he was spotted scoping out engagement rings in the VIP room at Tiffany in Beverly Hills back on February 27. "JT was looking at big stones over six carats," an insider revealed at that time. "He didn't seem to have a budget, but definitely wanted something that would impress Paula."

News
>
Movie News
March 15, 2008 06:28:09 GMT

"RoboCop"'s fans may get the best treats this year could give as the latest movie reports suggested that movie studio executives are planning to resurrect the '80s action film. According to AICN, Metro-Goldwyn-Mayer Inc. or known simply as MGM have hinted on their press release on Thursday, March 13, that there is a big possibility that they will be bringing the super-human cyborg police back to the big screen.

Part of the statement read, "With the appointment of Parent, MGM will enter its new phase of evolution by focusing on its major movie franchises highlighted by James Bond and Pink Panther sequels, The Hobbit, Thomas Crown Affair 2 (), The Outer Limits, , and , among others." On the statement, it was also revealed that 's "" will be released on October 3.

News
>
Celebrity Gossip
March 15, 2008 06:14:31 GMT
Wasting no time with her failed marriage to hubby Daniel Johns, has reportedly scored herself a new man. The "Torn" singer is said to have been romancing Sir Richard Branson's son, Sam.

Not without reason, but speculation of a romance between the twosome arose soon after they were seen canoodling during a bash at London's Kensington Roof Gardens, where Natalie was one of the guests at the ski-themed party to celebrate Sam's planned Arctic expedition. The party itself reportedly cost 100,000 pound sterling.

News
>
Celebrity Gossip
March 15, 2008 05:05:58 GMT
Another baby is on the way for and his wife Caroline Fisher. The former "American Idol" runner up confirmed the news to People.

"I'm proud to be a dad again," Bice exclusively told People. "We don't know if it's a boy or girl yet and don't care as long as it's healthy and has all its fingers and toes."

News
>
Movie News
March 15, 2008 04:59:29 GMT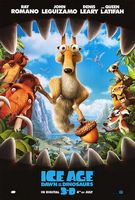 The teaser trailer of the 20th Century Fox animated movie "" reportedly can be seen in the theaters on Friday, March 14. According to ComingSoon, the Carlos Saldanha-directed film is attached to another Fox's animation film "" which debuted on that day.

Reportedly, the teaser will once again feature Scrat, the Saber-toothed squirrel whose attempts in getting his beloved acorn often ended up in a disaster. This time, as he is still trying to get an acorn, the little pre-historic rodent ended up falling to a hole in the ice and encountering a T-Rex, which roars in front of his face.

News
>
Celebrity Gossip
March 15, 2008 04:50:32 GMT
It appears that is taking her love for leggings to the next level. The starlet has recently expressed her intention to launch her own line of leggings.

Has been spotted day after day wearing leggings, Lindsay is now thinking of starting her own legging line. About this she told Life&Style Magazine, "I'm doing my own leggings line! But it's a secret. It will be a while before it comes out, but I'm going to do it. I love leggings."

News
>
Celebrity Gossip
March 15, 2008 04:25:06 GMT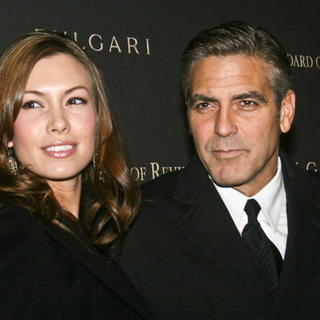 has something to be proud of about her current girlfriend Sarah Larson now that she's made the big talk with her runway debut at the L.A. Fashion Week Thursday, March 13. The former cocktail waitress caused a stir as she hit the catwalk in Ashley Paige swimwear at Mercedes-Benz Fall 2008 Fashion Week at Smashbox Studios, C.A.

The beauty, who was a contestant on the TV game show "Fear Factor", showed her well toned body in two revealing one-piece swimsuits. She, as reported by People, strutted her stuff in the swimwear like a pro.

News
>
Music News
March 15, 2008 04:19:54 GMT

has taken a smart approach to market her new single, "4 Minutes to Save the World". The single-featuring and her first from upcoming album "", will appear on the new Sunsilk hair products commercial, Unilever announced on Friday, March 14

Madonna has replaced and to become the new face of Sunsilk Shower to Style Collections. The deal consequently will put her on TV spots and billboards as part of the campaign which will be launched starting from Monday, March 17. The TV ads on particular will see her ever-evolving look throughout the years.

News
>
Celebrity Gossip
March 15, 2008 04:02:02 GMT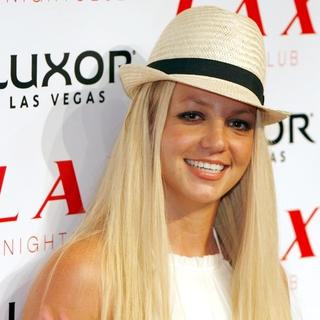 Reports on being offered a staggering 2 million pound sterling to perform an erotic dance for a group of rich sheikhs in Dubai has been dismissed. Hollywood.tv founder Sheeraz Hasan insisted he never made such offer despite rumors to the contrary.

Put the brake on the false reports, Hasan claimed his plan to take the singer on a lucrative business trip to the Middle East had nothing to do with such a sleazy performance. "She is not going to Dubai to dance erotically for $4 million. It's completely false," Hasan said.

News
>
Music News
March 15, 2008 03:57:20 GMT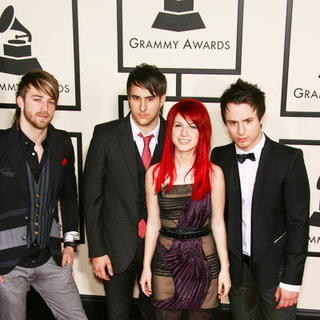 's lead singer Haylie Williams and her band mates have sat down for the first time with MTV to discuss what was going on behind all the rumors of the band's break up. Through the interview, it can be confirmed now that the Grammy-nominated band are not splitting up.

The band posted a message in February that they needed sometime off to figure out some "internal issues", leading to speculations that they were considering to quit. On the contrary Williams said with a laugh, "No, Paramore is not breaking up. Not at all." The band were in fact made a headliner at South by Southwest on Friday (March 14) and decided to address the truth on the occasion.

News
>
Music News
March 15, 2008 03:18:11 GMT

On the band's , 's frontman River Cuomo posted a message, announcing that they are close to wrapping up their sixth album. The album which would be the rock act's first in 3 years and the follow up to the 2005's "", is not yet titled but will be released around June.

"Hey Weezer punks," the post that was put up on March 11 read. "We have one song left to mix and then it's on to mastering. We should be all done very soon. Then we chill for a minute. The album will be out in June so with any luck you will hear a new Weezer song on the radio soon."

News
>
Music News
March 15, 2008 02:54:03 GMT

will fly to Australia to tour for the first time in 2 years and make a stop at the continent's MTV Awards along the way. Organizers of the event confirmed on Thursday, March 13 that the rapper will be a presenter at the April 26 event following a stop in Auckland on date 25.

In the event held at Sydney's Australian Technology Park, 50 will join the already announced acts like rapper and actress slash singer . "He is one of the biggest selling rap artists in history and there is no doubt that he is going to put a fantastic performance together for the awards show," MTV Australia's Ean Thorley told Smh.com.au. "For MTV we are really concerned with his music, what he does out of life is not of concern to us."

News
>
Celebrity Gossip
March 15, 2008 02:44:22 GMT

Playboy Magazine has what it is said as "candid conversation" with 's redneck frontman Chad Kroeger in its April 2008 issue. To the publication, Kroeger opens up about everything from his wild childhood to his time serving as the lead singer and rhythm guitarist for the rock band which is very popular yet at the same time also being the subject of people's hatred.

Kicked off the interview with Playboy Contributing Editor Rob Tannenbaum with an open revelation about his criminal record and his hard-partying habit, Kroeger also recalled on the stupidest thing he ever did for a case of beer, saying "I put my own d*ck in my mouth. I was 14 and much more flexible at the time. It was soft and required a lot of pulling. I really wanted that case of beer." Being quizzed on thinking it is fun to be bad, the musician said, "I don't know how many times I got kicked out of school. I just thought it was fun to be bad. To a certain degree I still think it's fun to be bad. You should just never do anything that's going to hurt someone else."