News
>
Celebrity Gossip
December 02, 2006 02:06:44 GMT
thinks he deserves fame? Do you? The self-proclaimed rapper reportedly is looking to extend his 15 minutes of fame with a new reality TV show.

Rumor has it that the rapper and former back up dancer is exploring the possibility of doing his own reality show. Kevin is in negotiations to develop his own reality series with Kenneth Crear, the brains behind hit show "House of Carters," which follows the exploits of pop stars and and their siblings as they attempt to live together.

News
>
Movie News
December 01, 2006 09:53:28 GMT
Moving on to once again find themselves working hand in hand after their collaboration in Paramount's "Rex Mex", David O. Russell and Jason Blum have both given positive sign to produce a teen comedy flick entitled "" for New Line Cinema.

Written by actress and first-time screenwriter Jenna Lamia, the project's story focuses on a high school student in the drama department who wants to be famous and is eager to do just about anything to reach the goal. No words yet on the helmer, but it is revealed that Tracy Underwood of Blumhouse Productions will executive produce.

News
>
Movie News
December 01, 2006 09:29:17 GMT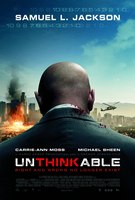 Indian filmmaker Tarsem Singh has been signed to helm political thriller "" for Sidney Kimmel Entertainment (SKE), Variety has reported.

In materializing the project, Singh is also set to join forces with British writer Peter Woodward on revising the script the latter man previously penned. Plot details are being kept under warps, but it is said that the film will be set in the contemporary U.S.

News
>
Movie News
December 01, 2006 09:11:28 GMT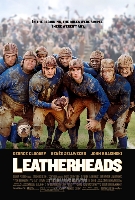 "The Office" star is heading toward his next big screen role. The funnyman has been reported to be currently in negotiations to have a starring slot in "", a 1920s football romantic comedy of Universal Pictures production.

Up to this point, the project has already included and in the cast lineup. Clooney himself has been confirmed to also take the director's seat while penning the script which he works on with Steven Schiff.

News
>
Celebrity Gossip
December 01, 2006 08:58:16 GMT
Is it okay for us to say that suffers from the so-called "mother-complex"? Well, maybe. The actor who famously dumped his wife Alex Kingston for older woman Francesca Annis, is now falling for another senior woman who happens to be actress .

Rumors are swirling that the two have embarked on a romance after they've been spotted dining together at Orso before checking out 's new play "The Vertical Hour."

News
>
Movie News
December 01, 2006 08:51:41 GMT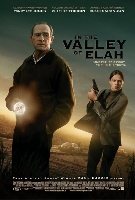 Two more big names are coming down together to mystery thriller "." The Hollywood Reporter revealed that and have both reached agreement to take part in the movie, which is currently is under development at Warner Independent Pictures.

Joining and , Sarandon will play the wife of Jones' character, a career soldier looking for his son who has mysteriously gone AWOL after returning from Iraq, while Tucker is billed to portray the missing son.

News
>
Celebrity Gossip
December 01, 2006 08:40:04 GMT
Is pregnant with boyfriend 's child? No, not now at least.

The actress, who has sparked pregnancy rumors concerning her being spotted shopping in Los Angeles over the Thanksgiving weekend with what looked like a baby bump, slams the rumors.

News
>
Movie News
December 01, 2006 08:12:09 GMT
Probably "" will be the last time audience can see appear as the titular superhero. The dark-haired actor is reportedly in consideration to give up the coveted role in order to spend more time with his newborn daughter Ruby.

"This might be a good place to stop - I am not tied contractually to any more Spider-Man movies," so he said while confessing it would be a perfect time to retire from the hit franchise. "I am not completely closed to the idea of another one if it made sense but I would say the odds were in favour of this being the last one."

News
>
Celebrity Gossip
December 01, 2006 08:11:30 GMT
How is it going with ? What she's been doing in the past few days when best pal went out, enjoying the night with divorcee ? Having an alcohol counseling.

The singer-actress is reported to have been snapped sporting an Alcoholics Anonymous badge while also is claimed to visit a group therapy session with the organization in Los Angeles Wednesday morning Nov 29th.

News
>
Celebrity Gossip
December 01, 2006 07:50:09 GMT
Responding to the rumors on the street saying and hubby Jesse James are expecting a child together, the actress' representative released a statement saying the star isn't pregnant.

The celebrity couple are laughing off rumors that they're expecting a child, saying in a statement to People, "We are not with child, but we are pregnant with ideas."

News
>
Movie News
December 01, 2006 07:36:15 GMT
Moving to non-Hollywood production, is poised to star in "Trans-Siberian", a Spanish crime thriller of Filmax production.

Rounding out the cast lineup already consisting of , , , and Eduardo Noriega, the Texas-born actor will play Morton's husband who accompanies her traveling on the famous Trans-Siberian train to only find that the journey soon becomes a thrilling chase full of deception and murder.

News
>
Celebrity Gossip
December 01, 2006 07:04:00 GMT
This week is week of relief. Following in the other Hollywood's divorce, and estranged wife Rachel Hunter also have their divorce finalized. The two have been officially pronounced single on November 2nd.

With his single status it would be possible then for Stewart to tie the knot with model fiancee Penny Lancaster, whom he proposed to last year. The pair has a one-year-old son. When and where they will hold the wedding? Let's just wait and see what the future brings.

News
>
Movie News
December 01, 2006 07:02:22 GMT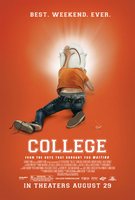 Set to face her feature directorial debut, Deb Hagan has been picked up to helm a comedy flick simply titled "" for Lionsgate, Element Films and State Street Pictures, The Hollywood Reporter has learned.

Slated to begin shooting by late January in New Orleans, the project focuses on three high school seniors who commence a wild weekend adventure visiting a nearby college as prospective freshmen. Cast lineup has not yet been revealed, but it is reported that Dan Callahan and Adam Ellison will both work on the screenplay.

News
>
Music News
December 01, 2006 06:33:04 GMT
R&B star is still dominating the US singles charts, having his track "I Wanna Love You" featuring scores the No. 1 spot on the Billboard Hot 100 for a second week in a row. Aside, his other single titled "Smack That" unfortunately slips one to No. 3, trading place with ' "Irreplaceable" which is at 2nd this week.

Former chart-topper, 's "My Life", holds steady at No. 4, while 's "How To Save a Life" climbs three to No. 5. 's "Lips of an Angel" is still at No. 6 and 's "Wind It Up" bounces into the top ten at No. 7. ' "Money Maker" drops to No. 8 on the Hot 100, while 's "Chasing Cars," stays at No. 9. rounds out the top tier on the Billboard Hot 100 with "Fergalicious," at No. 10.

News
>
Celebrity Gossip
December 01, 2006 06:06:10 GMT
The wax figure of was unveiled at London's Madame Tussauds on Thursday Nov 30th, coinciding with the end of her UK tour.

The singer's model is seen in her very own luxurious, 1920s-style, interactive 'powder room', complete with vanity mirrors and shimmer curtains.