News
>
Celebrity Gossip
December 05, 2006 07:42:40 GMT
Good news comes from . The actress, widely popular for her action as Dr. Elliot Reid on NBC's "Scrubs", is engaged to her longtime boyfriend, Jamie Afifi.

Afifi, who is an entertainment lawyer, popped the question during a Hawaiian vacation last week.

News
>
Movie News
December 05, 2006 07:17:46 GMT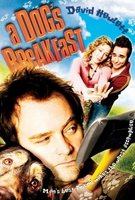 Bringing another big screen project into its lair, MGM has obtained the distribution rights to "", a dark comedy feature made by the crew and cast of "Stargate Atlantis" and "Stargate SG-1" during production hiatus on both series.

Shot for about $1 million in January at a house adjoining Deer Lake in Vancouver, Canada, the movie centers on a guy named Patrick who attempts to drive a wedge between his sister and her TV star fiance, Ryan. Cast includes Kate Hewlett, Amanda Byram, and who also wrote and directed the flick.

News
>
Celebrity Gossip
December 05, 2006 07:00:26 GMT
Do you think you know all about ? Well, I don't. The "Beverly Hills 90210" alumna has just announced plans to write a memoir that will chronicle some of the most notable experiences of her 33 years.

On her forthcoming project, Tori has yet told her family about it but is planning to tell her brother Randy Spelling over the weekend.

News
>
Celebrity Gossip
December 05, 2006 06:33:23 GMT
They are no longer together, and his gay couple Reichen Lehmkuhl have called it quit.

The no-longer couple confirmed their split to People, saying "We remain the best of friends. Please respect our privacy as we try to work things out during this difficult time."

News
>
Movie News
December 05, 2006 06:28:52 GMT
Rounding out the young cast of "", "" star Jordan Ladd has signed on to take part in the follow-up of this year's sleeper hit "" which is currently filming in Prague, the capital city of the Czech Republic.

Joining the likes of , Heather Matarazzo, and Bijou Phillips among others, Ladd is reportedly billed to play the girlfriend of 's character. The movie itself picks up where the first film left off and follows three female students as they get invited by their classmate them to a place where they are assured to be able to relax and rejuvenate.

News
>
Music News
December 05, 2006 05:13:10 GMT
It is reported earlier on our site that wins the R&B/Hip-Hop Artist Of The Year honor at this year annual Billboard Music Awards. It has been confirmed just now that the R&B star earns nine awards totally, thanks to her comeback album, "," that brings her some other awards for Female R&B Artist Of The Year and R&B/Hip-Hop Album Of The Year just to name a few.

Also bring multiple honors is rapper who brings home the awards for Rap Artist Of The Year, Rap Album Artist Of The Year, Rap Songs Artist Of The Year, and Rap Album Of The Year for "." R&B star wins the award for Artist Of The Year, while at the same time also is named New Artist Of The Year and Male Artist Of The Year.

News
>
Celebrity Gossip
December 05, 2006 04:48:55 GMT
Max, 's pet pig, died Friday Dec 1st, it has been confirmed.

Made public the report was the actor's publicist, Stan Rosenfield, who on Monday Dec 4th said Max died "peacefully" of natural causes. "Max, like any pet, became a member of the family," Rosenfield said. "He was a big pig, as pigs go. I can't tell you how much he weighed."

News
>
Movie News
December 05, 2006 04:43:29 GMT
Remained golden overseas, "" for the third time in a row gloriously dominates the international market after drawing in a tremendous income of $44.7 million at 6,770 theaters in 54 markets, Variety has reported.

Thanks to rave response in European countries, especially the U.K where it is able to cash in $10.4 million on 992 screens, the picture takes in more than the combined grosses of the next four Hollywood flicks namely "", "", "", and "."

News
>
Celebrity Gossip
December 05, 2006 04:10:35 GMT
It is all because of many things happen in her life in recent times that is again on the very top spot of Yahoo's annual list of Popular Search Terms. Taking into account her pregnancy, divorce, partying habit, and being photographed without panty, the singer really gains celebrity notoriety, and so it is not surprising then to find her name on top of the list.

Being the most popular Yahoo search in the world, it is Brit's fifth time in six years. What a record?! Following her at 2nd spot is the World Wrestling Entertainment which earns its popularity due to its wrestler star, , who stars in the action drama thriller "." Latin singer makes the list at the 3rd spot, followed after by and who take the 4th and 5th spot in a row.

News
>
Music News
December 05, 2006 03:50:08 GMT
Best friends and were both no show at the 2006 annual Billboard Awards, held Monday night Dec 4th at the MGM Grand in Las Vegas, but the show went on somehow. R&B diva and country star were the early winners at the awards show.

Blige, who was nominated for five major-category awards, nabbed the R&B/Hip-Hop Artist of the Year award, with Chesney won the Male Country Artist of the Year honor.

News
>
Movie News
December 05, 2006 03:45:08 GMT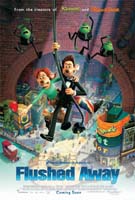 The racing to be the best has already begun for animated features as International Animated Film Society ASIFA-Hollywood announced Monday, December 4 the nominees of its 34th annual Annie Awards set to take place at the Alex Theater in Glendale, California on February 11, 2007.

Leading the nominations were DreamWorks Animation's "" and Disney/Pixar's "" which each earned nine nods; the former landed those for writing, storyboarding, and voice acting for to name few while the latter scored in Best Animated Feature and Best Directing in an Animated Feature Production Categories among others.

News
>
Celebrity Gossip
December 05, 2006 03:01:53 GMT
and are lesbian lovers. Can you believe it? New rumors surface by the hour that the singer is having lesbian sex with the hotel heiress. Speculation on that matter comes to the surface after the new best pals reportedly locked themselves in a hotel toilet for 20 minutes.

Sources told News of the World UK, "Paris loves the fact that Britney gets turned on by going commando. She even demanded that Britney took her panties off in front of her. Britney just obeyed."

News
>
Celebrity Gossip
December 05, 2006 02:36:27 GMT
Hollywood's big celebrities, including , , and , won big at the "VH1 Big In '06 Awards", Sunday Dec 3rd in Culver City, California.

As of Justin, the pop singer took home the year's Big Music Artist award, while Paris claimed the Big Outlaw prize for gaining the most celebrity notoriety. Beyonce, along with boyfriend, , earned the Big Power Couple honor.

News
>
Celebrity Gossip
December 05, 2006 02:11:52 GMT
Country singer has completed his stint at a rehabilitation facility and has reunited with his wife of five months, .

The happy couple was seen having brunch on Sunday Dec 3rd at celebrity hang-out, the Polo Lounge in Los Angeles.

News
>
Movie News
December 05, 2006 01:51:43 GMT
Seemingly enjoying his status as an actor, rapper has earned himself a lead role in a big screen feature titled "A Woman's Touch" which he said to make people realize that he actually has a great respect to women.

"That film's going to change how people see me," so he remarked while claiming that every woman who watches the flick will fall in love with him and forget about his previous reputation. "This is the film where y'all get to see how much I love women, it's some sensitive acting."