News
>
Celebrity Gossip
March 14, 2008 07:34:19 GMT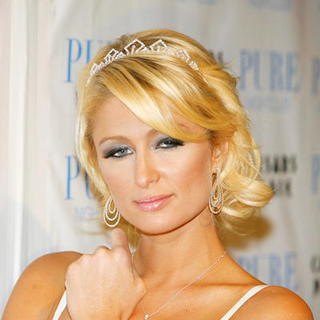 MTV is keen enough to help finding a cool new best friend now that her BFF is being kept busy with her role as a mother. The network announced Thursday, March 13 that it has greenlighted the hotel heiress' reality show, tentatively titled "Paris Hilton's My New BFF".

MTV has announced plans for 10 episodes of the show which will feature 20 potential contestants battling to prove they've got what it takes to hang with Paris. All the contestants will live together in a house and compete for Paris' affection by proving their loyalty and social and glamor savvy.

News
>
Celebrity Gossip
March 14, 2008 07:06:31 GMT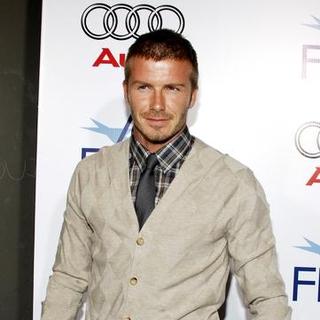 has "Instinct After Dark", literally. The soccer stud is lending his face and public persona for the new advertising campaign of Coty's new limited edition fragrance, Instinct After Dark.

Intinct After Dark, according to various report, opens with sparkling, tangy-fresh citrus notes of grapefruit, Italian bergamot and mandarin leaf. The middle note is pure elegance with pimento, star anise and cardamom, culminating in the magnetic sensuality of vanilla and white amber.

News
>
Movie News
March 14, 2008 06:51:27 GMT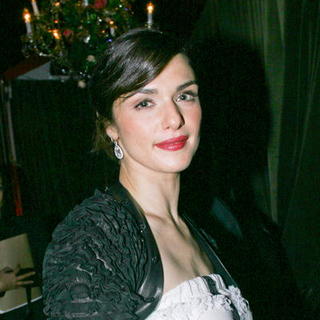 The former "The Mummy" beauty has been tapped to star in an ancient Egyptian epic entitled "". According to Variety, the 37-year-old actress is set to play Hypatia, an Alexandrian astrologer-philosopher struggling to save the collected wisdom of the ancient world.

In the movie by "Vanila Sky" writer Alejandro Amenabar, she will showcase her acting skill alongside Max Minghella, 's co-star in "". Additionally, the co-star of in "About a Boy" will be portraying her character under the direction of Amenabar in the helmer's second English-language film following 's "The Others".

News
>
Celebrity Gossip
March 14, 2008 06:30:40 GMT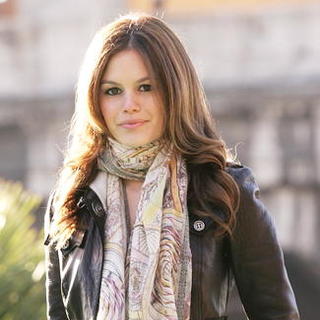 Is widely known as an actress, has turned to a fashion designer. The movie beauty is jumping into fashion bandwagon by collaborating with big label DKNY to design a line of junior sportswear.

The line, which is about to be called Edie Rose for DKNY Jeans, is expected to hit stores September later this year. The name actually came after two women Bilson was inspired by as she was growing up.

News
>
Movie News
March 14, 2008 06:21:19 GMT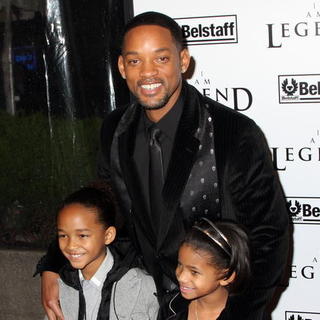 's children and has reportedly been attached to an adaptation film "" that is set to be co-produced by Smith via his Overbrook Entertainment. Reportedly, the son and daughter to the "Ali" star will be playing brother and sister in the Warner Bros. Pictures' family adventure drama.

The film that is set to be released sometime in 2010 will be adapted from Kazu Kibuishi's graphic novel. Variety reported that the film revolves around the siblings who were forced to use their late great-grandfather's amulet to help their mother from an underground beast following their move to his home.

News
>
Movie News
March 14, 2008 05:37:44 GMT

Good news are coming from the upcoming X Files sequel "". Many reported that the filming of the much anticipated sequel to the successful sci-fi movie "The X-Files" has been wrapped up and it briefly ended the secrecy held by the people involved in the film's production as the film's cast and crew themselves on a press conference held at the Sutton Place Hotel, Vancouver, on Wednesday, March 13.

According to ShockTillYouDrop, on the occasion, director Chris Carter has revealed the sequel story will begin six years after the end of the television series. Concerning the storyline, co-scribbler Frank Spotnitz stated that their intention in doing the sequel was not to make a nostalgic film. "We're not doing an exercise in nostalgia to appeal to the fans of the show," he explained. "We saw this as an opportunity to introduce the characters to people who may have been too young. It has a reason for being, even if there'd never been a television show before."

News
>
Music News
March 14, 2008 05:13:29 GMT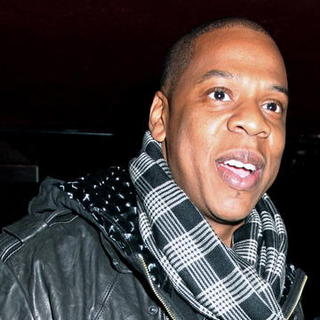 Pemberton Festival has put an impressive line-up for its first ever event that is set to take place July 25-27 in Pemberton, B.C. Among the numerous acts on the bill , , , and Tom Petty & the Heartbreakers are announced as the headliners.

According to Billboard.com, the festival is part of Live Nation's production with Good Boy Productions. The latter is the joint venture between Coldplay manager Dave Holmes and manager Jonathan Kessler. There will be two stages set up to contain more than 50 acts plus a dance stage.

News
>
Celebrity Gossip
March 14, 2008 05:06:32 GMT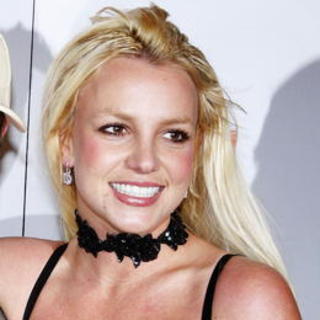 Notwithstanding with her tabloid-scrutinized life, has reportedly been offered a staggering 2 million pound sterling by a Dubai millionaire to perform a dance routine. The Daily Star said that the mother of two is flying out to Dubai to perform an erotic dance for a group of rich sheikhs there.

According to the Daily Star, Pakistani Sheeraz Hasan, founder of celebrity Website hollywood.tv, wants Britney to perform her tune "I'm a Slave 4 U", plus her famous snake-dance, to an elite audience in the Middle East. And in addition to the cash, Britney will also get luxury accommodation on her own private island for the duration of her trip.

News
>
Music News
March 14, 2008 04:46:47 GMT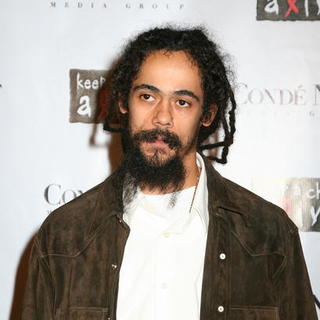 Although he's been off the recording booth for his solo album, , the son of reggae legend , is still keen on promoting his contribution in 2007 compilation "Gang War". The Tuff Gong Records release features various artists where Damian contributed in the song "One Loaf of Bread (Something For You)".

A music video has been released, featuring scenes from South Africa and Haiti that were shot using 8mm. The black-and-white part of the video is the one taken in Haiti while the colorful one was taken in South Africa. The video itself was directed by Jason Goldwatch who also penned 's "Pray".

News
>
Celebrity Gossip
March 14, 2008 04:42:34 GMT
has been caught up in tabloid expose after her mother, Stacy Moore, is being reported by a U.S. tabloid as being romantically involved with another woman. According to a report by the National Enquirer momma Moore is a lesbian and left her former husband for tennis pro Claudette Laliberte.

The same-sex couple reportedly have secretly been dating since 2006 and even set up a home together. The tabloid claims the affair surfaced last year after Laliberte's lover discovered emails between the two women.

News
>
Movie News
March 14, 2008 04:36:44 GMT
Though said to be having a title change, the DreamWorks' animated sequel to 2005's "", "Madagascar: The Crate Escape", reportedly still managed to let out a teaser trailer. According to DreamWorksFanSite.com, the unofficial teaser has been attached to the DVD release of another DreamWorks' movie "".

The over two minutes teaser, which can be seen below, begins with a shot overlooking a rain forest, while can be heard repeatedly saying "Hello, there!" to get the camera attention. When he finally gets in front the camera, he starts introducing the sequel and clips of the new animated pics showcased starting with the attempt of the characters to get back to New York by using wrecked plane.

News
>
Music News
March 14, 2008 04:14:01 GMT

, pop singer known for her hit single "Love Song", will be honored with Vanguard Award by The American Society of Composers, Authors and Publishers (ASCAP). She is also set to perform at the ceremony dubbed the 25th Annual Pop Music Awards on April 9 at the Kodak Theatre in Los Angeles, California.

The particular award is given to artists whose music help shape the future of American music. Previous recipients include , , , and . The ASCAP Pop Music Awards meanwhile, is part of the association's "I Create Music" week, an entire week of events being held in L.A. to celebrate the voice of the music creator.

News
>
Celebrity Gossip
March 14, 2008 04:09:36 GMT
The pregnancy rumors that hit have been confirmed. The actress has during an appearance on "The Tonight Show with " on Thursday, March 13, confirmed that she's carrying a bun in the oven.

Driver verified her pregnancy after Leno joked that it appeared she was gaining weight from too many trips to the Hometown Buffet. When Leno asked point blank if she was pregnant, Driver responded with a definitive, "Yes, I am," adding that she loves "it more than anything else."

News
>
Music News
March 14, 2008 03:56:19 GMT
has fulfilled his promise to contribute a song for his favorite soap opera "One Life to Live". The rapper who is a self-confessed fan of the ABC drama in fact will make an appearance to perform two of his songs.

Snoop has chosen two tracks "Sensual Seduction" and "Life of Da Party", two singles from his recently-released album "" .The rapper is set to make an extended cameo performing the songs at the Ultra Violet club in the town of Llanview, the network announced.

News
>
Celebrity Gossip
March 14, 2008 03:42:19 GMT
More details have emerged regarding and ' wedding talks. The Daily Mail claims that the couple are set to tie the knot on an island near Mexico.

Per report on the Daily Mail, Sienna and Rhys have been planning to hire a private beach resort for a week on the island of Isla Mujeres, eight miles off the coast of Cancun, Mexico. The private resort, which has a large ten bedroom villa, boat ramp and several guest houses, is believed to be owned by Sienna's close pal whom she met on set of a recent film.