News
>
Movie News
February 25, 2008 05:15:00 GMT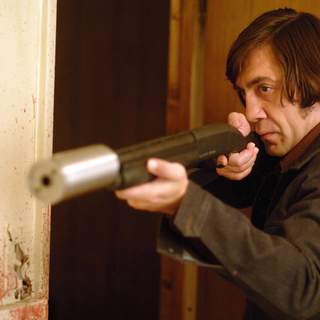 ©
The acclaimed crime drama "" has swept away the 80th Annual Academy Awards as the Coen brothers-directed film brought home four top prizes at the special awards event held at the Kodak Theater on Sunday, February 24. Being the dominating film of the night, the adaptation drama nabbed the coveted Best Film prize stepping aside "" and "".

Accepting the award alongside his brother Ethan, Joel Coen remarked the brothers' early days on film-making. He humbly said, "What we do now doesn't feel that much different from what we were doing then. We're very thankful to all of you out there for continuing to let us play in our corner of the sandbox."

News
>
Celebrity Gossip
February 25, 2008 05:05:21 GMT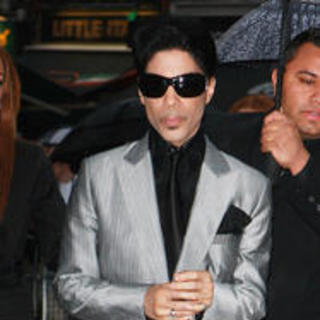 Has been exposing himself to sexy dancing for years, has been forced to undergo hip replacement surgery after being crippled due to his dancing routine. The Academy Award and Grammy Award-winning pop musician reportedly is booking himself into a private hospital and would soon be undergoing a secret hip replacement surgery.

Neither Prince nor his people spill the bean on that encounter. A source in fact has revealed "For months Prince has complained of pain every time he moves. He is totally crushed as he knows he will never be the same again."

News
>
Music News
February 25, 2008 05:01:04 GMT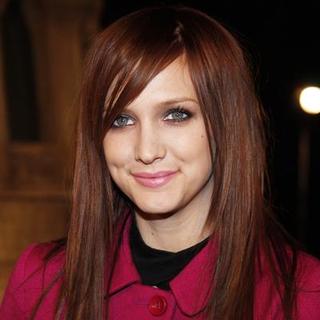 has unveiled a new single from her upcoming album, "" which is due April 15. The single is called "Little Miss Obsessive" and has been taking impact on radio outlets since last week.

Not yet confirmed to be the second single from the album, "Little Miss Obsessive" is featuring Tom Higgenson of . In the song that opens with a mid-tempo piano line, Simpson sings "Little miss obsessive, can't get over it."

News
>
Movie News
February 25, 2008 04:47:59 GMT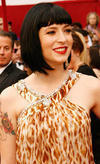 Having been hailed as the best film at the 23rd Independent Spirit Awards on Saturday, February 23, the teen-pregnancy drama comedy "" continued its winning streak by nailing the Best Original Screenplay at the 80th Annual Academy Awards. At the special event for the film industry, the film's scribbler Diablo Cody received the golden man statue for her original work.

On getting the award, Cody said that she dedicates the award to the other nominees. She also thanked the film's production team, star , director Jason Reitman, and her family. Additionally, the Jason Reitman-directed film nabbed the original prize beating out strong contenders, "", "", "" and "".

News
>
Celebrity Gossip
February 25, 2008 04:38:25 GMT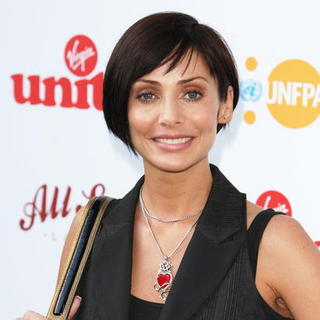 and Johnny Borrell are reported to be dating. The twosome have fueled dating rumors following their first meeting at a party in Russia early this month.

Natalie, who has just split from her husband Daniel Johns, and Borrell met at a Valentine's ball in Russia hosted by supermodel Natalia Vodianova and have been in touch ever since. "Johnny only had eyes for Natalie," a source told the Daily Mail. "He went up to her, gushed about being a huge fan and suggested they meet to discuss a collaboration. He jotted his phone number down and slipped it in Natalie's hand, whispering in her ear, 'Call me. I'd love to see you again.'"

News
>
Music News
February 25, 2008 04:28:40 GMT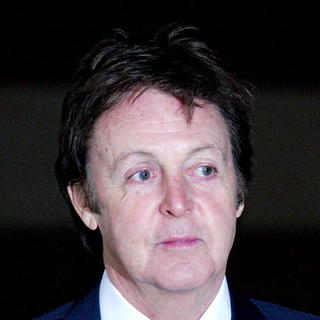 Despite his turbulent personal life following his difficult divorce from model , is still milking his creative juice by writing his next album. The Beatle is working on the follow up to 2007 "" with producer Youth.

He is working on the set in his Icklesham, East Sussex studio. A spokesperson for the artist explained, "Paul started recording last week, but he has been writing for a while. It should be ready by the summer."

News
>
Celebrity Gossip
February 25, 2008 03:54:25 GMT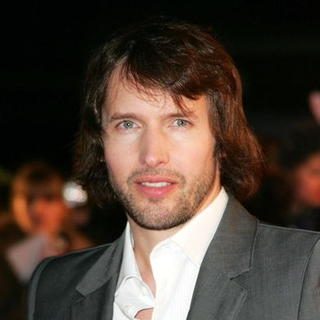 Word on the block is that has rekindled his romance with ex-girlfriend Camilla Bowler who was the inspiration for Blunt to write his massive hit "You're Beautiful." Rumors on that matter are in all probabilities inspired by the fact that the ex-lovers were seen getting close together at the Brit Awards on Wednesday night, February 20.

Blunt and Camilla were "glued to each other at the Brit Awards", the Sunday Mirror wrote. The former couple even were said to share a car home after the post show-party thrown by Blunt's record label at the Hempel Hotel.

News
>
Movie News
February 25, 2008 03:42:40 GMT

Following the announcement of the Best Sound Editing which went to the action film "", it was announced that the star of the French biopic "" has been honored with her first Academy Award. At the 80th Annual Academy Awards' ceremony at the Kodak Theater on Sunday, February 24, the 32-year-old actress received the prestigious Best Actress prize.

The actress who earlier was named Cesar's Best Actress got the kudo for her brilliant portrayal of the French songstress Edith Piaf in "Rose". Cotillard was presented with her prize by last year's Best Actor winner . Besting over , , and , the thrilled actress praised "Rose" helmer Olivier Dahan for "rocking" her life, saying, "Maestro Olivier, you rocked my life. You have truly rocked my life.".

News
>
Celebrity Gossip
February 25, 2008 03:28:09 GMT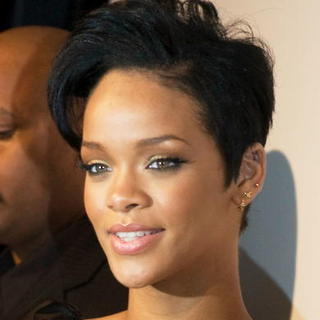 was taking time in between her hectic schedules performing at the Grammys and the Brit Awards to help a leukemia patient to find a suitable bone marrow donor. The R&B singer is trying to raise publicity to find a suitable donor for Lisa Gershowitz Flynn, who is suffering from an aggressive form of cancer called Acute Myelogenous Leukemia and may have just a month to live.

Lisa is a 41-year-old mother of two young children. She was diagnosed back in November with Acute Myelogenous Leukemia, a fast-growing cancer of the blood and bone marrow. Doctors have told her she has four to six weeks to find a suitable donor, People has reported.

News
>
Movie News
February 25, 2008 03:14:22 GMT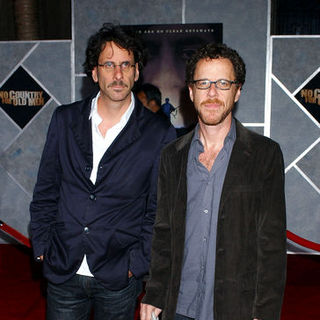 After being reported earlier that "" got its first golden man statue from its acclaimed actor , the crime drama film for Miramax Films earned another Oscar prize as the Coen brothers were presented with Best Adapted Screenplay. The director duo were given the award by and at the 80th Annual Academy Awards' ceremony.

At the event held on Sunday, February 24 at the Kodak Theater, Joel and Ethan Coen were given the award for their adaptation of Cormac McCarthy's novel. By receiving the Best Adapted Screenplay honor, the brothers have garnered their second Oscar prize, the first was for Best Original Screenplay with "Fargo".

News
>
Music News
February 25, 2008 03:13:01 GMT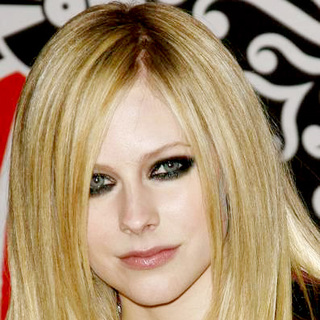 Gossip site PerezHilton reported that is in desperate attempt to sell her concert tickets for her upcoming outing, The Best Damn Tour. The singer reportedly has added as her supporting act to boost the ticket sales.

The site revealed that her tour is "so underselling that she is taking drastic measures to sell tickets", including adding one more supporting act. Should Jonas Brothers really are on board, then they will join the previously confirmed act to be Lavigne's openers.

News
>
Celebrity Gossip
February 25, 2008 02:55:22 GMT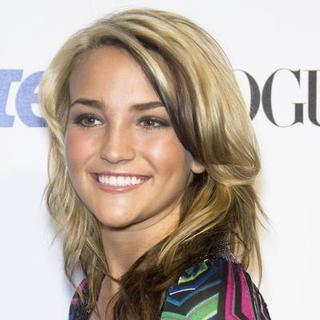 The Young Artist Foundation has unveiled the list of award nominees for this year awards show which is the 29th. Among the many award contenders in the TV category is , the youngest in the troubled pop star ' family. The actress, best known for her starring role as Zoey Brooks in the Nickelodeon television series "Zoey 101", is nominated for the category of Best Performance in a TV Series Leading Young Actress. Additionally, she and the other cast of the Emmy-nominated television show are also nominated for the category of Best Young Ensemble Performance in a TV Series.

, who's an actress, singer, and songwriter, is the other award nominee, ups for the categories of Best Performance in a TV Series Leading Young Actress and Best Young Ensemble Performance in a TV Series, thanks to her starring role as Miley Stewart/Hannah Montana on the Disney Channel Original Series, "Hannah Montana."

News
>
Movie News
February 25, 2008 02:48:44 GMT
Critics' favorite has won the Best Supporting Actor for his performance as a restless killer in "" at the 80th Annual Academy Awards on Sunday, February 24. His win gave the acclaimed crime drama film its first Oscar prize at the prestigious feature film event.

The Spanish actor was presented with his kudo by last year's best supporting actress winner . On his acceptance speech, the actor who was romantically linked to thanked his mother who is his date for the special night in Spanish after noting the horrible haircut he had and the faith the Coens had in him.

News
>
Movie News
February 25, 2008 02:28:02 GMT

The rodent tale "" has received the most coveted prize for the animation picture as the film has been hailed Best Animated Picture at the 80th Annual Academy Award on Sunday, February 24. At the event ceremony that is still in progress, the Disney animated picture nailed the kudo giving its helmer Brad Bird its second Oscar award in the same category for "The Incredible".

On receiving the honor, Bird thanked his junior-high guidance counselor who often criticized him for his dream of being a filmmaker, "It went on like this until we were sick of each other. I only realized just recently that he gave me the perfect training for the movie business." The film that features the voices of , Janeane Garofalo, Ian Holm, and Lou Romano has earlier dominated the 35th Annual Annie Awards by nailing 10 kudos for the awards event for animation films.

News
>
Celebrity Gossip
February 25, 2008 02:03:38 GMT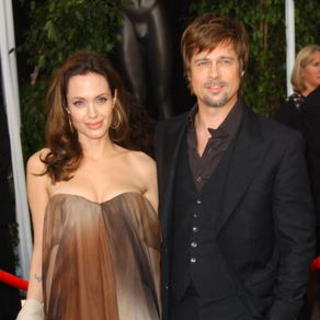 After months of chatter and speculation, has finally confirmed the long persistent rumors that she's pregnant with partner 's another child after she showed off her baby bump at the 2008 Film Independent Spirit Awards in Santa Monica, California on Saturday, February 23. The expectant mother who has had three adopted children and one biological daughter said nothing about her pregnancy and just let her growing belly said it all.

Made no attempt to hide her baby bump, Jolie was spotted sporting a body-hugging black dress along with matching Jimmy Choo heels. She and actor Pitt arrived about 10 minutes or so before the show started. They then made a quick dash down the blue carpet before heading inside to their table.