News
>
Music News
July 22, 2008 07:36:10 GMT
reportedly is set to continue her music route by preparing the follow up to "". Although hasn't had a release date or title yet, reports claim that Hillary will start the recording process for her new LP by the end of the week or early next week.

Moreover to promote the upcoming LP, Duff will be dropping a new single which is titled "Reach Out" in August. The new song, which was written by the pop singer with the help of 's Ryan Tedder and Kara DioGuardi, will feature a music sample from 's "Personal Jesus".

News
>
Celebrity Gossip
July 22, 2008 07:13:35 GMT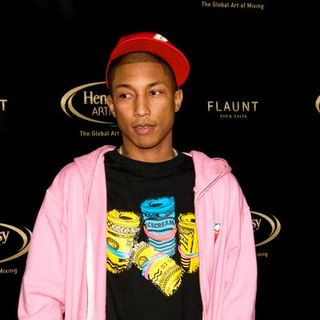 A shocking news comes from rapper . He reportedly has impregnated a woman and is going to be a daddy soon.

Page Six reports that Pharrell impregnated "a model type" he met during his trip to Miami this year. The pregnant woman, whose identity remains unknown, "is very pregnant and travels with him. She hangs out with the backstage crew when he performs," a source claimed.

News
>
Celebrity Gossip
July 22, 2008 06:49:31 GMT

The split apparently is only temporary for and Jamie Hince as they were spotted together again despite rumors that they ended their romance earlier this month after having an argument. Both of them were seen drinking at a pub and then shopping at Selfridges on Monday, July 21 only to fuel rumors that they have rekindled their romance.

Moss and Hince were photographed by the paparazzi out and about in London, smoking cigarettes, laughing together and holding hands. An onlooker who witnessed their togetherness testified, "The pair met and shared a warm embrace at a pub before heading for a shopping trip at Selfridges in Oxford Street."

News
>
Music News
July 22, 2008 06:47:03 GMT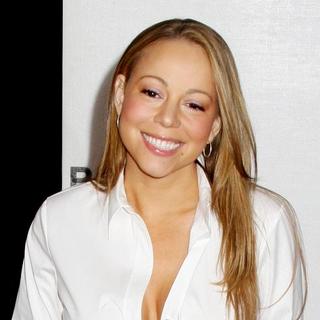 The upcoming annual fusion event between rock and fashion, Fashion Rocks, will be filled with lots of famous musicians as its performers list this year. Among the top names that are being tapped to rock the event is pop diva .

On the event staged by the Conde Nast Media Group, Mariah will be joined by other superstars such as , , , , , , and a.k.a. Fergie. Beside those pop and hip-hop artists, the show will also feature country stud .

News
>
Celebrity Gossip
July 22, 2008 06:23:19 GMT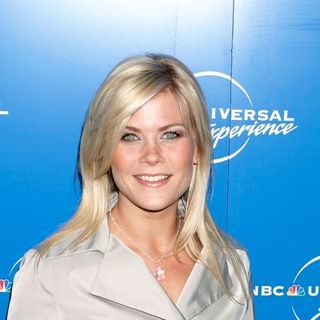 That is pregnant with her second child it's no longer a secret as she has officially confirmed it in late June. Though so, it was not until Sunday, July 20 that she revealed the sex of the baby she's carrying. She told OK! magazine during a party for NBC that she's expecting a baby girl.

"We found out that it's a girl and we're really excited about that," Alison told OK! Is due to give birth to the baby on January 20 next year, she and husband David Sanov have not yet decided on a name, telling OK! "It's a battle we're waging. It's going to be a long time before we figure that out."

News
>
Movie News
July 22, 2008 04:58:39 GMT

"" has established itself among the box office record maker with its massive $158.4 million opening debut over its first three days weekend screening breaking out previous "" record of $151.1 million. Now, the question remaining is whether the sequel to the blockbuster superhero is going to be developed in the future.

With the buzz is still circulating around the stunning success of "Dark Knight", "" screenwriter David Goyer revealed that there has been talks about "Batman 3", though nothing is concrete yet saying, "We've only talked loosely about it, though, Chris and I." Still, providing a contrast statement, he further added, "I do think, though, that if there's not a third film - these two movies stand on their own. I think it could go either way."

News
>
Celebrity Gossip
July 22, 2008 04:57:05 GMT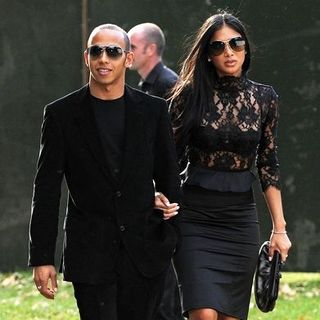 Break up rumors have hit and . The couple are rumored to be splitting up after the songbird revealed to the press that she's taking a break from their romance to concentrate on her career.

"I am returning to the States to work on my new single and album," Nicole said at the Cartier Style et Luxe concours at the Goodwood Festival of Speed. "Lewis will be focusing on racing. I don't think we'll have much time to see each other before Christmas."

News
>
Music News
July 22, 2008 04:34:26 GMT

The new music video from R 'n' B singer for her latest single "Disturbia" has finally been premiered on July 21. The clip was shot in Los Angeles starting from June 29 under the helm of renown director David LaChapelle, who has also worked with the likes of and before.

The new video seems trying to capture the meaning of the song by picturing a dark and disturbing people's behavior. Rihanna herself was shot in some different background on the clip, such as being trapped in a cage, singing and dancing inside a bed frame and sitting on a chair with her hand and leg chained.

News
>
Celebrity Gossip
July 22, 2008 04:26:22 GMT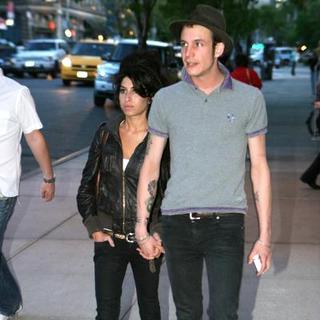 A judge has on Monday, July 21 sentenced 's husband Blake Fielder-Civil to 27 months in jail for assault and obstructing justice. Despite the sentence, he could be out of jail December later this year due to the fact that he already served nine months of his term awaiting trial.

Blake, who admitted to being high on cocaine and alcohol during the back in June 2007, sat with three other co-defendants before judge David Radford at Snaresbrook Crown Court in east London as the sentences were read out. Judge David claimed him to have behaved in a "gratuitous, cowardly and disgraceful" way.

News
>
Movie News
July 22, 2008 04:00:43 GMT

Giving an update to his highly anticipated action sci-fi, "" director, McG, has updated his . In it, he discusses how far along the movie has been shot and what his vision is on the fourth tidbit made about the human fight against the artificially intelligent killing machines.

Writing on the blog, the 2000's "Charlie's Angels" director noted that "Terminator Salvation" has undergone half of its principal photography. He also revealed that for this film he wants to create a unique visual style. "From a technical perspective, we have set out to achieve a completely new visual style that hasn't been seen before," so claimed the filmmaker.

News
>
Celebrity Gossip
July 22, 2008 03:55:27 GMT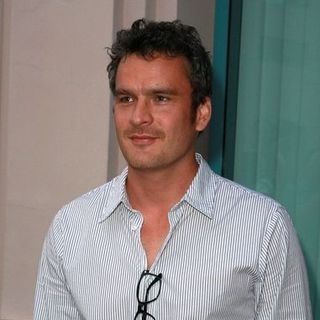 His romance with is a secret no more and the many pictures of them getting engaged in lewd act have been all over the news media for sometime. It was not until Monday, July 21 though that officially confirmed his separation from wife and the mother of his four children, Rosetta Millington.

In his best attempt to set the record straight on the many speculation surrounding his relationship with both Rosetta and Miller, the oil heir and actor issued a statement, confirming he and Rosetta have separated. The confirmation, thus, also verified his romance with Miller.

News
>
Music News
July 22, 2008 03:42:29 GMT

A new and interesting stuff is about to be done by Indie pop band who planned to do a collaboration with English rapper . The news was confirmed by the band's vocalist Katie White, revealing that they will be working on a new track together.

Speaking to the press, Katie said that the collaboration idea came up after her band and Dizzee met at Glastonbury Festival. The female singer stated that the rapper was the one who offered them to record something together saying, "We saw Dizzee Rascal at Glastonbury and he told us that he was planning to do a cover of our song for Radio 1's Live Lounge. He was like 'You know, we should work together'."

News
>
Movie News
July 22, 2008 03:26:58 GMT
Nearing the theatrical release of the latest comedy film from director Adam McKay and comedian , "", an extended clip and a video interview have been put out. The extended clip has been posted in FunnyOrDie.com, while the interview with the cast ensemble and director has been presented by Movie Web.

The nearly two minutes clip display the scenes where the two now-buddies step brothers are in three different job interviews. Dressed to impress, the two apparently have their own unique way of getting on the interviewers' nerves driving them madder and madder by the seconds. The video footage is restricted due to the heavy amount of profound language let out by the brothers as well as some of the interviewers.

News
>
Celebrity Gossip
July 22, 2008 03:16:10 GMT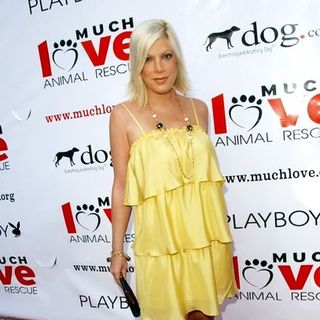 First and then second. Following her first book, the best-selling memoir "sTori Telling," has made public her plans to release a second book which she currently is writing. The upcoming book, tentatively titled "Mommywood," will focus on her life as a Hollywood mom and is expected to hit shelves April next year.

"Writing my first book, sTori Telling, was an amazing, cathartic journey for me," Tori said in a statement. "Now, being a mom of two beautiful babies, I'm excited to share more stories as I embark on this new chapter of my life."

News
>
Music News
July 22, 2008 03:13:36 GMT

Rapper/producer has just premiered a new music video for his latest single "Set It Off" on July 22 via Yahoo! Music. The new video was directed by Matt Alonzo and features the appearance of hip-hop duo the .

The video sees Kardinal and the hip-hop act rapping at a club accompanied by their friends and lots of female models. The clip doesn't have lots of feature or background changes as most of the scenes were shot at the club.