News
>
Movie News
May 21, 2008 10:02:00 GMT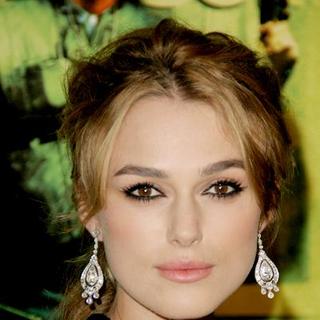 The "Pirates of the Caribbean" beauty has another role to tackle. After playing the adored Duchess of Devonshire in "", the 23-year-old actress is going to take another noble role as a King's daughter in Shakespearean tragedy's adaptation "".

In the movie, the acclaimed actress has been tapped to play Cordelia, the King's youngest daughter. It means that she will work side-by-side with , who takes the King's role, and , who is going to depict Regan, the King's deceitful middle daughter.

News
>
Movie News
May 21, 2008 09:43:41 GMT

The 1986's thriller fantasy film "" will be brought back into the silver screen. Latest reports on the matter stated that Summit Entertainment have obtained the screening rights to the film made famous by actor and to add on the excitement, the remake film has signed "" screenwriters Art Marcum and Matt Holloway.

The two scribblers will be working on developing the new material about the two conflicting Scottish clans and is expected to finish writing the script before the movie swing into production in 2009. It is said that though it is basically a redo, the story will bring more background story to the film as well as the romance plot.

News
>
Celebrity Gossip
May 21, 2008 09:34:47 GMT

One of the longest and much-delayed celebrity trials has reached a new stage where its defendant Robert Kelly aka is being faced with a video proof of him having sex with an underage girl. A sex tape timing at 26 minutes, was played during a court trial on Tuesday, May 20, sending the jurors and people in the court room to sit "motionless". Later on that day, Kelly stated that he was not the man in the tape.

According to the Association Press, the tape was shown through a 4 by 4 foot monitor with blinds drawn and lights dimmed. At the beginning, it shows a man handing a sum of money to the young girl who took it with a "thank you". She was heard calling the man "daddy" and would later dance before having sex with him. All throughout the screening, Kelly who sat on the defendant bench was described "occasionally rocked on his chair and rested his chin in his hand".

News
>
Music News
May 21, 2008 09:33:15 GMT

After premiering the official video of their first single "Violet Hill" on May 15, surprise their fans by releasing another clip. The English band earlier this week have premiered the second video for their first single which is completely different from the first video.

On the new video, the band seem to get more political and satirical by featuring edited footages of George Bush dancing and also Tony Blair playing guitar. The new clip was directed by Matt Whitecross, while the first original video has Asa Mader on the directorial seat.

News
>
Music News
May 21, 2008 09:03:16 GMT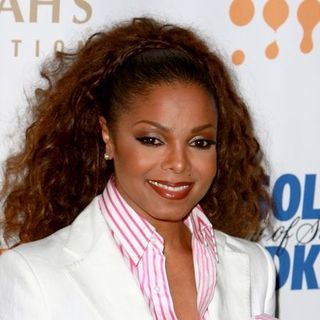 42-year-old diva has finally revealed more details regarding her upcoming tour plan in support of her new album "". Janet spoke in an interview to the press revealing some venues for her tour and also the name of it beside confirming September 10 in Vancouver, British Columbia as the starting date for her road show.

The pop singer, reveals that apart from Vancouver, her upcoming tour will include cities such as New York City, Washington D.C and also plans to raid Australia as well. Confirming her plans, she said, "It's been a while so I really want to make my rounds. I haven't been to Australia in a very long time; I can't wait to go there. There are a lot of places where I really want to stop off at, and that's the idea, that's the goal with this tour." As for the tour name, it will be called "Rock Withchu" which is taken from one of the songs on her new set. The outing itself is being produced by famous promoter company Live Nation.

News
>
Music News
May 21, 2008 08:32:52 GMT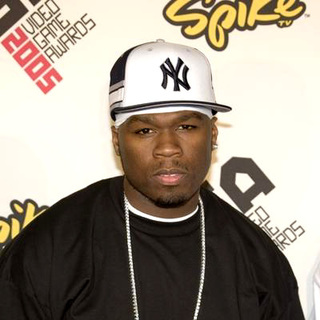 Although still not yet confirming whether the rumors about his mega deal with News Corp is true or not, it seems that will really leave his current label Interscope. New reports surface on the media saying that he is indeed planning to quit his label and already eying a new contract deal, which aimed to be the same type as 's super contract, with another company.

According to the reports, in order to walk away from his contract with Interscope, in which he still has an agreement to release two more albums, 50 is preparing to release a new studio set in the fourth quarter this year to finish up his current deal. With his group 's new record "Terminate on Sight" ready to be dropped on July 1, his upcoming solo LP's release will give the rapper a chance to end his courtship with his label.

News
>
Movie News
May 21, 2008 08:19:57 GMT

Answering to the earlier speculation about to the Hollywood leading actor , it is now confirmed that the "" star will be the Persian prince in the video game adaptation movie "". Joining the 27-year-old in the cast ensemble is the "" actress .

In the movie, the co-star of in "" will be taking the role of Dastan, while the "" star will portray the feisty princess Tamina. Together, they will team up with "" helmer Mike Newell to bring the live action movie to the big screen using the script from Doug Miro, Carlo Bernard, Boaz Yakin and Jordan Mechner.

News
>
Celebrity Gossip
May 21, 2008 08:08:00 GMT

might just get ready to settle down, as reports are sprouting that he is looking forward to pop the question to girlfriend of a year, . To make matter even more interesting, the reason of him wanting to marry Biel is not only because he feels that she's "the one" but also because Biel is pregnant with his child.

The pregnancy is not yet confirmed but sources said that the actress has been avoiding alcoholic drinks during outings. A source told the Sun, "Justin is 27 and thinking about marriage and kids. For the first time in his life he is feeling settled and has definitely decided to pop the question to Jessica. He is so happy with her. They spent quite a bit of time apart recently when Justin was working with . That made him certain Jessica was the person he wanted to spend the rest of his life with."

News
>
Music News
May 21, 2008 07:43:05 GMT

Fans of funk-rock super group will have to be patient to wait for the band's new project. That fact occurs after Red Hot announced that they decided to take a year break from any project of the band due to the tiredness they were having after working on their last album "" and tours.

The news was confirmed by the band's lead vocalist Anthony Kiedis in an interview with Rolling Stone magazine. Confirming the news and revealing the reason to take a break, Kiedis said, "We're disbanded for the moment. We actually took a very long time to make the 'Stadium Arcadium' record, because we wrote a lot of songs and then got way too married to them and decided we need it to be a double album. Which was a great experience, but it took forever. It was really a grueling, long haul."

News
>
Movie News
May 21, 2008 07:25:44 GMT

Twenty seven years ago, the whip-cracking Indiana Jones mesmerized people all over the world when he began his adventurous journey in search of the lost arc. The archaeological professor then followed up the success of "Raiders of the Lost Ark" with two other chivalrous ventures in "Temple of Doom" and with "The Last Crusade". Now, nineteen years after his last thrilling adventure, the daring professor is indeed going back to crack his signature whip in the big screen with "" and he is aiming to score bigger than ever at the box office. Still, though the fourth Indy film is highly anticipated, it doesn't actually get early receptions it hoped for, especially with the mixed feeling given by the movie critics.

Bringing its action star, , back to reprise his most famous role ever after his golden years have passed, "Kingdom of the Crystal Skull" at first offered much doubt whether or not Ford could do justice to his character. Still, some critics believe that the filmmakers are clever enough to set this film in 1957 which is about 20 years apart from the first three movies and most importantly remains true with Jones' memorable character to please the fans. Todd McCarthy of Variety commented that in the latest film, Jones "comes through just as viewers remember him: crafty, capable, impatient, manly, and red-blooded American". Rafer Guzman of Newsday added, "Its success rides almost entirely on Ford, who brightens the action - always improbable, occasionally ludicrous - with physical humor and rascally charm. He wears the role so naturally that his supporting actors often seem to be faking it." Aside from panning the doubt over Ford's performance, others who support the positive reviews also applauded the spectacular special effect and stunt works on the action adventure tidbit.

News
>
Celebrity Gossip
May 21, 2008 07:23:05 GMT

has landed his eyes on another woman who arguably bears resemblance to his former fiancee, . The playboy depicter in movie "Alfie" was seen passionately kissing socialite who is also famous for her status as 's daughter, at two British nightclubs.

Law was seen in the company of Stewart on Saturday, May 17 night and things got steamy when they entered the VIP area of One9Five Bar in Epping, Essex. One clubber said that Kimberly was a regular at the club because her dad lives nearby but was actually surprised to find out that the guy Kimberly took along was A-list actor Jude Law.

News
>
Music News
May 21, 2008 06:33:11 GMT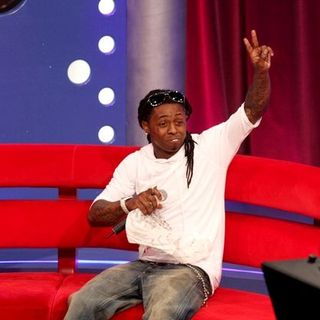 After confirming that the 2008 BET Awards, to be held on June 24, will be opened by , now music fans will have more special treat for them after has been hinted as the closing act. The news comes from the BET EPV Stephen Hill, telling Bilboard.com "I'm really excited that Usher is opening the show. I'll give you a little tidbit -- Lil Wayne is probably closing the show. So, we have a grand opening and grand closing."

Wayne and Usher are not the only performers that have been confirmed to headline the event, other musicians that have also been added to perform are, and Mary J Blige. Not only performing, but at the show Wayne will also have the chance to take home some awards with him as he is being nominated for 3 categories, which are Best Male Hip-Hop Artist, Viewers' Choice Award and Best Collaboration.

News
>
Movie News
May 21, 2008 04:55:48 GMT
A month before "" tickles its way into the theaters, Warner Bros. Pictures have given the future audience a chance to refresh their mind on the 's action comedy by releasing five television spots of the movie on the net. Though the spots contain many footages that have been unveiled before through its trailers, they still reveal new unseen clips.

Timed exactly at 32 seconds, each of the spots brings in different themes for the promotional of the comedic movie. All of the video footages promotes the clumsy first-time Control agent, Maxwell Smart in a sarcastic way. By that, it means that while the narrator hails agent Smart for his wit and his great work as a super agent, the clips viewed show differently through which he can be seen doing things that spy agent should not be doing.

News
>
Celebrity Gossip
May 21, 2008 04:46:31 GMT

Have just tied the knot in a top secret wedding ceremony on April 30 and celebrated their big day with a so-called "celebratory post-wedding event" in Six Flags Magic Mountain in Valencia, C.A. on May 13, and reportedly have already planned to stage another wedding bash. Word on the block is that the newlyweds will stage a $4 million wedding ceremony in New York when they renew their vows later this summer.

A source close to Mariah revealed to MSNBC, "It's going to be held in New York City in the next six weeks. Picture a wedding on the scale of 's (to David Gest) and you'll be on the right track." The extravagant public event, which was first reported by MSNBC, will boast a number of Hollywood notable public figures, including supermodel Naomi Campbell, whose name has already been confirmed to be on the guest list.

News
>
Music News
May 21, 2008 04:18:39 GMT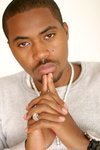 Musicians can't just name their album the way they they like it, that's the lesson has just learned. Due to the pressure he receives from label executives, retailers and also media, the rapper has decided to change his upcoming record's title.

The new LP which he previously named "Nigger" will be changed, but at the moment it is still untitled. Rumored has it that the record, which is set to drop on July 1, will be called "" although it won't be a self-titled effort.