News
>
Movie News
May 28, 2008 07:27:54 GMT

When you browse into the official site ": The Movie" and get in touch with the story, the first thing you will notice is Carrie Bradshaw's remark stating, "After years of living in the city I assumed that if my friends and I ever got our fairy tale endings that would be the end of the story. But real life - always has a twist." With the release of the dramedy trailer earlier and the exposure of the scene in which Carrie is crying while wearing her wedding dress, the twist may be imminent. But, that is not the only interesting thing encircling this adaptation tidbit. Here are some fun facts garnered from the forthcoming movie.

Starting off the list, it would be nice to discuss first about the cameo appearances, especially with the recent fads of having to have special appearances in feature films. If the forthcoming "" movie is rumored to be having 's "" in it, SATC may do even better. Proud of its hometown, the New York City, the tidbit is going to see the city's mayor, Mike Bloomberg, making his film debut. Unsatisfied with that alone, the film will also feature other notable New Yorkers, naming the American editor-at-large of Vogue magazine, Andre Leon Talley, and famed fashion photographer Patrick Demarchelier. On the down side though, SATC fans won't be able to see 's wife who has to turn down the cameo offer due to her scheduling conflicts with the rehearsals of reunion tour.

News
>
Celebrity Gossip
May 28, 2008 07:03:02 GMT

It appears that is planning to rush down the aisle. The singer-actress, who has become talk of the town with her alleged engagement to Samantha Ronson, finds herself in yet another major media publication as it's been claimed that she's planning to make her union with the DJ official in a ceremony at 's theme park, Dollywood, this coming July.

Lindsay was photographed sharing an apparent lesbian kiss with close friend and rumored same-sex lover Samantha Ronson at a party on 's yacht in Cannes on May 22. She was caught on camera hugging the out-lesbian DJ in an intimate way, putting her arms around her waist.

News
>
Music News
May 28, 2008 06:57:40 GMT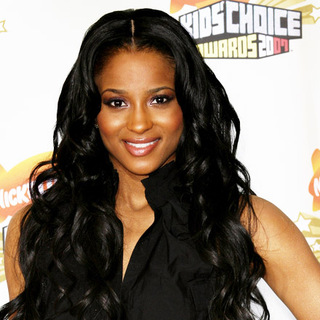 Before enjoying the new songs from 's upcoming studio album, her fans can first check out her voice on a new single titled "Click" that has already leaked on the net. The new song is rumored to be one of the singles for the soundtrack of the upcoming "" movie spin off.

The new single itself is written by Rico Love and under the production of Salaam Remi. Some websites claim that the new joint sounds similar to a.k.a. Fergie's hit song "Glamorous".

News
>
Celebrity Gossip
May 28, 2008 06:35:38 GMT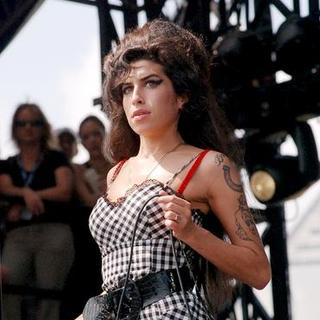 's life apparently keeps going from one low to another. Following a number of personal crisis, she lost her rag with paparazzi waiting outside her London home Monday, May 26, pushed one of them, grabbed his camera and punched him.

Amy was seen wearing the same short dress she wore for the Ivor Novello Awards last week when she was denied entry to visit her husband Blake Fielder-Civil in Pentonville Prison earlier in the day. Visibly upset, she then headed for some comfort food in kebab shop where she was seen wiping away her tears.

News
>
Music News
May 28, 2008 06:05:11 GMT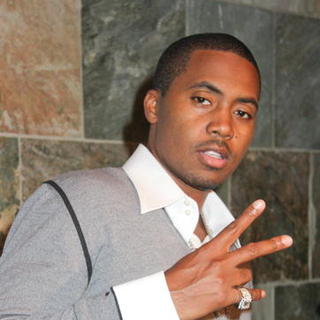 Although having to change his upcoming album's title "Nigger", is still insisting to drop a record under that name. Knowing that he can't use the word "Nigger" in an official studio album, he plans to put it on a mixtape he will release soon.

The mixtape itself will be called "The Nigger Tape" and on it he teams up with DJ Green Lantern. Confirming that plan, DJ Green said, "I guess it shows you the power of Wal-Mart and Target. If that was the case, it's definitely scary because it kind of fucks with your artistic vision. But Nas and DJ Green Lantern are coming out with a mixtape called 'The Nigger Tape'. Can't nobody hold that back."

News
>
Celebrity Gossip
May 28, 2008 05:05:23 GMT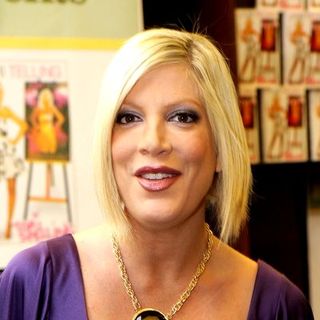 It's official. is the latest alum to return to the CW's "Beverly Hills, 90210" spin off, reprising her character Donna Martin.

Officially confirmed Tori's return to the highly anticipated spin off, the network issued a press release Tuesday, May 27, saying "Donna Martin will be the owner of one of the coolest stores in Beverly Hills, a shopping spot that is frequented by the new cast of characters." Previously told "The Billy Bush Show" she would be excited to reprise her role on the spin off, Tori moreover also told People she is excited to be working with her longtime friend , who's been confirmed to make a return as Kelly Taylor, a counselor at her alma mater, West Beverly High School.

News
>
Movie News
May 28, 2008 05:03:24 GMT

With all the buzz surrounding the next installment of the "" movies, it seems that "" and "Spider-Man 5" are ready to go on full steam ahead giving fans high hopes. However, before fans could cheer up over the reports, a downer came rushing in. The latest report surfacing on the virtual world suggested that the superhero dressed in red and blue skin tight costume may be getting a new fresher and younger face.

Breaking out the story firstly was Latino Review which noted that producer Laura Ziskin and Grant Curtis have suggested that , the depicter of Peter Parker a.k.a. Spider-Man in the previous three installments of "Spider-Man" series is more likely to be replaced. As for the list of the possible candidates, the site put out two names, "Almost Famous" star, , and the co-star of in "", . Still, it is stressed that the offering of the role has yet to be done.

News
>
Celebrity Gossip
May 28, 2008 04:34:02 GMT
Is coming clean about her visit to the Cirque Lodge Treatment Center in Utah earlier this year, reveals that she didn't go to rehab for drugs or alcohol problems, but rather, depression. Is hard at work shooting her next movie, "," on New York's Upper West Side, the movie beauty took time in between a lunch break to have an interview with E! Online columnist Marc Malkin with the intention to explain the real reason she went to the facility.

"I didn't go to Cirque Lodge for alcohol abuse or drug abuse," Dunst told Malkin. "I went there for depression."

News
>
Movie News
May 28, 2008 04:19:47 GMT
It seems that Fox Searchlight Pictures do not want to wait long to introduce their newly bought drama comedy "". Four months after they spent about $5 million dollar for the Chuck Palahniuk's novel adaptation movie, the studio released the first trailer to the Clark Gregg-directed movie.

The over two-minutes compilation of clips is rated 'R' and from the looks of it, it lives up to its rating. Though some of the scenes compiled within can be considered vulgar and profane, it still delivers smart and hilarious footages from the dark comedy movie. The trailer also helps to get the idea about the story of the film starring , , Brad William Henke and .

News
>
Music News
May 28, 2008 04:00:46 GMT

Having just released his new album "" on May 11, it seems that has already prepared to drop the follow up for it. Proving it, a new joint from the rapper titled "Get Down" has now streamed on-line.

The single reportedly will be one of the songs on his upcoming third studio album, which will be titled "". On the new song he collaborated with , while the track itself was produced by Pharrell's group The Neptunes.

News
>
Celebrity Gossip
May 28, 2008 03:54:09 GMT
The wedding is on, MediaTakeOut has claimed. American Idol winner , according to the news media, has secretly wed her singer-songwriter boyfriend Steph Jones last month.

MediaTakeOut claims to have heard whispers from very credible sources that Jordin rushed down the aisle with Steph. "Jordin's mysterious throat ailment last month wasn't an ailment at all. Rather it was a dust up that occurred when her parents and handlers discovered what she'd done," MediaTakeOut wrote on its site as being informed by a celebrity insider.

News
>
Movie News
May 28, 2008 03:35:39 GMT

How would you know that a man is not interested in a woman he is dating or romantically involved with? That is exactly what "" brings to the plate. Delivering an interconnected story of a group of women dealing with their love life, the New Line Cinema movie has just premiered its first trailer online.

Opened with a scene in which Gigi, 's character, exchanging name cards with a man she met in a bar, the compilation of clips pretty much gives out the idea what issue wants to be picked up by the filmmakers as Gigi who doesn't want to misinterpret the man's remark pursues him to speak out his mind about calling her. From the look of the trailer, the main character is Gigi, though other characters played by , , are still featured to deliver the point of the film, that is 'he is just not that into you'.

News
>
Music News
May 28, 2008 03:25:44 GMT

A new development comes from female rapper Missy Elliot regarding her upcoming LP, as she announced the title for the new set. Missy has confirmed that her new album will be called "FANomenal" and is scheduled to hit the stores on June 17.

Revealing the reason she picked "FANomenal" the rapper said to Malaysian newspaper, Malay Mail, that her fans' huge support was behind it. "I had a contest and we had so many people taking part. There were so many fans and I decided I wanted to dedicate it to my fans and spell it with F-A-N, 'FANomenal'. I have had so many people sticking with Missy from day one. So this album is for them," she said.

News
>
Celebrity Gossip
May 28, 2008 03:17:11 GMT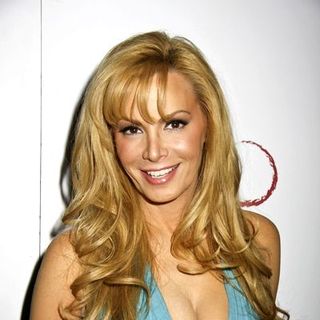 The marriage of and her L.A. businessman and entrepreneur husband Guy Starkman ends. The American glamour spokesmodel and actress has exclusively confirmed to US Weekly she and Guy have decided to split after nine years of marriage.

"The end of any marriage is very sad," so she said. Though so, "I feel blessed that Guy and I remain very close, we are truly the best of friends and the most devoted parents."

News
>
Celebrity Gossip
May 28, 2008 02:57:38 GMT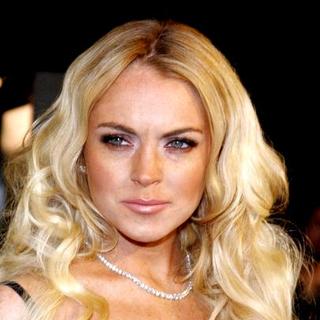 Hollywood's most kept secret is no longer an unconfirmed speculation when a confirmation has finally been issued by the father of alleged lesbian starlet , Michael Lohan. Much contrary to the denial mother Dina Lohan and sister have publicly stated, Michael does confirm his actress-singer daughter indeed is an obvious lesbian.

Spills the bean on Lindsay's alleged romance with close pal DJ Samantha Ronson, Michael told US Weekly in an email, the twosome's close relationship "is evident to anyone with half a brain." He furthermore went on saying, "Just like the [topless] spread, Linds is my daughter and there are just some things a father doesn't want to see or hear, regardless of whether they are true or false."