News
>
Music News
April 01, 2008 03:25:02 GMT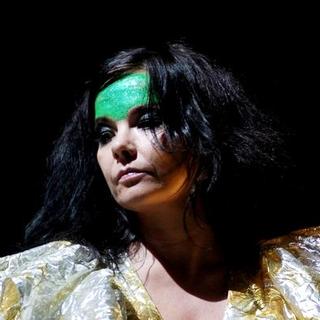 's music video for her single "Wanderlust", the fourth single from "", has been premiered on Yahoo! Music on Monday, March 31. True to Bjork's eccentric nature, the video is once again putting visual effects and implicit ideas that have been her signature in her works.

The video reportedly is shot by Bay Area team Encyclopedia Pictura, who have done works for Grizzly Bear, in New York City, using stereoscopic 3D system that enables rich textures to be seen. Choreographer Chris Elam works with artistic director Misnomer Dance for the clip that shows Bjork and her 'beasts' companion traveling down the river.

News
>
Celebrity Gossip
April 01, 2008 03:16:49 GMT
A statement has been issued by the representative for , confirming that the actor-comedian breaks his ankle. The star, best known for his comedic roles, "broke his ankle over the weekend while playing basketball - but still won the game," read the statement issued by Sandler's representative to The Associated Press.

No further details on where the unfortunate actually took place or Sandler's exact condition. It is, as well, not being mentioned on what basketball game it is.

News
>
Music News
April 01, 2008 02:58:08 GMT
A new joint from , the ex-member of , has been debuted on People.com yesterday, March 31. The brand new single called "We Break the Dawn" will be the first single off her upcoming album "".

"We Break the Dawn" is a synth-infused song that tells about a woman enjoying a time in a club. It was initially set for the second single after "Stop the Car" but the sequence has been turned around since. A music video for "Dawn" has been planned but Williams said that she will premiere it after she completes her role in Broadway's "The Color Purple".

News
>
Celebrity Gossip
April 01, 2008 02:51:23 GMT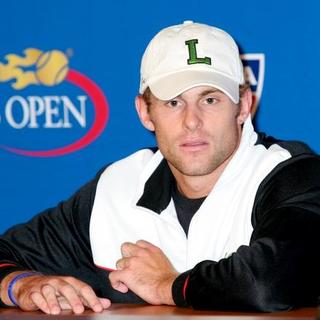 is now an engaged man. The American professional tennis player confirmed his engagement to his swimsuit model girlfriend in his Monday, March 31.

"We are thrilled to announce that Andy and Brooklyn Decker are engaged to be married," read a statement on Roddick's official Website. "Andy proposed in early March."

News
>
Music News
April 01, 2008 02:36:57 GMT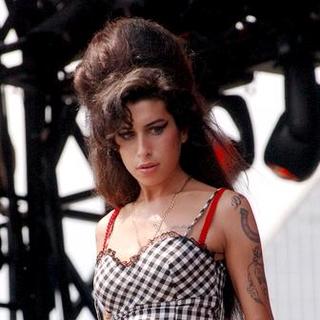 Even after the arguably pretty bitter "", is still striving for a dark mood for her album. A friend of the "Rehab" singer who has heard her new materials said that the third studio album from Winehouse will be "darker than ever" because she has been writing songs about death.

A friend revealed to The Sun, "Her next album is darker than ever. Amy's got low self-esteem anyway but her skin has made her want to hide away from the rest of the world. And we have started noticing more and more cuts on her arms." Winehouse has been kept inside her place due to contagious skin disease called impetigo and has since recorded from her home studio.

News
>
Celebrity Gossip
April 01, 2008 02:21:24 GMT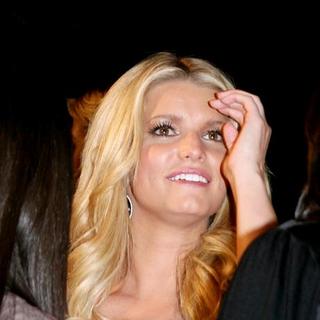 is feeling "much better" after being hospitalized with a kidney infection. The actress-singer was admitted to Cedars-Sinai Medical Center on Friday, March 28 for a "minor kidney infection" and was released Monday, March 31.

In Touch Magazine reported Simpson's hospitalization Monday. "She was hospitalized for a kidney infection, but she has been released and is doing fine," In Touch quoted her representative as saying.

News
>
Music News
March 31, 2008 09:41:58 GMT

Following the success of "" soundtrack that was released in January this year, Rhino Records will be releasing "Juno B-Sides: Almost Adopted Songs" a second volume of tracks taken from the Academy Awards winning film. It contains 15 tracks that are not available in the first edition including a cut score performed by and written by the flick's scribbler, Diablo Cody.

"Zub Zub" is a song that Page, the main cast of the film, performed in one of the scenes that got cut due to time limit. In the song Page croons "He filled me with baby batter/then we ate some orange tic tacs after." The film's director Jason Reitman recalled the particular frame, "I just remember directing with my daughter strapped to my chest in a BabyBjorn and the whole crew watching on as Ellen noodled around on guitar."

News
>
Celebrity Gossip
March 31, 2008 09:34:27 GMT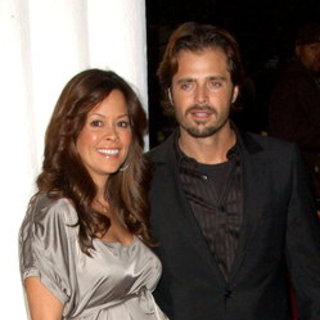 Are having a hard time naming their new baby boy, and her actor fiance have finally decided on a name. Welcomed the infant into their family on March 5, it was not until recently that the pair revealed the name, which is Shaya Charvet.

Broke the baby's name on her , Brooke wrote, "You heard it here first! We have finally settled on a name. We waited our whole lives for our son, and couldn't find the perfect fit." She went on writing, "Poor guy! Now it's official. Shaya Charvet. We played with so many different names, and both loved Shaya the most. It means God's gift in Hebrew. David came up with a middle name, Braven, which I really like. I want to give him part of my name too, so I am thinking about double Bs in the middle like my initials, Braven-Burke."

News
>
Celebrity Gossip
March 31, 2008 09:02:51 GMT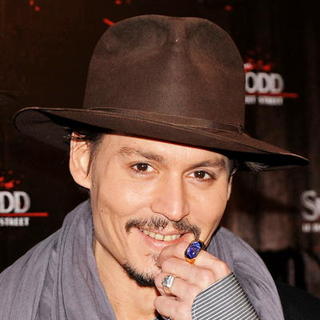 is wanted by Trojan bosses. The movie hunk reportedly has been offered a whopping $10 million to front a new ad campaign for the condom giant.

Depp, who's a father of two and a big advocate of safe sex education, is expected to do a series of TV commercials for Trojan's new Magnum range, the Dailystar reported. It is said in the Web that Trojan bosses believe the actor would considerably boost sales of their Magnum range, and help inspire an anti-AIDS campaign to send free condoms to less economically developed countries.

News
>
Music News
March 31, 2008 08:44:59 GMT
In what came a surprising news, has agreed to direct a music video for because he is a great fan of the English band. The Sun reported that the "24" actor is good friends with the pop band and that they often hang out together, leading to the talks of a collaboration.

The Feeling's frontman Dan Gillespie Sells said, "Kiefer's a huge music lover and we consider him a friend. We make time for each other and whenever he comes to London we meet for a drink." He added, "Dan says he likes us because he gets where we are coming from. He pretty much wants to get involved with it all, which is fine with us."

News
>
Movie News
March 31, 2008 08:35:48 GMT
The horror thriller "25/8" has reportedly brought in four young actors to star in the film. According to Hollywood Reporter, the movie project for Rogue Pictures has tapped the relatively unknown theps, Henry Lee Hopper, Denzel Whitaker, Shareeka Epps and Emily Meade to play four of the haunted teenagers.

Hopper, who is the son of actor , has been signed to play the leading character, Bug. He will be making his acting debut in the feature film project. Though Hopper is relatively a newcomer to the movie industry, the three others, whose characters have yet to be unveiled, have had at least one other movie project under their sleeves. Whitaker has appeared in "The Great Debater" with , Epps has played alongside in "" and Meade will be seen starring in 's upcoming comedy "".

News
>
Music News
March 31, 2008 08:17:41 GMT

has been guaranteed a 12-year constant flow of income after striking a deal with Live Nation that will hold the rights to the band's tours, merchandising and website, U2.com. Michael Cohl, Chairman of Board of Live nation and Live Nation Artists, announced that they will collaborate with the band on a variety of the band's music enterprises globally.

"U2 has created some of the greatest rock music of all time and their career has been uniquely successful," said Cohl. "It has long been our intention to consolidate and extend our relationship with U2, so this is a very exciting deal for us. The band has always been forward thinking and as one of our original and most successful artists, we are delighted to be able to work with them for many years into the future."

News
>
Music News
March 31, 2008 07:37:29 GMT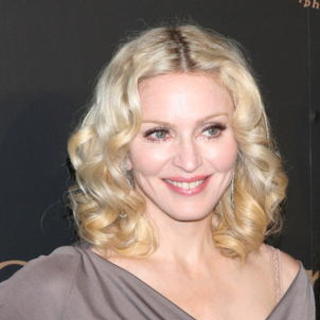 Apart from her talent in music, has to be recognized for her ability in making the most of her fortune. The "Material Girl" singer has licensed at least half of the songs in her upcoming album "", to be used in commercial ads before the songs actually hit the streets. She reportedly, will receive millions from it.

Earlier this month, "4 Minutes to Save the World", the first single from the album has been used in the while another track, "Miles Away" is slated to be of a Japanese drama called "Change". The former is part of her deal with Unilever while the latter is with Japanese TV giant, Fuji. It is now revealed that another major company Vodafone will use her songs to promote their mobile phones.

News
>
Movie News
March 31, 2008 07:21:05 GMT

The depicter of serial slasher Jason Voorhees in the horror remake "" has reportedly been found. According to Bloody-Disgusting, the actor who is credited as Chameleon in "", Derek Mears, has been in final negotiations to star as the killer with the trademark of hockey mask.

If he indeed joins the cast of the New Line Cinema's project, he will become the latest actor to star as the machete murderer. Previously, Voorhees has been brought to the screen by many other actors, including Ari Lehman and . Kirzinger has appeared as Voorhees in "".

News
>
Celebrity Gossip
March 31, 2008 07:15:27 GMT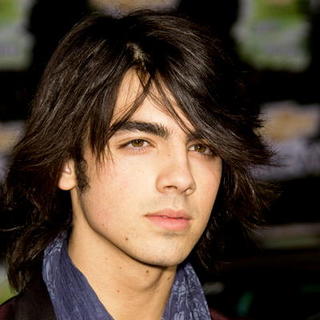 Could it be true that of pop band is dating ? The two companions sparked speculation of a romance after they were snapped holding hands during a shopping spree around Third Street Promenade in Santa Monica, Calif. on Sunday, March 30.

Both Joe and Chelsea were all smiling during the day. They were caught sharing a bag of chips. As for Joe, he was also photographed making a purchase at Urban Outfitters.