News
>
Celebrity Gossip
May 27, 2008 05:04:45 GMT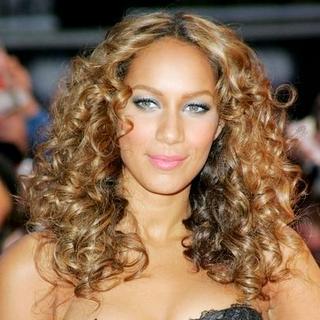 Is she or isn't she? has sparked rumors of an engagement after she's been spotted flashing a ring on her engagement finger. The chart-topping singer was making her way out of London nightclub Crystal with former "X Factor" contestant Ashley McKenzie when she was seen wearing a diamond ring on her finger, only to fuel speculation that she's engaged to marry longtime boyfriend Lou Al-Chamaa.

This isn't the first time that Lewis has been hit with engagement rumor. She previously was reported to have engaged to Lou, an electrician, November last year. She denied the report though, saying "Me and Lou are good friends and I think that's the important thing, that we're friends and that we have a laugh together."

News
>
Movie News
May 27, 2008 04:27:38 GMT
What he needs to do is simple, escorting a woman from Russia to China. But, things get complicated when the woman he is protecting is a host of an organism to produce Messiah. That's the essence of the forthcoming sci-fi movie starring , but one wouldn't find that in the second international teaser trailer of "". Instead, one can see the film's great visual effects.

Though relatively shorter than the first online posted , this one gives out more exciting footages from the movie. One of the cool clips picks up a slow motion scene of a missile flying straight past and Melanie Thierry's characters. Another one delivers a scene in which Thierry's character walking past the flashing rain of bullets. All and all, this French language teaser gives out a better look into the Mathieu Kassovitz's action flick.

News
>
Celebrity Gossip
May 27, 2008 04:15:46 GMT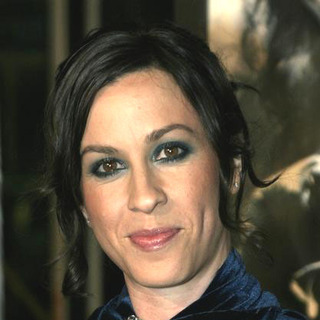 is at it again. The Canadian rocker reportedly has decided to revamp her canceled-tome following a number of personal problems.

Initially worked on the book when she was still dating her then fiance , Alanis was forced to cancel it after they mutually broke their engagement in February 2007. "I put that (book) away for a while," so she told Venice magazine, explaining further "This whole deadline thing didn't quite work and there were lots of changes going on in my life then; not a good time to have a big book deadline."

News
>
Music News
May 27, 2008 04:11:31 GMT
Appreciation for new British sensation keeps on coming, the latest one to acknowledge her musical quality is the Olympics' committee which taps her to perform at the upcoming Beijing Olympics. Leona is being set to sing at the closing ceremony of the annual mega sports event, which will also be the official handover ceremony from Beijing to London as the next host in 2012.

Beside Leona, another England superstar that will also play a part on the ceremony is soccer player . Confirming the two celebrities involvements on the event, a source from the London 2012 Olympics said, "Leona and Beckham have accepted the invitation to sprinkle some stardust on the show."

News
>
Movie News
May 27, 2008 03:26:49 GMT

As if the David O. Russell's comedy movie "" wasn't already filled with drama before, it is now reported that the film's production has been shut down for the third time. Leaving two of its stars, and in an uncertainty and possibly causing the production to be two weeks behind schedule, the grounding down of the production is claimed to be caused by another financial problem faced by the independent movie.

Reportedly, the production has been stalled this time after numerous film crew failed to show up for work at the South Carolina set on Thursday, May 22. It is said that union leaders at the International Alliance of Theatrical + Stage Employees (IATSE) called for a boycott after learning that the below-the-line crews were not being paid. However, it seems that the boycott will be ended soon. An insider claimed that the production is expected to be resumed on Thursday, May 29.

News
>
Music News
May 27, 2008 03:25:39 GMT

Rock band revealed a good news to their die hard fans, confirming that the band will hit the stage again with a new vocalist soon. The news was said by the band's drummer Matt Sorum in a recent interview with Artisan News Service.

Revealing about Velvet's future plan, Matt told the news service, "We're coming out with something in a couple of weeks and I think it's going to surprise everybody. It's exciting." Moreover, the ex- member also hinted about the band's new singer saying, "We're moving forward. We're going to keep going and play rock 'n' roll and get a new guy singing, so we did it before we'll do it again."

News
>
Movie News
May 27, 2008 03:08:00 GMT

Though the 61st Cannes Film Festival has been officially closed on Sunday, May 25, the effect of the special event still exists. Following the screening of Chinese epic battle movie at the film fest, a Cannes promo reel for "" has leaked to the virtual world. The 9-minutes video exposes the great battle sequences of the two-part war film.

Though the video posted below was not in a high definition format, it still manages to show clearly what to expect from the John Woo-directed film. The clips compiled within focuses on the preparation of the grand-scale battle and the epic battle itself. Other than the battle scenes, the Chinese language footages that are accompanied with English subtitle also gives glimpses of the story behind the war.

News
>
Celebrity Gossip
May 27, 2008 03:03:52 GMT
Hip hop artist has some bad news he wants to share with fans. In a on his MySpace page Monday, May 26, he revealed that his newborn son has passed away after being born prematurely just over a week ago.

"I shared with you the announcment of my newborn son Xavier Kingston Joiner on may 15th and also informed you that he was born prematurly," so he began his post. He then went on adding, "well this week was extremly difficult for him because his lungs were not strong enough to handle regular oxygen on his own. Xavier passed away this morning at 3:30am."

News
>
Music News
May 27, 2008 02:44:32 GMT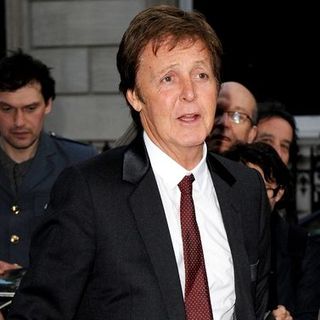 As if being hailed as one of the most legendary and influential musicians in the world is not enough, received another acknowledgment for his music career. After already been knighted by the Queen of England in 1996, Paul received another prestigious honor on Monday, May 26, this time it's from Yale University.

The famous institute awarded the title of honorary Doctor of Music degree to the legendary musician because they believe that the 65-year-old singer has given lots of contribution and influence on waking up a generation and creating new and fresh sound in rock and roll and rhythm and blues. Yale also believe that Paul deserves the title because no one could be compared to him.

News
>
Celebrity Gossip
May 27, 2008 02:39:03 GMT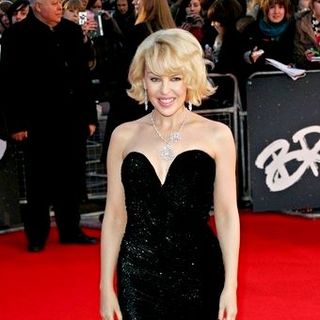 Is turning 40 this coming Wednesday, May 28, wants to mark the special day in style. And when it is said "in style", as for Kylie it means "giving". The Aussie pop star according to news media is planning to celebrate her 40th birthday by splashing out on gifts for her close pals.

Hard at work to make her planned-big-day comes true, Kylie already took break in between her concert tour performances in Europe, hitting a number of shops to choose gifts for guests invited to celebrate her upcoming birthday. She, as a source said to The Sun newspaper Monday, May 19, "has been spending some of her rare rest time on the European tour looking through boutiques and antique stores for gifts to give to her guests."

News
>
Movie News
May 26, 2008 09:41:45 GMT

All they want is a weekend of romantic getaway, but what they get is far from what they have bargained for. In the upcoming suspense thriller "", and portray a couple stuck in a horrifying situation when they stay in a secluded vacation home. Before the Rogue Pictures' film hits the theaters, both of them come out to talk about their forthcoming movie.

In the sit down interview with Movie Web, the two actors depicting Kristen McKay and James Hoyt the couple who are being hunted by three masked strangers speak out about how it feels to work with first-time filmmaker Bryan Bertino. They also discuss their experience shooting in South Carolina.

News
>
Movie News
May 26, 2008 08:58:31 GMT

After featurette exposing the story behind the lonely garbage robot has been posted online, another "" featurette is making its way to the net. The new behind the scene video of Pixar's latest animation is entitled "The Man and the Machine" and through which movie lovers can see how the newest Disney's character came to life.

Presented by director/scribbler Andrew Stanton, the compilation of clips that runs nearly two and a half minutes focuses on the development of the lovable robot from the sketch to the actual animated version. In the video, Stanton explained that he has been thinking of making "Wall-E" since 15 years ago back to the time he was writing "" as well as the difficulties of bringing the animation film to fruition. It also shows the comment from the producers about Stanton's work in the film.

News
>
Celebrity Gossip
May 26, 2008 08:26:03 GMT

Country music artist has been named the Highest-Earning Country Star in a new Forbes magazine study. According to the publication, the singer is raking in an estimated $48 million over the last year, thanks to his major endorsement deal with Ford trucks, involvement in his I Love This Bar & Grill chain of restaurants, and ownership of his record label, Show Dog Nashville.

Country trio comes in second on the list, with $40 million in earnings. The music group's inclusion in the list is because of their Top 10 2007 tour that proved to help them earning such amount of earnings.

News
>
Music News
May 26, 2008 08:15:41 GMT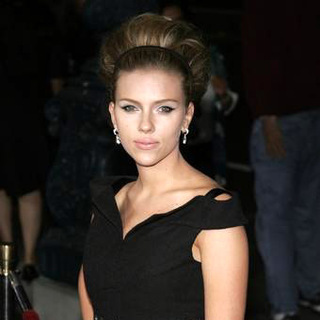 Bad news for fans who wish to check out her singing quality live on stage, as reports claim that she has no plan to do a tour. Scarlett who has recently entered the music scene by releasing a solo album "", reportedly won't take the album's promotion further by ruling out any upcoming gigs for it.

Moreover, a source from Scarlett's label, Warner Music, stated that singing is only a hobby for her and now that she is engaged to a tour would be unlikely to happen. "It's purely a hobby for her. Now that she's engaged as well the opportunities seem to have become even more limited," the source said.

News
>
Celebrity Gossip
May 26, 2008 07:41:07 GMT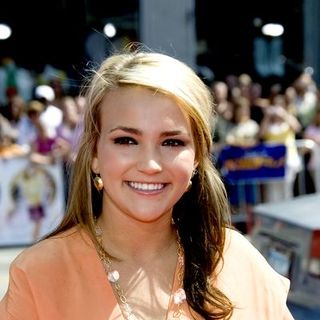 Is reported to have a baby daughter, reportedly has picked up a name for her forthcoming infant. The young-actress singer and her fiance Casey Aldridge are said to have been planning to name their baby Emma Jean.

On the choosing, In Touch Weekly cited an insider as saying the name is on top of the couple's list of baby names. The name is meant as a tribute to Jamie's paternal grandmother.