News
>
Celebrity Gossip
August 09, 2008 02:19:25 GMT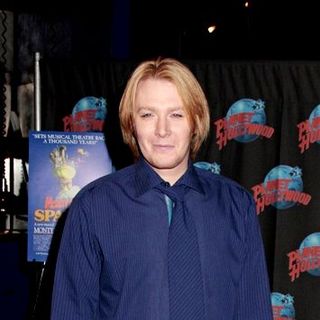 From a former "American Idol" runner-up to a father, that's . The 29-year-old singer becomes a father for the first time as his first child was born Friday, August 8.

Sharing the good news with fans, Aiken wrote a post on his site announcing the birth of a baby boy, who's named Parker Foster Aiken. He, as stated on the post, "was born at a hospital in North Carolina" at 8:08 A.M. Friday. He weighed in at 6 lbs 2 oz and measured 19 inches.

News
>
Movie News
August 09, 2008 02:18:15 GMT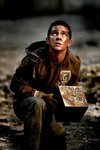 's car crash accident appears to finally take its toll on the production of "". Although director Michael Bay has argued that the injury sustained by the young star would not affect the filming of the "" sequel, it seems that what has happened is the other way around.

TFW2005 reported that the first production unit has been given a one month break with the suggestion that it has resulted from LaBeouf's mangled fingers. Despite the fact that the first unit has been put in hiatus, the second unit will continue filming since the majority of footages shot by this team generally are shots like scenery, close-ups of objects and others that do not require the lead actors on-screen.

News
>
Music News
August 08, 2008 15:32:04 GMT
As the official sponsor of the U.S Olympic Team in Beijing, AT&T brought 16 artists together to record exclusive tracks for the AT&T Team USA Soundtrack in order to inspire and support the athletes. Artists involved in the compilation of exclusive rock, pop, R&B, rap and country music are , Army of Me, , , , , Flipsyde, , , , , , Mere, , and .

Gathering together for the soundtrack, some of the artists shared their feeling on making the tracks and how important was the project for them.

News
>
Movie News
August 08, 2008 09:41:51 GMT

In about a week, "" will be screened in numerous theaters across the country. Hypening up fans' excitement about the 's comedy, DreamWorks Pictures have unleashed a batch of new videos related to the upcoming film. Two out of six new videos, a clip and a behind-the-scene featurette are taken from the movie, while the rest are made in the format of its mockumentary "Rain of Madness".

Telling the story of a group of actors involved in a real war-like situation while filming a Vietnam War movie, "Tropic Thunder" focuses on five completely different actors, pampered action star Tugg Speedman, overweight gross-out comedian Jeff 'Fats' Portnoy, multiple Academy Award-winner Kirk Lazarus, African-American actor Alpa Chino and unknown actor Kevin Sandusky. Dumped by their fed up director in the middle of a jungle, they soon realize that they have to fight for their life when they accidentally cross the territory of a heroine cartel.

News
>
Celebrity Gossip
August 08, 2008 09:36:35 GMT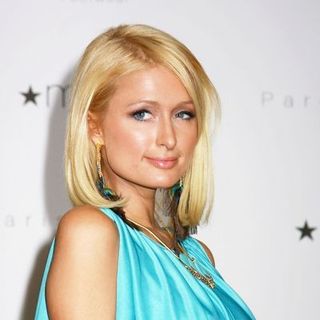 Having a very full plate on her agenda nowadays, apparently can never have enough of more task that she's adding a new project into her pipeline. Hard at work promoting her latest movie, "", she has recently revealed that she's teaming up with comic legend Stan Lee to develop a cartoon superhero character for her for a new undisclosed TV series.

Making an appearance at Stingaree, the Downtown nightclub to promote the flick, the celebrity socialite told San Diego City Beat she's been working on an animated likeness of her with Marvel Comics chairman Lee, who created famed characters such as Spider-Man and the X-Men. Her cartoon character reportedly is set to hit TV screens in the near future.

News
>
Music News
August 08, 2008 09:30:59 GMT
surprisingly reveals that she is in the middle of working on a musical project. She says that the album will carry pop and rock tunes. However, though she plans on creating her own sound, she refuses to go single. Instead, she wants to join a band without her name attached to it. "I'm going to be in a band-no Selena Gomez stuff," she said in an interview. "I'm not going to be a solo artist. I think that I don't want my name attached to it."

Furthermore, she also plans to play instruments on some of the album's tracks. "I basically want to make music that is fun and that parents and kids can jump around to and have a good time to," she said. "I will be singing, and I'm learning drums and playing electric guitar."

News
>
Music News
August 08, 2008 09:28:16 GMT
There is some light shed for 's debut album. An industry insider said that the album will include among others a cover of 's 1982 classic "Do Me, Baby" plus two tracks specially dedicated to her young family, boyfriend Joel Madden and daughter Harlow Winter Kate Madden who was born in January this year.

The song for Joel will be called "Me and You". A source told Life & Style, "She wanted to do something sweet. Right now, Nicole's working on a lullaby for Harlow." The album has been baked since 2005 but there has been no update made for its release date or the details regarding who will produce the songs. However, the insider revealed that as many as seven tracks have been laid down to be the tracks in the not-yet-titled album.

News
>
Movie News
August 08, 2008 09:04:10 GMT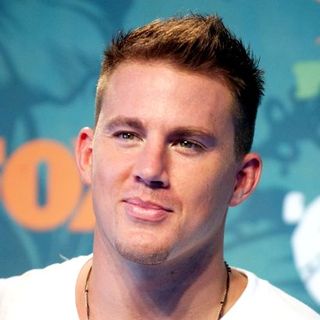 Hollywood hunk is going to throw off his assault rifle and do something that he probably never did before, jumping from one rooftop to another. That happens because the 28-year-old actor has been signed to star in a new yet untitled action film for New Line Cinema, "Parkour".

In the movie, Tatum will be playing an undercover New York cop who goes into the world of Parkour to investigate a sneaky bank robbers' group. He will be working under the direction of first time director Richie Smyth.

News
>
Celebrity Gossip
August 08, 2008 08:27:15 GMT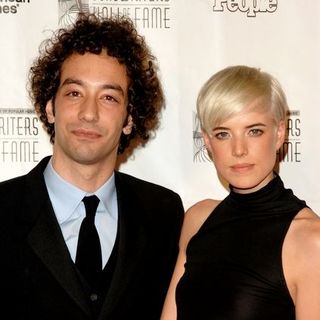 Having been together for merely two months, it is fast that they are reported to have engaged. Albert Hammond, Jr. of the garage rock band is engaged to his model girlfriend , reports said.

A source close to the couple tells US Weekly the musician and catwalk beauty "just got engaged!" Still according to the same source, their engagement took place "within the past few days."

News
>
Movie News
August 08, 2008 08:25:36 GMT

Having had "" helmer Breck Eisner attached, "" is moving ahead with Alex Raymond's comic strip adaptation. In the latest report concerning the action adventure film, it is revealed that Sony Pictures have picked up screenwriters Matt Sazama and Burk Sharpless to pen the script.

The pair of scribblers, who have worked together in writing Universal's "Dracula Year Zero" and Zack Snyder's "Cobalt 60", have been signed in a few months after Sony won the screening rights from Hearst Entertainment. They are expected to bring a new take to the outer space tale that has once been brought to the big screen in 1980 by Mike Hodges.

News
>
Music News
August 08, 2008 08:24:43 GMT

have finally released a statement that they are splitting up after being to have a serious dispute for a long time. Bass/keyboard player Chris Ross and drummer Myles Heskett have decided to leave the band, leaving just singer/guitarist Andrew Stockdale. A statement issued by their label Modular said, "Please understand that in spite of their best efforts over a long period of time, they just could not find a harmonious way to work together."

According to a source, the break-up happens because of musical differences that they have failed to manage. This then results on emerging an apparent clash of egos and differing visions in the band. In an interview, the source said, "Apparently there were some ego problems between Andrew Stockdale, the singer, and the other two guys, as often happens when a band reaches international success."

News
>
Movie News
August 08, 2008 07:50:53 GMT

Despite the fact that "" has dominated the record-breaking story with its continuous success, stoner flick "" has created a history of its own. The David Gordon Green's comedy has landed itself atop of the list of the best-ever Wednesday opening at the domestic box office in August.

Debuted in the theaters on Wednesday, August 6, the and -starring movie has grossed as much as $12.1 million on the particular day only. By that it means that "Express" has overtaken the previous record held by "" set in 2004 with $8.9 million.

News
>
Music News
August 08, 2008 07:20:51 GMT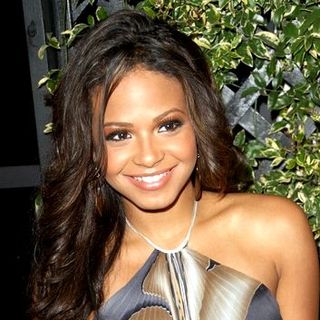 Pop singer and actress has reportedly decided to bring her manager Poli Paul to the court. She has sued Poli for giving her an illegal sample for single "Dip It Low" which is then used in her 2004 album "".

As this case surfaced in the media, Christina has been in court battle with Thomas Turino, Larry Crook and Dan Dickey. These guys have claimed that a portion of "Dip It Low" was illegally taken from their 1983 track "La Sirena".

News
>
Movie News
August 08, 2008 07:01:05 GMT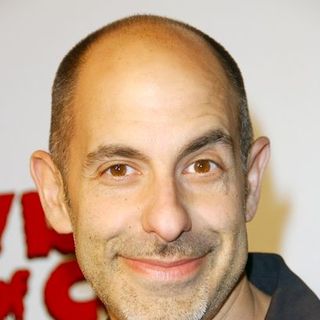 Recently, David Goyer, the man behind "" script, has opened up about his forthcoming projects to MTV. With "" and "" laying on his sleeves, he revealed that he is faced with a hard fact to choose which from the two he will do first.

Suggesting that he may do the "X-Men" spin-off first saying, "That may be next", the considerably sought-after scribbler also confessed that he is working on the new version of "Invisible Man". "I'm in the process of doing ['Invisible Man'] right now, and I'm working with some conceptual artists in tandem with writing the script," he explained. "I'm actually working with one of the artists from 'Batman Begins' and 'The Dark Knight'."

News
>
Music News
August 08, 2008 06:59:23 GMT

The official track listing of 's comeback album "" has been unleashed. From the list, it can be seen that the revived '80s pop group have collaborated with several current musicians such as , , and as well as with a group of their generation, . This at the same time put down rumors that and will be included in the album.

Ne-Yo in particular takes the honor to be the collaborator of the second single, aptly titled . "Ne-Yo is one of the most sought-after songwriters, so we were really pleased he wanted to be on the track as an artist too," said Joey McIntyre. The song has been added to iMeem in late July and will be available on iTunes on August 12. "Single" is preceded by "Summertime" that was released in May.