News
>
Celebrity Gossip
February 01, 2008 02:42:08 GMT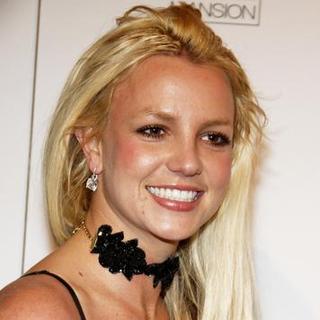 made her second trip to the UCLA Medical Center early Thursday morning, January 31, being taken from her Beverly Hills home by ambulance and escorted by more than a dozen police officers as two helicopters followed overhead.

While reports are swirling that the troubled pop singer was transported to UCLA for mental treatment and evaluation during a 72-hour emergency hold, known as a 5150, a representative for the Spears family declined to comment on the hospitalization, so did the police who simply confirmed that officers were at the Spears house but declined to comment on what went down.

News
>
Music News
February 01, 2008 02:19:33 GMT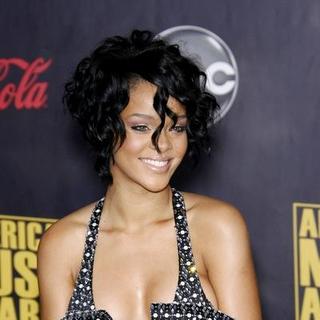 has already begun the work of her fourth set, the follow up to her successful latest effort, ''. According to MTV News, the Barbados singer is in the studio working on the album and rumor has it, the album should have been in stores this November.

The news came in line with the announcement of Rihanna as 's supporting act in his 'Glow in the Dark Tour'. She will be accompanied by and trio N.E.R.D. in supporting West in the tour which dates are not yet determined.

News
>
Movie News
February 01, 2008 02:06:32 GMT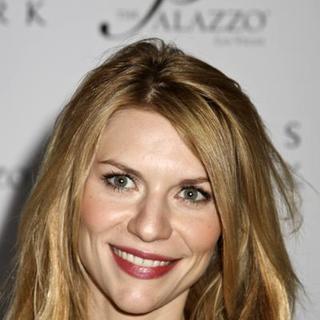 The beautiful falling star in "" has joined the cast of "". Reportedly, the 28-year-old Golden Globe-winning actress will star opposite "High School Musical" hunk playing as his love interest.

Joining her in the cast as well are "" actor , "" co-star Leo Bill and "28 Weeks Later" star . The four new cast members will add to the already-signed key-actors, Efron, and Ben Chaplin.

News
>
Celebrity Gossip
February 01, 2008 02:00:02 GMT

Is an actress and producer, while also is having her own fashion line, is lending her hand to the so-called "art-project." The actress, who's best known for her role as Carrie Bradshaw on the HBO television series "Sex and the City", is about to produce a new TV competition series, which is focused on the art world.

Bringing that idea into life, Sarah is having her production company, Pretty Matches, teaming up with with "Project Runway" creators Dan Cutforth and Jane Lipsitz of Magical Elves to develop a Project Runway-type show for the art world.

News
>
Celebrity Gossip
January 31, 2008 09:47:56 GMT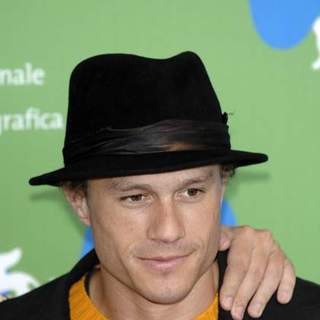 While his former fiancee and his camp are busy refuting the much-talked video which is claimed to have allegedly shown him at a drug binge party at a Hollywood hotel, new details have just emerged on the burial of the late actor .

Word has it that Heath will be put into his eternal rest at his hometown of Perth, Australia, with a burial may take place on Thursday, January 31 or Friday, February 1.

News
>
Music News
January 31, 2008 09:41:55 GMT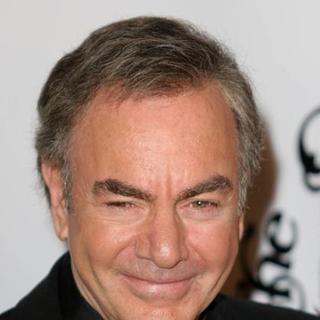 Confirmed headliner for this year's Glastonbury Festival is rock singer . According to Q4music.com, Diamond will take the prestigious Pyramid stage on Sunday, June 29.

The site also revealed that duo will also be there to perform at the festival that takes place at Worthy Farm, Pilton, Somerset, again on June 27 to 29. Unconfirmed act which has been brought up are veteran singer and reggae artist . The latter had listed his tour schedule, including a stop at the British festival.

News
>
Movie News
January 31, 2008 09:39:27 GMT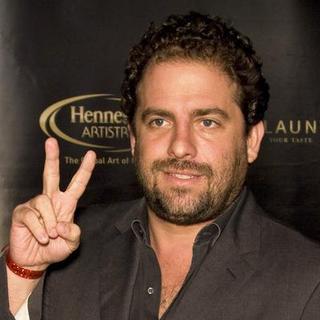 Though earlier it was reported that Breck Eisner and Matt Reeves are the two strong candidates to replace Mark Romanek on "" director's seat, words are spreading that Brett Ratner is the one to nail the vacant position.

The news of the hiring of Ratner is broken by AICN.com. The site stated that the executive producer of television series "Prison Break" has been signed by Universal Pictures to do the horror thriller film.

News
>
Music News
January 31, 2008 09:13:02 GMT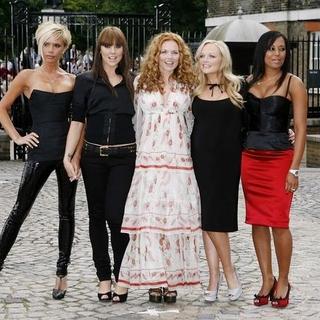 experienced a stage mishap on Wednesday night (January 30) that turned out favorable for them. The audio blew up when they performed in the Boston concert but they kept singing, proving wrong long-time speculations that they lip-sync their songs.

The five-piece were singing 'Spice Up Your Life' as the last piece of that night. There was a confetti show throughout the second half of the song and at one point a confetti opened up with a blow, and the audio was suddenly gone. The girls professionally kept their poise and went on singing until the end of the song.

News
>
Movie News
January 31, 2008 09:12:47 GMT

The helmer of "" Kevin Macdonald is set to direct Universal Pictures' new drama project "". According to Variety, Macdonald has been signed by Universal and Working Title partners Tim Bevan and Eric Fellner to do the work.

Based on the book by David Edmonds and John Eidinow, the film tells the story about Fisher who at the age of 15 years old defeated Boris Spassky in the World Chess Championship in 1972 and became the only American to win that title. The biopic will be produced by Bevan and Fellner, and the filming will be done later this year.

News
>
Movie News
January 31, 2008 08:49:32 GMT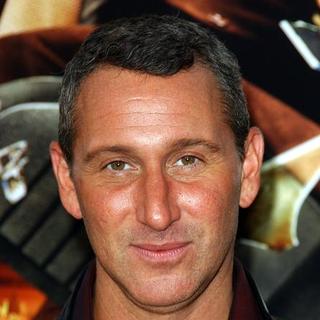 The producer of "Seventeen" Adam Shankman revealed that his directing project "" will start production soon. To Comingsoon.com on the set of "Seventeen", he said he will begin the principal photography of the comedy film in three weeks.

Further, he also let out that the production is going to continue until June. He confessed that the quick turn-around is made to make sure that the film can be released in December stating, "Unbelievably fast, because I'm going till mid-June; it's a long schedule. Then, I have to be out in theaters December 25th. And there's a ton of CG, so I'm excited."

News
>
Celebrity Gossip
January 31, 2008 08:27:38 GMT

No joke, and are mad about cheese. The two music groups that spent most of the 1990s feuding and battling for chart position are now teaming up to create their very own brand of cheese.

Apparently Blur bass player Alex James, who is now a dairy farmer and cheese maker, has invited band mate Damon Albarn to join Noel Gallagher and Liam Gallagher from the band Oasis to come into his Cotswolds cheese factory so they can start working on a special cheese.

News
>
Movie News
January 31, 2008 08:07:27 GMT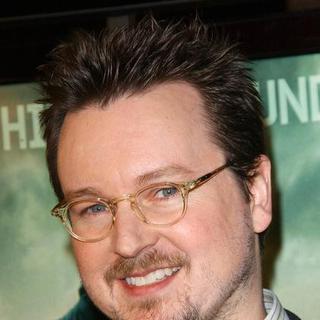 Following the much reported rumors about the making of "" sequel, it was reported that Matt Reeves may be back for the second installment of the successful monster movie. According to Variety, the action sci-fi triller's director is in early talks with Paramount Pictures to helm "Cloverfield 2".

In its reports, Variety noted that though Reeves has signed a deal with GreeneStreet Films to direct "", his next project can be the film's sequel. However, it depends on how quick the studio can finish the discussions with Reeves, producer J.J. Abrams and screenwriter Drew Goddard.

News
>
Celebrity Gossip
January 31, 2008 07:42:58 GMT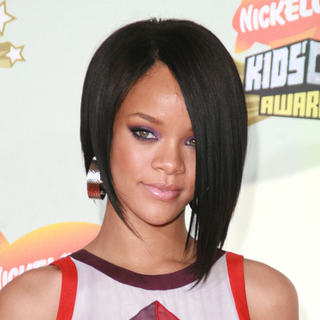 Best known as the largest brand of women's wear, lingerie and beauty products in America, Victoria's Secret sure knows best what sexy is. And appears to be true, the company has just unveiled its 2008 What Is Sexy? list, which among others include R&B singer , who's crowned as the Sexiest Female Musician, and whose smile is claimed as the Sexiest ever.
Here's Victoria's Secret 2008 "What Is Sexy?" list comprised of:
- Sexiest Female Musician
- Sexiest Smile
- Sexiest Actress
- Sexiest Beach Body
- Sexiest Mom
and - Sexiest Newlyweds
- Sexiest Actor
- Sexiest Male Musician
- Sexiest Funnyman
- Sexiest Male Athlete
- Sexiest Dad
- Sexiest Newcomer
and - Sexiest Couple
- Sexiest Style
- Sexiest Lips
- Sexiest Eyes
- Sexiest Legs
"Dirty Sexy Money" - Sexiest Cast
All those list-makers will be honored in a party, set to take place in Scottsdale, Ariz., on Saturday, February 2, which will be hosted by Victoria's Secret supermodel-spokeswomen, including , and among others.
News
>
Music News
January 31, 2008 07:30:14 GMT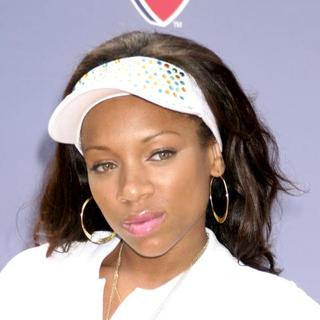 's music video that was shot earlier this month in Miami, Florida has finally arrived. The clip is for the remix of her third single 'Shawty Get Loose', off '' that features and .

The futuristic clip, bears almost resemblance to and 's , was directed by renown director R. Malcolm Jones. It was premiered on BET's Access Granted and will receive another premiere on Yahoo! Music today (January 31).

News
>
Movie News
January 31, 2008 07:25:02 GMT

Promoting the Summit Entertainment's upcoming action film, a new "" webisode is available for viewing. The promo clip features the film's stunt coordinator and fight choreographer Damon Caro, who is also the choreographer of "Fight Club", "", "" and "".

The video footage starts with a fighter punching into the camera followed by appearing of the film's title. The 1:20 minutes clip gives out glimpses of the film's fighting scenes as well as the explanation from Caro about the fighting choreographing. In the video, Caro states that he compiled most of the existing martial arts for keeping the Mixed Marshall Arts or MMA in the movie as authentic as possible.