News
>
Movie News
August 07, 2008 03:11:27 GMT

Robert B. Weide-directed film "" apparently won't only present moviegoers with a typical comedy movie. In the same spirit as "", it will display movie-within-a-movie exposing in an NC-17 Mother Teresa biopic, "Mother Teresa: The Making of a Saint", and the fake movie has just revealed its trailer.

In the made-up film for "How to Lose Friends", Fox can be seen as Sophie Maes, an actress portraying a beautiful young Macedonian woman, Agnes. Upon receiving a message from God, Agnes joins a nunnery but her faith is put to the ultimate test when a handsome young priest tempts her and challenges her faith. While the trailer can be enjoyed below, more details about the meta-movie can be read at .

News
>
Celebrity Gossip
August 07, 2008 02:35:36 GMT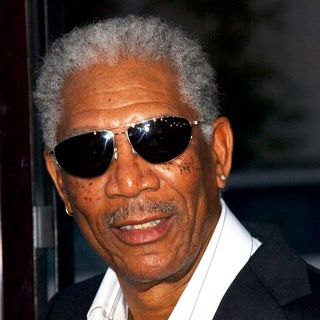 The life drama of continues. Just days after he was involved in a car accident in Mississippi that left him hospitalized, a new report has just surfaced that he and wife Myrna Colley-Lee are divorcing after 24 years of marriage.

One of the actor's business partners says "" star and Myrna, who's a costume designer for theater, have filed for divorce. The friend, identified as Bill Luckett, who co-owns a restaurant and blues club in Clarksdale, Miss. with Freeman, claims the divorce has been in the works even before the accident occurred.

News
>
Music News
August 07, 2008 02:27:03 GMT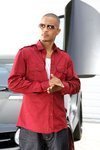 As promised, a new music video from is premiered in support of his latest single "Whatever You Like". The video gets a slot on BET's "Access Granted" yesterday (August 8) and will be personally delivered by the rapper again on the same network today via "New Joint".

The video that was shot in both Los Angeles and Malibu was directed by the famed Dave Meyers who won a Grammy in 2006 for "Best Short Form Music Video" for his work in 's "Lose Control". In the new video, T.I. gives a former diner cashier a huge treat by pampering her with all the money and luxury, a literal meaning to the song's title "Whatever You Like". A twist of story occurs when the girl discovers the truth in the end.

News
>
Movie News
August 07, 2008 02:20:44 GMT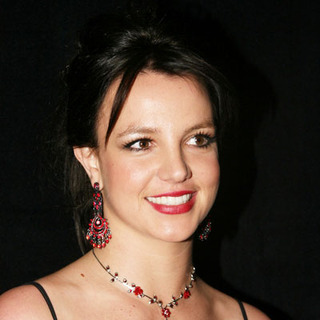 Rumor has it is going to make a comeback to the big screen and it looks like she will return as the lead character in Quentin Tarantino's remake of "Faster, Pussycat! Kill! Kill!". Before the story is blown out of its proportion though, her camp has come out with a denial.

To Access Hollywood, a representative for the "Gimme More" songstress rejected the idea stating, "Though she definitely intends to explore acting roles down the road, right now she's concentrating on recording her next album." Stressing on the slamming down of the speculation, an insider to Tarantino's also offered the same negative note insisting that it is fake by stating, "There is no truth to this."

News
>
Celebrity Gossip
August 07, 2008 02:07:18 GMT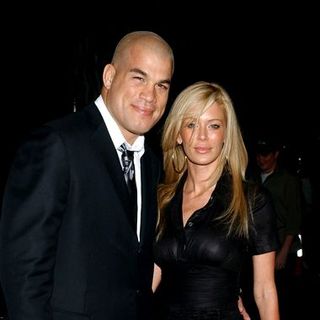 's dream of having child of her own comes true, finally. Her long wait is paid off as it's been reported that she's pregnant with longtime partner 's child. The New York Post's Page Six gossip column is the first to report that matter.

Revealing since longtime that she's willing to have baby with the mixed martial artist, Jenna is said to have "had a bunch of meetings and things planned for Fashion Week, including meetings for her own line, but she's postponed everything." That's because she's carrying, Page Six cited its source as saying.

News
>
Music News
August 06, 2008 09:52:07 GMT

A serious dispute has occurred among 's singer Andrew Stockdale and other two founding members Chris Ross and Myles Heskett, making speculation on their split. Moreover, Andrew is reportedly about to join a new band with two American players.

The band have refused to give any statement relating to the break-up report. Meanwhile, their manager John Watson promises to give statement in the next two weeks. He said, "Unfortunately, I can't make any comment other than to say that as soon as the band has clear future plans they will issue a statement and we hope to be able to do that in the next week or two."

News
>
Movie News
August 06, 2008 09:34:20 GMT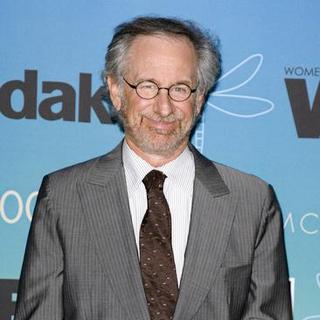 Back in February, reports have been buzzing over the speculation of "" delay due to Steven Spielberg's exit from the project. While for months the news has been left hanging without any further details of confirmation, a recent interview with producer Walter F. Parkes unveils the problem behind the rumor.

Opening up about the matter to Movie Web, Parkes confirmed that the acclaimed director has no longer been attached to the drama movie. "We're working on Chicago 7. We have a wonderful script," said the producer of "". "We haven't quite settled on a director yet, and that's probably the next one down the pipe."

News
>
Movie News
August 06, 2008 09:06:41 GMT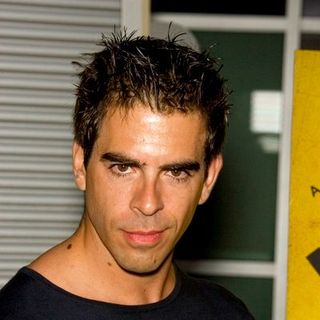 Adding up to the casting rumor of Quentin Tarantino's "", the man behind 2005 horror "", Eli Roth, has been speculated to be one of the action drama's cast ensemble. Like , he is being reported to be in negotiation to star in the World War II film piece.

The 36-year-old is eyeing to play Sgt. Donnie 'The Bear Jew' Donowitz who is one of the Jewish-American soldiers sent to do suicide mission against the Nazi in France. His character has been described as the man who hunts Nazi with his signature baseball bat. This role won't be Roth's first appearing in Tarantino's movie, he has a minor role in "Death Proof" which is a segment of "".

News
>
Music News
August 06, 2008 08:43:52 GMT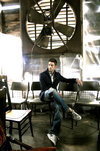 has been hailed as hometown hero in Derry, New Hampshire and now he is on the verge of moving to a bigger league. With a major debut album in hand, to the music industry the 28-year-old has supplied fresh folk sound which successfully gained the attention of legendary musician at the first place. And to Aceshowbiz, the aspiring singer has recalled his journey from nothing to something including the future hopes.

ASB: When did it occur to you that you want to become a musician and performer?

News
>
Music News
August 06, 2008 08:42:40 GMT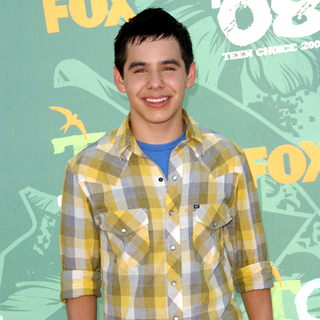 is impressed with singles "7 Things" and "See You Again". He then decides to work on songs for his debut album with recording company Rock Mafia Records that has previously worked on Miley's singles.

His father and manager Jeff Archuleta has recently met the company's producers Antonia Armato and Tim James, both of whom co-wrote and co-produced eight tracks on Miley's latest album "". The two producers have also worked with other Hollywood stars such as , , and .

News
>
Celebrity Gossip
August 06, 2008 08:40:38 GMT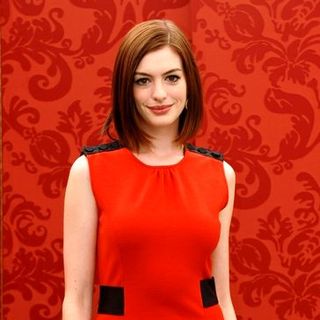 Not all is well in the life of . The notable actress is the latest Hollywood public figure who gets caught in nude pictures scandal. It's just a matter of time for the world to see her raunchy pics online as several webs have claimed that the photos, which were among the items seized by the FBI concerning her ex-boyfriend Raffaello Follieri's arrest, will be leaked onto the Internet soon.

Hathaway has been the subject of non-stop tabloid coverage following her break up with Follieri in June. The real estate developer himself was arrested in the same month for fraud. Ending her romance with him which supposedly is meant as an attempt to clear her reputation as a movie star, she might be facing worse consequences of dating him.

News
>
Movie News
August 06, 2008 08:12:37 GMT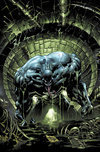 Days earlier, Sony Pictures has been reported to be moving ahead with their plan on developing "" spin-off based on one of the superhero's villain, "Venom (2010)". With that in mind, the character's creator Todd McFarlane shares what he wishes for the feature film project about the thick black-symbiote-supervillain.

Noting that Venom is generally created a monster first with a guy underneath, the comic book artist expressed his hope that the movie will present a creepier-looking villain, instead of a kid-friendly baddie. "You don't want to scare the kids, because the kids love the character," he said. "But I think you could add a little bit of a creep factor. I mean, it never bugged me to watch Frankenstein as a kid, so you could have a little bit of it, as long as you have a good story backing it up."

News
>
Celebrity Gossip
August 06, 2008 07:40:29 GMT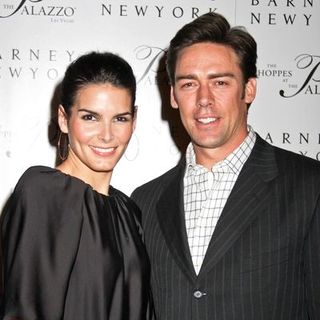 is the next celebrity who gets sperminated. The TV actress reportedly is pregnant with her third child with husband Jason Sehorn.

Gossip blogger Perez Hilton cited Life & Style which is informed by an undisclosed insider who was quoted as saying "They're about four months into the pregnancy." The insider went on revealing that Angie is "thrilled" and "can't wait to flaunt her bump!"

News
>
Movie News
August 06, 2008 07:26:59 GMT

With its anime series generating great responses from fans, it looks like that it is time to give "" a big screen treatment. And, apparently that is what , the actor who voiced the titular character in the series, has in mind about the Takashi Okazaki's manga adaptation.

Revealing the plan on developing the series into a live-action one, the 59-year-old who also serves up to be the series' executive producer confessed that the making of the movie has been thought of. "We have a live-action plan," he gushed. "Hopefully, that script will come together and we'll be able to do that in the next two years or so."

News
>
Music News
August 06, 2008 07:07:21 GMT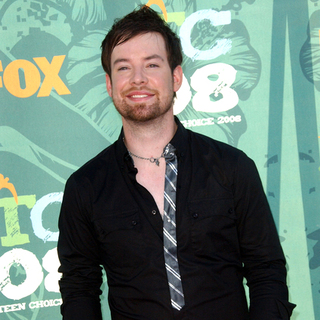 Winner of 2008 American Idol is working on debut album with producer Rob Cavallo, who has teamed up with in the band's 2004 "" album. David said that his taste of music just fits Rob's. Therefore, he thinks that they will be a good team. In a statement, he said, "I think he's a great producer with the kind of sound that I want. And in talking to him, he's just a good guy. Like the song selection I had on the show, Rob just fit."

From 20 singles that are expected to be in the album, David has finished 7 of them. He said that the songs represent his character as a rock singer. David schedules to release the album in mid-November.