News
>
Music News
March 24, 2007 03:24:47 GMT
There has been a talk between producer and English rock band . If nothing goes in the way, Timbaland will be the mastermind in the band's new album.

Timbaland was hired mainly to extract the members' creativity juice and to bring out the fresh sound to the fourth album. The producer itself who had succeeded with artists such as , and is thrilled to get to work. "I will try to get into their heads, to see what they thinking about. I will just try to figure out how they are feeling. And if they are feeling a certain way, I will go by that. It's more about everyday life then it is about music."

News
>
Celebrity Gossip
March 24, 2007 03:17:08 GMT
and on again? The former couple has fueled speculation on their rekindled their romance after they were spotted enjoying each other's company in Los Angeles.

The pair, who broke up in January after nearly four years together, was spotted enjoying each other's company at the Whisky Bar in the Sunset Marquis Hotel on March 9th. Greater than that, they were also seen surfing at a Malibu, California beach later the same weekend.

News
>
Music News
March 24, 2007 02:59:42 GMT
will make a beeline in Bronx, New York. The singer is conducting an album signing on March 28 on Jerome Avenue.

This autograph event is held in support for J Lo's new Spanish album "" that is scheduled to hit the stores by March 27 at 7 a.m.. The first 400 people who grabbed the CD will get a poster and a wristband, the entry pass for the next day's signing.

News
>
Celebrity Gossip
March 24, 2007 02:46:47 GMT
Lily-Rose, the daughter of and his longtime partner , is said to survive a battle with the deadly E.coli virus.

The seven-year-old girl was hospitalized in London earlier this month suffering a mystery illness. It was reported at that time that she had contracted blood poisoning after stepping on a rusty nail. Despite all the persistent rumor, a member of the production crew on Depp's new movie "" claims Lily had the deadly E.coli virus, which caused her kidneys to shut down.

News
>
Music News
March 24, 2007 02:32:45 GMT
After tapping Peter Noone and Lulu for the '60s theme in the March 20th episode, American Idol moves 40 years ahead by employing to coach the 10 finalists in preparation for the March 27th episode.

By penning Gwen, it is pretty clear what genre and theme is adopted that week. The episode will feature the 10 finalists choosing pop songs that they like, be it a modern or further back. In what seems like a tradition, the coach will also perform in the Result Show on March 28. Gwen will sing her latest single "The Sweet Escape" and that means would be there too.

News
>
Celebrity Gossip
March 24, 2007 02:14:52 GMT
While most couples would like to celebrate a new baby's arrival by buying some stuff, not and her husband . The couple, as a way to celebrate the arrival of their son, Liam Aaron McDermott, is planning to get plastic surgery together.

"Tori and Dean are marching in to get Botox injections," an insider told the National Enquirer, adding "She'll also have her lips plumped with Restylane. While Tori usually gets injections every two months, she put them on hold after she got pregnant. But the last time she went in, she took Dean along for some Botox and made a convert out of him."

News
>
Music News
March 24, 2007 02:09:00 GMT
's new album will not be titled "Know Me" as planned. Instead it will employ one of the tracks' title which is "". In consequence, the release date has to be pushed for one week from April 24 to May 1.

The changing of the album's name is considered necessary for the R&B singer. "It makes the most sense," he said in a statement. "It's because of the people that inspire me to make music. Because of the love of the music. Because of the fans. Because of you, that I do what I do."

News
>
Movie News
March 23, 2007 09:55:06 GMT
Scoring a satisfying result with its latest production of "", Castle Rock Entertainment is now preparing for another romantic feature.

The studio has obtained the rights to film "" from screenwriter J. Mills Goodloe in a preemptive bid and will develop it with its own funds. Little is known about the project since its plot details are being kept under wraps, but it is said that the flick will be a contemporary romantic drama set in New York City.

News
>
Music News
March 23, 2007 09:40:00 GMT
One more celebrity said yes to Country Music Marathon & ½ Marathon. After the announcement of ' involvement in the event, American country musician and Arista recording artist decides to add the list of performers.

., Sara Evans and Brandon Kinney already agreed to headline the after-race concert on April 28 at the Nashville Arena. With the addition of Anderson, there will be a total of 3 country moguls to open the concert.

News
>
Movie News
March 23, 2007 09:26:14 GMT
Sets to evoke the spirit of heroism among the movigoers, Warner Bros. Pictures is in progress to develop "". a film feature about Nathan Hale, a captain in the Continental Army during the American Revolutionary War who was widely considered America's first spy.

Based on M. William Phelps' upcoming biography "For the Sake of Liberty: America's First Spy", the picture will likely to follow the last years of Hale's life, especially after he volunteered for an espionage assignment authorized by the States' first intelligence organization. No words yet on who will either star in or direct.

News
>
Music News
March 23, 2007 08:51:29 GMT
Now 24 is back with a string of popular hits. The release date is set for March 27 and be sure to grab a copy in the nearest store.

In its 24th edition, the US series compilation will feature songs by new artists such as , and until the chart-topping musicians such as , , and . There will also be scores from bands like , and .

News
>
Movie News
March 23, 2007 08:49:14 GMT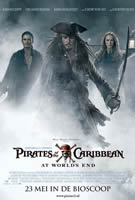 Continues to spoil the fans of "Pirates of the Caribbean" franchise, Walt Disney Pictures has smoothly activated the for its highly anticipated "" following the recent release of its trailer also clip on Yahoo! Movies.

Those who come to the site are able to travel around the streets of Singapore as well as meet the Pirate Lord Sao Feng and get inside Davy Jones' Locker to be reunited with Captain Jack Sparrow. Furthermore, the visitors can also watch the new trailer, view gallery images, and download screensavers, wallpapers, plus the official poster. Meanwhile, online adventures will continue two weeks later to Tortuga Port and Shipwreck Cove.

News
>
Movie News
March 23, 2007 08:12:55 GMT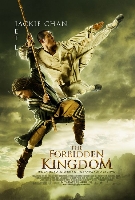 Willing to exhibit more action to moviegoers next, is involved in final negotiations to take starring part in "Jackie Chan/Jet Li Project", also known as "J&J Project", The Hollywood Reporter has revealed.

If everything runs smooth, the "" star will likely be billed as a troubled seventeen-year-old wannabe kung fu warrior who is sent back in time to ancient China on an impossible mission. has already been plotted to play a monk while the Monkey King, who becomes the main target in the mission.

News
>
Music News
March 23, 2007 08:05:31 GMT
Already featured by rollingstone.com as one of 10 artists to watch for in 2007, is making it true. She will begin touring in North America on April 26 with the first stop in San Francisco.

In this small leg of tour, other English musicians such as and will accompany her. This tour is held mainly to support her album "" that sat at #7 in Billboard 200 on March 22.

News
>
Movie News
March 23, 2007 07:34:22 GMT
Opts for more big screen roles after being seen on the small one for some time, particularly that of "Charmed", has given her agreement to portray the tragic B-movie staple Susan Cabot in a biopic of the actress entitled "."

Based on a Premiere magazine article written by John H. Richardson, the project will chronicle Cabot's rise on the B-circuit, in which she was a favorite of director Roger Corman, up to her death at the hands of son Timothy, who bludgeoned her with a weightlifting bar when she was fifty-nine years old.