News
>
Music News
September 22, 2008 08:58:42 GMT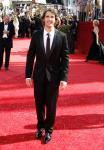 took the stage at this year's grand ceremony of the annual Emmy Awards. He performed a group of theme songs from 30 famous television shows that are played as a single piece of music at Los Angeles' Nokia Theatre on Sunday, September 21.

"Nothing I'm singing I've ever sung before, except for South Park with friends," Josh said before his live performance. "There's a lot of stuff that allows me to just be me, then there's a lot of stuff that allows me to let my multiple personalities to go play for a bit."

News
>
Music News
September 22, 2008 08:22:06 GMT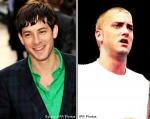 recently reveals that he is keen to enter the music studio with for a new project. "I'm really excited about his comeback. I'd love to work with him. I wouldn't rule out doing a duet with anyone," he states.

Furthermore, Mark also says that right now he has been in the mixing desk collaborating with a band called The Rumble Strips. "I'm working with a band called The Rumble Strips. They're great and I'm doing a bunch of other stuff, including Daniel Merriweather's first album," he adds in a further explanation.

News
>
Celebrity Gossip
September 22, 2008 08:21:56 GMT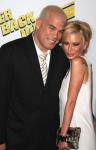 Report on 's pregnancy has been outed since a while ago and new claim has just emerged that she's pregnant with twins. Gossip blogger Perez Hilton confirmed in a post on its site that the retired porn star and her mixed martial artist boyfriend are expecting twins.

Perez Hilton cited a friend of Jenna as saying, she and Tito are "having twins." "Jenna and Tito just found out. They are beyond thrilled!" the friend revealed further. Adding fuel to the twins report, Jenna and Tito reportedly have just purchased a new, much bigger home in the beach near Los Angeles.

News
>
Movie News
September 22, 2008 07:59:35 GMT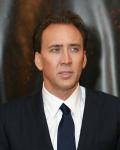 has teamed up again with his "Gone in 60 Seconds" director Dominic Sena to tackle a new project unlike they have done previously. Both of them are up for "", a supernatural-themed thriller that will be produced by Ryan Kavanaugh's Relativity Media and Atlas Entertainment.

Cage in particular will play a knight in the 14th century who guards a girl who is highly-suspected as the witch who causes the Black Plague. His and his companions' objective is to get the girl to a mountain abbey of monks who specialize in exorcising demons.

News
>
Celebrity Gossip
September 22, 2008 07:58:45 GMT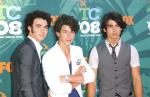 Taking to their MySpace blog yet again Sunday, September 21 to answer more questions coming from their fans, discussed everything from their favorite muffin to being compared to to dating celebrities. In a post on their MySpace blog, the latest of their "Ask Us Anything" project, the brothers answered questions come Nikki and Taylor.

On the possibility of them having another video chat, they admitted to have been "trying to work out details for a live chat right now." They wrote, "We know that there have been a lot of rumors about a live chat. We will let everyone know through MySpace, Facebook, Bebo, YouTube, etc."

News
>
Music News
September 22, 2008 07:45:36 GMT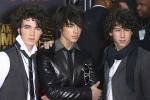 When asked how it feels to be compared to legendary , hot teen band say that they are honored but refuse to compare themselves to the legend. "It is an honor but we definitely do not compare ourselves to the Beatles. They are our idols," they wrote on their .

Elaborating their statement, the trio continue explaining that and friends truly become their inspiration. "We look to them as a source of inspiration but we don't think anyone will have the impact that the Beatles have had on music," they added.

News
>
TV News
September 22, 2008 07:12:30 GMT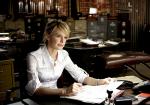 Nearing its new season premiere, "" has provided a sneak peek into its first episode. The CBS film drama will open its sixth season on Sunday, September 28 at 9:00 P.M. with "Glory Days" as the season opener.

The team of investigators revisits an old case by re-opening a 1973 murder tragedy that happened to a football player. The team then discovers that the murder may actually take place earlier than they thought.

News
>
Music News
September 22, 2008 07:08:17 GMT
A music video for 's new single "Fly To Your Heart" has arrived. The song is listed in the soundtrack album of computer-animated film "Tinker Bell", will be released on DVD and Blu-Ray Disc on October 28.

The music video itself revolves around fairy character Tinker Bell. It starts with Tinker Bell sitting on a bench while looking at her friend flying high on the air. The scene is then cut with a capture of Selena singing the song somewhere in a fairy-tale beautiful garden full of blossomed flowers.

News
>
TV News
September 22, 2008 06:20:59 GMT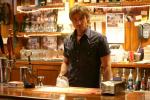 The 1.04 episode of "" will be called "Escape from Dragon House" and a sneak peek to it has been given. It shows Sookie, mere human, braving herself to enter a vampire bar which attendees could drink her blood anytime.

A resident of Bon Temps is murdered in a suspicious circumstances, prompting the arrest of Jason who previously has had a run-in with the law. Knowing that her brother may be in deep trouble, Sookie has to uncover the truth of finding the real killer and that's when she has to seek the truth in a vampire hot spot.

News
>
Celebrity Gossip
September 22, 2008 06:02:38 GMT
Quickly responding to the plane crash that was experienced by and DJ AM on Friday night, September 19, a number of Hollywood celebrities have sent their well wishes to both men who currently are being treated at Doctors' Hospital in Augusta for second- and third-degree burns. Among those who react on the incident are , , , , , and .

Jamie, David, Kathy and Lauren were all enjoying the Entertainment Weekly's pre-Emmy party at the historic Beverly Hills Post Office on Saturday night, September 20 when they were asked about the tragic plane crash. Working together with Travis on his comedic reality show "Blowin' Up," Jamie told E! "I just hope to God-and I pray-that they're okay and they get through it ... My heart goes out to the four victims' family for sure, and I do hope that DJ and Travis do pull through. And they are gonna pull through."

News
>
Music News
September 22, 2008 05:33:01 GMT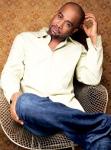 Starting his music career as a lead singer of soft pop/rock band Hootie & the Blowfish, has no doubt trying his hands at making country music tune. "The other guys in the band grew up in Maryland and Chicago, and they were into and rock," he says. "I was the one bringing in the country stuff."

"Don't Think I Don't Think About It" is the first single from his second major studio album, "", which has been available in stores since September 16. The song has climbed to number 3 in Billboard Hot Country Singles chart and reached number 35 in U.S. Billboard Hot 100 chart. Those achievements have made him the first black to crack the country Top 10 since Charley Pride did so with his song "Shouldn't It Be Easier Than This" in early 1988.

News
>
TV News
September 22, 2008 05:14:57 GMT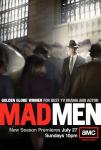 Receiving a total of 16 nominations at the 60th annual Primetime Emmy Awards, "" scooped the top honor at the awards show Sunday, September 21, being handed the Outstanding Drama Series award. The winning marked the first time ever that the AMC's drama won an Emmy.

"Mad Men", created by screenwriter, television producer, and director Matthew Weiner, premiered on July 19, 2007 and completed its first season on October 18 the same year. Its story is set in the early 1960s and follows the lives of the ruthlessly competitive men and women of Madison Avenue advertising, an ego-driven world where key players make an art of the sell. In addition to its first Emmy winning on the star-studded award event, held at the Nokia Theatre, the series already received Golden Globe and Peabody Award just to name a few. The second season of "Mad Men" began on July 27, 2008.

News
>
Movie News
September 22, 2008 04:58:00 GMT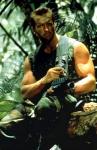 There is a big possibility that "" saga will end until the second installment only, but there could be more on "Predator". Even more interesting, may be on board to reprise his role as Dutch if indeed the movie is re-made from the original 1987 flick.

Producer John Davis talked to , referring Arnold, who has taken hiatus from film industry to concentrate on his politician role, as the Governor. He said, "Well, the Governor has mentioned to me that when he ceases to be Governor, if he doesn't run for the Senate and all of that stuff, he'd like to do a movie or two again. And I don't know, maybe we could restart the Predator franchise."

News
>
Music News
September 22, 2008 04:28:01 GMT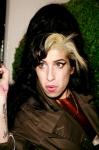 After reportedly lingering on the recording room for six months to work on new materials for her upcoming not-yet-titled album, can only take home two unfinished songs. "If six months produces two half-baked tracks how long will an album take?" a source comments on her troubled recording session.

The rumor has then made her doubted to be able to release another album in the near future. "With all the problems surrounding her personal issues and addictions we are really concerned it will never get finished," some close friends say. "Unless she sorts herself out and gets some focus it might never happen."

News
>
Movie News
September 22, 2008 04:13:52 GMT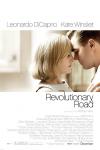 After only a , DreamWorks finally give the full length trailer of "". This would be the first movie that reunites and as a couple after the highly-acclaimed "" in 1997.

Adapted from Richard Yates' 1961 novel of the same name, "Road" resolves around Frank and April Wheeler whose marriage appears to be so perfect. However, beneath that, each of them struggles with the frustration of not being able to be fulfilled in the relationship or their respective careers.