News
>
Music News
March 08, 2008 02:17:18 GMT

, has on Thursday, March 6 posted two pictures from his upcoming music video. The Grammy-winning rapper will release "Homecoming" as the fifth single from his 2007 album "" and he already has a video taped for it which will be released "soon".

Three black and white pictures are posted on West's official blog , two of it show West outdoor and the other one is from who is the featured vocal in the song. "Homecoming" the single has been put on for download sales in U.K. and will be released as a physical single worldwide.

News
>
Movie News
March 08, 2008 02:14:24 GMT
The latest installment of James Bond movie "" reportedly won't see Peru as a filming location anymore. According to Reuters, the producers of the upcoming action movie have announced on Friday, March 7, that they have ditched plans to film in Cusco, a city near the Inca ruins at Peru's top tourist site, Machu Picchu.

Concerning the reasons behind the cancellation, it was said that the producers believe the unpredictable bad weather could jeopardize the whole production as the filming schedule is very packed up. "They decided not to come because of climatic conditions. They couldn't be sure it wouldn't rain and they have very tight time," revealed Margarita Morales, the director of a Peruvian company hired to assist with the shooting, Iguana Productions. "They told me the reasons were strictly because of the weather."

News
>
Celebrity Gossip
March 08, 2008 01:47:06 GMT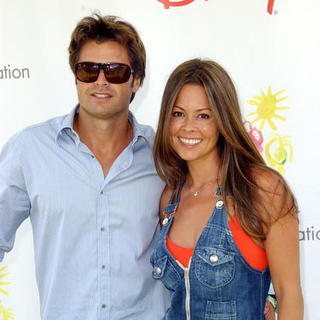 Actress, model, and TV host and her actor fiance, welcomed their second child together at 11:31 A.M. on Wednesday, March 5. The baby, a boy, weighed 6 pounds, 8 ounces and was 20 1/4 inches long.

"Mommy and baby are both doing great and healthy," a representative for Burke has revealed. Charvet adds, "and he's really, really cute!"

News
>
Movie News
March 06, 2008 09:31:56 GMT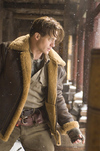 Though the third installment of "The Mummy" franchise "" has yet to hit the theaters, the talks about the film's spin-off have hit the web. According to Herald Sun, Rob Cohen, "The Mummy 3" director is considering to make a spin-off series from the character of Alex O'Connell who is played by Australian actor Luke Ford.

On Wednesday, March 5, the director expressed his hopes stating, "We may spin off into a complete father-son direction with Brendan, but by getting an actor who is in his 20s and not a teenager, we can also put the future on his shoulders." Further, in an interview with the publication, the 26-year-old actor also revealed that the spin-off talk has indeed been done. "There was talk at one point they might do a spin off series with Alex O'Connell depending on the success of this film", said the actor. He then added, "...they're picking me up to be in the franchise, not necessarily taking over it. I'd definitely like to be part of that series if they ask me again."

News
>
Celebrity Gossip
March 06, 2008 09:25:33 GMT

The love relationship of and appears to be short lived. The celebrity couple are reported to have ended their relationship.

The pair's split was first reported by Life & Style. The publication quoted an insider as saying, "Shiri and Zach were a great match. They both come from traditional Jewish backgrounds, but Shiri wanted to start a family and Zach shuddered at the thought of being tied down. He can't imagine getting married before he's 40."

News
>
Music News
March 06, 2008 09:19:45 GMT

Baton Rogue rapper has premiered the music video of his new single "I Miss You" that features . The song is taken as the second single from his recent release "".

The clip is directed by Edwin Decena who had penned 's "Let's Get This Paper", 's "Never" and ' "Shawty". It was shot in Brooklyn, New York, featuring Webbie as a rich but very busy star who doesn't get to meet his girlfriend often.

News
>
Movie News
March 06, 2008 08:37:38 GMT

The U.S. queen of talk show is going to bring "The Color Purple" back to the big screen. According to MTV Movies Blog, the successful host who was nominated for an Academy Award for her role in the original film is developing a movie adaptation of the "The Color Purple" musical, "Untitled The Color Purple Project".

The news was broken out by , the star of the film's Broadway version. To MTV, the former "American Idol" winner said, "That's going to happen and I'm going to do it." She then added, "Working with someone like Miss Oprah who's so talented and amazing - It's a blessing." On reprising her role, Barrino commented, "They're going to work with me. They don't have to [but] that's a favor."

News
>
Celebrity Gossip
March 06, 2008 08:31:14 GMT
is turning her love for fashion into a reality fashion TV series. The mother of three, who's arguably considered by many people as a fashion icon, has reportedly been in talks with U.S. TV network Fox to front her own reality fashion TV series to be titled "Fashion Nightmares."

The show will take on a similar format as British show Gordon Ramsay's "Kitchen Nightmares", in which the Scottish chef revitalizes flagging restaurants, which has been a massive hit among American viewers. In case of "Fashion Nightmares," the series will see the Spice Girl travels around America, finding poorly styled people and giving them a fashion make-over.

News
>
Celebrity Gossip
March 06, 2008 08:00:51 GMT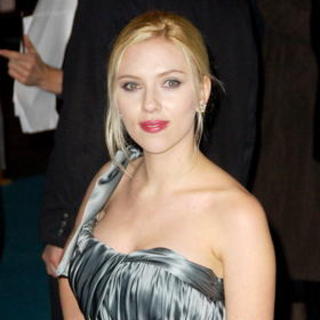 Has been dating since May last year, is said to have been moving in with the actor. The movie star reportedly has transferred her belongings to Ryan's Los Angeles home, despite her mother's disapproval.

A source said, "Scarlett feels she is ready to move in with Ryan and thinks he is the perfect man for her." Though so, her mother "thinks she is too young to settle down and is worried she is rushing into things."

News
>
Movie News
March 06, 2008 07:46:58 GMT

The "Heroes" beauty has been signed to headline the latest Screen Gems' thriller alongside R 'n' B superstar in "". According to Variety, the co-star of in "Final Destination" has been cast to play a temporary office worker that stalks the manager in her office.

Though has reportedly been signed, the 32-year-old actress is still said to be working out scheduling deal with Screen Gems topper Clint Culpepper. Joining Larter in the movie are Knowles who has been set to play the wife of the manager and "" actor who nabbed the manager role. Additionally, the former lead singer will also take the part of co-producer along with her father Mathew Knowles for the film directed by Steve Shill.

News
>
Celebrity Gossip
March 06, 2008 07:33:32 GMT

Hot on the heels of her public statement that she's back on track and ready to focus on work, there comes a new report that is to replace one-time party pal as the host for the Scandinavian Style Mansion gala in Los Angeles next week. Representatives for the star have confirmed that matter.

Britney was supposed to host the Scandinavian Style Mansion bash, slated to be held at a private residence in Beverly Hills. She, however, lost the gig after being dropped following her mental treatment at the UCLA Medical Center back in January 2008.

News
>
Celebrity Gossip
March 06, 2008 06:56:38 GMT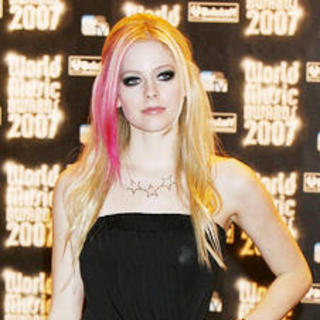 While the ticket sales of her tour were a flop, can still count on another yet promising project. The Canadian rock star is teaming up with Kohl's to launch a new line of juniors fashions to be sold only by the department store chain.

Kohl's Corp. announced the partnership Wednesday, March 5. The new cross-category collection, dubbed Abbey Dawn, blends authentic rock with a feminine edge and will include apparel and accessories.

News
>
Movie News
March 06, 2008 06:42:11 GMT

The helmer of the acclaimed drama comedy "" Jason Reitman is said to be handling a new comedy project and this time, he will be working together with comic genius . According to Hollywood Reporter, the 30-year-old filmmaker has come aboard "" as the co-producer, while Carrey will topline the Fox Atomic's movie.

In the producer seat, Reitman will be assisted by his Hard C partner Dan Dubiecki as well as Escape Artists' Todd Black and Jason Blumenthal. Further, it was reported that the "" director is also attached to be director of the film that resolves around a self-indulgent French nihilist who is delegated to bring back a stolen Mona Lisa, while he is in the process of cherishing his native country once again.

News
>
Celebrity Gossip
March 06, 2008 06:29:01 GMT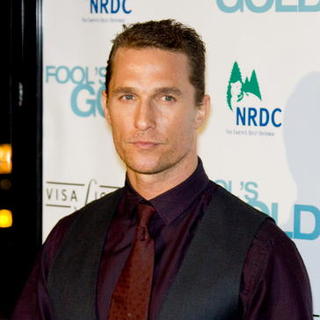 The latest celeb to get busy with launching their own line of designer clothing is none other than . The hunk, who arguably is known for his love for the beach, is gearing up to launch his own line of swimwear and other beach accouterments.

McConaughey, who recently strips down for the new Dolce & Gabbana fragrance ad, is adding a surf-inspired line to his j.k. livin T-shirt line. The clothing line, according McConaughey's representative, will include swimsuits, T-shirts, Frisbees and "everything and anything you need for the beach."

News
>
Movie News
March 06, 2008 06:06:37 GMT

As the first trailer of "" focuses on Joker, it is reported that the new trailer version of the much awaited superhero flick will give out glimpses of Harvey "Two Face" Dent. According to Slash Film, the alleged of the new trailer sent to the site from their longtime reader Robby B has let out the possibility.

In his e-mail, Robby wrote down that though many shots shown in the new trailer are pretty much the same to the previous trailer, there are additional scenes inserted. In this new trailer, it can be heard Two Face saying, "It's an honor to finally meet you." Following that, Two is seen sharing the screen with Bruce Wayne in which he told Batman that Rachel has told him "everything about" the superhero.