News
>
Music News
September 18, 2007 04:54:04 GMT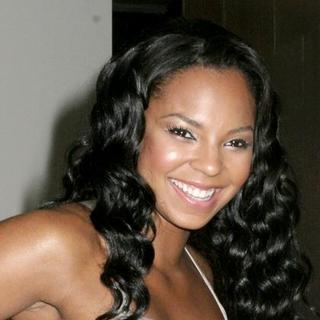 The official first single from 's upcoming album '' is confirmed to be 'Hey Baby (After the Club)' instead of the previously rumored 'Switch'. The singer announced on The Sauce that the single has been mastered and will be sent to Universal.

Meanwhile, the song has found its way online. It is an uptempo song which is the result of Ashanti's collaboration with Mario Winan. Reports said that the single will be released on December 4, the same month her album will be dropped.

News
>
Movie News
September 18, 2007 04:35:38 GMT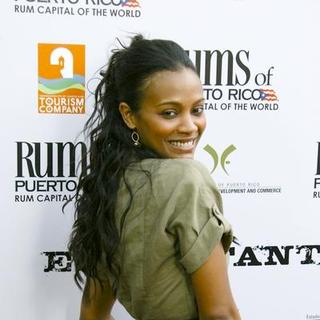 It appears that the last month's scoop from TrekMovie.com indeed rings true. News by The Hollywood Reporter has just stated is now in final negotiations to board highly-anticipated flick "" as Lt. Uhura, the chief communications officer on the USS Enterprise.

If deals are inked, the actress will officially join the likes of , , and , who have all been confirmed for the project with Yelchin playing the young Pavel Chekov while Quinto and Nimoy becoming the young and older version of Spock, the Enterprise's Science and First Officer, respectively.

News
>
Celebrity Gossip
September 18, 2007 04:29:10 GMT

looks stunning in the water dress she's wearing for the new ad campaign of her own line of sandals.

The Brazilian supermodel is teaming up with shoes company Grendene, creating the so-called Ipanema Gisele Bundchen.

News
>
Music News
September 18, 2007 04:23:01 GMT

has lifted 'Happy Ending', a slow track from his debut album '', as the sixth single. A music video for the song has just been completed, employing a full animation concept.

In the video Mika is seen sleeping in his colorful bedroom but was forced to wake up by a balloon that eventually took him up in the sky. For the next few minutes Mika is floating in the space accompanied by numerous balloons and 'humorous' hands.

News
>
Celebrity Gossip
September 18, 2007 03:45:46 GMT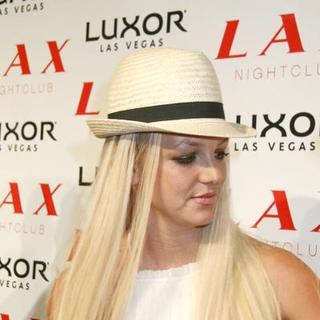 Poor . Things obviously get worse for her these days. She starts losing everything in her life; husband, career, and just now she's losing her manager. The trainwreck has been dropped as a client by management company The Firm, it has been reported.

The Firm co-head Jeff Kwatinetz, who signed Britney in August to assist her in re-establishing her troubled singing career, issued a statement Monday September 17th confirmed, "It saddens us to confirm media reports that we have terminated our professional relationship with Britney Spears. We have represented Britney for the past month. We believe Britney is enormously talented, and has made a terrific record. But current circumstances have prevented us from properly doing our job. We wish Britney the best."

News
>
Movie News
September 18, 2007 03:24:19 GMT
Walt Disney Pictures has finally brought up what fantasy fans have probably been waiting for these past months. Yes, it's none other than the first official poster for "", the studio's next installment of Narnia film franchise.

Presenting a tagline of "A New Age Has Begun", the poster, as seen on the left, features the titular character himself, played by English actor , with Aslan the Lion in the background.

News
>
Celebrity Gossip
September 18, 2007 03:03:53 GMT
There it is, after days of chatter and speculation finally speaks up. The rap mogul breaks his silence over the ban of his "Unforgivable" fragrance video ads from American airwaves by advertising executives who labeled it as inappropriate to be aired on TV.

Much apart from advertising executives' request, Diddy has refused to edit the 30- and 60-second spots of the "Unforgivable Woman" commercial and is instead having an extended three-minute version of the commercial on his .

News
>
Celebrity Gossip
September 18, 2007 02:12:24 GMT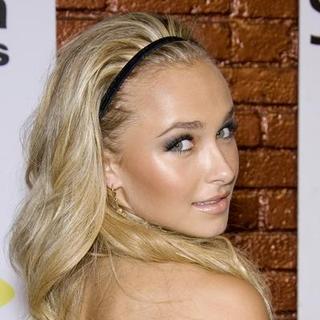 Just last week is a hot newly single on the market following her much reported break up with reality TV star boyfriend Stephen Colletti. But as of Sunday night September 16th, she's single no more. The young beauty was spotted walking arm-in-arm with "Heroes" co-star .

TMZ cameras caught the twosome walking arm-in-arm outside of HBO Emmy after-party on Sunday night. And when being asked on that matter, Hayden uttered her classic defense, saying "I'm holding onto him because I'm about to fall over in these heels!"

News
>
Movie News
September 17, 2007 09:39:52 GMT
New Line Cinema is giving a new task to Appleton-born filmmaker Terry Zwigoff. Yes, the man is about to perform his helming duties on "", the studio's comedy spoof it sets up alongside BenderSpink, Variety has reported.

Apart from directing the flick, Zwigoff is also working on a rewrite on the script, originally penned by John Francis Daley and Jonathan M. Goldstein, with Daniel Clowes, his co-writer in "Ghost World" and "." For their effort in the former one, the duo received a nomination in best adapted screenplay slot at the 2002 Academy Awards.

News
>
Movie News
September 17, 2007 09:05:00 GMT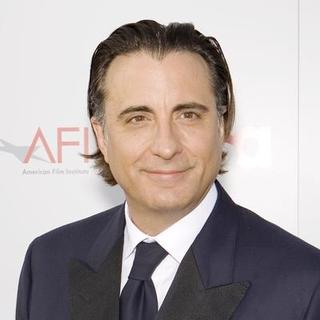 Accused for mimicking a Californian man 's life in 2005's "", which he starred, directed, and produced, has been subjected to a legal suit filed at Los Angeles Superior Court by Carole Lee Shulman.

According to TMZ.com, the actor was claimed by Shulman to steal the identity of her husband Eddie "Shu" Shulman for the movie, which centers on a Cuban nightclub owner fleeing the country's oppressive regime for New York. The man was reported to be a saxophone player who got exiled from Cuba for freedom of expression after Fidel Castro took over in 1958.

News
>
Celebrity Gossip
September 17, 2007 08:53:26 GMT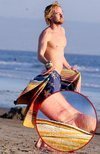 is out and about in LA. The actor was photographed this week enjoying the summer breeze at Venice Beach in LA with his brother Andrew Wilson, and coincidentally exposed the suicide bid scars on his left wrist.

As apparent from the picture, Owen looked much better than before. He looked relaxed. And that's good for him.

News
>
Movie News
September 17, 2007 08:37:01 GMT
Appealing to men for its violent, R-rated content and also to women for its leading star Jodie Foster, vigilante movie "" easily transcended gender to fare high in ticket sales and secure the top spot of weekend box office ended Sunday, September 16, 2007.

Scooped $13.5 million in its first three day-run, the Warner Bros. Pictures revenge tale outdistanced last week's champ "" as the Western flick took lower tally of $8.93 million during its second run in the competition. Another new release "" came up as the second runner-up, scoring slightly lesser at $8.76 million.

News
>
Celebrity Gossip
September 17, 2007 08:15:49 GMT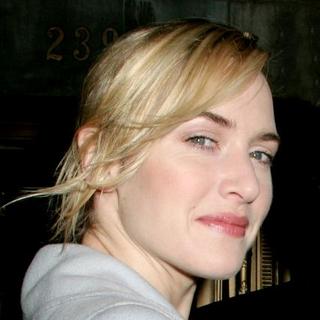 No joke, is auctioning off her butt.

The British actress has sketched a portrait of her curvy butt as a way to support the upcoming Paint4Poverty charity auction. Being organized by Prime Arts in Partnership in association with Robin Hood Ministries, the event is aimed to help relieve extreme poverty across the world with all the money raised will go to various relief projects in Romania, Tanzania, India, and Nepal.

News
>
Movie News
September 17, 2007 07:47:11 GMT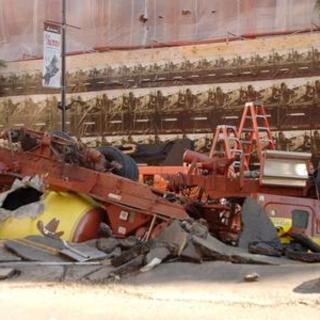 Big mess happened on the set of Peter Berg's "" as crew continued filming at Hollywood Boulevard on Thursday, September 13, 2007, but fear not, folks, it was just for the purpose of the flick only.

Pictures taken from the site that day displayed few large damages made on a street, presumably intended for action scenes in the movie. Two cars, a Ford Taurus and Daewoo, collided with a truck crashing upside down on the road, cracking the asphalt.

News
>
Movie News
September 17, 2007 07:14:05 GMT

Rumor mill is now grinding on a new topic about "": the release date of the first trailer for the highly-anticipated adventure flick.

An inside source to Ain't It Cool News has brought in a tidbit saying fans can expect it to arrive in front of "" when the motion-capture picture hits theaters this November on date 16. Recalling executive producer George Lucas' previous hint of the trailer to come around Thanksgiving, the day seems to be a fitting time for it to finally greet the moviegoers.