News
>
Music News
July 17, 2007 07:40:21 GMT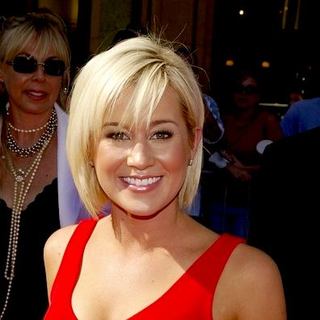 After premiering her song "I Wonder" in The View, will have it performed on ABC's Good Morning show. The second single from the country singer's debut album will be the opening of a two-hour special that is aired July 23.

To be played after Kellie's performance is "CMA Music Festival: Country's Night to Rock", a four-day event that was held back on June 7-10. Within the tape, there will be Kellie's performance on first single "Red High Heels" and also by others such as , , , , and .

News
>
Celebrity Gossip
July 17, 2007 07:17:03 GMT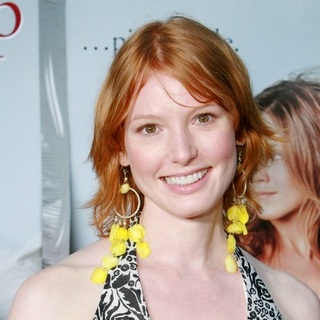 Guess what? is added to the cast of the drama series "Law & Order: Criminal Intent" which is moving from NBC to USA Network in the fall.

NBC Universal's cable stable announced her tapping Monday July 16th at the Television Critics Assn.'s final cable session, confirmed further that the American film, stage and television actress will be a temporary replacement for Julianne Nicholson, who is on maternity leave, playing the role of police detective Nola Falacci, who will be partnered with detective Mike Logan, played by .

News
>
Music News
July 17, 2007 07:12:00 GMT
Country singer is pulling "Heaven, Heartache And The Power Of Love" as the first single from her new album. The song, that becomes her first in two years, has been released to country radio outlets on Monday (July 16).

Although some radios have already the pleasure of playing the song, the official airplay release is only set on July 30. "Heaven, Heartache And The Power Of Love" is part of Trisha's new not-yet-titled album that is produced by Garth Fundis.

News
>
Movie News
July 17, 2007 06:33:45 GMT

Finally landing his studio debut, John Carney, the director of the Sundance prize-winning film "", has signed on to helm comedy flick "" which Fox 2000 is currently setting up at its pit.

An adaptation of the Tish Cohen novel, project focuses on the son of a deceased rock legend who runs out of money after living off his father's royalties for years. Forced to sell the townhouse the musician left him, the imminent sale, however, leads the man to come to terms with himself and his role as a father to a teenage son.

News
>
Celebrity Gossip
July 17, 2007 06:33:08 GMT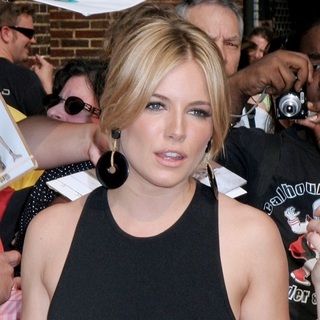 is back on the market. The much publicized actress is single again after her boyfriend Jamie Burke dumped her following her partying with after the Concert for Diana earlier this month.

Burke, a musician who has been dating Miller for eight months, was said to feel furious after learning the beauty had partied with the rap mogul. Besides, it seems that their long-distance relationship had taken its toll.

News
>
Celebrity Gossip
July 17, 2007 06:32:35 GMT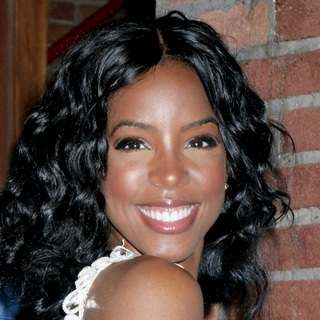 has collapsed on stage while performing under extreme heat on Sunday (July 15). The ex- was holding a show in Lagos, Nigeria for West African Nation's ThisDay Music Festival when she fainted.

Kelly was quickly rushed to hospital whereupon she was diagnosed with dehydration. She has since been discharged from the hospital and her publicist Yvette Noel-Schure said that she is already in "good condition".

News
>
Music News
July 17, 2007 06:06:29 GMT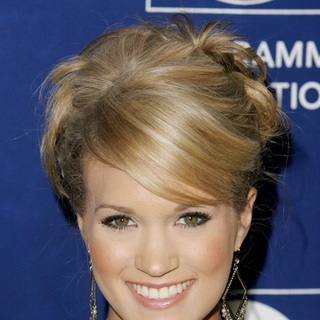 Still on the heels of her 2005 album that reaches mega success, is announcing the release date of her new album. The following of single-strong "" will arrive October 23 according to her label.

The CD which is yet-untitled holds the production of Mark Bright who was also responsible for seven tracks in "Some Hearts". The recording is reportedly underway.

News
>
Celebrity Gossip
July 17, 2007 05:52:58 GMT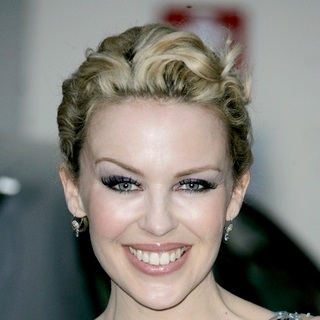 and have fueled reunion speculation after they were spotted dining in the French actor's native Paris.

The pair, who split in February amid rumors Martinez had cheated on the Australian songstress with actress and Israeli model Sarai Givati, was seen meeting up in Paris while she's having a routine medical check-up and he is relaxing in his home city.

News
>
Music News
July 17, 2007 05:00:48 GMT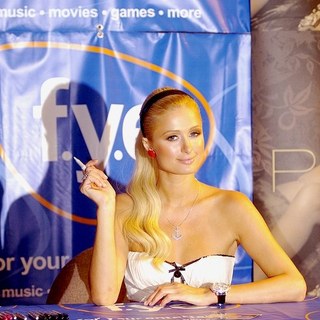 apparently slams the brand that she is a one time singer. The hotel heiress that has just been released from prison last month, is itching on heading back to the studio with her first album producer Scott Storch.

"I'm already working on my new record," Paris said. "I've been in meetings with Scott (Storch) and we've been working on it. I've been working on it with Scott for a few weeks."

News
>
Celebrity Gossip
July 17, 2007 04:58:00 GMT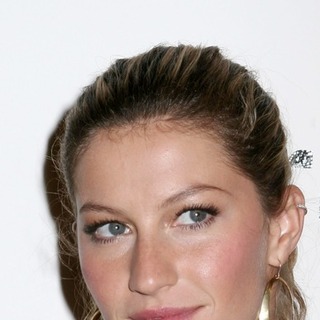 A supermodel, already acclaimed as the most famous and the highest-paid one in the world, is trying her hand at acting. Not in big screen movie as she did in "" (2004), the beauty is about to star in the upcoming music video for 's next song.

Gisele, who's claimed to be picky about the jobs she does, reportedly agreed to do the job after becoming friend with the music group's frontman, , upon meeting him when she helped promote his charity RED campaign by appearing in the adverts for free.

News
>
Movie News
July 17, 2007 04:41:15 GMT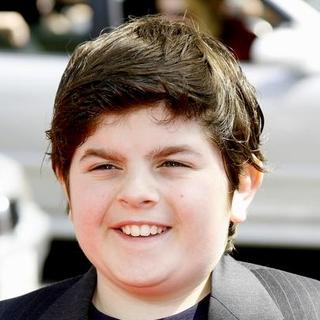 Already composed an impressive film resume for an actor of his age, teen star Josh Flitter is now adding one more credit into the list as he has just been selected to topline Morgan Creek Productions' follow-up to the 1995 "Ace Ventura: When Nature Calls."

Pic thereby will see Flitter play the son of Ace Ventura who decides to follow in his father's footsteps by becoming a pet detective for the 7th-grade set and tracking a stolen baby panda after his mother is wrongly arrested for the crime.

News
>
Music News
July 17, 2007 04:33:03 GMT

If started "" with pop/rock driven "Guitar", he was a complete brilliant to include long-time partner Wendy and Lisa for "The One U Wanna C". The song that is still yet to be determined to be a single is a reminder of how his fans survived the 80s.

"The One U Wanna C" is one of the pre-release tracks from "Planet Earth" that suggests that the record may be more than just a pop CD. It pretty much sports the easy melody Prince used to deliver "Purple Rain" and "Raspberry Beret". Other song that leaked to the Internet titled "Future Baby Mama" also leans on slow R&B.

News
>
Celebrity Gossip
July 17, 2007 04:21:26 GMT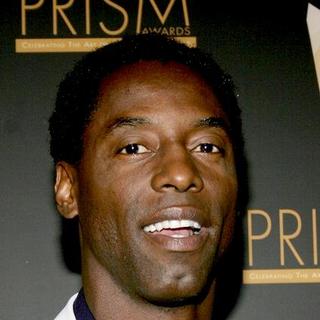 can now all smile that NBC confirmed Monday July 16th his being recruited to guest star in its upcoming science fiction television drama "Bionic Woman," a 21st-century remake of the 1970s series of the same title, for the 2008-2009 season.

"Isaiah Washington is a very talented and versatile actor and I've always admired his work," Ben Silverman, the new co-chairman of NBC Entertainment and Universal Media Studios said on the actor, who admitted to feel "humbled by the opportunity". "What I always wanted to put at the forefront is my creativity, that thing I want to do, which is act," Washington commented on his partnership with NBC.

News
>
Movie News
July 17, 2007 04:17:53 GMT

Finding each other boarding the same project again after the upcoming "", screenwriters Josh Stolberg and Robert Florsheim are teaming up once more to pen for Paramount Pictures' comedy "", Variety has reported.

Based on Liza Lutz's book of the same name, pic centers on a single private investigator who has to juggle the demands of running her family's business and the needs of her extended family as well as her dating life. Names to star and direct still remain a mystery, but it is confirmed that Laura Ziskin will serve as the film's producer.

News
>
Celebrity Gossip
July 17, 2007 03:44:48 GMT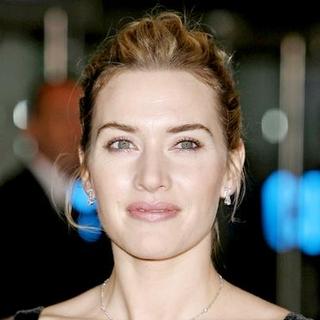 L'Oreal is racist, at least that's according to the court, and thus the race discrimination groups in 's home town want the actress to distance herself from the company. She's being urged to stand down as spokesmodel for the cosmetics giant.

L'Oreal, the world's largest cosmetics and beauty company, was found guilty of racism in a French court and was ordered to pay a EU30,000 fine for recruitment practices that excluded non-white women from promoting its Garnier shampoo "Frutis Style".