News
>
Music News
September 22, 2007 06:08:59 GMT

Seven years taking charge behind the panel, finally is grabbing the mic again to record his new album, ''. The record that would be the producer's third, will be released sometime in mid 2008.

Dr. Dre initially wanted to release the materials in 2004 but dissatisfaction has led to the album being delayed. It was even reported that the beats were eventually sold to rapper . The reason behind this is apparently the attempt to make a perfect piece, worthy to be called his final.

News
>
Music News
September 22, 2007 04:59:57 GMT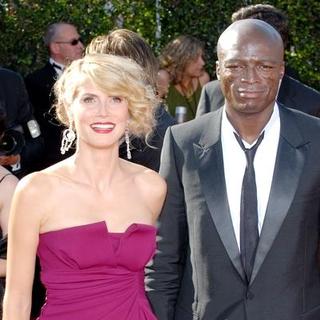 Apparently the tracklisting of 's new album '' that was contains a duet with his wife . 'Wedding Day', the fifth track in the CD that is due November 13 is inspired by the couple's love ride.

Previously only a rumor, the duet was confirmed to People by a rep of Seal that "Heidi does sing on one song on Seal's new album System." The song 'Wedding Day' was written by Seal in the morning he wed his supermodel wife in Mexico back in May 2005.

News
>
Celebrity Gossip
September 22, 2007 04:51:19 GMT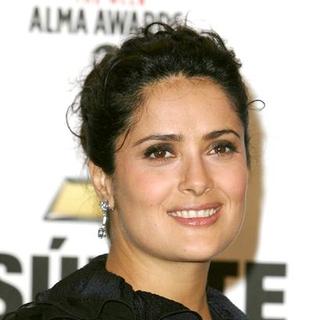 is now a mother. The actress has given birth to a baby girl Friday September 21st.

The newlyborn is named Valentina Paloma Pinault. "Mother and child are doing well," Hayek's publicist Cari Ross said in a statement. No other details being released though.

News
>
Movie News
September 22, 2007 04:50:54 GMT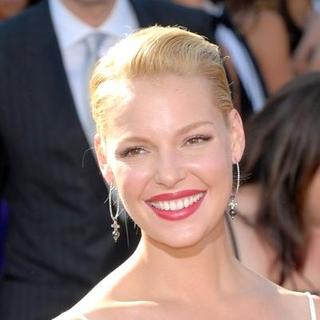 Seems to find no difficulties in flourishing her producing career, is posing to spark another big screen feature for her new production company alongside her mother and producing partner Nancy Heigl, Variety has revealed.

Titled "", the project is an adaptation of Jacqueline Sheehan's bestselling dramatic novel of the same name published by HarperCollins imprint Avon A. Story concerns a widowed psychologist who moves to a remote Maine island and works in an animal hospital after her husband dies. No word yet whether the actress will also star in.

News
>
Music News
September 22, 2007 04:34:33 GMT

's has finally revealed the details of the diva's new album that was mere reports in the past few months. The album will be titled simply '' and dropped in stores on November 26.

Kylie recorded the album in London, Stockholm and Ibiza and has resulted 13 tracks including previously announced first single '2Hearts' which will be released digitally on November 5 and physically on November 12. The Sun recently reviewed the single a "surefire No.1".

News
>
Celebrity Gossip
September 22, 2007 04:34:23 GMT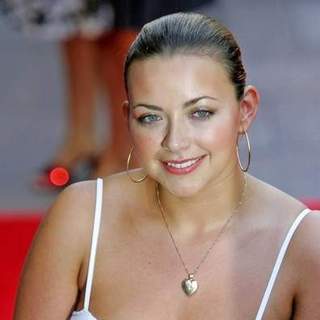 Congratulation to and her longtime boyfriend Gavin Henson for they are now a proud parents of a baby girl.

The happy pair welcomed the arrival of their first child together, a baby daughter, Thursday evening September 20th at their UK home. The baby's name has yet to be released, but according to dailyrecord.co.uk, the baby was born at 10.30 pm and weighing just over 6lb.

News
>
Movie News
September 22, 2007 04:12:07 GMT

What a quick move made by 20th Century Fox for the promotion of its upcoming "." Just unleashed the new trailer for the flick, now the studio is bringing up the first poster for the action thriller sci-fi on the net as well.

First appeared on JoBlo.com, the poster, as seen on the left, is quite a minimalist one, picturing the titular characters clutching our home planet as they are facing against each other. On the top, a tagline of "This Christmas There Will Be No Peace on Earth" is inscribed while the title is spotted to be referred simply as "AVP- R" instead.

News
>
Celebrity Gossip
September 22, 2007 03:58:26 GMT

In addition to the much-talked romance rumors of and , it appears that another love is blooming between another "Heroes" co-stars. Rumor has it that , who plays the role of Hiro Nakamura in the NBC series, has a crush on new co-star .

During an interview on "The Show" on Friday September 21st, the Japanese-American actor was quizzed about possible romance between him and Bell, about which he coyly said "Kristin is an absolutely amazing individual both on and off screen. We're great friends. Everyone has a crush on her."

News
>
Movie News
September 22, 2007 03:22:33 GMT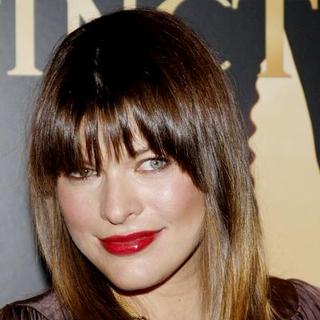 The city of Las Vegas seemed to display brighter lights on Thursday, September 20, 2007 as a pack of famous figures in Hollywood got together at its Planet Hollywood Resort & Casino for the world premiere of "."

Most of major cast members delightfully made their way to land on the scene: , Oded Fehr, , , Matthew Marsden, , and , who plays Claire Redfield, the leading character in the original game series. Jovovich, soon to be due her first child with fiancee Paul W.S. Anderson, looked more as a radiant mother-to-be than zombie-slaying heroine, laughing when she let a group of show girls hired for the screening pat her swelling tummy.

News
>
Celebrity Gossip
September 22, 2007 03:09:10 GMT

won't turn into big 20-year-old girl until Friday September 28th, but she has already got a very big birthday present from big hearted boyfriend Mike Comrie. Guess what? He got her a Mercedes-Benz G-class SUV as a birthday present.

Duff told People at the Chanel and P.S. Arts Party at Chanel in Beverly Hills on Thursday September 20th that she initially thought Mike is going to give her "shoes or something," when he called her recently to say he'd picked out an early 20th birthday present for her and that "I hope you like them."

News
>
Celebrity Gossip
September 22, 2007 02:18:34 GMT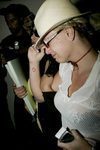 For the first time ever, hit with legal charges. In another dose of bad news, the troubled singer was charged Friday September 21st with misdemeanor counts of hit and run and driving without a valid license, stemmed from an August 6th accident during which she smashed her car into another in a parking lot in the San Fernando Valley without leaving a note for the driver of the other vehicle or filing a police report.

Spears was videotaped by paparazzi crashing the black Mercedes she was driving into a parked silver Mercedes-Benz as she tried to turn into a spot in a Studio City parking lot. Soon after got her car parked, she got out and examined it, yet ignored the one she hit. She's then videotaped walking away.

News
>
Celebrity Gossip
September 22, 2007 01:35:48 GMT

and girlfriend Sarah Larson injured in motorcycle accident.

The couple suffered broken bones Friday September 21st when the motorcycle they were riding was hit by a car in New Jersey. Clooney's representative Stan Rosenfield did confirm the accident, said in a statement, "George Clooney was involved in a motorcycle accident this afternoon after the bike he was riding was hit by a car."

News
>
Movie News
September 21, 2007 09:58:13 GMT

Works begin to line up for commercial director Joseph Kosinski. Already signed to helm Warner Bros. Pictures' "", the man now is in final negotiations to carry out the same duties on "Tron" for Walt Disney Pictures, The Hollywood Reporter has learned.

Described as "the next chapter" of the studio's 1982 cult classic, the project has signed "Lost" scribes Eddie Kitsis and Adam Horowitz to pen the script with Sean Bailey and Steven Lisberger both producing, the latter being the co-writer and director of the original. Kosinski, in the meantime, is said to also oversee the visual development of the project and have input on the screenplay besides his helming stint.

News
>
Movie News
September 21, 2007 09:55:30 GMT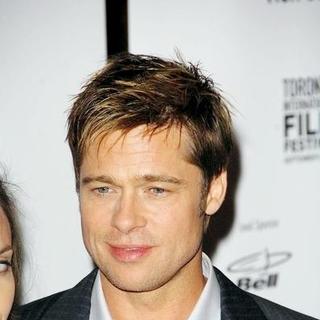 Sad to say that has taken departure from "" due to busy schedule, but his possible replacement thankfully will be as remarkable as the actor in acting quality.

That's right, Paramount Pictures has confirmed that is now in discussions to take over Damon's role of Dickie Eklund, a real-life talented fighter who turned to crime but later changed direction by helping his under-performing half brother to be a boxing champion. Set to play the brother, Micky Ward, is Mark Wahlberg with Darren Aronofsky to direct.

News
>
Music News
September 21, 2007 09:46:41 GMT
Interscope has decided to release a compilation tracks featured in 'Guitar Hero III: Legends of Rock', few days after the video game hits the stores.

The CD soundtrack will be dropped October 30, while the game will take impact two days prior. Included in the compilation are the remix songs from , and as well as in-game songs like Queen of the Stones Age's '3's & 7's ', AFI's 'Miss Murder' and Sonic Youth's 'Kool Thing'.