News
>
Music News
August 27, 2008 06:39:45 GMT

, who were formed in the fall of 1998 at University of Miami, have just released a music video in support of their brand new single "Till You're Gone". The song is listed on their self-titled album which comes out on August 26 via Fantasy Records.

The band's effort was already deemed as one of Paste Magazine's favorite records of the year. In addition, Gabe Dixon's vocal talent and piano chops have been praised by fellow musicians across the board including and . Furthermore, Dan Wilson has co-written three songs on the album that features a variety of tracks from heartfelt ballads to pop piano jams in the spirit of and .

News
>
Music News
August 27, 2008 06:04:48 GMT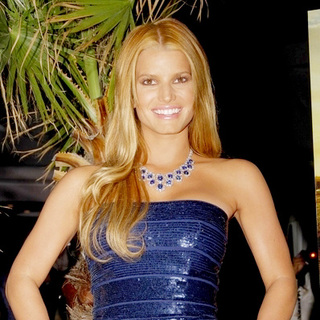 , who has just moved to country music, shared her experience about leaving an abusive relationship at her headlining concert in California State Fair on August 25. During the 80-minutes gig, she sang almost all tracks from her debut country music called "", which will be dropped to the market on September 9. In "Come On Over" which she co-wrote, the singer nearly broke down in the performance with tears welling up in her eyes. When the tune came to an end, she merely said, "That's a hard song to sing up here."

The 's girlfriend started the concert, which was partly set for free, with a sassy version of single "These Boots are Made for Walkin'". She then continued singing "Still Beautiful" and "You Are My Sunday" which told about her, finding peace in a romantic relationship. In her fourth song "Sippin on History", Jessica talked about her broken heart. "I'll be singing a lot about a heart that's been ... (long pause) broken to pieces," she declared before singing the fourth tune. "And putting those pieces back together so I can be a good girlfriend to someone else."

News
>
Movie News
August 27, 2008 05:14:49 GMT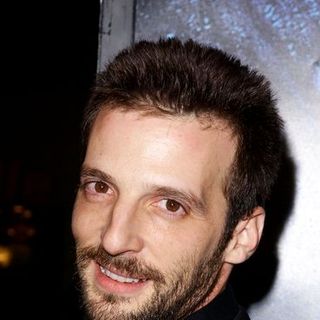 "" is about to make its debut in the theaters this coming Friday on August 29, but instead of celebrating that fact, its director Mathieu Kassovitz obviously is in the foul mood about his forthcoming action movie. In fact, the French filmmaker hates the project he has been working on for the past five years so bad he even described it as "stupid".

Sharing his resentment towards the -starrer film to AMC, the "" director admitted that it fails to deliver any of the messages it should send to the audience. "It's pure violence and stupidity," he said. "The movie is supposed to teach us that the education of our children will mean the future of our planet. All the action scenes had a goal: They were supposed to be driven by either a metaphysical point of view or experience for the characters... instead parts of the movie are like a bad episode of 24."

News
>
Celebrity Gossip
August 27, 2008 04:38:37 GMT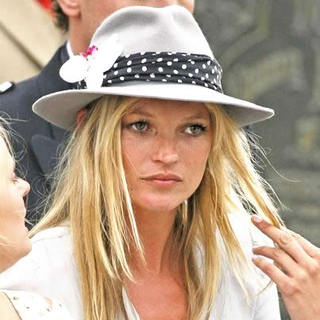 Becoming a supermodel, is no stranger to posing raunchy for photographers. Giving nudity a whole new meaning, she bravely takes her clothes off, baring all for the September issue of U.S. magazine Interview.

Covering up her long blonde hair with a short platinum blonde wig, the catwalk beauty strikes some sexy poses in a series of black-and-white photos, taken by notable photographers Mert Alas and Marcus Piggott. One of her provocative pics that hit the web shows her leaning on a wall, posing in a "high-leg leotard and bizarre metal belt." She's also snapped baring her breast, wearing only what appeared to be a black fishnet stocking.

News
>
Celebrity Gossip
August 27, 2008 04:22:44 GMT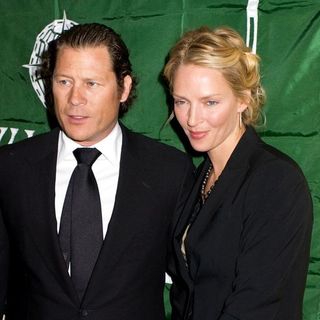 Love is in the air for and her fiance Arpad Busson. The recently engaged couple were photographed by paparazzi enjoying a late night swim in an Italian lake during a holiday there. It appears that Uma was topless during that night. Photos of them enjoying the romantic dip have been leaked, some of which show them kissing and hugging.

Uma and Arpad have been vacationing in Europe. Earlier that day they spent their time with actor friend and his actress wife Natasha Richardson before then enjoying a romantic dinner together later in the afternoon.

News
>
Music News
August 27, 2008 04:12:45 GMT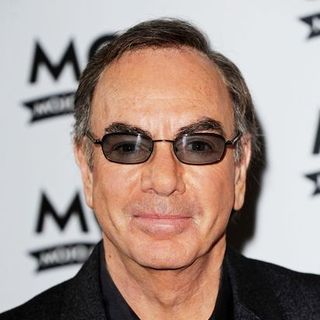 Singer, songwriter, and occasional actor has been in trouble with his fans. He has disappointed them after he delivered his songs in a hoarse voice during a live performance in Ohio, Columbia on Monday, August 25.

More than 70 fans, who paid $120 for the ticket, were seen standing in line at customer service in the lobby to ask for refunds before leaving the Monday concert. The others, who stayed at the concert, stated that though having trouble with his voice, Neil still completed the concert but no statement was made that day concerning the terrible gig.

News
>
Music News
August 27, 2008 04:02:41 GMT

Talks of a new album from may have made their rounds following the legendary group's monumental reunion gig at O2 in December last year, but it is not until now that the issue comes closest to the truth. Drummer Jason Bonham revealed that they are indeed in the studio working on new materials.

Jason, who has been filling the position left by his late dad John, guitarist , and bassist John Paul Jones have conducted creative sessions in London for the first time in more than twenty years. "I've been working with Jimmy and John Paul and trying to do some new material and some writing," Jason said. "I don't know what it will be, but it will be something." However, vocalist who has been engaged in , is not yet included in the studio work and may be encouraged by his band mates to jump in.

News
>
Movie News
August 27, 2008 03:44:20 GMT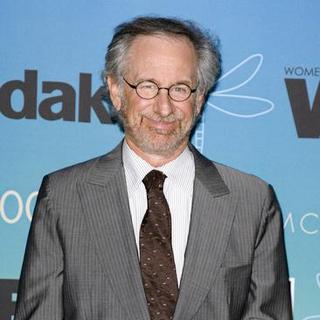 Prominent Hollywood director Steven Spielberg remains the helmer of the first installment of "Tintin" trilogy despite recent circulating words stating that he would only be involved in the filming indirectly. Slamming down the speculation, his camp came out insisting that the "" helmer is still pretty much committed to his behind-the-lens role for the adaptation project.

Giving out a similar response, the representatives of filmmaker Peter Jackson, who was said to be taking over Spielberg's seat on directing the film, claimed that the story is inaccurate. Adding further on the denial, the reps noted that the status of Jackson in this movie still stays on the position of a producer and he is still attached to be the director of the second one.

News
>
Celebrity Gossip
August 27, 2008 03:33:05 GMT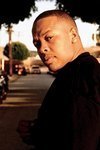 Hip-hop icon is in great loss. His son, Andre Young Jr., was found dead over the weekend at his home in Woodland Hills, California, according to the Los Angeles County coroner's office. He was 20 years old.

According to a representative for the Los Angeles County Coroner's office, Andre spent Friday evening, August 22 with friends. He, according to his mother, returned home the next day, August 23 at around 5:30 A.M. She said she heard him in the bedroom, but when she tried to wake him up at about 10:30 A.M. he was unresponsive.

News
>
Music News
August 27, 2008 02:56:57 GMT

Following the first which features troubled pop singer and host of this year's MTV Video Music Awards, , MTV have, once again, made another commercial ad. This time, the video has as a featured guest sitting next to the U.K. comedian.

The MTV's annual show will give music lovers an access to witness the winners from all categories on Sunday, September 7. Artists who are confirmed to perform at Hollywood Paramount Studio include multi-platinum songstress , , rapper , and Tennessean band .

News
>
Movie News
August 27, 2008 02:45:55 GMT

Lionsgate Films have unleashed a new clip promoting their forthcoming spoof comedy movie "". Entitled "Curve the Bullet", the video footage is introduced by one of its stars, , and generally parodying a signature scene of Timur Bekmambetov's hit action film "".

The particular scene then lampooned the moment when 's character, Gibson, is told to curve the bullet shot out from his gun while Fox played by is standing in front of him. In the clip, it can be seen that and Electra's characters are encouraging Gary Johnson's Calvin to do the same. But, instead of being successful like Gibson, his curved bullet does an unimaginable thing.

News
>
Celebrity Gossip
August 27, 2008 02:19:52 GMT

"Desperate Housewives" star and her singer fiance have called off their engagement. People magazine, which broke news of their split, was informed by the actress' representative Nicole Perna.

"Nicollette Sheridan and Michael Bolton have amicably ended their engagement," Nicole said in a statement. "They appreciate your respect for their privacy in this matter." No words on why the longtime celebrity couple decided to go separate ways.

News
>
Celebrity Gossip
August 27, 2008 02:10:19 GMT

Neither nor has officially confirmed their much speculated romance, but more evidence keeps emerging that they indeed are couple. Following their many public appearances, both stars reportedly have moved in together.

Rihanna and Chris are reported to have been spotted hunting for a new Los Angeles condo, which they supposedly plan to share. Star magazine quoted eyewitnesses as claiming to have seen the alleged lovers viewing units at Beverly Hills' luxury Sierra Tower for several times since July.

News
>
Movie News
August 27, 2008 02:05:54 GMT

Putting the behind, "" brings forward exciting news about its trailer. According to Coming Soon, the 20th Century Fox will be introducing the first trailer of the live-action adaptation of Akira Toriyama's famous Japanese manga when their video game adaptation "" debuts in theaters.

By that, it means that fans have to wait until October 17 to get the first look into "Dragonball". In addition, though the trailer is aimed to be released along side the -action movie, IGN has hinted that the schedule is not 100% fixed since it has to wait for the movie to get its special effects and requisite approvals.

News
>
Music News
August 27, 2008 02:05:15 GMT

A music video for single "The Perfect Beat", which is taken from 's 2007 third studio effort called "", has just been premiered. The video features rapper KRS-One and was recorded during Talib's recent performance at Los Angeles' Shrine Auditorium in April.

The music video shows both fellas rapping the tune which samples 's "Do It Twice", on stage. It shows the audience of the Street Sounds Music Festival watching their performance in a high excitement.