News
>
Celebrity Gossip
June 16, 2008 07:17:03 GMT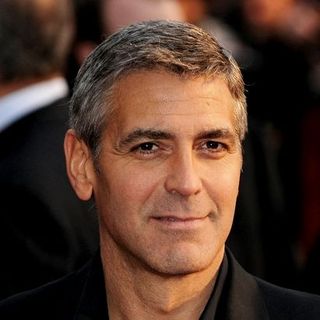 Rumor has it that has found a new love. The movie hunk, according to various reports, has already moved on from his split from Sarah Larson and even dated another woman even before he dumped her.

Report on Clooney's broken love relationship with the former cocktail waitress surfaced late last month. Word on the block is that he knew for a long time that he was going to finish with now ex-girlfriend Larson but wanted to wait for her to get her modeling career more established before dumping her.

News
>
Music News
June 16, 2008 07:12:40 GMT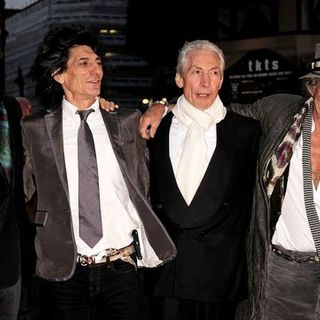 Legendary rockers are on the verge of making a big decision for their musical career as the band reportedly are about to sign a mega deal. Latest report suggested that the band will be signing a contract with famous concert promoters Live Nation and leaving their current label EMI for good.

Moreover, according to Guardian.co.uk's The Observer page, the deal is almost done and details for it would be announced in the next few days. The deal reportedly will be giving Live Nation a rights to market the Stones' back catalog which worth about 3 million pounds per year. Not only that, reports also said that the tour promoters would also control the rockers touring and merchandising in the future.

News
>
Movie News
June 16, 2008 07:09:10 GMT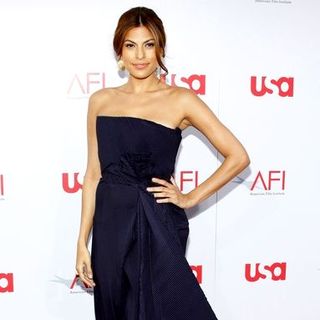 It looks like Hollywood beauty is going to once again share the big screen with her "" co-star, , but not by reprising the Roxanne Simpson character in "Ghost Rider 2". The depicter of and 's love interest in "" is eyeing for a chance to star in a crime drama starring Cage, "Bad Lieutenant".

Mendes, who firstly caught the attention of both moviegoers and movie critics through her performance in "Training Day", reportedly is in talks to play in the film to be directed by Werner Herzog. What part the 34-year-old is negotiating for is yet to be revealed, but if she indeed cast, she will be joining the filming that is scheduled to start sometime in late summer.

News
>
Celebrity Gossip
June 16, 2008 06:33:25 GMT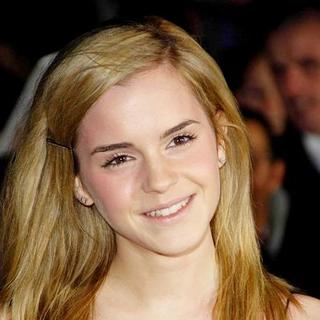 Her young age apparently couldn't stop from piling more dollars. The young actress, famous for her starring role as Hermione Granger in "Harry Potter" films, reportedly has signed a two-year contract with Chanel to replace as brand ambassador for its Coco Mademoiselle fragrance.

The deal Watson signed with the perfume giant, according to reports, worth $6 million. "Emma has been excitedly telling friends that she is going to be taking over from Keira," a source told British newspaper The Mail on Sunday.

News
>
Music News
June 16, 2008 06:23:07 GMT
A surprising and great news comes from veteran English punk rock band as they have just stated to the press that they might release a new studio album. The news was hinted out by the band's lead singer, Johnny Rotten, in an interview with the press at the band's latest gig on Saturday, June 14 at the Isle Of Wight Festival.

Speaking about the band's plan to release a new LP, Johnny said, "There could be a new record. That would be nice." Moreover, he also explained that the band won't be rushing in making the new album stating, "But I won't do anything in a patronising way. The music, the subject and the attitude all have to be right at the same time. Everything has to be from the heart."

News
>
Movie News
June 16, 2008 06:10:01 GMT

In support of the promotional campaign for the upcoming Walt Disney/Pixar's "", a bunch of video footages in relation to the animation movie have been outed. The footages include two featurettes, which are entitled "A Space Journey in Sound" and "Pixar Goes Space Age", and five new Brazilian vignettes.

As its title, the first featurette "A Space Journey in Sound" brings the viewers closer to the making of "Wall-E" from the sound effects side. It focuses on the importance of the sci-fi sound needed to make it realistic and it exposes how Ben Burtt, the Oscar-winning sound editor for "E.T. the Extra-Terrestrial" and "Indiana Jones and the Last Crusade" and the man behind the voice of R2-D2 robot in the "Star Wars" films, works to get every sound for "Wall-E".

News
>
Celebrity Gossip
June 16, 2008 05:11:02 GMT

Are they or aren't they? There's no truth to the wedding rumors that hit celebrity couple Joel Madden and his baby's mother . The frontman put the false wedding reports to end, addressing the gossip on the band's blog.

Joel posted an entry that was begun with the statement, "We Did It! Nicole and I Finally Got Married!!" He then went on writing, "CHECK OUT MY BLOG FOR A PICTURE OF ME AND MY BEAUTIFUL BRIDE. ALL I CAN SAY IS I AM SO VERY HAPPY.......CONGRATULATIONS TO ME!!"

News
>
Music News
June 16, 2008 05:04:29 GMT

She has been dubbed the next . She has had a number one album in U.K. at the age of 19. She doesn't need to fit in the ideal music industry weight to be in the mainstream. She is , a British new sensation that has been dubbed the 'It' girl of soul, and it's easy to see why.

With distinctive voice, Adele comes up right on track as one of the most promising music acts Britain has. With the budding interest on soul and jazz sounds that have been mapped out by Winehouse, her single "Chasing the Pavements" easily slips to people's ears as catchy and notable. The single went straight to #2 on U.K. Singles chart on downloads alone. When the album "" was released in U.K. in January 2008, the sale went wild that it debuted at #1 on the Albums chart and went on selling more than 300,000 copies.

News
>
Movie News
June 16, 2008 04:32:21 GMT

For those who still can't get enough of "", Universal Pictures have brought out an extended clip of the Timur Bekmambetov's action movie. The latest video footage outed to promote the tidbit is timed at 7:24 and shows much of the film's spoiler.

The clip displays the scene in which Fox played by approaches Wesley Gibson portrayed by for the first time in the supermarket. It exposes the gun fight battle between Fox and an unknown man supposedly sent to kill Gibson. The gun fight then continues with the full amazing car chase sequences which bits of them have been shown earlier through .

News
>
Music News
June 16, 2008 04:29:54 GMT

British singer announced a surprising news to her fans as in her concert at Bonnaroo Music and Arts Festival on Friday, June 13, she hinted her retirement. The singer mentioned her statements about three times during her performance at the concert saying, "This is my last show."

Making her retirement statements clearer, on one occasion during her set after saying "this is my last show", she also added, "and I'm glad that I'm spending it with all my hippies!". Beside announcing the surprising decision at the concert, M.I.A. even let some of her fans, who broke through the barricades and climbed on the stage, to stay with her from the midway of the event until most of her songs.

News
>
Celebrity Gossip
June 16, 2008 04:13:15 GMT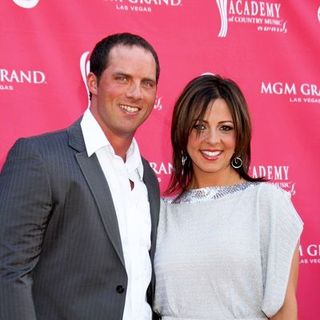 The wedding bells ring again for . The country music star married her fiance, former University of Alabama quarterback Jay Barker, Saturday evening, June 14 in an outdoor ceremony at a Franklin, Tenn., farm near her home. The marriage is the second for both.

There were about 145 guests witnessed the black-and-white-themed wedding ceremony. The couple's seven children served as attendants, with Evans' son walked his mother down the aisle, preceded by her two daughters, Olivia, 5, and Audrey, 3. Barker has four children from his previous marriage.

News
>
Music News
June 16, 2008 04:00:57 GMT

Finally the full winners of the 2008 MuchMusic Video Awards has been announced and the last and coveted awards, the People's Choice categories have got their winners. Winning the People's Choice award for Favorite Canadian artist is rock chick with "When You're Gone", making it her second win in a row after grabbing the same prize in 2007.

Beside Avril other musicians that also win the People's Choice categories, are who grabbed the Favorite Canadian Group for "When I'm Gone" and who took home the Favorite International Video for "The Take Over, The Break's Over".

News
>
Celebrity Gossip
June 16, 2008 03:35:56 GMT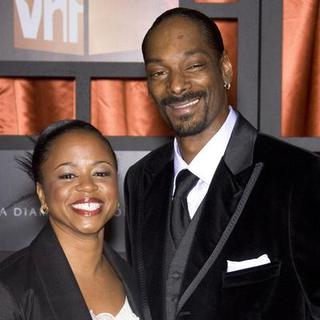 Shante Taylor, the wife of Grammy-nominated rap artist , was booked on suspicion of DUI. The mother of three was pulled over by police near Highland and Orangethorpe avenues at about 12:15 A.M. Saturday, June 14.

Fullerton police Lt. Craig Brower said Shante was then arrested on suspicion of driving under the influence. Was taken to Fullerton City Jail, she was booked, issued a citation to appear in court before then being released.

News
>
Movie News
June 16, 2008 03:34:21 GMT

Back in mid-May, disturbing report concerning the slacker superhero "" has surfaced. At the time, the action drama movie starring has been speculated to perhaps unable to be finished on time for its theatrical release because it still has to undergo several re-shooting. But, to the surprise of many, it is now said that the tidbit is coming out even earlier than its previous schedule.

According to Slash Film, Columbia Pictures have taken a major decision to move "Hancock" release date a day before its original plan. Hence, it means that the drunken superhero film will be coming to theaters on Tuesday, July 1 instead of on Wednesday, July 2 and it will be having a six-day holiday weekend showing which is going to be kicked off as early as 7:00 P.M. Still, on the contrary to the latest news and posting a big question mark on it, the film's is still listing "Hancock" on July 2 for the North American release date.

News
>
Celebrity Gossip
June 16, 2008 03:11:32 GMT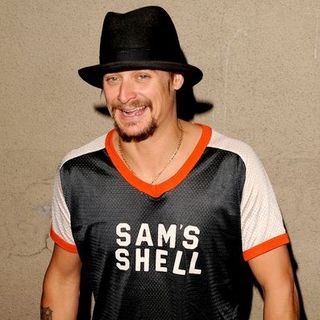 had to be hospitalized suddenly just minutes before he was supposed to take the stage at a music festival in England, Friday, June 13. The rock star was forced to pull out of a scheduled performance at the Download Festival, a three-day British music concert, after suffering from stomach cramps and dehydration.

Rock initially was tapped to perform on the festival at around 3.30 P.M. At the last minute, announcers told the audience that he was unwell and wouldn't perform. "We've had the curse of Download. Kid Rock is not very well, we've had to rush him to hospital in Nottingham. He apologizes to his fans," so the announcers told the crowds.