News
>
Celebrity Gossip
April 18, 2007 02:19:03 GMT
No joke, and are engaged to be married.

Rumor has it that the action hero actor has popped the question to longtime girlfriend Flockhart, asking her to marry him after 5 years together.

News
>
Movie News
April 17, 2007 09:45:31 GMT
Preparing to see his latest directing effort "" make its way in theaters November this year, Ridley Scott has come onboard to direct Fox 2000 's new thriller "" with Scott Free to produce.

Based on Tom Rob Smith's upcoming debut novel of the same name, the picture is set in Stalinist Russia and centers on an officer in the secret police who is framed by a colleague for treason. On the run with his emotionally estranged wife, the man unexpectedly encounters a series of child killings which then prompts him to have his own rogue investigation, even though it means risking his own capture.

News
>
Music News
April 17, 2007 09:31:51 GMT
with its newest member Johnny Marr is set to perform in Connect festival. The band will join the Scottish event that is held at Inveraray Castle in Argyll from August 31 to September 2.

Other lineups that have been announced before are Sons & Daughters, Rilo Kiley and Patrick Wolf, , , Primal Scream, The Jesus And Mary Chain and Jarvis Cocker.

News
>
Movie News
April 17, 2007 09:17:33 GMT
Poised to be one of the busiest directors working today, Shawn Levy is reportedly attached to both direct and produce a fantasy feature titled "" for the 20th Century Fox.

Based on John Hulme and Mike Wexler's upcoming novel "The Seems: The Glitch in Sleep", the project is set in a parallel world where everything that humans take for granted is manufactured and designed. When a glitch occurs, a young boy is drafted to correct it and save the world.

News
>
Music News
April 17, 2007 09:09:49 GMT
Parting ways with former band and taking a break from current band Institute, prepares for his solo album. In his first solo effort, he trusted Bob Rock to helm the project.

Posted in his official website is "We'll do half the record in LA and the other half in Hawaii, where he (Rock) lives on the north shore. So has you can imagine I'm pretty excited about that."

News
>
Movie News
April 17, 2007 08:49:48 GMT
More good talents are coming for "." The Hollywood Reporter has brought in news informing that , , and have all been added into the cast of the flick, which has already had , , and in.

A joint production of Littlestar and Playtone, the musical romantic comedy is the adaptation of the popular musical which focuses on a bride-to-be (Seyfried) raised by a single mother (Streep) who locates three men who might be her father and invites them to her wedding. Firth and Skarsgard are said to portray two of the three possible fathers while Baranski plays a plastic surgery-loving party girl in her forties who is bossy and boozy.

News
>
Movie News
April 17, 2007 08:27:31 GMT
Taking his third writing stint, Mark Poirier has been assigned to pen the script of the untitled Russian brides project that Warner Bros. Pictures is still setting up at its pit, Variety has learned.

Adapted from David Benioff's 2002 article "Goodbye to Romance", the picture centers on a group of American guys who travel through Russia to search for brides. Names to direct and star have not yet been revealed, but it is confirmed that Todd Phillips will produce via his eponymous production company with Benioff.

News
>
Celebrity Gossip
April 17, 2007 08:19:16 GMT
It keeps going the way it's going. arrived in Malawi Monday April 16th amid rumors she's planning for another adoption.

Not taking into account the persistent rumors, the pop singer jetted into one of the poorest countries in Africa and one of the worst hit by the AIDS pandemic. Came along with her is adopted son David Banda and daughter Lourdes.

News
>
Movie News
April 17, 2007 07:56:24 GMT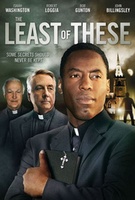 Returning to the big screen after last being seen taking a film role in 2005, is poised to be the leadstar of an indie thriller titled "", Variety has reported.

Here the "Grey's Anatomy" star will play a priest with a troubled past who gets transferred to a Catholic boarding school after the mysterious disappearance of one of the priests. Production is set to begin in L.A. June this year with Nathan Scoggins directing from the script he himself wrote.

News
>
Music News
April 17, 2007 07:38:17 GMT
While for many others music is everything, not for . The rapper, son of rap mogul , has reportedly put the brake on his singing and acting career for several years and commit to playing basketball for the University of Southern California.

The 17-year-old, who is studying a degree in business administration at the University of Southern California, signed for the Trojans Friday April 13th and plans to play for the squad after he graduates next year.

News
>
Movie News
April 17, 2007 07:31:43 GMT
Responding to the rumor saying he is in the running to helm "The Hobbit" following the public dispute between Peter Jackson and New Line Cinema, famed filmmaker Sam Raimi for the first time revealed his thoughts about the matter to Entertainment Weekly in exclusive interview with the magazine's Steve Daly for its Summer Preview issue.

"Peter Jackson might be the best filmmaker on the planet right now. But, um, I don't know what's going to happen next for me right now," the man remarked. "First and foremost, those are Peter Jackson and Bob Shaye's films. If Peter didn't want to do it, and Bob wanted me to do it-and they were both ok with me picking up the reigns-that would be great. I love the book. It's maybe a more kid-friendly story than the others."

News
>
Music News
April 17, 2007 07:10:43 GMT
Before coming up with the highly anticipated seventh album, will re-release "Com Lag (2Plus2IsFive)". The compilation that consists of 11 tracks is the band's rare record that was not released in US.

It was in March 2004 that the album hit Japan and Australian stores in EP mode. Canada's release follows after in April 2004 whereby the circulation went through Copy Control protection in some regions.

News
>
Movie News
April 17, 2007 06:56:26 GMT
Allowing fans and moviegoers to have another look on its highly anticipated flick "", Warner Bros. Pictures has fully set the for the movie on the web in the wait for it to hit theaters on June 8 this year.

Those who visit the website can view a number of new photos from the picture while getting able to download some buddy icons, wallpapers, poster, and screensaver as well as using the film's MySpace page link. More to come are info about cast and filmmakers, showtimes & ticket section, also those of partners and promotion.

News
>
Celebrity Gossip
April 17, 2007 06:42:36 GMT
Just days after they were reported planning a double engagement party and wedding ceremony for later this year, comes a new report that suggests and have ended their romance.

Talk is heating up that Ryan was overheard telling a friend that he and Rachel have split up. The Daily News is reporting, at Los Angeles premiere of "" on Wednesday April 11th a friend asked the actor, "Where's Rachel tonight?"

News
>
Music News
April 17, 2007 06:36:57 GMT
To celebrate 30 years enrollment as a singer, Spanish singer Miguel Bose released an album titled "Papito". In a large-scale, Bose tapped several artists such as , , , , and even 's Michael Stipe to record duets with him.

The album that contains the remakes of his previous songs has been released in Spain and America last month. It peaked at #6 in Billboard's Latin chart and still continues ruling the top 20. Stipe who stood out among the Latinos assisted Bose in the song "Lo que hay es lo que ves".