News
>
Celebrity Gossip
July 14, 2008 03:17:30 GMT

Trying to act as true friends, actors , , and five other crew members of the biography drama flick "" were arrested by police officers outside Stray Cats bar in Shreveport, L.A. early Saturday morning, July 12. They were all charged with interfering with police, a misdemeanor.

The arrest occurred at 2 A.M. after the co-stars and crew members tried to intervene officers who were attempting to arrest one of their entourage, 29-year-old Eric Felland, a lighting technician, for public intoxication and resisting arrest. The actors, according to the Shreveport Times, allegedly put up such a fuss that the police at the nightclub had to call for backup.

News
>
Movie News
July 14, 2008 03:13:09 GMT

Long been awaited by its fans everywhere, the teaser trailer for the upcoming "" has finally made its way to be seen by the fans on Sunday, July 13 through an exclusive look on the Disney Channel. Though Walt Disney Pictures have promised that the online teaser will follow the next day, like many other highly anticipated movie, the teaser has leaked out first.

As promised, the teaser is opened with a brief introduction from the "HSM" two stars, and . Displaying the elaborated dance sequences and musical numbers, the compilation of clips contain many similar scenes from the one let out by earlier. Still, it also provides scenes that are yet exposed before giving a much better look into the movie and the core of the story which is the possible separation of the lovable couple, Troy and Gabriella as they have to go on with different colleges.

News
>
Music News
July 14, 2008 03:09:29 GMT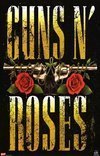 The long wait for fans to hear some new material from the band's upcoming album "" could soon be over after the latest news said that the band will release a new song in September. According to The New York Times, the new song titled "Shackle's Revenge" will be included as one of the tracks for MTV music game "Rock Band 2".

Although there haven't been any statements from the band, their label Universal Music or MTV, a source told the website that the deal is still in process. Moreover, according to the source the official announcement about the agreement could be revealed today (July 14) by MTV.

News
>
Celebrity Gossip
July 14, 2008 02:45:39 GMT
Is a father for one more time, was on hand to witness the birth of his twins Saturday night, July 12 at the Fondation Lenval hospital in Nice, France. Not only the movie hunk was there by 's side when the doctor performed the caesarean section on her, but also he lent a help, cutting the babies' umbilical cords.

Jolie's obstetrician, Dr. Michel Sussmann, told the press that since the caesarean section was an epidural, the actress was awake, speaking and laughing. She and Pitt "were talking, they were together," during the birth. "They were happy," said Sussmann.

News
>
Movie News
July 14, 2008 02:40:51 GMT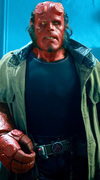 Guillermo del Toro have proved that he and the big red hero Hellboy have a solid fan base with a strong opening of the tamed demon's second movie "". Expected by many to be able to compete with this year's other summer blockbuster films, the superhero flick collected an impressive $34.5 million from its debut weekend and thus, secured its place on the #1 box office.

Viewed in approximately 4,400 screens at 3,204 theaters, the Universal Pictures' tidbit topped the first "" movie, which pulled in $23.2 million on its first weekend. It also won its box office run against two other feature films let out on Friday, July 11, "" and "". "Journey" debuted third, while "Dave" scored a disappointing seventh place.

News
>
Music News
July 14, 2008 02:29:54 GMT

It looks like music fans could soon hear a new and unique music by following the latest report suggesting that he is planning to team up with actor . The unique collaboration possibility occurs after the two become friends after working together in a recent movie "Microwave Park".

The collaboration plan was hinted out by Kilmer at a recent interview, stating that 50 likes his song and will help him on finishing it. "I don't think he's going to produce a song, but he really likes one of [my songs]. I told him my idea for it, and he said 'I want to help,'" Kilmer said.

News
>
Celebrity Gossip
July 14, 2008 02:10:30 GMT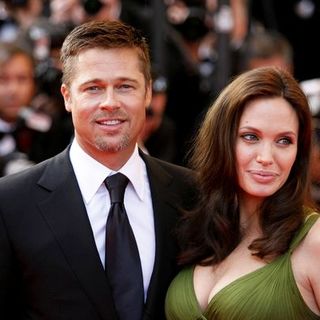 The long wait is over, finally. The long awaited twins of Hollywood power couple and have been delivered. The movie actress gave birth to a boy, Knox Leon, and a girl, Vivienne Marcheline, by caesarean section at about 6 P.M. on Saturday night, July 12.

Confirming the news to People, the Fondation Lenval hospital in Nice, France, where Jolie gave birth claimed that baby boy Leon weighed 5.03 lbs at time of birth, whereas Vivienne weighed 5 lbs. Both of them were born one minute apart.

News
>
Movie News
July 12, 2008 07:52:02 GMT

For those who enjoy a hard-hitting and action-packed movie, a trailer exposing a look into the sci-fi action movie "" has arrived. The trailer takes less than two minutes to be viewed, but it manages to display amazing cinematography of the film.

Telling the story of an old battle rage between the stars, "Outlander" follows a man from another galaxy, Kainan, whose ship accidentally crashed into the Earth on the Nordic coast and released a fierce creature by the name of Moorwen. Having to save his life and others living on the coast, Kainan now ought to team up with the Vikings to kill the beast before it kills them.

News
>
Music News
July 12, 2008 07:06:10 GMT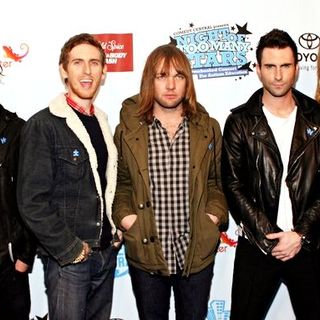 Having just released their re-issued album "" on July 8, funk rock act already have an idea for their new LP. Speaking to Digital Spy.co.uk, the band's guitarist, James Valentine revealed that for their third studio record, the band will try to make it sound more natural than "".

Speaking about his band's plan for their upcoming album James said, "We'd like it to be more organic than our last record." Moreover, he also added, "'It Won't Be Soon Before Long' was very slick and that was fun, but I think with the next one we'll take a more natural approach."

News
>
Celebrity Gossip
July 12, 2008 06:37:34 GMT

Picture speaks louder than words. Despite a denial issued by of an alleged romance with , a picture has surfaced on the net showing them swapping spit.

Talks have been heating up soon after Sienna ended her romance with then boyfriend that she and Getty, a married man and father of four children, embark on a secret romance. Both of them were reported to have become close to one another in the past three months.

News
>
Movie News
July 12, 2008 06:33:05 GMT

The New Line Cinema's adventure fantasy film "" has just made its way to the theaters on Friday, July 11. And before it even gets the chance to display its ability to compete with potentially summer blockbuster "", it has been hit with sequel talks.

While promoting this family adventure movie in Denver, director Mike Brevig gave out hint of the possible follow-up film. Asked about the chance of "Journey" having a sequel on a Q&A session with Mike Pearson of , the visual effects supervisor for "" revealed, "At the end of the movie, they find a book about Atlantis. That might be something. If people embrace the movie and want to see these characters on another adventure, we might come up with something."

News
>
Music News
July 12, 2008 06:11:04 GMT

Promoting the release of his new studio album "", a new music video for Beck's latest single "Gamma Ray" has already streamed. The new clip have lots of unique footages with a '60s vibe on it.

On the clip, the singer/songwriter was seen wearing a white suit and a dark sunglasses accompanied by a bunch of people in the same colored shirt but who were wearing a bag on their head. The video also featured lots of color changes on its background. Unfortunately, there is still no confirmation whether the clip is the official one.

News
>
Movie News
July 12, 2008 05:13:17 GMT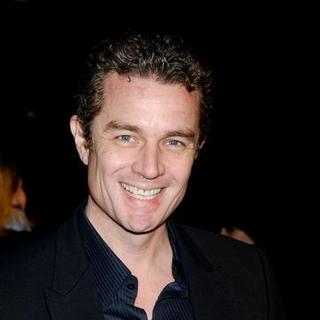 So far, fans has been given the chance to satisfy their eyes with the scanned photos of Goku, Bulma and several other characters from the upcoming "". They also can watch two leaked videos showing Chi-Chi and Mai battling each other. Still, none of those media gives any clues to the movie's main villain, Lord Piccolo and the movie itself. But, that is about to change.

Recently, it is revealed that on the August issue of Jump Square magazine, , the depicter of the green-skinned baddie, has spoken about his vicious character. Describing about his character, the actor known for his Spike portrayal in "Buffy the Vampire Slayer" said, "Speaking of Piccolo, one word comes into my mind, it's 'loneliness'."

News
>
Music News
July 12, 2008 04:36:08 GMT
is getting ready to launch her new image as a country singer with the release of her upcoming country album. Promoting the new set Jessica has premiered a new music video for her first country single "Come On Over" on her exclusively to her listed fans.

Earlier, on Thursday July 10, the singer has already streamed a 30 second preview of her new clip via her YouTube channel. The preview sees Jessica, singing the song with the accompany of her band. Commenting about her feeling on making the new clip Jessica wrote on her site, "I had so much fun making my video, I'm so glad y'all finally get to see it!"

News
>
Movie News
July 12, 2008 04:14:17 GMT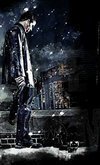 Apparently, it doesn't take a long time before the buzz over video game adaptation movie "" to hype up. Stirring more excitement into this action thriller a batch of the film's cool promotional photos made its way out after the trailer to this action thriller leaked out on Thursday, July 10.

Focusing on the titular characters, all six pictures which stay true to its video game's visual style, exposed as Payne. Three of the images display Payne in action. Two of them picture Payne flying on the air while shooting an unseen target using both guns in his hand, while the other one shows Payne running with both hands firing his guns. The rest of the photos expose Payne posing still with gun(s) in his hands.