News
>
Celebrity Gossip
August 24, 2007 09:11:49 GMT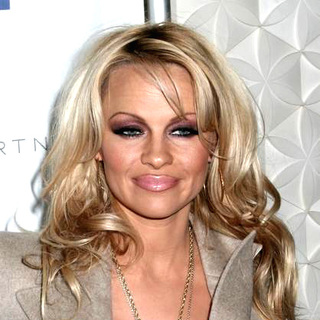 An actress, sex symbol, glamor model, producer, TV personality, and author, is about to add one more profession into her resume, which is casino owner, as she is said to be keen to open her own casino.

"Pammie is interested in several different ventures and is currently leaning towards a themed venue - possibly a casino," a source was quoted as saying. And by then rumors on the street say Pammy would like to name her casino "Planet Pammy."

News
>
Music News
August 24, 2007 08:55:20 GMT

On the heels of 2006's '', have announced their return to the studio for third album work. Frontman Brandon Killers intends to spread their U.K. Singles to America as the B-sides of the new album that is predicted to be in stores before the end of 2008.

"In England we have a lot of B-sides that people in America would never know about because we don't have singles here," Flowers told Billboard.com. "So we have about 15 of these songs that people have never heard, and we wanted to stick them on something for people to get to have them all together."

News
>
Movie News
August 24, 2007 08:44:34 GMT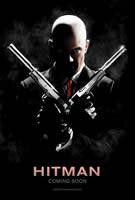 Finally the moment the game fans have been waiting for has come as the first feature trailer for 20th Century Fox's "" is now available online in the follow-up to the arrival of the movie's teaser trailer back in June.

Posted exclusively on , the trailer can also be accessed through section on AceShowbiz. Presented in both Windows Media Player and QuickTime formats, it starts with the same music and introduction as before, only this time the narrator's voice is heard throughout.

News
>
Celebrity Gossip
August 24, 2007 08:35:10 GMT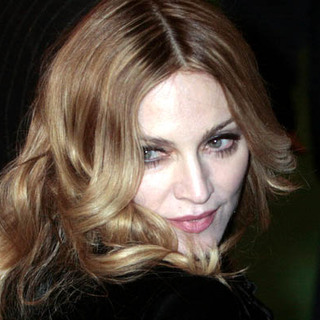 The queen of pop is a bad girl. She used to. The pop singer, who has numbers of massive hit singles, goes straight to the top spot of new list of "Bad Girls Gone Good" compiled by In Touch magazine.

"Madonna is a devoted mom these days, but back in the '80s and '90s, she was every mother's worst nightmare! Whether expressing herself in racy videos or posing nude for her Sex book, she was determined to shock," In Touch magazine wrote about Madonna in their upcoming issues.

News
>
Movie News
August 24, 2007 08:00:57 GMT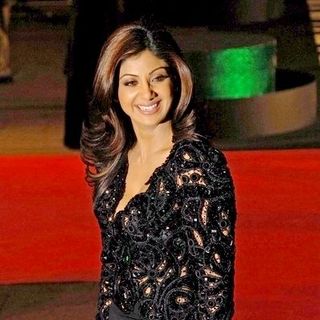 Amid the heavy speculations on her being the new Bond girl in "Bond 22", has secured her next acting stint in a film based on the ancient Sanskrit epic "Ramayana", her publicist Dale Bhagwagar said Wednesday, August 22, 2007.

In the movie, titled "Hanuman", the Indian actress is confirmed to play Sita, the wife of Prince Rama of Ayodhya who is abducted by a vicious demon king triggering a gory battle. Hollywood actor may have been asked to make an appearance in the project, set to be directed by Uru Patel, Bhagwagar further remarked.

News
>
Celebrity Gossip
August 24, 2007 07:59:19 GMT
, who plays time-traveling Hiro Nakamura on the hit NBC show "Heroes," is the next celeb that scores the "Got Milk?" ads.

The ad, featuring Oka, reads "My hero? Think hard. It's milk. Some studies suggest teens who choose it instead of sugary drinks tend to be leaner, plus the protein helps build muscle. So grab a glass. Then you can change the future, too."

News
>
Movie News
August 24, 2007 07:17:40 GMT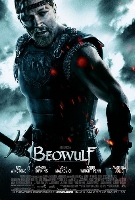 Just bringing up a new movie still for "", Paramount Pictures has made a quick move in adding another new material for the movie by putting a new restricted trailer on the flick's .

Submitted in the site's restricted content, the trailer features more footage than the previous trailers did, including glimpses on the figure of Grendel's mother and more impressively, R-rated action sequence. Like any other movie sites, there is age verification that one must pass before being allowed to see the trailer.

News
>
Celebrity Gossip
August 24, 2007 07:04:35 GMT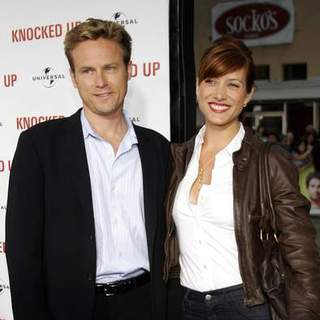 Dr. Addison Montgomery is getting married, soon. The character's star is planning to tie the knot with fiance Alex Young over America's Labor Day weekend, September 3rd later this year.

Walsh and Young became engaged after the 20th Century Fox production co-president proposed in San Fransisco and presented her with Neil Lane Jubilee-cut diamond back on May 15th.

News
>
Movie News
August 24, 2007 06:44:21 GMT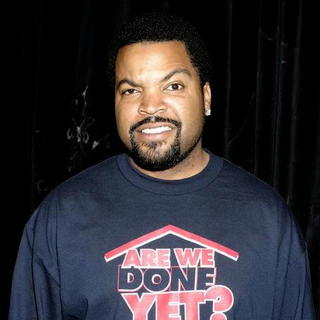 What happens when a rapper meets a lead singer from a nu metal band? The result is not a singing collaboration as many would assume but a big screen feature instead; just ask and Fred Durst of .

Yes, the two have joined forces to work on together in an inspirational sports drama entitled "Comeback" that Dimension Films is now developing. Pic is based on a true story of Jasmine Plummer who, at the age of eleven, became the first female to play in Pop Warner football tournament in its 56-year history.

News
>
Celebrity Gossip
August 24, 2007 06:19:07 GMT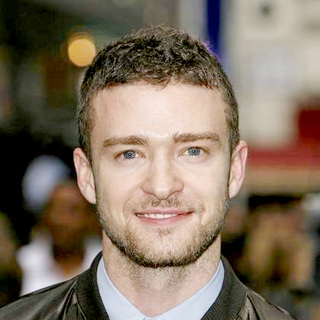 Finally, finally, yes finally. Hollywood's most kept secret is no longer an unconfirmed speculation as rumored lovers and made their relationship public with their being spotted holding hands in public.

Timberlake and Biel, who've been keeping their relationship very low key and private, were videotaped holding hands as they made their way out of his New York restaurant, Southern Hospitality, to a waiting SUV. That was count to be their first ever public hand-holding. Watch the video below.

News
>
Music News
August 24, 2007 05:20:19 GMT

Another new song from has emerged online. PerezHilton.com gained the access to the singer's material which is still unknown whether to make the cut for her comeback album or not.

The unnamed song presents a ballad tune with lyrics calling out to a lover who seems too busy to meet her. If this indeed will be the song that is made the first single, Britney will be premiering it in this year's MTV Video Music Awards on September 9.

News
>
Movie News
August 24, 2007 05:04:29 GMT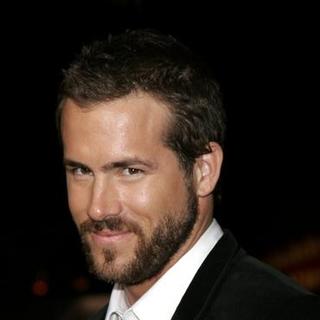 Long been presumed to be the possible star for playing the titular superhero in "" which he recently assured to still be happening, turns out to have another character in mind he favors more than the Scarlet Speedster.

"Iíve always wanted to do 'Deadpool,'" he enthused in an interview with MTV. "I think I would forgo anything to play it in some incarnation."

News
>
Music News
August 24, 2007 04:20:59 GMT

One of the biggest music award events this year is giving you the chance to witness the statuettes exchanging hands in person. 2007 MTV Video Music Awards is holding a contest to take you to see the ceremony live in Las Vegas' Palms Casino Resort on Sunday, September 9.

The Grand Prize winner is eligible for a comfortable seat in the night's event, access for the parties throughout the weekend, accommodation including transportation and three nights stay at a posh Las Vegas hotel, a shopping spree with celebrity stylist Angelique O'Neil and a $100 cash. The Grand Prize rounds up to $4,000.

News
>
Celebrity Gossip
August 24, 2007 04:19:46 GMT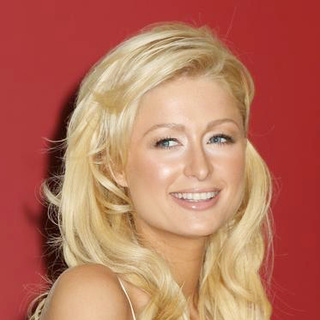 What a kind friend is? It appears that when she said she's happy for 's impending motherhood, she did mean it as she's been seen baby-gift shopping for her BFF.

Paris visited the celebrity shopping hot spot Intuition for some very special baby gifts Thursday August 23rd and has reportedly spent around $10,000 buying up baby clothes and accessories for Nicole and boyfriend Joel Madden's child.

News
>
Movie News
August 24, 2007 04:07:05 GMT

Following the announcement of its new, longer title, the first official image for "" has delightfully been posted online, as featured on the left, for fans of the series to take a look at.

Though able to catch both of the outer-space beings, those who expect more probably are going to still be curious as the movie still only presents what can be said as the silhouettes of the creatures rather than their detailed image that fans sure have been longing to see. Even so, the photo does suggests that changes apparently have been made on the two's appearances as reported before.