News
>
Celebrity Gossip
March 08, 2008 03:41:09 GMT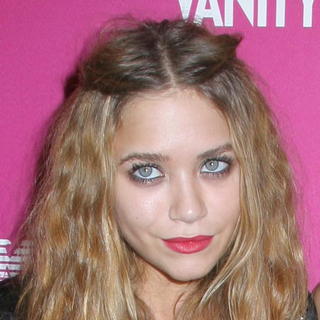 It appears that has moved on from her broken heart following the death of her rumored boyfriend and found new love in another hunk. The pint size actress provokes another dating rumor with her being reported to get down and dirty with Italian playboy Lapo Elkann.

Lapo is a New York-born Italian industrialist, former marketing manager and heir to the automaker Fiat. The heir to the $7.3 billion Fiat auto dynasty, according to reports, overdosed on cocaine and heroin at the home of a transsexual back in 2005.

News
>
Music News
March 08, 2008 03:34:56 GMT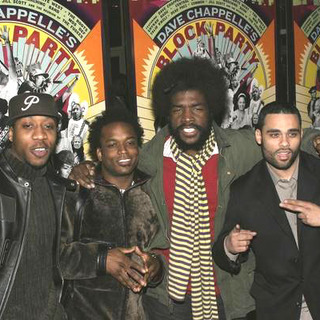 , Grammy Award-winning Hip-Hop group will soon be back with their tenth studio album entitled "". And in advance of the street release, they have premiered the video for its single "Get Busy" that features Dice Raw, Peedi Crakk & DJ Jazzy Jeff.

The video that was directed by Rik Cordero (Memphis Bleek, ), is the second release from the group in the past seven days. On February 29, the seven-piece have released the music video for "75 Bars", another track included in the forthcoming album.

News
>
Celebrity Gossip
March 08, 2008 03:20:58 GMT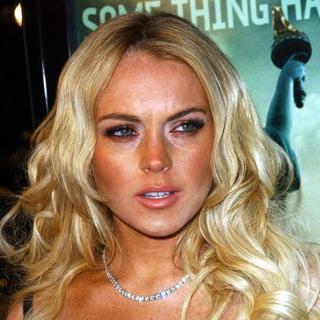 is not being offered to strip off for a photo shoot in Playboy Magazine despite rumors to the contrary. The star's mother Dina Lohan has denied reports her daughter was approached by Hugh Hefner to strip off for a photo shoot in his famous men's magazine.

Lindsay recently bared all for New York Magazine's February 25, 2008 issue, recreating the late 's final nude photo-shoot "The Last Sitting" which was done shortly before she died. She was paired with photographer Bert Stern who photographed Monroe back in 1962 at the Hotel Bel-Air in California, six weeks before she was found dead from an overdose of barbiturates.

News
>
Music News
March 08, 2008 03:08:54 GMT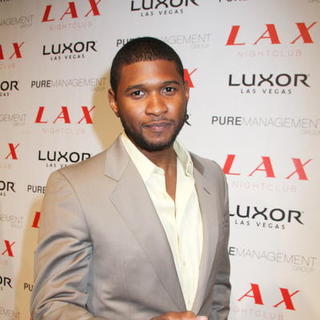 One of the arguably most anticipated albums in the past few years will be released this mid-year under the title "". whose single "Love in This Club" dethrones the long reigning champion single "Low" by , will release his album in four years sometime this June.

"Love in This Club" has been confirmed to be the first single from the album which would follow up the 2004 Grammy-winning album "". The single made the third largest jump on Billboard Hot 100 chart's 50 years of history by leaping from #51 straight to #1. A music video for it will be shot in Atlanta next week.

News
>
Celebrity Gossip
March 08, 2008 02:57:13 GMT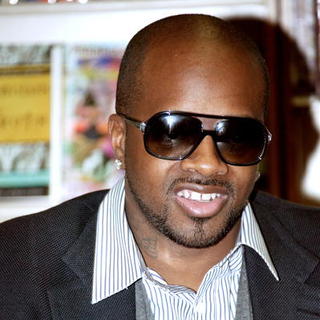 has denied rumors that recent laser eye surgery left him "virtually blind." The music mogul has, through his publicist, denied the rumors saying that they are completely "not true."

Dupri, a platinum-selling producer, was reported last week to be suffering from serious complications following laser eye surgery that he took two weeks earlier. He reportedly was forced to cancel a scheduled lecture titled "How to Get a Record Deal" which was due on February 28 to have an undisclosed surgical procedure.

News
>
Movie News
March 08, 2008 02:44:35 GMT

As it has been , the teaser trailer of the much anticipated action fantasy flick "" will be outed early March. ComingSoon revealed that Universal Pictures have confirmed that the teaser will be released on Wednesday, March 12.

The video footage showcasing materials from the Louis Leterrier-directed film is set to make its broadcast debut exclusively in a simultaneous "roadblock" on seven different networks. The chosen networks, MTV, MTVU, MTV2, VH1, Spike TV, Nick at Nite and CMT, will simultaneously premiere the teaser at 9:56 P.M. EDT or at 6:56 P.M. PDT.

News
>
Celebrity Gossip
March 08, 2008 02:44:20 GMT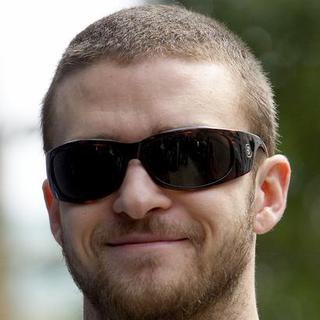 can now add TV producer to his career resume in addition to that of acting and singing. The pop singer has teamed up with Reveille Productions, the production company behind "Ugly Betty" and "The Office," to serve as an executive producer on NBC's pilot "My Problem with Women".

The show, which is a comedy, is not an original though. It actually is an adaptation of the Peruvian show called "Mi Problema con las Mujeres," a show that launched in July and has since been sold in 20 countries.

News
>
Music News
March 08, 2008 02:42:24 GMT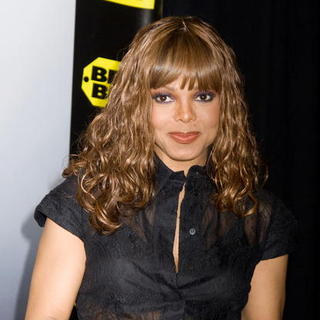 With her "" album out and comfortably sitting at #1 on Billboard Hot 200 chart, Janet Jackson is ready to map out tour in support of it. The singer will be ready to launch the "big" jaunt in mid-September with dates in American territories first and the rest of the world after that.

"We're talking about America first," Jackson told Billboard.com, "but I think we're going all over. I think I'm going to go back to Australia, back to Africa, obviously go to Asia, go to Europe for sure." Apt to her first single "Feedback", Jackson plans this tour to be an upbeat one with lots of energy flowing. "I'll probably tweak things from the last stage and stuff I had prepared for everyone," Jackson said on taking ideas from her unused concepts that were meant to support her 2006 album "".

News
>
Celebrity Gossip
March 08, 2008 02:21:49 GMT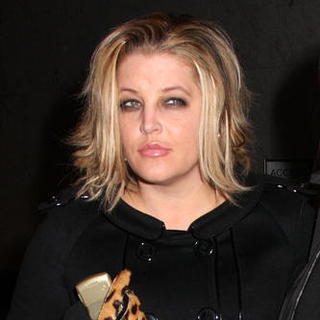 , who initially wanted to keep her pregnancy private, was forced to officially confirm the good news due to the "media scrutiny". The singer-songwriter, the daughter of the late King of Rock 'n' Roll , confirmed, with excitement and yet a great deal of reluctance, on her Thursday, March 6 that she and her husband Michael Lockwood are expecting their first child together.

The 40-years-old Elvis heir officially announced her pregnancy in a message titled "Confirmation under the gun" on her MySpace blog. The post came in response to the cruel comments the news media addressed to her concerning her looking heavier.

News
>
Music News
March 08, 2008 02:17:18 GMT

, has on Thursday, March 6 posted two pictures from his upcoming music video. The Grammy-winning rapper will release "Homecoming" as the fifth single from his 2007 album "" and he already has a video taped for it which will be released "soon".

Three black and white pictures are posted on West's official blog , two of it show West outdoor and the other one is from who is the featured vocal in the song. "Homecoming" the single has been put on for download sales in U.K. and will be released as a physical single worldwide.

News
>
Movie News
March 08, 2008 02:14:24 GMT
The latest installment of James Bond movie "" reportedly won't see Peru as a filming location anymore. According to Reuters, the producers of the upcoming action movie have announced on Friday, March 7, that they have ditched plans to film in Cusco, a city near the Inca ruins at Peru's top tourist site, Machu Picchu.

Concerning the reasons behind the cancellation, it was said that the producers believe the unpredictable bad weather could jeopardize the whole production as the filming schedule is very packed up. "They decided not to come because of climatic conditions. They couldn't be sure it wouldn't rain and they have very tight time," revealed Margarita Morales, the director of a Peruvian company hired to assist with the shooting, Iguana Productions. "They told me the reasons were strictly because of the weather."

News
>
Celebrity Gossip
March 08, 2008 01:47:06 GMT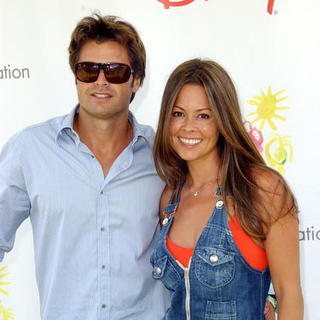 Actress, model, and TV host and her actor fiance, welcomed their second child together at 11:31 A.M. on Wednesday, March 5. The baby, a boy, weighed 6 pounds, 8 ounces and was 20 1/4 inches long.

"Mommy and baby are both doing great and healthy," a representative for Burke has revealed. Charvet adds, "and he's really, really cute!"

News
>
Movie News
March 06, 2008 09:31:56 GMT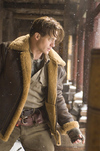 Though the third installment of "The Mummy" franchise "" has yet to hit the theaters, the talks about the film's spin-off have hit the web. According to Herald Sun, Rob Cohen, "The Mummy 3" director is considering to make a spin-off series from the character of Alex O'Connell who is played by Australian actor Luke Ford.

On Wednesday, March 5, the director expressed his hopes stating, "We may spin off into a complete father-son direction with Brendan, but by getting an actor who is in his 20s and not a teenager, we can also put the future on his shoulders." Further, in an interview with the publication, the 26-year-old actor also revealed that the spin-off talk has indeed been done. "There was talk at one point they might do a spin off series with Alex O'Connell depending on the success of this film", said the actor. He then added, "...they're picking me up to be in the franchise, not necessarily taking over it. I'd definitely like to be part of that series if they ask me again."

News
>
Celebrity Gossip
March 06, 2008 09:25:33 GMT

The love relationship of and appears to be short lived. The celebrity couple are reported to have ended their relationship.

The pair's split was first reported by Life & Style. The publication quoted an insider as saying, "Shiri and Zach were a great match. They both come from traditional Jewish backgrounds, but Shiri wanted to start a family and Zach shuddered at the thought of being tied down. He can't imagine getting married before he's 40."

News
>
Music News
March 06, 2008 09:19:45 GMT

Baton Rogue rapper has premiered the music video of his new single "I Miss You" that features . The song is taken as the second single from his recent release "".

The clip is directed by Edwin Decena who had penned 's "Let's Get This Paper", 's "Never" and ' "Shawty". It was shot in Brooklyn, New York, featuring Webbie as a rich but very busy star who doesn't get to meet his girlfriend often.