News
>
Music News
September 20, 2008 07:31:35 GMT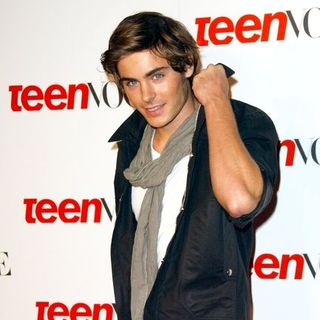 Actor says that he will not try his hands at the music industry. "Never," he says when asked if he considers to be a solo singer by releasing a debut album. In a further explanation, Zac reveals his reluctance saying, "I don't think I could contribute something to the industry that wouldn't be something you've seen before."

Zac became popular among young audiences after he appeared in 2006 Disney Channel Original Movie "High School Musical". He teams up with girlfriend and in a single, called "Start of Something New" for the TV movie.

News
>
Celebrity Gossip
September 20, 2008 07:18:21 GMT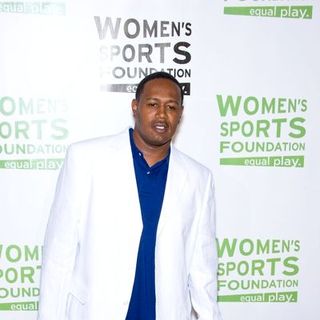 Revealing his intention to venture into business other than music by changing his stage name to P. Miller last month, has announced the launch of a new women and girls clothing line called "Miller Peaches" which is specially dedicated to plus-sizes women. In companion to the line's debut, he also announces a nationwide search for a spokesmodel for the brand.

"Miller Peaches" clothing line specializes in stretch denim for those with curvier physiques. It combines designer style with great value and is targeted at young women from various backgrounds. The line will retail for anywhere between $10 to $20.

News
>
Movie News
September 20, 2008 07:08:41 GMT

Hope for the development of "Fantastic Four 3" has once again being put out. Taking his turn to comment on the possibility of "" sequel being materialized, pointed out even further to MTV News suggesting that the movie project may not see the light after all.

"No one's really given it the kibosh to me, but the silence has been deafening. The fact that no one's mentioned it or asked a question says that, more than likely, that's not going to happen," he noted. "I know that both of them were tremendously successful from a box office standpoint, but we've all moved on into other areas and other films."

News
>
TV News
September 20, 2008 06:45:19 GMT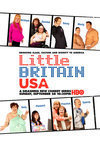 Weighing on the success of "Little Britain" in U.K., comedians and David Walliams develop the sketch comedy for its US version and name it "". The first season will kick off Sunday, September 28 on HBO at 10:30 P.M. and seven clips have been released to give introduction to the characters.

With the tag "Bringing Class, Culture and Dignity to USA", the States version will also see Lucas and Walliams portraying various different characters in new sketches along with new characters. American celebrities slated to make guest appearances are , , , , and among others.

News
>
Movie News
September 20, 2008 06:25:18 GMT

Apart from all its regular characters, Japanese manga live-action adaptation "" is going to have one interesting monster. Talking to MTV News about the forthcoming movie, the film's star lays open that the flick will have one very tall monster. "It's actually a very tall man - an 8-foot man," she explained.

Despite uncovering the fact, the starlet insisted that she couldn't discuss further about it saying, "It's based on something else from the..You know, I can't really say anything else." Beside this monster issue, she also slammed down the speculation hinting that the project is in jeopardy of being canceled. "Oh, no. I really doubt that's possible," disclosed Rossum. "That's not going to happen."

News
>
Music News
September 20, 2008 06:21:59 GMT

, John Paul Jones, and Jason Bonham reportedly give their frontman an ultimatum, saying that if he refuses to re-join on their comeback tour, he will then be replaced by a new singer. "They will be finalizing plans for shows over the next couple of months and will tell Robert that if he doesn't want to be involved they will go ahead without him," a source says.

Speaking of the possible reunion, the source reveals that the three members of the band "are determined a tour will go ahead next year" and there's an American guy who has been standing in for Robert regularly and doing a great job. The source close to the band states, "They've been rehearsing frequently in London and the band is really gelling."

News
>
Celebrity Gossip
September 20, 2008 05:50:39 GMT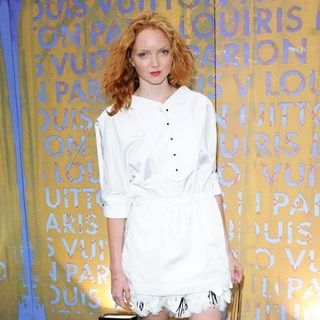 English model and actress is baring all in French edition of Playboy magazine. The 20-year-old beauty is photographed in 14 pages and on the front cover of the men's publication.

Lily poses for a shoot inspired by the cover of French musician Serge Gainsbourg's 1971 album "Histoire de Melody Nelson" for the magazine's cover shoot. She is photographed holding a teddy bear, wearing nothing but a pair of white socks. Her 14 pages of pictures inside haven't been disclosed.

News
>
Celebrity Gossip
September 20, 2008 04:45:39 GMT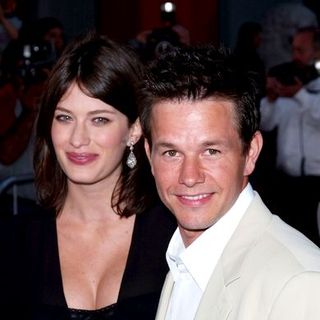 Rhea Durham, the fiancee of actor , has given birth to their third child together Tuesday, September 16 in Los Angeles, US Weekly reports. No further details of the newborn baby boy, including a name, have been released. He joins the couple's two other children; son Michael and daughter Ella Rae.

Rumors of a pregnancy began sparking in early April this year. Mark and Rhea remained mum until he took the initiative, confirming her pregnancy and the baby's sex in June.

News
>
Movie News
September 20, 2008 04:44:25 GMT

While Frank Miller was in Rome "", he got the chance to speak out a little bit about his other project "Sin City 2". Though refusing to spoil any details on the "" sequel, he revealed to BadTaste.it that the project is close to be started.

In a Q&A session, he said, "I cant' talk about my projects, because I don't believe a movie is real until I see the title on the screen. There are many things that can go wrong." He then added, "But I can tell you that I'm very close to begin Sin City 2 with Robert Rodriguez. We have to arrange a few things and we'll be back in action."

News
>
TV News
September 20, 2008 04:38:03 GMT

Fox have provided two previews to the new episode of "" season 4. The fifth episode called "Safe and Sound" will see Wyatt coming to kill Michael and Sara and also Agent Self getting involved in the action.

Meanwhile, the search for the card continues. This time, Michael and Lincoln are drawn to the Treasury Department when hunting for the next key card holder. The episode will air on Fox on Monday, September 22 at 9:00 P.M.

News
>
Music News
September 20, 2008 04:21:42 GMT
are seen making in "Lovebug" music video. While his other two brothers don bright yellow and blue shirts, on the other hand wears a dark brown sleeveless sweater and bookworm glasses.

Also joining them on the video set in San Pedro, California is beautiful actress . Her appearance has made some strong speculation that she will play a cameo in the video.

News
>
Movie News
September 20, 2008 04:09:07 GMT

Universal Pictures have backed out from their plan to finance "Tintin" trilogy. L.A. Times reported that the studio have recoiled from the Steven Spielberg and Peter Jackson's proposed 3-D animated films after Spielberg and Jackson submitted a final budget tally of $130 million.

The rejection of Universal forces the director duo to find another financial partner because Paramount Pictures, with which Spielberg has been developing the project, only agreed to finance half the trilogy. The decision to decline "Tintin" funding is said to be possibly caused by today's tough economic climate, stressing that it had nothing to do with the content of the films or the filmmaker duo.

News
>
Celebrity Gossip
September 20, 2008 03:53:16 GMT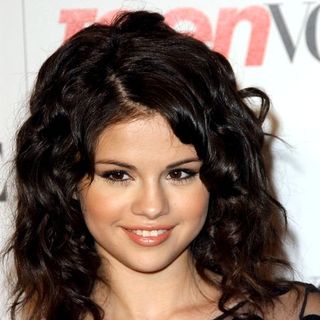 Young and famous, has ruled out the possibility of her starring in a film or TV series prequel to Emmy and Golden Globe award winning TV series "Sex and the City." Reasoning that she's too young to star in such film, she insists she isn't enthused by the prospect of acting in any possible prequel.

Earlier this week, HarperCollins announced that author and columnist Candace Bushnell, whose sex column was turned into a book, "Sex and the City," which became the basis of the popular TV series of the same name, signed a deal to write two young-adult novels focusing on the series' main character Carrie Bradshaw's high school years. The two novels are likely to be adopted for a TV series or a movie, it has been reported.

News
>
TV News
September 20, 2008 03:47:57 GMT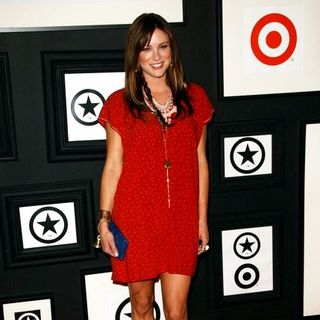 There will be a new sister for 's character in "". EW's revealed exclusively that 29-year-old actress will be in replacement of 20-year-old original cast as Nora in the new season of the CBS show.

The show's producers, Craig Thomas and Carter Bays, feel the need of an older actress to portray Stella's sister. However, Paxton will not be left out from the show, but will be given "another role" instead, an insider revealed. Furthermore, it is speculated that Nora's role will be in a wedding. Harris, who played bad girl Rachel Gatina in "", will have her episode aired in November.

News
>
Movie News
September 20, 2008 03:28:10 GMT

While conducting interviews for his new film "", producer David Heyman has offered some reasons and explanations to answer several "Harry Potter" fan sites' questions over "". Through it, it is revealed that the battle at Hogwarts and Dumbledore's funeral have to be eliminated to avoid repetition as well as provide the right ending to this sixth film.

Explaining his reason for the battle omission to Snitch Seeker, the filmmaker spelled out, "The reason why we left out the Battle at Hogwarts is because we have a battle at Hogwarts in the Seventh film and we are avoiding repetition." He then added on Dumbledore's funeral scene, "Dumbledore's funeral was something that I really loved and is a fantastic part of the book and part of me would have loved it in the film. But we decided that while we loved it that what we came up with was the right ending for the film that we had made."