News
>
Music News
October 27, 2007 06:56:18 GMT

Alternative rock band will on October 30, release their third studio album ''. The band that come from New Jersey, will begin the chapter of the album with song 'Williamsburg'.

The first single was already posted on their along with 11 other tracks within the album. One particular track that may catch the ear rather familiar would be 'End of the World ', a song utilized as the soundtrack to mega blockbuster movie '' (2007).

News
>
Celebrity Gossip
October 27, 2007 06:39:10 GMT

Leaving the persistent pregnancy speculation for latter, is coming out with her yet another fragrance. The multi-talented beauty is coming out with her ninth fragrance in five years "Deseo," which is the Spanish for "Desire," due out February next year.

On the use of the Spanish term to name the perfume, Lopez explained "I have a lot of synergy happening in my life right now that is taking me back to my roots and to everything that I'm about and how I was raised. This is what I really find my heart is into. It's the first time I have decided to use a Spanish word for one of our fragrances. We really look at where I am at in my life and what is important to me at that time. But the one thing that we have always concentrated on from the beginning is to be as truthful as we can."

News
>
Music News
October 27, 2007 06:03:57 GMT

Bringing the long hair and shirtless style back on the stage, new comer is giving the re-shakeup rock fans have been dying for. The four-piece band that emerge from Sacramento, C.A. will release their debut album '' on Tuesday, October 30.

Carried with the promising album are catchy songs 'Baby Baby Baby', 'I Wanna Be Your Man' and 'Poison'. received more than 500,000 views in just one day. "The core of this band is heart," said singer/guitarist Michael Grant.

News
>
Celebrity Gossip
October 27, 2007 06:03:43 GMT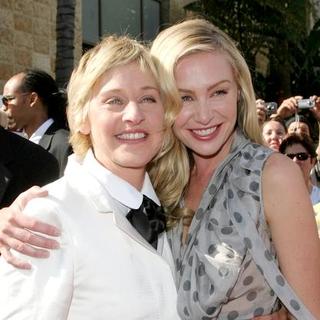 Not true. Recent reports on and have split are false.

A publicist for the talk show host has put to rest those false reports and has confirmed that the same-sex couple is still very much together.

News
>
Celebrity Gossip
October 27, 2007 05:38:35 GMT

It's going the way it's going. Hot on the heels of their reunion, keep working their way up the industry ladder as if nothing could let them down in anyway. In addition to their new album and world tour, the girls have signed up as the new faces of supermarket chain Tesco.

A spokeswoman for the retailer confirmed that the Spice Girls had filmed two Christmas adverts for the supermarket, which are said to be intended to give "a glimpse into what Christmas with the Spice Girls might be like".

News
>
Movie News
October 27, 2007 05:10:12 GMT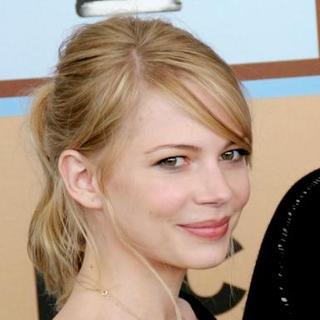 Manages to keep herself busy with a series of upcoming big screen features, next is poised to play the female lead in drama movie "", Variety has revealed.

The beauty thereby will team up with as a New York couple in crisis. Pic marks the first English language debut of Swedish filmmaker Lukas Moodysson, known for his 1998 work in "Show Me Love" which won him a Teddy Award in the 1999 Berlin International Film Festival.

News
>
Music News
October 27, 2007 04:44:18 GMT

With the album release date coming up around the corner, tracks from 's '' have been streaming down the line. Apart from first single 'Blue Magic', several other tracks appear in snippet of the whole album.

Among the known tracks in the album are a featuring song called 'Hello Brooklyn 2.0' and a collaboration with once rival titled 'Success'. Others would be 'Pray' and 'No Hook'. 's voice is now sampled in the track 'American Dreamin''.

News
>
Movie News
October 27, 2007 04:38:08 GMT

Sure you must be wide awake to watch this early footage from the psychological thriller. Yes, a trailer for -starrer "" has been smoothly released by MGM and The Weinstein Company on the net by now.

Spinning a bit less than two and a half minutes, the trailer is submitted in both standard and HD format on , but you can also reach for it via AceShowbiz's page. Or simply just check it out below.

News
>
Celebrity Gossip
October 27, 2007 04:36:54 GMT

While is elsewhere on the earth, gets busy dealing with her countless legal troubles, momma Lynne Spears has another thing to do, which is writing a book about parenting and life as a pop star mom dealing with fame in the modern sphere of tabloids.

Curt Harding, a spokesman for the Christian book publisher Thomas Nelson Inc., told E! News Friday October 26th Lynne has inked a deal to pen a memoir which will be focused on "her role as showbiz family matriarch."

News
>
Celebrity Gossip
October 27, 2007 04:01:16 GMT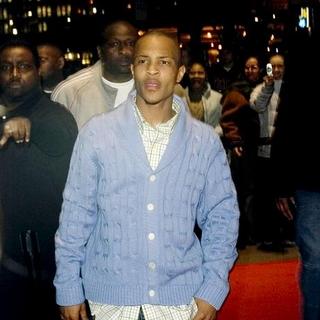 It's freedom for The rapper is getting a temporary reprieve from prison as the judge in his gun-possession case ordered a $3 million bond Friday October 26th, two weeks after he was that could see him jailed for 30 years.

T.I. walked out of the federal courthouse in downtown Atlanta after posting a $3 million bail; $2 million in cash bond and $1 million in property. As of the cash bond, it reportedly came in the form of two cashier's checks provided by T.I. and his record label Atlantic Records.

News
>
Movie News
October 27, 2007 03:22:22 GMT

Initial pictures from the movie set of "" in London have finally arrived on the net, capturing two principal cast members and , courtesy of Just Jared.

The twosome were caught sharing a laugh during a shooting break for scenes at the home of Horace Slughorn, played by , in Budleigh Babberton. Sequence filmed reportedly saw Harry and Dumbledore convince the former Potions Master to return teaching at Hogwarts after his retirement in 1980s.

News
>
Celebrity Gossip
October 27, 2007 03:13:27 GMT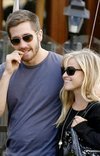 While the movie they make together, "," scored low in the weekend's box office, the just out-of-closet couple, and , keeps their romance on the highest heat ever. And here we present you more details on their time together while sightseeing in Rome over the weekend, plus more of their photos.

Jake and Reese, according to Justjared.buzznet.com, arrived in Rome together via private jet, checked into their hotel and then went for a romantic stroll through the capital city of Italy. Together the pair took in the sights of some interesting and historical places in Rome, including the Piazza Campo de Fiori, the Giordano Bruno Statue, the Museum of Rome, the Piazza Pasquino and Piazza Navona.

News
>
Celebrity Gossip
October 27, 2007 02:34:42 GMT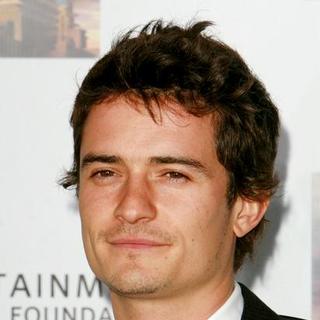 No charges in crash, it has been confirmed.

Los Angeles officials have on Friday October 26th cleared the movie hunk of hit-and-run and drunken driving charges stemmed from an October 12th that injured his two passengers.

News
>
Celebrity Gossip
October 27, 2007 02:06:54 GMT

' bid for custody of her two young sons with former husband has been put on hold.

The former couple was there at the courtroom Friday October 26th for the next hearing of their custody battle of sons Sean Preston and Jayden James. Sad to say that the pair will have to wait couple more days to have the issue finally comes to an official end.

News
>
Movie News
October 26, 2007 09:56:11 GMT

Hot from the release of "" in theaters nationwide today, Lionsgate is holding online charitable auctions for several exclusive posters of the flick which are signed by the cast members and filmmakers for the benefit of The Elizabeth Glaser Pediatric Aids Foundation.

Auctions begins today, October 26, 2007 and will run through the movie's opening weekend up to Sunday, October 28, 2007. To place the bid, please head directly to . Please note that there are only a limited amount of posters available.