News
>
Music News
September 04, 2008 01:56:25 GMT

's long awaited music video for her new single "Right Here (Departed)" has been released. Written by her longtime friend Rodney Jerkins, the song is taken from her fifth major studio album called "", which will not be available for purchase until November 11.

Featuring her younger brother and Rodney, the new video is directed by Little X in such a way to have a universal meaning. "You can take it like you're talking about a mother and a daughter, a sister, brother, girlfriend. Just popping up everywhere, just singing to them, and it's [got] an feel," Brandy explains. "Sometimes you see me on the street by myself completely, and it's pretty cool."

News
>
Music News
September 03, 2008 09:45:38 GMT

lead the shortlist of this year's Q Awards with four nominations. On top of the list, the band are nominated for Best Album, thanks to their latest album "". They will compete with four others contenders, including Fleet Foxes with their self-titled album, The Last Shadow Puppets with "The Age of the Understatement", with their self-titled album, and Nick Cave and the Bad Seeds with "Dig!!! Lazarus, Dig!!!".

The band are also listed in Best Track and Best Video categories for single "Violet Hill" from their fourth album. Other bands who join Coldplay in Best Track caterory are with "Ready for the Floor", Vampire Weekend with "A-Punk", and with "Happiness".

News
>
TV News
September 03, 2008 09:44:11 GMT
On Monday, September 1, season four of MTV reality television series, "", has leaped into its third episode and since the drama is fairly mellow this time around, the focus turns to the love department. In this episode, it can be seen that has had enough of her baseball player, while embarks on a love journey.

After spending her week avoiding injured baseball player Doug Reinhart and talking about their non-connection to everyone, LC finally comes to the conclusion that she is not "super excited" about him anymore. On the opposite coast, her colleague Whitney is set up for a date with a sexy model, Alex, she met at a NYC casting by her boss Kelly Cutrone. Inviting Alex for a dinner, Kelly cancels the appointment at the last minutes leaving Whitney alone with Alex.

News
>
Celebrity Gossip
September 03, 2008 09:37:29 GMT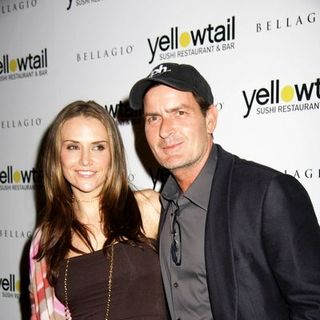 Making no secret of the joy he has as he's expecting his first child with new wife Brooke Mueller, keeps talking about things surrounding her pregnancy, including her cravings. In an interview with TV's Extra, the actor said his wife craves pickles and ice-cream among the other things.

"She came to the outdoor kitchen the other night with a jar of pickles," Sheen told Extra. "That was followed by ice-cream." Mueller herself openly admitted that in addition to both she also craves "cheese, crackers, pistachios and everything."

News
>
Movie News
September 03, 2008 08:49:22 GMT

Though still keeping close guards on the details of their film's plot, "" filmmakers revealed that moviegoers will be presented with tons of gadgets when they embrace the eleventh movie installment of the sci-fi series. "We intentionally don't talk too much about the story," explained producer Bryan Burk, "but there's all the gadgets you could want."

Spelling out replicators from the list because they originated in "Next Generation", Burk went further uncovering the kinds of gadgets to be seen saying, "No replicators but there's warp speed and transporter beams and tricorders and communicators and everything you could want. All the gadgets." Director J.J. Abrams added, "It's one thing in 'Star Trek' to get all excited and freak out about communicators, but to them, it's like it's the new iPhone. These are just the tool they're using."

News
>
Music News
September 03, 2008 08:43:21 GMT

A music video for 's new single entitled "Hope" has just been premiered. The song appears in his fifth major studio effort "", which has been released in February.

The video for the -reggae-style song is taped during one of his live performances in "Sleep Through the Static Tour". It starts with a capture of the singer taking the stage with his backing-up band and as the song flows, the audience in the gig dance slowly with the mellow, soft, romantic music. At some points, the scene shows his previous life as a fervent surfer before finally jumping into the musical industry.

News
>
Movie News
September 03, 2008 08:11:45 GMT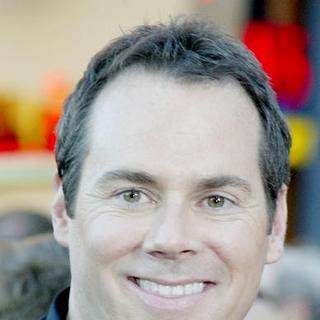 American filmmaker Stephen Sommers is on the run for the director role of "". Having done film project like "The Adventures of Huck Finn" and "The Jungle Book" in the past, he is said to be in talks with Warner Bros. Pictures to take the place of Guillermo del Toro, who was previously attached to the project.

Sommers' name came out in the director's list after del Toro, the "" director, made a four-year commitment for "The Hobbit". Though the negotiation for the director seat is still under way, Sommers has been tapped to develop the script along with "" scribe Stu Beattie.

News
>
Music News
September 03, 2008 08:09:15 GMT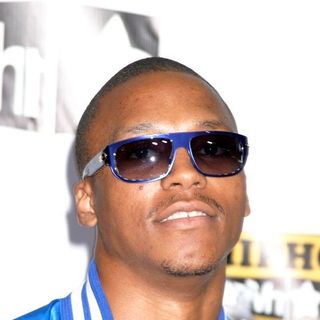 While visiting Indiana University earlier this week, took the time to treat the audience with a new material. The rapper played a new song aptly called "New Shit", which may be included in his third and last album "LupEND".

Introducing the song to the crowd, Lupe also dubbed his album as "the greatest album you ever heard in your life" adding that people shouldn't "say this is like a final album." He then launched to the new joint backed up by the band and additional rapper.

News
>
Celebrity Gossip
September 03, 2008 08:02:46 GMT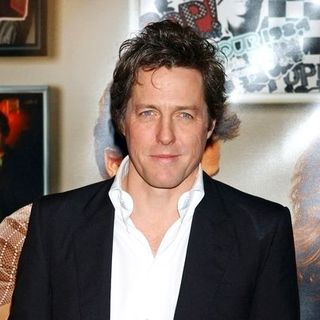 Often becoming the subject of media scrutiny with his love life, apparently has ended his single status as he's been reported to be dating fashion designer Catherine Fulmer, who's 21 years his junior. The dating report emerged following his split from socialite Jemima Khan in 2007 after three years of dating.

Hugh, who's about to turn 48 years old next Tuesday, September 9, sparked rumors that he's dating the 27-year-old lady after they were seen together on a beach on Sunday, August 31. Later that day, the twosome were spotted together again at the Taste of Evian Polo event, where Catherine was spotted wearing hot pants and a waistcoat.

News
>
Movie News
September 03, 2008 07:27:47 GMT

Putting the studios' conflicting requests aside, a Los Angeles federal judge has set a January 6, 2009 trial date for 20th Century Fox's lawsuit over Warner Bros. Pictures' screen rights of "". The decision on the trial date has been dropped by U.S. District Court Judge Gary Allen Feess on Tuesday, September 2 during a meeting between attorneys.

Since the trial date has been laid down, the rest of this year will be used for discovery and deposition proceedings. Various reports noted that Feess has also pointed that Fox should refrain attempts to get preliminary injunction as the case was too complex to be resolved in a short matter of time. Nevertheless, the studio could still ask the judge to permanently prevent Warners from releasing the movie after the discovery phase.

News
>
Music News
September 03, 2008 07:25:09 GMT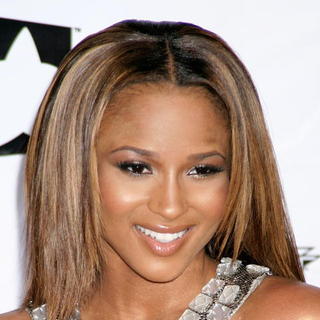 "", the third studio album from , will spawn "Go Girl" as the first single and the mentioned track has been leaked on-line prior its official release later this month. The single is featuring and according to Rap-Up.com, it uses the same beat as "Hood Girl" that has been leaked earlier.

Beside serving as the featured vocal, T-Pain also took over the production of the single. "Go Girl" was not the first choice as the lead single lifted from the album, but it won over a -featuring track called "High Price".

News
>
Movie News
September 03, 2008 06:34:33 GMT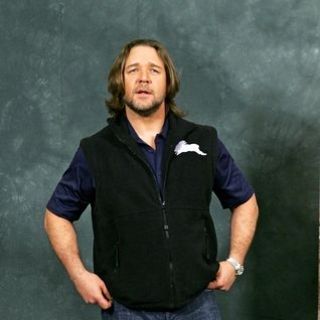 Despite circulating rumor, Academy Award-winning actor is unlikely to take the part of Sherlock Holmes' sidekick, Dr. John Watson. Director Guy Ritchie insisted on the fact for his next film project, "", at the premiere of his latest gangster movie "". "I don't have a Watson," he responded to the casting speculation. "Somebody just told me that I have Russell Crowe lined up but that's news to me. I suspect that hasn't happened and I'm still looking for my Watson."

Regarding the plot, the husband of hinted that a new story has been developed especially for the film. "It's going to be an amalgamation of all those narratives," he revealed. On the same notion, producer Susan Downey shared, "The world is within all the stories and it actually goes back to the books but the story is actually one that we made for the movie. What we can tell you is that he's a badass in this movie alright. That's what we're going back to, any Holmes fan that we've spoken to is getting really excited about this one."

News
>
Music News
September 03, 2008 06:34:25 GMT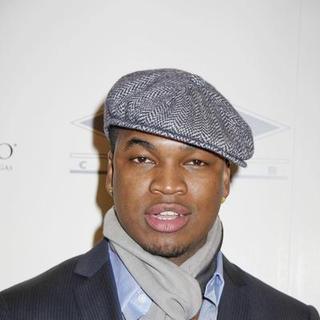 Judge favored in the case involving him and his fellow R&B singer . A concert promoter was ordered by the court to pay Ne-Yo an amount of $700,320 in compensation of the damages done after the singer was of Kelly's "Double Up" tour.

In January this year, Ne-Yo was suing mad after he was suddenly cut off as the supporting act of Kelly's November tour while in fact he already emptied his agenda especially for the commitment. Ne-Yo claimed that he was dropped because he was thought overshadowing the performance of the main act, namely R. Kelly. Ne-Yo reportedly was only given $50,000 for the two performances that he did and demanded the remaining contractual number of $735,000.

News
>
Celebrity Gossip
September 03, 2008 06:34:07 GMT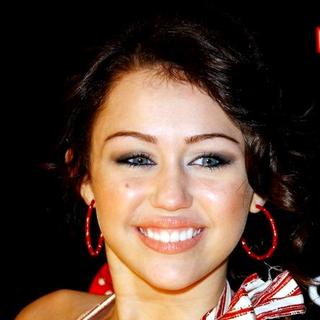 In Touch Weekly claims that has bought herself the car of her dream, a big one, which is Mercedes-Benz CLK 550 Cabriolet. Sharing her birthday wish list to the press, the actress-singer was previously quoted as saying she wants a car, Wii Fit and a puppy for her 16th birthday and it seems like she's making her dream comes true.

Per the publication, Miley ordered herself "a fully loaded, convertible white" one which costs more than $75k. Verifying the report, a source claimed that "Miley wanted special options like parking assist and a cream-colored leather interior, so she ordered the car early. She's telling everyone that she hopes to get a car when she turns 16, so when it comes, she can say it was a surprise from her parents."

News
>
Celebrity Gossip
September 03, 2008 05:06:06 GMT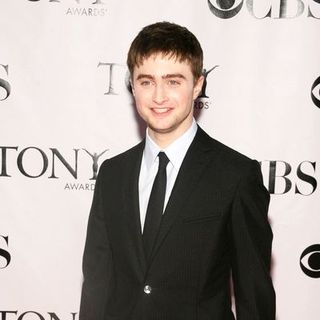 All grown up with many people tend to identify him as the famous boy wizard Harry Potter, the character that catapulted him to international stardom, has not yet achieved his biggest obsession of playing drag queen on-screen. Sharing his biggest dream to Details magazine, he also opens up about the reason why he has such willingness.

"I think part of me would love to play a drag queen," Radcliffe told the . "Just because it would be an excuse to wear loads of eye makeup."