News
>
Movie News
July 12, 2008 02:53:28 GMT

Like many highly anticipated movies, much details about the teenage-romantic musical "" has been kept under tight wraps. Little that has been shared lets out simply that the Wildcats are in their senior years and that Troy and Gabriella are facing the prospect of separation. But, now more details are coming out and they concern the spoiled Sharpay Evans.

Speaking out about what her snobby character will go through this time, sat down with MTV on Thursday, July 10. "Now she's competing for this Juilliard scholarship," revealed the 23-year-old. "You know how she is when she wants something! You know, she has to get it." Giving more hints, the Disney star added "I can't say much. But she is around some tough competition. I think she feels [that entrance to the revered performing arts college] is her step to Broadway."

News
>
Celebrity Gossip
July 12, 2008 02:52:49 GMT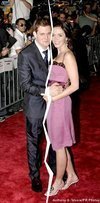 It's been three years that they've been dating and now and are calling it quits. The British actress and the Canadian singer have ended their relationship, it has been confirmed.

While neither of them issued a statement on their separation, a representative for Buble tells Perez Hilton, "Sadly, after three years, they have parted ways. They are both extraordinary people with huge talent. Let's wish them well." Though so, both of them will "remain friends," the representative added.

News
>
Music News
July 12, 2008 02:31:11 GMT

The new music video from hip-hop artist for his latest single "Baby" has been premiered on FNMTV on Friday, July 11. The new clip was directed by Benny Boom and also features the appearance of .

The clip starts with LL and Dream singing and partying at a night club accompanied by lots of girls. The "I Need Love" singer then got attracted to one girl and took her out on a ride on his car where they were chased by a police because of dangerous driving.

News
>
Celebrity Gossip
July 12, 2008 02:21:38 GMT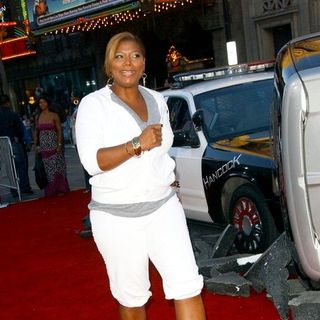 's vacation turned into a disaster when she was injured during a motorcycling accident. The rapper-turned-actress was enjoying a vacation in St. Thomas, Virgin Islands back in May when the unfortunate occurred.

The National Enquirer, the first to report the accident, claimed that Latifah rented a scooter and was touring the scenic countryside when she lost control of the bike and "went flying." A source told the tabloid, "She's lucky she wasn't killed. Fortunately, there weren't any cars or other scooters behind her when the accident occurred."

News
>
Movie News
July 12, 2008 02:06:43 GMT

Exceeding box office watchers' expectation by opening big and continuing to bring more gold with $146.5 million from the domestic sales, it is only a matter of time for "" sequel talks to hyphen. And just recently, the rumor of "" development has grown to be more than a speculation with HBO confirming the matter.

Giving a green light on the rumor about "SATC" second movie, the head of West Coast's HBO programming Michael Lombardo confessed that the plans for sequel are underway. "There is enormous interest by Warner Brothers Newline to do another 'Sex and the City', and I think, in fact, they're trying with our help to put that together now," so claimed Lombardo.

News
>
Music News
July 11, 2008 09:51:27 GMT
Rock band are about to stage their return to the music scene with the release of their new self-titled album on August 26. The new record was recorded and mixed at Blackbird Studios in Nashville and was produced by Neal Cappelino.

The songs on the album were all written by the band's frontman Gabe Dixon with the help of renown songwriter Dan Wilson. Revealing more details about the songs on the upcoming record, Gabe said, "We love great songs and real musicianship, and we take time as a band to come up with something that isn't typical, because the arrangement and performance can be just as impactful as the song itself." Some of the rocker's new track can be heard below.

News
>
Movie News
July 11, 2008 09:16:30 GMT

Back in late June, media has been buzzing that NBC Universal are going to compile a video promoting "" and the 2008 Summer Olympic because the two are taking place in the same location, China. Now, the twisted footage has come out and it provides an awesome effect connecting the two unrelated events.

Displaying several "Tomb of the Dragon Emperor" scenes that have never been unveiled before, the spot combines the action sequences of the Rob Cohen-directed movie with footages from the previous Olympic games. The running terracotta army bursts out to be Olympic runners racing to the finish line, the fist-to-fist fighting sequence between Rick O'Connell and the resurrected Han emperor turns to be a boxing match and a shot where 's character back-flip to avoid stabbing changes into a graceful gymnast on a balance beam.

News
>
Music News
July 11, 2008 08:59:28 GMT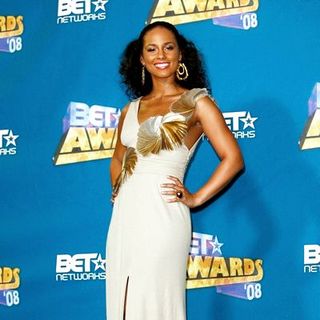 Rumors about the musicians who will be picked to sing the upcoming James Bond movie ""'s theme song keeps on emerging. After the likes of , and , now its who is being reported to become the singer of the new movie's official soundtrack.

The news comes from one of E! reporters, Marc Malkin, who claims that he has been tipped by a source that believes Alicia will be the one who take the job. According to Marc the source said to him, "I believe Alicia is the winner."

News
>
Music News
July 11, 2008 08:21:12 GMT

Progressive rock act are set to give their fans a special gift for their die hard fans by releasing a special Live DVD of their recent tour. The special package titled "Chaos in Motion 2007/2008" will have lots of exclusive stuff beside their live performance, such as documentary of the band's tour, special footages of their drummer Mike Portnoy, promo videos for their new songs, "Constant Motion", "Forsaken" and so many more.

The special package, which will see the group's live performance in cities like Milan, and Puerto Rico, is about to be dropped on September 23. Moreover, the new set will also be released in two types, a double DVD and also a five disc collector's package which will be containing two DVDs and three CDs, filled with 14 live tracks and expanded artworks. The full track listing and features of the upcoming DVD package can be viewed at .

News
>
Celebrity Gossip
July 11, 2008 07:51:25 GMT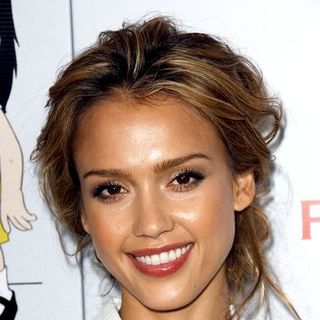 Originally declined all magazine offers to sell the first pics of her baby, finally has a change of heart. The new celebrity mother has agreed to sell pictures of baby daughter Honor to OK! magazine for $1.5 million, TMZ reports.

The deal, still according to TMZ, "consists of pictures of the baby now, and one other "event" - Christmas, Thanksgiving, vacation, etc." Honor Marie Warren is said to be "adorable" and her pics taken this week are "so cute."

News
>
Music News
July 11, 2008 07:26:50 GMT
Promoting his latest LP "", that was dropped on June 10, premiered a new music video on July 19. The new clip was made to accompany the rapper's latest single titled "Somebody (Loves You)".

The scenes starts with Plies coming out of his car and headed to a church to pray and writing something while listening to a music. Not only that, the new clip also featured footages of people that are doing some drastic moves like suicide and taking drugs because they feel that nobody loves them.

News
>
Movie News
July 11, 2008 07:23:29 GMT

Less than a month away from its worldwide release, the upcoming action horror movie "" has been hit with an unpleasant news. The -starrer movie is said to be on the brink of having to make some changes on its final cut before being theatrically released in China.

Report from Daily Variety noted that China's censors have sent request asking the people behind the movie to do certain changes on the tidbit before they give green light for its theatrical release in the country. Hence, up to date, the Rob Cohen-directed movie has yet to have exact release date for China. Shock Till You Drop further suggested that the possible reason on the problem arises from the fact that China has just released the banning video and audio containing ghosts, monsters and other things related to horror materials.

News
>
Celebrity Gossip
July 11, 2008 07:07:45 GMT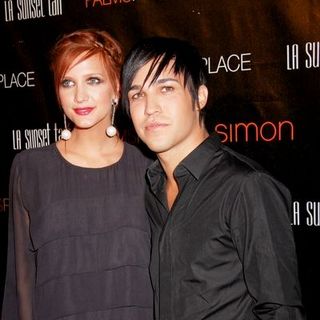 How months long she's been carrying her baby, it's not confirmed yet. But her singer hubby has shared her pregnant wife 's cravings. The singer revealed on 's KIIS-FM radio show Thursday, July 10 that his singer wife is craving green olives and pickles.

"Green olives on everything!" Wentz said in a statement. He then continued claiming his wife's cravings as "anytime kind-of-thing. You always have to be ready."

News
>
Music News
July 11, 2008 06:28:21 GMT

doesn't waste a lot of time to promote songs from his upcoming untitled record. After recently premiering the music video for the new album first official single "Hero" on July 7, the rapper has just launched another new clip for his latest single "Sly Fox" on July 11.

On the new clip that was being directed by Rick Cordero, it seems that the rapper is taking a shot at the banning of him from Virginia Tech charity concert last year as the video features footages of the world breaking news aired from the FOX channel. The rapper was banned from performing at the event to raise money for the victims of one of the deadliest massacres in U.S. due to his profanity in lyrics, especially concerning weapons which become a sensitive issue after the incident. Beside showing news footages, the clip also saw Nas and his friends actualized their anger at the media by destroying computers.

News
>
Celebrity Gossip
July 11, 2008 06:26:21 GMT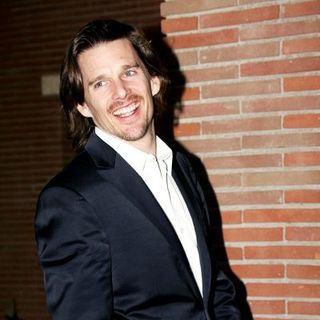 A confirmation was soon issued by a representative for now that reports on his hush hush nuptials have been all over the net. To US Weekly the representative confirmed the actor married his former nanny Ryan Shawhughes last month.

"They were married last month in NYC," so said the representative. "No further details are available." Though so the representative did confirm that both Hawke and Shawhughes are "thrilled".