News
>
Music News
August 29, 2007 07:35:34 GMT

will indeed release a charity song in aid of Children in Need. The single is expected to be played on the event's night on November 16.

Information assistant of the BBC campaign has confirmed via e-mail: "It is true that this year's official BBC Children in Need single will be performed by the Spice Girls. We are yet to confirm the details in November, and full details will be on nearer the time."

News
>
Movie News
August 29, 2007 07:05:05 GMT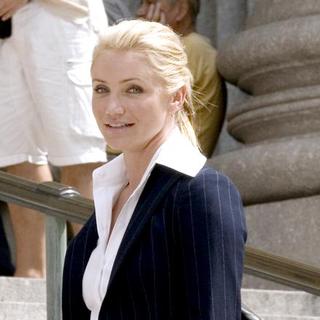 All cast and crew aboard, filming on "" is currently underway and following this, a number of on-set photos from the project have delightfully made their way to pop up on the net by now.

Taken from the flick's set in front of the New York City courthouse, most of the pictures feature female lead though there are also images of other stars like , , and .

News
>
Celebrity Gossip
August 29, 2007 07:04:18 GMT

is back on the market. The Canadian actress is back on the single saddle again after reportedly broke up with boyfriend Sean Avery after almost two years together.

OK! magazine reported it was Cuthbert who ended the relationship several weeks ago. Still according to the publication, "Sean didn't appear to be brokenhearted about the breakup when he was spotted hitting on Elisha's good friend at the LG House in Malibu on Aug. 26."

News
>
Celebrity Gossip
August 29, 2007 06:46:07 GMT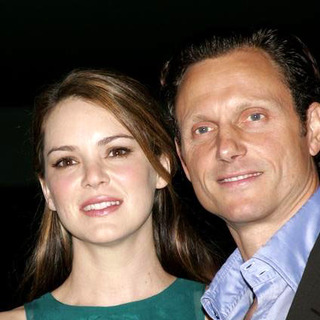 is now a mother. The Australian actress gave birth to a baby girl, Satine Anais Geraldine Macht, Monday August 20th in Los Angeles.

"Mum and Satine are happy and healthy," her publicist tells People. No other details on the baby girl being released though.

News
>
Music News
August 29, 2007 06:34:17 GMT

Setting off 'Cyclone' as the first single off his new release, is more than ready to release the whole package. The rapper will drop the album which is tentatively titled 'Ronnie Ray All Day' on October 16 via his new label Arista.

'Cyclone' that features production from and guest vocal from has garnered success by peaking at #20 in Billboard Hot Rap chart since its release in July. A Malcolm Jones-directed clip was premiered August 6 on Yahoo! Music.

News
>
Celebrity Gossip
August 29, 2007 06:21:34 GMT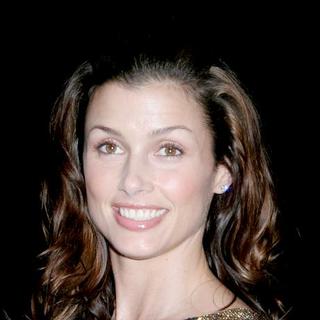 The newly mother breaks her silence. is speaking for the first time since gave birth to a baby boy last Wednesday August 22nd in Los Angeles.

Feels thankful for her "healthy baby" whom she named John Edward Thomas Moynahan, Bridget tells People through her representative that she "is excited about being a mother."

News
>
Celebrity Gossip
August 29, 2007 05:11:09 GMT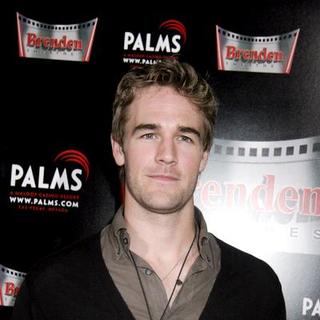 Dawson Leery turns "Ugly". Television and film actor , best known for his role as Dawson Leery in "Dawson's Creek," has landed a starring role in the hit TV dramedy "Ugly Betty."

Slated to guest star on an October episode of the series, the actor will play the owner of a fashion house who isn't impressed by transsexual Mode magazine editor Alexis Meade, played by . His role will later on try to persuade Daniel Meade, ' role, to fire his transsexual sister.

News
>
Music News
August 29, 2007 05:07:30 GMT

' '' turns out to be a double disc set. The album that marks the band's first in 28 years contains 20 tracks altogether, sporting new materials as well as a live track from previous compilation.

In the first disc, there's Glenn Frey's 'No More Cloudy Days' that was included in 2005's DVD set 'Eagles Farewell Tour I: Live from Melbourne'. It will also contain the album's lead single, 'How Long', that was premiered on August 16.

News
>
Movie News
August 29, 2007 04:49:04 GMT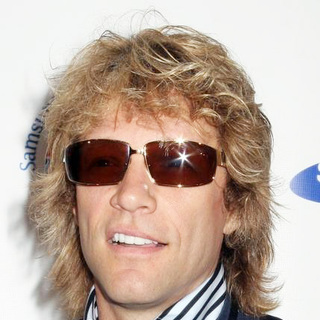 Last seen on the big screen in 2005's "", rocker is making his way back to the film business, only this time as a producer instead of a star, Variety has revealed.

Thereby marking his first venture behind the camera, the Perth Amboy, New Jersey native will produce a new drama feature entitled "" alongside his music managers Jack Rovner and Ken Levitan. Pic turns out to be a movie adaptation of Jessica Blank's fiction debut of the same name slated to hit stores October 23 under Disney's Hyperion Books for Children.

News
>
Music News
August 29, 2007 04:40:32 GMT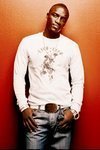 Producer Clinton Sparks has denied the claim that didn't write his latest song 'Sorry, Blame It on Me'. Sparks insists that both of them work together and that his collaborator is "an incredibly accomplished producer and songwriter".

Earlier this week, gossip site TMZ.com reported that a close source said Akon didn't pen the apology song. Instead, it was initiated that Sparks had written the entire piece although he was still credited as co-writer and producer.

News
>
Celebrity Gossip
August 29, 2007 04:38:44 GMT

The fun is completely over, it's time to get back on duty. is done with the family time she had with partner and their four children and heading for Iraq to meet with refugees and U.S. troops in the country.

Jolie wrapped up a two-day trip to Syria and Iraq Tuesday August 28th, accompanied by her bodyguard Mickey Brett, in her role as a Goodwill Ambassador for the United Nations High Commissioner for Refugees (UNHCR). While she was there, the actress took time meeting with displaced Iraqis in neighboring Syria on Monday before then crossing into Iraq for a few hours the next day, reportedly "to see firsthand the plight of hundreds of thousands of families uprooted by the ongoing conflict."

News
>
Movie News
August 29, 2007 04:16:31 GMT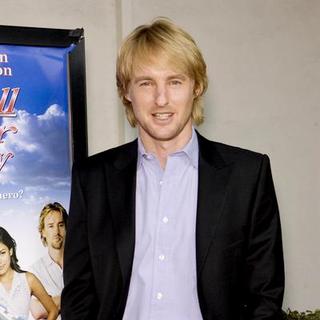 The attempted suicide conducted Sunday, August 26, 2007 not only has brought shock to fans and moviegoers alike but also turns out to vanish all the excitement on chance to see him reunite with fellow funnyman in "."

Currently recovering at Los Angeles' Cedars-Sinai Medical Center, Wilson reportedly has dropped his role in the ensemble comedy which has been in production since six weeks ago. The actor supposedly was slated to begin a week-long shoot in two or three weeks.

News
>
Celebrity Gossip
August 29, 2007 04:06:38 GMT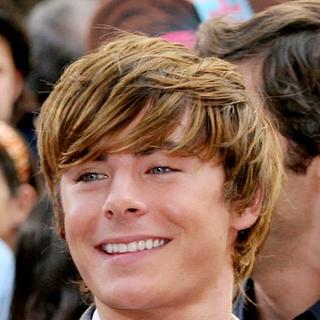 has a new calling. It's hosting the upcoming Aussie Kids Choice Awards.

The "High School Musical" star is heading to Australia to serve as host of the 2007 Nickelodeon "Australian Kids Choice Awards," slated to be held October 10th later this year.

News
>
Music News
August 29, 2007 04:05:50 GMT

will officially release a brand new song on radio outlets according to insiders in Jive Records. A track called 'Gimme More' is ready to be launched next week and will be included in her come back album which is due 2008.

The up-beat song is and protege Danja-produced which is still unknown to be a first single or a promotional track only. In July, it was reported that her new single is 'Get Back' which music video has been shot.

News
>
Celebrity Gossip
August 29, 2007 03:29:51 GMT
Could fan boycott force to seek help for her drug addiction? Well, her father in-law thinks so.

Giles Fielder-Civil, the father of Amy's husband Blake Fielder-Civil, told BBC Radio 5 Tuesday August 28th he believed both Amy and Blake had used cocaine, crack cocaine and heroin and were in "abject denial" about their problem. "I think they believe they are recreational users of drugs and they are in control. Clearly they are addicts," Giles said.