News
>
Celebrity Gossip
April 17, 2008 04:07:52 GMT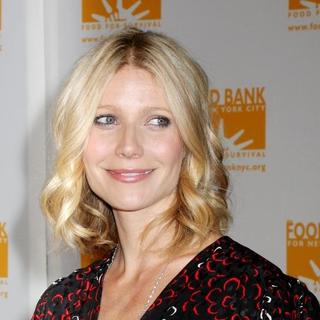 revealed in the May 2008 issue of Vogue Magazine that she battled postpartum depression after welcoming her second child, son Moses, way back in 2006. "You know, I had postnatal depression after Moses," she was quoted as saying.

Opening up about the battle, the Oscar-winning actress claimed she "didn't know I had it until after it was over. I just didn't know what was wrong with me." Detailing on her postpartum depression, Gwyneth said that after giving birth to Moses she "felt really out of my body" adding "I felt really disconnected. I felt really down ... I felt pessimistic."

News
>
Music News
April 17, 2008 04:05:17 GMT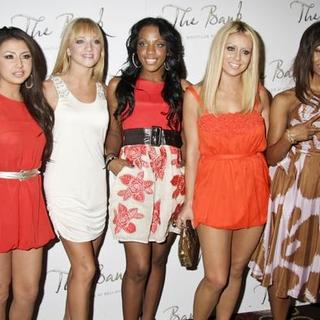 's proteges, and are going to hit the road together to promote their new releases. The music acts will team up to make up "P. Diddy & MTV Present Making the Band 4 - The Tour" line-up, accompanied by their Bad Boy label mates, Donnie Klang and Cheri Dennis.

The trek will visit 10 cities beginning May 24 in Orlando, Florida. Tickets are pre-sold starting today, April 17 on Bad Boy Records website while its general sale will be effective starting from Saturday, April 19. Diddy who announced the tour on MTV's TRL on Tuesday, April 15 said that there will be cameras following them during the tour and the footage will be aired this Summer as an episode for the new season of his reality TV series, "Making the Band".

News
>
Music News
April 17, 2008 03:30:13 GMT

' new album is taking shape with the revelation of its album cover and full tracklisting. The album which is titled "" simply uses the close shot of Jennings' face from his side and a dawn sun which is interpreted as the kind of "change".

Tracklisting are also available, containing as many as 15 tracks including two lead singles, "Cops Up" and "Never Never Land". Both tracks have received their video premiere with the latter specifically lifting the 'family theme' that the R 'n' B singer wants to project in the CD. The end credit of the video stated "Family, it never goes out of style".

News
>
Movie News
April 17, 2008 03:27:08 GMT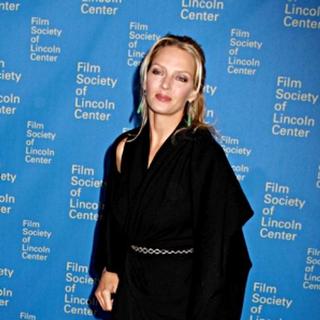 Apparently, couldn't get enough of her caregiver movie role. Though she has been picked up to take the nanny role in "", it is now reported that the "Kill Bill" heroine has landed another caretaker character in an indie movie "".

According to Variety, the 37-year-old actress has been assigned to portray a mother of two who is preparing for her daughter's sixth birthday party. In the film, she will share the screen with who plays her character's best friend, and , who is set to be her character's husband.

News
>
Music News
April 17, 2008 03:03:10 GMT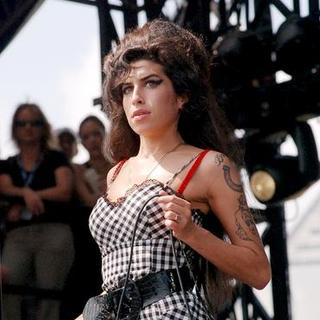 Just when things started to build up on her good side for , the wall has crumbled down once more. The "Valerie" crooner reportedly is given a warning by her label, Universal to stay away from drugs and other binges if she wants to release another album.

Winehouse has confirmed that she is working on the follow up to her Grammy-winning album "" but it's likely that it will not see the light at all. The head of her British label, Lucian Grainge had given a warning earlier this year when she made headlines with footages of her smoking crack surfacing on the media. Now that she allegedly falls down to the pit once more, the label has to take second interference.

News
>
Movie News
April 17, 2008 02:38:05 GMT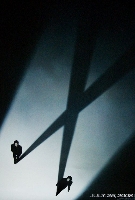 The title to the much anticipated sequel of the sci-fi thriller "The X-Files 2" has finally being unveiled as the film's distributor, the 20th Century Fox, have agreed to use the name on Wednesday, April 16. The Associated Press reported the creator of the television series as well as the director of the sequel has revealed that the second X-Files film will be known as "".

In a telephone interview with AP, Carter revealed that the title has been decided from the first time he and co-scribbler Frank Spotnitz developed the script, but was kept under tight wraps by the studio executives to give them more time in making sure that it is a marketable one. Explaining about the reason behind the choosing of the title itself, the filmmaker confessed that it was not a hard thing to do. "It's a natural title. It's a story that involves the difficulties in mediating faith and science. 'I Want to Believe.' It really does suggest Mulder's struggle with his faith," so the 51-year-old screenwriter claimed.

News
>
Celebrity Gossip
April 17, 2008 02:36:32 GMT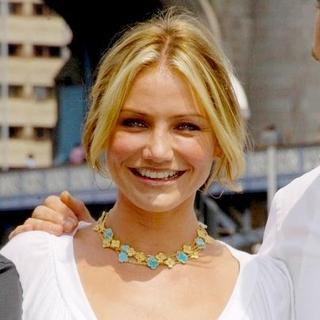 has on Wednesday, April 16 issued a statement through her publicist Brad Cafarelli, remembering her late father, Emilio Diaz, who died suddenly of pneumonia on Tuesday morning, April 15. The actress also revealed in the statement her gratitude to those who have extended their condolences.

"My mom, sister and I are deeply appreciative of the overwhelming outpouring of love and support during this difficult time for us and all of our family," read the statement. "My dad was loved by so many people and his humor and spirit will always live on in our hearts."

News
>
Celebrity Gossip
April 17, 2008 02:28:35 GMT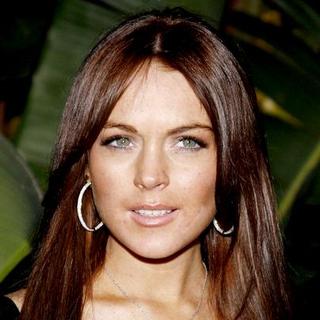 Has been keeping herself away from both the music and movie industries following her recreation of the late 's "Last Sitting" for New York Magazine's February 25, 2008 issue, finds herself at the center of media attention yet again with Internet reports stating that she's about to do missionary work in India. A representative for her, in fact, denied the reports, insisted "this isn't true."

U.S. tabloid In Touch claimed to have cited Lindsay's father Michael Lohan as saying that his celebrity daughter has signed up to do missionary work with Times Square Church Missions and is also considering other international missions. "She has made it clear she definitely wants to come along," the publication quoted Michael as saying.

News
>
Music News
April 17, 2008 02:25:02 GMT

are taking their original bassist back to the clan. Eric Avery is confirmed reuniting with guitarist , vocalist Perry Farrell and drummer Stephen Perkins though it is still for a "one night only" bill.

The four piece will take the stage at U.S. NME Awards on April 23, the date where they will perform together for the first time since 1991. The event which is held at Los Angeles' El Rey Theater will see the band being rewarded NME's Godlike Genius Award as well as performing three songs which are not listed yet.

News
>
Celebrity Gossip
April 17, 2008 02:04:20 GMT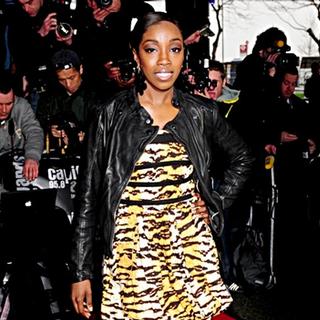 Is a West London native who rose to prominence in the U.K. with her hit single "American Boy," featuring , is cashing in on her fame to do good deed for the society. The songstress is teaming up with both MTV and Body Shop to help increase AIDS awareness and education the world over as part of the "" campaign, VH1 reports.

Help promoting the cause, Estelle has signed on to be the spokesperson for , which is MTV's initiative which aim is to promote AIDS awareness. How to take part in the cause? Simply buy Body Shop's $8 Guarana Lip Butter limited edition and people will have $5 of each purchase to be donated to the Staying Alive Foundation.

News
>
Movie News
April 16, 2008 09:44:01 GMT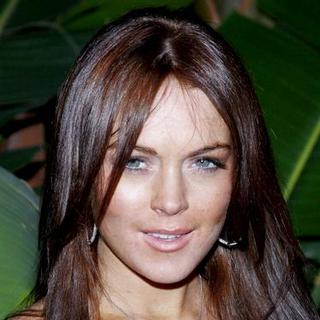 Matthew Bright, the director/writer of the 1996 crime thriller "Freeway" which is starred by and , has been picked up to bring -starrer film "The Manson Girls" to the big screen. According to Bloody-Disgusting, the helmer will be serving as the film's director as well as the scribbler.

Aside from announcing Bright as the man behind the project, the site also came up with the claimed official synopsis. From the synopsis, it is unveiled that the story will resolve around three girls from wealthy family, Brenda, Sadie and Squeaky, as they join a particular hippie community and become the devoted follower of convicted murderer Charles Manson. It is also explained that the story will be seen from the three girls' point of views.

News
>
Celebrity Gossip
April 16, 2008 09:41:21 GMT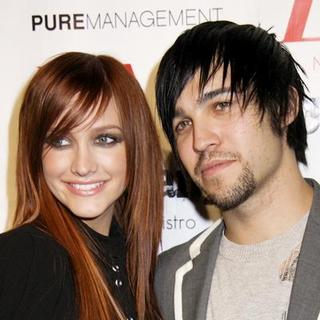 While her singer fiance has been keeping himself busy, doing the best he can to put the brake on the persistent reports that is pregnant with their first child together, a new obvious sign of her baby bump has just been released. OK! Magazine has made public the exclusive picture of Ashlee's apparent baby bump, which was taken outside the Chart House Restaurant in Malibu, Calif. on April 12, the same day she was said to deal with a "fierce bout of what appeared to be morning sickness".

OK! published the picture with the accompanying headline that reads, "OK! Exclusive: Ashlee's Baby Bump Revealed!" The picture shows Ashlee holding hands with Wentz, exposing her not-yet so big indeed growing belly.

News
>
Movie News
April 16, 2008 09:22:16 GMT

The fans of "Grey's Anatomy" actress, , is going to get a once-in-a-lifetime chance as they will be able to see their idol starring in a thriller film for free. According to The Celebrity Truth, "Zyzzyx Road", the 2006 independent thriller film featuring the "" beauty, will be aired online on its without taking any charge.

Allegedly, the filmmakers behind the John Penney's film have unveiled that the feature film will be screened for 24 hours on April 17, 2008. To watch the film, the likely online audience will have to register. Aside from giving the chance to see the film, it is also noted that the DVD version of the movie will have a cheaper price.

News
>
Music News
April 16, 2008 09:16:14 GMT

have premiered a music video from their "" album. The Hip-Hop group has released the clip for track "The Heart Gently Weeps" where soul singer provides the vocals.

The song has a close reference to song "While My Guitar Gently Weeps". ' guitarist John Frusciante assisted in the song along with Dhani Harrison who is the son of George Harrison. This is made the first official single from "8 Diagrams" which was released late last year.

News
>
Music News
April 16, 2008 08:34:21 GMT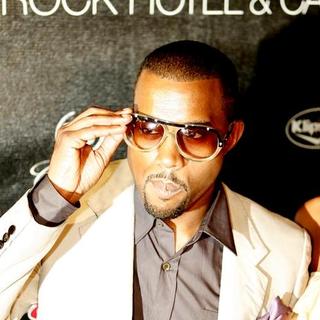 has brought in production duo Wrightwax who won the beat battle competition "The Set". The duo consisting of cousins Deuce and B. Wright are signed to West's G.O.O.D. Music after being acquainted through the label's artist, .

"From working with Big Sean, we got a chance to get in the studio with Kanye while he was making the album and he said he wanted to sign us," Wright told SOHH.com. "We were in Atlanta and he was just playing some of our tracks and in the first ten minutes, he was like 'I wanna sign ya'll,'" Deuce added. "He was listening to our stuff and he turned it down and was like, 'how did you think to do this?' I was just in awe. I mean, it was Kanye West asking me how did I do this."