News
>
Celebrity Gossip
September 05, 2008 07:14:40 GMT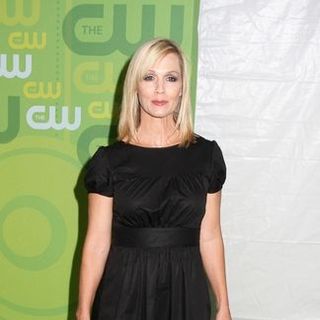 Aside from the success of her latest TV project, CW's "", finds out that not all is well in her life as her little daughter, Lola Ray, was diagnosed with arthritis earlier this year. Opening up about that in a new interview with People, she referred to the moment as "six months of hell."

"I had a sick daughter and then my father passed away, so there was a six month period in my life when I didn't think about my looks or my weight or my body or anything," so she explained to People for using such reference. Not knowing the disease Lola was suffering from, she found it even harder when after completing her stint on "," Lola's condition got worse and she didn't even know what was wrong with the little girl.

News
>
Movie News
September 05, 2008 06:43:10 GMT

"" is most likely to be well on the way as Columbia Pictures have hired scribes for their newest comedy fantasy project. On Thursday, September 4, Variety reported that the production company have picked up "" writers/co-executive producers, Lee Eisenberg and Gene Stupnitsky, to pen the script.

Reportedly, Eisenberg and Stupnitsky are expected to design the film to be a platform for the original cast, consisting of Harold Ramis, , and Ernie Hudson, to be teaming up once again as the ghost exterminators. The pair have recently collaborated with Ramis for his directed comedy "" by providing the script.

News
>
TV News
September 05, 2008 06:42:58 GMT

Golden Globe Awards winning television show "" will have its spin-off in production. TNT have announced that they have ordered for a script for the spin-off which will be penned by the creator/executive producer James Duff.

In the new project, Duff will be assisted by co-executive producers Adam Belanoff and Michael Berchem. No clue yet as to which character from the cop drama series the spin-off will focus on, or whether it will chronicle only one or the whole cast altogether. According to Hollywood Reporter, industry insiders said that it may be titled "The Fixer".

News
>
Music News
September 05, 2008 06:16:15 GMT

Hip hop group , who are comprised rappers , Chad Hugo, and Shay Haley, are scheduled to hit the road with rap peer . Called "Invincible Sounds of Summer", the gigs will be kicked off in Houston on September 9 and wrap up in Miami on October 10.

According to their promoter, in the tour, N.E.R.D will sing new tunes from their third and latest record, "", which has just been released in June. Meanwhile, Common is going to bring out his forthcoming "", which has been pushed back from June 24 to September 22.

News
>
Movie News
September 05, 2008 05:16:13 GMT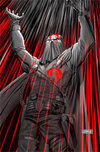 More details from the upcoming "" have been shared and this time it is about the meanest of the baddies, Cobra Commander. Providing more information about this character, producer Lorenzo di Bonaventura told MTV News that Destro's boss will be portrayed as an intricate character saying, "As we see it, he's a very twisted character. As the backstory evolves, you discover why his personality [is like that]."

Contrasting the masked character played by with 's Joker, di Bonaventura noted that unlike Joker who takes control of his background, Cobra's past will be unveiled in the movie. "I thought what was great in '' was that Heath kept telling you different stories [about his past] so you never knew what it was, and they were all spooky and crazy," he said. "[In our film] you get to see it, and you get to understand what's happened to this guy."

News
>
TV News
September 05, 2008 04:56:17 GMT
Having the privilege of presenting many guest stars, NBC's "" makes use of the "" popularity by signing in two of its cast for a cameo. and who play Serena van der Woodsen and Blair Waldorf respectively will appear on the comedy show as guest-stars.

Entertainment Weekly's Michael Ausiello revealed exclusively that both stars have closed the deal for a November episode. Roles that they will be playing are the high-school mates of Liz Lemon () who will support the insight to Lemon's place in the community while a student.

News
>
Music News
September 05, 2008 04:34:45 GMT

Bay area rapper has just dropped a music video in support of his -featuring single called "Wake It Up", which will appear in his upcoming twelfth major studio album called "". The effort, which is produced by and , is reportedly due to come out on October 28 under the courtesy of Columbia Records.

The music video for the tune has Akon and some beautiful young ladies as cameos. One of the girls is seen in yellow bikini, swimming in the beach, while the others are enjoying the company of E-40 in his luxurious mansion. On some scenes, the rapper is also captured rapping in an all-night outdoor party with the girls and some friends, enjoying the sea breeze.

News
>
Movie News
September 05, 2008 04:32:28 GMT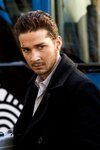 A fresh clip from intense thriller "" has been unearthed. The short new footage highlights on two major characters, Jerry Shaw played by and Thomas Morgan portrayed by , in a scene where Shaw tries to explain to the authoritative figure that he has been framed as terrorist, but his effort is met with serious threats from Morgan.

Returning home after his successful twin brother is mysteriously dead, Shaw is greeted with a suspicion of him being a member of a cell plotting to assassinate a politician. Still, he is not alone. Rachel Holloman, a single mother, has also been pulled into the similar situation. Now, together, they must find a way to prove their innocence and uncover the identity of the woman who seems to know their every move.

News
>
Celebrity Gossip
September 05, 2008 04:28:18 GMT

Having been together for months, and spark rumors that they will soon walk down the aisle as they reportedly are moving in together. Wedding talks are mounting hot on the heels of reports that claim the pair have set their eyes on a six-bedroom, four-bath mansion in Irving, Texas that costs nearly $700,000 for them to live in together.

"Jess and Tony have been together since last Thanksgiving and they're ready to take their relationship to the next level ... Both of them agreed it was practical to move in together before a wedding so they can work out the kinks," the National Enquirer cited its insider as saying. "Jessica still has her home in Beverly Hills, but she plans to oversee the redecorating of Tony's house, and then settle into the role of homemaker when her concert tour ends in October."

News
>
TV News
September 05, 2008 04:00:59 GMT

The animated dysfunctional family series "" will be entering its 20th season and it will bring in and as the guest voices. Entertainment Weekly's Hollywood Insider Blog revealed that Foster will be giving a voice to Maggie, while Hathaway is going to lend her voice to Bart's object of affection.

In the episode that is said to be scheduled for early 2009 broadcast, Foster gets the honor to voice the adult version of Maggie. The blog further suggested that Foster's episode may be entitled "Four Great Women & A Manicure" which "reimagines the worlds of Macbeth, The Fountainhead, Citizen Kane, and Queen Elizabeth I, with Springfield residents in key roles". Before Foster, Maggie was once voiced by .

News
>
Music News
September 05, 2008 03:38:37 GMT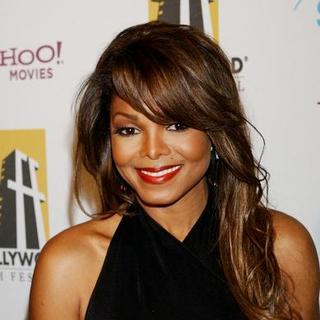 Following the poor market share for her tenth major studio album "", has reportedly questioned the capability of Def Jam Island Records and been reluctant to continue her deal with the recording company. In a conference call, Janet says, "I can't say if we'll be working with them in the future."

When asked whether it means that she will be leaving the label, Janet refuses to give an explanation. Instead of elaborating her statement, she says, "I don't know what the future holds between the two of us."

News
>
TV News
September 05, 2008 03:32:23 GMT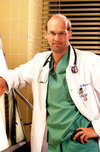 ' character in "" may have been killed in the 179th episode, but it will be revived, not literally, but as a flashback. Playing Dr. Mark Greene, Edwards was one of the original cast that were introduced in the beginning of the series. Serving the purpose of its final season, NBC announced that Edwards is due to reprise his role in one episode which will be shot within next week.

NBC announced further on Thursday, September 4, that Greene will appear in the episode called "Heal Thyself" which is planned to air on November 13. Edwards will share some scenes with who was introduced earlier as the new cast of "ER" for the 15th season as Dr. Cate Banfield.

News
>
Celebrity Gossip
September 05, 2008 03:15:24 GMT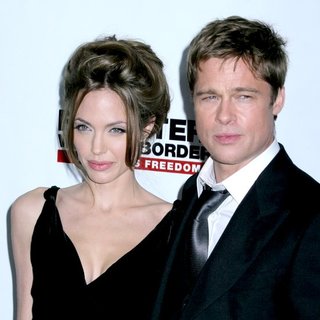 The annual Vanity Fair's "100 Most Influential" list has been released and it surprisingly includes Hollywood celebrity couple and , both of whom are ranked the 9th. They join such luminaries, as former Vice President Al Gore and Apple CEO Steve Jobs at the top 10 of the rankings of the magazine's so-called "New Establishment."

People from different field of jobs, ranging from politicians to film director, are making the list. Winning the No. 1 spot on the list is Russian prime minister and former president Vladimir Putin, who's credited by Vanity Fair to have helped Russia "rebuild its military, restore its pride, and re-assert its place in world affairs."

News
>
Movie News
September 05, 2008 03:11:56 GMT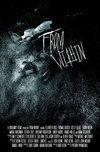 Phedon Papamichael's thriller "" has been announced to be the latest horror film selection to be included in After Dark Horrorfest III's line-up of the "8 Films to Die for". Outed on Wednesday, September 3, by After Dark Films' CEO Courtney Solomon, it will be joining the other previously-selected movies, "", "", "" and "".

Sharing his excitement upon knowing that the film starring Elizabeth Rice, , , Laura Allen, and has become the fifth film on the list, producer Adrian Butchart stated, "We've been fans of the After Dark Horrorfest '8 Films to Die For' series since it blasted onto the scene two years ago. We feel that we are in great company this year since the films look to be the best yet. We are delighted to have 'From Within' take part in the latest installment."

News
>
Music News
September 05, 2008 02:35:45 GMT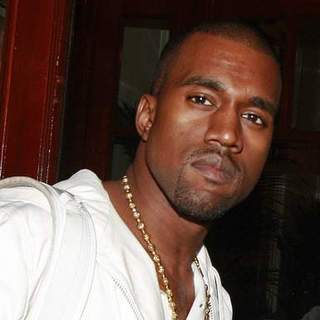 Despite saying that he would never perform at MTV Video Music Awards again after failing to win any prize, has decided to end his brief beef with the music cable network and agreed to perform at the closing ceremony of this year's show. In a press conference held on Thursday, September 4, comedian and VMAs host says to the cameras that Kanye will have a super-sized performance of his own that is still kept for top secret.

Furthermore, regardless the rumor that her old rival may not sing at the show, is confirmed to make her first televised performance in the event since giving birth to baby boy Max in January. Speaking of the upcoming performance, Christina says that she will debut her new single called "Keep Getting Better" from her "", which will come out on November 11. "You're going to get a first look and a first listen at my new image and my new sound," Christina tells reporters. "The last album, the style and sound was about vintage gleam, this one is all about the future."