News
>
Music News
April 09, 2008 08:14:13 GMT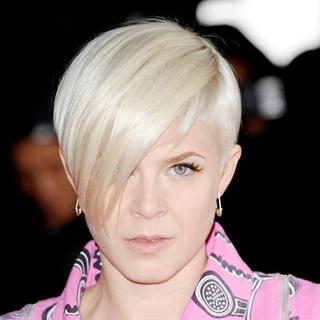 A music video for 's "Who's That Girl" has been released on her YouTube channel. The song is the fifth single from her 2005 album "" which according to a press release, will soon hit the U.S. stores on April 29 as part of her deal with Interscope Records.

The music video is directed by Diane Martel who has penned videos for and . "Robyn" the album has hit both her native country of Sweden and U.K. in 2005 and 2007 respectively. It is now packaged to be released Stateside with collaborations from Swedish electronic duo and rock band Teddybears.

News
>
Celebrity Gossip
April 09, 2008 08:10:31 GMT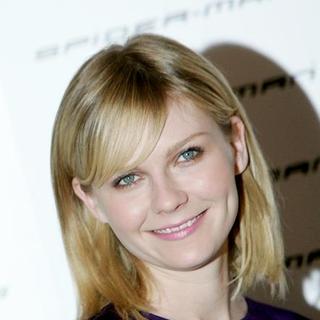 Could it be true that love is in the air for and ? The actress reportedly has fallen for the movie hunk, found a new love in him just weeks after swapping Los Angeles for the Big Apple.

Both movie stars, according to sources who saw them getting cozy Saturday, April 5 at trendy SoHo restaurant Freemans, "were definitely acting like they were on a date. They lingered there for hours and were both dressed kind of shabby." Dunst and Gosling were in New York City shooting their latest film "."

News
>
Music News
April 09, 2008 07:46:51 GMT

will make their fans guessing in their next studio album, "". The award-winning Hip-Hop group will not write the names of the featured guests on the liner notes of their new album, instead they will leave fans to guess through the artists' voice, an approach that they describe as "movie aesthetic".

This idea struck the band after seeing albums putting too many features on them. "I can't speak for everyone but I hate seeing lots of features on an album," frontman told Billboard.com. "So, instead we're having a movie aesthetic, where everyone is going to be part of the cast as opposed to being featured. You won't know who is on the album just by looking at the liner notes. You'll know only if you listen and recognize the person's voice. This way, people know we didn't do stuff for name sake, but really because that person belonged on that song."

News
>
Movie News
April 09, 2008 07:37:51 GMT

As Walt Disney Pictures and Pixar Animation Studios announced its animation slate at a New York press conference on April 9, 2008, it is unveiled that "Hannah Montana" star will lend her voice to the upcoming Disney animation about an American super dog "". In the family comedy animation, Cyrus is giving a voice to a human co-star of 's character.

According to ComingSoon, the 15-year-old daughter of country singer will bring her vocal talents to voice the human character named Penny. By taking the voicing role, young Cyrus will be joining Travolta who is set to voice the titular character and Susie Essman who is signed to voice abandoned house-cat Mittens.

News
>
Music News
April 09, 2008 06:50:49 GMT
One of the most talked about new acts, , chose the track as strongly titled as "How I Could Just Kill a Man" as her debut single. The artist who hails from New York and is signed to Geffen will on May 6 release her first album "" that sees a range of music genre starting from pop rock to Nu-Jazz.

The title to the lead single indeed is a close reference to 's song of the same title. Explaining this Charlotte said in an interview, "It was the last song that we wrote for the record. All the other songs were finished, and my producer came up to me and said, "'How I Could Just Kill a Man,' you know that Cypress Hill song? Play that song." And I was like, "Alright." I went into the other room and wrote it. I came out, and there it was."

News
>
Movie News
April 09, 2008 06:42:26 GMT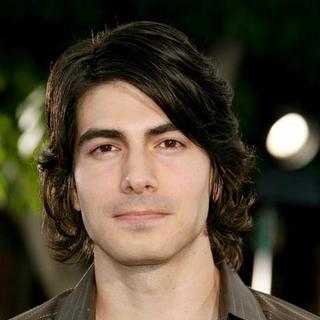 The depicter of the man of steel in superhero flick "" is reported to have been signed to star in the comic book adaptation film "Dead of Night". According to Bloody-Disgusting, the 28-year-old actor has officially been tapped to take the lead role in the horror movie project.

For this comic book adaptation project, the co-star of in "Returns" will be portraying Dylan Dog who is a nightmare investigator. Also, he is going to be acting under the direction of "" helmer Kevin Munroe. Further, he will join Munroe when the film begins its shooting that is expected to start in July 2008 in Toronto, Canada.

News
>
Celebrity Gossip
April 09, 2008 06:41:52 GMT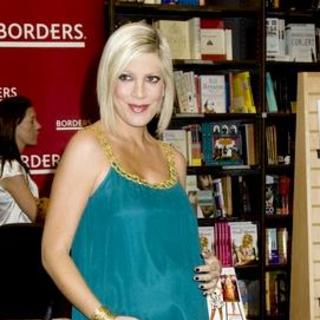 When it comes to rocking a bikini with a bun in the oven, isn't afraid of doing it. The actress who's eight months pregnant with her second child with husband dons a bikini for photo agency Startraks during the March 20 shooting of her Oxygen reality show in Beverly Hills.

"So far I've gained 25 pounds and am loving my body!" Tori told Startraks about her curvier body. "I'm eating whatever my body tells me it needs and wants. I love my growing belly and the curves I'm taking on."

News
>
Celebrity Gossip
April 09, 2008 06:01:22 GMT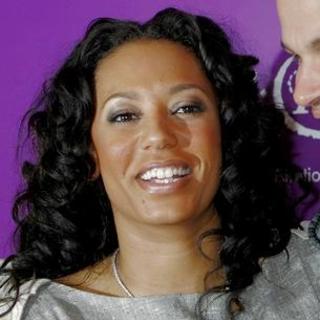 After being picked by lingerie brand Ultimo to become their new model, Melanie Brown takes a further step on her fashion career. Latest report said that one of the members has launched her own clothing line called Catty Couture. She debuted the Fall 2008 line at the California Market Center in Los Angeles on Monday, April 7.

The designs for the line were originated from Mel B's personal styles, which feature high-waisted skirts, leggings, tank tops, and lots of leopard print. Even though the designs haven't been shown to her fellow Spice Girls members, the singer believes that they really support her effort, saying "We're all really supportive of each other."

News
>
Celebrity Gossip
April 09, 2008 05:06:44 GMT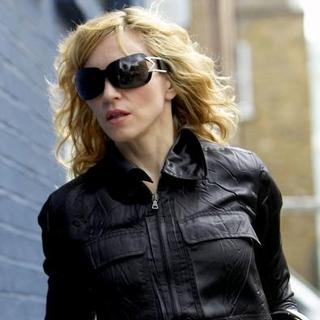 's former hometown is changing its opinion about giving her an honor. Mayor Charles M. Brunner has written a letter to the singer to offer her a key to the city, according to The Bay City Times.

"We have always been proud of your accomplishments but recently your induction into the Rock and Roll Hall of Fame reminded us that we need to honor you with the highest honor that Bay City can offer," Charles M. Brunner wrote in the letter. No further details on when the letter is delivered to the pop star or her response about the formal invitation.

News
>
Music News
April 09, 2008 05:01:12 GMT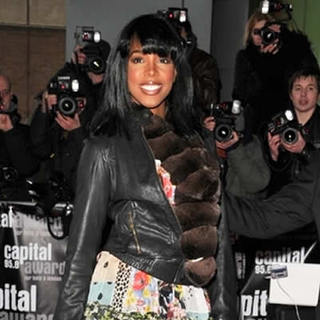 The regarding recording her third solo album is finally confirmed. The words of returning to the studio for the follow up to "" has come out from Rowland's own lips during an interview with DailyRecord.co.uk.

It was first brought up by ConventryTelegraph.net who simply said that the "Like This" singer would return to the studio within a week to start recording. In a newly published interview, Rowland confirmed this, saying "I'm going back into the studio as I've just started the third album."

News
>
Music News
April 09, 2008 04:40:55 GMT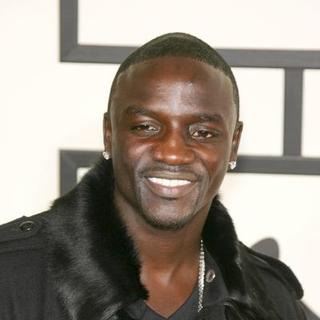 , under his label Konvict Muzik, is spreading his wings to Europe and Africa by setting up a new branch office that he hopes can net new talents. An office in London has just been launched and Akon is seeking opportunities to scan "mega superstar" in international league.

"We will be scanning Europe and Africa for the next mega superstars," Melvin Brown, CEO of Konvict Muzik released a statement. "When Akon and I partnered and created Konvict Muzik, we agreed that we would have the hottest artists on our roster. I have concentrated on diversifying the artist roster and creating an international presence. I personally look for unique artists. I want something that sets us aside from the rest and is completely different than the average every day music you hear."

News
>
Movie News
April 09, 2008 04:36:54 GMT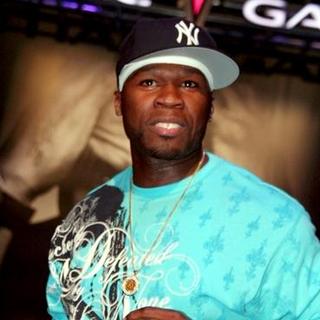 , the "" rapper, is going to once again showcase his acting skill on the big screen. According to Variety, the rapper whose real name is Curtis James Jackson III is in talks to star in indie drama "Spectacular Regret".

In the film scripted by "The Youth in Us" scribbler and helmer Joshua Leonard, 50 will be portraying a death row inmate whose forthcoming execution becomes a controversial issue. Further, it is reported that if the Grammy-nominated hip-hop artist nails the deal, he will be joining other theps, including , John Ortiz and .

News
>
Celebrity Gossip
April 09, 2008 04:23:21 GMT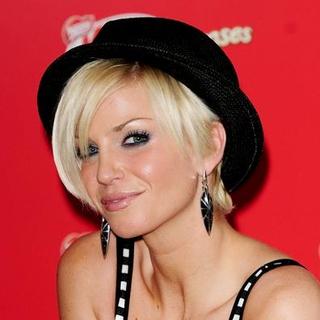 Sarah Harding is an engaged lady. The singer reportedly has got engaged to boyfriend Tom Crane after he proposed to her with a horse.

According to the Daily Star, which was the first to cover the engagement report, the DJ wanted to buy Harding a horse to play polo on rather than a conventional wedding ring. "Anyone can buy a diamond ring but what Sarah loves about Tom is that he's not that obvious," the publication quoted a source as saying. "He decided to ask her to commit to him with another gift - her very own horse to play polo on."

News
>
Music News
April 09, 2008 04:15:31 GMT

will on May 6 release a live CD/DVD combo that features the tenor's performance at Salt Lake's EnergySolutions Arena back on August 28, 2007 that supports his 2006 album "". The Reprise Records release will be titled "Awake Live" and boasts direction from MTV director, Hamish Hamilton.

The package features songs from the American singer's three best-selling albums, with the majority off of "Awake". Among those included are his 2001 debut single "You Raise Me Up", and the 2003 single "Remember When It Rained" as well as the charting "You are Loved (Don't Give Up)".

News
>
Movie News
April 09, 2008 03:55:13 GMT

Though earlier reports suggested that "" possibly becomes the last installment of the hit Disney musical series, further reports revealed the other way around. According to Hollywood Reporter, the mouse house have confirmed that the studio are now developing the fourth High School Musical.

To the movie news site, the president of Disney Channel Worldwide Rich Ross confessed that the studio are working for "High School Musical 4". "We are writing 'High School Musical 4,' " explained Ross following a presentation at a midtown Manhattan recording studio on Tuesday, April 8. The fourth film reportedly will once again be a made-for-TV movie although there is possibility that the format may change in the future.