News
>
Music News
April 24, 2008 03:35:10 GMT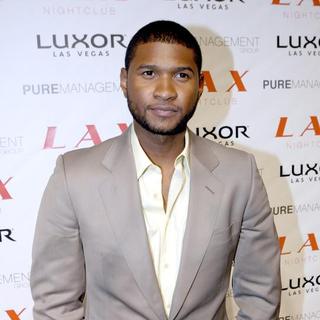 's voice taken down, has put two of his other friends for the remix of his single "Love in This Club". The joint that originally features Jeezy has received a vocal addition of and a rapping by .

The remix is a leak in anticipation of the release of Usher's new album, "" and which is not yet confirmed to be released in any format. The Jeezy-featured version, which is the first official single from the album, has peaked at #1 on Billboard Hot 100 chart and reportedly there was another version that includes 's rapping.

News
>
Movie News
April 24, 2008 03:33:45 GMT

Following the earlier news stating that "Justice League Mortal" has been shelved for the second time, the updated report on the matter got even grimmer as many suggested that it is not unlikely that the superheroes flick may never see a light again. Sources close to the film allegedly claimed that the George Miller's action adventure is "dead".

Reporting on the news, IESB stated that when they were looking for confirmation on the delaying of the movie based on the Marvel comic, a movie executive working close to the film let out suggestive statement saying, "yes, it's dead." Supporting that, a report came from Superman Homepage noted that an anonymous source implied the same tone. "It's a pity, there was a lot of good stuff in it - stuff that would've been fairly new to the screen...but also some not so good stuff... so who knows...," so claimed the source.

News
>
Music News
April 24, 2008 03:10:00 GMT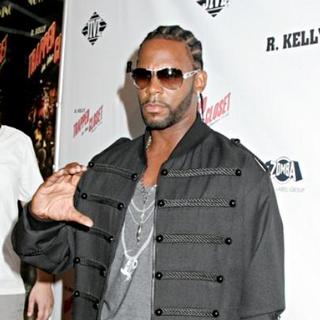 On the heels of "" that was released last year, will release a new album called "12 Play: Fourth Quarter" this Summer and a promotion for it has been kicked off. A music video for "Hair Braider", the first single lifted from the set has been premiered.

The video clip was shot in Chicago earlier last month with director Malcolm Jones. Despite a new promotional photo of him having a gold-dyed and braided hair, the video had the R 'n' B singer's head wrapped in hat and back to its black color. The clip shows scenes of him on the set of a video shoot and being braided by a woman.

News
>
Movie News
April 24, 2008 03:01:07 GMT

Before heading down to the theaters this coming Friday, April 25 to see and in the big screen, moviegoers would like to get a bit of insight on the Marcel Langenegger's thriller movie "". And who is better to give that than one of its stars and producers, Jackman, himself as he sat down with MovieWeb to discuss the film.

In the interview that was done via satellite, the co-star of in "" addressed the work with first time director Langenegger, shooting in New York City as well as the sex story genre. When asked about what attracted him to joining the film, he stated that he was amazed with the fact that many people that come to NYC became so focused on their works and thus become loners as what happens with McGregor's character. The full interview can be seen below.

News
>
Celebrity Gossip
April 24, 2008 02:55:20 GMT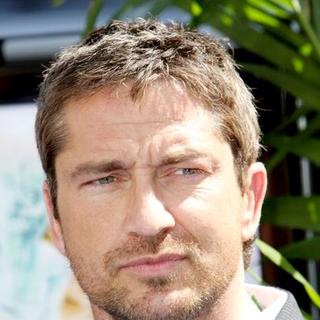 Cheryl Burke kisses and tells. The "Dancing with the Stars" professional spills the beans to People, telling the publication that she and rumored boyfriend have been stepping out together recently and they even shared some smooches, much contrary to her denial on 's morning radio show.

Cheryl discussed the persistent rumors of a romance between her and movie hunk Butler on Seacrest's KIIS-FM radio show on Tuesday, April 22, insisted Butler as good friend of her dancing partner in DWTS Cristian de la Fuente and his wife. "You know, honestly he's good friends with [my dance partner] Cristian [de la Fuente] and his wife - and we met through them," so she said, adding "He actually lives in my apartment building, and we've been friends for a few months."

News
>
Music News
April 24, 2008 02:54:06 GMT

The 39th Annual GMA Dove Awards has granted the Male Vocalist of the Year and Natalie Grant for the Female honor. The event that recognizes the works of gospel musicians was held on Wednesday, April 23 at Grand Ole Opry House in Nashville, Tennessee and broadcast nationally for the first time in four years.

Tomlin started off with 5 nominations, just one count lower than the biggest nominee, Casting Crown's Mark Hall. "This is quite amazing," Tomlin said on his acceptance speech. "Thank God for letting me sing and give a voice to people around the world to worship him. This is unbelievable that God would continue to use us all like this and I'm very, very grateful."

News
>
Celebrity Gossip
April 24, 2008 02:31:26 GMT
Not only is quick to shed the pounds of weight she gained during her pregnancy, but also she is quick to be back at work. The new mom has signed a deal for her, hubby , and their twins to star in a so-called "docu-series" for cable channel TLC.

Made public their partnership Wednesday, April 23 at the Discovery Networks' upfront presentation in Manhattan, Lopez said "I think it'll be something very exciting." Besides starring in the show alongside her husband and kids, she will also serve as co-executive producer and co-creator of the unscripted new series.

News
>
Music News
April 24, 2008 02:17:36 GMT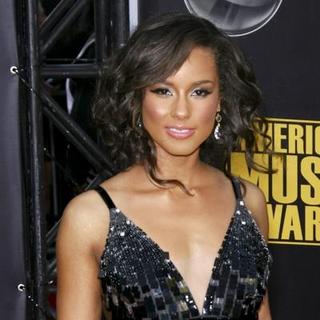 Previously only a preview, the video of ' "Teenage Love Affair" has now come in full length. The Chris Robinson-directed video was serviced to BET on Wednesday, April 23 few hours before its schedule on its 106 & Park show.

Keys said that the clip that was shot at Drew University in Madison, New Jersey is inspired by Spike Lee's 1988 film "School Daze". To Today Show's Matt Lauer she said, "It's an homage to Spike Lee's 'School Daze. You know that feeling when you first fall for somebody? You can't get enough of them."

News
>
Celebrity Gossip
April 24, 2008 01:28:05 GMT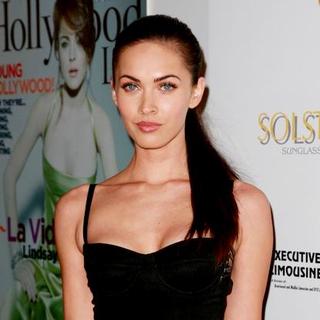 Is often compared to famous movie actress in case of her sex appeal and most of all the tattoos she has, distances herself from the mother of four with her just-attached label, FHM No. 1 Sexiest Woman in the World. Debuted on the FHM's annual list in 2006 at No. 68 and ranked at No. 65 in 2007, the 21-year-old actress-model tops this year list, stealing the crown from last year reigning hottie who has to settle for the third spot.

Jolie herself also is included in the list, being chosen the 12th Sexiest Woman in the World. Reigning the top spot on FHM's annual 100 Sexiest Women in the World poll of FHM readers, Fox beats out the likes of , , and among others who are on the 2nd, 4th and 5th spots respectively. Joining them on the Top 10 are , , , , and at no. 6 to 10 in a row. Pop star surprisingly also makes the cut, reigning the 100th spot.

News
>
Music News
April 23, 2008 09:35:22 GMT

All bands that have reunited after having long break-up always have good reasons to get back together, that's also the same case with rock band ". Recently the band's bassist has revealed one the reasons in an interview with MTV, saying that they get together so they can open concert.

Confirming the news to MTV Robert DeLeo said, "Believe me, that was one of the reasons. We thought, 'We should get together now, in case Zeppelin does tour.' I'm serious, man. That would be one hell of a bill: STP and Led Zeppelin. I mean, we could play a doghouse, out in the middle of the ocean, and if I got to play with Zeppelin, that would be a highlight of my life." He also revealed that although the reunion looks to be impossible at first, the band members managed to settle down their differences and things went well in the end.

News
>
Movie News
April 23, 2008 09:30:52 GMT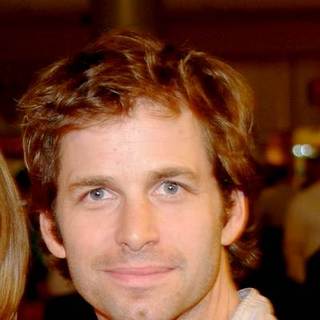 Though the Warner Bros. Pictures' adventure fantasy film "" has gone into its post-production mode, it doesn't mean that the fans couldn't participate in the movie. In a YouTube account, director Zack Snyder announced that "Watchmen" and YouTube.com have teamed up to create a contest for the fans entitled "Veidt Enterprises Advertising Contest".

By joining the commercial contest, 40 finalists will get signed posters from the director of "", whereas the top five from user votes are going to win High-Definition Canon Vixia HG10 camcorders. Further, those who get into Snyder's top 20 list will be handed one thousand dollars. Apart from all those alluring prizes, the ultimate winner will get him/herself made TV ad featured in the film.

News
>
Movie News
April 23, 2008 08:36:38 GMT

Following the release of its earlier, the Focus Features' comedy "" got its green band trailer outed online. The trailer takes the same amount of time to be viewed as its restricted version, which is about two and a half minutes.

Revealing the comedic side of the film starring , the trailer begins with a character description of Dana Marschz stating that the failed actor turned to be a drama teacher only to find out that he is not that good in the profession either. As the trailer builds up, it is further revealed that in his effort to save his drama department from removal, he created a sequel to the famous Shakespeare play 'Hamlet 2'.

News
>
Celebrity Gossip
April 23, 2008 08:14:53 GMT

New report surfaced by the hour that and are dating. The twosome sparked dating reports after they were spotted getting physical during a recent walk through London's Hyde Park.

Goldblum, an Academy Award-nominated actor, is 55 and Heap, who's a Grammy nominated English singer-songwriter, is still 30. There has yet official confirmation on the dating report, but they already went public with their supposed romance, being spotted walking together, holding hands, hugging and kissing.

News
>
Music News
April 23, 2008 08:10:05 GMT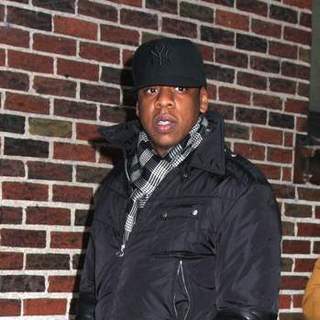 can't get enough of new ventures. Just like his wife, , the rapper who has owned several albums, boutique hotels, clubs and apparel lines, is considering a foray into the movie world after his recording contract is off.

"I want to get into the movie business," the Hip-Hop icon said. "I love films and that's why I feel I would do a good job. My recording contract runs out after two more albums. Who knows what I will do after that."

News
>
Movie News
April 23, 2008 07:31:28 GMT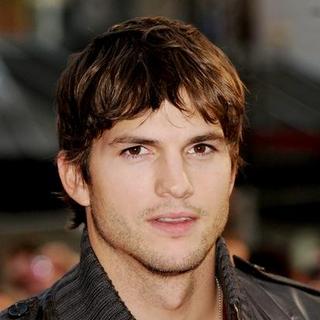 Despite the fact that the 20th Century Fox's forthcoming romantic comedy movie is entitled using the 'Sin City' name, "" didn't see the famous city the place to debut the film. Instead, it was premiered in London, England. Taking place at Odeon in Leicester Square, the and -starrer film celebrated its premiere on Tuesday, April 22.

Unlike many other Hollywood films, the Tom Vaughan-directed film's premiere was attended by a few of the film's stars. The two cast ensemble spotted on the special night were Kutcher and , whereas the leading lady Diaz was nowhere to be seen. Allegedly, the "Charlie's Angels" star couldn't attend the premiere because she is still coping with the passing of her father. Though lacking the Hollywood big names, the red carpet was still made lively by many British famous names, such as English lingerie model and singer .