News
>
Movie News
April 23, 2008 08:36:38 GMT

Following the release of its earlier, the Focus Features' comedy "" got its green band trailer outed online. The trailer takes the same amount of time to be viewed as its restricted version, which is about two and a half minutes.

Revealing the comedic side of the film starring , the trailer begins with a character description of Dana Marschz stating that the failed actor turned to be a drama teacher only to find out that he is not that good in the profession either. As the trailer builds up, it is further revealed that in his effort to save his drama department from removal, he created a sequel to the famous Shakespeare play 'Hamlet 2'.

News
>
Celebrity Gossip
April 23, 2008 08:14:53 GMT

New report surfaced by the hour that and are dating. The twosome sparked dating reports after they were spotted getting physical during a recent walk through London's Hyde Park.

Goldblum, an Academy Award-nominated actor, is 55 and Heap, who's a Grammy nominated English singer-songwriter, is still 30. There has yet official confirmation on the dating report, but they already went public with their supposed romance, being spotted walking together, holding hands, hugging and kissing.

News
>
Music News
April 23, 2008 08:10:05 GMT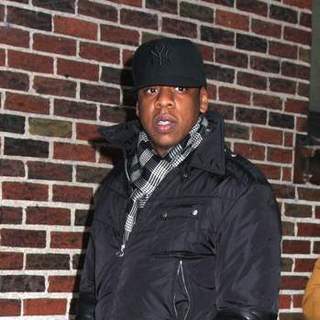 can't get enough of new ventures. Just like his wife, , the rapper who has owned several albums, boutique hotels, clubs and apparel lines, is considering a foray into the movie world after his recording contract is off.

"I want to get into the movie business," the Hip-Hop icon said. "I love films and that's why I feel I would do a good job. My recording contract runs out after two more albums. Who knows what I will do after that."

News
>
Movie News
April 23, 2008 07:31:28 GMT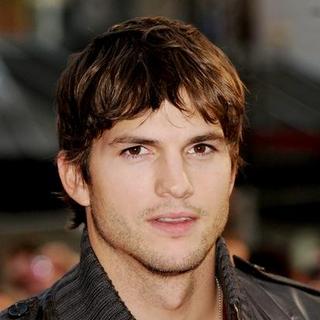 Despite the fact that the 20th Century Fox's forthcoming romantic comedy movie is entitled using the 'Sin City' name, "" didn't see the famous city the place to debut the film. Instead, it was premiered in London, England. Taking place at Odeon in Leicester Square, the and -starrer film celebrated its premiere on Tuesday, April 22.

Unlike many other Hollywood films, the Tom Vaughan-directed film's premiere was attended by a few of the film's stars. The two cast ensemble spotted on the special night were Kutcher and , whereas the leading lady Diaz was nowhere to be seen. Allegedly, the "Charlie's Angels" star couldn't attend the premiere because she is still coping with the passing of her father. Though lacking the Hollywood big names, the red carpet was still made lively by many British famous names, such as English lingerie model and singer .

News
>
Celebrity Gossip
April 23, 2008 07:27:41 GMT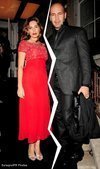 Another celebrity couple bite the dust. and her actor fiance have split. The actress reportedly has called off her engagement to the "Titanic" actor.

It's been claimed that Brook ended the relationship last month after re-evaluating her life following her father's death November last year after battling cancer. "After much soul-searching, Kelly decided that Billy is not the man she wants to marry and has called off the engagement," the Sun quoted a source as saying. "The split is completely amicable and the decision was made after long conversations here and in the U.S. They remain good friends."

News
>
Music News
April 23, 2008 07:26:02 GMT

A new single which tells about motherhood is set to be released by a new emerging singer/guitarist . The song titled "Beautiful Now", which is described as Alex's ode to the beauty of motherhood, will be officially released on May 6, via iTunes. Along with the single, an exclusive version of the video will also be launched on the same day.

Revealing his idea and inspiration behind the writing for his new song Alex was quoted saying, "I imagined what I'd say to the mother of my kids someday. I really felt like when I saw her in that light, she would be more beautiful to me than ever before, and my love for her would run deeper than I'd even thought possible." The singer recently has also been praised by RollingStone.com, said that he has a "raspy, quavering vocals and a penchant for catchy Folk-Rock."

News
>
Music News
April 23, 2008 07:18:15 GMT

New report comes from the post-grunge rock band as they have unveiled the new video for their latest hit single "It's Not My Time". The Mississippi-based band officially premiered it on VH1.com.

The video was directed by Shaun Silva who has also directed for other famous singers, such as , , and . The clip was shot in Cincinnati, Ohio during the band's tour earlier this month. Not only featuring the Doors, the new video also captured a new art of disciplines about movements called "Parkouring".

News
>
Celebrity Gossip
April 23, 2008 06:40:01 GMT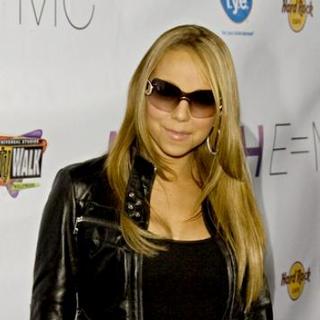 rules out having kids, but not romance. The diva who's been keeping her alleged romance with under the radar has been outed by English socialite Lady Victoria Hervey.

Lady Victoria has revealed Carey and Cannon are inseparable after she invited the singer to perform at an upcoming Cannes Film Festival party she's throwing in France next month. The so-called "it girl" furthermore also claimed to have been told by Carey that she would only perform in Cannes if Cannon was by her side.

News
>
Movie News
April 23, 2008 06:34:57 GMT
"" has got a new trailer under its sleeves and has released it online. The trailer runs for about one and a half minute and it focuses on the darker side of the adventure fantasy drama for Buena Vista Pictures.

Opening with an aerial shot of a ruined castle and winged creatures hovering over the desolated place, the trailer then cut into bits of clips explaining that when the Pevensie siblings return to their beloved Narnia one year later, the magical land they once ruled has gone through 1300 years and is on the brink of extinction. Most of the scene included in the beginning of the trailer are shot in the dark.

News
>
Music News
April 23, 2008 06:20:33 GMT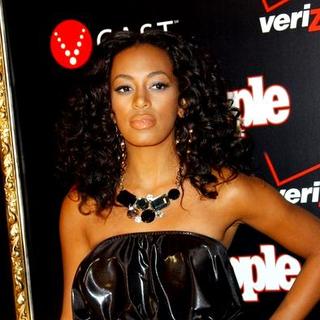 Following the news of her new album's release, has now added more details about it. The sophomore album will be titled "" and planned to be released on August 26.

The ' sister has also revealed the tracks for the new album, which are "I Decided", "Cosmic Journey", "Wanna Go Back", "Same Song, Different Man", "ChampagneChronicNightcap", "Ode to Marvin", "What's Going On", "T.O.N.Y.", "Sandcastle Disco" and "Would've Been The One". In the tracks, Solange was working with lots of different musicians such as, on "Same Song, Different Man" and with on "ChampaneChronicNightcap". Other famous names that also worked with her on the album were, , , Bilal and many more.

News
>
Celebrity Gossip
April 23, 2008 05:00:09 GMT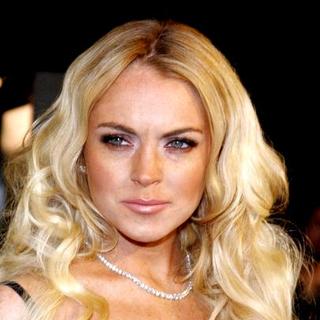 It's girl fight. and are feuding over DJ Samantha Ronson. The actress-singer apparently got very jealous upon knowing that Ashley greeted Samantha during a party at a club in New York this past weekend.

Lindsay and Samantha were enjoying their night-out together at the Beatrice Inn on Friday, April 18 when Ashley greeted Samantha that drove Lindsay mad. A source who witnessed the fight told Page Six, "Ashley Olsen said hello to Sam at the Beatrice, and Lindsay screamed at her, 'Get your 15-year-old 'Full House' ass away from my girlfriend.'"

News
>
Movie News
April 23, 2008 04:44:05 GMT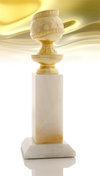 Following the announcement of , the Hollywood Foreign Press Association (HFPA) came out to reveal the important dates to its noted awards show, the 66th Annual Golden Globe Awards. Latest reports claimed that the president of HFPA, Jorge Camara, has announced the key dates of the event on Tuesday, April 22.

On the occasion, it is revealed that the Globes' nominees will be outed on Thursday, December 11 at 5:00 A.M. Meanwhile, the ceremony of the awards presentation will be broadcast live from The Beverly Hilton on NBC starting at 8:00 P.M. on Sunday, January 11, 2009. The event that gives out recognition to television as well as motion picture is said to be aired in more than 150 countries worldwide.

News
>
Celebrity Gossip
April 23, 2008 04:27:54 GMT
Bringing back its annual "Most Alluring Bodies" exhibit, Allure magazine is having the naked pics of and to be showed off to public during the event. The photo exhibit is about to be hosted by Allure Editor-in-Chief Linda Wells and expected to take place on May 7 at Skylight Studios.

As for Gisele, she according to E! News poses topless in jeans and a big floppy hat with her back to the camera. Scarlett, elsewhere, is photographed lying on a couch in a pair of underwear and a beaded top.

News
>
Music News
April 23, 2008 04:15:09 GMT

Rapper has just premiered the video for his single "Dirty New Yorker". The single was taken from his new studio album "H.N.I.C. 2" that has just been released on April 22.

Beside "Dirty New Yorker" the new album also consists other tracks, such as "The Life", "Young Veterans", "New Vitty", etc., with the total of 13 songs on it. The new album is the sequel to his first solo album "" which was released in 2000 and received Gold certification after selling about 700,000 copies in U.S.

News
>
Movie News
April 23, 2008 04:09:55 GMT

A new featurette on the Samuel Goldwyn Films' drama "" has come out on the net. The video footage showcases the description of the film made by its director/scribbler Jeremy Podeswa as well as the compilation of clips from the film starring , Rade Serbedzija and .

The featurette begins with an eerie scene in which a little boy opens his house front door and runs into the woods. Then, it is cut into the explanation given by Podeswa who stated that the film is generally about a young Poland boy whose family was killed at the height the World War II. As the clips take over again, the director said that the boy is saved by a Greek man who brings him to Greek and hide him there.