News
>
Movie News
July 31, 2008 07:32:56 GMT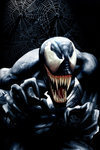 Months earlier, it has been rumored that one of Spider-Man's popular enemies, Venom, is most likely to get an own feature film. Now, an updated report on the spin-off possibility claimed that Sony Pictures are moving forward to bring the idea into fruition with them being in early stages of developing "Venom (2010)".

It is said that the production company have previously appointed Jacob Estes to write the draft of the script. However, they now opt to go on a different direction with the script and are looking for other writers. Furthermore, Hollywood Reporter stated that the studio are also considering to replace Venom's depicter in "", allegedly because they are unsure that the actor could carry a tentpole picture.

News
>
Celebrity Gossip
July 31, 2008 07:32:35 GMT
Macy's gets a special treatment from . The retail giant which is about to celebrate its 150 years in retail this October is celebrating in a big way with the help of a number of famous stars.

Is one to lend a helping hand to mark the occasion, the singer poses for Rolling Stone photographer Mark Seliger, lending her beautiful self for a commemorative photo. She's photographed before a wall of white roses, wearing a cream bodice and a stunning and flowing burgundy dress adorned with green leaves. She's pictured holding roses to match her outfit.

News
>
Celebrity Gossip
July 31, 2008 06:56:06 GMT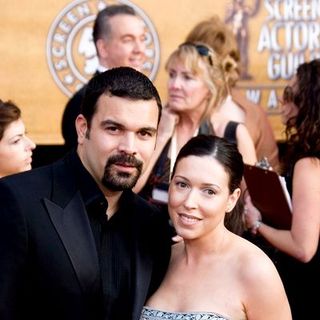 is a father for the second time when his wife Marcea Dietzel gave birth to a baby girl Monday evening, July 28. The newborn infant is named Belen Elysabeth Chavira. She was born at 5:59 P.M. in San Antonio, TX, weighed in at 7lbs, 12 oz.

Belen is the second child for the 36-year-old "Desperate Housewives" star and his wife. She joined older brother Tomas Antonio Chavira, who was born in 2003.

News
>
Celebrity Gossip
July 31, 2008 06:42:32 GMT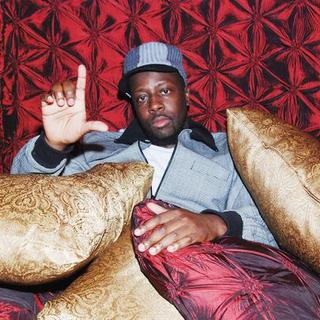 Another day sees another celebrity being hit with another lawsuit. The latest that has a run-in with the law is hip-hop artist . He's sued by jewelry dealer, known in the hip-hop world as "Jacob the Jeweler," over $300K worth of bling.

The diamond dealer to the hip-hop stars filed a lawsuit in Manhattan court Tuesday, July 29 alleging that Jean bought several items between March 2002 and January 2006 worth a total of $765,100. The court papers stated that Jacob and Company Incorporated claimed the star to still owe them $319,680, despite "repeated demands for payment."

News
>
Movie News
July 31, 2008 06:36:32 GMT
Since its theatrical release on July 18, "" has broken one box office record after another grossing so far as much as $333.9 million. With that massive success, it is no wonder that people start talking about a follow-up movie, "Batman 3" and while many are still speculating on the next movie and its possible villain, an intriguing news came in linking to Batman's feline foe, Catwoman.

Words around suggested that the 's co-star in "" has been making inquiries for the villainous role. What makes it even more interesting, the rumor is sparked by one of the supervillain's depicters in television series, Julie Newmar. To the New York Daily News, the 74-year-old revealed that the partner of would be perfect for the role if director Christopher Nolan decided to put up the villain in "Batman 3".

News
>
Music News
July 31, 2008 06:11:51 GMT
Gearing up for the release of their fifth studio album "", rock band have just premiered their first single from the new LP via their on July 30. Not only that, the new song titled "Natural Disaster" has also streamed via .

Beside dropping their new single, to promote their upcoming record the group also launched another project which is premiering 12 webisode series titled "Meet Me In California". The new project will be providing fans with footages of the process of the band's making the album such as, the creative process of the album's work, interviews, photo shoots and many more.

News
>
Celebrity Gossip
July 31, 2008 06:07:28 GMT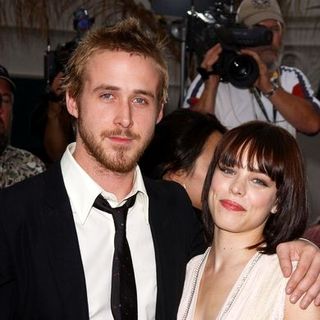 Are they or aren't they? has sparked rumors that she's back on with former boyfriend after she was spotted attending the actor's DJ debut at Green Door lounge in Hollywood on Tuesday night, July 29.

Gosling reportedly has scored himself a weekly gig at the lounge's Tuesday jazz night and McAdams was keen enough to attend the event, "supporting him." "They talked when he was away from the deejay stand," a friend of the actor told People. "They really looked like good pals. He seemed happy to see her."

News
>
Movie News
July 31, 2008 05:55:56 GMT

Long without any new report, the video game adaptation movie "" has brought in a treat for fans. Giving a glimpse into how the movie may look like, the Andrzej Bartkowiak-directed film has gotten a batch of behind-the-scene images from its production.

Revealed by , the eleven pictures displayed what happens on the set of "Legend of Chun-Li" and one of them exposed for the first time as Balrog who is originally named Mike Bison. While another one centers on as the titular character, most of remaining photos highlight on the atmosphere of the shooting location and the military force.

News
>
Celebrity Gossip
July 31, 2008 05:08:39 GMT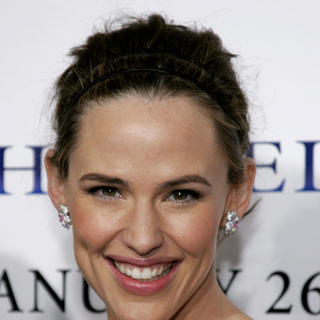 It seems that wants the time to do the talking when it comes to the mounting talks of her second pregnancy. Despite the many speculations surrounding that matter, the actress stays calm and offers nothing to confirm them other than her belly, which apparently is getting bigger day by day. The latest rumor about her alleged pregnancy comes from E! Online which speculates her due date is March 2 next year.

The news media spotted Garner as she was leaving the doctor's office with what it cited as a "possibly be new evidence," which is a piece of paper on which her delivery date has been written. "Jen was spotted carrying a piece of paper, which had written on it-wait for it-a date! Yes, an actual date! March 2 to be exact! And it was circled?! Circled!!!" E! Online wrote on its site.

News
>
Celebrity Gossip
July 31, 2008 04:37:36 GMT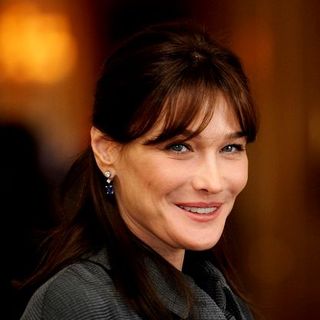 The anxious wait ends as Vanity Fair released on Tuesday, July 29 its annual International Best-Dressed List. Lead the pack of the magazine's list, which is the 69th this year, are individuals from a number of work fields, from politician to artist. Put on top of the list is . Has made it to the prestigious list, the model and singer who became the First Lady of France in February is the covergirl for Vanity Fair's The Style Issue.

Also making the cut is Michelle Obama. The first lady hopeful is called by VF's editors Michelle "our commander in sheath." She's praised for "talking with women about work/family life balance" as her signature cause. It's her second consecutive year to be on the top ten of the list. Prince William's girlfriend Kate Middleton is the other non-celebs Best Dressed woman. is also on the list, because "she's the sorcerer's apprentice."

News
>
Movie News
July 31, 2008 04:36:42 GMT

Though the 2008 San Diego Comic Con has wrapped up its event on Sunday, July 27, reports coming from the special occasion are still coming in. Providing an update to the previous "" report stating that Universal Pictures have screened the film's trailer at the exhibition, Trailer Addict have posted the bootlegged video footage.

Nearly two minutes and thirty seconds long, the compilation of clips opens with a scene where a man stands amidst the darkness in the middle of the woods. Turning his head to the camera and looking horrified, he drops his lantern and runs away while a beast walks to his left lantern. The video then continues to show a group of people finding a torn-off body of a man. They then decide to kill the beast, who did it, using bullet made from silverware. From that, the story of "Wolfman" begins showing the hunting of the full moon beast.

News
>
Music News
July 31, 2008 04:33:56 GMT

Preparing for the release of their new LP "Da Point of No Return", rap group have just premiered a new music video on July 30. The new clip was filmed for the group's latest single "Mr. Feel Good" and it was directed by Picture Perfect.

On the new video the Boyz also featured the appearance of rapper and hip-hop producer Mannie Fresh. Beside Mannie's appearance the new clip also features some female models who were seen doing activities such as playing hula hoop, getting massage by one of the group's members and partying at a club.

News
>
Music News
July 31, 2008 04:10:07 GMT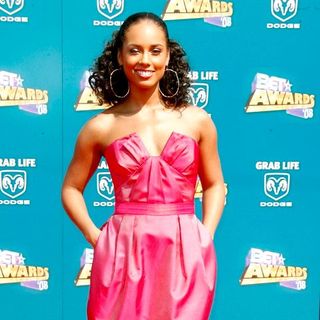 It looks like that is still enjoying her time on the road and won't be taking a break anytime soon as she has already added more dates for her tour in support of her latest LP "". On her , Alicia has announced 11 new dates for her tour with 10 of them are in the U.S.

The new dates for the U.S. concerts will be starting on September 12, at Foxwood Cassino in Manshantucket, CT and scheduled to end on September 28 at Anselmo Valencia Ampitheater in Tucson, AZ. Beside the 10 new schedule in the States, Alicia also added 1 other date which is a trip to Rotterdam, Holland on October 27.

News
>
Movie News
July 31, 2008 04:02:49 GMT
Having had memorable characters from the eccentric man with dangerous shears and scissors for hands to cut-throat barber in Tim Burton's movies, acclaimed Hollywood actor seems to haven't had enough of his collaborations with the director. Recent report regarding his future film project suggested that the 45-year-old is going to team up with Burton once again in "".

In the upcoming adaptation of Lewis Carroll's classic tale, the Academy Award-nominated actor is said to be given the role of the erratic Mad Hatter. While most publications noted that the casting is still a rumor, especially with Disney have yet to confirm the report, MSN News Latin America via has claimed that the star of "Pirates of the Caribbean" trilogy has become the second confirmed actor to work on the project.

News
>
Music News
July 31, 2008 03:13:39 GMT

has finally won the race against to top the Billboard Hot 200 this week. The teen idol's new record "" take the #1 position on the albums chart after selling about 371,000 on its first week.

Meanwhile, Sugarland who was closing in on Miley have to settle for the runner-up position after their "" only managed to sell about 314,000. Following the top two position is the soundtrack of the movie "" that managed to keep its last week's spot at #3 with 168,000 copies sold.