News
>
Celebrity Gossip
May 01, 2007 07:02:40 GMT
This just in. After making headlines with her so-called misunderstanding New York restaurant non-payment, has sparked another media frenzy with her being romantically linked to New York Knicks coach Isiah Thomas.

The supermodel, according to the New York Post's Page Six, was looked cozy with Isiah as they lunched at Club 66 in Midtown on Tuesday afternoon April 24th. "They looked like they were really enjoying themselves," the publication quoted an onlooker as saying.

News
>
Movie News
May 01, 2007 06:53:12 GMT
Finally, the wait is over for the fans of the Marvel Comics superhero quartet in their hope to get more detailed look on the highly-anticipated "."

Definitely will satisfy their curiosity of the movie, Apple has submitted on its the final full-length trailer for the flick in QuickTime format. The good news is that the trailer wonderfully is available in several options, including High Definition and iPod Video.

News
>
Music News
May 01, 2007 06:04:48 GMT
After sparking news that she would appear at the famous LA's House of Blues clubs under the moniker M+M's, died down the flame by calling off the comeback gig. She gave no reason upon the cancellation in Forty Deuce club despite the hefty rehearsal in the last few weeks.

Seemingly not ready to make a comeback, Britney cancelled the show but still continue rehearsing for other dates in the coming weeks. "Britney came on stage during rehearsal, looking very hot, with four dancers and sang three songs," Ivan Kane who owned the club said. "They ran through the set several times, the choreography was smokin' and she sounded great."

News
>
Movie News
May 01, 2007 05:19:43 GMT
The coveted Golden Popcorn trophies once again set to be handed into the rightful ones as MTV has just revealed its list of nominees for this year's MTV Movie Awards, which it will air live for the first time ever from Universal City's Gibson Amphitheatre on June 3.

Picking up titles of various genres for the competition, the network surprisingly gives large portion attention to epic saga "", granting the Zack Snyder-directed flick a total five nods, notably Best Movie and Best Performance for lead star .

News
>
Movie News
May 01, 2007 05:04:37 GMT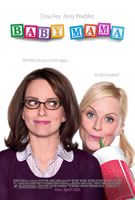 Apparently still eager for another turn in comedy genre after "", is reportedly engaged in negotiations for a starring slot in Universal Pictures' comedy "."

Featuring and , the flick revolves around a single professional woman who opts to hire a surrogate mother so she can have a baby and keep her career on track. While Fey and Poehler have already been billed as the career woman and the surrogate, Weaver will likely play Chaffee Bicknell, owner and operator of the surrogate agency that Fey's character uses if everything goes as expected.

News
>
Celebrity Gossip
May 01, 2007 05:01:56 GMT
Music stars are teaming up, making good deeds with their status by designing their own guitars to raise money for charity.

There are around 30 music acts to be involved in the special project, among those are Noel Gallagher, , , , , , , and Dirty Pretty Things.

News
>
Music News
May 01, 2007 04:49:48 GMT
The Shortlist Music Prize has downsized the nominated albums up to mere ten. The 2006 albums that stands the chance are coming from , , Beirut, Bonnie Prince Billy, , , , , Spank Rock and .

These finalists are the ones thought to be potentially 'creative and adventurous' this year. They are selected after a hefty list of 60 others such as , , Panic! At the Disco, 2005's winner and many others. Co-founder Greg Spotts said, "This is the year of the storyteller. More than half of our ten finalists are wordsmiths who create unique characters and narratives, interpreting our complex world in new ways."

News
>
Celebrity Gossip
May 01, 2007 04:22:23 GMT
New rumors surface by the hour that is getting close to model .

The movie hunk was spotted partying with the model at New York's Marquee nightclub on Friday April 27th while his reported fiancee was no where to be seen.

News
>
Music News
May 01, 2007 04:19:36 GMT
Scottish singer who is infectious for her "Black Horse & The Cherry Tree" hit will have another blow this late spring or early summer. "Drastic Fantastic" will be the name of the sophomore effort and is coming out via Virgin Records around September.

"The second album sort of feels like the next half of a book rather than a totally different book," the singer said in a statement. "I'm really excited about that because the first album was made in the middle of the country, so I'm now looking at making an album in London. I think the city will always find its way under the door of the studio and imbed itself in what you're doing."

News
>
Celebrity Gossip
May 01, 2007 03:49:13 GMT
is one who is highly committed to her profession. She always does everything in the biggest way possible. The talk show host is going to do this week's show from hospital bed after reportedly hurt her back over the weekend.

A bed will be placed center stage on Ellen's set as she'll play host to on Tuesday May 1st and the next day May 2nd.

News
>
Music News
May 01, 2007 03:48:19 GMT
Not only a poet gets the chance to accumulate their words in a book, musician will have his lyrics comprised in a paperback. Coming out this fall via The Dial Press is simple-titled book "Lyrics by Sting".

Every word that the 55 years old singer wrote both as a solo artist and as the lead singer of will be recorded in the book. Fans can expect Sting's personal commentary on his works such as "Roxanne", "Every Breath You Take" and "Spirits in the Material World".

News
>
Movie News
May 01, 2007 03:36:42 GMT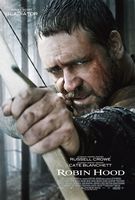 Coming to his fourth collaboration with , Ridley Scott has signed on to assume helming duties on the Oscar-winning actor's starring vehicle "Nottingham", which Universal Pictures is developing alongside Imagine Entertainment.

A revisionist take on the Robin Hood tale, pic will present Crowe's character, Sheriff of Nottingham, as a noble and brave lawman who labors for a corrupt king and engages in a love triangle with Maid Marion and Robin Hood. It is said that Scott will work on the project after finishing filming "" for Warner Bros. Pictures.

News
>
Music News
May 01, 2007 03:21:29 GMT
Claiming can't describe the new record in a sentence, recalled the days from being a kid where all the emotion and vibe become the main theme of the 13 tracks. Titling the album "", McCartney dotted this one as a very personal record.

The 64 years old singer has unveiled the track list of the record which includes a five songs-medley. He referred this medley as "purposely retrospective" and said, "I thought this might be because I'm at this point in my life, but then I think about the times I was writing with John (Lennon) and a lot of that was also looking back. It's like me with 'Penny Lane' and 'Eleanor Rigby' -- I'm still up to the same tricks!"

News
>
Celebrity Gossip
May 01, 2007 03:11:58 GMT
is about to be immortalized in a special series of stamps for the US postal service.

The Scottish actor, commemorated for his Star Wars role, will be the new face on one of 15 special edition postal stamps, brought out to immortalize the series' 30th anniversary next month. In addition to the stamp, McGregor also appears on an express mail delivery sticker.

News
>
Movie News
May 01, 2007 03:03:14 GMT
Set to become the leading lady, is reportedly attached to topline a new comedy feature entitled "" that Universal Pictures is currently setting up at its pit.

The project will find Fisher play Claire "Cookie" Taylor who holds the record for all-time girl scout cookie sales. However, her twenty-year reign later is threatened to meet its end following the arrival of a precocious fifth grader, leading her to embark on a sabotage mission on the rival.