News
>
TV News
September 13, 2008 03:55:14 GMT

"" has rolled its camera in Central Park on September 10, 2008, bringing in model and to the set. As , the Victoria's Secret model has been tapped to make a cameo in an episode of the third season, playing as herself, while Lindsay is set to reprise her role as Kimmie, Betty's high school friend.

Adriana dons purple and grey strapless gown, in what appears to be a photo shoot scene. Lindsay similarly also wears a purple outfit, but a mini dress that is topped with a greenish short jacket.

News
>
Celebrity Gossip
September 13, 2008 03:26:02 GMT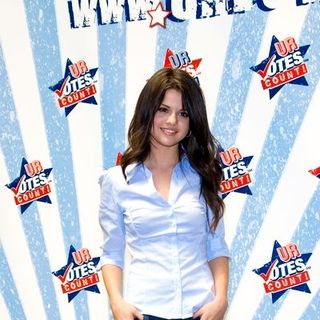 Being billed to do an on-screen kiss with her co-star in her latest flick "Another Cinderella Story," shares to E! Online's Marc Malkin about her passion dousing secret during the shooting. Avoiding to get passionate during the scene, Selena told Marc that she ate some pickles before the take. "He hates pickles and I love pickles, so I'd eat some pickles," so she said. She, however, didn't talk about Drew's reaction.

It took about 10 takes to get the kiss right, but Selena was very professional about the scene, admitting "You know, for me, it was a job, and for him as well, too." She then jokingly added, "but I'm not complaining. He's not bad to look at" when referring to Drew.

News
>
Movie News
September 13, 2008 03:22:22 GMT

Four brand new clips from indie comedy "" have been revealed. Compiled into one video player, the clips display Poppy in four different situations. The first showcases Poppy in what seems to be a date with Tim, the next two present her having her driving lesson with grumpy Scott, while the last puts her in a flamenco dance class.

Poppy is an irrepressibly free-spirited school teacher who sees situation she encounters through a positive glass. Having an unsinkable sense of optimism, she looks at a recent incident where her bike is stolen as a chance for her to take driving lesson. Yet, instead of getting an enthusiastic driving instructor, she is attended by Scott, who is completely opposite of her.

News
>
Celebrity Gossip
September 13, 2008 03:02:33 GMT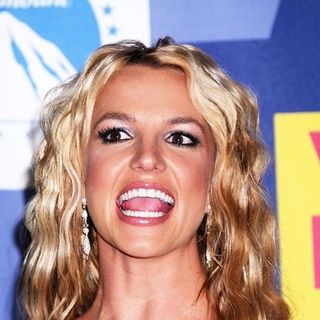 Showing her generosity yet again, is donating an autographed painting of her to charity. The portrait, 5-by-4-foot, features the singer exposing her belly in black-colored pants and covering her naked breasts with both of her hands.

The portrait is put on eBay with a starting bid of $10,000. It is accompanied with a letter of authenticity from her father, Jamie Spears, which read "I hereby verify that the portrait of my daughter, Britney, has been in our home since it was completed by the Daniel Maltman Studio."

News
>
Music News
September 13, 2008 02:58:42 GMT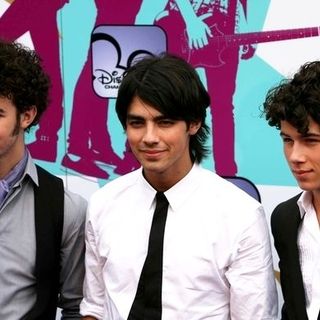 In the preview of the third episode for their exclusive "Band in a Bus", take their fans to look inside one of the craziest days in their lives. Called "Tonight (and Today)", the video starts rolling at 08:07 in the morning when the band continue finishing their latest record "", which has been available for purchase since August 12 under the courtesy of Hollywood Records.

However, in the middle of the creative process when the clock strikes at 11:18 A.M., their manager calls the band to an emergency meeting. The manager says that she gets a call from Knitting Factory, asking the band for a sound checking as a preparation for the night's live performance.

News
>
TV News
September 13, 2008 02:33:54 GMT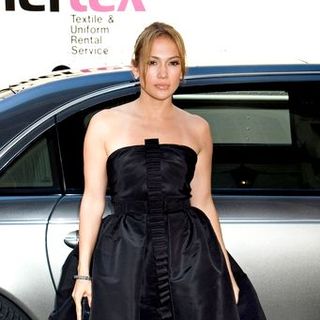 won't be helping in selecting the winner of "" season 5. Taking the finale's excitement down a notch, Access Hollywood reported that host/executive producer Klum has announced the dropping out of the 39-year-old from her participation as guest judge on Friday, September 12, when her appearance was scheduled to be taped.

Revealing the fact in New York at the"Project Runway" Season Five Finale Fashion show, the famed model noted that the cancellation was made due to a foot injury. Following Klum's announcement over the matter, Lopez's representative gave out confirmation on her exit, but insisted that the wife of singer will still join Nautica Malibu Triathlon in Malibu, California.

News
>
TV News
September 13, 2008 02:32:41 GMT

A slew of clips from the upcoming episode of "" has been given by The CW. Providing as a sneak peek to the episode called "The Dark Night", the seven clips show the dilemma and conflicts that each of the characters faces.

The first clip is telling about Jenny who is in risk of losing her internship at the Elanor Waldorf's studio after she was caught by Elanor herself criticizing one of the designs. The second clip has actually earlier this week, showing Serena and Dan strolling in a park and got confronted by three young girls.

News
>
Celebrity Gossip
September 13, 2008 02:15:24 GMT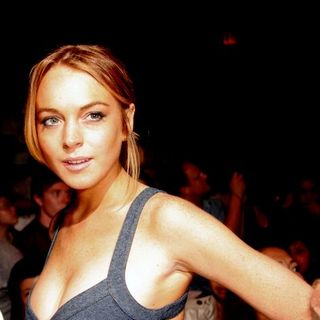 Amidst wedding rumors that heavily swirl, 's father and representative have denied that she's engaged to rumored lesbian lover . Denying speculation of an engagement, the father and representative have yet confirmed nor denied that they indeed are a couple.

Rumors have been rampant that Lindsay and Samantha are going to get married by the end of the year after Samantha reportedly cryptically telling partygoers during a gig at a top Los Angeles nightclub on Tuesday night, September 9 that she will wed Lindsay in the next sixth months. "By the end of this year, my love will be Mrs. Ronson," she publicly announced from her mixing desk at the Chateau Marmont.

News
>
Music News
September 13, 2008 01:56:58 GMT

A music video in an attempt to support 's new single, "What's Up, What's Haapnin", has just been dropped. Produced by Drumma Boy and written by T.I. himself, the song carries cynical lyrics, mocking . Furthermore, the tune is confirmed to appear in his upcoming sixth major studio album called "", which is due for release on September 30.

Filmed in Bankhead, Atlanta, the music video shows T.I., driving his black luxurious camaro slowly down the street. When reaching home, his father appears on the doorway, holding a cell phone and saying, "What's Up". As the video goes on, the rapper is seen rapping some verses on the roof of his parent's house.

News
>
Celebrity Gossip
September 12, 2008 09:33:33 GMT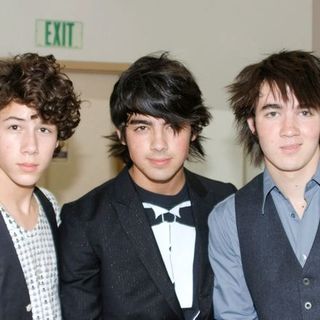 With the U.S. presidential election is coming near, have become the latest celebrities who have registered to vote. and , both of whom have reached the United States' age of consent, recently registered to vote during their scheduled appearance on "".

Finding presidential election to be very important, the show's host is teaming up with , the national nonpartisan, nonprofit youth voter initiative which aim is to pursue young adults to register and vote in the 2008 election, during the month of September to get people who make appearance on the show being registered for the highly anticipated cause. Kevin, 20, and Joe, 19, were the first voter registrants on the daily talk show.

News
>
Music News
September 12, 2008 09:19:44 GMT

The first day of 's "Rock Witchu" tour was captured on her boyfriend, 's camera and labeled "The First Night". The footage gives inside looks to the venue while it's still empty, Janet's dressing room access and moments before the concert was about to take off.

Janet launched her first tour in seven years in Vancouver, Canada on Wednesday, September 10 and was welcomed with a rave. At one point, Janet literally sobbed on the stage because of fans' response that became overwhelming. The star was seen fighting back tears during the fan-appreciation session.

News
>
Celebrity Gossip
September 12, 2008 09:09:02 GMT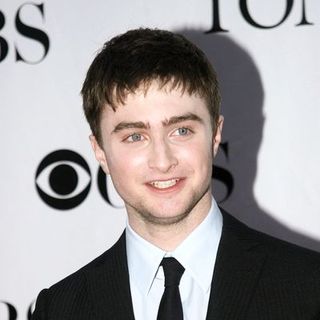 The naked pictures of , taken during his current stint in Broadway play "Equus", have been leaked and Broadway officials are outraged of the leak. The pics, which have been all over the net, show the young actor standing totally naked in front of co-star , who also bares all for the play.

The play's writer Sir Peter Shaffer is furious over the posting of the pics on the Internet. The 82-year-old man said, "It's very, very bad behavior. Whoever did it is a creep." Stage technician Rachel Juozapaitis, additionally, branded the person who leaked the pics to have turned "art into pornography." He said, "It's just wrong, he still has to do some more Harry Potter films for the kids."

News
>
TV News
September 12, 2008 08:50:34 GMT
Another batch of celebrities has agreed to participate at the 60th Annual Primetime Emmy Awards. On Thursday, September 11, the Academy of Television Arts and Science has confirmed that , , , Wayne Brady, , and will be presenting the winged woman statuettes.

"We are thrilled to announce another great group of presenters for the telecast," executive producer Ken Ehrlich commented. "Each will bring something exciting to the show, and the lineup promises to make the evening a night to remember." Applegate and the others are now enlisted among other previously announced presenters, including , , , , , , and .

News
>
TV News
September 12, 2008 07:59:26 GMT

Giving a sneak peek to what will happen in the lives of Cyprus-Rhodes University's students, a clip previewing episode 2.04 of "" has been released. In it, it can be seen that while lying down on the grass and starring at the stars, Casey and Max discuss over life, past and relationship and flirt with each other. An interesting twist waits at the end.

Episode 2.04 will be aired on Tuesday, September 16. Entitled "Gays, Ghosts and Gamma Rays", the episode will present Rusty trying to dig up Kappa Tau actives, making Cappie nervous that he will find out about Josh Whopper's identity. Meanwhile, Ashleigh helps Rebecca to mend her broken heart by bringing her to local gay bar and meeting some hot guys.

News
>
Music News
September 12, 2008 07:42:55 GMT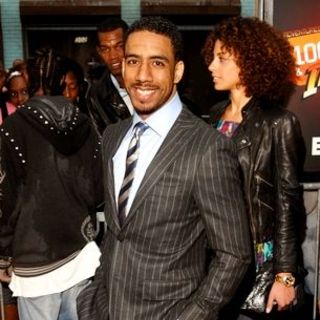 After releasing for single "Addicted", is back, revealing another new song called "When We Dance". The song is slated to appear among other tracks in his upcoming self-titled album, which is confirmed to be released on October 17 via Universal Music Group.

The song mostly speaks of the singer, trying to get a girl that he has a crush on. The verses continue revealing that after asking her to a romantic dancing party, Ryan takes the girl to a hotel for a one-night stand.