News
>
Celebrity Gossip
April 24, 2008 02:31:26 GMT
Not only is quick to shed the pounds of weight she gained during her pregnancy, but also she is quick to be back at work. The new mom has signed a deal for her, hubby , and their twins to star in a so-called "docu-series" for cable channel TLC.

Made public their partnership Wednesday, April 23 at the Discovery Networks' upfront presentation in Manhattan, Lopez said "I think it'll be something very exciting." Besides starring in the show alongside her husband and kids, she will also serve as co-executive producer and co-creator of the unscripted new series.

News
>
Music News
April 24, 2008 02:17:36 GMT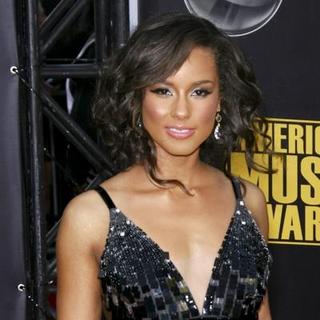 Previously only a preview, the video of ' "Teenage Love Affair" has now come in full length. The Chris Robinson-directed video was serviced to BET on Wednesday, April 23 few hours before its schedule on its 106 & Park show.

Keys said that the clip that was shot at Drew University in Madison, New Jersey is inspired by Spike Lee's 1988 film "School Daze". To Today Show's Matt Lauer she said, "It's an homage to Spike Lee's 'School Daze. You know that feeling when you first fall for somebody? You can't get enough of them."

News
>
Celebrity Gossip
April 24, 2008 01:28:05 GMT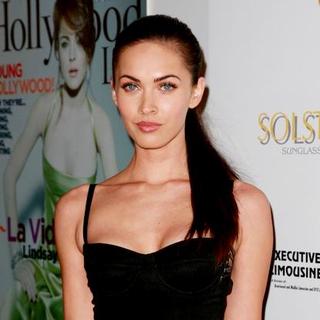 Is often compared to famous movie actress in case of her sex appeal and most of all the tattoos she has, distances herself from the mother of four with her just-attached label, FHM No. 1 Sexiest Woman in the World. Debuted on the FHM's annual list in 2006 at No. 68 and ranked at No. 65 in 2007, the 21-year-old actress-model tops this year list, stealing the crown from last year reigning hottie who has to settle for the third spot.

Jolie herself also is included in the list, being chosen the 12th Sexiest Woman in the World. Reigning the top spot on FHM's annual 100 Sexiest Women in the World poll of FHM readers, Fox beats out the likes of , , and among others who are on the 2nd, 4th and 5th spots respectively. Joining them on the Top 10 are , , , , and at no. 6 to 10 in a row. Pop star surprisingly also makes the cut, reigning the 100th spot.

News
>
Music News
April 23, 2008 09:35:22 GMT

All bands that have reunited after having long break-up always have good reasons to get back together, that's also the same case with rock band ". Recently the band's bassist has revealed one the reasons in an interview with MTV, saying that they get together so they can open concert.

Confirming the news to MTV Robert DeLeo said, "Believe me, that was one of the reasons. We thought, 'We should get together now, in case Zeppelin does tour.' I'm serious, man. That would be one hell of a bill: STP and Led Zeppelin. I mean, we could play a doghouse, out in the middle of the ocean, and if I got to play with Zeppelin, that would be a highlight of my life." He also revealed that although the reunion looks to be impossible at first, the band members managed to settle down their differences and things went well in the end.

News
>
Movie News
April 23, 2008 09:30:52 GMT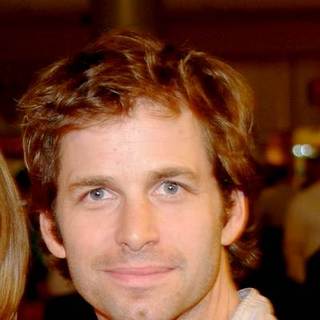 Though the Warner Bros. Pictures' adventure fantasy film "" has gone into its post-production mode, it doesn't mean that the fans couldn't participate in the movie. In a YouTube account, director Zack Snyder announced that "Watchmen" and YouTube.com have teamed up to create a contest for the fans entitled "Veidt Enterprises Advertising Contest".

By joining the commercial contest, 40 finalists will get signed posters from the director of "", whereas the top five from user votes are going to win High-Definition Canon Vixia HG10 camcorders. Further, those who get into Snyder's top 20 list will be handed one thousand dollars. Apart from all those alluring prizes, the ultimate winner will get him/herself made TV ad featured in the film.

News
>
Movie News
April 23, 2008 08:36:38 GMT

Following the release of its earlier, the Focus Features' comedy "" got its green band trailer outed online. The trailer takes the same amount of time to be viewed as its restricted version, which is about two and a half minutes.

Revealing the comedic side of the film starring , the trailer begins with a character description of Dana Marschz stating that the failed actor turned to be a drama teacher only to find out that he is not that good in the profession either. As the trailer builds up, it is further revealed that in his effort to save his drama department from removal, he created a sequel to the famous Shakespeare play 'Hamlet 2'.

News
>
Celebrity Gossip
April 23, 2008 08:14:53 GMT

New report surfaced by the hour that and are dating. The twosome sparked dating reports after they were spotted getting physical during a recent walk through London's Hyde Park.

Goldblum, an Academy Award-nominated actor, is 55 and Heap, who's a Grammy nominated English singer-songwriter, is still 30. There has yet official confirmation on the dating report, but they already went public with their supposed romance, being spotted walking together, holding hands, hugging and kissing.

News
>
Music News
April 23, 2008 08:10:05 GMT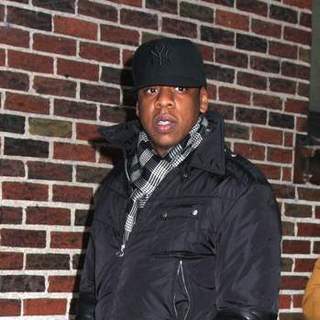 can't get enough of new ventures. Just like his wife, , the rapper who has owned several albums, boutique hotels, clubs and apparel lines, is considering a foray into the movie world after his recording contract is off.

"I want to get into the movie business," the Hip-Hop icon said. "I love films and that's why I feel I would do a good job. My recording contract runs out after two more albums. Who knows what I will do after that."

News
>
Movie News
April 23, 2008 07:31:28 GMT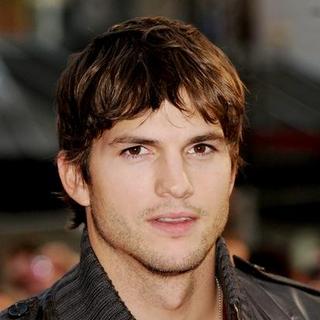 Despite the fact that the 20th Century Fox's forthcoming romantic comedy movie is entitled using the 'Sin City' name, "" didn't see the famous city the place to debut the film. Instead, it was premiered in London, England. Taking place at Odeon in Leicester Square, the and -starrer film celebrated its premiere on Tuesday, April 22.

Unlike many other Hollywood films, the Tom Vaughan-directed film's premiere was attended by a few of the film's stars. The two cast ensemble spotted on the special night were Kutcher and , whereas the leading lady Diaz was nowhere to be seen. Allegedly, the "Charlie's Angels" star couldn't attend the premiere because she is still coping with the passing of her father. Though lacking the Hollywood big names, the red carpet was still made lively by many British famous names, such as English lingerie model and singer .

News
>
Celebrity Gossip
April 23, 2008 07:27:41 GMT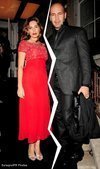 Another celebrity couple bite the dust. and her actor fiance have split. The actress reportedly has called off her engagement to the "Titanic" actor.

It's been claimed that Brook ended the relationship last month after re-evaluating her life following her father's death November last year after battling cancer. "After much soul-searching, Kelly decided that Billy is not the man she wants to marry and has called off the engagement," the Sun quoted a source as saying. "The split is completely amicable and the decision was made after long conversations here and in the U.S. They remain good friends."

News
>
Music News
April 23, 2008 07:26:02 GMT

A new single which tells about motherhood is set to be released by a new emerging singer/guitarist . The song titled "Beautiful Now", which is described as Alex's ode to the beauty of motherhood, will be officially released on May 6, via iTunes. Along with the single, an exclusive version of the video will also be launched on the same day.

Revealing his idea and inspiration behind the writing for his new song Alex was quoted saying, "I imagined what I'd say to the mother of my kids someday. I really felt like when I saw her in that light, she would be more beautiful to me than ever before, and my love for her would run deeper than I'd even thought possible." The singer recently has also been praised by RollingStone.com, said that he has a "raspy, quavering vocals and a penchant for catchy Folk-Rock."

News
>
Music News
April 23, 2008 07:18:15 GMT

New report comes from the post-grunge rock band as they have unveiled the new video for their latest hit single "It's Not My Time". The Mississippi-based band officially premiered it on VH1.com.

The video was directed by Shaun Silva who has also directed for other famous singers, such as , , and . The clip was shot in Cincinnati, Ohio during the band's tour earlier this month. Not only featuring the Doors, the new video also captured a new art of disciplines about movements called "Parkouring".

News
>
Celebrity Gossip
April 23, 2008 06:40:01 GMT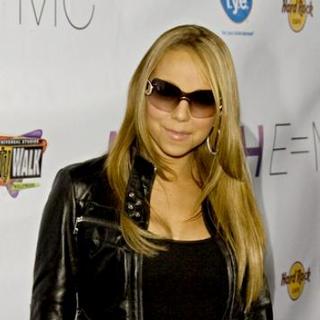 rules out having kids, but not romance. The diva who's been keeping her alleged romance with under the radar has been outed by English socialite Lady Victoria Hervey.

Lady Victoria has revealed Carey and Cannon are inseparable after she invited the singer to perform at an upcoming Cannes Film Festival party she's throwing in France next month. The so-called "it girl" furthermore also claimed to have been told by Carey that she would only perform in Cannes if Cannon was by her side.

News
>
Movie News
April 23, 2008 06:34:57 GMT
"" has got a new trailer under its sleeves and has released it online. The trailer runs for about one and a half minute and it focuses on the darker side of the adventure fantasy drama for Buena Vista Pictures.

Opening with an aerial shot of a ruined castle and winged creatures hovering over the desolated place, the trailer then cut into bits of clips explaining that when the Pevensie siblings return to their beloved Narnia one year later, the magical land they once ruled has gone through 1300 years and is on the brink of extinction. Most of the scene included in the beginning of the trailer are shot in the dark.

News
>
Music News
April 23, 2008 06:20:33 GMT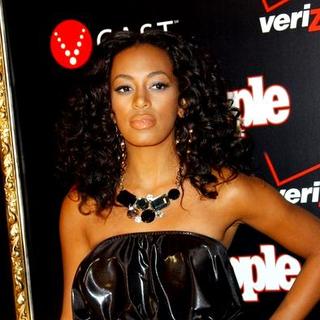 Following the news of her new album's release, has now added more details about it. The sophomore album will be titled "" and planned to be released on August 26.

The ' sister has also revealed the tracks for the new album, which are "I Decided", "Cosmic Journey", "Wanna Go Back", "Same Song, Different Man", "ChampagneChronicNightcap", "Ode to Marvin", "What's Going On", "T.O.N.Y.", "Sandcastle Disco" and "Would've Been The One". In the tracks, Solange was working with lots of different musicians such as, on "Same Song, Different Man" and with on "ChampaneChronicNightcap". Other famous names that also worked with her on the album were, , , Bilal and many more.