News
>
Music News
August 21, 2008 01:37:26 GMT
Rapper Alfamega from Grand Hustle's recording company has just released a music video in order to promote his brand new single called "Uh Huh". The star makes a step-out appearance with co-CEO of the Grand Hustle, rap star on the song. Besides that, DJ Drama, who is best known for his mixtapes work, also contributes his song-writing credit on the track. "Uh Huh" is scheduled to be listed on Alfamega's debut album entitled "I Am Alfamega", which will be dropped to the market on October 14.

The music video starts with Alfamega buying gasoline for his blue car. Then, he with a sexy young woman, who is sitting next to him on the passenger seat, drive around the town, followed by his friends, driving different cars. Some scenes show a crowd of people staring at the rapper, who is doing his rapping thing on the sidewalk of a town. Some of the people in the crowd are pretty much carried away with his song so they share some dancing performance with the rapper.

News
>
Music News
August 20, 2008 09:48:05 GMT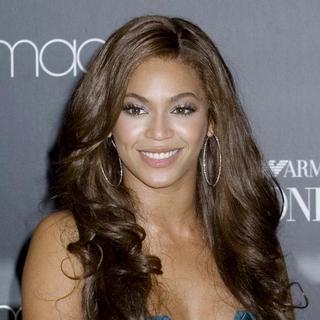 On top of that was placed by her group mate about next year's possible reunion of , has been working on her upcoming third solo effort. She is reportedly working with rapper in the album, which is allegedly scheduled to drop with title "Virtuoso Intellect".

Beyonce has also reportedly included producers Rodney Jerkins, , and in a list of her possible collaborators for the album. Unfortunately, there is no available confirmation about her work with the stars.

News
>
Movie News
August 20, 2008 09:12:06 GMT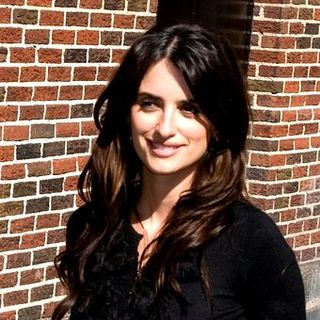 Celebrated Spanish actress will be adding another statuette to her award shelf. The 34-year-old has been reported to be receiving a Gotham Award Tribute at the nonprofit Independent Feature Project's 18th annual Gotham Award.

She will be honored with the special prize since she is considered to be among the independent film community's most notable individuals due to her career achievements. The award itself which last year was given to actor will be presented to her on December 2 at Manhattan's Cipriani Wall Street.

News
>
Celebrity Gossip
August 20, 2008 08:52:31 GMT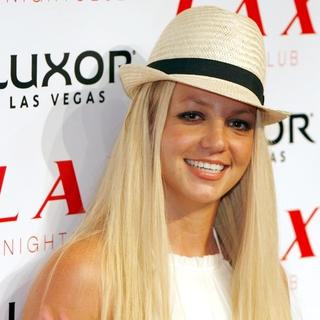 Getting back on track after a period of meltdown, looks healthy both mentally and physically. Bouncing back to the media spotlight, she takes over the cover of OK! magazine for its latest issue, showing off her fabulous body in a white bikini. Flaunting her toned figure, she also reveals the secrets how she lost 20 lbs in 30 days.

The cover of the magazine's latest issue, which is set to hit the newsstands Thursday, August 21, features Britney donning white bikini. She's snapped standing on the beach, smiling and wearing a large sunglasses. The shoot was taken during a holiday in Los Cabos, Mexico, late last month.

News
>
Movie News
August 20, 2008 08:40:06 GMT
, the depicter of the rude and haughty senior assistant of Runway's editor in "" is about to trade off her stylish clothes to be a garden gnome in "". Negotiating to voice the titular character, the Golden Globe Award recipient will be taking over the part of Juliet which has been left by due to scheduling conflicts.

In the animation movie loosely adapted from William Shakespeare's "Romeo and Juliet", Blunt is most likely to pair up with "" star who is in talks to play the other titular role, Gnomeo. If both she and McAvoy struck the casting deal, this would be the pair's first project together.

News
>
Celebrity Gossip
August 20, 2008 08:31:29 GMT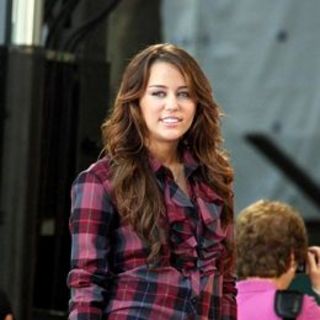 Together with her close friend, have posted a new episode of "Miley and Mandy Show" on YouTube. The online video is part of environmental campaign that uses her single "Wake Up America". The song appears in her latest album titled "", which has been available in stores since July.

The video is shot in Miley's home in Los Angeles. It begins with Miley, walking into the room while her friend is on the phone placing orders for eco-unfriendly items such as hair spray aerosol cans and genuine fur coats. Having placed the order, Mandy starts to clear her desk and sees a paper with the slogan 'Go Green' written boldly inscribed on it.

News
>
Movie News
August 20, 2008 08:03:02 GMT

Portraying a Playboy bunny in her latest and forthcoming comedy movie apparently forces comedienne to show her bare skins more than what she wishes. According to a report, in a recent interview about "", the 31-year-old confessed that there is a scene that requires her to expose her naked behind.

Though admitting that she actually had a body-double for the shot, several complicating factors with that body-double compel her to step up to the plate. "It was my first nude scene and it wasn't supposed to be me," explained Faris. "I had a body double and we had some complicating factors with her. It was sort of a last minute thing, where I said, 'I'll just go ahead and do this.'"

News
>
Celebrity Gossip
August 20, 2008 07:40:09 GMT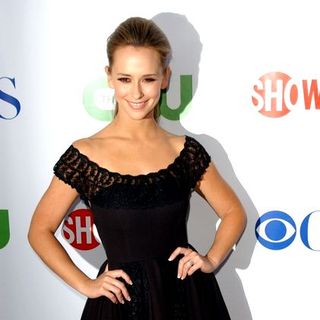 Slimming down to 18 pounds in just 10 weeks, as she previously claimed in an with US Weekly, keeps making more magazine appearances. Becoming the cover girl for Health magazine's September 2008 issue, she keeps talking about the same issue which is her body, revealing her regret for not going nude too often during her young age.

"I wish I had been nude from the time I was 12 until I was 28. I looked great!" she openly admitted. "I so wish I had listened to my mom and grandma when I was 18 and would complain about some little tiny bump or feeling bloated. They'd say, 'Sweetheart, appreciate it for all it's worth because it all changes when you get into your 30s.' I used to scoff and say, 'No, I feel fat today!' Now the joke's on me."

News
>
Music News
August 20, 2008 07:27:03 GMT

This summer, 's band have been banned from appearing at three-day U.K. music festival, Moonfest. The rock group were due to perform at the Moonlight festival in Wiltshire, Britain, later on August 29 but police officers in the country claim that the band's stage manner have a tendency of leading the audience to violence and therefore have to be scrapped off.

The U.K. police consider to close down the show following Pete's solo performance in June at London's Royal Albert Hall which was marred by crowd trouble. The police have used Section 160, which contain orders to close premises in an area experiencing disorder, off the Licensing Act 2003 to get the band's live performance stopped. Divisional commander of Wiltshire Police Chief, Julian Kirby says, "We carried out an analysis of what Pete Doherty and his band does. What he does as part of his routine is to excite the crowd. They speed up and then slow down the music and create a whirlpool effect in the crowd. The crowd all get worked up and then they start fighting."

News
>
Music News
August 20, 2008 07:07:16 GMT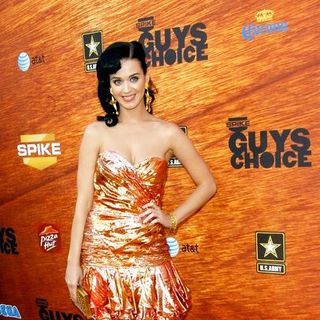 being over the lyrics of "I Kissed a Girl" has created quite a buzz this week, touching sensitive issues like the rift inside a family as well as homosexuality. A member of the family has decided to clear things up by doing a live interview via San Diego's , saying that much of the report were "twisted".

Keith Hudson, father of Katy who is also an evangelist, agreed on an interview with radio hosts Dave, Shelly and Chainsaw (DSC) in their show to give his side of story after he heard them discussing the issue during the show. "They twisted it really bad. They said a bunch of things that was not correct," he said adding that Caroline Graham, the columnist at DailyMail.co.uk "turned everything" and made them look like "religious biggots".

News
>
Celebrity Gossip
August 20, 2008 06:54:34 GMT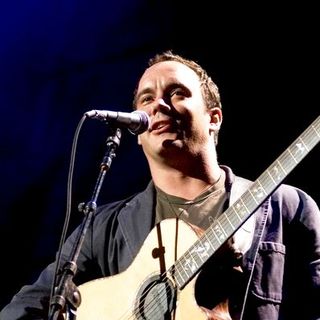 The show is going on as it's been scheduled for despite the mounting reports on the death of its saxophonist LeRoi Moore. The rock music act fulfilled their duty, performing for a scheduled appearance at the Staples Center in Los Angeles on Tuesday night, August 19 during when lead singer broke his silence, paying tribute to his late band mate.

Paying his tribute for Moore on stage, Matthews told the many concertgoers, "We all had some bad news today. Our good friend LeRoi Moore passed on and gave his ghost up today and we will miss him forever." He later on went on adding, "It's easier to leave than be left."

News
>
Movie News
August 20, 2008 06:47:16 GMT

Reliving the horror of the classic 1982 scary movie from notable filmmaker Steven Spielberg, MGM move forward with their plan on remaking "". The studio have now signed a pair of screenwriter Juliet Snowden and Stiles White to make some reworks on the reboot project's script.

This project won't be the two's first horror movie project. In fact, Snowden and White have been known to be the specialists on this movie genre. They are known for their work in Sam Raimi-produced 2005 horror film "". They have recently hired to develop the remake of Alfred Hitchcock's 1963 horror thriller, "The Birds".

News
>
Music News
August 20, 2008 06:15:34 GMT

American rock band have premiered music video for their brand new single "Touch Me I'm Going to Scream Pt. 2". The single is listed in the band's fifth studio album called "", which has been released in June.

The video is directed by Hornet's Mixtape Club, which have a reputation for turning out innovative, character-driven videos for J Dilla, and bands like , and Yeasayer. The video is set in a form of animated movie. It takes place in a jungle on a dark night and stars a character named Jasper, a furry withdrawn creature who has big eyes. Jasper is seen in the video, carrying a lantern, which is inhabited by his only friend, a firefly whose light helps him see in the darkness.

News
>
Movie News
August 20, 2008 05:14:15 GMT

Boiled up by the of the moving back of "" release date, the fans of the boy wizard fight back the decision by any means they know of. In their effort to make sure Warner Bros. understand they don't want the delay release, many of them have been rallying to persuade the studio's executives to change their mind.

Doing every way they can, some made petitions both online and off. One of the online petitions reportedly has collected about 35,000 digital signatures, while a campaign by Dumbledore's Army prompted fans to write down their concerns. Another form of protests is also offered as the fans plot to take the protest to the street outside Warner's corporate headquarters in New York. A Facebook group named has gone even further by planning a nationwide boycott of the movie.

News
>
Celebrity Gossip
August 20, 2008 04:54:10 GMT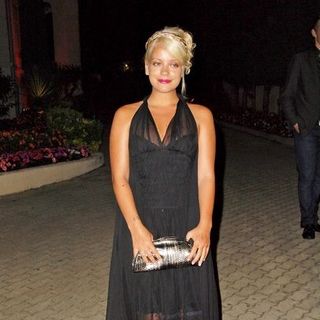 Troubles won't stop approaching . The British troubled singer was involved in a fight following a night partying at Ronnie Scott's Jazz Club in London early Tuesday morning, August 19.

Chronicling on the brawl, The Sun reported that Lily and her companion were on their way out of the party scene when an unidentified female partygoer started mocking her, calling her a "f*cking asshole." She immediately responded, shouting to the woman "Yeah, come and say that to my face you f*cking c*nt!"