News
>
Music News
October 02, 2008 06:33:24 GMT
has premiered a brand new music video for her latest single "Hot and Cold". In this video, Perry plays a bride who chases her groom after he is too chicken to say 'I do'. When the groom storms out of the church, Perry literally runs after him and shouts on how cold feet he is. The ending of the video takes a surprising upturn.

"This music video is a big production," Perry gives her comment on the video. "There's lots of different scene changes and obviously I look crazy. This is one of those videos where I'm okay looking a little insane." The video is directed by Alan Ferguson and shot in Los Angeles.

News
>
TV News
October 02, 2008 06:07:06 GMT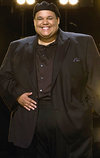 A contestant from reality show "" has been crowned a winner on the Wednesday third season finale. Opera singer Neal E. Boyd becomes a favorite and finishes first after standing side by side to other finalist singer/pianist Eli Mattson as the last two standing.

Host Jerry Springer announced on the seconds leading to the revelation that there was less than one half of one percent between the final votes. When Boyd's name was called, the ex-salesman cried the tears of joy and said, "I love you, Mom. I love you, Sikeston. I love you, Missouri." He is consequently entitled to the $1 million prize.

News
>
Celebrity Gossip
October 02, 2008 06:03:32 GMT

It's nearly a week after and ' and People magazine has some details of the ceremony, all of which are on its latest issue which will hit the newsstands Friday, October 3. Besides the wedding details, the weekly magazine also reports on the couple's pre-wedding day candlelight dinner.

Scarlett and Ryan, according to People, avoided the prying eyes of the paparazzi, sending just 40 guests text message invitations and then staging the ceremony at the "rugged, but luxurious" Clayoquot Wilderness Resort, on a nature reserve in British Columbia, Canada on Saturday, September 27. Guests could reach the venue by sea plane or a 30-minute boat ride.

News
>
Celebrity Gossip
October 02, 2008 05:04:33 GMT

An active campaigner for the upcoming U.S. presidential election, has a sequel for her previous "Declare Yourself" public service announcement (PSA), posing in Hannibal Lecter-type mask for her second ad. Having her mouth tightly closed behind metal nails, she is pictured wearing no make-up and having tears running down her cheeks. Adding a messy look into her face, Alba lets her hair sloppy.

The PSA, shot by celebrity photographer Mark Liddell, has a tagline that read, "Only you can silence yourself. Make them hear you. Register to vote now." The ad, which also attaches on it , is meant to encourage young people to register and vote.

News
>
Movie News
October 02, 2008 04:54:30 GMT

While at the "" press preview in Hollywood on Wednesday, October 1, director Zack Snyder talks to IESB about the forthcoming "" prequel/sequel. Stating that the follow-up movie will be both prequel and sequel, the filmmaker then let out that the second film will take place between the Battle of Thermopylae and the Battle of Plataea.

In the final monologue by Dilios at the end of "300", it was explained that there is a whole year between the two great battle. Hence, that is what will be explored on the second movie. Giving out more on the dishes of the prequel/sequel film, Snyder noted that the movie will be based on the graphic novel which will be written and drawn by Frank Miller, meaning that before the book is completed, the script won't be penned.

News
>
Celebrity Gossip
October 02, 2008 04:29:48 GMT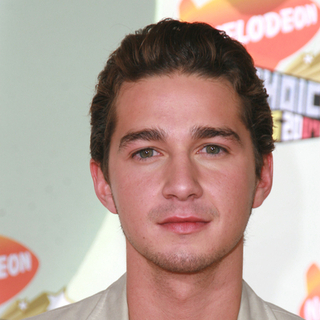 after he was involved in a car crash that happened in July 2008, unfortunately couldn't escape another injury, suffering a cut below his eyebrow while working on "" on Tuesday, September 30. The injury required him to receive stitches, but that didn't stop the actor from getting back on set soon thereafter.

TMZ was the first to report the incident. It claimed Shia got some stitches on set. Representative for him had no comment on the star's latest injury.

News
>
TV News
October 02, 2008 04:27:02 GMT

The CW have announced their plans on developing "The Graysons". According to Variety, the brand new television series will be focused on Batman's sidekick before he becomes the iconic Robin. Set in modern day, it will chronicle the life of Dick "DJ" Grayson before he dons his superhero identity and teams up with Batman as he navigates through family dramas, first loves and rivals.

Words are "Graysons" has been observed to be a potential replacement for "" if the series about the early life of Clark Kent ends its run this season. The hourlong series has "Smallville" executive producers, Kelly Souders and Brian Peterson, as well as "" executive producer McG on board the project.

News
>
Music News
October 02, 2008 04:24:38 GMT
will help Barack Obama raising the bar, by conducting two charity shows to aid the Presidential candidate's campaign. The rapper announced that he will conduct two free shows in Detroit's Cobo Arena and Miami's Bayfront Park Amphitheatre on Saturday, October 4 and Sunday, October 5 respectively.

The concerts are intended to encourage people to register to vote before the deadlines. Michigan and Florida which happen to be the two key battleground states, will close the registration on Monday, October 6. Jay-Z's effort is also to urge people to pick Obama on the actual D-day on November 4.

News
>
TV News
October 02, 2008 03:51:19 GMT

Annie and Ethan will work together in a class project where they are assigned to take care of a baby in the new episode of "". The promo to the episode which will be aired on October 7 and titled "Hollywood Forever" is available for view below, taking the tag "the richer they are, the harder they fall."

The experience makes Annie and Ethan see each other differently. Silver and Dixon continue to get closer and during her half-birthday party at the Hollywood Forever Cemetary, she opens him up to an entirely new experience in public. Harry and Debbie are forced to deal with his past when Tracy informs Harry that she hired a private investigator to search for their son, who was given up for adoption many years ago.

News
>
Movie News
October 02, 2008 03:45:56 GMT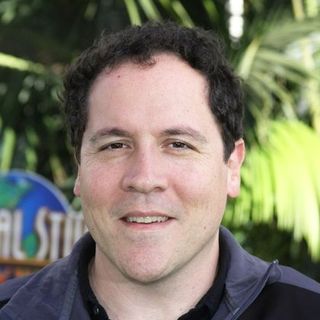 Taking participation in a live web chat with The Los Angeles Times' readers on Wednesday, October 1, director Jon Favreau opened up about few "" details. Addressing on how early in stage the sequel is in, Favreau explained that the filmmakers are still working on the potential villain.

"We're playing with who the villain should be and what we should incorporate from the comic book," he noted. "And how it will lead into ." He then added that he is currently working with , the co-writer of "" who is tackling the script's first draft, and a storyboard artist. He is also dealing with the designing of the the good guys and bad guys ' costumes.

News
>
Music News
October 02, 2008 03:30:55 GMT

The fruit of 's work on the soundtrack of Vampire movie "" is now available for streaming. "Decode" is one of the two songs that the rock band specially made for the movie. It will also be the first single outed from the OST album which is now due for a release on November 4.

The song is available for listening in full on , the website owned by the author of the books the movie is based on. It has also been revealed via MTV that Paramore will shoot a music video for the song "sometime around October 13".

News
>
Celebrity Gossip
October 02, 2008 03:26:05 GMT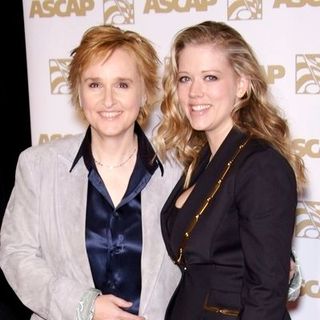 Now that same-sex marriage has been legally recognized in California, has made public her plans to wed longtime lesbian partner Tammy Lynn Michaels. In a recent interview with celebrity television show "Extra", she said wedding is in pre-planning stages for her and Tammy.

"We're trying to find the right time now actually to go down and do it -- is where we're at," Etheridge told "Extra" lifechanger and surgical breast specialist Dr. Kristi Funk during a chit chat about breast cancer which she's been diagnosed with four years ago. Etheridge and Tammy have been together for years and they are among the most high-profile celebrities to live openly as lesbians.

News
>
Celebrity Gossip
October 02, 2008 03:16:48 GMT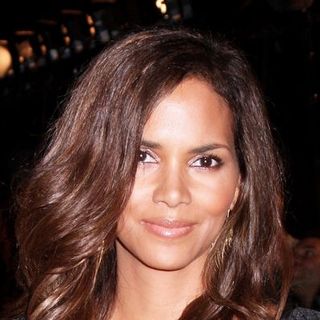 The U.S. presidential election is less than five weeks away and Hollywood celebs have been very vocal encouraging Americans to start registering in order to be able to vote, starring in a public service announcement (PSA) video, called "5 Friends." Among them who are taking part in the cause include , , , , , , , and many more.

In the more-than-four minutes video the celebrities try to emphasize the importance of voting. They can be seen in the footage urging people repeatedly to register and vote and pursue their five friends or more to get involved in the highly anticipated presidential election.

News
>
TV News
October 02, 2008 02:57:36 GMT
Kick starting from "", lands himself in the acting world. The runner-up for season seven of the singing talent show will make his acting debut on Nickelodeon's "", People reports.

He will be featured in an episode titled "iRicked the Vote", playing himself. His role is not far from his real life story for he will be a contestant of an Idol-style show named "America Sings". He will garner a huge vote, thanks to Carly Shay (Miranda Crossgrove) who helps him with her iCarly webcast.

News
>
Movie News
October 02, 2008 02:48:06 GMT
A sequel to hit animation film "" is indeed on the work and eyes 2011 release. On Wednesday, October 1, DreamWorks Animation SKG have revealed their plans on the follow-up movie announcing that they have set "Pandamonium" to hit the big screen on June 3, 2011 and are expecting it to be released worldwide in both conventional and IMAX theaters.

The sequel will be produced using stereoscopic 3D technology and will have "Kung Fu Panda" head of story Jennifer Yuh Nelson serving as the director. It is going to have , and other original cast members once again to voice the characters, and will see Melissa Cobb as the producer, while Jonathan Aibel and Glenn Berger, who wrote and co-produced the original film, are to reprise their roles.