News
>
TV News
November 14, 2008 08:36:26 GMT

A preview from episode 4.10 of "" is released. With the title "Hell's Angels", it revolves around the Winchester brothers, Sam () and Dean (), as they struggle to save Anna, who played by Julie McNiven.

As Anna remembers her past, Sam and Dean begin to understand the reason behind Castiel and Uriel's hatred and why the two want her dead. Ignoring the angels' orders, Sam and Dean try to help Anna restoring an important part of her past so she can be saved.

News
>
Movie News
November 14, 2008 08:33:10 GMT

A sequel to Universal Pictures 2004 comedy "" could be moving forward. Claiming that the third "Meet the Parents" movie is "percolating", Fox News' Roger Friedman broke the news that and will make their return to the comedy series in "".

Once again taking the role of Jack Tiberius Byrnes, this time it is said that De Niro will be portrayed as the grandparent to Greg Focker's babies, and Stiller will star as Greg once more. The two reportedly will be joined by , and as they are expected to reprise their Dina Byrnes, Bernie Focker and Roz Focker roles respectively.

News
>
Celebrity Gossip
November 14, 2008 07:58:55 GMT
Disney sensation, , addressed his love for surfing in an interview while promoting "" in Melbourne, Australia. "I love to surf every chance I get," he admitted, adding "Oh man, I would love to go surfing with at Bells Beach."

Considering the fact that he's a huge fan of the sport, Zac even considers changing his major to marine biology so that he can be "in the ocean all the time." He, in fact, deferred his place at the University of Southern California to star in "HSM" when it was first debuted two years ago.

News
>
Music News
November 14, 2008 07:55:12 GMT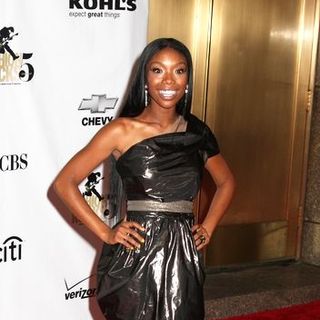 A music video in support of 's new single "Long Distance" has been in the work. Directed by Chris Robinson, the video was shot at Los Angeles' Park Plaza Hotel and features songwriter Bruno Mars appearing as a pianist.

Speaking about the concept behind the video, Robinson said that the video tries to show Brandy's emotional feeling when she goes through her long-distance relationship. "The concept of the video is really about performance...kind of take her through the feeling of missing the person she's in love with," he explained.

News
>
Movie News
November 14, 2008 07:35:38 GMT
Following the footsteps of "New Moon" in getting a big screen treatment, Stephenie Meyer's bestselling vampire series, "Eclipse" and "Breaking Dawn", are also going to be adapted into feature film materials. On the matter, The Hollywood Reporter claims Summit Entertainment have acquired the screening rights for the "" novel series.

Bringing back "Twilight" scribe to the project, the studio have signed up Melissa Rosenberg to pen the script for "New Moon" and "Eclipse" adaptations. Meanwhile, the fourth book is yet to have any writer attached to adapt it. Additionally, words on whether director Catherine Hardwicke will continue to helm the series is yet to be offered.

News
>
TV News
November 14, 2008 07:27:55 GMT

The game is on. In the next episode of "", Betty will face a stiff competition from Marc who also applies for YETI, Young Editors Training Program which only has one vacant room left. Earning this slot could mean the end of Betty and Marc's long-running assistant position in Mode.

Betty sees this as an opportunity to fast track her dream of having her own magazine, but the test requires her to create a magazine in 48 hours. Also Justin makes an unlikely friend and Daniel finds himself attracted to Molly while Wilhelmina does her best to get Connor's attention.

News
>
Celebrity Gossip
November 14, 2008 07:22:49 GMT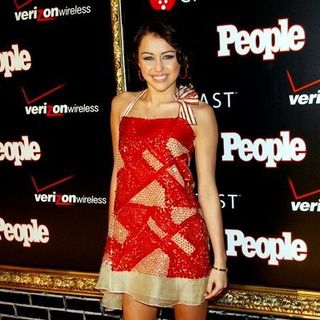 On Thursday, November 13, stopped by New York radio station Z100, talking about several issues, like her upcoming 16th birthday and the gifts that she got on the early celebration at California's Disneyland back on October 5. Besides, she also dished her aspirations to become a fashion icon, her name becoming so popular as a baby name, and her dog Sophie.

In the interview, Miley told JJ that she actually feels honored when she learns many parents name their kids Miley. However, she admitted she was forced to toss her iPhone because Miley keeps getting changed to Miles because of spell check.

News
>
TV News
November 14, 2008 07:05:25 GMT

Preview of "" episode 8.10 has been released. With "Bride" as the title, the episode features Chloe and Jimmy's wedding ceremony in Cuba and two unexpected guests.

Chloe finally becomes Jimmy's bride. Though feeling extremely excited about her wedding to Jimmy, she worries if Davis has an intention to stop the wedding. Meanwhile, Oliver tells Clark that he thinks he has discovered where Lex is hiding and takes off to Cuba to confront Lex. Still, instead of finding Lex there, he meets Lana.

News
>
Movie News
November 14, 2008 06:44:10 GMT

"" will be a sequel to "", instead of prequel. In an interview with Coming Soon in New York City on Friday, November 14, director Ron Howard gave out the confirmation while talking about his adaptation of Peter Morgan's hit play "".

In addition to the addressing of the "Demons" status in the feature series, Howard also discussed the differences between this Dan Brown's novel adaptation with the last one. "It is going to be different, but it has everything to do with the story," he said. "This literally is a ticking bomb story, and it's very much about modernity clashing with antiquity and technology vs. faith, so these themes, these ideas are much more active whereas the other one lived so much in the past."

News
>
TV News
November 14, 2008 06:34:36 GMT

Two scenes from the November 17 episode of "" are released. Titled "The Magnificent Archibalds", the episode is taking on the family rift between Jenny and her father, Rufus, and also Lily coming to their rescue. Jenny is ready to cut all sorts of communication with Rufus if she doesn't get her way but Lily decides to make a peace treaty for them by taking Jenny in her house. This will be previewed in the first clip.

The second clip is a phone conversation between Blair and Serena. The former who complains about her mother's new boyfriend who breaks all of Waldorf tradition during Thanksgiving and the latter who complains on her new lover's past. Blair is baking in keeping the dinner tradition at home while Serena is trying to come clean with the fact that Aaron has a female friend whom he's close with.

News
>
Music News
November 14, 2008 06:21:37 GMT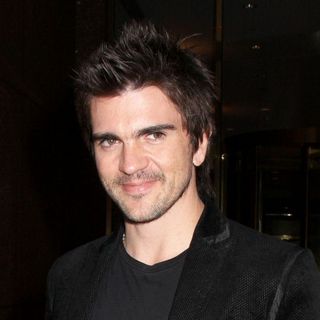 shines as he wins big scoring five nods at this year's Latin Grammy Awards. Announced at Houston's Toyota Center on November 13, he is awarded trophies for "Record of the Year", "Album of the Year", "Song of the Year", "Best Male Pop Vocal Album", and "Short Form Music Video".

"This is incredible. A million thanks, truly," Juanes said during the ceremony. "I have to thank my father, who is in heaven, God, my children. Since I was very young, my family taught me to listen to Latin-American music ... They have all been an influence."

News
>
Celebrity Gossip
November 14, 2008 06:10:52 GMT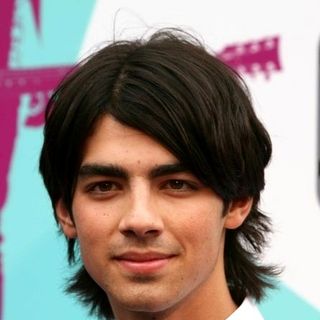 is quick to respond on the on-going reports claiming he has cheated on ex-girlfriend with rumored new girlfriend . He, furthermore, also wastes no time to address the country music singer's public claim that he dumped her over the phone with a 27-second break-up call.

The middle of the begins his post on the band's MySpace blog by writing, "This blog is not an attack of anyone. Anytime you are in a relationship for any length of time there are going to be issues. Sometimes they resolve. Other times they lead to a change of heart. This was the case recently." He then goes on stating, "Several things I will state with all my heart ... I never cheated on a girlfriend."

News
>
TV News
November 14, 2008 05:11:47 GMT

Michael Scofield and his fellow escapees' journey for freedom might escape television permanently. The Hollywood Reporter has reported that FOX network might have come to a decision in extending "" season four production for two additional episodes, which may serve as a conclusion to the four-year drama series.

Furthermore, the site details that the action drama series' cast have been told by FOX about the network's plan. However, "Prison Break" writer and FOX itself have not given any statement yet about the extra episodes and the speculation circulating around.

News
>
Music News
November 14, 2008 04:50:18 GMT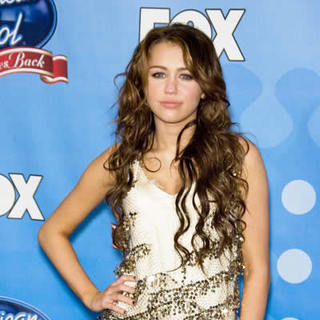 As previously reported, has been filming a music video for her new single "Fly on the Wall" and to get it done, she has teamed up with music director Philip Andelman, the same man who helped making "Lovebug" music video. "I'm not sure if she did know I directed the ['Lovebug'] video and she didn't mention it on set," Andelman told MTV concerning the coincidence.

In a further statement, the concept of the music video is revealed. It will indeed feature some paparazzi scenes. "The gist of the concept is that she and her boyfriend are on a date, leaving a movie, when suddenly, he gets overcome by some strange cough," Andelman said. "Suddenly, he turns into a paparazzo and begins chasing Miley. Soon, she is backed into a corner with nowhere to turn and the paparazzi approaching, when suddenly, instead of attacking or photographing her, they break into choreography."

News
>
Movie News
November 14, 2008 04:50:02 GMT

Though "" has failed to nail the top box office chart on its weekend debut, Lionsgate Films are surely going to continue the franchise as they recently come out with the release date of "". In their announcement, the studio claim to have set the sixth horror thriller movie to be released on October 23, 2009.

Not the first movie claiming the slot, "Saw VI" will have to be up against another thriller, Joss Whedon and Drew Goddard's "Cabin in the Woods". Beside "Cabin", there are two other movies slated to be released on the particular date, they are -starring biopic "" and Japanese manga adaptation "".