News
>
Celebrity Gossip
October 07, 2008 07:18:15 GMT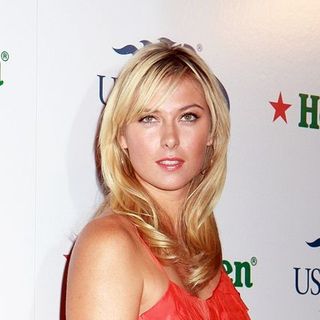 reportedly has found herself a new man as rumor has it, she is dating Charlie Ebersol, the son of the chairman of TV network NBC Sports. The Russian tennis beauty is said to have casually confirmed to be in a relationship with the 25-year-old guy at the All-Star Tennis Smash charity event in New York recently.

Putting herself on bid during the event, she jokingly told the attendees, "My boyfriend will outbid this price." Despite her joke, one lucky guy won a date with her for $10,000 at the charity auction. There was no sign of Charlie's attendance. Adding fuel to the rumors of her dating Charlie, a source told The Sun that during her break from tennis due to shoulder injury "Sharapova got a new boyfriend."

News
>
TV News
October 07, 2008 07:09:03 GMT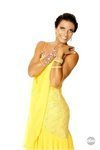 While three other contestants were voted out of "" during the first couple of weeks, Misty May-Treanor has chosen to leave the dancing competition. The shocking announcement was made at the conclusion of the live show on Monday, October 6, night when the two-time Olympic beach volleyball gold medalist appeared on crutches and a cast on her left leg.

Further, it was revealed that the 31-year-old has been forced to walk out of the competition after sustaining an injury during dance rehearsal with partner Maksim Chmerkovskiy on Friday, October 3. "I heard a pop," she recalled the time she was practicing the jive on the show's ballroom set. "I was doing the Lindy Hop. I thought I flew out of control and hit the judges' stairs, or it felt like I got hit in the back with a baseball bat. Then, I just couldn't put weight on it."

News
>
Music News
October 07, 2008 06:44:32 GMT

A string of hits that have supported James Bond films in the past years will be compiled in a single CD collection entitled "The Best of Bond...James Bond". Included in the October 28 set are songs by , Shirley Bassey, , , , and others.

As many as 23 songs, five music videos, and a live concert footage are molded in a single CD/DVD package. There will also be an unreleased version of Bond theme by composer John Arnold.

News
>
Celebrity Gossip
October 07, 2008 06:40:34 GMT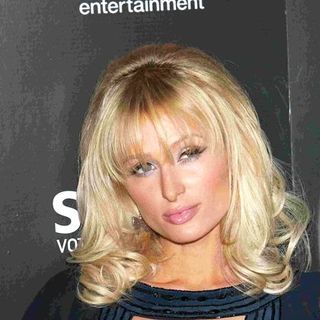 Apparently, has just embraced her motherly instinct that she wants to have babies soon, telling People magazine in Las Vegas Saturday night, October 4 while partying at Pure Nightclub for her sister 's birthday, "I definitely want three or four [children]." She went on adding, she would like to have them "Soon. Maybe a year or two."

In between times she prefers to just enjoy her love relationship with rocker boyfriend . The celebrity couple had just celebrated their 7 months anniversary and "are just so happy." Though so, Paris has not yet talked about wedding plans.

News
>
Celebrity Gossip
October 07, 2008 06:32:38 GMT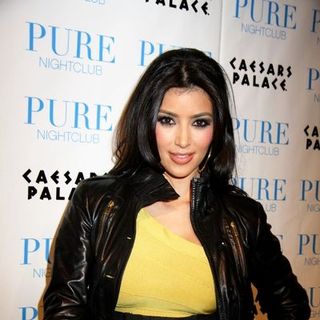 Playing down rumors of her undergoing plastic surgery to have the figure she's having, posted a denial on her personal website which is accompanied by a voluptuous photo of herself in a bikini at age 14. "I have decided to post this picture to finally put all of the plastic surgery rumors to rest!" the celebrity-socialite wrote. "I hope after seeing this you guys will never ask me a plastic surgery question again!"

A fan of Kim, goes by the name "Curious Cat," posted a question on her web, asking what kind of cosmetic surgeries she has done that she has curvy figure. In addition to "breast implants and lip injections", the fan even assumed she has more than both.

News
>
TV News
October 07, 2008 06:13:31 GMT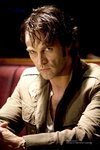 A promotional video for episode 1.06 of "" has arrived. Providing a sneak peek into what will happen next in Bon Temps, the footage shows glimpses of the finding of a dead body by Sookie, Andy regretting Jason's release from prison, Sam and Tara's romance and Jason choking Sookie on her bed.

To be aired on HBO next Sunday, October 12, "Cold Ground" episode tells the story when Sookie takes a refuge from the inner voices of her friends and neighbor while dealing with a tragedy. Blaming Sookie for the tragedy, Jason attacks her in his rage. In the episode, he will also be seen fighting the withdrawal symptoms from his V juice habit.

News
>
Music News
October 07, 2008 05:03:38 GMT

have premiered the music video of their latest single "Troublemaker" on Yahoo! Music for the exclusive 24 hours of run. Not only new in its entirety, the video also sets some new records on the Guinness Book of World Records.

If the last time they presented YouTube sensations for , they are now recruiting lots of people to add up the value for a record. The shooting that was conducted in August at Los Angeles' The Forum was witnessed by Guinness official Stuart Claxton who was to certify the accomplishments.

News
>
Celebrity Gossip
October 07, 2008 04:56:12 GMT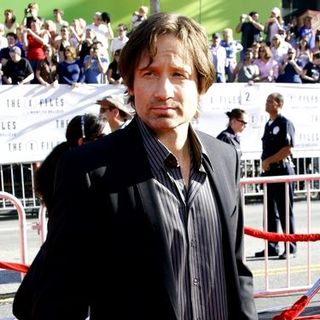 has completed his rehab stint for sex addiction, his legal attorney confirmed Monday, October 6. Getting his life back on the right track, he will soon make a return to acting. "David has successfully completed his rehabilitation," the lawyer said in a statement. "He is out of rehab and will be starting a movie soon."

However, the lawyer declined to mention on where the actor had been treated and when exactly he left the treatment center. Duchovny himself has yet issued a single statement about his treatment. He was seen attending the Czech Festival in New York City Sunday, October 5 with his actress wife . They arrived hand-in-hand but didn't offer words for the press.

News
>
Movie News
October 07, 2008 04:48:37 GMT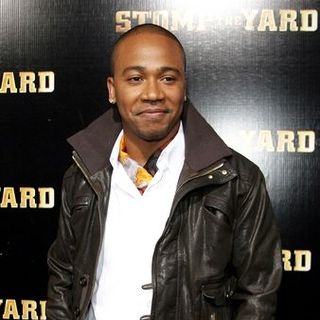 Dance choreographer-turned-actor is most likely to trade off his dancing shoes with guns in "". In a recent interview with IGN Movies, the 26-year-old revealed that he is in talks to star in the fifth film for the cop-action franchise stating, "We've been talking about it. Joel Silver talked to me about it, and it was like 'Um, yeah! I'll do Lethal Weapon with Danny [Glover] and Mel [Gibson]."

For the possible role he is going to tackle in the new project, he fessed up that he may end up playing the son of 's character, LAPD Detective Sergeant Roger Murtaugh. "Joel says it'd be a great role," commented the actor who will soon be seen in "" as Wilensky. On the movie itself, he noted that the people behind the project is currently trying to "fast track" it. The full interview with Short can be seen at .

News
>
TV News
October 07, 2008 04:28:12 GMT

There may well be a revenge on the line for who has impersonated Republican Vice President candidate, Sarah Palin. The reported that there's a chance Palin will make an appearance on "", spoofing Fey's American Express commercial ad.

It's said that there has been a debate on how to respond to the three sketches that had been done by Fey on Palin and it came to conclusion that a revenge on the NBC show would just be appropriate. If indeed Palin is plotting a sketch, her section is expected to air on Thursday, October 9 on the first of NBC's "Weekend Update" specials in prime time or on October 18 when "SNL" will not be a re-run.

News
>
Movie News
October 07, 2008 04:16:53 GMT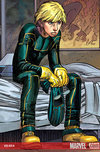 After , 's character, have been leaked earlier, a series of on-the-set videos from "" has also come out. The first four of the videos present a brief look into the night filming where character Dave Lizewski and The Red Mist ride what seems to be Mist's custom red sports car.

The night footages were said to be taken through Downtown Toronto near the Toronto Eaton Centre. The first video posted below reveal actors, and , dressed in their characters' costume while driving the red car. The last video display a helicopter with a camera taking shots for the live-action adaptation film.

News
>
Celebrity Gossip
October 07, 2008 04:07:05 GMT

Living a low profile life since giving birth to son Henry Story Driver on September 5, 2008, introduces the world to the newborn baby, posting several pictures of him on her MySpace page. The actress-mother posted several first images of her one-month-old son on her MySpace social networking web page Monday, October 6.

, which has made its round on the Internet, shows her sitting on a chair wearing a blue-colored clothes that looked like a hospital outfit. She is seen holding Henry, who's sleeping peacefully, on her chest. The mother and son look relaxed and happy as she smiles down at the tiny bundle in her arms.

News
>
Music News
October 07, 2008 03:48:19 GMT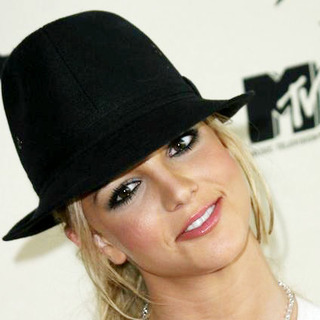 The exclusive right to premiere ' "Womanizer" music video has been given to ABC. The network will play for the first time, the highly-anticipated video for worldwide view on Friday, October 11 during their show "20/20" that airs at 10 P.M. ET

Directed by Joseph Kahn, the video is said to contain erotic scenes involving Britney in sexy outfits. The video that was shot in Los Angeles late last month, reportedly will have Britney dressing as a waitress, a secretary and simply in a bathrobe. Some of the in the kind of scenes are revealed by X17Online.

News
>
Movie News
October 07, 2008 03:40:04 GMT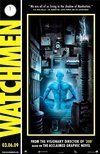 Warner Bros. Pictures have brought forward a fresh video journal from their forthcoming superheroes movie "". Exclusively posted by Sci Fi Wire, the behind-the-scenes video let out how the filming crew create Dr. Manhattan from displaying the white costume wired with panels for the blue lights to capturing the 34 facial motions done by actor .

is also completed with detailed description given by most of the crew involved in the making of the indestructible hero, such as visual effect supervisor John 'D.J.' Des Jardin, suit technician Chris Gilman as well as the actor who played the unique character himself, Crudup. Entitled "Blue Monday", it also shares some of the test footage for the characters as well as several scenes from the flick.

News
>
Celebrity Gossip
October 07, 2008 03:30:48 GMT

Breaking her silence about the mounting rumors of her dating of the , tells TV Guide in an interview for its upcoming issue that she and the singer are "getting to know each other." However, she has yet confirmed or denied that they're dating.

"I've gotten really close to the entire Jonas family this past year," she told the magazine when addressing the extent of her relationship with the singing sensation. "Nick and I are getting to know each other, but we're not confirming anything."