News
>
Celebrity Gossip
August 16, 2008 02:45:43 GMT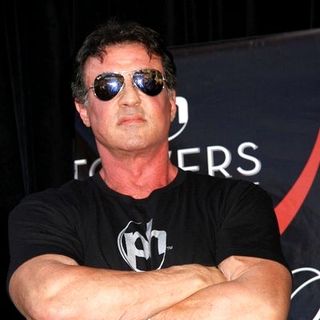 Having a number of movie projects in the pipeline, is adding vodka endorser into his ever growing career resume. The action movie star has signed a one-year contract with Russian vodka producer Synergy to be its new celebrity endorser.

The Vodka producer announced the enlisting of Sylvester to help promote their product in print and TV ads Friday, August 15. He will specifically sell the company's Russian Ice, or Russkiy Liod, line beginning on September 1. He will advertise the product under the slogan: "There is a bit of Russian in all of us."

News
>
Music News
August 16, 2008 02:37:29 GMT

has just made a full world premiere for a music video to promote his third single "My Life", a single which will appear in his upcoming third studio album titled "". Rapper has lent his vocals to the single. This song started to be air played on July 22 but was leaked in early July. The full album will not be stored to the market until August 26.

The Game's video was filmed on July 23 and directed by motion picture director Bryan Barber, who has also directed 's "Ain't No Other Man" video. "My Life" video takes place in a graveyard of Compton. Lil Wayne is among the guest appearances, which also include Cool & Dre, , and . The video mostly carries mournful themes, one of which is about losing someone.

News
>
Celebrity Gossip
August 16, 2008 02:17:39 GMT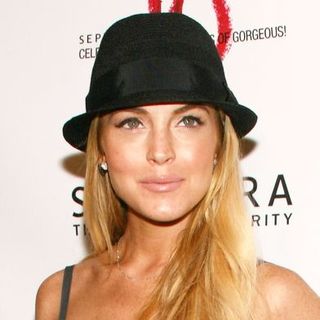 Allegedly, rumors on the street are true. is converting to Judaism, the Jewish religion of her lesbian lover Samantha Ronson and her family. She thus adds fuel to the speculation that she's taking her relationship with the DJ to the next level and may end it in a marriage.

Lindsay and Sam have been spending time together. The inseparable duo even were seen hitting the Lollapalooza music festival in Chicago, where Sam was on hand to serve as DJ. They then were reported to be heading for Miami for two days to hang out with Sam's family.

News
>
Movie News
August 16, 2008 02:09:44 GMT

"" will be getting its DVD version on September 30, but before that happens, a deleted scene from the summer blockbuster has popped out. Presented by Access Hollywood, the four-minutes clip exposes how Tony Stark prepares his cover up story to attack the terrorist in Middle East. There, it can be seen that he throws a lavish party in Dubai and lures three scantily-clad women to his bedroom.

Starring as the hero in the steel armor suit, "Iron Man" was released on May 2 to meet an amazing reception grossing $98.6 million from its first weekend showing only. Since then, the superhero flick supported also by and has collected $316.5 million domestically and $570 million worldwide.

News
>
Music News
August 16, 2008 01:33:34 GMT

has just dropped a music video to support her second single "Sandcastle Disco". The tune, which features rapper , is confirmed to be listed on her second effort "". The album is scheduled to be out on August 26 via Griffin Records.

Solange's music video for "Sandcastle" is directed by herself. The video is a departure from her "I Decided" video that sees her going back to the '70s fashion. The new one sees a colorful set with lots of animations. At several scenes Solange turns a tiny figure who plays around with giant music instruments such as the piano, guitar and the drum set. It also features her singing with the band and two backup singers.

News
>
Music News
August 15, 2008 09:51:08 GMT

have joined forces with Iraq Veterans Against the War and Tent State University to perform as part of the "Tent State Music Festival to End the War" on Wednesday, August 27 at the Denver Coliseum. They will also team up with in the show that will reportedly confront (DNC) Democratic National Convention.

Tickets for their show will be awarded on a lottery basis. Fans can register for the tickets at Tent State's booth near the IVAW Tower at Cuernavaca Park from August 24 to 26. A valid photo ID card is required to claim the tickets. Winners will be notified by email with a policy that each lottery winner will get two tickets for the Festival.

News
>
Celebrity Gossip
August 15, 2008 09:45:50 GMT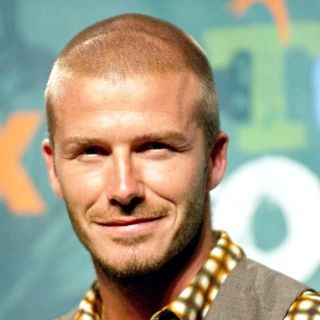 The Olympic Games fever is catching almost everyone and wants to get involved in the famous world's sports feast. Well known as a soccer stud, he's making his best attempt to be counted among people who give contribution to the celebrated event, planning to make a special appearance on the top of one of London buses and kick a football into the crowd at the closing ceremony for the Beijing Olympics.

British in nationality, the soccer stud and father of three young boys will help close out the 2008 Beijing Olympics as a representative for his main land Britain which capital city, London, is slated to host the next summer Olympics in 2012. Lending a helping hand to mark the transition, David reportedly will stand at the side of London Mayor Boris Johnson to receive the flag from International Olympic Committee (IOC) president Jacques Rogge.

News
>
Movie News
August 15, 2008 09:09:58 GMT

Revealing a look behind the production of Zack Snyder's comic book adaptation, G4 has released a new "" set visit video. Aside from exposing bits of the set used in production, the footage also displays another look of Rorschach where he is nowhere near his inkblot-like mask, and brief interview with Snyder as well as Rorschach depicter, .

Set in alternate 1985 America, "Watchmen" gives out the story of a band of superheroes turned vigilantes. When one of his colleagues is murdered, Rorschach falls into the investigation of the murder, but instead finds out a more horrible plot to discredit all the superheroes. Trying to watch over humanity, he reconnects with his former crime-fighting group.

News
>
Music News
August 15, 2008 09:07:18 GMT
American hard rock band have just premiered music video for their latest single "Mutherfucker of the Year". The single appears on the group's new album, "".

The video is showing a live performance by the band. The personnel are seen, playing the music in a high excitement. At some points, the scene changes into backstage display which shows the band's preparation before the show. A complete schedule of their upcoming shows can be checked on their

News
>
Movie News
August 15, 2008 08:34:01 GMT

18-year-old Ian Lafferty is in love with his longtime best friend and about to head off to college, but that is the least of his problems. The true fact is he is a virgin. Trying to hook up with the hot babe he met on the Internet and determine to lose his virginity, he goes on a cross country journey with his friends and falls in hilarious misadventures and raunchy escapades.

That is pretty much what viewers will be presented with when they watch the red band trailer from teen comedy flick "". The new video footage came in courtesy of IGN.

News
>
Celebrity Gossip
August 15, 2008 08:18:39 GMT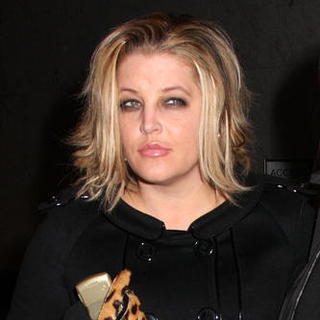 The rumor mill goes into overdrive again as new claim on the twins that is carrying has just emerged. According to the New York Daily News newspaper, the singer is having a twin son and daughter. That isn't the one and only detail that is exposed about the twins as their possible names have also been outed.

The newspaper claimed further that intending to pay tribute to her late singer father , Lisa is planning to name her new son Jesse, after Elvis' identical twin brother who was stillborn. A source close to her, moreover, revealed that she's going to name her daughter Gladys Love after her paternal grandmother.

News
>
Music News
August 15, 2008 08:18:21 GMT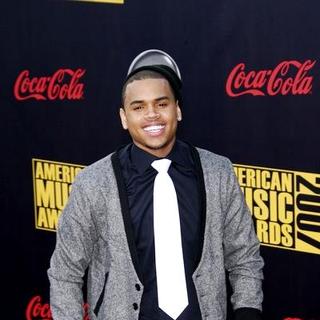 is upset over online leak of his demo track titled "Electric Guitar", which is taken from his next-year released album, tentatively-titled "". The song in which he has teamed up with , is believed to become a duet for him and his rumored girlfriend . He didn't want fans to hear the tune before Rihanna adds her voice. "I'm mad that it's leaked," he told The Associated Press in a recent interview. "The record's not finished. It's supposed to be me and Rihanna's duet."

Beside Rihanna, other stars who are said to be featured in the album, include , , and . He has also just signed for a single called "Freeze", which has been confirmed to also be listed in T-Pain's forthcoming LP "".

News
>
Movie News
August 15, 2008 07:51:59 GMT

Seizing the advantage given by "", "" is now going to fill the empty theatrical release date left by the adaptation movie. Taking a new slot on November 21, the Walt Disney Pictures' animation has been pushed forward five days sooner than its original schedule on November 26.

With the new date, the animation which features the voices of and among others basically won't have to face any tough competition as the other widely-released movie scheduled for the day is DreamWorks' biopic "" starring . If it were to stick out with its original plan, it would be up against and -starrer "".

News
>
Music News
August 15, 2008 07:18:58 GMT

Rapper has just finished music video shoot for brand new single "Miss Independent". The video which is directed by Chris Robinson, takes place in Santa Monica, California.

The video features cameo appearances from R&B singer Keri Hilson and . Ne-Yo has also asked actress and to be co-stars in the video. Speaking of their collaboration in the video, Ne-Yo says, "I had an awesome time working with Lauren London, Keri Hilson and Gabrielle Union."

News
>
Movie News
August 15, 2008 07:01:14 GMT

When the head-smashing, blood-shedding action movie "" hits the theaters in December, it looks like that it can be enjoyed by kids after all. The latest report coming from the -starring film infers that Lionsgate Films are going to push it to be a PG-13 movie.

The news about this possible lowering of the rating came amidst the 'Lexi Alexander drama' in which it was suggested earlier that the director has been canned from the project. Still, the truth on the PG-13 rating is yet to be proven since Lionsgate have given out neither confirmation nor denial on the matter.