News
>
Movie News
May 29, 2008 04:01:55 GMT

Have you ever wonder whether any superheroes drink milk as well? Throughout the years, "Got Milk" advertising campaign have collaborated with many iconic characters, including Superman, Spider-Man, Hulk, to promote the purchase of cow's milk in America. And now the list of superheroes giving their support in the milk ad will be made merrier with the involvement of "" superhero, Batman.

In the latest "Got Milk?" campaign from Body by Milk, the fully suited and armed Batman poses with the famous milk mustache. Through which he helps to encourage people to drink low fat or fat free milk for re-energizing. The ads itself picks up the catchy tagline, "Others reload. Batman refuels". Additionally, on the , "Dark Knight" fans could get a new widget, wallpaper and icon. They also can watch trailer of the highly anticipated Christopher Nolan's action movie as well as get a chance to appear in a Batman comic book by DC Comics.

News
>
Celebrity Gossip
May 29, 2008 03:37:28 GMT

Hollywood hunk is back on the single market. The actor reportedly has split from his former-cocktail-waitress girlfriend Sarah Larson, whom he's been dating since September last year.

There has yet official conformation from either Clooney or Larson. A representative for the actor, as well, declined to comment, simply said "We do not comment on George's personal life."

News
>
Music News
May 28, 2008 09:20:55 GMT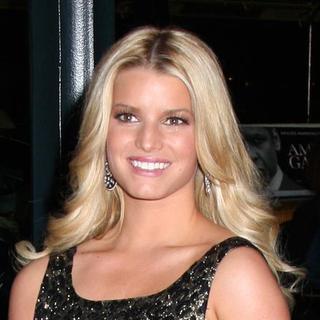 is getting serious to get her musical career back on track and drop a new album soon after releasing "" in 2006. As a start for her upcoming LP, Jessica has just sent out her new song "Come On Over" via radio stations on May 27.

The song, which is being set as the first single from the upcoming album, is an up-tempo country track. It definitely represents the direction for the pop singer's upcoming album which is a country record.

News
>
Celebrity Gossip
May 28, 2008 09:04:30 GMT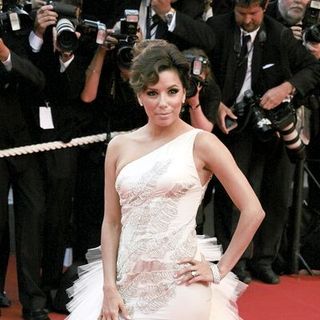 was back to where she used to be, temporarily. The actress has on Tuesday, May 27 pulled counter and drive-thru duty at a Wendy's in her hometown of Corpus Christi, Texas, to help kick off the fast-food chain's upcoming Father's Day Frosty Weekend.

Eva, according to the Corpus Christi Caller-Times' online edition, used to work at Wendy's from 1991 to 1994. It was not surprising then that she looked like an expert in handing out orders; hamburgers, milk shakes and fries over the counter and through the window of the drive-thru to the astonishment of customers.

News
>
Movie News
May 28, 2008 08:59:17 GMT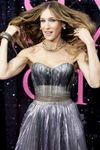 After traveling through Europe for premieres and press conferences, "" finally fulfills its promise of making a memorable U.S. premiere at Radio City Music Hall, New York City on Tuesday, May 27. Delivering a glamorous night like none before, the special first screening of the romantic comedy movie saw Hollywood stars grazing a specially-designed pink carpet which is said to be enhanced with 10,000 sparkling crystals.

On the special night, all four leading actresses were welcomed to the city where all was started with a thundering screams of the fans lining up along the 51st Street. The ladies strolled down the pink carpet dressed in designers gowns. who went to the premiere in the hands of her husband wore a silvery Nina Ricci gown, was looking great in a metallic green Vivienne Westwood dress, chose to stand in front of the public wearing a white Narciso Rodriguez gown and was dressed in a gold Donna Karan gown.

News
>
Music News
May 28, 2008 08:40:34 GMT

It looks like that 's upcoming tour will be a successful one as recent reports revealed that the ticket sales for her upcoming concerts are going very strong. Billboard.com reported that the demands for her tickets in some venues are enormous.

As an example, the pop diva's gig in Paris which was scheduled for one performance only on September 20 has now added one extra show the following day because the high tickets request from her fans. Not just in Paris, her concerts in Toronto on October 18 and Montreal on October 22 will also add an extra show the next day.

News
>
Music News
May 28, 2008 08:05:20 GMT

The words "you can't judge a book by its cover" seems to be the right sentence to describe what just happens to . The highly acclaimed singer and songwriter recently admitted that he has made a wrong judgment regarding 's musical quality.

Ne-Yo who co-wrote a new song titled "Bossy" for the Hollywood babe with music producer Stargate, told Billboard.com that at first he did underestimate Lindsay's capability in working on the single. "I gotta admit, we were like ... Lindsay Lohan?'explained Ne-Yo. "I mean, I've written for Beyonce, , , and ... Lindsay Lohan? But I will say this; we gave her a quality record and she did a ridiculously fabulous job."

News
>
Movie News
May 28, 2008 07:54:47 GMT

Columbia Pictures have brought another trailer of and 's upcoming comedy film "" to the virtual world. This time, it is a two-and-a-half minutes long restricted trailer which is filled with many crazy fights between the two main characters as well as crude words.

Though the red band trailer compiled many similar footages like the first trailer, it still brings in new clips and gives out glimpses how the two become friends. The video footage also provides a better look into the story itself. It begins with the clip showing Robert and Nancy's perfect wedding that leads to the scene in which Nancy assuring her spoiled son that he will get along with his new step dad and step brother. The trailer then continues on highlighting the competition between the two who later on become the inseparable best friends.

News
>
Celebrity Gossip
May 28, 2008 07:35:10 GMT
is invading the world of fashion design. The hip hop artist is teaming up with U.S. chain store Sears to launch a clothing line for young boys and girls.

The line, which is about to be called LL Cool J for Sears, will feature casual sportswear ranging from $22-$50 in price, and will be made available in 450 of Sears' 900 stores in September. The clothes will feature personal elements of the hip hop artist, from a tattoo embroidered on a jacket, to lyrics from his songs on a t-shirt.

News
>
Movie News
May 28, 2008 07:27:54 GMT

When you browse into the official site ": The Movie" and get in touch with the story, the first thing you will notice is Carrie Bradshaw's remark stating, "After years of living in the city I assumed that if my friends and I ever got our fairy tale endings that would be the end of the story. But real life - always has a twist." With the release of the dramedy trailer earlier and the exposure of the scene in which Carrie is crying while wearing her wedding dress, the twist may be imminent. But, that is not the only interesting thing encircling this adaptation tidbit. Here are some fun facts garnered from the forthcoming movie.

Starting off the list, it would be nice to discuss first about the cameo appearances, especially with the recent fads of having to have special appearances in feature films. If the forthcoming "" movie is rumored to be having 's "" in it, SATC may do even better. Proud of its hometown, the New York City, the tidbit is going to see the city's mayor, Mike Bloomberg, making his film debut. Unsatisfied with that alone, the film will also feature other notable New Yorkers, naming the American editor-at-large of Vogue magazine, Andre Leon Talley, and famed fashion photographer Patrick Demarchelier. On the down side though, SATC fans won't be able to see 's wife who has to turn down the cameo offer due to her scheduling conflicts with the rehearsals of reunion tour.

News
>
Celebrity Gossip
May 28, 2008 07:03:02 GMT

It appears that is planning to rush down the aisle. The singer-actress, who has become talk of the town with her alleged engagement to Samantha Ronson, finds herself in yet another major media publication as it's been claimed that she's planning to make her union with the DJ official in a ceremony at 's theme park, Dollywood, this coming July.

Lindsay was photographed sharing an apparent lesbian kiss with close friend and rumored same-sex lover Samantha Ronson at a party on 's yacht in Cannes on May 22. She was caught on camera hugging the out-lesbian DJ in an intimate way, putting her arms around her waist.

News
>
Music News
May 28, 2008 06:57:40 GMT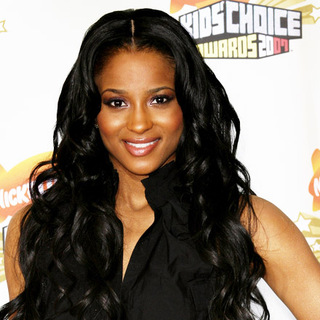 Before enjoying the new songs from 's upcoming studio album, her fans can first check out her voice on a new single titled "Click" that has already leaked on the net. The new song is rumored to be one of the singles for the soundtrack of the upcoming "" movie spin off.

The new single itself is written by Rico Love and under the production of Salaam Remi. Some websites claim that the new joint sounds similar to a.k.a. Fergie's hit song "Glamorous".

News
>
Celebrity Gossip
May 28, 2008 06:35:38 GMT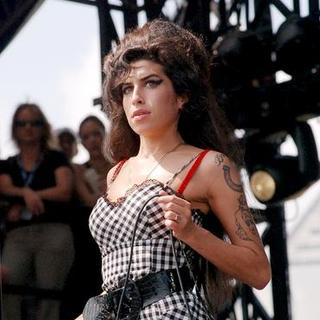 's life apparently keeps going from one low to another. Following a number of personal crisis, she lost her rag with paparazzi waiting outside her London home Monday, May 26, pushed one of them, grabbed his camera and punched him.

Amy was seen wearing the same short dress she wore for the Ivor Novello Awards last week when she was denied entry to visit her husband Blake Fielder-Civil in Pentonville Prison earlier in the day. Visibly upset, she then headed for some comfort food in kebab shop where she was seen wiping away her tears.

News
>
Music News
May 28, 2008 06:05:11 GMT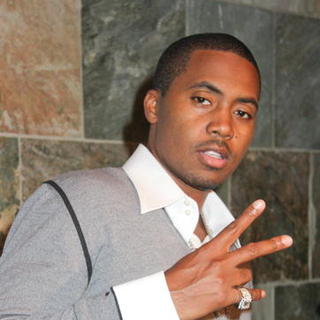 Although having to change his upcoming album's title "Nigger", is still insisting to drop a record under that name. Knowing that he can't use the word "Nigger" in an official studio album, he plans to put it on a mixtape he will release soon.

The mixtape itself will be called "The Nigger Tape" and on it he teams up with DJ Green Lantern. Confirming that plan, DJ Green said, "I guess it shows you the power of Wal-Mart and Target. If that was the case, it's definitely scary because it kind of fucks with your artistic vision. But Nas and DJ Green Lantern are coming out with a mixtape called 'The Nigger Tape'. Can't nobody hold that back."

News
>
Celebrity Gossip
May 28, 2008 05:05:23 GMT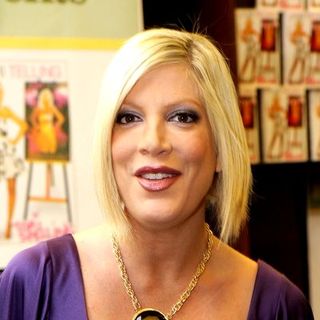 It's official. is the latest alum to return to the CW's "Beverly Hills, 90210" spin off, reprising her character Donna Martin.

Officially confirmed Tori's return to the highly anticipated spin off, the network issued a press release Tuesday, May 27, saying "Donna Martin will be the owner of one of the coolest stores in Beverly Hills, a shopping spot that is frequented by the new cast of characters." Previously told "The Billy Bush Show" she would be excited to reprise her role on the spin off, Tori moreover also told People she is excited to be working with her longtime friend , who's been confirmed to make a return as Kelly Taylor, a counselor at her alma mater, West Beverly High School.