News
>
TV News
September 04, 2008 09:27:09 GMT
Stemming out from the popular gay TV show by Showtime, "", is a spin-off starring Leisha Hailey. Very much like Joey having his own show after "Friends" ended in 2004, the spin-off will center its story around one of "L Word" characters, Alice Pieszecki.

The pilot script for the not-yet-titled spin-off will be tackled by the "L Word" original creator and writer Ilene Chaiken, while the filming is scheduled to start in December. No clue yet on how the story will go or whether it will pick up where "L Word" left off.

News
>
TV News
September 04, 2008 09:21:48 GMT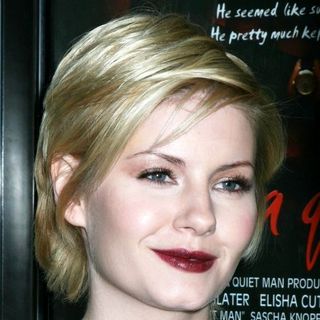 is confirmed to reprise her old role as Kim Beau in FOX's action drama television series entitled "". Michael Ausiello recently says, "Cuthbert has inked a deal to reprise her role as Jack's lightning rod of an offspring for a season-ending arc that will no doubt trigger a new round of wholly outdated and painfully unfunny cougar jokes."

Elisha is indeed set to appear at the end of the season, which shows that the fictional character Kim will return without her old boyfriend C. Thomas Howell by her side as their relationship has ended. Instead of having a new lover, Kim will bear a child. The seventh season will begin in January 2009.

News
>
Movie News
September 04, 2008 09:10:49 GMT

The bike-riding flaming skull may be crossing to other continent in "" sequel. Sharing out ideas for "Ghost Rider 2", revealed that Johnny Blaze will possibly be seen traveling around Europe for his new adventure saying, "We talked about going international with that character, taking him into Europe, going on a motorcycle tour through Europe.".

Talking at a conference call for his up and coming film "" about the discussions he had with studio executives three months ago, the Academy Award-winning actor further revealed that in the new journey, his damned character may have some connection with Catholic Church. "He's connected with the Church, if you can believe that," he explained. "So it sort of has elements to it that are very much in the zeitgeist, like Da Vinci Code and things like that."

News
>
Celebrity Gossip
September 04, 2008 08:49:38 GMT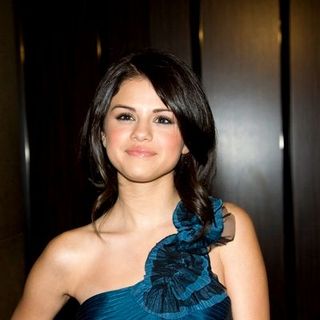 Disney starlet is lending her celebrity status to star in a public service announcement (PSA) which is aimed to call attention to the plight of the world's amphibians. In the PSA which also stars Kermit the Frog, the actress-singer said "Unless we protect the environment, half the world's amphibians will become extinct. What happens to frogs today, can affect people in the future."

The PSA is the fruition of a partnership between Disney, Amphibian Ark, Conservation International (CI) and the Association of Zoos and Aquariums (AZA). It will begin airing on Disney Channel this week.

News
>
Movie News
September 04, 2008 08:32:44 GMT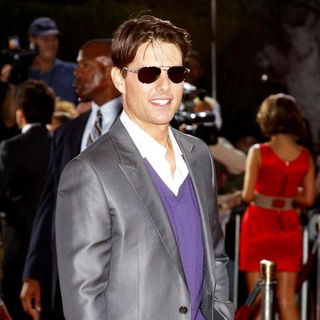 Rumor has it that Hollywood superstar has been considered for a part in "Shrek 4". According to , the 46-year-old may be on the run to voice one of the villains in the next installment of the Ogre comedic tale. Nonetheless, it should be noted that the truth in Cruise's participation has yet to be proven.

"Shrek Goes Fourth", the fourth installment of the hit animation movies from DreamWorks, has been said to be dealing with the origin story of the titular character. Allegedly, it will have its four main actors, , , and , back to fill in their characters' voices. The flick is slated for May 21, 2010 release.

News
>
Music News
September 04, 2008 08:20:53 GMT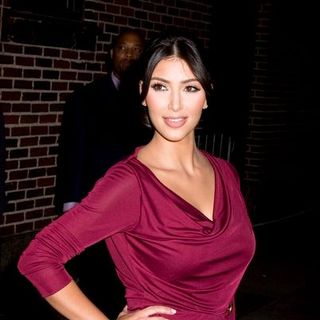 In a recent interview, reveals her desire to shift from acting to singing. "I would be down, if it was something fun. I love music, so it would just have to be the right thing," she tells E!.

Though there hasn't any concrete plan for the project, the star has already listed as one of her collaborators. "I'd say a little bit Michael Jackson in there," she says shortly.

News
>
Celebrity Gossip
September 04, 2008 08:19:55 GMT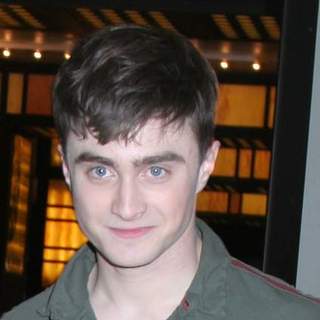 's biggest secret about the woman who took his virginity has been outed by US Weekly. While the young actor has been keeping the woman's identity under wrap, the magazine claimed it's his ex-girlfriend Amy Byrne who did it.

Radcliffe recently revealed in an interview for the October issue of Details magazine that he lost his virginity to an older woman. He, nevertheless, wouldn't say who the lucky lady was. He only said that the age difference between him and the lady "wasn't ridiculous but it would freak some people out."

News
>
Movie News
September 04, 2008 07:45:54 GMT

Words are "" is going to take place in the South. Fueling up the speculation over where the franchise's third installment will take place, , the leading man in both of the first "" movies, has revealed to MTV News, "There's been talk about doing it in the South, maybe in New Orleans."

Though Cage has suggested a particular location place for Benjamin Franklin Gates' new adventure, the truth of the matter is still questionable. Previously, an article on has lit up a possibility that Gates and his family may be exploring even further south as they are speculated to go to Easter Island and beyond to find the legendary Atlantis.

News
>
Music News
September 04, 2008 07:25:30 GMT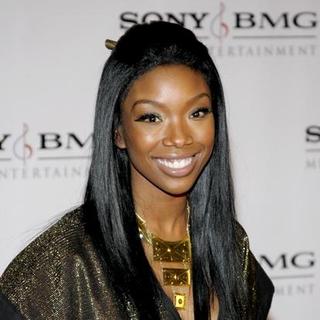 Following the premiere of her for song "Right Here (Departed)", a snippet of 's new song titled "2nd Thought" has arrived. The song itself carries a piano-driven mid-tempo sounds, which is combined with Brandy's uniquely raspy tone.

The brand new song is presumed to appear in her upcoming album "", which will come out on November 11 via Epic Records. Her fifth studio effort mainly talks about her experiences in love, life and friendship that have inspired her to sing again. "They made me feel I had something to sing about," Brandy says. "It's definitely long overdue and I'm definitely happy to be back."

News
>
Celebrity Gossip
September 04, 2008 07:24:43 GMT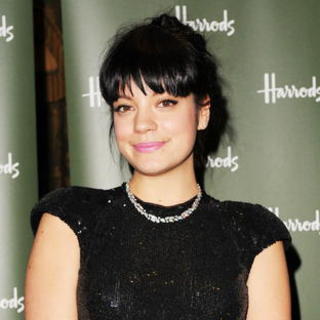 Being billed to host the 2008 annual GQ Men of the Year Awards, Tuesday, September 2, and turned the stage into battle of words as they began quarreling in front of shocked celebrity audience. The two famous singers wouldn't stop exchanging barbs, mocking one another as they were performing their duties and handing out awards to winners.

Taking the stage at the awards shows, held at the Royal Opera House in London, Lily didn't bother to stop sipping champagne even Elton looked less than impressed with that. The chart-topper songbird was telling the audience "now we reach a very special point in the evening" when Elton suddenly interrupted her, asking her sarcastically "What, you are going to have another drink?"

News
>
TV News
September 04, 2008 07:02:06 GMT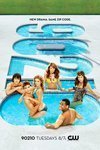 "" has given The CW a wider target market with its pilot episodes on Tuesday, September 2. The continuation of the '90s popular series "Beverly Hills 90210" absorbed 4.91 million viewers with 4.3 million for its women 18-34, the most that the network has come up with in the demographic.

When it was aired at 8:00 P.M, the series builds its momentum to go up steadily from 4.54 to 5.14 million by the second hour. Furthermore, with 2.6 rating in the adults 18-49, "90210" easily slips as CW's highest scorer so far and also outperforms other similar teen scripted series such as "Gilmore Girls", "Dawson's Creek" and "" in the women 18-34.

News
>
TV News
September 04, 2008 06:54:44 GMT

Nearly entering its fifth season on this coming Sunday, September 7, HBO original series "" threw down season 5 premiere event at Ziegfeld Theater in New York City on Wednesday, September 3. Joining the celebration were many of the Hollywood A-list celebrities and others.

Most of the series' cast ensemble, including , , , , Rex Lee, and , arrived in their best possible suits or dresses and posed for the press. They were also joined by executive producer, and writer Doug Ellin.

News
>
Music News
September 04, 2008 06:27:37 GMT

Two of the world's most popular R&B performers, and , may be reluctant to confirm their romantic relationship but they will definitely be together in New Zealand. Next month, the two singers are set to join forces in the country where Rihanna and Chris are currently holding steady at number one on the singles charts with their respective hits "Disturbia" and "With You".

Speaking of the New Zealand's collaboration, Chris says that he is thrilled. "I love it out there," he states. "I can't wait to see the fans out there because I've been away for a little while."

News
>
Music News
September 04, 2008 05:36:09 GMT

One of 's members, Jeff Ament has confirmed to embark with his solo musical career by releasing debut album entitled "Tone". The effort will be a representation for his 10-years work that has never been included on the band's albums.

Commenting on his project, the Pearl Jam's bassist says that it is still in the work for final touch. "It just got to a point where I had to clean off the shelf a little bit," he explains. "I broke this group of 35 songs into three groups and decided to finish one of them."

News
>
Celebrity Gossip
September 04, 2008 05:08:30 GMT
Experiencing chart success with two titles in the Billboard Hot 100, treat their family and friends to a $5,000 shopping spree. They recently took along father Kevin and close pal to U.S. clothing store American Eagle, where they also bought some boxer shorts and t-shirts for themselves.

Kicking off their singing career in 2005, the brothers , , and embraced their international fame with their hit song "Year 3000". They have since become prominent figures in the industry with a number of other albums as well as small screen and big screen films.