News
>
Music News
May 30, 2008 06:10:36 GMT

Closing in on the release date for her "", another new track from has leaked on-line. The new leaked track which will be featured on the re-released album is "Disturbia".

The song is one of the four new tracks listed on her repackaged album, while the other three are "Take A Bow", "If I Never See Your Face Again" and "Hatin' On The Club". Beside those four new tracks, Rihanna's upcoming set will also feature all songs from the original LP plus a 75 minutes DVD of her live concert footage in Manchester, England in December 2007, documentary and special video of Rihanna's hit song "Umbrella" created by her band.

News
>
Movie News
May 30, 2008 04:59:25 GMT

Opposite to what has been reported earlier by many online publications, the soundtrack of the highly anticipated superhero flick "" will come out later than July 1. The claimed-to-be haunting score will be available in stores nationwide on July 15 which is three days prior to the theatrical debut of the follow-up to 2005's "".

The album will contain original scores from composers Hans Zimmer and James Newton Howard, who have collaborated on producing the soundtrack of "Batman Begins". The orchestral soundtrack have been recorded in London in April 2008. Giving a unique experience, Warner Bros. Pictures will release the set in four distinct formats, that is a standard jewel case CD, a 2 LP set of heavy-weight 180 gram vinyl version, a special edition digipack, and a collector's edition with special artwork.

News
>
Celebrity Gossip
May 30, 2008 04:59:07 GMT
Having been married to for nearly 11 years, Jennifer Butler has on May 12 filed for divorce from him in a Charleston, S.C. family court. She alleged in the court documents, he physically abused her and is addicted to marijuana and alcohol. She, additionally, also accused him of abandoning and cheating on her.

Per the court documents, first obtained by the Charleston Post & Courier, Jennifer is asking a judge to issue a restraining order that will keep Bill away from her Sullivan's Island. It, moreover, was also stated in the documents that Jennifer and the couple's four children moved out of the family home in 2006.

News
>
Music News
May 30, 2008 04:23:17 GMT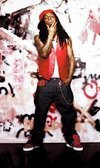 After having some troubles with the law recently over drugs and weapons possession allegation, a new problem is about to be faced by . This time the rapper is being sued for using another musician's music without an approval. The artist that filled the lawsuit on Wayne is a South African born singer named Karma-Ann Swanepoel.

Karma claims that her song "Once" has been sampled by Wayne for his track titled "I Feel Like Dying". Moreover, TMZ.com said that on the lawsuit filed in Louisiana, the singer also stated that she has actually been approached by the rapper's label to sign a deal for the right to use her song. The problem is before the agreement is done deal, the "Lollipop" rapper has been spreading and streaming his single on MySpace, Youtube and also playing it live at his concerts.

News
>
Celebrity Gossip
May 30, 2008 04:18:07 GMT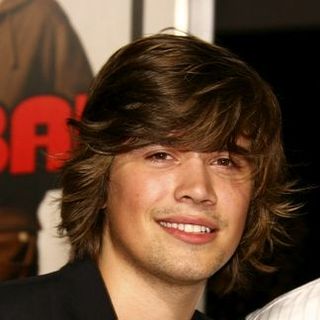 The Hansons are expanding their clan. The younger member of pop trio , Zac Hanson, has become a father for the first time. He and his model wife Kathryn Tucker welcomed their first child, son John Ira Shepherd Hanson, Tuesday, May 27 in Tulsa, Okla.

The baby weighed in at 8 lbs, 4 oz. Per People, he will go by the name Shepherd.

News
>
Movie News
May 30, 2008 04:05:59 GMT

Despite the fact that their last movie "" has delivered a big disappointment at the box office chart, the Wachowski brothers refused to linger on the failure and apparently decided to move on with their next project "". On Thursday, May 29, Warner Bros. Pictures made an announcement over the production of the action adventure film produced by the famous brothers stating that the shooting of the movie has begun.

The studio didn't let out the exact date the film started to roll its camera. They merely stated that the principal photography is underway and it is taking place at Babelsberg Studios as well as on location in various parts of Berlin. The filming will be done under the direction of "" helmer James McTeigue using a script written by Matthew Sand and J. Michael Straczynski.

News
>
Celebrity Gossip
May 30, 2008 03:31:31 GMT

Is keeping his alleged romance with away from the media publication, apparently is never to shy away from showing his affection to the Barbadian singer. Always plays it coy when being asked about the status of their relationship, Brown has willingly dropped massive dough on expensive jewelry for RiRi.

Brown, according to OK! magazine, "dropped more than $100K on two ruby-and diamond necklaces from Jason of Beverly Hills for his gal while his 20-year-old Grammy-winning lady reciprocated with a bling blingin' cross." Designer Jason Arasheben revealed to the publication that "Rihanna gave specific instructions about Chris' gift. She was very particular about wanting the cross to match his other jewelry."

News
>
Movie News
May 30, 2008 03:16:04 GMT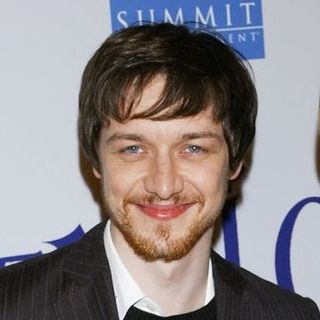 Though news coming from "The Hobbit" earlier have offered suggesting that the production of the fantasy movie may perhaps end up to be shut down, the casting speculations still continue to resolve around the tidbit. Words are now circulating that rising star is the leading contender to portray the main hobbit character, Bilbo Baggins.

According to The Daily Express, the studio producing the J.R.R. Tolkien's novel adaptation have listed several possible candidates for the adventurous "Halflings", including also "Harry Potter" star and comedian . It is further said that the one that is most likely to be cast is McAvoy, though no reasoning on the preference is offered. "A number of names have privately been doing the rounds, including Daniel Radcliffe and Jack Black but James is the one the film's bosses really want," explained an insider. "They're expected to have talks with him soon so hopefully it could be confirmed in the not too distant future."

News
>
Music News
May 30, 2008 03:14:03 GMT

New TV programs are being set to be launched by MTV and on it the music channel will be working with famous names on the Hip-Hop scene. MTV is tapping and for two separate upcoming reality TV shows.

Following the success of his previous "Making the Band", Diddy is set for another reality music project with MTV. The new program won't be that much different from his first reality project, but this time the rapper will try his luck on an area outside his hip-hop background, by embarking on the rock scene.

News
>
Celebrity Gossip
May 30, 2008 02:53:45 GMT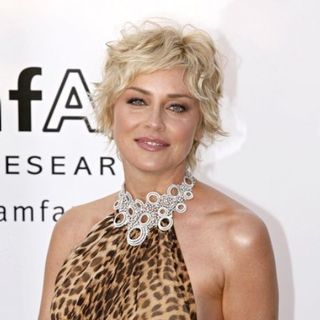 Words come back to haunt . In the wake of the controversial remarks she made about China's earthquake at the Cannes Film Festival last week, Chistian Dior said Thursday, May 29 it has dropped the actress from its Chinese ads.

Stone herself was quick to issue a public apology through the French fashion house, said she was "deeply sorry" for causing anguish and anger among Chinese people with her remarks, saying China's earthquake may have been bad karma for its treatment of Tibet, in an interview last week. The U.S. actress moreover also offered to help with the earthquake relief effort.

News
>
Movie News
May 30, 2008 02:37:52 GMT

In the wake of their multiple awards-winning drama thriller "", Joel and Ethan Coen are about to present moviegoers with their yet other promising feature film. Before their latest drama comedy movie "" hits the big screen though, they introduce it first by releasing a ludicrous restricted trailer online.

Timed at 2:10, the red band trailer pretty much gives out the plot line as well as the comedic situations the main characters faced. Opened with a shot of a gym, the video footage continues on with a clip showing the gym's employee Chad trying to convince Linda, his co-worker, that they can exploit their discovery, a disc containing CIA agent Osborne Cox's memoir. Inexperienced in blackmailing others but determined to do anything to gain some fortune from it, the two go on with their plan on selling the contents of the disc to the highest bidder and unknowingly put themselves in serious situations.

News
>
Celebrity Gossip
May 30, 2008 02:25:08 GMT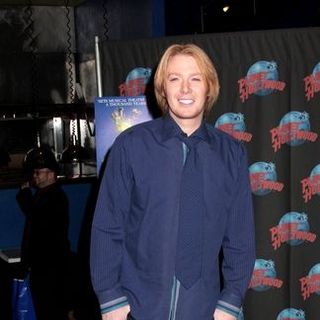 No joke, is going to be a dad. The "American Idol" alum reportedly has inseminated his record producer Jaymes Foster, who has produced several of his CDs.

Citing what it called as "multiple sources," TMZ reported Jaymes who's also known as the sister of record mogul David Foster, is artificially inseminated by Clay and due to give birth in August. Clay himself, as claimed by the site, will have an active role in raising the child.

News
>
Music News
May 30, 2008 02:19:45 GMT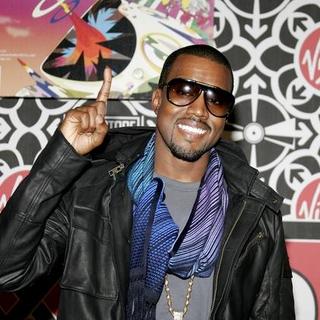 The third part of 's music video for his single "Flashing Lights" has just been premiered on May 29. The new clip, which is planned to be the final video for the single, is directed by Martin de Thurah.

The clip, which employs scenes of a dinner in an eerie mansion, presents Kanye chasing a woman whom he got curious at. One of the frames where the woman was running in the middle of the street has been unveiled in a still that Kanye posted on his blog before the first video was premiered.

News
>
Movie News
May 29, 2008 09:47:43 GMT

With the anticipation of "" theatrical debut is hyphening every seconds, it seems that many critics are taking the positive side of the Michael Patrick King's romantic comedy. Some said that the movie is indeed worth the wait, some others claimed that it is sweet and appealing. Still, despite the rave reviews it gathered, a number of fans that have watched the women flick unveiled one crucial flaw of the adapted movie.

Allegedly, several scenes in the much awaited tidbit contain unedited footages resolving moviegoers to be able to see a microphone hanging down at the top of the screen. In one particular scene where Carrie and Big discuss their wedding vows, the mic appears for the whole section. Whether the appearing of the mic in the big budgeted movie is intended or caused by the careless editing have yet to be explained by those who are involved.

News
>
Music News
May 29, 2008 09:31:20 GMT

Rock fans are about to witness the coming of a super new band formed by ex- vocalist, Sammy Hagar. Accompanying Sammy for the band's line up are great names in the music scene, such as guitar legend , drummer, Chad Smith and ex-Van Halen bass player, Michael Anthony.

The star studded affair plans to give their collaboration act, as its name. Revealing the story behind the forming of the new band, Chad told media that the reason he was involved in the project saying, "If you're in Cabo, of course you know Sammy' cause he rules the joint. He's a really nice man, he's a great guy actually. Somehow he's taken a liking to me, and we played in Vegas, and we played some cover songs-we're a good cover band now."