News
>
Movie News
March 08, 2006 02:08:24 GMT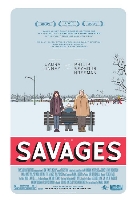 Has just won an Oscar apparently doesn't make easily feels satisfied, in fact he keeps moving on honing his acting talent more and more. Thus, the actor reportedly has signed on to star in the upcoming comedy drama "", joining the already on board cast .

The Fox Searchlight film is written by Tamara Jenkins, who will direct as well. The film revolves around a pair of adult siblings (Hoffman, Linney) who are obliged to care for their estranged and ailing elderly father who never took care of them. As they do, they confront the legacy of their upbringing and the realities of familial responsibility.

News
>
Movie News
March 07, 2006 07:59:55 GMT
It really is "The Year of Yes" for Paramount Pictures as the studio has acquired feature film rights to Maria Dahvana Headley's novel tentatively titled "The Year of Yes: A Memoir."

The memoir follows the Idaho-born Headley who grew weary of making the dating rounds in Manhattan. Once thought that she was being too critical, she then improved her depressing dating life and decided to say yes to every man who asked her out.

News
>
Movie News
March 07, 2006 07:38:14 GMT
Do you know what's coming? It's the comedy "". Universal Pictures has acquired the movie, which is about to be written by Scott Marshall Smith, and so is ready to start working on the project.

"Once and Future King" concerns the tumult felt in the British royal family after it's discovered that an Australian farmer is the rightful king of England. It is inspired by the true story of Mike Hastings, who now bears the title of the 14th Earl of Loudoun.

News
>
Celebrity Gossip
March 07, 2006 07:02:03 GMT
Musician was arrested early Friday March 3rd, 2006 at his home soon following an alleged domestic dispute with his girlfriend Silvia Barthes. In chain with the arrest, the man is facing a domestic battery charge.

According to police report, Yanni has on Thursday night asked Barthes to leave his beachfront home in Manalapan. But while the 33 year-old woman attempted to pack her clothing, the 51-year-old musician threw it on the ground. It was mentioned there in the report that he then grabbed her arms and shook her, throwing her on the bed, and jumped on top of her.

News
>
Movie News
March 07, 2006 05:55:25 GMT
The "" will be busier in the coming days as the film will start its production in June later this year in New Mexico.

Announced the Twentieth Century Fox film project was Jay Roach who has been tapped to direct the $75 million budgeted comedy.

News
>
Music News
March 07, 2006 05:08:46 GMT
The U.K. albums chart sees a newcomer on its list which at the same time becoming the chart topper as well. It's . The English singer/songwriter comes in the U.K. albums chart at No. 1 with her self-titled debut set, pushing aside last week's champion 's "In Between Dreams" to No. 2.

Seat at No. 3 to No. 5 on the chart in succession are ' "Whatever People Say I Am That's What I'm", 's "Eye To The Telescope", and ' "Employment", each of which falls one place from last week position. Meanwhile, at No. 6 is 's "12 Songs", one place ahead of ' "Demon Days" at No. 7, both of which also slips one place from last week position.

News
>
Celebrity Gossip
March 07, 2006 03:41:26 GMT
U.S. District Judge Larry Hicks has on Monday March 6th, 2006 ordered to pay Harrah's Entertainment Inc., the world's largest gambling company, more than $3 million for a cancelled show in December 2000.

The ruling stems from a finding by a jury late last year that Stewart should return the $2 million the Rio Hotel and Casino paid him to appear Dec. 30, 2000. As for everybody to know, the British singer bowed out before the gig, saying he was still recovering from throat surgery for thyroid cancer several months prior to the date.

News
>
Movie News
March 07, 2006 03:27:26 GMT
New Line Cinema is reported to have acquired "". It is a horror movie written by Ben Magid and is about to be produced by Brooklyn Weaver's Energy Entertainment production company.

The story of "Pan" actually is a backward take on J.M. Barrie's "" with supernatural elements in which the Pan character's a villain tracked by police captain named Hook.

News
>
Celebrity Gossip
March 07, 2006 03:00:15 GMT
Rock singer Bob Geldof has been awarded the "freedom of the city" Sunday March 6th, 2006 by his hometown Dublin, an honor in recognition of his humanitarian work.

A frequent campaigner alongside fellow Irish rocker , Geldof also organized the landmark Live Aid concert in aid of famine relief in Ethiopia in 1985 and repeated the feat with the Live 8 concert last year in Scotland.

News
>
Celebrity Gossip
March 07, 2006 02:29:50 GMT
, the Memphis rappers, also was an Oscar winner. The trio, Jordan Houston, Cedric Coleman and Paul Beauregard, was among the many Oscar recipients at the 78th annual Academy Awards held March 5th, 2006 in Los Angeles.

The threesome brought home Oscar for Best Original Song for "It's Hard Out Here for a Pimp," performed by actor in the hip-hop film "". Handed the award to them was . Aside, Three 6 Mafia also made history as the first rap group to perform at the event.

News
>
Music News
March 06, 2006 09:35:49 GMT
As their spring tour date draws nearer, rock bands and set to bring total satisfaction to their fans as they have decided to run the tour for over one month, starting from March 22 at the Memorial Coliseum in Portland, Oregon until April 28 at the Pacific Coliseum in Vancouver, Canada. What's more is that the agents for both groups have intended to keep ticket prices low besides to offer general admission seating whenever possible. "We didn't want to double the price even though it's double the headliners," said Trey Many, Death Cab for Cutie's agent. "I think the lowest price is about $28, but the highest is only $40. We also wanted the fans to get up close to the stage, and in most cases, we have a GA (general admission) floor." Guess that would be such a great news for all fans of both bands then.



News
>
Movie News
March 06, 2006 09:22:50 GMT

It is the second week in a row that "" stays at the 1st position in the North America box office. Taking in $13 million in ticket sales, the drama comedy genre bringing its gross to $48 million. Debuted at 2nd position is "," which raked in $11.7 million.

Disney's adventure movie "" is at No. 3 with $10.3 million, ahead of "" at No. 4 with $9 million. "," a mermaid fantasy targeted at young girls, opens at No. 5 with $7.5 million, while the remake of "" downs to 6th place with just $7.5 million.

News
>
Celebrity Gossip
March 06, 2006 07:57:09 GMT
All hailed from Texas with talent and full dedication, , , JoBeth Williams, and this time will receive honor at the sixth annual Texas Film Hall of Fame Awards slated to be held on March 10 for their contributions to films. Lovett, as announced by the Austin Film Society, will be presented the AMD Live Soundtrack Award for his work in the soundtrack of "Dr. T and the Women" also in his 2003 album, "Smile", which contains his cover version of various soundtracks.

Still at the same event, Memphis native will be the representative to accept the Frontier Award on behalf of the 1971 Texas movie "The Last Picture Show" which revolves around an isolated West Texas town and its lonely inhabitants.

News
>
Movie News
March 06, 2006 06:53:56 GMT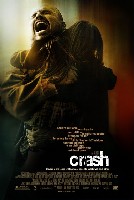 "", the drama mystery film centers on the race relations that has captivated Hollywood, is proven good and even more a worth to be seen one. The film has on Sunday March 5th, 2006 during the 78th annual Academy Awards seized the Best Film honor over the heavy weight nominees, which include "", "", "", and "".

Despite such fact, the heavily favored gay romance "Brokeback Mountain" still is a big winner at the event. Being nominated for four categories, including that for Cinematography and Achievement in Directing, the movie wins three which are Best Director for Ang Lee, Best Adapted Screenplay, and Music. "I just had to do it. It told me so much about what love is about," Lee revealed on why he wanted to direct "Brokeback Mountain."

News
>
Movie News
March 06, 2006 05:42:54 GMT
Is one among the three nominees vie for Animated Feature Oscar, "" beats off the strong contenders "" and "" to bring home the prestigious award.

Meanwhile, "" which is up for six nominations all at once only wins three mainly for Achievement In Costume Design, Cinematography, and Art Direction. The giant ape "" in chain wins three from the four categories it is nominated, they are Achievement In Sound Editing, Sound Mixing, and Visual Effects.