News
>
TV News
October 17, 2008 08:55:26 GMT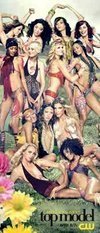 "" next week episode will be surprising. With the title "Now You See Me, Now You Don't", the ladies pull a disappearing act for this week's challenge. Based on the clip, it can be seen that there is a person who shows up with a full dress and covered by green fabric. This kind of stimulation has the function to show the models a wonderful breakthrough for making a different appearance on television. The green fabric will only make visible the dress but not the models.

Next week in "Top Model" tradition, seven remaining girls (Marjorie, Sheena, Elina, Samantha, Analeigh, Joslyn, and McKey) test their on-camera talents when they shoot their "CoverGirl" commercial with the help of cycle 10 winner, Whitney Thompson. During judging, will reveal this cycle's overseas destination and one model will be sent home.

News
>
Movie News
October 17, 2008 08:48:37 GMT

Another clip from the forthcoming "" has come out. The more than one minute video is entitled "Neck Tie" and present fans and movie lovers alike with a glimpse into another deathly trap set by Jigsaw for his victims.

In it, it can be seen that a group of people is locked inside a room. They are all standing in a distance to the five glass boxes each containing a key to open the chain on their necks. Given 15 minutes time to find a way to save themselves, they now have to work together to survive or face a terrible death.

News
>
TV News
October 17, 2008 08:26:46 GMT

Two clips from "House" 5.05 titled "Lucky Thirteen" are available. One clip shows Thirteen confronting the woman she has a one-night stand with and the other one on House interrogating Wilson's life post the death of his wife.

After told by House that the patient brought in the hospital by Thirteen has actually been trying to reach house for medical help several times, Thirteen starts to question the motif of the patient when sleeping with her. The woman said that she was trying to talk to Thirteen that night but did not expect Thirteen to be 'aggressive'.

News
>
Music News
October 17, 2008 08:15:21 GMT

Rock band bring out a music video for their latest single "Human". Shot somewhere in the desert during a mid day, the video mostly shows the members of the band performing the song in a high excitement. Their performance is intercepted with quick displays of wild animals tiger, lion, and eagle and also a kaleidoscope of Ronnie Vannucci Jr. playing his drums.

"Human" appears on the Las Vegas-based group's upcoming third major studio effort "". Expected to come out on November 25, their album is produced by Stuart Price, the same man who helped making 's "Lose Control" and 's electropop song "What You Waiting For".

News
>
Celebrity Gossip
October 17, 2008 08:03:23 GMT

and were honored in wax, having their fake figures unveiled at Madame Tussauds in London Thursday, October 16, two weeks ahead of the release of their forthcoming Bond film "" in the U.K. Both actors reportedly attended separate sittings at the wax house's Acton studios to be measured up for their 150,000-pound models.

As for Craig, his wax model was dressed in a black tuxedo that was designed by famous fashion designer Tom Ford. Dench's wax work was seen wearing a tailored suit, which the actress wore in the last Bond film "". She donated the stuff to Madame Tussauds.

News
>
Movie News
October 17, 2008 07:54:32 GMT
After creating , Walt Disney Pictures present another premiere event for their much-awaited movie "". Setting a Los Angeles premiere for the flick, the mouse house rolled down red carpet in front of Galen Center at the University of Southern California on Thursday, October 16.

Up for a night of celebration, the "HSM 3" cast attending the event came in style. The now-brunette walked in wearing a plunging v-cut gown with teardrop earrings, while her co-star was dressed in a sleeved white thigh-length dress with heels and a Celtic cross around her neck. , on the other hand, turned heads with his John Varvatos black tuxedo, a white buttondown shirt and a pair of Varvatos loafers.

News
>
TV News
October 17, 2008 07:51:32 GMT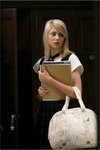 Following some leaked pictures and footage on the filming of "" where Jenny kisses Nate passionately, there have been some questions of what's the deal between the two. E! Online may have an answer to that, citing inside sources that the two characters actually are together and will "kiss a couple of times".

But the bomb is, there's a possibility that Jenny will be pregnant. No further details have been exposed except for a that is also leaked.

News
>
Celebrity Gossip
October 17, 2008 07:20:12 GMT

Playing it coy about their alleged romance, and Spike Jonze were seen acting affectionate during the New York City premiere of their new movie "" Wednesday night, October 15. Their conduct quickly spread speculation that they are about to make their love relationship public.

Attending the Cinema Society movie screening event, the pair was seen walking out of the auditorium together with Jonze caressing Williams' back and wrapping his arm around her waist. They then walked hand-in-hand through the lobby, where they met up with actress , who also starred in "Synecdoche, New York".

News
>
Music News
October 17, 2008 07:19:09 GMT
Official tracklisting of 's third major studio album "" has been revealed. Despite reports claiming that will be featured on the set, the album has named , , , Ray Lavender, and as his collaborators and missed out Jackson on the list.

Scheduled to be dropped on November 25 through Konvict Muzik, Akon's record is produced by himself teaming up with Giorgio Tuinfort. Picking up "Right Now (Na Na Na)" as its lead single, his forthcoming album is aimed to follow up his 2006 second LP, "".

News
>
Movie News
October 17, 2008 06:56:17 GMT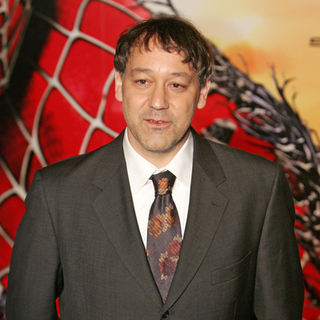 With many details surrounding "" sequels still in the mist, director Sam Raimi takes turn to share what he hopes for "" and "Spider-Man 5". Talking to MTV, he first talks about , saying, "Kirsten, I'd love to work with her again. I hope she'll be written into it. I couldn't imagine making one without her, and I think she's an important part of the movies."

Beside Dunst, Raimi also reveals that he wants to work with once again in the sequels if he is given the chance. "I wish I could work with James Franco again," he explains. "But his character died in the last one; same with Uncle Ben. Fortunately, we've been able to bring back all the dead characters [like as Norman Osborn or Cliff Robertson as Ben Parker]. I can't let them go, in each and every picture; but it gets harder and harder."

News
>
TV News
October 17, 2008 06:54:25 GMT

"Live With Regis & Kelly" hosts, Regis Philbin and , will be guest stars on ABC's series "". They will make an appearance for this third season and on episode 12 tentatively titled "Sibling Rivalry" and scheduled on December 14.

The episode will have a scene for Regis and Kelly when one of the main characters, Kitty Walker (), goes on "Live" to promote her new book. Being guest stars on "Brothers & Sisters" is nothing new for Regis and Kelly. Both hosts have made similar contribution when they appeared on hit TV series, "".

News
>
Celebrity Gossip
October 17, 2008 06:26:22 GMT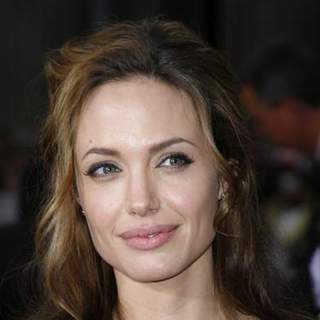 Stopping by NBC's "The Today Show" for an interview with host Matt Lauer, revealed her desire for more adoption despite the fact that she and her actor partner have had three biological children and three adopted ones. "Yeah," the actress-mother said with a smile when the subject was brought up by the talk show host. "I have something in mind."

Avoiding to discuss the issue even further, Jolie explained when being asked if she would like to adopt another kid soon, "It depends. You can't even start the process until any new children are six months old, to understand how the new family has settled." As for how her eldest kids, Maddox, Pax, Zahara, and Shiloh adjust to the newborn twins Knox Leon and Vivienne Marcheline, she said they are all well with the babies.

News
>
Music News
October 17, 2008 06:18:01 GMT

Ballroom dancer and country music singer has premiered a music video to promote her new single "My Hallelujah Song". Produced by Craig Wiseman and Steve McEwan, the song appears as the second single off her self-titled debut album, which has been released since May 20 via Mercury Nashville.

Furthermore, Hough has also dropped a Christmas-themed mini album called "". Released on October 12, the EP is available for exclusive purchase only at Target and contains two original tracks, including "Sounds of Christmas" and "Christmas Memories".

News
>
Movie News
October 17, 2008 05:10:39 GMT

The feature film adaptation of John Grogan's bestselling memoir, "Marley & Me ", has got its full trailer. Providing a more thorough glimpse into the comedy movie, the video footage takes movie lovers to where the mess all starts.

With an introduction to Marley by John, the compilation of clips begins with John running through a field, chasing after Marley. Then, the video takes a flashback path, giving background to John's relationship to Jenny, how the two meet Marley and how the cute puppy will turn his family's life around.

News
>
Music News
October 17, 2008 04:58:37 GMT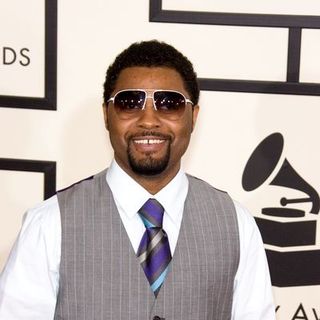 A snippet of 's music video for his -featuring single "IfULeave" has arrived. Directed by Sanji and shot in Manhattan, the sneak peek presents statement written in bold uppercase letters saying "IF IT HURTS TO LEAVE AND HURTS EVEN MORE TO STAY" and displays Soulchild and Blige as a broken-hearted couple.

Furthermore, the music video is scheduled to be premiered on October 20 at 07.30 P.M. on BET. "IfULeave" is one of the fourteen new singles from Soulchild's fifth studio album "On My Radio". Set for December-2 release, the record is led by a BlackKeyz-produced jam "Radio" and lines up , , , and as his collaborators.