News
>
Celebrity Gossip
October 24, 2008 04:53:04 GMT

Having been engaged since December last year, and finally are ready to walk down the aisle and "are getting around to planning their nuptials," In Touch Weekly reports. A friend of her says that she has been on board, getting the best wedding planner, and she is already in talks with top notch fashion designer Karl Lagerfeld for a wedding dress.

"Fergie has just started interviewing wedding planners," the friend says in a statement. "She's also working with Chanel designer Karl Lagerfeld on getting her fantasy gown."

News
>
TV News
October 24, 2008 04:52:13 GMT
The old rivalry lights up again as Kimmie (guest star ) starts to show her true colors in "" 3.06, "Ugly Berry". The episode that will air on October 30 sees Kimmie and Betty restarting their high school feud as Kimmie attempts to steal the spotlight at Mode.

New citizen Ignacio prepares to vote for the first time while Hilda takes advantage of the increased election traffic to promote her shop, and Wilhelmina wants to hire a new financial officer (guest star ) whom Daniel can't stand.

News
>
Music News
October 24, 2008 04:50:12 GMT

The release of ' "" on November 25 through Best Buy will be celebrated with a giveaway product from soft drink company, Dr Pepper. "We never thought this day would come, but now that it's here all we can say is, The Dr Pepper's on us," Dr Pepper VP of marketing, Tony Jacobs, states.

Starting at 12:01 EST on November 23, people will have 24 hours to log on to . They can fill out an information form and later receive a coupon which is redeemable for one 20-oz Dr Pepper drink wherever the soft drink is sold. The coupon will expire on February 28, 2009.

News
>
Movie News
October 24, 2008 04:38:13 GMT

The Pearson family think they have got the ultimate family vacation as they head to their vacation home in Maine. However, soon after arriving to the house, they discover that they are not the only people staying in it since a friendly alien has found the house first. Though the alien is friendly, his friends aren't and they are ready to invade the house. Now, the kids have to gear up and defend their house with everything they have.

The time when one of the Pearson kids meets the friendly alien, the streaming in of the nasty aliens, and the battle preparation from the kids' part can be viewed through the newly-released trailer of "They Came from Upstairs", which is posted exclusively by . Relatively short, the video footage still helps to deliver what the movie is all about and teases out 's performance as Bethany Pearson.

News
>
TV News
October 24, 2008 04:33:44 GMT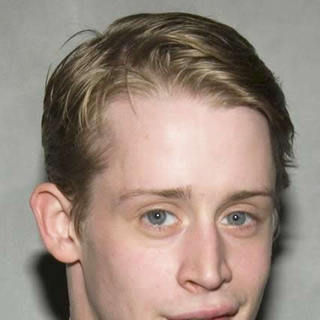 Another actor will contribute on NBC's upcoming series, "". The one and only "Home Alone" alum, , as reported by EW's Michael Ausiello, will play as the king's nephew, who was being exiled for mysterious reasons.

The airdate and number of episode where the actor will play are unrevealed yet. Macaulay will gather with the series' leading actors like , Christopher Egan, and Sebastian Stan. His entry is completing "Kings" guest stars list which consists of , and recently reported Miguel Ferrer ("Crossing Jordan"), Michael Stahl-David ("The Black Donnellys"), and ("Popular").

News
>
Celebrity Gossip
October 24, 2008 04:14:04 GMT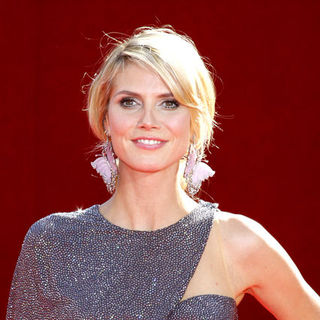 Readying herself and her children for the approaching Halloween, gives US Weekly preview of the preparations her family has been doing to celebrate the event, including cooking the pumpkin pie and planning the kids' costumes. "Last night I made my first pumpkin pie!" the supermodel and celebrity mother told the publication at The Women's Conference in L.A. Thursday, October 23.

Sharing her experience even further, Klum said she got help from her kids Henry and Leni. "I didn't have all the ingredients to make the crust, so we got all of the hard cookies out of the cabinet," she recalled. "Leni was hammering the cookies and then Henry got to the hammer the cookies. He made the crumbs. It was crazy, but honestly it was the tastiest one ever!"

News
>
Celebrity Gossip
October 24, 2008 03:57:22 GMT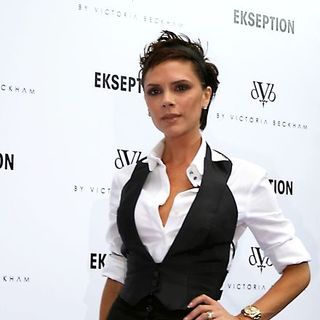 Dubbed as one of world's style icons, poses as an Indian bride dressing in an embellished wedding-day sari for the cover of next month's Vogue India. "I've never played safe with my image," she tells the magazine about channeling the Bollywood style.

"I feel like an Indian princess!" Victoria expresses her feeling about her cover shoot. "It's so me," she adds about the intricate detail of the fabrics she wears for the picture. "This is real craftsmanship."

News
>
Movie News
October 24, 2008 03:57:06 GMT

The first full trailer of "" has been uncovered. Focusing on introducing the two unlikely lovers, privileged-born vampire Sonja and slave-born lycan Lucian, and what they are capable of, the video traces the background story behind the centuries-old blood feud between the aristocratic vampires, Death Dealers, and their onetime slaves, the Lycans.

Opened with a scene where vampire elder Viktor praises his daughter, Sonja, as the fiercest warrior he has ever seen, the trailer displays Sonja and Lucian breaking all the rules by becoming lovers. Then, it moves on to the time when Lucian is fed up of being slave and rallies his fellow lycans to rise up against their enslavers and thus, the second half of the trailer shows mostly the battle between the vampires and the lycans.

News
>
Music News
October 24, 2008 03:55:50 GMT
's music video for her latest song "I Stay in Love" has been previewed on a half-minute sneak peek. The snippet gives a look at Carey singing the song while driving a vintage car on a treacherous desert. The sneak peek also presents a capture of Carey making out with a man on her bed.

Carey's husband, , who directs the music video, finds it difficult to watch his wife pretending to make love to another man. "We did it in, like, one take and I had to kick the dude out. It was one of those situations where I wasn't intimidated but I could've knocked him out at any point," he says.

News
>
TV News
October 24, 2008 03:52:17 GMT

"", one of the most anticipated season premieres this Fall, has been broadcast a week in advance of its October 30 schedule. The first episode titled "Do-Over" is given online, through Hulu.com.

The season opener presents Emmy winning actress playing as a an adoption agency evaluator who makes a visit to Liz Lemon's life. In the episode, Liz tries hard to stop TGS staff from ruining her chances at adoption when the evaluator investigates whether she will make a good mother or not.

News
>
Celebrity Gossip
October 24, 2008 03:19:30 GMT

US Weekly exclusively reports in its newest issue, already on newsstands, that and DJ AM rekindle their old flame. "It's back on," a DJ AM source tells the publication.

Moore and AM dated for two months in 2007. The actress-singer was snapped visiting him during his hospital stay in the wake of that he experienced with fellow musician late last month in Columbia, South Carolina.

News
>
Music News
October 24, 2008 03:13:54 GMT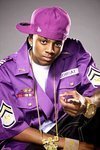 A music video in support of 's new single "Turn My Swag On" has arrived. Starting with a capture of Soulja waking up in the morning on his huge bed, the music video switches to another scene where he does his morning rituals from washing his face with his money, brushing teeth, and stepping into his dressing room which is full of money instead of clothes.

Sometimes intercepted with a black-and-white scene recalling where and how he was before being a superstar, the video continues revealing the rapper's glamorous life with a lot of blink. Beside visualizing Soulja's new song, the video also previews a new material from 's upcoming fourth studio effort "", which is due for release in the U.S. stores on December 9.

News
>
Movie News
October 24, 2008 03:12:53 GMT
Following the previewing of "" at Spike TV's Scream 2008, a full official teaser of the horror thriller has arrived. Presenting mostly different footage from the Scream 2008 video, the heart-pounding teaser is highlighted by the voiceover of Jason Voorhees' grieving mother, Pamela.

In it, she tells that a young boy was drowned in a crystal lake. Noting that the boy wasn't a good swimmer, she puts the blames on the counselors who should pay more attentions on the kids and watch the kids every minute. She then reveals that the boy was her son, Jason, and the day she is telling the story is his birthday.

News
>
Celebrity Gossip
October 24, 2008 02:28:55 GMT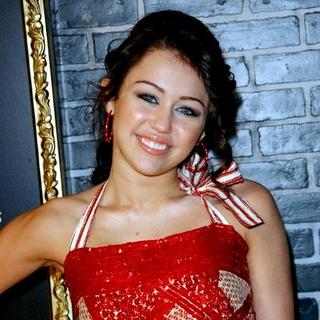 Having an interview with 's Los Angeles KIIS-FM radio show, "On Air With Ryan Seacrest", Thursday morning, October 23, opened up about her new man , talking about the extent of their relationship, their age difference, what she sees in him, and many more. "Maybe, maybe not," so the Disney star responded when asked if she and Justin are dating.

Though so, Miley willingly told Seacrest that all is well in her relationship with the underwear model and that her parents do allow her to date him. "Right now, everything is, like, really good. I haven't really been answering the question much just because we're just really happy with everything and the way everything has worked out," she explained.

News
>
Music News
October 24, 2008 02:28:35 GMT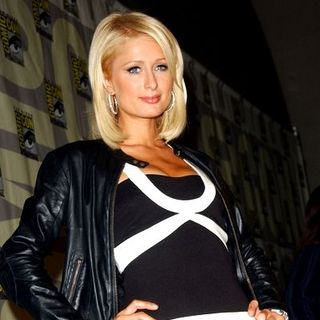 brings out a snippet of her "Paris for President" music video. Featuring secret service agents played by actors Bryan McMullin, Matt Hall, and William Chan, the music video shows Hilton as a 'commander in a white bikini and red high heels'.

On one segment, Hilton is seen giving her presidential speech with a huge American flag on the background. The music video will be premiered on October 26 at 6 P.M. PST on SwagHouseMedia.