News
>
Movie News
January 18, 2008 03:50:48 GMT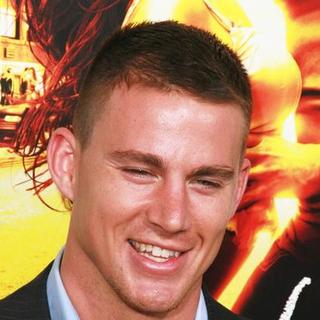 The latest update from the upcoming adaptation movie is that there are three candidates left for the role of Duke in "". Latino Review reported that "" hunk , "" star and "Lost" leading man are in the running for the lead role.

Earlier, it was reported that is an alleged contender for the role of the All-American bad ass, but it seems that the Australian actor was no longer included in the race because of his involvement in "". Prior to the news, it was also said that , the star of television series "The Wire" will play Destro, one of the bad guys from Cobra, but the rumor was quick to be dismissed by Paramount Pictures.

News
>
Music News
January 18, 2008 03:12:19 GMT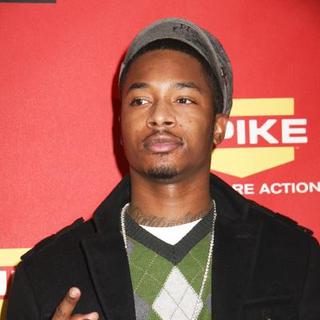 sat next to his once-rival to talk about their latest project, a collaboration called 'Gimme Dat'. The single, which is the second from Chingy's Disturbing Tha Peace release '', is featuring Ludacris and . All three of them have just shot the video in Los Angeles.

"We figured we'd move forward and reunite," Chingy said. "We need more unity." The rapper left DTP in 2004 due to a dispute with Ludacris, the CEO in charge at that time, over royalties. Chingy then moved to Capitol Records and released two more records '' and '' before rubbing off with the new label as well.

News
>
Movie News
January 18, 2008 03:05:23 GMT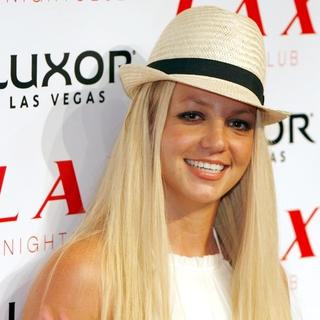 Having her erratic behavior taped most of the time may bring some good after all as it was reported that acclaimed director Quentin Tarantino is very much interested in casting the troubled singer for a remake of "Faster, Pussycat! Kill! Kill!". Reportedly, the mother of two has been approached by the filmmaker.

According to Variety columnist Liz Smith, Spears is among Tarantino's first choices to be asked to consider roles in the film. The other first choices include sex-tape star and "" sexy star . Allegedly, the trio are chosen because the Academy Award-nominated director wants to make a raunchier version of the Russ Meyer's soft-porn classic.

News
>
Celebrity Gossip
January 18, 2008 03:00:30 GMT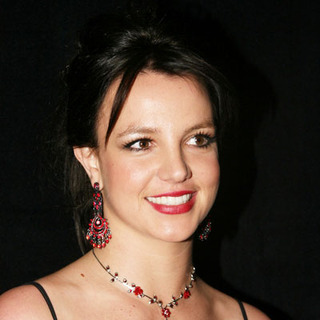 There were four photographers arrested on Wednesday night, January 16 for reckless driving while chasing ' car in the San Fernando Valley, California.

According to law enforcement sources, at around 11:20 P.M. police pulled over a total of eight vehicles driven by photographers that were following Spears' car too closely and traveling at unsafe speed. They also made several unsafe lane changes in and around Mission Hills, California so said authorities.

News
>
Celebrity Gossip
January 18, 2008 02:44:40 GMT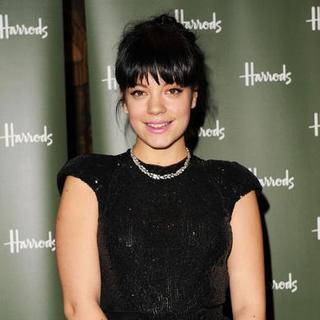 has lost her baby. The British pop star suffered a miscarriage Wednesday night, January 16.

Allen and her boyfriend ' Ed Simons had just returned home from a holiday in Maldives when she unfortunately lost the baby. The pair reportedly were being comforted by family and friends after the unfortunate.

News
>
Movie News
January 18, 2008 02:32:26 GMT
HBO's love triangle film "" will be packed with Hollywood stars. According to Variety, the drama movie has reportedly put together a stunning cast, that is Academy Award-nominated actor , Emmy Award-winning actress , Spanish actor and an award-winning English actress .

Based on a short story written by famed German author Bernard Schlink, "The Other Man" tells a story about a man who starts to suspect that he is not the only man in his wife's life. Following his intuition, he then sets out to track down his rival which reveals to him his own compromises and failings. The film which is directed and penned by Richard Eyre is scheduled to start shooting on February 14. The principal photography will take place in the U.K. and Italy.

News
>
Music News
January 18, 2008 02:21:56 GMT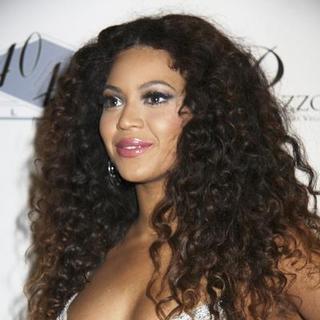 has uttered her intention to perform at the 50th Grammy Awards ceremony despite the fact that the event may not take off after all. In a released statement, Beyonce's father slash manager, Matthew Knowles, confirmed that his daughter and his other artists are pro the gala.

The writers strike has threatened the show to shut down and several artists like , , and many more reportedly agreed to this in support of Writers Guild of America. However, a couple of others decided to take side with the Recording Academy that owns the Grammys.

News
>
Celebrity Gossip
January 18, 2008 02:12:19 GMT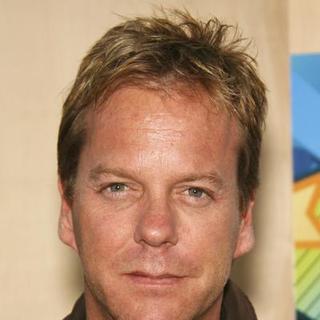 will be a free man again by next Monday, January 21 when he's set to be released from jail after completing his 48 days behind bars for violating his probation and second DUI conviction.

The actor reportedly will be released from Los Angeles' Glendale City Jail on Monday morning and "be let out the front door just like everyone else," Officer John Balian said, adding that "I have no idea who'll be picking him up."

News
>
Movie News
January 17, 2008 09:51:50 GMT

As Oxygen's original movie "Husband for Hire" is counting down the premiere date, a video promoting the movie can be seen online. The video footage features , the runner-up in the third season of "Dancing With the Star", shows off his 'Menudo'-like dance moves to win his ex-fiance's heart.

Aside from showcasing Lopez's dance moves, the promotional video also introduces the characters with unique comments, like "evil sister and wedding saboteur", "former flame" and "husband she hired". The video that runs for almost one-and-a-half minutes ended with a catch phrase 'He's making moves!'.

News
>
Music News
January 17, 2008 09:00:43 GMT

U.S. rock bands, and will headline a music festival held in U.K. territories this May. The acts will share duties at Give It a Name Festival which is held during a two-days course.

On May 10, Paramore will headline the show at London's Earl Court while 30 Seconds Mars which is fronted by actor will play Sheffield Arena. The next day they will switch venue and play with their respective supporting acts.

News
>
Celebrity Gossip
January 17, 2008 08:40:16 GMT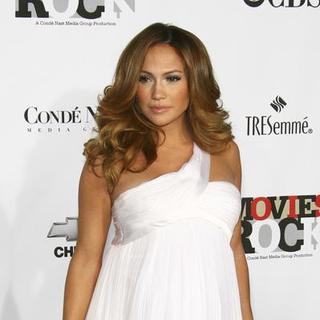 Is pregnant with her first child ever, is planning to hold a huge celebration. The expectant mother reportedly planning to hold a lavish baby shower in New York.

In Touch Weekly who's the first to bring that matter to public reported that J.Lo plans to hold a baby shower on January 22 at The Private Roof Club and Garden at the Gramercy Park Hotel in New York.

News
>
Music News
January 17, 2008 08:34:16 GMT

falsely predicted the demand of their first gig after releasing ''. The band who announced a surprise free gig in a London shop was forced to move the tiny venue to a larger one after legions of fans turned up at the first scene.

The band promised free tickets to their show for the first 200 people turning up at Spitalfields's Rough Trade East Records in London on Wednesday, January 16. When more than the quota showed up and crowded the lane, police officers warned the band's camp to shut it down, but the band anticipated it by moving the show to nearby 93 Feet East venue.

News
>
Music News
January 17, 2008 08:05:00 GMT

The constant flow of reports regarding EMI losing its artists have been updated with the biggest name so far, . The legendary band are slated to release their new album '' through EMI's rival Universal Music.

It was reported that they decided to make the new arrangement because that consequently leads them to doubt the future of the album should it remains to be under EMI. However, a rep from EMI confirmed that the Stones did secure a contract with Universal to release the album in March but are not signing for further deals with the label.

News
>
Movie News
January 17, 2008 08:03:05 GMT
Acclaimed director Martin Scorsese is said to be reteaming with "" actor Harvey Keitel. According to Variety, the two men are going to work together to make a New York drama "".

Allegedly, Keitel will act as the producer, while Scorsese is the executive producer of the project. They will be joined by the producer of "" Michael Cerenzie and also the producer of "" Christine Peters through their Paramount-based banner, CP Productions.

News
>
Celebrity Gossip
January 17, 2008 07:58:11 GMT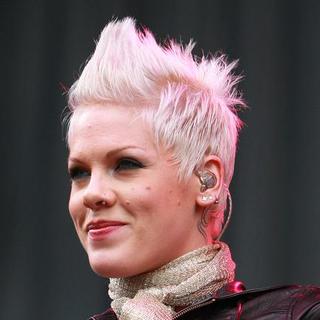 Is a strict vegetarian and prominent campaigner for People for the Ethical Treatment of Animals (PETA), has teamed up with the animal rights organization to unveil a Times Square billboard spotlighting the horror of the horse-drawn carriage industry in New York.

"Every time I see a horse-drawn carriage in a concrete jungle, I point and yell 'animal cruelty' at the top of my lungs to try to make the driver and occupants as uncomfortable as possible," the songbird said in a statement. "It honestly hurts my heart when I think of what those horses must be feeling, as far as anxiety and fear, and how unnatural and wrong it is for these animals to have blinders on, trotting up and down on concrete, while taxis blare and people scream. It's absolutely unnatural and ignorant of us to continue this outdated tradition. What about this is romantic?"