News
>
TV News
September 25, 2008 02:42:34 GMT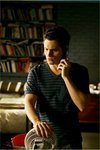 The CW have given a sneak peek of the upcoming episode of "". The clip is taken from the scene between Dan and Chuck in the episode 2.05 which is titled "The Serena Also Rises" and will be airing on Monday, September 29.

Dan comes to Chuck's place in an attempt to befriend him. Chuck has his doubts about Dan's motivation but decides to give him a chance at ease. Hanging out with the cynical and morally bankrupt boy, Dan learns the hard way of walking on the dark side.

News
>
Movie News
September 25, 2008 02:36:42 GMT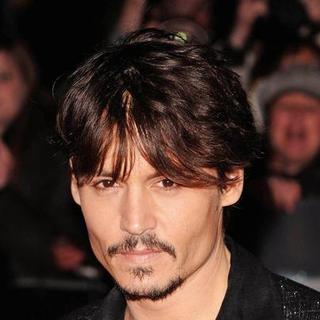 has signed on what seems to be a multi-picture deal with Walt Disney Pictures. On Wednesday, September 24, at the Walt Disney Studios Showcase in Kodak Theater in Hollywood, it is revealed that the Academy Award-nominated actor will be collaborating with the mouse house in their three future projects, "", "" and "Pirates of the Caribbean 4".

Through the studio's presentation, the 45-year-old has been outed as the erratic Mad Hatter in "Alice", the upcoming adaptation of Lewis Carroll's classic tale, as well as the native American assistant of a masked Old West Texas Ranger, Tonto, in Jerry Bruckheimer-produced "Ranger". Adding to the fans excitement, Disney's Dick Cook also mentioned that the fourth "Pirates" movie is in the works hinting that Depp will once again pick up his Jack Sparrow role.

News
>
Celebrity Gossip
September 25, 2008 02:19:34 GMT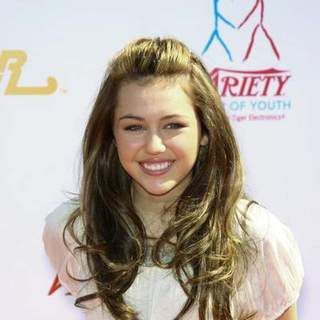 Talks of and dating are getting louder as they were seen having another excursion, attending ' show at the Hollywood and Highland Center on Tuesday evening, September 23. And while both of them have been keeping their lips sealed on a possible romance, rumor has it, they're getting serious.

Miley and Justin were caught on camera as they were making their way out of a black ride to head to the Hollywood and Highland Center to attend the concert. Both of them kept their outing casual, with the Disney starlet was seen wearing a black tank top, dark jeans, and a pair of red boots. She also wore a headband, huge sunglasses, and brought a black bag.

News
>
Music News
September 25, 2008 02:19:29 GMT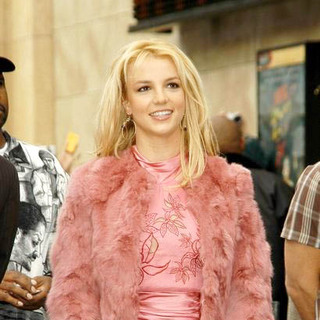 Simon Cowell recently confirms that will appear in "" to sing her eagerly-anticipated comeback single, "Womanizer". The reality TV show's judge says, "We have the number one show in England. It's the best show for her to perform on. We're absolutely thrilled to have her."

"Everyone wants to work with her because she's a star. She's the number one booking in the world at the moment for a show ... The fact that she goes a bit crazy occasionally makes her more interesting," Simon explains in a further statement about his excitement referring to the upcoming show. "And, if she wants to shave her head before she comes on the show, she's welcome to. I don't care."

News
>
Celebrity Gossip
September 25, 2008 02:14:40 GMT

Ignoring their 12-year age gap, and apparently are hot new couple as they've been caught in the act in "full-on make-out session" at a rock concert in New York City late Tuesday, September 23. The pair were photographed kissing passionately at the concert at Webster Hall in Manhattan as the music act sang their song "Sex on Fire".

Ed's "" co-star was also seen in the V.I.P. area at Webster Hall, but that didn't stop Drew and Ed to continue having another public display of affection (PDA) as they later that night were seen heading to the after-party at Bowery Electric. has been all over the net.

News
>
Movie News
September 25, 2008 01:49:00 GMT

The buzz circulating around the making of "" is no longer a mere speculation. IESB reported earlier that producer Jerry Bruckheimer, "" star and Disney's Dick Cook have come out to confirm the development of the second sequel of the Walt Disney Pictures adventure franchise.

Though announcing that the third installment is indeed on the work, the threesome do not share out any official release date. However, words are this proposed flick may head to the theaters sometime during the holiday season of 2010. Previously, speculations over the third installment have been circulating around where the film will take place, . Still, there is yet verification on the matter.

News
>
Music News
September 24, 2008 09:52:16 GMT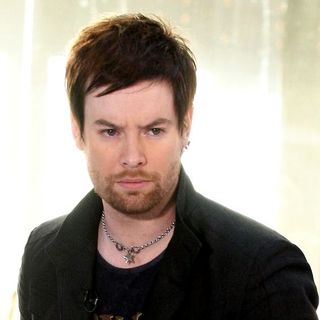 While his debut album is still months away, has dropped the first single from the album. Titled "Light On", the song is co-written by of and includes deep lyrics, saying, "Try to leave a light on when I'm gone/Something I rely on to get home."

David's not-yet-titled debut album is due for release on November 18 under the courtesy of 19 Recordings/RCA Records. It will likely include co-writing credits from 's Ed Roland, 's Raine Maida, and .

News
>
Celebrity Gossip
September 24, 2008 09:24:48 GMT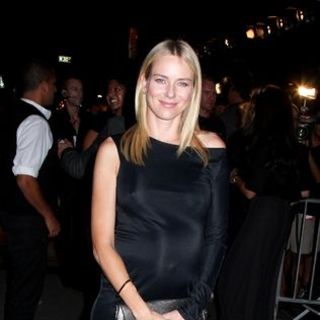 Getting very mad at a group of paparazzi who were hounding her and friend during an excursion, lashed them out, swearing, yelling, and even trying to grab a camera from one of the photogs. The clash occurred while she and Rebecca Rigg, the actress wife of Australian actor , were enjoying a relax day out in Los Angeles.

According to X17 Online, which broke the report, Naomi and Rebecca were enjoying a daytime excursion in L.A. Tuesday, September 23 when they were hounded by a throng of paparazzi. Allegedly feeling annoyed by their presence, both females repeatedly asked the photographers to leave them alone.

News
>
TV News
September 24, 2008 09:19:43 GMT

With the airing of episode 1.05, teen drama series "" has come out with a sneak peek into the following episode. The preview to episode 1.06 highlights on a fashion show where the West Beverly Hills High School students take part to shoot it. While everything seems to be as hectic as a normal fashion show would be, it is about to turn to the worse when Annie is shoved off and Dixon throws his fist.

Entitled "Model Behavior", it will be broadcast Tuesday, September 30 on The CW. In it, Debbie gets a chance to shoot a fashion show for Nylon Magazine and Annie uses the opportunity for her class assignment, while Naomi takes it as a chance to mend her parents' marital problem. Meanwhile, Annie's relationship to Ty is put in serious test when Adrianna reveals a secret, and Kelly receives a phone call which makes her questioning her relationship with Ryan.

News
>
TV News
September 24, 2008 08:25:26 GMT

After one Cha-Cha-Cha routine and a trip to the emergency room, Jeffrey Ross and his partner Edyta Sliwinska have become the first couple to be eliminated from season 7 of "". Scoring the lowest tally from the judges with only 14, the pair was sent packing after the score was combined with the votes from the viewers, while others continued to show off their dancing skills on the second premiere night on Tuesday, September 23.

The round two of the dancing competition saw remaining competitors, Rocco DiSpirito, Warren Sapp, , , , , Misty May-Treanor, Maurice Greene, Cloris Leachman, , and Ted McGinley, taking quickstep and mambo. While the score board has seen some shifts after the contestants took the floor for the second time, Brooke and her partner Derek Hough is still leading the pack scoring yet another highest mark.

News
>
TV News
September 24, 2008 08:22:43 GMT
Several promotional pictures from the episode 2.06 of "" have been released by The CW. The episode is slated to air on Monday, October 6 under the title "New Haven Can Wait".

No official story plot has been dished out but extras from the set have shared out that there will be a major scene about Chuck annoying Serena and him being taken away by a man dressed all in black. There will also be scenes involving Serena and Blair. The former reportedly does something to upset Blair, that is by trying on Yale. The girls got into a fight only to say sorry to each other in the end. Dan also gets his share of scene, but the only information about him is receiving a telephone call that makes him a little distraught.

News
>
TV News
September 24, 2008 08:07:31 GMT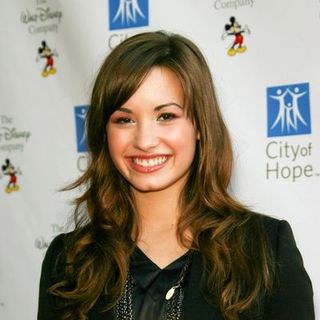 Having her debut LP "" hit the stores Tuesday, September 23, is adding yet another project into her acting resume, a new Disney TV series, titled "." In an interview with Spanish magazine Para Todos, she reveals some details about the upcoming project.

Demi told the publication, the story of "Sonny with a Chance" follows "a girl named Sonny having a chance to make it in [show] business." She went on revealing that she and the other cast and crew have finished filming the first episode of the series and "will continue to film the series through the next few months."

News
>
Movie News
September 24, 2008 07:20:45 GMT

Talking about his dream job to direct any "Batman" movies, helmer Brett Ratner suggested that the first spin-off movie made from the bat-themed superhero series should be about Joker. To MTV News, the man behind "" said that exploring Joker's origin as the Red Hood would be "really cool".

Emphasizing on how grand Joker is as a villain, the 39-year-old filmmaker suggested that there are other actors, who can interpret the psycho as great as in "Batman" and in "", putting name as one of them. Ratner explained. "...Joker is a great villain. That's why Jack Nicholson and Heath Ledger had so much to work with. And I think there will be another actor who can interpret that. It would be great to see [Robert] Downey [Jr.] as the Joker, for instance."

News
>
Music News
September 24, 2008 07:06:05 GMT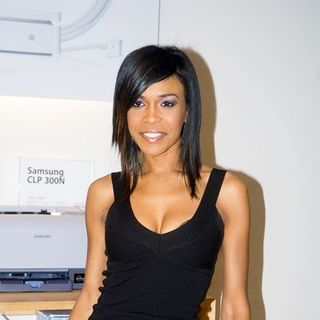 Former member of , has spoken out about her reluctance to reunite with the R&B and pop girl group. "I haven't heard anything about a Destiny's Child reunion. I'm focusing on me now and want to stand on my own two feet," the singer says.

The 28-year-old singer, furthermore, reveals that she is on the way of slowly building a strong basis for her solo career. "I'm definitely carving out my own niche. I don't look to them for anything. I've got a long way to go cos I'm starting over but I'm happy for it to build slowly," she adds in a statement.

News
>
TV News
September 24, 2008 07:00:19 GMT

On Sunday, September 28, the new season of "" will hit the small screen, and ABC have given four clips from the first episode. Entitled "Glass Houses", the episode resolves around the growing interest between Justin and Rebecca, and the internal problems faced within Ojai Foods Co. as well as other problems faced by the family.

The first clip shows Kitty talking to her husband Robert to discuss about the child adoption while finding the testimony letter sounding fake. Kitty later confronts Sarah about this on the clip four. Meanwhile, Sarah, Tommy, Saul and Holly are finding out ways to save the company from bankruptcy, with Tommy suggesting to cut some forces.