News
>
TV News
November 10, 2008 08:48:12 GMT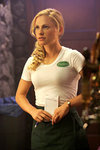 With only two episodes left in season one of "", HBO have teased the next Sunday, November 16 episode of the vampire drama series. The video posted below contains two promos, the first one is the actual sneak peek to the episode 1.11, while the one following is said to be a fan's version.

Through the video, it can be seen that in the next episode entitled "To Love Is to Bury", Sookie and Sam are getting closer to one another with the absence of Bill in Sookie's life. The two also try to squeeze out information behind Sookie's recent mystic visions from philandering police officer. In the meantime, Bill fulfills the conditions of the tribunal's sentence although he and Eric are left astonished over Jessica.

News
>
TV News
November 10, 2008 08:37:10 GMT

The clip entitled "Card Tables" features one of the scenes in the next episode of "". As apparent through its title, the episode "Red Handed" will have something to do with casino.

Patrick Jane's mentalist skill will be tested one more time to investigate a murder case. The murder happens to the manager of operations for a resort casino named James Meier. The victim's right hand is found straddling in the borderline between California and Nevada.

News
>
Music News
November 10, 2008 08:27:05 GMT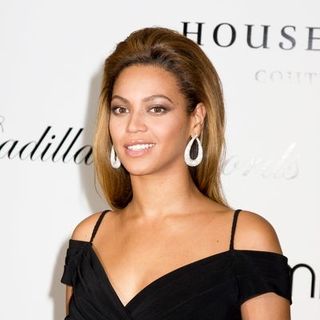 The full version of ' new single titled "Ego" has been leaked in full. This mid-tempo song is reportedly made as the second single lifted from the R'n'B singer's third studio album and it will not be included in the standard version of the album but rather, it will appear on the deluxe edition, "".

This BlacElvis-produced song will join other tracks that support Beyonce's November 18 release in U.S., others being "That's Why You're Beautiful", "Hello", and "Scared of Lonely". Meanwhile, the standard edition will include songs such as "Halo", "Disappear", "Broken-Hearted Girl", "Ave Maria", "Smash Into You", "Satellites" and many others including first single "If I Were a Boy" and released-single "Single Ladies (Put a Ring On It)".

News
>
Celebrity Gossip
November 10, 2008 08:13:44 GMT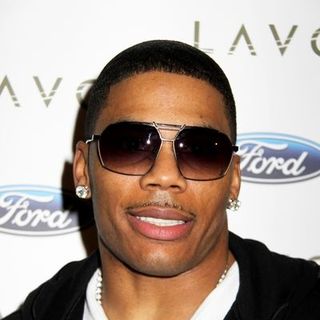 Dating R 'n' B singer for quite a long time, it wasn't until recently that broke his silence about their relationship, saying their romance is 'serious.' "That's the thing between me and her, we just like having fun," the hip-hop artist told People at the Lavo club in Las Vegas, where he was celebrating his 34th birthday recently.

"I think it's always serious when you can hang with a person continuously and [still] have fun," Nelly continued saying. He didn't go into further details though.

News
>
Music News
November 10, 2008 07:42:54 GMT

Rock outfit have released a music video to support the latest single pulled from their May effort, "Narrow Stairs". The band have released "No Sunlight" as the third single and unleashed a music video that correlates to the song's title.

Beginning with a boy waking up at 8:36 P.M., the video sees him cycling around his town where he greets neighbors and friends who do day activity in the dark. The camera's view uses night vision except in the beginning and the end of the video where the boy is in his bedroom.

News
>
TV News
November 10, 2008 07:26:03 GMT

In the next episode of "", Justin Walker will be a matchmaker for Saul Holden. Entitled "Going Once Going Twice", Justin who in the last episode had some trouble on his relationship with Rebecca Harper, will make a plan to give Saul an unexpected candidate to go for a date with.

The episode will revolve around the effort of Kevin Walker who tries hard to overcompensate for his recent pay cut to Scotty Wandell. The man, who just begins to realize the reality of politics, will take Nora Walker's dream house away from her as a gift for Scotty.

News
>
Movie News
November 10, 2008 07:21:56 GMT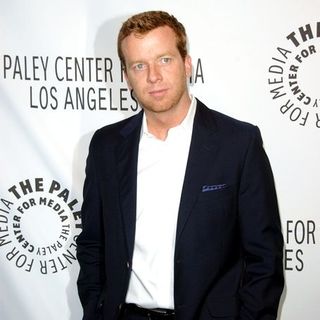 While many still speculate on who should play the titular character in "", an interesting tidbit about possible movie director for the film comes forth. Sparking rumors on the subject, IESB has mentioned that Warner Bros. want "" helmer McG to direct the superheroine feature project.

Though bringing up the 40-year-old's name to the speculation plate, IESB noted that it is still unclear whether the film director has been signed or he is one of the potential candidates or even he is campaigning for the role. In addition, the studio have yet to send out any confirmation or denial regarding this rumor.

News
>
Celebrity Gossip
November 10, 2008 07:11:32 GMT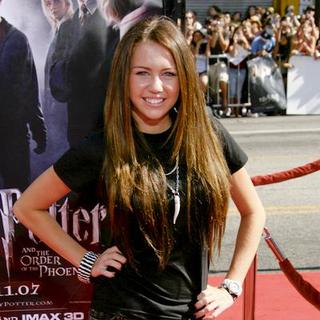 Father-daughter duo, and , have the same tone when they talk about underwear model . In an interview with Access Hollywood's Nancy O'Dell both of them only have good things to say about him.

Miley, who prefers to play it coy when asked about her alleged romance with Justin, simply tells Nancy her relationship with the hunk is "very good" and she's "very, very happy" with it. "He's very cute, by the way," Nancy tells the "" star about what she thinks of Justin. To that, Miley says, "Thank you very much, I think so, too."

News
>
Music News
November 10, 2008 07:06:08 GMT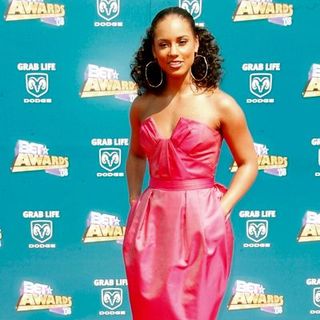 "Savior", a previously-unreleased song from has surfaced. The mid-tempo song will be released in the revamped version of her latest album "", due out in U.S. markets on November 14 under the title "".

The new song will join another unreleased track called "Doncha Know (Sky is Blue)" in the deluxe set along with "Another Way to Die", the theme song where she collaborates with of for new Bond's film "".

News
>
Movie News
November 10, 2008 06:25:01 GMT

Horror Movies has found a brand new featurette of McG-directed "". Essentially a video interview with production designer Martin Laing, the featurette has exposed many spoilers about the much awaited action thriller from where the story is taking place to the new types of Terminators. Many never-before-seen footage cut off from the latest of the "Terminator" franchise have also been included in the video.

Starring as John Connor, the man whose fate brings him to lead resistance army, "Salvation" is set in post-apocalyptic 2018. The story centers on Marcus Wright played by as this stranger, whose last memory is of being on death row, joins Connor in a journey that leads them to the uncovering of the terrible secret behind the possible annihilation of mankind by Skynet and its army of killing cyborgs.

News
>
Celebrity Gossip
November 10, 2008 06:13:44 GMT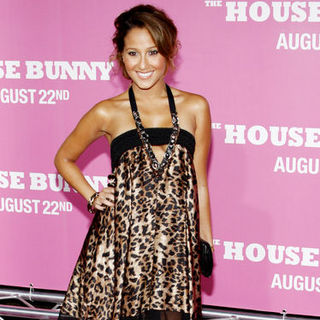 , one of the members of the singing group , has issued a public apology dedicated to her fans soon after her racy pictures hit the Internet. The pics that show her wearing only bra and exposing her naked bottom to the camera reportedly are intended to be sent to her boyfriend Rob Kardashian, the younger brother of celebrity socialite .

Setting the record straight on the circulating nude pics of Adrienne, her spokesman Jonathan Jaxson has issued a statement, explaining, "The photos that have surfaced of Adrienne Bailon were stolen from her laptop over a week ago at an airport in NY and sent to several media outlets." Jonathan reveals further, "These photos were taken in private. Adrienne will be pursuing legal action against the person or person's sending these private photos out."

News
>
Music News
November 10, 2008 06:12:56 GMT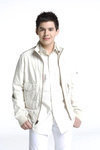 "" runner-up has been working on his first studio album, the self-titled "". Slated for release on November 11 in the U.S., the effort will include at least twelve new songs and a cover version of ' 1997 song "Angels".

The first single coming off the forthcoming LP, "Crush", was produced by Emanuel Kiriakou and written by Jess Cates teaming up with Dave Hodges and Kiriakou. Since making its worldwide debut in September, "Crush" garnered first-week download sales of more than 160,000 hits. It also peaked at number 1 on Billboard Hot Digital Songs chart and at number 2 on Billboard Hot 100 Singles chart.

News
>
TV News
November 10, 2008 06:09:27 GMT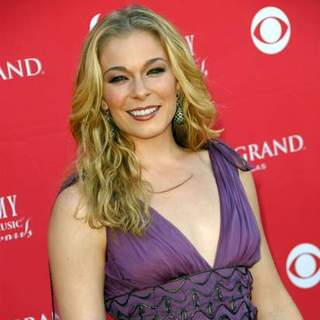 Lifetime's upcoming project is called "Nora Roberts' Northern Lights". The network's original movie will star the Grammy-Award winner , from "", and Rosanna Arquette from "Desperately Seeking Susan".

Rimes will play as Meg Galligan, an independent and feisty bush pilot with her own demons. She becomes a love interest of Cibrian's character, Nate Burns, a former Baltimore policeman who starts a new life as a chief of police in Lunacy, Alaska. Meanwhile, Arquette will play as Rimes' mother, Charlene. The film is executive produced by Peter Guber and Stephanie Germain.

News
>
Movie News
November 10, 2008 05:18:59 GMT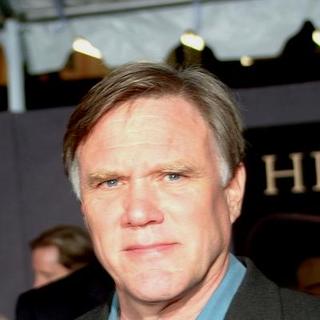 Moving on with "The First Avenger: Captain America", Marvel Studios have found the director for the future superhero movie project. On the matter, The Hollywood Reporter claimed that 58-year-old Joe Johnston, who is known for his works in "" and "October Sky", has been brought aboard to direct "Captain America".

About Johnston, Marvel's Kevin Feige gushed, "This is a guy who designed the vehicles for 'Star Wars,' who storyboarded the convoy action sequence for 'Raiders of the Lost Ark'." He then added, "From 'Rocketeer' to 'October Sky' to ',' you can look at pieces of his movies and see how they lead to this one."

News
>
TV News
November 10, 2008 05:07:32 GMT

A fire will destroy not only a venue, but also a desperate housewife's life. In the new episode of "", everyone has gathered at a club to see the guys play in the annual "Battle of the Bands" when a fire erupts, threatening the lives of those in attendance. Some will fall as a hero will rise.

Cast spilled last month that somebody may not survive the incident, saying "We end the episode with someone not making it out of the fire." Furthermore, creator Marc Cherry also said that this is going to be a huge episode. "It's one of the biggest special-effects episodes we've ever done, actually more difficult than the tornado," he said, adding "The nightclub gets set on fire. It's connected to the mystery, and it's going to be a huge episode."