News
>
Celebrity Gossip
November 04, 2008 09:40:37 GMT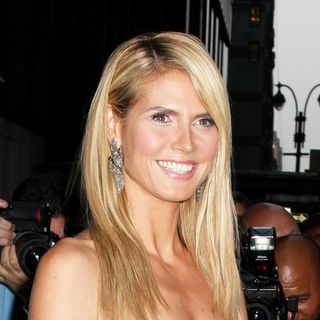 Supermodel appears for her latest Got Milk? ad with a milk mustache on her face. Donning a tube purple gown, the German-born model is sitting on a high wooden chair making her gracious pose with a glass of milk on the floor by one of the chair's feet.

"Model Mom. From the runway to my driveway, there's one look that's always in style. Studies suggest the nutrients in 3 glasses of lowfat or fat free milk a day can help you maintain a healthy weight," a message to public, posted beside her photo, read. "And the protein helps build muscle for a lean body. Which makes it a perfect fit for you and your family."

News
>
Movie News
November 04, 2008 09:28:50 GMT

In the latest update coming from "", Movie Web have come out with twenty brand new images from the Will Eisner's adapted comic strip. Providing other takes on the film, the stills highlight mostly on the characters, including The Spirit, Octopus, Sand Saref, Ellen Dolan, Silken Floss and many others. Some of the pictures may have bring in some spoilers.

Meanwhile, director Frank Miller has recently talked about this action adventure movie to the Los Angeles Times. Through the interview, he shared about his take on the project, the technique he used, and what makes this film different from "" and "".

News
>
Music News
November 04, 2008 08:59:10 GMT

debuts a music video in support of his newest single "Light On". Filmed at L.A. Valley College, the music video was directed by Wayne Isham, the man behind ' "Piece of Me" music video.

The music video chronicles the story of a boy working at a restaurant and falling in love with his female colleague who dated another boy from the town. Near the end, the girl fights with her boyfriend in his car and is left stranded late at night on the side of the road. The boy from the restaurant then shows up on his bike and offers to take her home.

News
>
TV News
November 04, 2008 08:49:30 GMT

It's a trip south of the border on "" November 10 episode. Sarah, Cameron, Derek, and Ellison work together while Cromartie gets closer to John and Riley in Mexico.

In the episode which is titled "Mr Ferguson is Ill Today", John and Riley's impromptu trip to Mexico results in deadly consequences. Meanwhile, Sarah and Ellison finally come face-to-face. The caption on the preview says, "All he wanted was a normal life. But his destiny is to save us all. Now the machines are here. The battle has begun and for someone, this will be the final showdown."

News
>
Movie News
November 04, 2008 08:45:23 GMT

A UFO has landed in America. Soon enough, the alien living inside the spaceship makes contact with the government to unveil his purpose; that is, to take over the Earth. Answering to the alien's threat, the government takes action. When the bombing of the spaceship doesn't work, the government goes with its last option, unleashing the monsters.

In the newly-released trailer of "", the ragtag group of monsters consisting of Dr. Cockroach, The Missing Link, B.O.B., Insectosaurus and Ginormica are introduced. Most of the trailer's footage display the comical side of the monsters and their efforts to stop the alien from destructing the Earth. Beside this trailer, a new featurette showing the first look with director Rob Letterman has also been outed.

News
>
Celebrity Gossip
November 04, 2008 08:12:57 GMT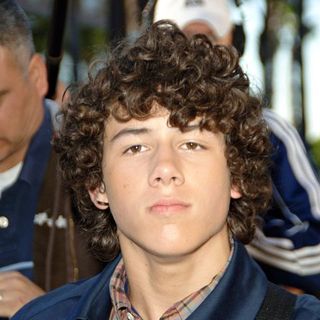 The PSA for diabetes by has been premiered on Sunday, November 2 on Disney Channel. Considered as an apt ambassador, being diagnosed with diabetes type 1 himself in 2005, the member of taped the video in support of Juvenile Diabetes Research Foundation.

The video message that was aired following an episode of "Jonas Brothers: Living the Dream" shows the 16-year-old talking about his own condition, and how people around his age can get help through calling a phone line. "If you have a diabetes, you're not alone," Nick says. "You can learn more and help by calling Juvenile Diabetes Research Foundation at 800-533-CURE. Stay informed and stay in control."

News
>
Movie News
November 04, 2008 07:49:48 GMT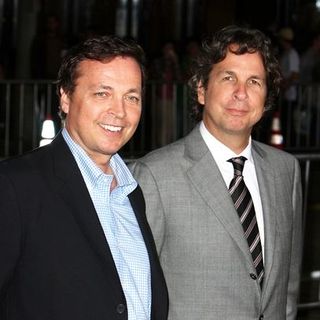 The modern incarnation of comedy act "" is indeed going to be picked up for big screen production. On Monday, November 3, Metro-Goldwyn-Mayer Pictures announced that the studio have Bobby and Peter Farrelly, who spent five years trying to make the Stooges movie at Warner Bros., attached to the revived project as the directors.

Talking to Variety about the new "Stooges", Peter insisted that the movie won't be a biopic. "It's not a biopic. It takes place in present day, and they look, dress and sound exactly like the Stooges," he said. "When the economy started turning, we felt like the world could use a Stooges slapfest. Bobby and I haven't done a real physical comedy in a while, and it's the most exciting thing we could think of now, to have people go to the movie, see some great slapstick fun family humor."

News
>
Music News
November 04, 2008 07:37:43 GMT
An audio stream previewing ' new songs from her forthcoming "" LP has come out. Starting with a ballad song "Halo" which lasts only for half a minute, the seven-minute audio continues by rolling to another slow jam called "Disappear".

Adding to the album's preview are sneak peeks of Knowles' new materials, such as "Broken-Hearted Girl", "Ave Maria", "Smash Into You", "Satellites" and many others. Singles from "" are also included, like "That's Why You're Beautiful", "Hello", "Ego", and "Scared of Lonely".

News
>
TV News
November 04, 2008 07:37:30 GMT

Shonda Rhimes, "" creator and executive producer, finally gives a statement regarding the unfortunate situation of Brooke Smith's dismissal from the ABC's medical drama series. Rhimes exclusively confirmed to that the decision is beyond her control.

As Rhimes says, "Brooke Smith was obviously not fired for playing a lesbian. Clearly it's not an issue as we have a lesbian character on the show, Calliope Torres. is an incredible comedic and dramatic actress and we wanted to be able to play up her magic." She adds, "Unfortunately, we did not find that the magic and chemistry with Brooke's character would sustain in the long run. The impact of the Callie/Erica relationship will be felt and played out in a story for Callie. I believe it belittles the relationship to simply replace Erica with 'another lesbian.' If you'll remember, Cristina mourned the loss of Burke for a full season."

News
>
Movie News
November 04, 2008 07:03:39 GMT
After creating quite a commotion at Agatha Ruiz de la Prada's show in Milan in September, Bruno, 's alter ego, made another memorable pop out in front of public. On Sunday, November 2, the gay Austrian fashion reporter turned up at a rally supporting Proposition 8, the anti-gay legislation, in Los Angeles.

Dressed in a blonde wig and blue sweater, Bruno marched with the demonstrators while being trailed by cameras in the rally across from City Hall. This public appearance of the fictional character is assumed to be another gate-crashing stunts done by Cohen for "", the new comedy film about the reporter who conducted gag interviews.

News
>
Music News
November 04, 2008 06:55:02 GMT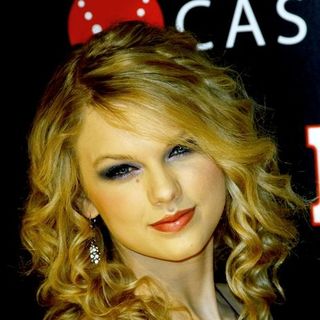 Getting closer to the release date of her sophomore major studio effort "", brings forward another new material from the upcoming album. Called "You Belong With Me", the new single is penned by Swift herself, teaming up with Liz Rose.

"Fearless", due to come out in the U.S. market on November 11, is the album where she explores her talent on the songwriting desk. "I only like to write songs where I'm picturing a person as I'm singing it," she tells . "And I try to make my songs as detailed and personal and obvious as possible."

News
>
TV News
November 04, 2008 06:48:32 GMT

Things got a little tense within the Waldorf clan when Blair finds out about her mother's romance to Cyrus Rose (guest star Wallace Shawn), and decides not to give her seal of approval. All new in "". Blair tries everything possible to make them break apart while, Cyrus' son Aaron keeps charming Serena.

However, as she leans closer, Serena finds out something about Aaron that threatens to end things just as they are getting really good. Meanwhile, Jenny moves in with Agnes as the friends move forward with their plans for a fashion line. Dan decides to win the trust of Bart Bass in order to learn more about the man and possibly write an expose on him for Vanity Fair, but things get heated after Chuck finds out the real reason Dan is spending so much time around his family.

News
>
Movie News
November 04, 2008 06:36:15 GMT

A brand new red band trailer of drama comedy "" has arrived. In courtesy of Coming Soon, the trailer is filled with sexual jokes and multiple uses of coarse words. Focusing on the outrageous side of the movie, it presents Louis and Floyd as The Real Deal in 1973, 1984 and 2008, and displays the bickering between the two all the way to the end.

Telling the reunion story of the two former backup soul singers, "Soul Men" follows and as Louis and Floyd, the remaining members of The Real Deal who haven't spoken to each other for the past 20 years. Contacted for a reunion concert in honor of their recently deceased lead singer, the bickering pair now have to travel across the country together and find a middle ground to bury the hatchet on a twenty-year-old grudge.

News
>
TV News
November 04, 2008 06:10:08 GMT

"", animated series that recently has been ended for further production by its airing network FOX, will probably have another place to get airing for future season. Variety has reported that there is a possibility for the animation sitcom moving to another network, which is none other than ABC.

A reliable source of FOX network says in a statement that at least there is one network showing an interest to take the series. ABC is the network which presumably will handle the show in relation to the network's upcoming project of producing animation comedy series entitled "The Goode Family".

News
>
Celebrity Gossip
November 04, 2008 05:13:52 GMT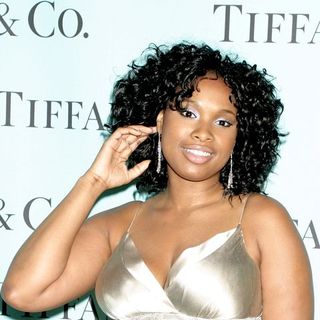 On Monday, November 3, finally said goodbye to her slain mother, brother and nephew as a private funeral service took place at the Apostolic Church of God in Chicago. Of the heartfelt service, Chicago Tribune reported that the 27-year-old singer/actress spent a few moments at each of the caskets, before gently touching her mother's body and leaning forward to kiss her.

Nearing the end of the three-hour service, Hudson's fellow season three "" alum, , took the stage and sang a rendition of gospel classic, "Your Grace and Mercy". During the performance, she walked into the aisle to take Hudson's hand and sang directly to her. Apart from Barrino, Chicago Mayor Richard Daley and Rev. Jesse Jackson were also among those who spoke at the service. After the service, a horse-drawn carriage led the procession to the cemetery at Oak Woods Cemetery on the South Side of Chicago.