News
>
Celebrity Gossip
December 22, 2008 04:21:50 GMT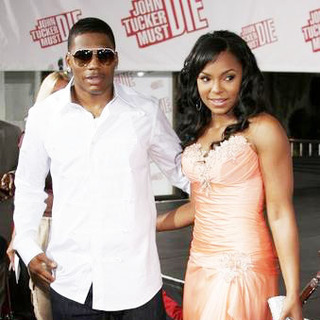 Hip-hop artist , as reported by Star magazine, "can't stand" 's mother Tina Douglas that he won't propose to the songstress though he's more than ready to do so after five years of dating. It is Tina's domination over Ashanti that Nelly doesn't like.

About that, a source tells Star, "Tina sticks her nose in everything because she's also Ashanti's manager. She's always pushing Ashanti to make more money, to always look great. It stresses her out, and Nelly doesn't like that." Despite the fact that Nelly himself has been encouraging his singer girlfriend to not always depend on her mother, still "she's kind of afraid of" Tina because Tina "has such a strong personality."

News
>
Movie News
December 22, 2008 03:55:31 GMT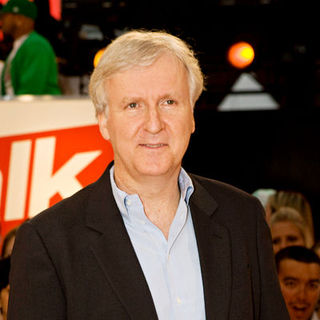 Rumor has it, "" could have James Cameron as its director. Both IESB and Latino Review have come out with the news that the man behind the upcoming "" movie is potentially interested in helming the prequel/remake project.

While IESB claimed that Cameron has eyed the project for about a decade, Latino Review suggested that the 54-year-old was supposed to meet with screenwriter J. Michael Straczynski on Friday, December 19. Nonetheless, words from those who are officially involved have yet to be shared.

News
>
Music News
December 22, 2008 03:51:18 GMT
Before 2008, was probably an unknown name in the music industry but her star shined this year, so bright that National Academy of Recording Arts and Sciences took notice of her music. The 21-year-old earned as many as 5 Grammy nominations through her debut album, "".

Released in the U.S. on September 28, "Fearless" boasts singles like "Need U Bad", "In Love with Another Man" and "Bust Your Windows". All three of them are nominated for a Grammy each, Best R&B Vocal Performance, Best Traditional R&B Vocal Performance and Best R&B Song respectively. On top of that she is also lauded for Best New Artist, contending the title with , , and . The album itself is running for Best Contemporary R&B Album.

News
>
Celebrity Gossip
December 22, 2008 03:29:11 GMT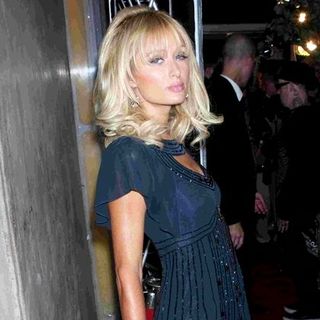 broke her silence of over the weekend, telling Life and Style magazine she is "devastated" by the incident. "I cannot believe someone broke into my home. They took items that had such sentimental value that no one will ever be able to replace," she said regarding her feeling. Despite all, "I'm just thankful that I wasn't there when it happened," Paris confessed further.

And while Paris didn't give details on the burglary, an insider informed Life and Style that "millions of dollars of jewelry was stolen", including "diamonds, necklaces, rings, watches and family heirlooms from her grandmothers." Still according to the insider, a thief was caught on tape and "detectives are doing a huge investigation" on the case.

News
>
Movie News
December 22, 2008 03:04:38 GMT

A new "Judge Dredd" movie is getting a big screen treatment. Through , Rebellion and 2000 AD announced that they are officially planning to materialize the feature film in association with DNA Films, the production company behind "".

In the announcement, it is further unveiled that the film's production will be kicked off sometime in 2009. Still, details on the movie itself are kept under tight wraps. "We can't give away too many details at this point, but we're looking forward to working with DNA Films to bring Judge Dredd back to the big screen," so claimed Jason Kingsley, Rebellion's CEO and Creative Director.

News
>
TV News
December 22, 2008 02:58:35 GMT

Disney Channel have been airing Happy Holidays commercials that feature their notable teen stars. Over the weekend, the network released the one with the cast of "Camp Rock" after those by the stars of "", "" and "".

Representing the cast of "Camp Rock" who wish the viewers "happy holidays" are , all the three siblings of , and . Demi in particular, appears twice in such commercial since she also starred in the one by the cast of new Disney original series "Sonny with a Chance".

News
>
Music News
December 22, 2008 02:52:26 GMT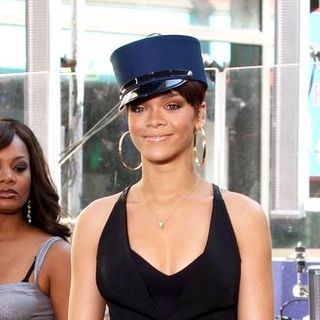 Grammy-winning singer has been confirmed to take the stage at the Recording Industry Association of America's Presidential Inauguration Charity Ball on January 20. Headlining the event, she will, at the same time, help feed millions by raising funds for Feeding America, which is the largest hunger relief organization in America.

Rihanna's performance at the charity inaugural ball was confirmed by Access Hollywood on Saturday, December 20. The site quoted Vicky Escarra, president and CEO of Feeding America, as stating, "We are thrilled to have Rihanna's participation in the inauguration charity ball."

News
>
Celebrity Gossip
December 22, 2008 02:24:31 GMT
Movie heartthrob brought cheers to patients at the Mattel Children's Hospital at UCLA in Los Angeles when he took time Friday, December 19 to visit critically ill patients for approximately two hours. Teaming up with Gifts.com, he presented gifts, signed autographs and posed alongside his fans as he toured the wards.

Among the toys which were given away to all the patients at the hospital were electronic keyboards, Tickle Me Elmo dolls, art sets, board games and "High School Musical" products. The stuff worth $10,000 in total, it has been reported.

News
>
Movie News
December 22, 2008 02:21:29 GMT

Overshadowing last weekend champ "", 's latest comedy, "", has topped the North American box office. Making its debut in theaters on Friday, December 19, the Warner Bros. Pictures comedy has brought in $18.3 million over the three-day weekend of screening in about 3,434 theaters.

The weekend bow gave Carrey a better Christmas comedy debut. The comedian's previous Christmas comedy, "", opened in theaters with $14.4 million in 2005. Hence, it marked Carrey's best live-action opening since his "" debuted with $30 million in December 2004.

News
>
Music News
December 22, 2008 02:18:46 GMT

Meeting at a party in London and becoming "fast friends", Hollywood heartthrob got more than he bargained for. The actor who earns his name through teen series "", was personally invited by Leona to appear in her music video for single "I Will Be."

"Chace went to London a couple months ago for meetings and to promote Gossip Girl. He went to a party and ended up meeting Leona," a source told People. The video was already filmed on Thursday, December 19 in New York City and Chace was given several "speaking lines". In several , Leona was seen getting arrested by the Police in the video.

News
>
Celebrity Gossip
December 22, 2008 01:54:36 GMT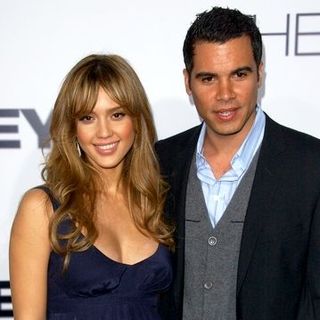 Initially tying the knot in a secret ceremony in May this year, and her husband Cash Warren held a wedding reception for their friends and families to attend on Friday, December 19. The celebration, taking place at their Beverly Hills home, served as a formal reception to "celebrate their love and commitment to each other," US Weekly quoted a partygoer as claiming.

Invited guests reportedly were asked to arrive before 7 P.M. Actress was seen among the guests. The couple's daughter, Honor Marie Warren, was also in attendance. The 6-month-old girl was seen wearing a gray dress which was designed to exactly match Alba's with angel wings attached.

News
>
Movie News
December 20, 2008 07:51:41 GMT

A 20-minute featurette of "" has come out. Focusing on the powerful story of the movie and the major characters, the featurette is entitled "Adapting a Timeless Masterpiece". It contains many never-before-seen footage from the drama film as well as commentary from its leading actors, and , and director Stephen Daldry.

While both Fiennes and Daldry discuss on what the movie is all about, Winslet talks about her experience reading the original book and describes her character, Hanna. In it, Fiennes explains that the story asks the viewers to understand Michael's journey trying to understand Hanna. Meanwhile, Daldry describes the movie as a "story of a profound important".

News
>
Movie News
December 20, 2008 07:30:13 GMT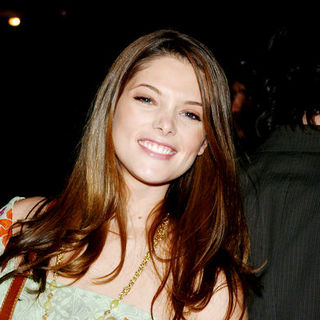 Following 's as Jacob Black in "New Moon", his "" co-star, , comes to his support. Talking to MTV News, the 21-year-old who plays Alice Cullen in the hit vampire drama said that she hopes Lautner will maintain his role in the sequel, saying, "I hope so."

She further added, "We all love Taylor. He's the best kid. He's so adorable and so good-hearted, and he's a good actor too. He did a great job, so I'm hoping to see him come back." Sharing her thought on Summit's reason that Lautner doesn't have the appropriate physical shape needed, she argued if that is the reason then the studio should replace her as well. Knowing that her character is described as a 4-foot-10, she said, "Oh, neither am I! I mean, really? If that's the argument, then they should replace me."

News
>
TV News
December 20, 2008 07:22:08 GMT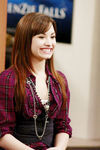 Two new promos of Disney Channel's original series, "", have been released. The footages contain scenes from the TV movie starring , plus the introduction to the lead character, Sonny.

Sonny, a talented Midwestern girl, has won a nationwide talent search to move to Los Angeles and star in a popular television series. Sonny's home and work life is documented along with her adjustment to life in the spotlight.

News
>
Movie News
December 20, 2008 07:03:12 GMT

has opened up about "". When asked by Movie Web about his Sgt. Epps character in the "" sequel, he confessed that his character has got an upgrade. "Yes, my character has been upgraded to Master Sergeant Epps. I am the top dog in the air force. I am a master sergeant. I am bringing on way more air strikes," he claimed.

"Michael Bay really beefed up my presence in this sequel. I was really happy about that," the 29-year-old shared his excitement. "Just being on the set with all of my cast members really made me feel like we'd created a family union. I think we created something that is really special. The fans out there really showed up and made us feel appreciated for what we did. It felt good to be working on something that the world is waiting to see."