News
>
TV News
November 08, 2008 06:19:09 GMT

Last night on "", it was revealed how Melinda has to face the biggest fear in her life, the death of her loved one. In the next episode of the show, Melinda will get used to the changes after her husband Jim leaves the living world and becomes a ghost who promises to stay by her side.

"Threshold" will see Melinda trying to cope with the dramatic changes in her personal life, while at the same time struggles to help a desperate teenage ghost. Melinda finds it difficult to go on with her calling as a ghost whisperer after the tragedy, but she talks to a ghost that says she thinks she helped kill Melinda's husband. Meanwhile, Jim begins to see how things work from the other side.

News
>
Celebrity Gossip
November 08, 2008 05:11:50 GMT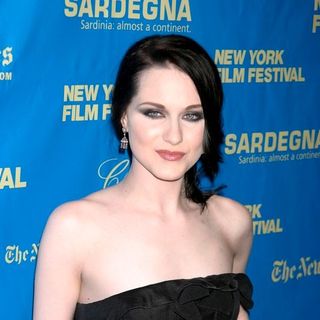 Contrary to Internet reports claiming she dumped after he tried to kick her brother, Ira, out of the guest house that she owns, claims her separation from the goth rocker is provoked by their work commitment. Putting the brake on , she tells People magazine, "Manson and I both decided to take some time apart so we could concentrate on work."

Evan offers further explanation, stating "Someone used that opportunity to kick us while we were down and sell a completely false story." Setting the record straight on her and Marilyn's broken love relationship, she moreover reveals, "Manson owns the house he lives in. My brother has never stayed there and the person that said such horrible things about Manson being 'controlling' and 'emotionally abusive' is certainly no source 'close' to me."

News
>
TV News
November 08, 2008 05:00:25 GMT
"" and its spin-off "" may cross each other's path, reports exclusively. Some sources told the publication that there will be a multi-episode crossover story that comes in February next year.

No confirmation yet on which characters will visit the other show, but TV Guide specifies that 's Addison Montgomery will return to her former work place, the Seattle Grace Hospital. In an interview with the publication also, Walsh shares out her thought of who from "Grey's" should make a visit to "Private". On this she pointed on 's Mark Sloan, saying "It'd be fun to have him cause some trouble!"

News
>
TV News
November 08, 2008 04:58:14 GMT

The next episode of "" will mark a special appearance of for the NBC's comedy series' new season. Entitled "The One with the Cast of 'Night Court'", the episode will feature Aniston's sights on Jack Donaghy ().

According to E! Online, the "Friends" star may even have a "Single White Female" complex on Liz Lemon (). "The One with the Cast of 'Night Court'" shows Aniston's character as Claire Harper, a friend of Liz and Jenna Maroney from Chicago, who does a sudden visit in New York. Claire's sudden visit comes along with her sudden attraction towards Jack upon first sight. She even claims him as her own.

News
>
Movie News
November 08, 2008 04:57:10 GMT

, and have manned the "" stage. In the newly-released image from The Weinstein Company, the three actresses joined by their co-stars, , , and a.k.a. Fergie, are posing as their characters in the Rob Marshall's drama musical.

Brought forward on Friday, November 7, this first photo from "Nine" has been released along with the studio's announcement that the film's principal photography has begun. On its production news, the film is being shot at Shepperton Studios in England, on location in Italy and at Cinecitta Studios in Rome.

News
>
Music News
November 08, 2008 04:56:03 GMT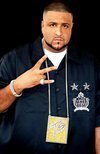 In support of his new song "Go Hard", premieres a music video which was shot on the same day filmed his "Karaoke" music video. Co-produced by Naaila and directed by Hypes Williams, the video presents cameo appearances from , , and Tay Dizm among others.

"Go Hard" is the second single from Khaled's third studio effort "", which has been available for purchase across the U.S. on September 16. The new track is produced by The Runners and features T-Pain and on the hook.

News
>
Music News
November 08, 2008 04:13:51 GMT

A new song from entitled "Kill the Lights" has been uncovered. Containing up-beat sounds, the song is produced by a team including Marcella Araica, Luke Boyd, Nathaniel Hills, and James Washington.

"Kill the Lights" is confirmed to be listed on Spears' forthcoming sixth studio album "" which will come out in the U.S. on December 2. The brand new song has previously been unveiled through an instrumental audio stream.

News
>
Celebrity Gossip
November 08, 2008 04:08:38 GMT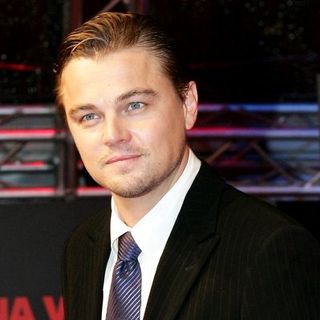 A representative for has denied FOX News' report claiming the actor has "total respect" for and is passing on his sex symbol status to the "High School Musical" star. To Just Jared, the representative insisted the article "was totally made up" despite the fact that it included Leo's quotes.

On Thursday, November 6, FOX News published an article, which the publication claimed to be an interview conducted by Neil Sean with Leo. It quoted the movie hunk as saying, he has "total respect" for young stars, like Zac just to name one.

News
>
TV News
November 08, 2008 04:03:23 GMT

Four brand new clips are given by The CW as a sneak peek to the 6.10 episode of "". The episode that will take the cast of the show outside their daily routine, is centered upon a USO concert produced by Peyton where Haley has to overcome her stage fright and sing at the event.

Held at a Marine base, the concert involves also plus singer who plays as recurring character Mia Catalano in the series. Led by Enation band, Haley is introduced by Peyton in clip 1 and her singing gig is shown on the second clip. Third clip sees Haley exiting the stage, replaced by Catalano. Off the concert, the fourth clip brings a scene between Lucas and Peyton with the former taking easy on the latter's past romance with film director Julian.

News
>
Movie News
November 08, 2008 03:58:21 GMT

Next Tuesday, November 11, Universal Studios Home Entertainment will make available a special collector's set of "". Offering more, the special set bids 3-disc DVD, excerpts from the journal of director Guillermo del Toro, a poster and limited edition golden army statue with its certificate of authenticity.

Coming out at the same time the DVD and Blu-ray version of the action fantasy movie hit the shelves, the particular set also offers lots of bonus features from a two-and-a-half hour long documentary on the making of the action adventure movie to set visit featurettes. To get a taste of what the collector's set looks like, a video about the special product has been compiled and can be seen below.

News
>
Celebrity Gossip
November 08, 2008 03:29:00 GMT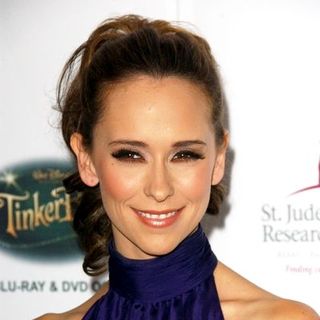 Bride-wanna-be talked openly about details of her upcoming wedding to fiance , telling Access Hollywood's Nancy O'Dell she has already gotten a dress. Spilling the beans on her forthcoming big day, which date hasn't been set just yet, she told Nancy in a brief chit chat taking place on the set of her CBS' series "" that her wedding dress is "very simple."

"I was not one of those people that wanted like 900 buttons up the back and craziness. I was like, 'Just zip me in it and call it a day,'" Jennifer explained. Referring to Ross' Scottish root, she revealed further that she and the actor would adopt some of the country's traditions for the festivity, telling Nancy Ross wants "bag pipers", but not the "kilt."

News
>
TV News
November 08, 2008 03:28:34 GMT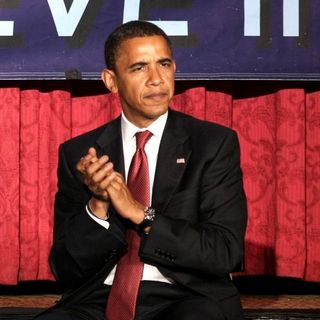 The presidential campaign of the newly-elected Barack Obama will be compiled in a documentary which will be aired by HBO. The network have secured the rights to have the campaign's behind-the-scenes from 's production company for reportedly at least $1 million.

Directed by Amy Rice, the documentary is a year-long plan that Norton's company had initiated before Obama was even in to run for the presidential this year. Rice and a fellow director Alicia Sams reportedly saw a potential in the Democrat when his campaign became a success and they started filming in August 2006 when Obama was in a 15-day trip to Africa.

News
>
Music News
November 08, 2008 03:16:56 GMT

Hip-Hop mogul debuts a music video for his new single "Heartless". Directed by Hype Williams, the music video features scenes using rotoscoping animation technique. On the video, Kanye is wandering aimlessly through the street while questioning his woman about her being "so heartless."

"Heartless" is the second single coming off Kanye's upcoming fourth studio album "". The effort is set for U.S. release on November 24 but the new songs off the forthcoming effort have been previewed at a naked listening party on October 14.

News
>
TV News
November 08, 2008 03:06:59 GMT

"" is ready for its upcoming new season. ABC has confirmed exclusively that the serial drama series which revolves around the lives of a plane crash's survivors on a tropical mysterious island, will be premiered for its fifth season on Wednesday, January 21 at 8/7c.

Furthermore, the network has stated that the premiere of "Lost" will be set up for a full three-hours. The first two episodes entitled "Because You Left" and "The Lie" will be aired back-to-back at the same time, following a recap of the first four seasons.

News
>
Celebrity Gossip
November 08, 2008 02:41:06 GMT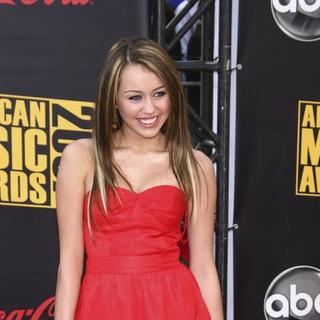 Initially wanting to go unnoticed by her fans by donning a wig, once had bad experience with the fake hair. She shared the minor incident to British chat show, "This Morning," recently.

"I had the idea (to go out in disguise) so I got a wig and it was really short, a tomboy cut, and I decided to straighten it. I'm sitting down and all of a sudden I start smelling smoke. I thought, 'What is that?'" she recalled. "The wig is literally catching on fire because I didn't know it was a cheap wig."