News
>
Movie News
November 19, 2008 07:17:26 GMT

"" shares another taste of the drama in the life of Frank and April Wheeler as four brand new clips of the Paramount Vantage movie come out. Highlighting on the not-so-perfect life of the young couple, the clips focus mostly on the Wheeler and the problems looming before them.

"Revolutionary Road" sees and as a couple once again after their previous collaboration in "Titanic". In it, the two are joined by , , , and David Harbour. Directed and co-produced by Sam Mendes, it will make its way to U.S. big screen on December 26, 2008.

News
>
TV News
November 19, 2008 07:11:56 GMT

Gibbs loses his patience when digging information from Special Agent Michelle Lee, in the new episode of "". After a security breach that send the team into turbulence last week, they are monitoring Lee to see if she contacts anyone and questions her further in order to find out who is responsible for the breach.

Ironically, Gibbs himself is accused of committing a treason. The November 25 episode titled "Dagger" also sees the team relying on information from some questionable individuals to stop a criminal bent on stealing government secrets.

News
>
TV News
November 19, 2008 06:45:01 GMT
"" is counting down to its three-pair contestants after has been eliminated from the show. The ABC's hit dancing competition has announced on November 18 that the "" actor and his professional partner Julianne Hough have failed to get a high total score for their last performance.

After the elimination, Linley expresses his appreciation towards the show and his partner, Hough. He says, "Words can't even explain the true, amazing, growing, learning journey that I've had on this show, I can't show my appreciation any more to Julianne, I just love her so much and this opportunity has been so amazing". He adds, "Just to know that maybe my dancing can inspire someone to be happy or to want to dance or to bring entertainment to one person."

News
>
Music News
November 19, 2008 06:28:57 GMT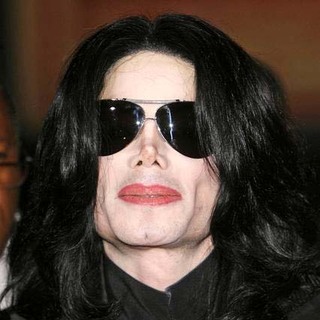 Following legal action filed by Sheikh Abdulla bin Hamad Al Khalifa over alleged breach of contract, has to enter the court room against the son of an Arab monarch, but latest info from Michael's lawyer, Robert Englehart, reveals that the singer may not attend the trial. "It would be unwise for him to travel, given what's he's got now," Robert said without elaborating his statement.

Sheikh Abdulla sues Michael over a $7 million financial support for the singer to work on an album and an autobiography that he allegedly never produced. The sheikh also reveals that he has splashed out $500,000 in cash to subsidize Michael's lifestyle and a $350,000 European vacation for Michael and his associates in February 2006.

News
>
Celebrity Gossip
November 19, 2008 06:11:15 GMT

Emmy-Award winning actress takes her clothes off for a new People for the Ethical Treatment of Animals (PETA)'s ad campaign against horse-drawn carriage. As seen in the news photo, she poses naked on the back of a horse, recreating the famous nude pose of Lady Godiva, an Anglo-Saxon noblewoman who, according to legend, rode naked through the streets of Coventry in England in order to gain a remission of the oppressive taxation imposed by her husband on his tenants.

Kristen's provocative PETA ad will debut Thursday, November 20 in Central Park and appear on New York City taxis. The ad is aimed at tourists, heading for Central Park for the holidays, who are tempted to take a carriage ride.

News
>
Movie News
November 19, 2008 06:09:17 GMT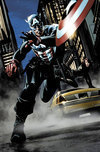 With director Joe Johnston aboard the project, "The First Avenger: Captain America" moves on with its search for writers. Latest report on the matter reveals that Christopher Markus and Stephen McFeely, the co-scribes of "" and , are in talks with Marvel to pen the script of the superhero movie.

"Captain America" itself is the heroic alter ego of Steve Rogers. Being rejected by the Army for being a sickly young man, Rogers enlists himself in an experiment project to aid the United States war effort. With the help of an experimental serum, he was enhanced to the peak of human perfection and equipped with an indestructible shield, he now fights Nazis and villainous scientists like the Red Skull.

News
>
TV News
November 19, 2008 05:09:38 GMT
Three new clips from "" have been released by The CW network as sneak peeks to episode 8.10. They reveal some situations happening before and during Jimmy and Chloe's wedding ceremony on the November 20 episode entitled "Bride".

As shown in the first clip, Lois helps to prepare Jimmy and Chloe's wedding ceremony, leading to her conversation with Jimmy about a 'right person'. The clip shows how Jimmy tells Lois that Chloe is the right person for him and that Clark possibly is also the right person for Lois.

News
>
Celebrity Gossip
November 19, 2008 04:54:34 GMT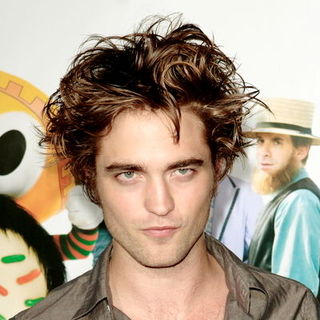 A high rising movie actor, has admitted he isn't good at kissing. He takes the intimate make-out scenes he had to do with "" co-star as an evidence of his saying, claiming them as "scary."

"Yeah, I mean, it's terrifying," the hunk tells Seventeen magazine's December/January issue. "Especially when you kiss and you've got to do it at a weird angle or something." Robert refuses to go into details though, reasoning "I'm a really bad kisser." He says in further interview with that he hadn't "kissed anyone for awhile before the movie, so I'd kind of forgotten how!"

News
>
Movie News
November 19, 2008 04:40:00 GMT

Rumor has it, another sequel to "The Nutty Professor", the remake of Jerry Lewis-starring 1963 film, is brewing. According to The Hollywood Reporter, Universal and Imagine Entertainment are in the early stages of developing what could be "Nutty Professor 3" movie as the studio and production company put out an open call to writers for their take on the potential third installment.

Though both Universal and Imagine Entertainment seem to be moving on with the project, THR notes that the franchise star has yet to be attached to the proposed project. The publication further mentioned that Murphy's involvement would be depended on a number of elements, including the writer and director.

News
>
Music News
November 19, 2008 04:31:21 GMT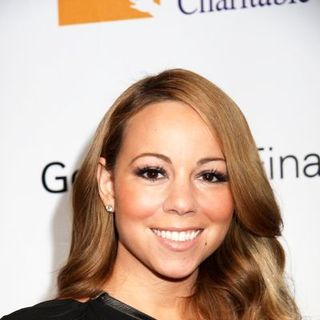 has been announced as one of the musical guests at December "Grammy Nominations Concert Live!!". Taking place at Nokia Theatre in downtown Los Angeles, the event also lines up such performers as , , , and .

Meanwhile, , who was previously reported to perform at the event, will co-host the live show scheduled to be held on Wednesday, December 3. Alongside , she will announce nominations in at least six categories for the 51st annual Grammy Awards which will be held on Sunday, February 8, 2009.

News
>
TV News
November 19, 2008 04:21:20 GMT

opens it up wide in the new MTV documentary "Britney Spears: For the Record" which will air November 30 at 10/9c. She has been waiting long enough to expose her side of story on her chaotic life last year and through the 90-minute footage, Britney is ready to "set the record straight", MTV said. Two clips are outed by SKY1, the U.K. network that will air the documentary on December 1.

In one of the clips, Britney speaks up about her marriage to that results in two sons. "I think I married for the wrong reasons," she says. "Instead of following my heart and doing what made me really happy, I just did it for the sake of the idea of everything." Her new single "Womanizer" is also played on the background while she adds, "Your music is a reflection of what you're going through. It's such a part of me, the record, because of what I've gone through."

News
>
Celebrity Gossip
November 19, 2008 04:12:44 GMT

"" alumni and Melanie Brown have signed on to star in "PEEPSHOW," an adult theatrical extravaganza that was created by Jerry Mitchell, the director and choreographer of Broadway's "Legally Blonde: The Musical." Both of them are set to star in the show for several months, beginning on April 18 next year.

Kelly is billed to play the character of "Little Bo Peep," a timid and lonely girl who is guided by Melanie's character, "Peep Diva." "It's all about a girl that gets taken on this journey, by me," Melanie explains of the show. "She's the girl that I bring on board into my web of adventure. I'm the narrator/friend ... It's very sexy, very spicy and it's all about empowering women, so [it has] all these different journeys and routines that I take her on."

News
>
Music News
November 19, 2008 04:02:29 GMT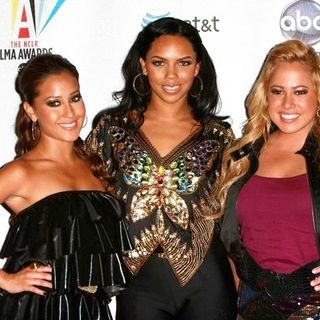 are confirmed to be outed from the performers lineup of Macy's Thanksgiving Day Parade. "The Cheetah Girls are not in the Macy's Thanksgiving Day Parade," Orlando Veras, head of media relations for the parade, said.

The announcement has generated speculation in the media saying that the pulling-off is due to which hit the web earlier in November. "The girls were scheduled to be in the parade and perform, but after Adrienne's recent photo incident, organisers didn't think it would be appropriate to have her at a family-oriented event," a source told Perez Hilton.

News
>
Movie News
November 19, 2008 03:50:08 GMT

Lionsgate Films have just come out with a new featurette for their forthcoming comic adaptation, "". Focusing on each of the beautiful women in the life of the superhero, the featurette is hosted by director Frank Miller as he introduces the ladies, Sand Saref, Silken Floss, Lorelei, Plaster of Paris, Morgenstern and Dr. Ellen Dolan.

Apart from character description by Miller, the nearly three minutes video exhibits commentary from the actresses who play the characters in the film as well as fresh footage from the film. , , , , and all take turn to talk about their individual characters, exposing what makes each character unique.

News
>
Celebrity Gossip
November 19, 2008 03:30:22 GMT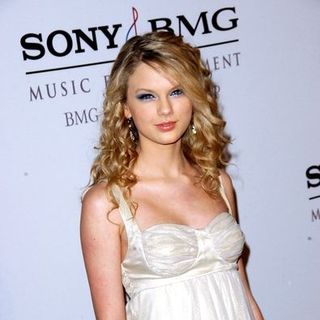 Scoring an interview with the December issue of Women's Health, opens up about her school days, admitting she was a victim of bullying when she was still a high school student. She recalls the past experience, telling the magazine that many of her friends thought she was "weird" and would keep a distance from her.

"[Growing up on a Christmas tree farm] was basically a shunning - and that's never a good thing, you know?" she says. "A lot of girls thought I was weird. Actually, the word they liked to use was annoying. I'd sit at their lunch table and they'd move to a different one."