News
>
Celebrity Gossip
November 07, 2008 04:25:20 GMT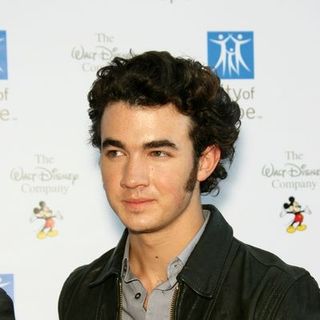 Celebrating his 21st birthday on Wednesday, November 5, is wasting no time to thank fans for their birthday messages. He posts a message on ' MySpace page Friday, November 7, thanking "everyone for all of the comments, messages, etc."

"Hey everyone! Still can't believe I just turned 21 years old. You helped make this one of the best days ever," Kevin starts his post. "We were busy all day filming our new show so everyone showed up at the set and sang Happy Birthday," he adds recalling what he and his brothers had been doing on his big day.

News
>
Movie News
November 07, 2008 04:07:47 GMT

After months of uncertainty hanging over "" sequel, a ray of light comes from one of the hit movie's stars, . During her appearance on Britain's "The Paul O'Grady Show", the 52-year-old exclaimed to guest-host ' Melanie Brown that the sequel is indeed in the pipeline, stating, "Yes there will!"

According to the BBC, the Golden Globe Award-winner even went further by revealing when the production may possibly start. "We will do the sequel next summer," she gushed. "We wanted to the first time, and now we're hopefully doing it again for the second time." Despite her excitement over the sequel, Cattrall pointed out that it was "difficult getting everybody who's so incredibly busy all together at the same time."

News
>
Music News
November 07, 2008 04:05:26 GMT

comes out bringing a music video to promote his brand new song called "Get Up". Inspired by -starred movie "", the music video displays the rapper as the last man on earth.

"Not actually fighting zombies, but you'll see scenes like in the beginning of 'I Am Legend'," 50 told MTV. "New York City was desolate, like everything was just gone. Instead, that'll be Los Angeles. ... There was a scene, one of the creatures was running into the glass, and I kinda re-created that in my own way."

News
>
Celebrity Gossip
November 07, 2008 03:27:55 GMT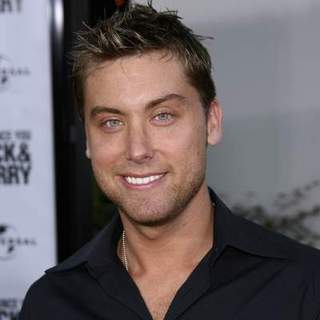 , the former member of the 1990s famous boyband , was discussing with MTV News the possibility of him and his bandmates to reunite when he offered some wise words for the nowadays favorites, . Having been going through what the siblings might be through these days, he advised the brothers to "keep it in the family and have fun and keep it down-to-earth" to deal with fame and spotlight.

Furthermore, Lance admitted that witnessing the trio dominating the music industry reminds him of his old days with NSYNC. "It's funny to see what they're going through now, 'cause it totally reminds me of my 'NSYNC days. I know exactly what they're going to do," Lance revealed. "I can warn them. And it was funny to see all the people around them [when the JoBros were on ''], 'cause they were all the exact same people who worked with us. It was the first time I got to see them perform, and I was really impressed. They're really good kids."

News
>
TV News
November 07, 2008 03:20:20 GMT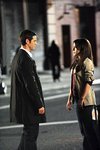 Confessions can be relieving but being anonymous is also important. In the new episode of "" the team of investigators will find a group of 20 somethings who divulge their darkest secrets which could be deadly.

"Dead Inside" sees the CSIs having difficulty when they discover that their primary crime scene is a house being sent via barge up the east river. Dwelling further they find out the secret world of "SecretU", an art-house world of true confessionals where a murder happens when one knows somebody's identity.

News
>
TV News
November 07, 2008 03:17:29 GMT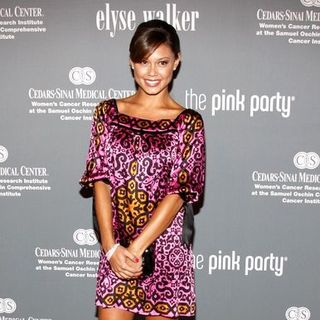 After of "" January airing, the new reality show competition has pointed a host to bring the show. , has been picked up to host the show which will be aired regularly on ABC every Mondays at 10 P.M. for 60-minute timeslot.

Further information states that Vanessa will be the head judge of celebrities' panel who analyze the contestants' inner beauty. Joining her on the and -produced unique reality show are Cheryl Tiegs and former Top Model judge Nole Martin.

News
>
Music News
November 07, 2008 03:12:11 GMT
performed her new song "If I Were a Boy" at this year's MTV European Music Awards taking place at Liverpool Echo Arena on November 6. also appeared hosting a live pillow fight while playing her Most Addictive-winning single "So What".

Hosted by , the star-studded show also lined up who entertained audience with her runaway smash "Mercy" and who played "That's Not My Name" from their debut album "".

News
>
Movie News
November 07, 2008 03:10:51 GMT

Inspector Jacques Clouseau is back. When the legendary Pink Panther diamond is once again stolen, the bumbling and incompetent French police inspector is called in to team up with a squad of International detectives who are just as clumsy as he is. Appointed to stop a daring cat burglar, The Tornado, from stealing historical artifacts, Clouseau and his team fall in a new outrageous adventure to solve the case.

Through the new trailer of "", a little bit of the comedy movie's plot is unraveled and many of the tickling scenes are presented. In the more-than-two-minute video, it can be seen that returns to his comical role as Clouseau. He is joined once again by as Chief Inspector Dreyfus, as Gilbert Ponton and as Nicole Nuveau, while and pick up the role as Inspector Vicenzo Brancaleone and Sophie Solandres for the first time respectively.

News
>
Celebrity Gossip
November 07, 2008 02:47:47 GMT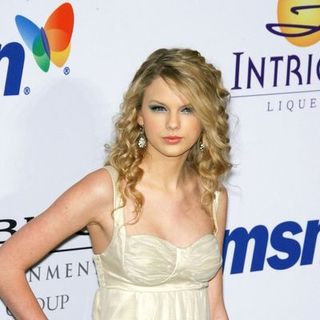 Previously , has been forced to address Internet reports surfaced by the hour claiming she's pregnant with his baby, branding them "impossible." She posted a brief message on , dated Thursday, November 6, writing, "I read a very creative rumor this morning saying I'm pregnant, which is the most IMPOSSIBLE thing on the planet. Take my word for it. Impossible."

In addition to the post, Taylor also went on the record with Access Hollywood, revealing she's upset by the false pregnancy rumors. "It's so crazy when you spend your entire life and all of your energy trying to be a good person and trying to be a good role model and trying to make the right decision and you make the right decisions and you make the right choices and people make things up about you," she told in an exclusive interview set to air on Monday night, November 10. "It's a little offensive actually."

News
>
TV News
November 07, 2008 02:24:05 GMT

Several new clips from the upcoming episode of "" have been released by NBC. Four sneak peeks provide viewers into the November 10 episode which is called "Villains", the chapter when Hiro travels through time to find out the heroes and villains' past.

In preparation for the final battle between him and his foes, Hiro investigates what happened in the past of Arthur Petrelli that he created Pinehearst and hates Angela. The first clip shows a conversation between Arthur and Linderman in a party where Arthur orders Linderman to "kill" someone. The second one is between Sylar and Elle with the latter trying to convince the former that he's not a bad person.

News
>
Movie News
November 07, 2008 02:23:40 GMT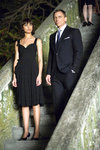 In anticipation of "" forthcoming release, more clips from the latest James Bond movie have been dug out. Sharing out the heavy topic dealt by some of the main characters in the action movie, the newly-found footage are focused on revealing the conversations among the characters, especially Bond, M, Camille and Dominic Greene.

The first three clips posted below, "It's Time to Go", "Damaged Goods" and "Have You Ever Killed Someone?", leave out the action sequence aside. In "Time to Go", M points out Bond's flaw as the 007 criticizes her judgment, while "Damaged Goods" displays the first meeting between Bond and Camille through Greene.

News
>
Music News
November 07, 2008 02:16:20 GMT

scored double glory at 2008 MTV European Music Awards. She took home a trophy for "Act of 2008", putting aside , , , and . In addition, on "Album of the Year", her fifth studio album "" has beaten down ' "", Coldplay's "", 's "", and Leona Lewis' "".

Unfortunately, the 26-year-old singer couldn't attend the MTV's extravagant night to collect her trophies but she managed to appear via satellite to give her acceptance speech. "Thank you again MTV. I cannot believe I won another EMA. This is another amazing night for me," the "Womanizer" hitmaker said.

News
>
Celebrity Gossip
November 07, 2008 01:54:57 GMT

Star magazine broke the news that has dumped her rocker boyfriend . The publication claimed she ended her romance with him on October 23 after he tried to kick her brother, Ira, out of the guest house that she owns.

"Evan owned the house and didn't want her unemployed sibling living on the street," a source informed Star. "It was the tipping point. Evan was fed up with how controlling and emotionally abusive Marilyn was."

News
>
TV News
November 06, 2008 09:34:46 GMT

Supermodel and American television personality, , will have another reality show on television sooner, entitled "True Beauty". Banks does her first collaboration with to make a 'beauty pageant' competition show which is confirmed to air in January 2009.

Banks, "" creator, has made "True Beauty" as a brand new reality show that differs with many other shows, regarding its theme of viewing the inner beauty from a group of people. ABC as the network which broadcast the show gives a statement, read "a beauty pageant unlike any you've ever seen."

News
>
Celebrity Gossip
November 06, 2008 09:32:04 GMT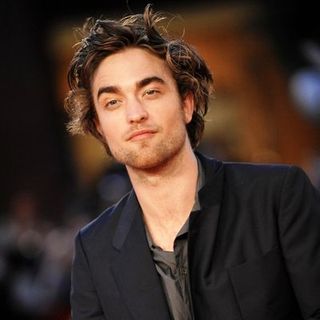 Being in the same scene with film and TV actress in the highly anticipated thriller "", admits he has a crush on her. The actor has no hesitation to share the fact to in a recent interview.

Playing on-screen lovers with Kristen, Robert moreover also claims he has no problems with the kissing scenes. "I re-shot when I kiss Bella. Yeah, so I was like, 'Alright'", he states. Beside his celebrity crush, Seventeen magazine also asks Robert 16 other questions, like his dream job, worst habit, his most liked fast food and many more.