News
>
Celebrity Gossip
January 07, 2009 08:44:51 GMT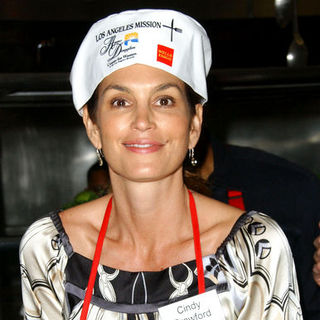 Supermodel openly reveals she has banned her daughter, Kaya Jordan Gerber, from watching "," claiming the hit TV series to have taught the 7-year-old girl "to be sassy." About that she explains, "I love Hannah Montana, but she (daughter) learns to be sassy from that show. I'll say to her, 'I don't let anyone talk to me like that. I'll certainly not take it from a seven year old in my own house.'"

Disney's "Hannah Montana" is a musical sitcom series which is famous among teenagers. It stars as the main character who lives a double life as an average teenage school girl named Miley Stewart by day and a famous pop singer named Hannah Montana by night, concealing her real identity from the public, other than her close friends and family.

News
>
TV News
January 07, 2009 08:41:38 GMT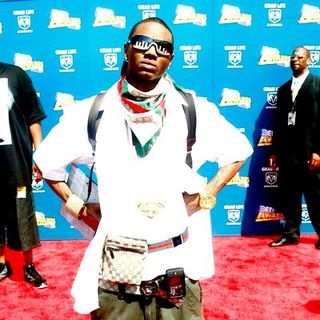 Refusing to drive only on one lane, has branched out to the motion picture world by releasing a web series called "Soulja Boy Tell 'Em: The Animated Series". The rapper who made his fame through the single "Crank That", is reportedly even negotiating for the series to be aired on a major cable network.

The animated series which was officially debuted on Tuesday, January 6 via his , is filled with his high school days where after experiencing a fame as a rapper he is forced to go back to school. Combining animation and live-action, the cartoon is created by the people behind Adult Swim's "Robot Chicken". Apart from himself, other characters presented in series are his animated friends Jabar and Arab, as well as ("The Fresh Prince of Bel-Air") who plays as his principal.

News
>
Movie News
January 07, 2009 08:16:07 GMT

A preview to romantic comedy "" has been shared through the film's trailer. Courtesy of Moviefone, the video footage takes its focus on Georgia and her adventure as a tour guide in Greece that helps her to learn how to let lose and find love where she least expects.

A romantic comedy from Fox Searchlight Pictures, "My Life in Ruins" follows Georgia, a Greek-American tour guide who leads a band of misfit tourists around Greece. Facing a clash of personalities and cultures, everything she has planned goes on the wrong way. That is until she meets Irv Gordon, a tourist who takes her on a personal detour and opens her eyes to a possibility of love which she finds on the last person she would expect, her Greek bus driver.

News
>
Music News
January 07, 2009 08:08:28 GMT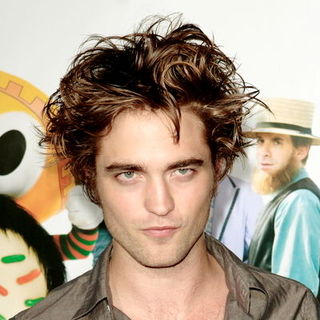 has revealed he would love to lie his hands in music industry if his acting career doesn't go well. "Music is my back-up plan if acting fails. I don't want to put all my eggs in one basket," he tells The Los Angeles Times.

On fans' reaction to his plan of making music, Robert is worried they will think that he is just trying to "cash in." He says, "That's what I was scared about, it looks like I'm trying to get a music career out of it or something."

News
>
TV News
January 07, 2009 07:51:28 GMT

One of the team members takes the fall in the next episode of "". In "Broken Bird", Ducky () will be stabbed at a crime scene, leading to a revelation of his disturbing past that occurred more than 30 years before.

After Ducky is attacked while on duty, the NCIS team must delve into his clandestine past and they uncover a horrible truth about him. He was accused as a war criminal, torturing and killing citizen of Afghanistan.

News
>
Celebrity Gossip
January 07, 2009 07:46:26 GMT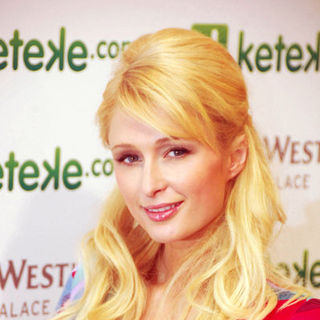 Contrary to rumors on the street, insists that instead of making love with all of the men she has ever dated she only had sex "with a couple of them." "I've only done it (had sex) with a couple of people. People make up stories, but mostly I just kiss," the celebrity socialite tells the February 2009 issue of Glamour UK.

She goes on telling the magazine, "I think it's important to play hard to get." About that she explains, "Nobody wants the fake Prada bag; they want the brand new bag that no one can get and is the most expensive. If you give it up to a guy he won't respect you; he'll want you much more if he can't have you."

News
>
Movie News
January 07, 2009 07:27:32 GMT
An interesting tidbit related to and his role as Jacob Black in "New Moon" has been brought to the surface by . In its recent article, the publication noted that there is a chance the 16-year-old may get to keep his Native American character in the sequel of vampire drama "".

According to EW, sources close to the production have suggested that "the simplest route would be to go with Lautner". In addition, one of the insiders was quoted saying, "I'm very hopeful. We're not looking at anybody else." Furthermore, EW reported that Lautner has met with director Chris Weitz and undergone screen-test for chemistry with .

News
>
Music News
January 07, 2009 07:16:27 GMT

An R-rated music video in support of 's song titled "High Note" has been available to watch. Directed by Mr. Boomtown, the video starts rolling with a warning tag read, "The following VIDEO has been RATED M for MATURE AUDIENCES."

The video then moves to a capture of a bedroom with a nude woman lying on her stomach. It then switches into a scene showing Scarface on the couch accompanied by a lady who is busy taking notes to what he said to her through the song's lyrics. It also features him shopping around up-market boutiques with his girlfriend.

News
>
Celebrity Gossip
January 07, 2009 07:08:03 GMT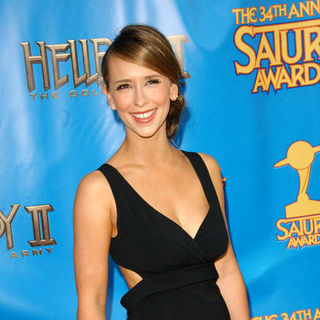 Fulfilling her shooting commitment though her engagement to actor has come to an end, is said to be "having a tough time" on the set of her hit TV series "." About her post break-up condition, a source tells People the actress "is more quiet and seems sad," adding, "She usually hangs out with the crew between takes, but [Tuesday] she is only hanging out with her bodyguard."

Despite that fact that she finds the split hard to deal with, Jennifer "is always so professional" and "would never even think to miss a day of work because of personal problems," the source claims. No words have been released at the time of writing on the reason behind her and Ross' split.

News
>
Movie News
January 07, 2009 06:42:03 GMT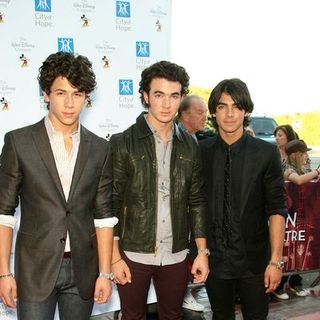 The 66th Annual Golden Globe Awards will see the participation of young Hollywood. After "" star was named as one of the awards' presenters earlier, musical sensation and "" star have officially been set to present the Golden Globes at its gala ceremony on Sunday, January 11.

In the press release outed on Tuesday, January 6, Hollywood Press Association listed the two as presenters alongside film directing legend Martin Scorsese. Joining the three newly-confirmed A-listers is , whose name has also been thrown out as the Globes' presenter, as reported by Entertainment Tonight.

News
>
TV News
January 07, 2009 06:35:39 GMT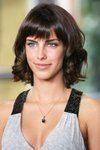 It all comes spiraling down in the world of Adrianna. In the new preview of "" the teen who is struggling to get over her drug addiction will be dealing with a new problem after she finds out that she's with a child. In "Love Me or Leave Me", Adrianna reveals the secret of her pregnancy to Naomi and Navid, who individually handle the news differently than expected.

When Dixon reveals the depths of his feelings to Silver, their relationship takes a surprising turn. Meanwhile, Tabitha surprises Annie and Dixon with an unexpected Christmas gift. Elsewhere, Annie and Ethan take an escape to the desert beauty of Palm Springs. Ryan has an unpleasant encounter with Kelly and Silver while Annie is surprised that Ty will also be auditioning for the new school play.

News
>
Music News
January 07, 2009 06:29:36 GMT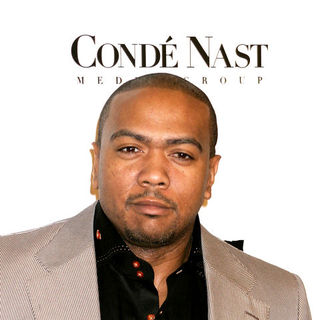 has stepped forward clearing up rumor circulating around the media saying that he works with the likes of , and in cooking up new materials for his upcoming studio record "Timbaland Presents Shock Value 2". "That's just bogus," he simply told MTV.

"I'm just revamping. I'm not even at a stage to say where I'm at. I'm not at a beginning, I'm not at a middle," Timbaland furthermore explained. "I'm just zoning out trying to find a new sound I wanna attack, and I think I got it. It's something you never heard, something I never tried."

News
>
Movie News
January 07, 2009 05:14:55 GMT

A bunch of new "" stills has been found. Coming out firstly from Dragonball the Movie, some of the photos exhibit the scenes where Goku and Chi Chi are sitting in a classroom, while some others picture Goku fist-fighting with two baddies. Aside from those images, there are also picture of Goku talking to Chi Chi and picture of Grandpa Gohan in action.

Based on the phenomenally popular Japanese manga created by Akira Toriyama, "Dragonball Evolution" centers on young warrior Goku. In the movie, he sets out on a quest to protect the earth from an endless stream of rogues and stop Piccolo from collecting a set of seven magical orbs that will grant their wielder unlimited power.

News
>
Music News
January 07, 2009 04:54:49 GMT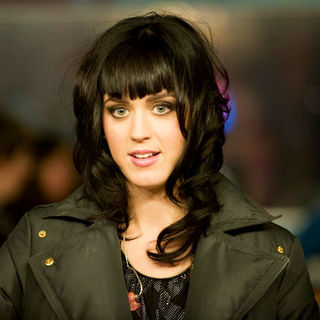 At the 51st Annual Grammy Awards, will be performing along with contest-winning videos of her fans singing "I Kissed a Girl". She will be taking the stage for the awards on February 8, at STAPLES Center in Los Angeles.

Those who want to win the chance of being seen on TV during Katy's on-stage performance have to upload a no-more-than-one-minute video of them singing along or lip-syncing to "I Kissed a Girl". To submit the video, fans can log on to before January 21.

News
>
TV News
January 07, 2009 04:48:07 GMT
USA's "" returns to the TV screen this Friday, January 9 with an episode called "Mr. Monk's Other Brother" and a promo as well as a clip from the episode have been released. It tells the story of Monk meeting his long-lost half-brother (guest star ) who escapes from the prison.

Jack Monk Jr. shows up at Monk's house after successfully tunneling under the prison's fence. He comes with one purpose, asking Monk's help to prove him innocent in the murder case where he is the prime suspect.