News
>
Music News
October 21, 2008 03:33:46 GMT

In anticipation for her world tour which is reportedly scheduled to be kicked off next spring, has started practicing her dance moves with several backing dancers. Donning a purple tank top, the singer is seen in the rehearsal room dancing with a whip.

Set as a promotional project for her upcoming sixth studio record "", her tour will reportedly be handled by major tour promoter company AEG Live. Also, the Jive Records' artist will reunite with her old choreographer, Australian dancer Wade Robson, as a creator for her stage shows. "Britney reached out to me and said she wanted to get the old team back together, so we'll go into rehearsals in January for a March start," Robson said.

News
>
Celebrity Gossip
October 21, 2008 03:27:43 GMT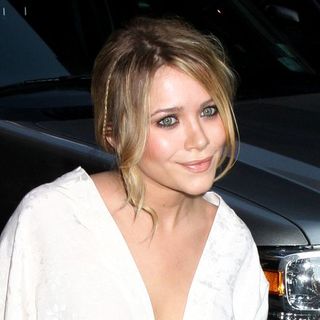 and her female friend were involved in a car accident outside the Open Door furniture store on Melrose Ave. Monday afternoon, October 20 after having some furniture shopping. Fortunately, it was a minor no-injury car accident and the drivers of both cars have settled the case without involving authorities.

Mary-Kate attempted to hide her face as she was leaving the store, avoiding the many paparazzi who were hounding her, trying to snap her pictures. She quickly made her way into a black Toyota Prius, in which her female companion already sat behind the wheel, ready to drive somewhere.

News
>
Movie News
October 21, 2008 03:18:53 GMT
On Monday, October 20, IFP has announced the contenders for the 18th Annual Gotham Independent Film Awards and Lance Hammer-directed drama "Ballast" has dominated the nomination list, taking in 4 separate nods. The movie, which has won the 2008 Sundance Film Festival's Dramatic Directing Award for Hammer, is nominated for Best Feature, Breakthrough Director, Breakthrough Actor and Best Ensemble Performance.

In the category of Best Feature, "Ballast" will be up against Courtney Hunt's "", Charlie Kaufman's "", Thomas McCarthy's "" and Darren Aronofsky's "". Meanwhile, for the Best Ensemble Performance category, the film's cast that include Micheal J. Smith Sr. will be competing with "" ensemble led by , "Synecdoche" cast led by , "" ensemble, , , and , and "Visitor" cast led by .

News
>
TV News
October 21, 2008 02:43:43 GMT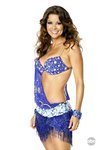 resumed with her dance performance on last night's episode of "" although she had just injured her foot on Sunday, October 19 afternoon. Brooke and her dancing partner Derek Hough were the first to perform jitterbug, the same style who got Brooke into a false land while doing a front flip.

Brooke's right foot was swollen and given ice but as a precaution, she was taken to Cedars-Sinai Medical Center on Monday morning when she was determined to have "severe bruise". A spokesperson from ABC told People on Monday, "She's a little sore, but she rehearsed today and she feels ready to dance tonight."

News
>
Celebrity Gossip
October 21, 2008 02:38:25 GMT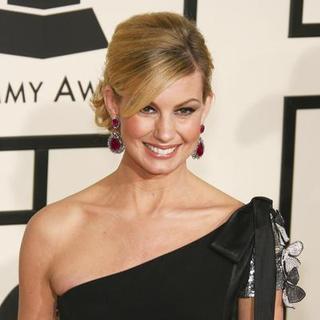 Proving to still have what it takes when it comes to curvy figure, poses in a bikini for the first time for the December 2008 cover of Shape magazine. She dons a pink-white-yellow bikini under a yellow cardigan.

Giving credit to a rigorous pilates routine to have shaped her stunning physique, the country crooner tells the magazine, "Wearing a bikini on a magazine cover is my 41st birthday present to myself." She goes on revealing, "I could bend in ways I haven't been able to since I was a teenager. My husband [] loves it!"

News
>
Music News
October 21, 2008 02:33:03 GMT

comes out with a new music video to promote his -featuring single "IfULeave". Directed by Sanji, the music video shows Soulchild and Blige trying hard to save their hanging-on-the-edge romantic relationship with their lovers. At the end, Blige ends up walking away alone with no man beside her while Soulchild is seen having the girl again after a heart-to-heart conversation discussing their issues.

"IfULeave" is one of the fourteen new songs appearing on Soulchild's fifth major studio album "On My Radio". Scheduled for release on December 9 in the U.S., his effort features on "Destiny", on "Shotdown", and on "Outtamymind", and as well as on "Bringyoudown".

News
>
Movie News
October 21, 2008 02:17:21 GMT

A new featurette of "" has arrived. The promotional video contains many footage from the comic book adaptation film as well as discussion on the movie and the two major characters with director/screenwriter Frank Miller. In it, Miller talks about the first time he gets to know about this Will Eisner's comic book and what Eisner has contributed to the American comic books.

The featurette called "The Origin of The Spirit" also sees Miller explaining the nature of Spirit before he becomes the superhero and what power he possesses after he mysteriously returns from death. He also speaks out about Spirit's foe, the Octopus. Aside from that, the 51-year-old director also reveals that he initially refused the idea to direct the movie branding it as "a suicide job", but soon enough he changed his mind and won't let anybody else lays hand on the project.

News
>
Celebrity Gossip
October 21, 2008 01:53:41 GMT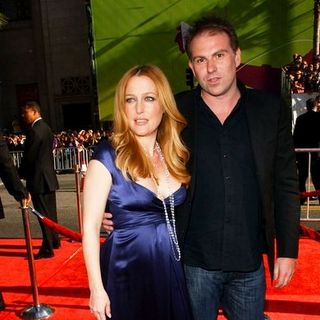 and her longtime boyfriend Mark Griffiths welcome a baby boy, the actress' representative, Kelly Bush, exclusively confirms to People magazine. The infant, named Felix Griffiths, was born on October 15 in London. He weighed in at 6 lbs., 15 0z.

Felix joins the pair's 1-year-old son Oscar who is going to turn 2 on November 6. Anderson also has a daughter Piper Maru, 13, from her marriage to television art director and production designer, Clyde Klotz.

News
>
TV News
October 20, 2008 09:48:56 GMT

The next episode of "Brother & Sisters" will show the meeting between Kevin Walker and Scotty's conservative parents which features Scotty's weird behavior in front of his parents. In other case, Kevin will also give uninterested action towards McCallister's offer although Kitty seems still wondering about it.

In "You Get What You Need", airing October 26, Sarah Walker tries to find a new exciting career while taking care of her two kids. Nora Walker suggests Saul to find a goal, then takes her own advice.

News
>
Celebrity Gossip
October 20, 2008 09:33:02 GMT

The squeaky clean image of remains questionable after several pictures of him striking some wild poses with his male friends are posted online. The pictures apparently are taken at the same time with which was posted on TMZ, judging from the fact that Justin wears the same cap and presumably the same black Calvin Klein boxer.

Bauergriffinonline.celebuzz.com, which is the first to leak the pictures, provides no details on the time and location of the pictures, but it is assumed that they are taken in a kitchen for in one of the pics there is a kitchen sink caught on camera. "Miley's Boyfriend: Justin Gaston Gone Wild!" so read the title accompanying Justin's wild pictures.

News
>
Music News
October 20, 2008 09:17:10 GMT

have released a music video in support of their new song called "Rescue Me". The music video mostly shows the rock band performing the song at one of their live concerts.

"Rescue Me" is a new song which is inspired by Dave Pelzer's book titled "A Child Called 'It'" and it comes out on the band's fourth major studio album "". The band's singer, Josh Todd, speaks of the book behind the song's inspiration, "There were times when I had to put the book down because the abuse of this boy was so bad, but I felt like the book found me ... I was compelled to write this song out of inspiration from this guy's incredible journey."

News
>
Movie News
October 20, 2008 09:17:06 GMT

"Resident Evil 4" could be on the way of being developed. In an interview with Sunday Sun, Paul W. S. Anderson revealed that he has thought of writing another installment of "Resident Evil" franchise. "I'm writing an adaptation of the Long Good Friday right now, set in present-day Miami," he said. "Then I will probably write Resident Evil 4."

Despite sharing out his idea on making this fourth film, the partner of actress didn't share details on the possible storyline he has in mind for the possible future project. In the meantime, some speculated that like the previous last two installments of "Evil", "" and "", the "" director won't be serving as director.

News
>
TV News
October 20, 2008 08:47:46 GMT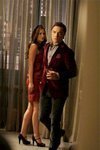 Tonight (October 20) on "", Chuck will get his spotlight as the womanizer of all. A TV spot to promote the episode called "Chuck in Real Life" where he carries out Blair's scheme to seduce Vanessa and destroy her later on, has been released attached to ' latest single "Womanizer".

Vanessa uses a picture of Catherine and Marcus to blackmail Blair into being nicer, so Blair asks Chuck to seduce Vanessa for revenge. who portrays Blair commented on the relationship between her character and Chuck, saying "I think Chuck is for Blair just like Blair is for Chuck. They are perfect together. But I think that the whole thing with them is that they fight."

News
>
TV News
October 20, 2008 08:23:31 GMT

Following the airing of "Back in Business" episode, ABC network have presented a preview to the next episode of "" through a promotional video. The thirty-minute-long video gives out a glimpse into the 5.05 episode entitled "Mirror, Mirror" and promises an episode that is full of surprises.

"Mirror, Mirror" will takes the viewers to see what has transpired on Wisteria Lane in the past five years. The episode will deal with Dave convincing Susan to throw a surprise party for Mrs. McCluskey's 70th birthday, Jackson wanting his relationship with Susan to go to the next level and Gaby's concern that she might be pregnant.

News
>
TV News
October 20, 2008 08:22:33 GMT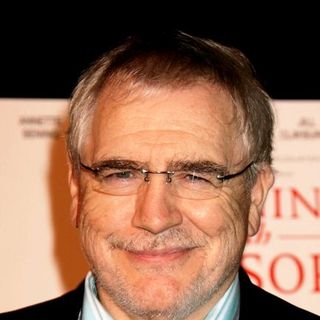 The upcoming NBC TV series, "", will reunite two "Deadwood" actors, and . Cox will join McShane for four episodes on its midseason series, playing a role as a former King Vesper who is also the rival of King Silas, played by McShane.

Both actors have been cast together in 2006 "Deadwood" TV series. Cox played a role in the series' third season as a flamboyant stage promoter who comes and settles in Deadwood for a long term. He is a close friend of Albert Swearengen, played by Mcshane. Swearengen is the owner of the Gem Saloon and the founder and de facto head of Deadwood.