News
>
Music News
February 02, 2008 04:25:24 GMT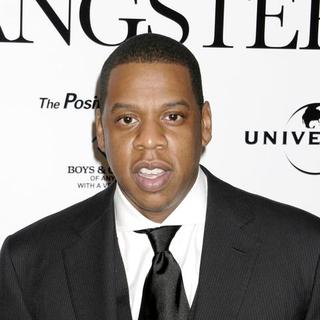 Turns out people took well the hints given by organizer Michael Eavis on this year's Glastonbury Festival. has been confirmed as the headliner for the June event, breaking the tradition by bringing Hip-Hop to the usually Rock and Alternative stage.

Eavis has left people questioning when he that a "black American" from "New York" has been tapped as the main act of the British music event. To BBC Somerset, Eavis said that he wanted to "break with tradition this time and put on something totally different" and by signing Jay-Z he hopes the rapper "will appeal to the young people and under-25s."

News
>
Celebrity Gossip
February 02, 2008 03:56:12 GMT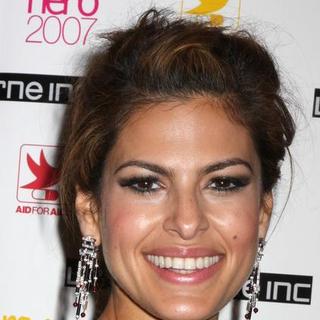 is tackling some "personal issues" and is taking some professional support, her representative confirmed to People. She reportedly has been receiving treatment at Utah's Cirque Lodge, the same rehab center that depended on for her drinking problem, for several weeks.

"Eva has been working hard for the past year and made a positive decision to take some much-needed time off to proactively attend to some personal issues that, while not critical, she felt deserved some outside professional support. Out of respect for Eva's privacy, we do not wish to discuss further details," her rep told People on Friday, February 1.

News
>
Celebrity Gossip
February 02, 2008 03:17:02 GMT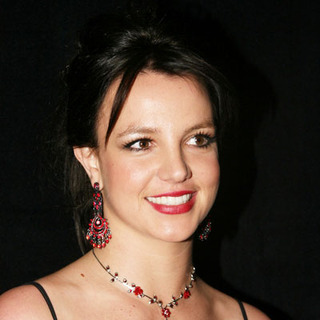 and Sam Lutfi's BFF status has turned sour that judge has issued a restraining order against the latter. A hearing, as reported by TMZ, ruled that Lutfi should stay away from Britney who was admitted to UCLA Medical Center on Thursday morning, January 31 for psychological examination.

Judge found out that Lutfi has been harassing Britney and he will not stay near the pop singer within 22 days. Attorney Goldie Schone, however, told TMZ that Britney's parents and sister who are also at war with Lutfi, may extend the restraining order after the 22 days rule.

News
>
Celebrity Gossip
February 02, 2008 02:28:35 GMT

For the first time since 's death on January 22, , ex-lover and mother of the actor's 2-year-old daughter released a statement revealing how "heart-broken" she is. The actress who met Ledger while filming "" (2005), also spoke how their daughter Matilda is "a spitting image" of her father.

"Please respect our need to grieve privately," Williams said in a statement. "My heart is broken. I am the mother of the most tender-hearted, high-spirited, beautiful little girl who is the spitting image of her father. All that I can cling to is his presence inside her that reveals itself every day."

News
>
Movie News
February 01, 2008 09:47:54 GMT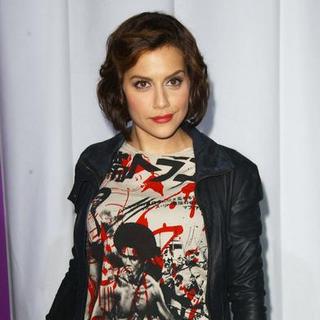 The co-star of in "", , will be starring in an independent project "". According to Variety, the 30-year-old actress will join the "" actor and the television star of "Cold Case" .

The thriller, which was expanded from Alex Merkin and Jesse Mittelstadt's 2005 short, tells the story of a love triangle among a young man, his best friend and his fiancee. Merkin will direct the film, while Insomnia Media Group's Jeff Bowler and Bret Saxon will act as the producers. The film will start production on February 6 for 2009 release.

News
>
Movie News
February 01, 2008 09:24:14 GMT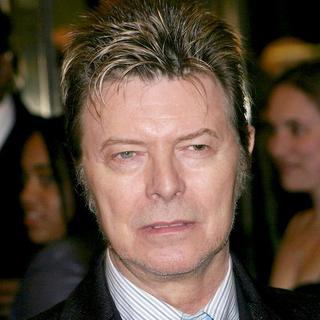 Former rock singer is said to be in talks with Summit Entertainment to play alongside the cast of comedy musical "Will (2009)". Variety reported that 61-year-old multi-talented artist may be joining the already-signed ensemble, including , , and .

Co-scripted by Todd Graff and Josh Cagan, "Will" centers on a high school outcast and a popular girl who form an unlikely bond through their shared love of music. Assembling a like-minded crew of misfits, they then form a rock group to perform in their school's battle of the bands competition. The film produced by Elaine Goldsmith-Thomas, Marisa Yeres and Ron Schmidt is slated for 2009 release.

News
>
Movie News
February 01, 2008 08:52:56 GMT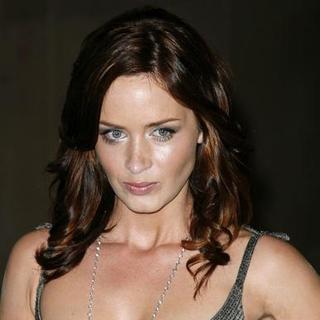 is going to play in a drama film about immigration and maternal bonding? According to Hollywood Reporter, that might be the case as the star of "" is said to be in talks for a part in the film "". Reportedly, the 24-year-old Golden Globe-winning actress may play a Texas woman that finds an illegal immigrant's young daughter who has become separated from her mother.

Meanwhile, the screenwriter of "The Sleep Dealer" David Riker who has scribbled the "Girl" script is said to be attached as the film's director. However, though the film already has the screenplay, it is more likely that the filming won't begin until the end of the writers' strike. Moreover, the drama film will be produced by Journeyman Pictures, the production company behind "" and "".

News
>
Celebrity Gossip
February 01, 2008 08:52:16 GMT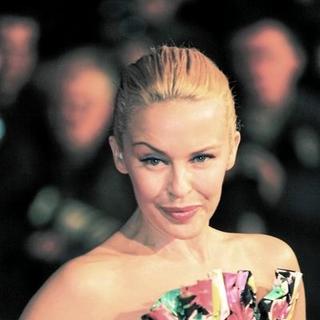 Has just publicly declared that she has finished yet with pop stardom, quickly celebrated the releases of two music videos from her "" album, namely "Wow" and "In My Arms", at relatively the same time. And now the Aussie pop songstress is branching out her business empire again with plans to release a range of luxury homewares.

Got the inspiration for the homewares while traveling around the world to promote her music work, Kylie among others has created bed linen, pillows and art deco style prints.

News
>
Movie News
February 01, 2008 08:19:54 GMT

An "" advertising spot will be aired during the Super Bowl XLII game between the New England Patriots and the New York Giants on Sunday, February 3, 2008. Reports stated that Paramount Pictures and Marvel Entertainment have made the official announcement on Friday, February 1.

The new commercial video will make its debut at approximately 4:30 P.M. Following the viewing on the television, the spot will be posted on Apple.com, Marvel.com, and IronManmovie.com, which is the official Iron Man website, whereas additional sites, including Yahoo Sports! and ESPN.com, will make the ad available on February 4. Further, it is explained that Marvel.com will gave out the sneak peak of the spot on February 1.

News
>
Celebrity Gossip
February 01, 2008 08:05:10 GMT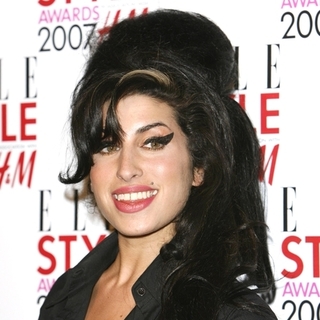 experienced a down low in the process of kicking her drug addiction as she was admitted to a hospital on Wednesday, January 30 for what was said as "dangerous levels" of dehydration.

The British troubled singer was rushed to private London Clinic, which is located around the corner from Capio Nightingale hospital, where she is undergoing rehab, on Wednesday evening under a false name.

News
>
Music News
February 01, 2008 07:42:09 GMT

Words are circulating that producer Anthony 'L.A.' Reid will conduct an exclusive listening party for 's forthcoming album, "". Reid will host the party in New York on Wednesday, February 6.

"Discipline", the tenth studio album from Jackson, is set to be released on February 26 via Island Def Jam. She has explained the story behind the titling of the album, saying "Well, I guess if I go back to the beginning I see a little girl, 10-years-old, who's appearing on 'Good Times' and sets her own alarm clock to wake up at 5:30 AM in order to be at work by 7."

News
>
Music News
February 01, 2008 06:35:14 GMT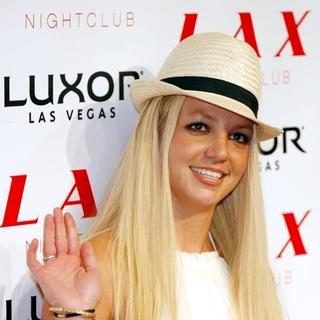 When judges , and Simon Cowell visited Miami, Florida to search for the new American Idol in the seventh cycle, they came across an ex-boyfriend of a famous figure in Hollywood who turned out not disappointing after all.

The former lover of , named Robbie Carrico auditioned in front of the three judges, singing a relatively good rendition of 's "Simple Kind of Man" and went through the first round to go to Hollywood.

News
>
Celebrity Gossip
February 01, 2008 06:16:58 GMT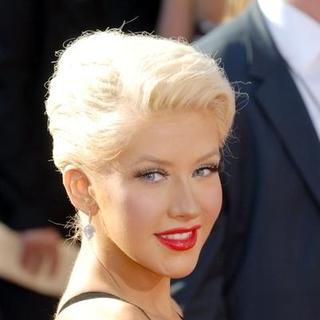 There won't be 's son on newsstands, literally. The pop singer has reportedly pulled out of a deal with OK! Magazine for the first pictures of her newborn son Max Liron Bratman because the publication could not guarantee a full-cover photo of the mother-and-son.

Speaking on that matter, a source told MSNBC, "Christina has an inflated sense of her own value and seems to expect an extortionate amount of money for these baby pictures."

News
>
Music News
February 01, 2008 06:05:22 GMT
Comedian , best known for his father figure role in The Bill Cosby Show, is trying to make things right by delivering a clean rap album. The actor will release a Hip-Hop album called "State of Emergency" that discusses negative issues without profanity.

According to some sources, among the issues which he will rap on are teen pregnancy, drug abuse, Black-on-Black crime, proper parenting and school dropout. There won't be any bad language or words that degrade women, according to AllHipHop.com.

News
>
Celebrity Gossip
February 01, 2008 05:10:59 GMT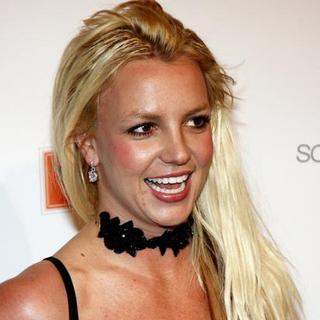 While is undergoing mental treatment at the UCLA Medical Center, her pal and latest entourage addition Claus Hjelmbak has dropped her from the upcoming The Scandinavian Style Mansion party which she has initially agreed to host.

The troubled pop singer has been booked to host the fashion fete thrown by Claus, who's a Danish businessman. "Britney has said 'yes,' to hosting it. I am beyond excited because the experience she gave everyone in December was amazing. She absolutely made my event," Claus previously confirmed.