News
>
Celebrity Gossip
October 08, 2008 06:11:38 GMT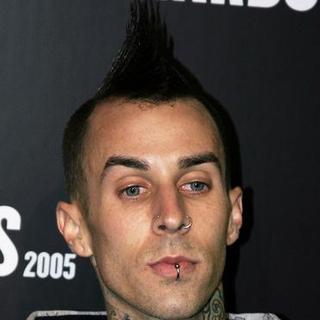 Conducting an interview with US Weekly for its latest issue, his first ever after the , openly expressed his gratitude to be one of the only two survivors of the fatal accident, telling the publication he's just "thankful to be alive!" and doing "the best" for his full recovery. Initially treated at Doctors Hospital in Augusta, he was discharged from the facility on September 29 and is currently treated at a burn center in Los Angeles.

Breaking his silence about the crash, Travis said during the interview, "I hate planes. My biggest fear ever is to be involved in a plane crash, so when that happened ... well, I'm just thankful to be alive! I'm just grateful to be here at all." He, hence, decided to take the bus, instead of plane, to get back in L.A. to get further treatment and "be home" with his family.

News
>
Movie News
October 08, 2008 06:04:03 GMT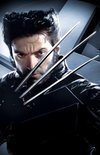 In a red carpet interview with Coming Soon, producer Lauren Shuler Donner spoke out about the 20th Century Fox forthcoming film, "". Though insisting to be secretive about details of the action fantasy film, the filmmaker let out that when watching "Wolverine", fans will be presented with a darker "X-Men" movie which is supported with a lot of action sequences.

"I guess it's closer to the first 'X-Men' in tone because it's a little darker, but there's a lot of action," she explained. "It's his origin story. It's really good. I've been in the editing room the last couple of weeks and I think that it's good and that audiences are going to like it. But it's a little darker." She also teases that this time will show a different side of Wolverine that no one has ever seen before.

News
>
Movie News
October 08, 2008 05:00:50 GMT

and have been signed to star as sisters in "", an animated movie produced by Disney Walt Pictures. Hathaway will act as the good White Queen, while Bonham Carter is playing the villain named the Red Queen.

White Queen is a benevolent monarch who is betrayed by her sister, the Red Queen. The villainous Red Queen, with her significant order, "Off with their heads!", will finally take the White Queen down from her throne and send her away. It is said that with the help from Alice, the White Queen will kill a creature known as the Bandersnatch.

News
>
TV News
October 08, 2008 04:37:14 GMT
Some spoilers to the upcoming episodes of "" have been offered by creator Marc Cherry. The man who also serves as the series' executive producer, told that a huge fire will occur in Fairview, and some of the residents on Wisteria Lane may not survive the incident. "It's one of the biggest special-effects episodes we've ever done, actually more difficult than the tornado," Cherry said.

He also noted that the garage band Dave creates with Tom will be somewhat a pivotal story related to the fire. "We have a huge episode that we just started shooting where all my regulars go to see a garage band from the neighborhood play in a nightclub," Cherry continued. "The nightclub gets set on fire. It's connected to the mystery, and it's going to be a huge episode."

News
>
Celebrity Gossip
October 08, 2008 04:34:11 GMT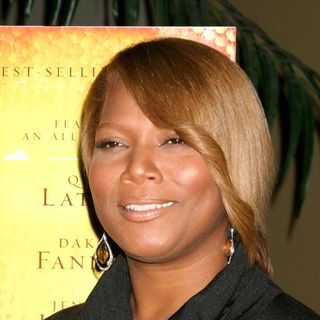 Becoming the subject of long persistent speculation that she's lesbian, determined not to discuss her sexual orientation in public, telling ' Alex Witchel in an interview over the weekend, "I don't care if people think I'm gay or not". On her determination, she explained, "I don't feel like I need to share my personal life. Assume whatever you want. You do it anyway."

"I don't have a problem discussing the topic of somebody being gay, but I do have a problem discussing my personal life," the 38-year-old star told the magazine. "You don't get that part of me. Sorry," she added. "We're not discussing it in our meetings, we're not discussing it at Cover Girl ... nobody gets that."

News
>
Music News
October 08, 2008 04:32:14 GMT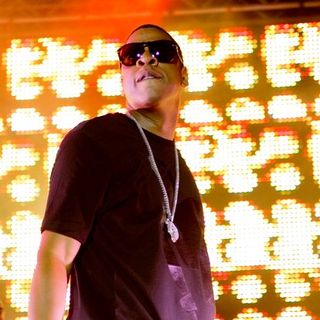 's fans from Miami were sent home disappointed when the rapper didn't appear at the city's Bayfront Park Amphitheatre for his second free Barack Obama show. "The whole concert has had to be canceled because it was Jay-Z who pulled out. We haven't been told why, but I'm sure all the fans want an explanation," an unnamed insider spoke of the cancellation.

The rapper was reportedly forced to cancel the show because he encountered strains in his lungs from performing the previous two evenings at Miami's Bayfront Park and in Detroit, Michigan. A spokesperson from Obama also explained that the "event that was supposed to take place did not happen," because Jay-Z said he "was sick".

News
>
TV News
October 08, 2008 04:30:41 GMT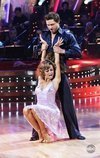 Misty May-Treanor's early departure from "" eventually brings great news to other competing celebrities on the dancing competition show. On Tuesday, October 7, it was revealed that no one would be cut out from the reality show, giving Rocco DiSpirito a chance to redeem himself next week.

Scoring the lowest score after his Viennese waltz performance, the celebrity chef was given a second chance since May-Treanor has chosen to walk out from the competition to repair her Achilles' tendon which was torn during dancing practice. Next week, on October 13, DiSpirito will join other remaining contenders, , , Maurice Green, Warren Sapp, , , , and Cloris Leachman, to once again take the dancing floor with either Samba or Tango.

News
>
Celebrity Gossip
October 08, 2008 04:29:14 GMT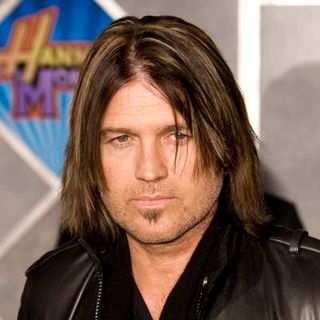 While neither nor has publicly revealed they are dating, her singer father has given him a seal of approval to date his famous daughter, praising him as a good guy. "He actually reminds me a lot of myself when I was 20 years old and I was living and searching for the dream," Access Hollywood cited Billy as saying.

Above all, Billy considers the male model as a man who "got a great heart and soul, and a lot of determination" adding "I think that's the true measure of a man, is when you measure his heart." Recalling the day when he met Justin for the first time, the country music singer revealed, "Justin's a good friend. A good friend of the family. I met Justin as I was hosting Nashville Star and I introduced the two of them. He's a good kid. Great heart. Lives for the light and he's very talented" and continued saying Miley and Justin's love relationship is "a good thing".

News
>
Music News
October 08, 2008 03:58:23 GMT

reveals that he will quit rapping by confirming that "" will be his last solo album. "It feels real good. The Emeritus record, the reason I'm so proud of it is because it's my last. I'm done, man. If you leave it up to me, I quit," he says.

The rapper further states that he will return to the studio only if and join him to create a supergroup. "Only thing that's gonna bring me back... if I do an album with somebody," he explains. "Me, Ice Cube and Nas do something, or me and Jigga () and Beans (Beanie Sigel) do something. It's gotta be a trio or duo. Me and do a duo."

News
>
Celebrity Gossip
October 08, 2008 03:43:24 GMT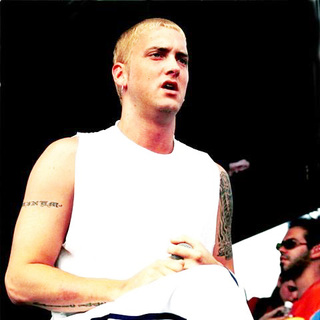 Notwithstanding with his extended absence from music industry, has won an online poll of Best Rapper Alive conducted by Vibe magazine that also lists , , , and among its heavy contenders. More than 920,000 votes were cast in the contest, held for three months long, beginning on July 21, 2008.

Triumphing over the other candidates, Eminem receives 69 percent of the votes in the finals. He, thus, will be rolled out in the magazine's November 2008 issue which will feature presidential hopeful Barack Obama on its cover.

News
>
Movie News
October 08, 2008 03:32:53 GMT

Walt Disney Pictures have presented a very special evening for "High School Musical" fans as the mouse house rolled down red carpet to celebrate the U.K. premiere of "". The special screening event was held on Tuesday, October 7 at Empire in Leicester Square, London where dancing cheerleaders, basketball players and hordes of screaming fans made it even merrier.

Attending the premiere were some of the musical movie's major cast, , , and , who were all dressed to impress. While the boys were wearing suits, the girls wore stylish mini dresses. Hudgens turned up in black polka dotted ruffled lace hem with a black grained leather Catherine Malandrino jacket, while Tisdale glammed up in a Jenny Packham mini dress with a jeweled waist and neck.

News
>
TV News
October 08, 2008 03:23:38 GMT

The hit CBS's new series, "", gets a green light to be aired on the network for full season. The Patrick Jane drama is requested for more episodes after EW exclusively reported that CBS orders six more additional scripts of the police drama story.

The show which focuses completely on the character and the intelligence of Jane has quickly become one of the most outstanding CBS shows. First debuting on September 23, 2008, it had an audience of 15.6 million viewers and 7.8 million in a re-airing three days later, which made it as fall season's best success stories.

News
>
TV News
October 08, 2008 03:07:27 GMT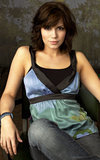 A clip from "" episode 6.06 has been given, focusing the part when Haley tries to help a student named Sam. Finding out that Sam sleeps in the back seat of a car, Haley summons her to her office and starts questioning. She finds out later that Sam lives in a foster home and that there's nothing she can do to fix the situation.

The episode called "Choosing My Own Way of Life" will be aired by The CW on October 13 at 9/8c. It will also see Nathan in dilemma between taking the basketball offer or his health. Lucas begins a book tour and joined by a familiar face and Broke considers a life-changing proposition. Peyton and Mick have a confrontation over his identity.

News
>
Celebrity Gossip
October 08, 2008 02:59:43 GMT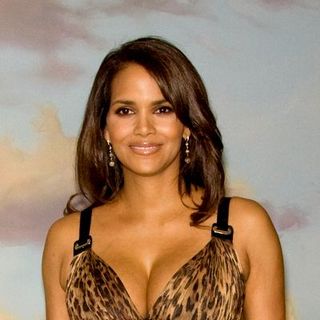 is named "Sexiest Woman Alive" by men's magazine Esquire, joining a number of famous figures, including , who won the same title in November 2006 and , who was the winner of 2007. Celebrating her new attached title, the publication has posted on its website an article that shows her posing in a parody of a 2000 cover photograph of Bill Clinton and features her own acceptance speech.

Covering Esquire's November 2008 issue, on newsstands later this month, Halle is photographed sitting on a chair with both of her legs widely opened. She dons a black bra under a black suit jacket and is seen wearing a blue tie.

News
>
Music News
October 08, 2008 02:51:55 GMT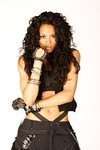 has dropped a music video in support of her new single titled "Go Girl" from her upcoming third studio album "", which is reportedly planned for release on December 9. Directed by Melina Matsoukas, the same person who helped making his "Money Maker" music video, Ciara's "Go Girl" music video has , who is also featured in the song, as a cameo.

Donning a metallic outfit in a sort of dark and futuristic sense, Ciara appears in the video sitting on a chair with a desk in front of her, with some dancers behind her on chairs as well. The singer then jumps off the desk and along side her dancers, she starts doing sexual choreography. Then shortly after T-Pain sings his verses, Ciara shows up on a motorcycle, going into a break dance.