News
>
Music News
November 18, 2008 08:06:08 GMT

confirmed that his highly-anticipated album "" will not be dropped until 2009. "We're looking at first quarter next year [to release the album] which is probably, you know, January, February," he told Carson Daly from MTV.

During MTV's "Total Finale Live" on November 16 at New York's Times Square studios, the rapper also hinted he is "real close" to the final cut of the album. "Now we've just got to go through everything, pick the best ones and, you know, put it out," he stated.

News
>
TV News
November 18, 2008 07:57:40 GMT

Episode 3.10 of "" will see the second dark eclipse witnessed by the characters, as revealed on the episode's new preview. It shows some of the heroic characters possibly losing their power and abilities because of the powerful eclipse.

With the title "The Eclipse: Part 1", the episode revolves around Arthur who has succeed in reuniting Sylar and Elle. He then asks Sylar and Elle to find Claire for him. Meanwhile, in order to discover what Daphne has been hiding, Hiro, Ando, and Matt cooperate each other and follow her to her hometown in Lawrence, Kansas. At the same time, Nathan and Peter Petrelli travel together to Haiti in search of the only man that can stop their father from destroying the world.

News
>
Celebrity Gossip
November 18, 2008 07:50:30 GMT

Rumors that and are new lovers have been all over the net in the wake of a report, made public by the Daily Mail, claiming they've been spotted "kissing and groping" at a private members' bar in London over the weekend. They are claimed to be acting very ignorant of other surprised clubbers, including and .

A source who happened to be at Monroes nightclub at No 5 Cavendish Square witnessed Natalie and will.i.am's public display of affection. The source testified that "It was a very drunken night in one of the private VIP rooms. A few models and the stars got through a number of magnums of champagne and vodka," adding, "Natalie and Will were getting on really well, and there were some surprised looks when they started kissing. Sienna made her excuses and left fairly early, but the others stayed until 7 A.M."

News
>
Music News
November 18, 2008 07:27:49 GMT

have brought out a music video in support of "Lost+", the remix version of "Lost" which features . The video was shot at one of their live concerts. It shows the concert highlights including audience's high spirit.

While "Lost" appears on Coldplay's fourth studio LP "", "Lost+" is confirmed to be listed on their fifth mini album "". The EP is slated for release across U.S. on November 25 under Parlophone Records.

News
>
Celebrity Gossip
November 18, 2008 07:08:53 GMT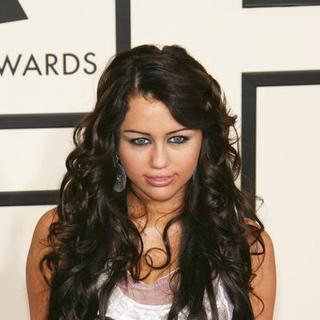 clears up the persistent dating speculation, telling Access Hollywood's Maria Menounos that their loves for movies are the only reason why they become close friends. "He's just like my best friend," she insists.

Speaking of their loves for movies, Miley credits Justin as the reason why she likes her upcoming animation-comedy flick "" very much. "He's actually one of the reasons I love this movie so much, we have like a big DVD thing, we collect all Walt Disney movies, cause we love animations," Miley tells Maria. "We're so excited to see ['Bolt'], just cause we really are great friends."

News
>
Movie News
November 18, 2008 07:08:38 GMT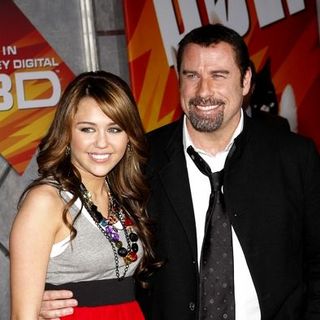 While "" held in Westwood, California, "" threw down a Los Angeles premiere in celebration of its nearing theatrical premiere. Making use of El Capitan Theatre, Hollywood on Monday, November 17, the special screening event saw Bolt and his two friends, Mittens and Rhino, welcoming the guests.

Joining the trio at the red carpet was two of the film's voice talents, and . The "" star and the "" actor were spotted posing with Bolt and Rhino for the photographers. Apart from the two, other cast ensemble seen included Susie Essman, Mark Walton, Diedrich Bader, Brian Stepanek, Kari Wahlgren, and Ronn Moss.

News
>
TV News
November 18, 2008 07:06:17 GMT

The new and 13th season of ABC's reality show "" has got its TV promo. Jason Mesnick, a 32-year-old single dad will front this season that airs for a two-hour special on January 5, 2009, looking for one true love among 25 beautiful women.

Jason is not a foreign face in television as he had participated in the fourth season of "The Bachelorette" and was one of the the last two standing men before bachelorette DeAnna Pappas chose Jesse Csincsak over him. Jason who proposed to DeAnna's on his knee, was broken-hearted by the decision but he is given another chance to find his true love in the new season of "The Bachelor".

News
>
TV News
November 18, 2008 06:46:53 GMT

A new clip and a preview of "" episode 4.12 have been released. They suggest T-Bag and Gretchen Morgan collaborating to have their last stand at Gate.

After doing some efforts to get into the Company headquarters, Michael Scofield and his friends finally come face to face with the General on the next episode entitled "Selfless". During the unexpected meeting, Scofield will be betrayed by one of their members. At the same time, Sara Tancredi takes a hostage in order to secure Scylla.

News
>
Music News
November 18, 2008 06:36:56 GMT

is confirmed to attend "Christmas in Rockefeller Center". She will be at Rockefeller Center's Art Deco plaza in the heart of Manhattan on December 3, the day after she celebrates her 27th birthday.

Concerning the upcoming show that will be aired on NBC from 8 P.M. to 9 P.M., a source told Life and Style magazine that "details of her [Britney] appearance are still being finalized." In a further statement, the source emphasized, "But she's confirmed to appear. She will be there."

News
>
Celebrity Gossip
November 18, 2008 06:23:35 GMT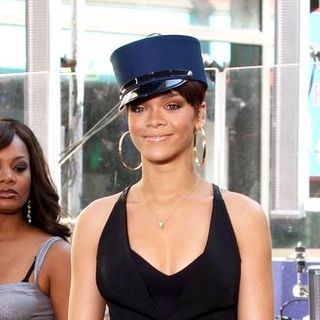 A preview of the e-documentary about 's UNICEF Gucci campaign has hit the web on People Monday, November 17. The film showcases the Barbadian R 'n' B singer working together with Gucci Creative Director Frida Giannini, discussing sketches and other design details.

also follows Rihanna and Frida on the set of the UNICEF 2009 holiday ad campaign and Rihanna at the Gucci Winter Ready-to-Wear show in September, People writes on its site. The full version of the footage will be put on both Rihanna and Gucci's websites on December 9.

News
>
Movie News
November 18, 2008 06:09:08 GMT

Gearing up to the wide release of "" this coming Friday, November 21, Summit Entertainment have held one special event through a world premiere of the much awaited vampire drama in Los Angeles. On Monday, November 17, evening, the studio rolled down red blood carpet at the Mann Village and Bruin theaters in Westwood, California, to welcome stars and guests.

With every corner in the middle of Westwood Village flooded with enthusiastic fans, the film's leading stars, and , were spotted walking down the red carpet. The two were joined by their co-stars, including , , , and .

News
>
TV News
November 18, 2008 05:14:23 GMT
Episode 6.11 of "" has been revealed through a new preview. After a special 1940 episode on November 17, Lucas and his friends return to their 2008 reality life as shown by "You Have Got to Be Kidding Me" preview.

The episode revolves around Lucas' excitement about taking a trip to Hollywood to meet his film director. It also shows Peyton's effort to make Mia focusing in her follow-up album, while Haley takes a reluctant Jamie to his school's talent show. "You Have Got to Be Kidding Me" features Nathan getting a chance for a pro-basketball try-out.

News
>
Music News
November 18, 2008 05:04:38 GMT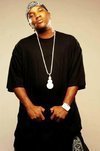 promotes his single "Crazy World" through a newly-released music video. In filming the video, he works with Marc Klasfled, the same music video director who helped making "Love" music video.

"Crazy World" is the third single coming off Jeezy's third studio effort "". The song, narrating the recession America is currently going through, was released on August 23 but it was sung live for the first time at BET Hip-Hop Awards on October 23.

News
>
Celebrity Gossip
November 18, 2008 04:57:37 GMT
Prosecutors in Santa Barbara have, on Monday, November 17, formally charged with misdemeanor driving under the influence (DUI), citing prescription drugs, stemmed from . If convicted, the 47-year-old actress could face penalties, either a fine or up to six months in county jail.

"Lab tests showed she had no alcohol in her system and no illegal narcotics of any kind," Senior Deputy District Attorney Lee Carter confirms in a statement regarding Heather's DUI case. Lee, however, declines to name the medications and the amount that the star had taken. "We believe that the prescriptions she was taking could have impaired her ability to drive a motor vehicle safely," Lee explains further.

News
>
TV News
November 18, 2008 04:39:49 GMT

ABC has released a 17-second preview of "" season 5 that is attached with a snippet of 's new single, "You Found Me". The newly released footage is outed ahead of the longer one which will be played during the airing of "" episode 5.09 on November 20.

"Lost" will only hit the screen again on January 21, 2009 but the November 20 footage will include some scenes from the new season plus give a sneak peek to the first single from The Fray's self-titled sophomore album which will drop February 3, 2009. The footage also provides as a preview for the longer music video that combines more of the scenes and live band performance footage from "You Found Me".