News
>
Celebrity Gossip
October 06, 2008 02:13:55 GMT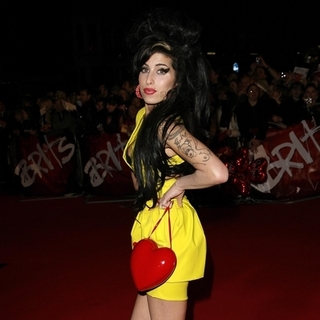 New report has just surfaced that troubled singer is considering a switch to controversial religion Scientology in a bid to kick her drugs habit and get her life back on the right track. British tabloid the Daily Mirror reported the church of Scientology is reaching out to her, urging her to try its Narconon drugs program, which it claims has helped hundreds of people kick the habit.

"She had a call from the celebrity branch of the Church Of Scientology. She thinks they got her number through one of the American music producers who worked on her '' album", a source close to Amy informed the Daily Mirror. "They told her they wanted to help her beat drugs and could tailor-make a program so she wouldn't have to go to a residential center. She liked that idea because her husband Blake is out of prison soon and wouldn't want to be away from him when he's finally freed."

News
>
TV News
October 04, 2008 07:51:37 GMT

New season of "" has been kicked off on Friday, October 3, and following that CBS have given fans a treat with a glimpse into episode 4.02. Bringing up the question whether there is life after death, the footage reveals that the near-death experience faced by 's character leaves him believing in ghost as he now can hear them speaking though unable to see them. Now, he teams up with Melinda to help the lost souls.

The October 10 episode is entitled "Big Chills" and it will tell the story when Melinda gets back in touch with some of her high school classmates after a mysterious death of a classmate. Thinking that her dead friend, Lucas, is haunting her after discovering his body, a former popular classmate Grace Adams contacts Melinda. Soon, it is unveiled that Grace, Lucas, and another friend have covered up an accidental death that happened ten years ago instead of reporting it to the police. The new episode will see guest-starring as Grace.

News
>
Music News
October 04, 2008 07:43:41 GMT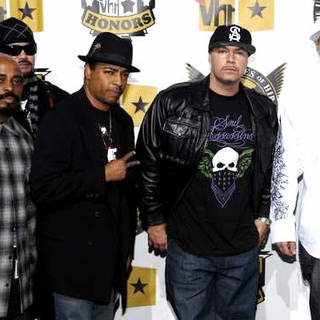 On Thursday, October 2, Hammerstein Ballroom in NYC became the hot spot for Hip-Hop icons, when VH1 rolled down its red carpet for the fifth annual "VH1 Hip Hop Honors". Hosted by comedian , the event paid tribute to , , Naughty by Nature, Slick Rick and Too $hort this year.

Hill in particular was introduced by and the group stormed out to the stage for performances of "DJ Scratch Intro", "How Could I Just Kill a Man" and "(Rock) Superstar". The second tribute was opened by actress Joe Bryant. A number of artists like , and brought 's hits like "A Roller Skating Jam Named 'Saturdays,'" "Stakes Is High," while the group topped it off with "Me, Myself and I" and a remix of "Buddy!".

News
>
Celebrity Gossip
October 04, 2008 07:25:15 GMT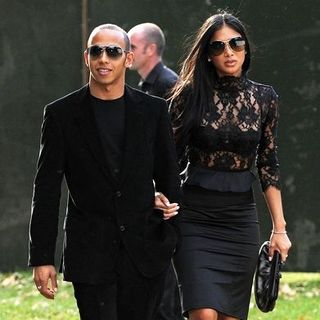 Having some time off from their work commitments, and flew to Paris to have a romantic break for two. They were seen spending the day shopping, dining and kissing.

In the afternoon, Lewis spent his time buying lingerie as present for Nicole. He, as reported by Mail Online, sought the advice of a professional for the perfect gift for his leading lady. After that he took her to a candlelight dinner at a Parisian restaurant to enjoy some French cooking.

News
>
TV News
October 04, 2008 07:21:48 GMT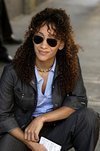 A promotional video for the next episode of "" has arrived. Teasing what to expect in the episode 5.02, "Decoy Effect", the footage focuses on the case the FBI team are trying to solve. Still, the stake is put even higher when a kidnapped woman is shot to death while trying to run away after being forced to withdraw a number of money out of an ATM.

The October 10 episode puts the team in a new case when they have to investigate a pattern of increased ATM kidnappings. But, when one of the abducted women is murdered, they desperately need to find the mastermind behind the kidnapping before another victim falls. Running out of choice and time, the team resort to the using of decoy.

News
>
TV News
October 04, 2008 06:46:45 GMT

Following the premiere of their new dramedy series "" on Friday, October 3, CBS have presented a sneak peek into the show's second episode entitled "Climb Every Mountain Biker". To be aired next Friday, October 10, the new episode will follow Bella's search of Mr. Right after finding out that she has dated her soul mate.

While dining out with her girlfriends, she accidentally meets one of her former boyfriends, Jake Turner. No longer a couch potato Bella's dating back then, Jake has become a fitness buff. Trying to prove to Bella that he isn't a slacker anymore, he plans vigorous activities for their dates from cycling to rock climbing. Meanwhile, Cyrus invents a drinking game for the gang involving 'googling' their exes.

News
>
Music News
October 04, 2008 05:54:33 GMT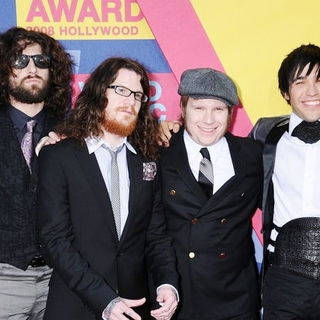 will present something new in their upcoming studio album "". The rock band have included artists from other genres to collaborate in some of the tracks in the effort that will be released in stores on November 4.

Bassist said that rapper and vocalist will be on the album. "We got Wayne and Debbie Harry cameos done," Wentz wrote in an e-mail to MTV. "Pharrell (Williams) produced a track too. I just think the record is going to be diverse. It goes all the way between (Blondie and Wayne)."

News
>
Celebrity Gossip
October 04, 2008 04:51:15 GMT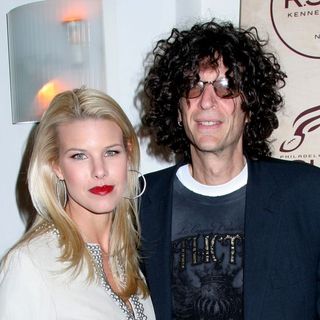 and Beth Ostrosky's wedding, held in New York City on Friday night, October 3, was a star-studded one. The couple were officiated by Mark Consuelos, the actor husband of , who was among the many other guests turning up at the nuptials. Other A-list attendees who showed up to the wedding were , , Robin Quivers, and .

Stern and Beth, a model and TV personality, held their wedding at the famed Le Cirque restaurant in Manhattan to be exact. The bride wore a wedding dress by Marchesa, People reports. The groom's friend Dominic Barbara told the publication, "Beth is the most beautiful bride I've ever seen. The vows were from each others' hearts. It was gentle and soft and beautiful. People were crying."

News
>
Celebrity Gossip
October 04, 2008 04:46:41 GMT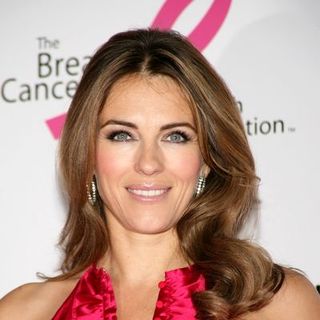 experienced an embarrassing wardrobe malfunction when she accidentally flashed her knickers at a charity event in New York City which she hosted. She gave people an eyeful of her undies as she was at Bloomingdale's store to flip a ceremonial switch to turn the store pink for part of a month-long breast cancer campaign.

Being billed to host the so-called Bloomingdale's Goes Pink launch Thursday evening, October 2 as part of National Breast Cancer Awareness Month, Liz wore bright fuchsia dress and a pair of silver high heels. It was when she took the hot pink carpet and began talking to the audience that the lower part of her dress started to roll up, exposing her nude-colored undies.

News
>
Movie News
October 04, 2008 04:39:26 GMT

In anticipation of "" theatrical release, three official clips from the horror film have been released. The three videos focus their attentions on exposing how scary this remake movie could be as well as revealing never before seen scenes that help to link the footages in the trailers. The two first clips seem to be taken from the beginning part of the movie, while the last features the moment when the remaining survivors try to escape the zombies and find a way out.

This Screen Gems flick follows television reporter Angela Vidal and her cameraman when they are assigned to spend the night shift with a Los Angeles Fire Station. When the station gets a routine 911 call, they join the rescuers with whole-hearted excitement unknowing what is waiting for them. The call turns out to be an extraordinary case after they learn that a woman living in the building has been infected by something unknown. Locked in the building quarantined by the CDC soon after they went in, they are literally left to face a horrible death.

News
>
Music News
October 04, 2008 04:36:25 GMT

"Roll On", the fourth single from 's latest album "" has been given a homecoming music video. The Michigan-born rapper shot the video last summer and released it on Friday, October 3, showing both iconic and historical places of Detroit.

While driving a vintage Lincoln Continental convertible, Kid passes by places like Renaissance Center, Tiger Stadium, Comerica Park and the remains of Michigan Central railroad terminal. He also dines at the Lafayette Coney Island restaurant and shops at Henry the Hatter. He and the band then play at the famous Studio A in Motown Historical Museum.

News
>
TV News
October 04, 2008 03:59:59 GMT

Republican Vice President candidate Sarah Palin becomes the object of ridicule on "", again. Taking on the much-talked debate on Thursday, October 2 between Palin and her Democratic rival Joe Biden at Washington University in St. Louis, Letterman has cut some of her words to form a new meaning.

The talk host said that he has some messages from Palin for America and then he aired some edited footages of Palin talking. The parodies make Palin appearing to have said "But I will tell Americans straight up that I don't know what a Vice President does" and also "I have no experience. John McCain should get rid of me."

News
>
Movie News
October 04, 2008 03:50:09 GMT

The 2003 superhero movie starring , "", is most likely to be made from scratch once again. In a recent interview with IESB, the 20th Century Fox co-chairman Tom Rothman revealed that the studio have put a serious consideration to the reboot possibility of the Marvel's blind superhero movie saying, "A Daredevil, to use your words, reboot, is something we are thinking very seriously about.".

Hinting that the consideration is enforced following "" moderate success, the studio executive further explained, "I think that the thing the Hulk showed although, it did what it did, is that it is possible, that if you really do it right the audience will give you a second chance."

News
>
Celebrity Gossip
October 04, 2008 03:41:11 GMT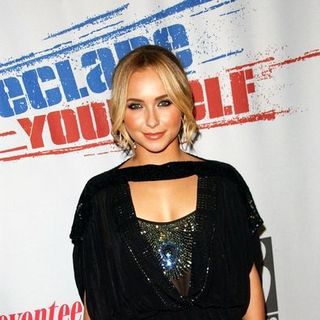 Becoming one of the celebrities who actively encourage people to participate in the forthcoming U.S. presidential election, is channeling her acting talent to star in a new public service announcement (PSA) for Declare Yourself, wearing a Hannibal Lecter-like mask in a new satirical video urging young people to vote. She's joined in the footage by fellow actress and actor .

The three-minute video sees Hayden modeling a pink Hannibal Lecter-like mask for Alba who plays the host of a faux home-shopping cable channel, selling "The Muzzler 2008," a Hannibal Lecter-like restraint mask that symbolizes failing to exercise the right to vote. Wilds, one of the cast of "", is seen in the video comically wearing the mask all day long, while playing the video game and relaxing on the poolside. He is even attempting to talk and eat with it on.

News
>
Music News
October 04, 2008 03:17:37 GMT

is already back in the studio to bake the next "Tha Carter" installment. The rapper announced through on ESPN.com that "" is on the way and so is a new mixtape called "Dedication 3".

"I've been busy in the studio, and right now I'm working on a mix tape, along with Tha Carter IV," read Wayne's entry. "The mixed tape you can expect real soon. It's called Dedication 3, and it's going to be Gangsta Grillz by . And then right after that, I'm putting that same mix tape out with twenty extra songs for free on my website."