News
>
Celebrity Gossip
August 19, 2008 06:42:36 GMT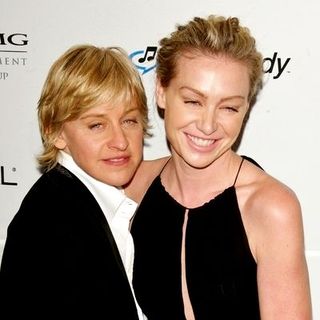 The wedding of and was a private one but that didn't prevent it from media coverage, prompting many celebrity friends of them to offer their congratulations for the newlyweds. , who was invited to the wedding by Ellen in a bid to surprise Portia, opened up about his feeling of singing in wedding for the first time ever.

The singer-songwriter told People, "I cannot imagine topping that experience. I've never played a wedding before, and I probably won't again until it's my own." During the nuptials, he performed acoustic renditions of several new tracks and also sang the ballad "They Bring Me To You."

News
>
Movie News
August 19, 2008 06:39:33 GMT

Two of Universal Pictures' based-on-true-story feature films have undergone schedule changes for their theatrical release. While one of them, the -starrer drama "", has been pushed forward, the other, football biopic "", has been moved a week back from its original slate.

Originally set for October 17 debut, "Genius" will take the October 3 date and thus is going to be screened alongside 's romcom "" and Robert B. Weide-directed comedy "". Meanwhile, "Express" has been bumped to October 10, along with and - starring spy thriller "", from its initial October 3 date.

News
>
Music News
August 19, 2008 06:22:51 GMT

Mexican teen group are heading up to studio for their last album before officially . The not-yet-titled album is scheduled for release in early 2009. "Later they'll record a new album that's slated for an early 2009 release," says their producer, Pedro Damian.

In addition, this year the group are also on the work of compiling their fifteen most popular songs in an album, tentatively called "Greatest Hits of RBD". In a statement, Pedro says, "A new disc, called Greatest Hits of RBD, will be released this year with 15 of their most popular songs."

News
>
Music News
August 19, 2008 06:19:31 GMT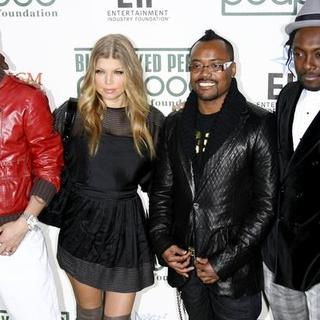 A new album is imminent for but a tour is unlikely. Reports are saying that there is an internal rift in the group that may cost them a world tour in support of the new effort. Member reportedly is furious with the only female member aka Fergie for not putting the band as a priority.

A source told New York gossip column, Page Six that Fergie is more focused on her movie career rather than her music career as a Peas. The source said that Fergie "won't commit to a tour schedule to promote the album" and that musical piece "", that starts shooting in Europe, is her "priority right now".

News
>
Movie News
August 19, 2008 05:01:56 GMT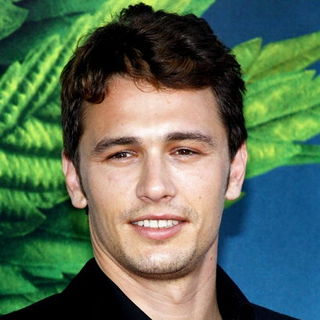 Following report on director Sam Raimi being attached to the "Jack Ryan" reboot movie, an interesting tidbit on the casting has developed. It is now rumored that , the actor who played Peter Parker's best friend-turned enemy, Harry Osborn in "" series, has been considered by Raimi to take the lead role in the Tom Clancy's adaptation, "Untitled Jack Ryan Project".

By that, it means that Franco has been eyed to fill the shoes of CIA analyst Jack Ryan, who has been depicted previously by , and . Offering a contrast to the possible casting of the 30-year-old though, CHUD mentioned that Paramount Pictures and Raimi have clashed over the idea, especially since Paramount weren't so eager to hire Franco due to his box office modest records.

News
>
Music News
August 19, 2008 04:29:05 GMT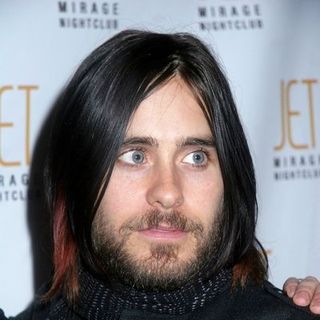 ' frontman has just shared his thought about that Virgin/EMI Records have filed against his band. He wrote in the group's that the lawsuit doesn't make any sense at all because the contract that he and his band mates have allegedly breached, is actually out of date.

Furthermore, Jared wrote that in California where they live and signed the deal, the law limits contract length for maximum seven years, and based on that, he said that their 1999 agreement is null and void because it supposed to have ended in 2006. However, Virgin are said to have ignored the law and instead of renewing it, they tried to make it outside the California law. "We had been signed to our record contract for 9 years. Basically, under California law, where we live and signed our deal, one cannot be bound to a contract for more than 7 years. This is widely known by all the record companies and has been for years. In fact, so aware of it are they that they desperately try to make deals outside of California whenever possible," he wrote.

News
>
Music News
August 19, 2008 04:14:16 GMT

Once again, MTV Video Music Awards will be the medium for ' prove-to-the-world that she is still the princess of pop. The singer who at last year's event is slated to perform this year, singing one of the tracks from her new album. A source close to the Spears family said, "This is her big chance to make amends and let everyone see that she is becoming the Britney of old again."

In a report published by Express.co.uk, Van Toffler who serves as the president of MTV Networks Music Group said that Britney deserves "a second or third chance". He said, "I'm not sure how we top Britney opening the show but we are working on it every minute of every day."

News
>
Movie News
August 19, 2008 04:01:41 GMT

Fox Searchlight Pictures have presented the first sneak peek into the drama movie "" through the release of its first trailer. Exposing the line of talented cast ensemble, including , , , and , the footage displays the heart-warming clips of a girl's journey in finding her identity in her tortured life.

Lily Owens is a fourteen-year-old girl living in Tiburon, South Carolina in 1964. Escaping from her abusive father, she brings along her fierce-hearted but caring African American caregiver, Rosaleen Daise who has insulted the town's racists. When she finally finds a place to hide at the bees and honey's world of the Boatwrights sisters, she is up for something more than hiding.

News
>
Celebrity Gossip
August 19, 2008 03:40:35 GMT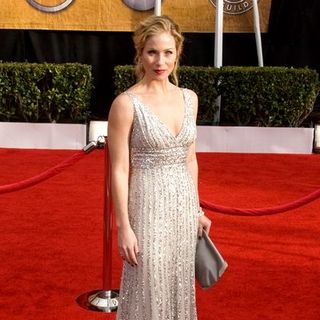 It's official, is cancer free. The actress has confirmed in an interview scheduled to air Tuesday, August 19 on "Good Morning America" that she has a clean bill of health after undergoing treatment for breast cancer.

"I'm clear," Applegate tells ABC News' "Good Morning America". "Absolutely 100 percent clear and clean. It did not spread. They got everything out, so I'm definitely not going to die from breast cancer."

News
>
Celebrity Gossip
August 19, 2008 03:24:09 GMT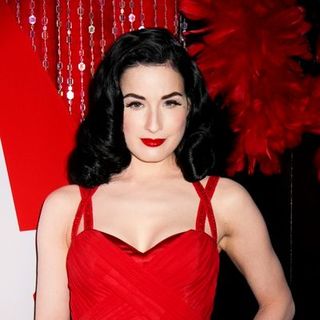 It's been some time that doesn't make publication and new report has just emerged that she has unveiled her new Wonderbra lingerie line. Her lingerie line is a limited edition and will go on sale starting from September 23 later this year.

Dita, a gorgeous burlesque queen who also serves as a celebrity model for Wonderbra, designed the collection by herself. The line consists of three different ranges; Multi-Teese, Spot-Teese and Satin-Teese, all of which are inspired by lingerie from the '40s and '50s. Greater than designing, Dita will model the lingerie herself.

News
>
Movie News
August 19, 2008 03:15:31 GMT

With a few days left from its scheduled theatrical release, "" rolled down its red carpet at the Hearst Tower, New York and celebrated its New York premiere on Monday, August 18, evening. Stepping out for the special event were the stars of the comedy flick about the former Playboy Bunny teaching a group of awkward sorority girls how to be themselves, and several celebrity guests.

Dressing to impress, the movie's cast ensemble display a variety of style. The leading lady brought the classic back with her choice of flowy chiffon with lace detail, while wore a mini dress with splashes of colors. 's daughter was styled in an ivory strapless and the American Idol season five runner-up was seen in a floral blouse and black slacks.

News
>
Celebrity Gossip
August 19, 2008 03:05:58 GMT
Curtis "" Jackson has taken top spot of Forbes' annual list for Hip-Hop's Cash King from 's hand. This year, 50 Cent leads the spot on the list with an estimated total wealth of over $150 million, almost twice from Jay-Z's earnings.

Signing a $100-millions deal with Vitamin Water, 50 Cent has shifted Jay-Z from the hot spot to runner-up by $18 million cash gap. His other huge investments include album sales, clothing sales for his label G-Unit, video games, and a mining partnership with a billionaire from South Africa Patrice Motsepe.

News
>
Celebrity Gossip
August 19, 2008 02:54:23 GMT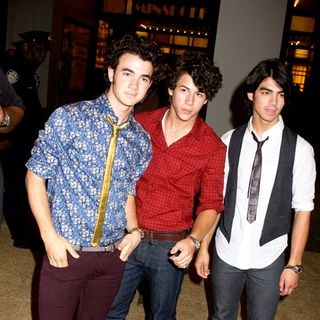 No time for to slow down. In between their hectic schedules promoting their latest LP "" which has just been dropped on the market, the siblings took time to show up for the unveiling of their wax statues at Madame Tussauds in Washington D.C. on Monday, August 18.

The threesome; , , and , took time that day to strike some poses with their wax figures, creating frenzy among a throng of fans who attended the event. Eldest brother Kevin's wax is seen smiling, wearing black outfits and a pair of white shoes with its hands holding a guitar. Joe's wax elsewhere wears a more formal outfit, pink-colored long-sleeved shirt and a matching tie, a black coat and a pair of silver shoes. As for Nick, his wax wears a coordinated blue clothes, plus a black bow tie, and a pair of white shoes. It is seen holding a guitar too.

News
>
Movie News
August 19, 2008 02:28:33 GMT
"" is facing a serious trouble. In the latest report concerning the Zack Snyder-directed movie, it has been reported that Warner Bros. Pictures, the studio producing the film, are more likely to deal with a legal suit thrown by the 20th Century Fox and the movie itself is threatened from being unreleased theatrically.

According to Nikki Finke of Deadline Hollywood Daily, the motion put out by Warner Bros. to dismiss the 20th Century Fox's legal claim over the rights to develop, produce and distribute "Watchmen" has been denied by a federal judge. The turning down of the lawsuit dismissal has been done by U.S. District Court Judge Gary Allen Feess, on Friday, August 15.

News
>
Music News
August 19, 2008 01:56:39 GMT

English singer has just dropped a music video to support her fourth single "Pretty Please", which features of . The song is listed in her latest studio album entitled "", which has been released on April 29 via Atlantic Records.

The music video for this single is shot by director, Zipper On Butterfly Leather Film and production company, Frame by Frame. It does not contain an appearance from guest vocalist Cee-Lo but his vocals in the song are retained.