News
>
Movie News
December 03, 2008 10:12:37 GMT

A brand new trailer for Steven Soderbergh's four-hour biopic "Che" has been released. Giving another preview to the movie that highlights the life of Argentine doctor turned rebel leader Ernesto 'Che' Guevara, the trailer runs for more than 2 minutes and begins with a picture of the iconic leader before moving on showing 's version.

This four-hour biopic will be separated into two movies, "" and "". While "The Argentine" focuses on Che's struggle to overthrow the corrupt dictatorship of Fulgencio Batista, "Guerrilla" centers on his life after the Cuban Revolution.

News
>
TV News
December 03, 2008 09:53:31 GMT

CBS has made a press release of its mid-season schedule. Through the press release, the network has announced the return of the hit reality shows, "" and "", both of which will be set to air in the same month, February 2009.

On Thursday, February 12 at 8/7c, "Survivor", a reality show that follows a group of strangers put together in a remote island while competing in various challenges, will return to the small screen. Meanwhile, the 14th edition of "The Amazing Race" is scheduled to air on February 15 at 8/7c.

News
>
Movie News
December 03, 2008 09:25:00 GMT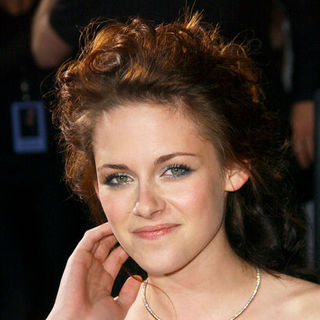 will shed off her girl-in-love image in "" by portraying a legendary rocker in "". According to The Hollywood Reporter, the 18-year-old has landed a part in the rock 'n' roll biopic of the 1970s all-girl band, portraying rock guitarist/singer .

Since Stewart still has commitments with two "Twilight" sequels, including "New Moon", it is said that the production of "Runaways" which is aimed for 2009 start will work a schedule around them. Beside taking the role of Jett, THR also reported that the "" actress will reprise her role as Bella in "New Moon", which is expected to shoot sometime in first-quarter 2009.

News
>
Music News
December 03, 2008 09:23:53 GMT

's third major studio LP "" has been revealed to carry at least fifteen new tracks through a newly-outed official tracklisting. Breaking the news to the media is Tower Records, a retail music chain based in Sacramento, California.

"A Different Me" is slated for U.S. release on December 16 via Geffen/Interscope Records. Produced by Polow Da Don, Stargate, and Keyshia herself, the effort lines up such featured guests as , , and Amina Harris.

News
>
TV News
December 03, 2008 09:03:05 GMT

ABC network has released the airdates of its new series on December 2. Through the press release, the network introduces three new drama series entitled "", "", and "".

"Castle" is a drama series revolving around wildly famous mystery novelist Richard Castle. It is scheduled to premiere on Monday, March 9, 2009, at 10/9c. from "" will play the novelist who learns that a real-world copycat killer has started staging murder scenes depicted in his novels.

News
>
Music News
December 03, 2008 08:33:17 GMT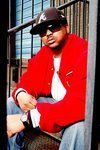 's second major studio effort "" has been pushed back to early 2009. Originally expected to come out in the U.S. on December 16, the Christopher "Tricky" Stewart-produced album will reportedly be released sometime in February 2009 via Def Jam and Radio Killa imprints.

"Love vs. Money" is a follow up to The-Dream's debut record "", which has hit the market since December 2007. This forthcoming album includes guest appearances from who lends her vocals on single "My Love" and who is featured on a song called "Let Me See the Booty".

News
>
Movie News
December 03, 2008 08:31:53 GMT

Though "" already has its foe in Lord Blackwood, the Guy Ritchie-directed movie apparently won't leave the famous detective's arch-nemesis, Moriarty, out of the picture. Talking to IGN at the British Independent Film Awards, Blackwood's depicter, , hints on the possibility, suggesting that Moriarty will have a small appearance in the film.

"Moriarty's in it," Strong claims, adding, "but you don't really see him. I think he's there because if the franchise carries on, there's a possibility that he will appear in a larger guise." He then adds that his character is still the main villain, saying, "But for the purposes of this one and the detective narrative, I'm the guy that Sherlock's after, Lord Blackwood. And he's a cultist/Satanist lord who is the ultimate cad."

News
>
Movie News
December 03, 2008 08:04:19 GMT

"" has come out victorious at the 18th Annual Gotham Independent Film Awards. On December 2 at Cipriani Wall Street in New York City, the Sony Pictures Classics dramatic thriller has been awarded with two kudos from the awards presented to independent films and those who make them.

The Courtney Hunt-directed drama about a New York mother getting into the world of illegal immigrant smuggling has been recognized as Best Feature, beating out "Ballast", "", "" and "". Accepting the coveted award, Hunt said, "I did not see this one coming, I did not see this coming." Apart from the Best Picture prize, the movie also helped its star to earn the Breakthrough Actor kudo.

News
>
Celebrity Gossip
December 03, 2008 08:00:17 GMT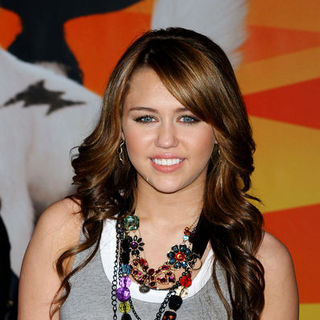 gives her fans an exclusive peek at her family's farm in Nashville, Tenn. In the video, featured after the jump, she and her singer father take a walk along their property, pointing to several objects that remind them of their old days when the actress-singer spent her childhood in the area. Joining the father-daughter duo is the family's dog.

The footage, shot on November 23 last year, bears the statement that read the farm has become "the heart of the Cyrus family." Besides, it also features Billy Ray telling the camera, "Every place out on the farm, she had a name for it. Like the big rock down there is the Snake Rock and Stairway to Heaven is where the moss is. Buckeyeland is where all the buckeyes are. Every place had a name" when speaking of Miley.

News
>
Music News
December 03, 2008 07:38:26 GMT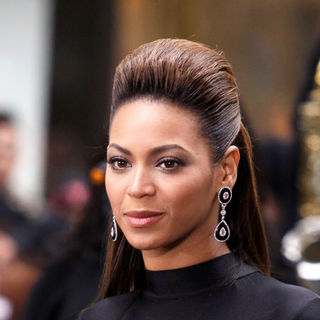 On Tuesday, December 2, organizers for Essence Music Festival confirmed that has been booked to make a live appearance at their show next year. Unfortunately, the event's promoters haven't given clues on who will be joining Beyonce at the event.

Essence Festival is an annual event celebrating black music and culture. Serving as a one-time celebration of the 25th anniversary of Essence magazine, the festival will be taking place in New Orleans on June 3 - 4, 2009. Previous performers at the event included , , and many more.

News
>
TV News
December 03, 2008 07:25:30 GMT

Christmas atmosphere can be sensed on the next episode of "" Through the recently-released preview, it can be seen that Dr. Gregory House has a mission to get a perfect gift on the episode entitled "Joy to the World".

The episode, which is scheduled to air on December 9, will tell a story of House and the team when they encounter a teenager who collapsed during her high school Christmas program. It then follows the team as they are forced to delve deeper to get to the bottom of the teenager's mysterious illness.

News
>
Movie News
December 03, 2008 06:58:45 GMT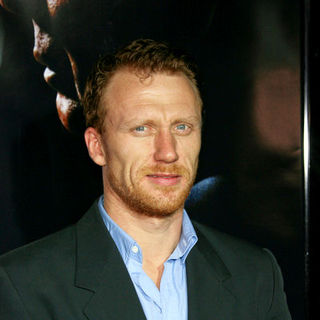 While two times James Bond actor earlier admitted that he has declined the offer to star in "", "" latest addition cast member claims that he is on the run for the title role. The 35-year-old actor confirmed the matter to at the after party for December 1 premiere of "".

On the occasion, the "Rome" actor additionally revealed that lately there has been "a lot of back and forth" about the Marvel's project, but nothing is yet to be determined. Other than that, he also gave affirmation that director Kenneth Branagh has indeed taken the helming part of "Thor", claiming it to be "a choice that makes him even more excited about the film".

News
>
Celebrity Gossip
December 03, 2008 06:53:24 GMT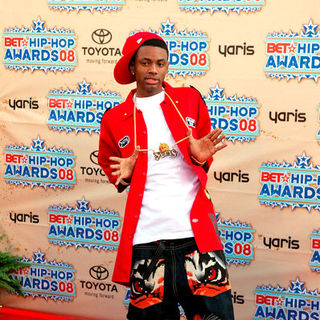 Hip-hop artist will take some time off from recording his upcoming LP to take part in the yearly Toyz N Da Hood charity event, which donates holiday toys throughout Atlanta during the month of December. Offering a helping hand, he will on date 19 later this month help hosting the annual event at Atlanta's Walmart, located on 6149 Old National Highway. There he will help with gifts, and sign autographs and copies of his latest music effort, titled "".

Participating on the 6th annual toy drive, Soulja expresses his gladness, saying "It's all about putting smiles on kids' face this holiday season. I'm happy to do anything I can during these hard economic times to make a kid's holiday season a little brighter. " He then recalls his old days before he became famous, revealing "Growing up I didn't have much, so I can relate to these kids and know how important it is to them. To see how excited they get when we donate all these toys is worth anything I can do to make that possible."

News
>
TV News
December 03, 2008 06:41:56 GMT

Sneak peek to episode 2.07 of "" has been revealed through a preview posted below. The video footage features special appearance of British singer . It also shows how Eli Stone dealing with Angela, a suspected drug trafficker.

Entitled "Help", the episode revolves around Eli and Keith. As the two defend Patti's daughter against drug charges, Eli believes she is innocent while Keith has his own reservations. On the episode, Eli will learn about a greater meaning to his vision which will change his relationship with Patti forever. Meanwhile, an advice from Maggie gives Matt clarity on his relationship with Taylor.

News
>
Music News
December 03, 2008 06:34:45 GMT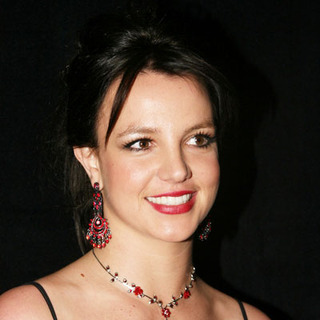 has reportedly upset NBC's producers as she calls off her planned live appearance at the network's live event "Christmas in Rockefeller Center". An insider told OK! Magazine, "You have no idea how many times Britney has changed things on us, at least 14 times since I got here on Thursday."

"It is Britney Spears and she can do that because they want her to boost ratings, but no one is happy putting up with this," the insider revealed more to the publication. "I probably shouldn't say this, but guys on the crew were making bets about whether she would show up at all."