News
>
Movie News
December 11, 2007 08:01:12 GMT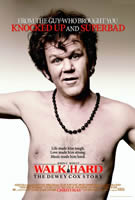 Less than two weeks away from launching "", Columbia Pictures has posted four more hilarious clips from the comedy on the net for fans to learn more about the movie prior to its scheduled release on December 21 this year.

Watch all of the clips down below or go to AceShowbiz's page, which also contains a link to the first ten minutes of the flick.

News
>
Movie News
December 11, 2007 07:30:53 GMT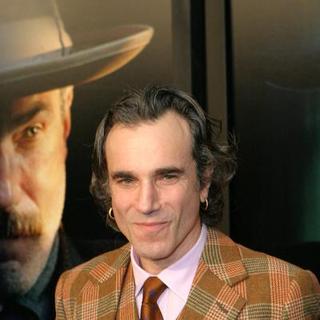 Fresh from being deemed Best Picture at both this year's and , Paul Thomas Anderson-directed "" encountered a shining New York Premiere on Monday, December 10, 2007 at the city's Ziegfeld Theater, thanks to the starry attendance of its cast and some VIP guests.

Male lead turned up cheerfully in a three-piece suit, joined by co-stars , Kevin J. O'Connor, Dillon Freasier, and , who opted to dress in classic black suit and white shirt for the occasion. In the drama, Day-Lewis is billed as Daniel Plainview, a down-and-out silver miner transforming into a self-made oil tycoon.

News
>
Music News
December 11, 2007 07:20:40 GMT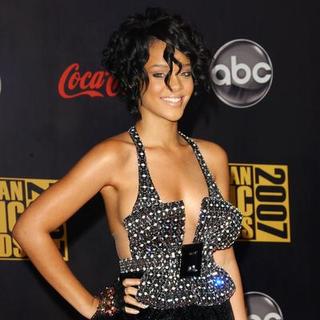 Going full-throttle for her European tour in support of 'Good Girl Gone Bad', was forced to slow down by her doctor, resulting in three canceled gigs. Those coming in effect were dates in Nottingham (Dec. 8), Bournemouth (Dec. 10), and Birmingham (Dec. 11) .

In a statement, issued via the Birmingham NEC, Rihanna said that she "appreciates the love and support of all her fans and wants nothing more than to see and connect with them". Fans who have purchased the tickets are suggested to hold on to them until further notice.

News
>
Music News
December 11, 2007 06:57:43 GMT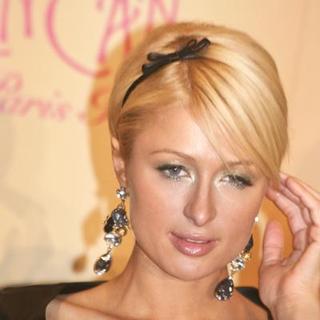 is taking a step further to enhance her music career by taking piano lessons. The singer who almost gave up this field felt that it's important to write her own materials in her second album.

"This way, I can write my own music and have more control with others not pushing in," Paris said. The socialite also took singing lessons back in July as well as roping in renown producer Scott Storch in preparation of the new album.

News
>
Celebrity Gossip
December 11, 2007 06:55:10 GMT
Is having his latest film "" released this Friday, December 14, the celebration comes early for . The two-time Oscar nominee was honored Monday, December 10 in the forecourt of Grauman's Chinese Theatre with an honor that required his signature.

Smith, a rapper-turned-actor, sank his hands and feet into the cement in front of Grauman's Chinese Theatre in Hollywood, joining the ranks of movie legends who have left an imprint of their hands and feet outside the famous Hollywood landmark.

News
>
Celebrity Gossip
December 11, 2007 06:25:10 GMT

Rumors are mounting that and her husband are heading for divorce.

The couple have been married for nearly 3 years and have a 2-years-old daughter together named Navy Talia.

News
>
Music News
December 11, 2007 06:16:55 GMT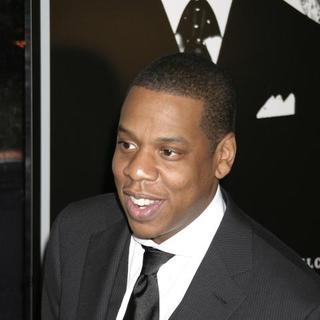 After mapping only for his '' album in November, is giving an exclusive one-off performance to close the year over the weekend.

The rapper whose album opened at #1 on Billboard Hot 200 chart upon its release, will showcase some of the tracks at Las Vegas' 'The Pearl' on Saturday, December 29. "The evening is going to be a throw back to 1960's style Las Vegas," Jay-Z told AllHipHop.com. "This is definitely going to be the place to be for New Year's weekend."

News
>
Movie News
December 11, 2007 05:22:17 GMT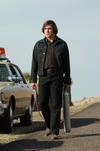 Though brought home only one award from the 2007 New York Film Critics Online, "" proved that it deserves at least a spot at Oscar as it nailed four awards from the 2007 New York Film Critics Circle.

On the announcement made by the New York Critics on Monday, December 10, the thriller movie was named as the Best Picture and its helmers, the Coen brothers were awarded Best Director and Best Screenplay. Besides snagging those three prizes, "No Country" also helped to win Best Supporting Actor.

News
>
Celebrity Gossip
December 11, 2007 05:11:18 GMT

was sentenced to 23 months in prison for his role in a dogfighting ring.

US District Judge Henry E. Hudson imposed the sentence Monday, December 10, saying the National Football League superstar "hadn't taken full responsibility for his role in a dog fighting ring, including the killing of pit bulls that did not pass tests of their fighting prowess." Attending the hearing in a black and white prison jumpsuit, Vick was also sentenced to three years probation and ordered to pay a $5,000 fine.

News
>
Music News
December 11, 2007 04:59:13 GMT

have indicated the early symptoms of not touring after revealed to Los Angeles Times that it was all up to his partner Meg White and that he wouldn't mind.

The band pulled their lengthy U.S. tour earlier this fall when Meg was said to have "acute anxiety". Considering that, Jack then sees the possibility of not touring in the future but remain as a band just like what did.

News
>
Celebrity Gossip
December 11, 2007 04:42:13 GMT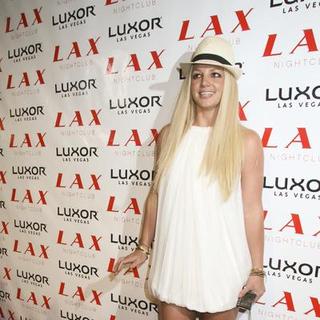 It appears that can never get enough of doing something bad. While the news media are overloaded with reports on her stealing a $1.39 cigarette lighter from a gas station, a new report surfaces by the hour that the trainwreck has been caught pulling yet another major traffic violation.

has the video showing Spears driving on the wrong side of the road into oncoming traffic. The troubled singer was followed by a line of SUVs driven by the paparazzi.

News
>
Movie News
December 11, 2007 04:31:47 GMT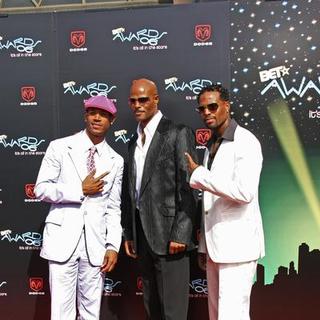 The Wayans Brothers are teaming up once more to make another parody movie. According to reports, Keenen Ivory Wayans, Shawn Wayans and have come together to prepare a yet untitled cop genre action movie spoof for Paramount Pictures.

Reportedly, the capricious brothers will write the script and star in the movie. At the same time, Keenen Ivory will direct the movie and Rick Alvarez will lend a hand in their production team.

News
>
Music News
December 11, 2007 04:29:58 GMT
The official music video for 's latest single 'Love is a Losing Game' has been premiered earlier this week. The clip, as sorrowful as the title, is rumored to be the latest made out of her '' album.

Winehouse's husband, Blake Fielder-Civil, made a cameo in the clip, which most likely is taken from the footage before he was arrested for assault on November 9. Following this incident, Winehouse her absence from tours in 2007, citing health reason.

News
>
Music News
December 11, 2007 03:45:39 GMT

Rock band want to treat their fans by giving away a brand new Washburn Guitar through a contest. Making it simple, fans who want to win the prize only have to submit their email at EndeverafteR.com and follow the instruction.

'. With inordinary stage charisma, they had garnered opening slots for rock greats such as , and Cinderella in the past months.

News
>
Celebrity Gossip
December 11, 2007 03:36:17 GMT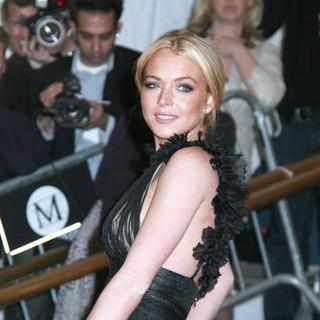 Dumped her not-so-famous boyfriend Riley Giles early this month, quickly gets back on the dating saddle again. The actress-singer, who's working hard on her comeback to the industry, has been caught kissing a guy, presumably her new boyfriend.

Lindsay was chowing down at Il Sole on Friday night, December 7 when she was videotaped kissing a dark-haired mystery hunk.