News
>
TV News
October 28, 2008 03:57:57 GMT
The first half of "" season three is over and in two weeks to come the show will go back to the roots. The eight episode which is titled "Villains" will see Hiro investigating the defining moments in the pasts of Arthur Petrelli, Sylar and Flint in order to prepare for an eventual showdown with his foes.

Two kinds of promo for the episode which will air on November 10 have been brought forward. It reveals how a father's lie brings a butterfly effect to the future and how Gabriel aka Sylar came in terms with the demon inside him. The episode will also provide lots of flashback of various heroes and villains.

News
>
Celebrity Gossip
October 28, 2008 03:48:11 GMT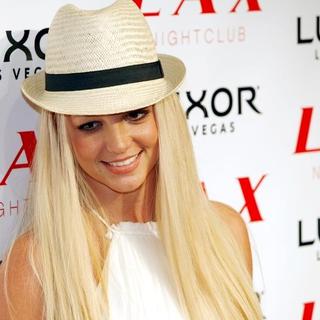 Working hard to get back into shape ahead of the December release of her new album "", shares the secret to her new toned body by taping her workout routine for fans to watch. The pop singer, who's working on her comeback into the music scene, documents her fitness regimen with her trainer in a video posted on her official website.

In the video, Britney is seen giving fans an exclusive peek inside her home gym. She, as claimed by the so-called Team Britney who posted , meets her trainer, Seven, four to five times per week for rehearsal.

News
>
Movie News
October 28, 2008 03:45:55 GMT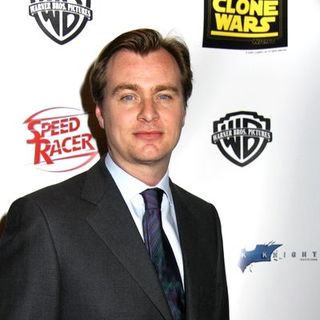 Coming back from his long vacation after delivering the highly successful "", Christopher Nolan finally steps up to the plate about the speculation of his return to third Batman movie. Talking to Geoff Boucher of the Los Angeles Times, the two-time director of Batman movies insists that his return will depend on the story when asked whether he can see himself not making "Batman 3".

Of it, he diplomatically states, "There are two things to be said. One is the emphasis on story. What's the story? Is there a story that's going to keep me emotionally invested for the couple of years that it will take to make another one? That's the overriding question. On a more superficial level, I have to ask the question: How many good third movies in a franchise can people name?"

News
>
Celebrity Gossip
October 28, 2008 03:15:46 GMT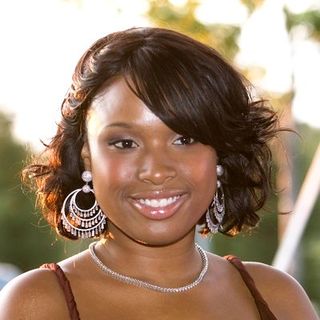 Feeling a deep sympathy for , whose mother, brother and young nephew have been killed, "" judges , Simon Cowell and offer their prayer and support for her. Meanwhile, it has been reported that around 100 people have gathered for a candlelight vigil outside the Englewood neighborhood family home of Hudson's family Monday, October 27 to grief the tragedy happened to her family.

Paula, who has personally reached out to Hudson soon following the incident, said, "This is a horrific tragedy, and my thoughts and prayers go out to Jennifer and her entire family." She added, "The time I had to get to know Jennifer and forge a wonderful friendship with her while she was on Idol was very special to me, and I personally can't imagine a greater loss for any family."

News
>
TV News
October 28, 2008 03:15:43 GMT

In the new episode of "", Brooke must face an old flame who once hurt her. In "Sympathy for the Devil", Brooke was surprised by the appearance of Owen in the back seat of her car. She must then decide whether to date him again, knowing that he broke her heart the last time.

Similarly, Nathan also deal with somebody from his past, an old rival. Meanwhile, things are not so well with Lucas for his novel leads him to make jeopardizing decisions. Sam teaches Jamie about money and Peyton meets movie producer, Julian.

News
>
Music News
October 28, 2008 03:09:42 GMT

Following 's confirmation saying that he has "no intention whatsoever of touring with anyone for at least the next two years," 's bassist, John Paul Jones, tells BBC Radio that the band are in the process of looking for a new singer to replace Plant. "We are trying out a couple of singers," he says. "We want to do it. It's sounding great and we want to get on and get out there."

Jones emphasizes that he, , and Jason Bonham don't want a replica of Plant stating, "It's got to be right. There's no point in just finding another Robert. You could get that out of a tribute band, but we don't want to be our own tribute band." Jones also reveals that "there would be a record and a tour. But everyone has to be on board."

News
>
Movie News
October 28, 2008 03:00:38 GMT

Less than a month to the theatrical release of "", two television promos of the Catherine Hardewicke-directed teen vampire drama have been found. Though basically short with around half a minute running time, the two TV spots manage to display several never-before-seen footage from the romantic thriller.

An action-packed, modern day love story between a vampire and a human, "Twilight" resolves around seventeen-year-old Isabella 'Bella' Swan, her mysterious vampire classmate, Edward Cullen, and their unlikely romantic relationship. A little bit different from any other girls her age, Bella meets Edward, who happens to be a 108-year-old vampire, after moving into small town of Forks, Washington.

News
>
TV News
October 28, 2008 02:22:00 GMT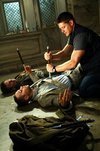 A bunch of clips from the upcoming episode of "" have been outed, one provided by The CW and the other two are let out by Eclipse magazine. This week, the show will pick up on the hype of Halloween, fighting off an evil witch named Tracy who sacrifices human lives in order to summon a dangerous demon.

In the nights leading to the Halloween, the Winchester brothers investigate two mysterious deaths in a small town. The brothers find hex bags and deduce Tracy is sacrificing people to summon a dangerous demon named Samhain. Castiel arrives in town and tells Sam and Dean the freeing of Samhain is one of the Seals that will lead to freeing Lucifer, so Castiel has brought a specialist angel named Uriel to smite the entire town.

News
>
Movie News
October 28, 2008 02:16:58 GMT

Lionsgate Films have released "War Zone", the first single from "" soundtrack, and are streaming it for free. The track, which can be enjoyed through the widget below, was made especially for the action thriller movie by heavy metal musician who described it as "a punishing track for a punishing movie".

Aside from streaming the "War Zone" track, Lionsgate have also updated of "Punisher" by posting samples of several tracks from the soundtrack. The tracks featured in the site include "Psychosocial" by , "Genesis" by , "Fallen" by , "Final Six" by , "Historia Calamitatum" by , "The Past Is Proof" by , "Bulletproof" by and several others.

News
>
Celebrity Gossip
October 28, 2008 02:07:09 GMT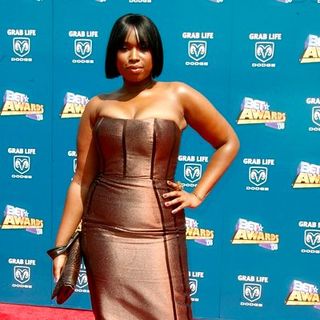 The dead body of 's young nephew, 7-year-old Julian King, was found by the police in an SUV on Chicago's West Side on Monday morning, October 27. Chicago Police Department Superintendent Jody Weis confirmed the harrowing news at a press conference held later in the evening, saying, "Tragically, search efforts ended shortly after 7 A.M. At this time, we can confirm that the body located inside the vehicle was the body of 7-year-old Julian King."

Julian was pronounced missing Friday, October 24 soon after inside the family's residence, 7019 South Yale Avenue, at 2:44 P.M. An Amber Alert, a child abduction alert bulletin outed by the authorities after a child is abducted, had been issued for Julian. A 1994 white Chevrolet Suburban with Illinois license plate X584859 was also proclaimed to be connected to the case.

News
>
Music News
October 28, 2008 02:03:14 GMT

has released a music video to promote the title track off her forthcoming greatest hits album "". Directed by the helmer of the big screen movie "", Peter Berg, the music video shows Aguilera sitting in a studio with advanced equipments in hands while watching a huge screen presenting her in many different looks.

"I really enjoyed making the video for 'Keeps Gettin' Better'," the 27-year-old singer speaks of the just-debuted music video. "Being an artist who likes to play around with different looks, it was a lot of fun to portray various characters within the same shoot."

News
>
Movie News
October 27, 2008 09:24:46 GMT

Expected to be stealing its way into theaters on November 26, "" won't be greeting its fans until 2009. Recent reports have claimed that The Weinstein Company have moved back the adventure comedy's release date to February 6, 2009.

In this new schedule, it will have to face a stiff competition from and -starring thriller "", -starring comedy "" and and -starring romantic comedy "".

News
>
TV News
October 27, 2008 09:17:03 GMT

Sarah Walker is dealing with her life as a stay-at-home mother, but she keeps trying to find a new exciting career while taking care of her children. In "" next episode, Sarah finally finds and learns about a business proposal, which makes her intrigued.

In the episode entitled "Bakersfield", Nora Walker will be more curious about William Walker's true son, Ryan Lafferty, who has been discovered by the Walker family. She tries to find more informations about the fact. Nora and Holly Harper have a bad relationship, so the Ryan matter becomes such a good opportunity for Nora to beat Holly. Nora calls Holly an evil yet pathetic bee-yotch, while Holly calls Nora a pathetic narcissist outright. Meanwhile, Kitty and her husband, Robert McCallister wait for a birth mother.

News
>
Music News
October 27, 2008 09:08:01 GMT
team up with music directors P. R. Brown and Shawn Crahan to make a music video for their new single "Dead Memories". The music video starts off with the band's lead singer Corey Taylor dressed in casual clothes carrying a shovel and smoking a cigarette. He then digs the ground beneath him in a field which appears to be a grave.

The scene then switches to a capture of two men in masks appearing in a narrow room. One of them is trying to stop the other from leaving the room. However, he manages to run out of the room only to step into other rooms each of which is occupied by different men. His escape continues until he finds himself donning casual clothes digging in heavy rain as Taylor.

News
>
Celebrity Gossip
October 27, 2008 07:47:23 GMT
It appears that has moved on from her failed relationship with former fiance, billionaire philanthropist Arpad Busson, as she reportedly has found a new man to date, British-born businessman Brian John Burgess. Her alleged romance with the 56-year-old man has been put under the media microscope since he reportedly is a convicted drugs trafficker.

MacPherson and Burgess' first meeting happened when she hired his removal company, Aussie Man & Van, to move from London's Notting Hill to nearby Ladbroke Grove this summer. The supermodel was seen driving him in her classic convertible Aston Martin in London recently. It was since that time that dating reports began to spark.