News
>
Celebrity Gossip
October 03, 2008 08:34:44 GMT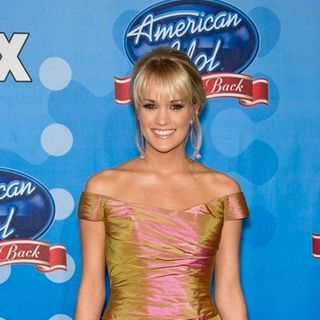 is single no more as rumor has it, she's dating TV personality Travis Lane Stork. Country music blog Nashville Narc broke the report, claiming on its site the twosome was spotted together on her current tour, with Travis even had backstage passes to one of her concerts in Topeka, Kansas.

It was claimed that while Carrie was performing on stage, she and Travis just couldn't help starring at each other's eyes. Neither of the rumored lovers has commented on the dating report, but have been on the net.

News
>
TV News
October 03, 2008 08:33:23 GMT

Giving fans a chance to get a taste of next "" episode, The CW have released a promo video for episode 4.04. The snippet gives out glimpses of the upcoming episode of the horror thriller series, pointing out questions whether Sam and Dean are hunting an innocent man or destroying a monster when they meet Jack Montgomery.

Basically a kind family man, Montgomery doesn't realize that he is turning into a Rugaru, a creature that starts as a human but progressively changes into cannibal and eats another person. While Sam believes he can help Montgomery to come to his senses and control his urges, Dean thinks that the best thing to do is to kill him once and for all.

News
>
Music News
October 03, 2008 07:33:54 GMT

and will share hosting duties this year at the 42nd Annual Country Music Association Awards. The two will be particularly busy for they are also scheduled to perform, not mentioning being the nominees for Female and Male Vocalist respectively.

"I am so excited to host a show I grew up watching, and am so thrilled to spend this night with the fans and Brad. It's going to be a party!," Underwood said. Paisley also shared his excitement, saying "I'm thrilled to have this opportunity to host the Awards show. We're going to have a good time - start to finish."

News
>
Movie News
October 03, 2008 07:33:20 GMT

"" has just got its second full-length trailer. The new footage resolves around the meeting between the far-from-home characters with the wild species of their own kind for the first time. Pointing out that Africa is basically the wildest place on Earth, the new trailer gives examples on the harsh reality the zoo-raised characters are facing there though a slew of never before seen compilation of clips.

Hatching a new plan to get away from Madagascar and return to their beloved home, New York City, Alex, Marty, Melman and Gloria board an repaired old crashed plane. What they do not expect is to suddenly crash-land in the vast plains of Africa where they meet their long-lost relatives for the first time in their life. Though enjoying the experience, they soon discover that the concrete jungle and the heart of Africa are two completely different places from their Central Park home.

News
>
Celebrity Gossip
October 03, 2008 07:31:47 GMT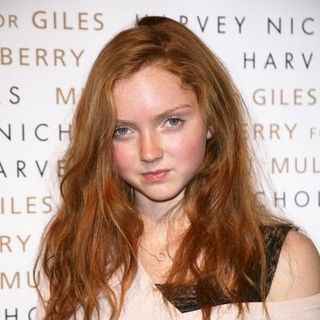 The cover shoot that does for the October 2008 edition of French Playboy magazine has been unveiled. The pose, which raised even before it is released, sees her wearing nothing but a pair of white socks. She's pictured clutching at a giant pink teddy bear to cover her naked breasts and modesty. Sporting pigtails, she pouts seductively into the camera.

The shoot is inspired by the cover of late French musician Serge Gainsbourg's 1971 album "Histoire de Melody Nelson". Besides being featured on the cover, Lily as well poses in a variety of raunchy shots inside the magazine across a 14-page spread.

News
>
Movie News
October 03, 2008 07:00:03 GMT

The first trailer of "" has surfaced. While the teaser focuses on how as the mall cop Paul Blart is being teased and harassed by a skate boarder, this trailer gives out more of Blart's background story as a loser and his dream of becoming a member of New Jersey State Police but fails miserably when he falls asleep during the physical test given.

Though enthusiastic and dedicated to his job as a mall cop, he gets no respect from his colleagues and the mall employees. But, when a crew of crooks plans to rob the entire mall, Blart gets his chance to prove his worth. Clumsy as he is, he is ready to defend the mall from the baddies with everything that he has and becomes the hero of the day.

News
>
TV News
October 03, 2008 06:51:40 GMT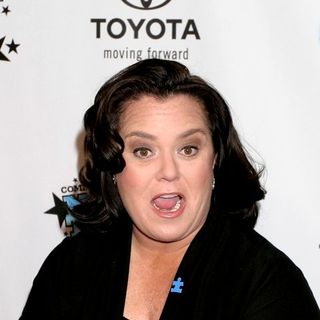 Graduating from "", talk host is set to have a TV show solely to her own. A live variety show, aptly called "Rosie's Variety Show", is developed by NBC for a try out premiere on the night before Thanksgiving (November 26).

The concept of the show is to have celebrity guests, musical acts, comedy skits and prize give away for both the studio and home audiences. "This is a genre that everybody is anticipating is going to come back," said David Friedman, the executive producer of the show along with O'Donnell. "Rosie sort of invented the daytime variety show. Without question, Rosie is the right person to bring this back."

News
>
Celebrity Gossip
October 03, 2008 06:37:50 GMT
With her 16th birthday celebration is nearing, gets herself prepared, getting a fake tan at Sunlounge Tanning in Los Angeles on Wednesday, October 1. Being approached by a throng of paparazzi as she made her way out of the beauty center, the Disney star proudly showed off her blushed skin.

In the , she was seen rocking white silk screened t-shirt which was paired with yellow Capri sweatpants and silver flip flops. She kept smiling to the photographers who were hounding her, acting friendly to them and answering some questions too.

News
>
Movie News
October 03, 2008 06:23:40 GMT

The first trailer to "", a remake of 2003 Korean horror "A Tale of Two Sisters", has been put out by IGN. Providing heart-throbbing look into the horror thriller, the video introduces first Anna Rydell, a young girl staying at a mental institution after a tragic death of her mother. Told by the doctor to recover herself with the support of her family, Anna returns home.

Her ecstatic feeling of reuniting with her sister doesn't last long though. As soon as she arrives home, she finds out that her father has a new girlfriend with a hidden intention. Amidst all of her suspicion towards her father's fiancee, Anna faces one other mystery when a ghost of a little girl starts to interfere her life.

News
>
Music News
October 03, 2008 06:17:16 GMT

has shot a music video for her new single "Go Girl" and some frames from the clip have been leaking this week. The video is particularly striking for the style that Ciara sports for herself. In one scene she wears metallic bra that shows off her toned body.

The video is directed by Melina Matsoukas and features , the song's collaborator as well as producer. Choreographer Jamaica also takes part in creating the dancing sequence. The final version will be premiered on BET's Access Granted on October 7 at 7:30 P.M.

News
>
TV News
October 03, 2008 04:51:35 GMT

Video promo for episode 5.03 of "" has arrived. Presenting the episode where R 'n' B star is taking a part as a guest star named Terrence Davis, it previews the episode when Mac Taylor deals with a mile-high crime scene.

Entitled "Turbulance", the episode will take Mac on a flight to Washington D.C., but shortly after the plane takes off, it has to be grounded. A body of a dead air marshal is found in the plane, making everybody on board the flight to be the suspects for the murder. Now, he has to find the clues and the murder weapon to solve the new case.

News
>
Music News
October 03, 2008 04:45:36 GMT

' upcoming album "" is facing a push back. The new studio album from the rapper will not be dropped on October 21 as scheduled but will only arrive in stores almost a month later, on November 25.

No reason has been given regarding the delay. Meanwhile, a cover art for the album has been released, showing the shadow of countdown from 6 on his body. This corresponds to the title of the album which is "theater" and the fact that it is his sixth.

News
>
Celebrity Gossip
October 03, 2008 04:33:58 GMT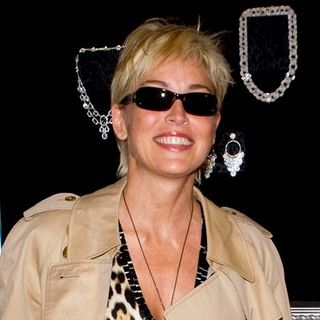 is denying reports that claimed she lost custody of son Roan because she wanted him to get Botox injections in his feet to resolve a problem he had with foot odor. Her legal attorney Martin Singer insisted the actress never made the suggestion and claimed such story as "complete fabrication."

To Entertainment Tonight, Martin said, "This week it was reported in connection with Sharon Stone's custody dispute that she wanted to have her young 8 year-old son undergo Botox treatment at this time for his feet. Sharon Stone never made this statement. It is a complete fabrication." Martin added, "Sharon loves her son Roan and only wants the best for him."

News
>
Celebrity Gossip
October 03, 2008 04:25:09 GMT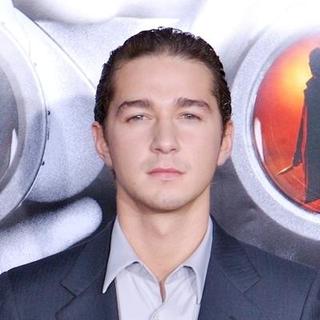 Lorenzo di Bonaventura, producer of the forthcoming "," has acknowledged the on-set injury experienced on Tuesday, September 30. However, he confirmed "everything is fine" with the actor.

Detailing on Shia's latest injury, Lorenzo confirmed, "he got a little nick, and because he has been hurt recently, immediately everything gets magnified." Notwithstanding with the minor incident, shooting of the flick is still going on as Shia "was back shooting a couple hours later," said Lorenzo.

News
>
TV News
October 03, 2008 04:15:04 GMT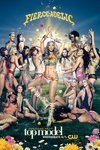 The CW network have released a sneak peek into the next episode of "" cycle 11 which is entitled "The Fiercee Awards". The snippet takes a brief look into what the judges have to say about Sheena Sakai's latest photo where she replicates the raw emotion when someone is stepping on her dress.

To be broadcast on October 8, the show will take off after Clark Gilmer was eliminated. In the new week, the aspiring models are going to get the chance to do one-on-one photo shoot with host/judge . They will also be challenged with another photo shoot where they take on Los Angeles' famous Orpheum Theatre.