News
>
Celebrity Gossip
October 31, 2008 02:15:04 GMT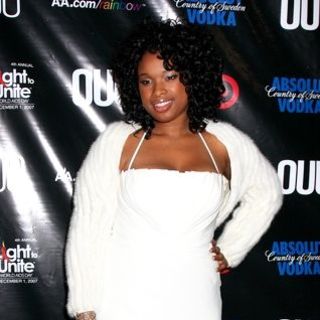 A private memorial service has been set to be held on Monday morning, November 3 for 's mother, brother, and nephew. The service, set to take place at Apostolic Church of God at Chicago's South Side, will be closed to the public and only invited guests are welcomed.

At press time, no public memorial service is planned. However, an announcement is expected to be made by Hudson Funeral Home, which is owned by the Oscar winner's aunt and is handling the funeral and memorial arrangements, regarding a potential open memorial. In the meantime, shrines have already been erected and vigils are held outside the Englewood home where Hudson's mother Darnell Hudson Donerson, 57, and older brother Jason Hudson, 29, were found dead of multiple gunshot wounds last Friday, October 24.

News
>
Music News
October 31, 2008 02:08:43 GMT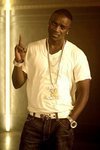 A music video in support of 's -featuring song "I'm So Paid" has been debuted. Directed by Gil Green and shot on a big cruise ship, the music video has , Tami Chynn, and Lil Chuckee as cameos.

On the video, Akon is seen making a grand arrival on a helicopter and dressing in a black tuxedo while his hand is clutching a white suitcase, seemingly to be loaded with something valuable. After his mission on selling a fake diamond to the owner of the ship is complete, he and a girl from the cruise ship run off using a speedboat with a lot of money in his case.

News
>
TV News
October 30, 2008 09:07:31 GMT
An actress and former fashion model, , is going to get another exploitation of her private life along with her daughters on E! Network. It has been confirmed that E! orders Denise's reality show, "Denise Richards", for second season's production.

The second season will begin filming in early 2009 for the premiere later that year. The "Denise Richard" will be the fixed title of the reality show's second season, detaching its additional title "It's Complicated" that was used on the first season.

News
>
TV News
October 30, 2008 09:05:23 GMT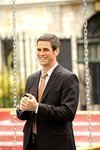 The season's biggest shocker will be revealed in the next episode of "". Things got a little heated between the show's two lead characters, Mac Taylor and Stella Bonasera with the former asking the latter right on her face, "Who's side are you on, Stella?"

In the episode called "Enough", three drug dealers set to stand trial the next day are found dead in separate places. They were all trying to get rid of witnesses in their crime, but it looks like someone got them first. Mac is forced to make good on a promise he made to a reluctant witness.

News
>
Movie News
October 30, 2008 09:03:18 GMT

's thrilling performance as Batman's psychotic villain, Joker, in "" has brought him recognition from Australian Film Institute. On Wednesday, October 29 as the Australian Film Institute announced the nominees for L'Oreal Paris 2008 AFI Awards in Sydney, it was revealed that the late actor has been listed among the nominees for the international AFI award.

With the nod, Ledger is on the run for the title of AFI International Award for Best Actor. In the category, he will be contending with for "", for "" and Jack Thompson for "". The actor who passed away late January 2008 has won the title in 2006 for his performance as homosexual cowboy in "".

News
>
Celebrity Gossip
October 30, 2008 08:53:41 GMT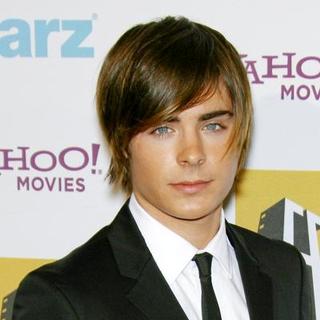 Several pictures of taking shower, which are taken during the shooting of "", have been put for sale on eBay. The shots are parts of the five sets of cut and behind-the-scenes pictures from the musical movie that are auctioned off on the site for the public to bid.

Each of the sets, as reported by Just Jared, consists of 500 original exclusive photos. Each shot is a one-shot pic taken from over 80,000 photos. All the pictures feature a number of different "angles, bloopers, behind-the-scenes, promotional shots, etc," Just Jared adds.

News
>
Music News
October 30, 2008 08:46:24 GMT

Country music band have been signed by Atlantic Records, according to Billboard. "It was just a matter of getting the right deal for us and they stepped up to the plate with it," the band's singer and guitarist Zac Brown speaks of their new home.

Previously, the five-piece group split with Live Nation Records after the former CEO of the recording company resigned. "When he left the company, I think they wanted to stick their normal business model," Brown says. "They treated us very well. They helped us out for a year and now we're free and happy and encouraged to sign with Atlantic."

News
>
Movie News
October 30, 2008 08:10:00 GMT

DreamWorks family comedy "" has just got a brand new trailer. Focusing on the trouble the kids are in, the video footage presents a different take to the movie from the previous trailer. Instead of telling how the kids find the place for the dogs, this video tells how the kids come out with the idea to save stray dogs by using the old and abandoned hotel building.

When their new foster parents forbid 16-year old Andi and her younger brother Bruce to have a pet, the young orphans have to quickly find a new home for their dog, Friday. One day, they stumble upon an abandoned hotel. Seeing it as a fit place to hide Friday, they transform it into a dog-paradise and also help stray dogs to find a shelter there. However, when the dogs' bark generates suspicion among the neighbors, they now have to figure out way to keep others away from the hotel.

News
>
Music News
October 30, 2008 08:00:12 GMT

Swedish rock band will enter the court room against Jason Shapiro as he sues them for copyright infringement. The U.S. songwriter claims that the vocal melody and riff from the band's song "Tick Tick Boom" off their 2007 LP, "", are taken from a song penned by him called "Why You?".

Shapiro says that he first found the similarity between the two songs after listening "Tick Tick Boom" featured on the trailer of movie "". Curious with the resemblance between the two singles, he then took both songs to a musicologist.

News
>
TV News
October 30, 2008 07:53:21 GMT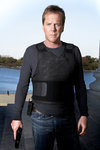 After a year of delay, "" will be back packed with action and explosions in the new season which will air in January next year. A trailer from the seventh volume has been released, showing what Jack Bauer has to face this time in the 24 hours of his life as U.S. government's agent.

As seen in the trailer, the new episode will see how Bauer finds out that his former CTU partner Tony Almeida is brought back from the dead but is resurrected for the other side. Almeida becomes someone who wants to help a terrorist organization taking control of the U.S. power. Bauer, standing in a trial also has to answer some questions related to human rights violations. Meanwhile, Chloe tones it down, declaring that she wants to be a stay home mom.

News
>
Celebrity Gossip
October 30, 2008 07:49:17 GMT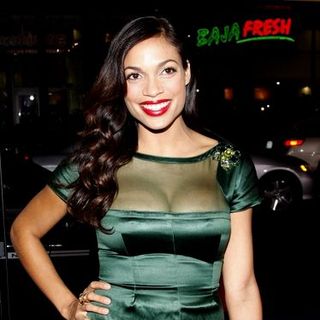 Breaking her silence over her love life with DJ Mathieu Schreyer, has denied the circulating speculation claiming they are engaged. Setting the record straight on their romance, she tells People that she and Mathieu indeed are dating, but they have yet planned to get married.

"Believe me, no," Rosario tells the weekly magazine at a New York bash in honor of the 2009 Audi A4. "Oh my God, I'd be getting calls from my grandmother being like, 'Mija! How come I had to read this first?'"

News
>
TV News
October 30, 2008 07:44:22 GMT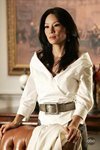 Joel Madden, the lead vocalist for the band , will make an appearance in "" 2.05. He plays as himself who attends Lisa George's art gallery opening, giving a surprising news about the woman to Nick George.

"The Verdict" will be about Nick's struggle in court defending Letitia Darling in a murder case, while Nola Lyons as a prosecutor continuously challenging him. The situation is so unfortunate for Nick until he finds a dirty little secret about Nola which he uses to fight against her.

News
>
Music News
October 30, 2008 07:09:43 GMT
Along with , British band are confirmed to perform at this year's ceremony of American Music Awards. They will join the previously-announced performance lineup, which includes , , , , , , and .

"We're thrilled to have Coldplay and Leona Lewis, both first-time AMA performers, on our live show this year," Orly Adelson, the president of Dick Clark Production, Inc. who produces the show, says. "Coldplay's unique rock sound and Lewis' soaring pop vocals add extraordinary new elements to this year's superb group of performers."

News
>
TV News
October 30, 2008 06:51:45 GMT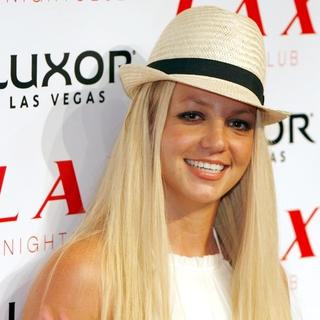 With her new album coming out on December 2, has been the subject of media speculation as "" guest. Words are circulating that she will host the sketch show on November 22 and has labeled it as "official".

The rumors on her appearing on the show surfaced earlier this week through , claiming that she will promote the album there in November. However, a rep of NBC soon released a statement to the publication, denying that Spears will either host or perform. Britney's camp, meanwhile, remains quiet about this.

News
>
Movie News
October 30, 2008 06:43:23 GMT
Planning on making a trilogy out of "Superman" reboot, comic book writer and creator Mark Millar talks more of his idea for the reimagining of the man of steel. To , the 38-year-old shares his insight of the three-film series, from its comparison to "The Godfather" series to what the superhero movies will be dealing with.

Calling the project as "the Magnum Opus of Superman stories", Millar explains, "It's gonna be like Michael Corleone in The Godfather films, the entire story from beginning to end, you see where he starts, how he becomes who he becomes, and where that takes him." He then added, " showed you can take a comic book property and make a serious film, and I think the studios are ready to listen to bigger ideas now."