News
>
Music News
November 27, 2008 02:04:10 GMT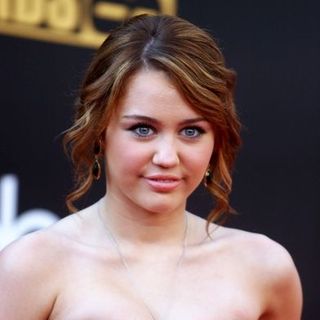 has been announced to perform at the 11th annual "Christmas in Rockefeller Center". She will be making a live appearance at the holiday event on Wednesday, December 3 at 8 - 9 P.M. ET/PT.

Other musicians to perform at the concert are , , , , , , , The Broadway Kids, , and . The NBC's upcoming star-studded show will be held at Rockefeller Center's Art Deco plaza in Manhattan.

News
>
Celebrity Gossip
November 27, 2008 02:02:31 GMT
, the leading female actress of box office hit "", set tongue wagging as some photographs of her smoking what is claimed as "weed" have hit the net. TMZ is the first to report that matter, putting one of the pics under the title that read, "'Twilight' Star's Pipe Dream." TMZ, nevertheless, doesn't specify the substance that she smokes.

There are six photos that are obtained by TMZ. All of them are claimed to be taken a few days ago. They show Kristen sitting on the front steps of her L.A. house. She is seen in the pics holding some sort of a pipe in her hand. She is joined by an unidentified male companion and a dog.

News
>
Movie News
November 26, 2008 09:54:21 GMT
Holiday season is just around the corner and what a better way to celebrate than going into the theaters and seeing what movies are coming out this December. Giving over 20 movies to choose, December 2008 slate has laid down quite a selection for movie lovers from heart-warming drama "" to tickling comedy "". Hence, in aiding you to choose which movies to watch in the month of festivity, AceShowbiz have compiled the nine movies not-to-be-missed-out this December.

The selection is made based on the films' potentiality of becoming a box office hit upon its release as well as the tender drama, the entertaining comedy or the mind-blowing special effects they promise to deliver. The list starts off with "" as the #1 must-see movie this December, and is followed in respective order by "", "", "" and "". In the meantime, the remaining four slots are dedicated to the just-entertainment movies for the holiday, "", "", "" and "".

News
>
TV News
November 26, 2008 09:28:57 GMT

A glance of "" episode 1.09 has been revealed through its preview below. The preview features some parts on the episode showing an intimate conversation between Patrick Jane and Teresa Lisbon. It also shows a big fire on a house.

With the title "Flame Red", the episode revolves around Patrick and his team doing an investigation over a murder of three National Guard veterans. Moreover, Patrick goes undercover for the investigation as he suspects the only surviving member of the National Guard unit could be the one who has murdered his friends.

News
>
Music News
November 26, 2008 09:13:40 GMT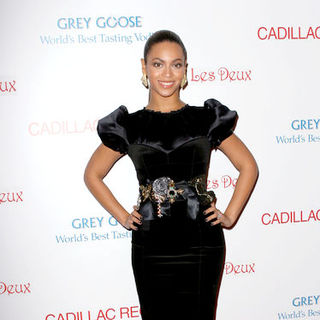 A video footage from the set of ' "Diva" music video has arrived. Sporting a black biker jacket and a unique pair of glasses, she is directed to lit a cigar and throw the lighter onto a car, resulting on a huge explosion.

In related news, Beyonce Knowles made a stop at "" on Tuesday, November 25. She performed "Flaw and All" from of her 2006 LP "" and "Single Ladies" off third solo studio album "", which has been dropped in the U.S. stores since November 18.

News
>
TV News
November 26, 2008 08:39:33 GMT
Sneak peek to the episode 1.10 of "" has been revealed through recently released preview. The preview features a man who is found trapped on a wall. It also shows more on Olivia Dunham's mind communication with John Scott.

Entitled "Safe", the episode revolves around FBI agent Olivia and her team when facing an extraordinary bank robberies. It shows how Olivia, Dr. Walter Bishop, and Peter are shocked to find one of the suspects inexplicably trapped inside a vault wall as if it is solidified around him. As the investigation goes further, the thieves ambush one of the trio.

News
>
Movie News
November 26, 2008 08:16:46 GMT

Having been officially signed to once again star as Iron Man in "", now opens up about the difficulties of making a film with multiple superheroes. To Splash Page MTV, the actor who plays Tony Stark in "" expresses his concern stating, "If we don't get it right it's really, really going to suck."

Continuing his remark, he says, "It has to be the crowning blow of Marvel's best and brightest because it's the hardest thing to get right. It's tough to spin all the plates for one of these characters." On his part in the project, he explains, "I think its important that I do what I'm supposed to do which is keep my side of the street clean."

News
>
Music News
November 26, 2008 08:03:17 GMT

have been confirmed to perform as a headlining act at Bamboozle Festival. They will be playing at the event taking place at Meadowlands Sports Complex in East Rutherford, New York on May 3, 2009.

In addition to No Doubt's live appearance, the Live Nation-promoted festival will also line up as another musical guest. The band, fronted by , will perform on May 2, 2009, one day before No Doubt take the show's stage.

News
>
TV News
November 26, 2008 07:58:34 GMT

A preview of "" episode 5.10 has been released. The preview features Dr. Lisa Cuddy moving into Dr. Gregory House's office while her own office is being repaired.

In the episode entitled "Let Them Eat Cake", House and his team deal with a high-profile fitness trainer who collapses while shooting an infomercial. As the team tests her, the patient's condition continues to worsen. The team soon discovers that the patient has a slimming secret that may be contributing to her deteriorating condition.

News
>
Celebrity Gossip
November 26, 2008 07:50:20 GMT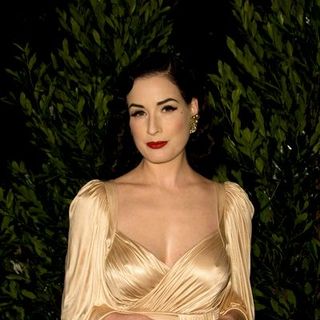 is photographed showing off her cleavage in a see-through dress on the cover of the German edition of Playboy and bravely baring her naked breasts in some raunchy spreads inside the men's magazine. All the pictures are featured on the publication's December 2008 issue.

One of Dita's pics inside Playboy shows her exposing her naked breasts to the camera as she's sitting on a red couch, staring seductively at a black telephone that is placed right beside her. She is seen in the pic wearing back stockings and a pair of matching heels with both of her hands tied-up and placed between her legs.

News
>
Movie News
November 26, 2008 07:32:19 GMT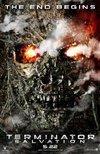 Hypening up the promo for "", Sony Pictures have released a new full-motion poster for the action thriller. Highlighting on the transformation of Los Angeles in the next nine years, the poster shows the destruction progress of the city from 2009 to 2018.

Beginning with an overhead shot of normal Los Angeles in 2009, the poster slowly morphs into the face of a terminator, particularly the early T-model, following explosion, collapsing buildings, and fire. The transformation ends when the tagline, "The End Begins", appears. The flash poster can be seen at .

News
>
Music News
November 26, 2008 07:16:45 GMT

AceShowbiz.com catches up with one of the most talked-about music acts today, , just a few hours before she goes on stage with in San Diego as part of their joint tour. Lady GaGa claims her fame with "Just Dance" that reaches #2 on both iTunes and U.S. Billboard Hot Dance Club Play chart. Her debut album "" was released in U.S. on October 28.

During the phone interview, she reveals how it feels like to open for the reunited boy band, and how if she's branded the next dance queen after as well as what's ahead for her in music.

News
>
Music News
November 26, 2008 07:06:00 GMT

A short video footage, previewing a music video for the title track off ' forthcoming LP "", has been released by her camp. In addition to providing a snippet of the music video, the footage also reveals that the "Circus" music video will be premiered on December 5 on Entertainment Tonight.

In related news, Britney Spears is going to kick off a series of European mini concerts in Frankfurt, Germany. A video showing her arrival in German's airport has also been posted after the jump.

News
>
Celebrity Gossip
November 26, 2008 07:03:35 GMT

With Thanksgiving is nearing, has revealed his plan to take his singer girlfriend a.k.a. Fergie to his hometown of Minot, North Dakota. "I'm taking her home to North Dakota for Thanksgiving," the reality TV star tells Entertainment Tonight Canada. "Her and her whole family, so they're going to get a taste of some cold weather."

Speaking of the vocalist, Josh says she has just returned from Dubai and is taking time to do "some wedding stuff." He won't go into details though when asked about his and Fergie's upcoming wedding, simply stating the preparation "is all going well."

News
>
Movie News
November 26, 2008 07:03:04 GMT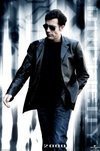 What happens if two expert spies with romantic history have to throw out dirty schemes against each other to secure a medical innovation that will reap huge profits? The answers will be found through a brand new trailer of "". Letting out the first look into another collaboration of and since "", the trailer gives a taste to what to expect from the drama thriller.

Claire Stenwick is a former CIA officer, while Ray Koval is an ex-MI6 agent. Expert spies in their fields, they are now working at two rival multinational corporations. When their companies are battling to be the first to patent the formula for a product, they are forced to get dirty with their tactics. And as they each try to stay one double-cross ahead, two career loners find their schemes endangered by the only thing they can't cheat their way out of: love.