News
>
Celebrity Gossip
December 19, 2007 08:01:09 GMT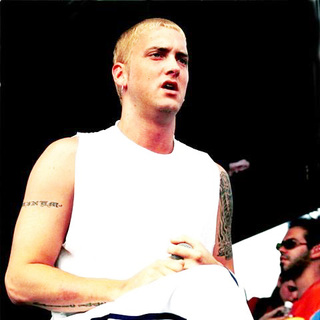 Going against 's claim on his whole difficult childhood, his mother Debbie Nelson is set to release a tell-all book in which she allegedly revealed that the rapper made up his whole story in order to be successful in the rap music business.

In the book, titled "My Son Marshall, My Son Eminem," Debbie allegedly reveals that the rapper is a manic depressive and his condition got worse after his ex-wife Kimberley Anne Scott gave birth to their daughter Hailie Jade.

News
>
Movie News
December 19, 2007 07:36:40 GMT

The competition between the film critics' two most favorite films of 2007 has been even tighter as "" nailed many prestigious kudos, while "" also managed to get by with more awards. According to Variety, the former film was announced as the winner of five prizes by the Austin Film Critics Association, most importantly Best Picture.

Apart from the Best Film award, the movie that is inspired by Upton Sinclair's novel 'Oil!' also brought home recognitions to Paul Thomas Anderson for Best Director and Robert Elswit for Best Cinematography. Adding to the awards won for the movie, Best Original Score fell to the hand of Jonny Greenwood, the member of . He was credited for the film's musical score, which contains excerpts from his BBC-commissioned 'Popcorn Superhet Receiver' orchestral piece.

News
>
Celebrity Gossip
December 19, 2007 07:33:14 GMT

is rumored to be dating English actor, television presenter and radio DJ Reggie Yates.

The former singer was spotted getting cozy with Reggie at the weekend at central London club Movida. The songstress, moreover, was said to have shunned ex- singers, Lee Ryan and Simon Webbe, in favour of Reggie.

News
>
Celebrity Gossip
December 19, 2007 07:14:14 GMT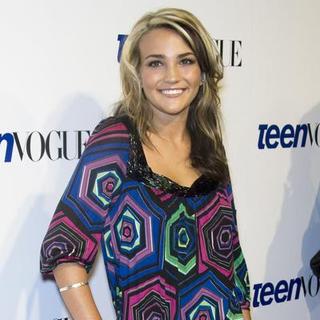 Is carrying a bun in the oven at merely 16-years-old, has been all over the news with her shocking revelation to that she's pregnant with boyfriend Casey Aldridge's child. Her interview with the publication won't hit the newsstands until Wednesday, December 19, but here's a sneak peek on it.

Is 12 weeks along, Jamie Lynn told OK! she learned the pregnancy from an at-home test and subsequent doctor visit, saying "It was a shock for both of us, so unexpected. I was in complete and total shock and so was he."

News
>
Movie News
December 19, 2007 07:12:23 GMT
Bringing something special for New York City and Los Angeles-based fans of "", 20th Century Fox announced that it would hold limited midnight screenings for the action thriller sci-fi on both Monday, December 24 and Tuesday, December 25.

Labeled Midnight Mass-Acre, the showings will take place at New York's Regal Union Square Stadium 14 and Hollywood's renowned Chinese Theatre at 12:01 A.M.. Events follow on the heels of the studio servicing to press a special holiday gift, an AVP-R Christmas ornament stating "This Christmas, there will be no peace on Earth."

News
>
Movie News
December 19, 2007 06:45:16 GMT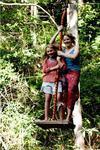 Previously published few from the movie, Fox Walden has now brought up online the first full-length trailer for "" starring , , and .

While arguably stressing the flick as a family-friendly feature, the piece does display some gags found in the picture, most of them coming from Foster's character Alexandra, a reclusive San Francisco author. There are also many shots on Butler as Alex Rover, a fictional character created by Alexandra for her adventure series.

News
>
Celebrity Gossip
December 19, 2007 06:20:31 GMT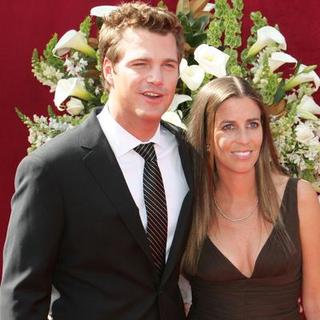 and his wife Caroline Fentress are parents for the fifth time. The couple welcomed the arrival of a baby girl, named Maeve Frances O'Donnell, on Monday, December 10.

The newborn baby, O'Donnell and Caroline's fifth child, was born in Los Angeles and was 8 lbs. and 21.5 inches long.

News
>
Music News
December 19, 2007 06:16:02 GMT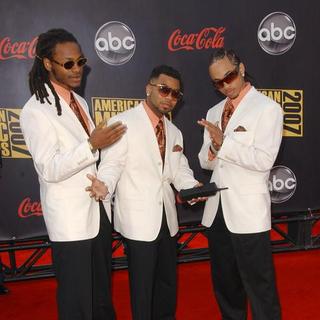 After Pleasure walked away from R'n'B group in October, the remaining three members are forced to look for his replacement, which possibly will come up as a reality show. They won't just snatch any talented person and make him a member, but want a guy with rather specific quality.

Telling MTV on the specification, member Baby Blue said, "We want to stay true to the sound. We're a hip-hop and R&B group. The three of us rap, and the fourth member has to be a singer just to keep the music consistent." He added there should be a brother bond that enable the new member to "cope with all our family issues" and that he "got to be a woman magnet".

News
>
Music News
December 19, 2007 05:24:07 GMT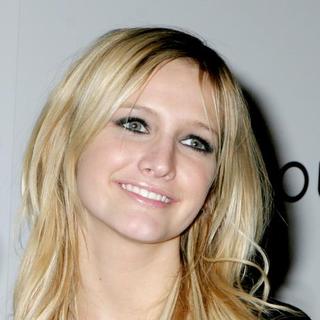 's music video for 'Outta My Head (Ay Ya Ya)' is finally premiered, sporting her in two looks: the brunette and the blonde. As promised, the clip displays an absurd world, much like Alice in Wonderland complete with the melting clock.

The video is directed by Alan Ferguson and is not featuring a cameo by as many have reported. The first few shots were portrayed as Ashlee's bad dream but she woke up to find out more absurd visions.

News
>
Movie News
December 19, 2007 05:14:23 GMT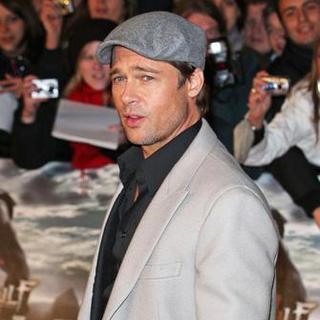 reportedly is going to replace in Terrence Malick's new drama film. According to Variety, the "" star is in talk with River Road Entertainment to star in "Tree of Life".

It was said that though the deal hasn't been signed, the Hollywood hunk is more likely to join the cast of the drama movie. Allegedly, he won't get as much as what he supposedly earned if he didn't back out from "", in which he might earn 20 million dollars.

News
>
Celebrity Gossip
December 19, 2007 05:07:58 GMT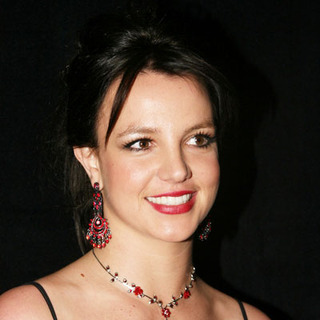 is "frantic" over sister ' pregnancy.

While there have been not much changes on her custody fight with ex-hubby , the pop songstress wasn't aware of the news after it hit major media headlines.

News
>
Celebrity Gossip
December 19, 2007 04:53:24 GMT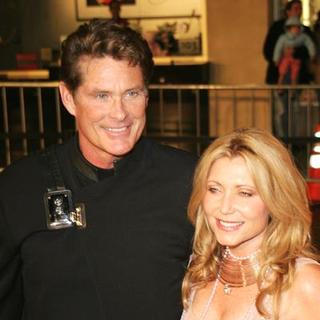 The bitter divorce battle has been facing with his ex-wife is close to an end as the former couple have agreed on post-divorce terms that include joint custody of their teenage daughters as well as financial settlement and child support payment.

David and Pamela resolved their post-divorce issues on Friday, December 14. The former-couple among others agreed to share 50/50 custody of daughters Taylor-Ann Hasselhoff and Hayley Amber Hasselhoff.

News
>
Music News
December 19, 2007 04:44:23 GMT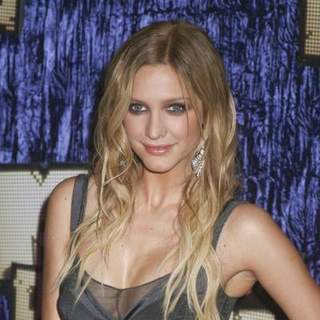 's music video for her new single 'Outta My Head (Ay Ya Ya)' will be premiered later today on , but the on-set pictures have surfaced online in the past few days.

MTV reported last week, that the video concept will be "Salvador Dali painting meets 'Being John Malkovich," as revealed by Ashlee's boyfriend . In it, she works with director Alan Ferguson and tapped the song's producer, , to make a cameo.

News
>
Movie News
December 19, 2007 04:43:03 GMT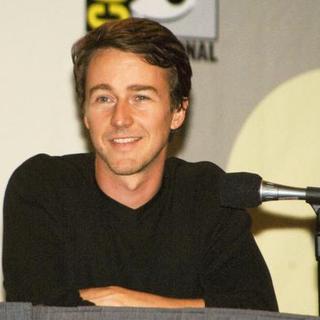 Having been left by earlier, "" once again had to suffer a loss of another star cast members as dropped his involvement in the movie. According to reports, Norton backed out from the project because the production schedule of the Kevin Macdonald's film is clashing with his other project, "".

It was said that the co-star of Pitt in "Fight Club" chose to leave the drama thriller movie since he is one of the producers of "Leaves of Grass". He will produce the independent comedy film that is written and directed by Tim Blake Nelson along with his partner in Class 5 Films, Bill Migliore, and also with Nelson.

News
>
Music News
December 19, 2007 04:24:28 GMT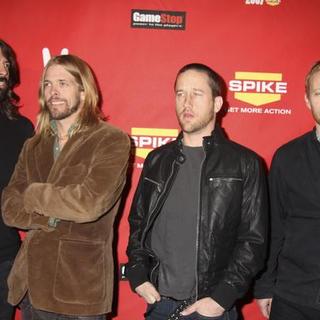 felt the need of touring "more intensely" in the States after spending too much time concentrating on overseas gigs. The rock band will jump on a North American tour on January 16 in Sunrise, Fla. that will promote their latest Grammy-nominated album, ''.

"We've been concentrating on overseas for the last couple of records, and in a lot of people's mind's have kind of neglected the U.S., especially some of the smaller cities," said bassist Nate Mendel. "So this time we're going to be touring a lot more intensely in the U.S."