News
>
TV News
October 15, 2008 10:01:04 GMT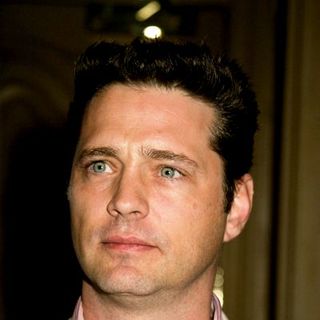 who was widely known as Brandon from his old zip code "Beverly Hills, 90210", will bring his 'famous name' back to the television. Priestley will play again as Brandon on a TV series, not in "", in fact, the 'Brandon' will appear on the American sitcom, "".

It has reported that Priestley will be a guest star on one of the episodes of "Earl". Brandon in the series is a cousin of Earl and an ex-lover of Joy (Earl's ex-wife). He appears in a flashback scene of Earl and Joy's first anniversary.

News
>
Movie News
October 15, 2008 09:34:36 GMT

The recently surfacing rumors around "Pirates of the Caribbean 4" apparently hold no truth in them. Slamming down many of the speculations, Terry Rossio, the co-writer of "Pirates of the Caribbean" trilogy, posted a debunking message, , "For the record, none of the recent Pirates 4 rumors have any truth, including the ."

He then went on to crush other speculations, namely either or co-starring as Jack Sparrow's brother, and of Tim Burton getting the director part. "Some pretty funny stuff, though. Sacha Cohen? Tim Burton? Studios are way too protective of their franchises for that sort of thing," the "Shrek" co-scribbler claimed.

News
>
Music News
October 15, 2008 09:34:03 GMT

In a recent statement, country musician revealed that he had no involvement on the release of his "". He said, "I'm saddened and disappointed that my label chose to put out another hits album instead of new music. I've only had one studio album since my last hits package. It has to be just as confusing to the fans as it is to me."

Claiming that "the whole concept is an embarrassment", the singer stated, "Sure I love the songs and I don't want to take anything away from all the creative people who were part of making those records. In the spirit of the election year, I would simply say to my fans 'I'm Tim McGraw and I don't approve their message.'"

News
>
Celebrity Gossip
October 15, 2008 09:32:11 GMT
Despite denial after denial that 's people had issued following the many break up rumors claiming the pop superstar and her husband Guy Ritchie were divorcing, new speculation has just emerged by the hour that the husband-and-wife indeed will announce their separation "imminently." British tabloid The Sun is the first to break the report to public's notice Wednesday, October 15 and other websites including MSNBC and Reuters are quick to report the same matter.

Per the Sun, Madonna and Guy have been preparing to release a statement confirming the end of their marriage as they "can't bear to live with the pretence any longer." The singer's desire for more adoption has been cited as one of the causes of the split. "The amount of time each devotes to their careers" has made their relationship gets worse as it often causes them to get involved in heated arguments.

News
>
TV News
October 15, 2008 09:29:21 GMT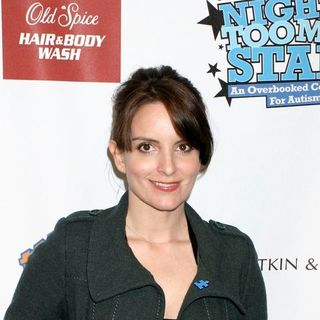 and the running presidential candidates are "likely" to come for "", reports. The show's executive producer, Lorne Michaels, hinted that although nothing is confirmed yet, "sooner or later, everyone will come through."

Looking backward when Bush and Al Gore came by the show in 2000, Michaels is confident that president nominees Barack Obama and John McCain as well as their running mates, Joseph Biden and Sarah Palin will come by although he is not sure of the date. "We're always talking to everyone," he added.

News
>
Celebrity Gossip
October 15, 2008 09:01:47 GMT

Supporting Barack Obama to be the next U.S. president, and show their love for the politician by starring in a new public service announcement (PSA), urging people to vote for him. Their pro-Obama PSA, which has been all over the net, is first featured on a new website called McCainFreeWhiteHouse.org.

In the 30-second PSA , titled "Partnership for a McCain-Free Whitehouse", the "" stars and real-life lovers were joined by several other people of their ages. All of them jokingly warn people about the dangers of voting for Republican presidential candidate John McCain. "Talk to your parents about John McCain. For my sake? Please? Vote for Barack Obama. Before it's too late," the people featured in the PSA say.

News
>
Music News
October 15, 2008 08:59:00 GMT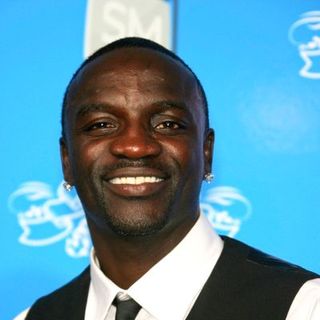 Rap mogul provides fans with an almost-two-minute video blog which gives out a closer look on his busy day of recording his second single. Called "I'm So Paid", the brand new song features and appears on his upcoming effort "".

Due in stores on November 25, "Freedom" becomes Akon's third major studio album and latest project under his Konvict imprint to follow up his 2006 "" LP. Led by the single "Right Now (Na Na Na)", his forthcoming record also features guest appearances from on "Holla Holla" and on "Hold My Hand".

News
>
TV News
October 15, 2008 08:52:46 GMT
The preview of "" episode 6.05 has arrived, showing Gibbs in pursue of a marine's murderer that puts him in a collision course with an old friend, FBI agent Fornell. The episode which will be called "Nine Lives" will be aired on October 21 on CBS at 8/7c.

Although many Tuesday prime time shows on TV have been pre-emptied for the second presidential debate this week, "NCIS" still gained a rather high rating with 15.7 million viewers, a number that overtook "" result episode (13.4 million). However, CBS total viewers ranks second after ABC that covered the debate.

News
>
Celebrity Gossip
October 15, 2008 08:41:02 GMT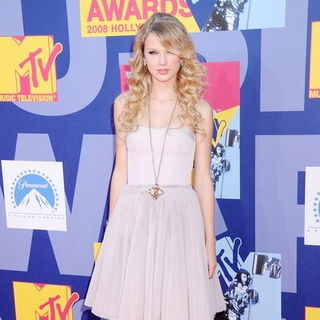 Catching the fever of the forthcoming U.S. presidential election, shares her feeling about getting involved in the political affair, claiming her first experience to vote on the upcoming November 4 event as "cool and empowering." To Redbook magazine she admitted, "I felt this responsibility that I've never felt before - I actually had a say in the political discussions of my country."

Recalling the day she registered to vote, the country singing sensation claimed she did it on her 18th birthday. "The first thing I did this year on my 18th birthday was register to vote," Swift tells Redbook magazine. "I was still in my pajamas and I got on my computer and registered."

News
>
Movie News
October 15, 2008 08:32:39 GMT

The chance of 's character, Mutt Williams in "", to be the center of attention in future "Indiana Jones" movie is getting grimmer by the seconds. On the heels of , also dished out any possibility of Indy passing the torch to his son.

Throwing cold water to the speculation when talking to Moviefone in support of "Skull" DVD release, Ford gave out clarification on where "" won't go near. "No, that's never been [the idea]," he spoke of the possible passing of Indy's fedora. "As George has famously said, we'd have to call it 'Mutt Jones: The Search for Elvis.' [Laughs.] I think it just doesn't work that way. And there's definitely a distinction between passing the fedora and someone picking it up."

News
>
TV News
October 15, 2008 08:11:37 GMT

The prom night is delightful for one, and devastating for another in the 1.08 episode of "". Nathan who asks Naomi to come with him to the homecoming dance, ends up hooking up with Annie, causing Naomi to feel jealous.

On other development, Adrianna returns and tries to make amends with Naomi after recuperating from her health scare, but her ex-BFF refuses to forgive her for the betrayal. Adrianna makes a surprising connection with Navid, who helps her through her situation.

News
>
Music News
October 15, 2008 08:03:04 GMT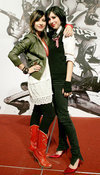 have launched a new web show called "UNTOUCHED" on their Yahoo! video channel "" presented by Yaz. Beginning Monday, October 13, the weekly series will chronicle Lisa Origliasso and Jessica Origliasso's journey to stardom in the U.S. as they tour the country in support of their current Sire Records' album, "".

The first episode of the web series will delve into the band's childhood when the two sisters grew up in Brisbane, Australia. It will also give viewers an inside look on how they became superstars. The following episodes will chronicle the girls' behind-the-scenes as they arrive in America to prepare and rehearse for their recent tour with . Viewers will have a front-row seat for Lisa and Jess with the Jonas boys, their first performance on the tour, and get a glimpse at what their life on the road is like.

News
>
Celebrity Gossip
October 15, 2008 07:18:24 GMT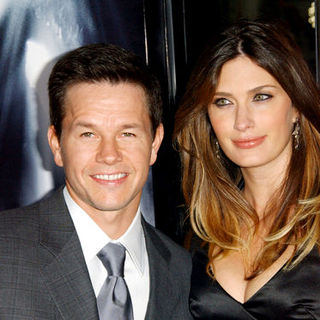 Previously telling the press he and model fiancee Rhea Durham have been talking about hosting an August 2009 wedding, gives update about what kind of ceremony he would have. Sharing more details, he told US Weekly at the Hollywood premiere of his latest film "" Monday, October 13, the upcoming nuptials will be very intimate.

"Catholic church, small, family only, no media!" the movie hunk told the publication. "And there will be no wedding pictures sold to any magazines!"

News
>
Movie News
October 15, 2008 07:13:37 GMT
After of "The Hobbit", dragon Smaug and Wargs, director Guillermo Del Toro speaks out about what he knows of the casting. Talking to MTV, the 44-year-old fesses up that no one has definitely come on board the project though he and his crew have in mind some of the potential actors.

Asked whether will be cast as Elrond once again, Del Toro reveals that he has the intention to approach the star as well as other "Lord of the Rings" actors, like and . "Oh yeah. We have to approach him - of course," he says. "Hugo Weaving, Andy Serkis, Ian McKellen - they all must be approached to do the movie."

News
>
TV News
October 15, 2008 07:09:27 GMT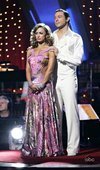 Another pair was being eliminated this week on the Tuesday, October 14 episode of "". The couple of professional dancer, Karina Smirnoff, and celebrity chef, Rocco DiSpirito, got the lowest total score from both the judges and audience voters, which is 18 out of 30. They both were practicing Samba dance during their competition in the show.

After the score announcement, DiSpirito asked one of the jugdes, Bruno Tonioli, to show a better Samba dance to him. He said, "For my final request, I would love it if Bruno could show me how to make my hips move properly." They finally had a duel Samba together.