News
>
Celebrity Gossip
August 02, 2007 08:22:56 GMT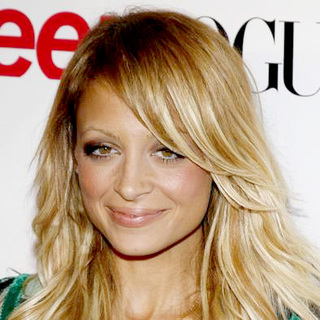 Hot on the heels of her shocking revelation to ABC News' Diane Sawyer that she's almost four months pregnant with boyfriend Joel Madden's child, there comes a new report claiming is expecting a baby boy.

In Touch Weekly quoted an insider as saying that Nicole already went to Cedars-Sinai Medical Center in LA on July 25th to have a very enlightening ultrasound. She's said to be very happy in knowing she's going to have a baby boy, despite the fact that she would like to have a daughter.

News
>
Movie News
August 02, 2007 07:49:23 GMT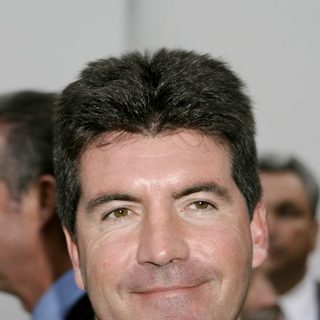 Music mogul apparently has developed a new interest in entertainment industry. The "American Idol" judge reportedly is now venturing into film production through a music-themed project tentatively titled "."

Inspired by Alan Parker's 1980 effort "Fame", pic will be set behind the scenes of a TV singing competition in the vein of "Idol" and British show "X-Factor" while centering on the show's ten contestants who try to make it to the top.

News
>
Music News
August 02, 2007 07:33:23 GMT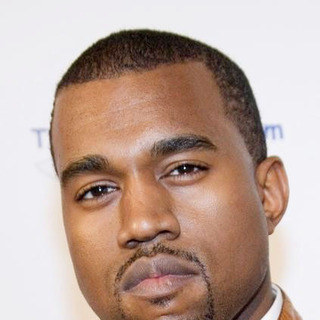 has tied an unlikely collaboration with an indie pop band Peter Bjorn and John. The R&B crooner is inviting the Swedish group to be his backing band in Way Out West gathering.

Both acts are slated to play the trio's breakthrough hit "Young Folks" that peaked at #35 in U.K. Singles chart. The festival is to be held in Gothenburg on August 11.

News
>
Movie News
August 02, 2007 07:20:13 GMT
Mystery continues to surround on J.J. Abrams-produced monster movie "1-18-08." Also referred as "Cloverfield", the project now is speculated to have a new title called "Overnight."

A posting on Slashfilm.com has informed a new trademark named "Overnight" was registered on July 18, 2007 for the use in "motion picture, television and music production and distribution services" by attorneys known to be associates of Abrams. What makes things fishy here is that they also happen to be the ones registering the , which has been presumed to be the viral website for the project, as well as the name of Abrams' production company, Bad Robot.

News
>
Celebrity Gossip
August 02, 2007 07:17:32 GMT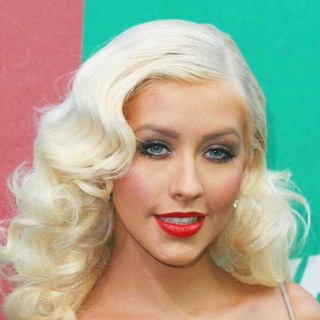 Breaking news, and hubby Jordan Bratman are expecting a baby girl.

Despite her being tight-lipped on the persistent pregnancy speculation, In Touch Weekly reported that the songbird is expecting a girl. Still according to the publication, Christina who is now about 18 weeks pregnant had had an ultrasound at Cedars-Sinai Medical Center in LA to find out the sex of the unborn.

News
>
Celebrity Gossip
August 02, 2007 06:25:11 GMT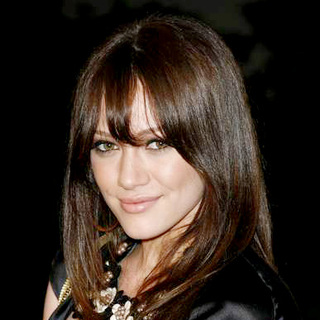 and love the teen, literally. Both stars have been booked to host this year Teen Choice Awards, slated to air August 26th on FOX.

This is Duff's second time hosting the Teen Choice Awards, being her first was in the 2005. She herself won Choice Movie Breakout Star - Female Teen Choice Award in 2003 for portraying the title role in the 2003 teen comedy "", while Cannon already earned four Teen Choice nominations, including one this year for Choice TV Personality.

News
>
Movie News
August 02, 2007 05:13:42 GMT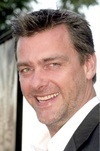 Vigilante Frank Castle is ready to load his guns again this year. Lionsgate Film as the company producing "The Punisher 2" revealed in its new press release issued on Wednesday morning (August 1) that production on the flick has been set for an October start date with "Rome" star starring under Lexi Alexander's direction.

Marks the third screen incarnation for the Marvel Comics' anti-hero, the project reportedly will be made for an R rating and take place in New York where the titular character runs up against a mobster. Nick Santora, Kurt Sutter, Matt Holloway, and Art Marcum penned the script while Marvel Studios' Kevin Feige is producing alongside Avi Arad and Gale Anne Hurd.

News
>
Music News
August 02, 2007 05:13:19 GMT

Verizon Wireless is getting avid at its music sponsorship. The phone company has tied a deal with Australian rockers to release the band's entire back to back catalog, making itself the only company to gain the exclusive right.

The digital catalog will be sold via Verizon's VCast Music service starting from March 2008 at $12 per album. All of the albums are available for full download except for the group's biggest hit, "You Shook Me All Night Long," which will be available as an over-the-air download.

News
>
Celebrity Gossip
August 02, 2007 04:52:41 GMT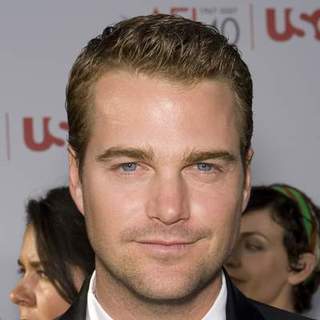 First, second, third, fourth, and there it goes the fifth. Already have four children together, and his wife Caroline Fentress are expecting child No. 5.

Announced the good news on Wednesday August 1st during an interview with NBC "Today" show, the actor told co-host Ann Curry, "Another on the way. Yeah, we're just starting to figure out how it works. I think I know why this is happening, but we're really excited about it."

News
>
Music News
August 02, 2007 04:39:03 GMT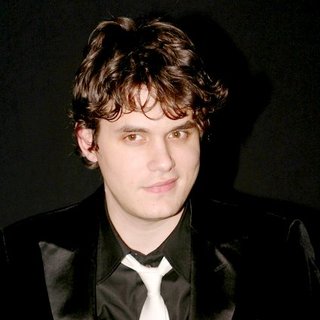 A number of musicians are paying tribute to the late victims of Virginia Tech incident. Those slated to perform at the University's Lane Stadium are , , Virginia-born country singer and rapper .

"We have a profound respect for the incredible resolve and unwavering sense of hope the university community has shown, and are honored to have the opportunity to share this evening with Virginia Tech," said Dave Matthews Band's drummer Carter Beauford.

News
>
Movie News
August 02, 2007 04:17:12 GMT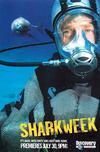 Going into the surface Sunday night (July 29), Discovery Channel's "Shark Week" really got off on the right fin in its twentieth anniversary with the airing of "Ocean of Fear: The Worst Shark Attack Ever."

Telling about the true story of survival experienced by the crew of the sinking U.S.S. Indianapolis, the program amazingly attracted 3.9 million total viewers from 9-11 PM to become the highest-rated premiere episode on record for the event, beating out 2003's "Anatomy of a Shark Bite" (3.2 million).

News
>
Celebrity Gossip
August 02, 2007 04:12:01 GMT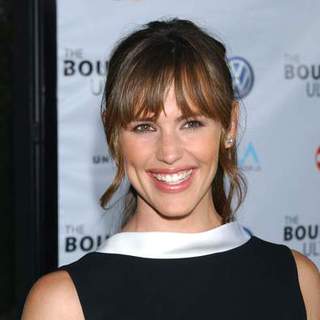 A film, TV actress, and producer as well, reportedly is heading to Broadway, set to join the cast of the revival of Edmond de Rostand's romantic classic "Cyrano de Bergerac".

David Leveaux of the musical "Nine" is in hand to direct the play which is about to feature a translation and adaptation by Anthony Burgess. Garner, who's said to be in negotiations, will probably play Roxanne, the French socialite with whom the title role Cyrano, played by actor , is secretly in love.

News
>
Music News
August 02, 2007 03:52:41 GMT

Billboard.com has gained confirmation that will not release a new studio album called "King Mathers". The rapper's label Interscope said "there is no new Eminem record on the schedule right now."

With his latest effort being 2004's "", Eminem had sparked questions on the long break that he took from releasing a new album. Just few months ago a website named kingmathers.com suddenly surfaced and promoted an Eminem album of the same name. The site that has been shut down, read; "Guess who's coming back? The first new studio album (from Eminem) in more than 2 years. Coming soon."

News
>
Movie News
August 02, 2007 03:44:35 GMT

Another day, another project from Universal Pictures. The giant film company is now being reported to have put a new sports comedy titled "" into its future movie slate following its plan to make "" alongside Circle of Confusion and Spitfire Pictures.

Story takes shape after a fire incident destroys a local YMCA's tennis court, leading the kids to ask a favor of a local country club to allow them playing on its courts for the summer. This, however, ignites a rivalry between a hardworking blue-collar YMCA pro and a blue-blooded playboy country club pro.

News
>
Celebrity Gossip
August 02, 2007 03:39:31 GMT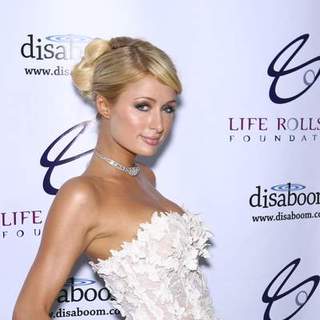 A model, actress, recording artist and business woman, is jumping on the shoe bandwagon, having her name licensed to her own line of footwear.

The hotel heiress has signed a licensing agreement with the Antebi Footwear Group to launch a signature footwear line under her own name, which collection is inspired by her cutting edge style.