News
>
Celebrity Gossip
December 24, 2007 04:31:39 GMT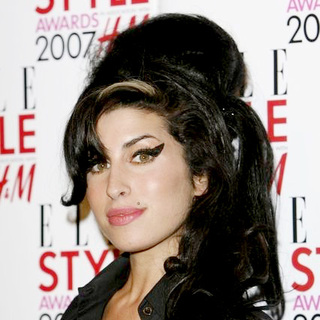 is the target of British criminals kidnapping. Words are spreading that the troubled singer has been threatened with a kidnapping plot that is made by the prisoners at her husband's jail, London's Pentonville Prison.

Allegedly, the criminals demanded Winehouse's man, Blake Fielder-Civil who is jailed for the account of perverting justice, to give them ransom as much as 200,000 dollars/100,000 pounds or they would abducted the British star. The threat reportedly terrified Fielder-Civil as he sent a frantic warning to Winehouse stating, "Be on your guard and stay safe."

News
>
Celebrity Gossip
December 24, 2007 03:58:54 GMT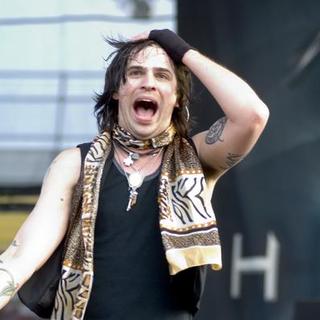 Another celebrity was being arrested for DUI charges. On Friday, December 21, the lead singer of '', Austin Winkler, has been arrested in Jonesboro, Arkansas because he was suspected of driving while intoxicated.

According to the Jonesboro police, the 26-year-old rocker was being arrested by Patrolman Anthony Zaffarano at about 11:30 p.m. after a traffic stop. He was being stopped at the intersection of West Matthews Avenue and Crescent Cove because the police spotted him driving a silver 2003 Suzuki SUV traveling south on Gee Street without putting on his headlights.

News
>
Movie News
December 24, 2007 03:54:32 GMT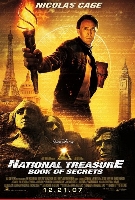 Bringing back the joy of adventure on the big screen, "" easily repeated the success of its predecessor as it made a fantastic debut of $44.8 million to become the No.1 movie on weekend box office ended Sunday, December 23, 2007.

The sequel also scored great in its overseas run by collecting $22.3 million from 17 international markets, mostly in Asia, and is expected to take in more than the $173 million the original did when it opens in European regions in February 2008.

News
>
Celebrity Gossip
December 24, 2007 03:13:12 GMT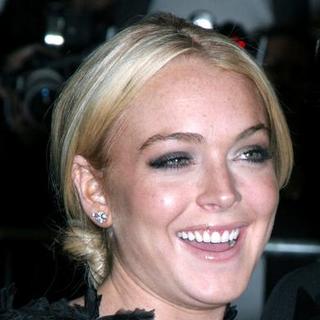 exchanged her drugs habit for a manic addiction to sex, according to News of the World. The British tabloid reported that the Hollywood starlet's ex-boyfriend, Riley Giles, had revealed the fact in an exclusive interview explaining how the 'Mean Girl' star longed for marathon nights of lust as she fought off her drinking and drugs addictions.

To News of the World, the snowboard daredevil explained as quoted, "Lindsay's definitely a nymphomaniac. She's wild in bed. We'd have sex a couple of times in the day and then go to it through the night. We once did it four times in a row straight. That was crazy. Lindsay was insatiable. She'd demand sex again and again. We'd go at it for hours."

News
>
Movie News
December 24, 2007 02:45:21 GMT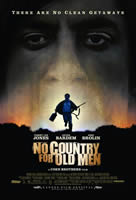 Critics' favorite "" took another glorious turn in the award season as the crime drama thriller triumphantly topped this year's Florida Film Critics Circle Awards, handed out Friday, December 21, 2007.

Overall, the Miramax Films' acclaimed feature swept four kudos of Best Picture, Best Supporting Actor for , Best Director for brothers Ethan and Joel Coen, and Best Cinematography for Roger Deakins. The latest turned out to also get honored for his work in Western drama "", which recently was deemed Best Picture at the 2007 SFFCC Awards.

News
>
Celebrity Gossip
December 24, 2007 02:17:35 GMT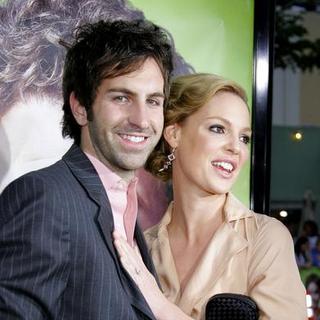 On Sunday, December 23, at the Stein Erikson Lodge in Deer Valley, Utah, 'Grey's Anatomy' star, exchanged vows with her musician fiance, . The private ceremony which lasted about 30 minutes was held inside the white-draped tent and attended by 80 friends and family, including her co-stars in Grey's, T. R. Knight, , and .

In the intimate ceremony, Heigl wore a traditional white Oscar De La Renta gown, while her groom dressed in Tommy Hilfinger. Accompanying the bride and the groom, the bridesmaids, including Heigl's maid of honor who is her sister, were dressed in cranberry red cocktail dresses also designed by De La Renta. Meanwhile, the groomsmen, including T. R., and the best men whose honor was given to Kelley's younger brother wore Hilfiger.

News
>
Movie News
December 22, 2007 07:03:38 GMT

Choosing an unusual theme for its new film feature, New Line Cinema is on the move to make a picture focusing on exorcism entitled "", which will tell the true story of an American priest who studied this practice of evicting demons in Italy.

Project turns out to be based on the upcoming nonfiction book by Matt Baglio, a Rome-based journalist who was allowed to follow the young priest during his months of training with a senior exorcist at a school affiliated with the Vatican. The book, subtitled "The Making of a Modern Day Exorcist", has been slated for publication in early 2009 under Doubleday.

News
>
Movie News
December 22, 2007 06:01:54 GMT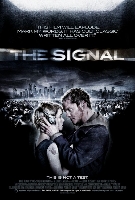 Bringing up new material for every horror fan to take a glimpse at, Magnolia Pictures has launched online a full trailer for its upcoming flick "" which reveals more about the film's story.

Most of the footage feature the chaos that occurs around the town after a mysterious signal is transmitted to the citizens through the electronic devices they own. It appears that the transmissions have turned many of them into violent, uncontrolled human beings who have no hesitation to hurt, even murder their kind.

News
>
Music News
December 22, 2007 05:26:24 GMT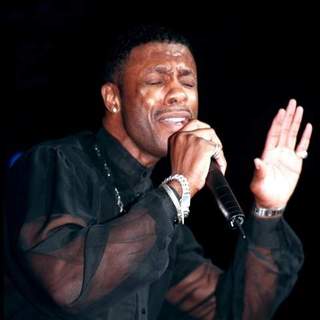 is expected to release new album next year. According to Reuters, the American R 'n' B artist will release "", his first after more than five years, on March 18, 2008.

In the album, Sweat will sing a duet with Keyshia Cole and Athena Cage on "Love You Better" and on"Butterscotch" respectively. He will also showcases his falsetto vocal for the first time on "Somebody". Further, this album will be Sweat first album released under Atco Records and will feature "Suga Suga Suga" as the first single. Other tracks include "Just Wanna Sex You" and "Never Had a Lover".

News
>
Music News
December 22, 2007 05:07:46 GMT

The music video of 's official first single 'Love is Free' from her 2008 album '' premiered on-line. In the music video , the blues rock singer as often can be seen singing accompanied by her acoustic guitar. As the previous music video showcasing another single from the album 'Shine Over Babylon', it also picks up the environmental and poverty issues.

The video was started in black and white nuance showing Crow walking toward a boat bringing along her guitar. As she rides the boat, colors filled the screen. It depicted situation where wrecks along the river Crow's is passing were scattering everywhere and people are playing music and having fun on top of the wreckages.

News
>
Celebrity Gossip
December 22, 2007 05:04:51 GMT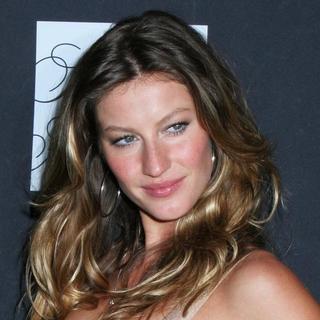 Is the regular face in the Dolce & Gabbana clothing and fragrance campaigns, can add fashion designer to her resume now that she's designing a range of clothes for the high-end fashion house.

Turned down offers of designing in the past, she has reportedly been encouraged by close pals Domenico Dolce and Stefano Gabbana to try her hand at the new line.

News
>
Movie News
December 22, 2007 04:53:16 GMT
Looks like fans of "X-Men" series have to wait longer to find out who will play Sabretooth in the upcoming "." Giving a response to the on his involvement in the project, Scottish actor has denied that he is approached for the role during a Los Angeles press day for his latest vehicle "."

"Itís not true," the "" star stated to MoviesOnline. "I havenít even met on it, I havenít spoken to anybody and I havenít seen a script. And I think Iím working when itís going on, so itís not Ė"

News
>
Celebrity Gossip
December 22, 2007 04:36:00 GMT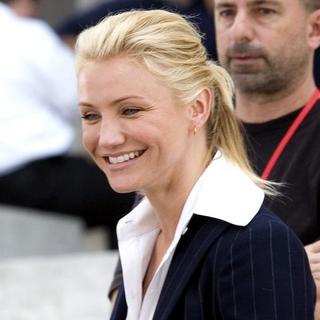 , and have topped a new poll held to find style queens. The three movie beauties are all included in Life and Style's list of Most Stylish Stars of 2007.

Concerning the honor, the threesome has been given fashion nicknames to mark their status in the world of style. Here are the 10 Most Stylish Stars of 2007 according to Life and Style plus their style-related nicknames:

News
>
Music News
December 22, 2007 04:09:09 GMT
After four years in 'hibernation', is ready to release a new album some time on spring 2008. Words said that the 33-year-old Canadian-American singer is putting finishing touches on her seventh studio album, "". Allegedly, the 'Jagged Little Pill' hitmaker is currently working on cutting down the materials to only 11 tracks in the following weeks.

Concerning the album, Morissette opened up that the album that is produced by former Frou Frou member, Guy Sigsworth, dug deep into her personal struggles throughout the last few years. About it, she commented, "Really, in the end, the personal struggles are political. Our emotions align themselves with larger symptomatic things in the world. We face a large war out there, but (the album) more closely reflects the war in peoples' living rooms... the icy silence at home, versus the big cold war."

News
>
Movie News
December 22, 2007 03:57:26 GMT
At last the right one to play the titular heroine in "" is ultimately found. ComingSoon.net has come up with news claiming "Smallville" star Kristin Kreuk has been signed on to play the female fighter in this Hyde Park Entertainment's live-action adaptation of the popular Capcom video game.

Principal photography is reported to start in March 2008 using locations in Thailand with 20th Century Fox handling the distribution matters. "" helmer Andrzej Bartkowiak has been tapped to direct from script by Justin Marks, which focuses on Chun-Li's journey for justice.