News
>
Movie News
June 29, 2006 02:16:26 GMT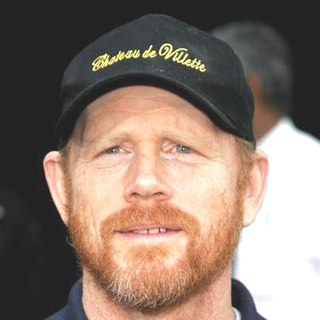 While "" still takes its run on cinemas, director Ron Howard has already planned to develop a new film and was reported by Variety to have interest in helming "The Changeling", a Universal Pictures and Imagine Entertainment production.

The project, therefore, joins the shortlist of big screen features the famed filmmaker is considering as his subsequent projects while he himself is attached to direct several pictures which included "" also "."

News
>
Movie News
June 28, 2006 09:42:55 GMT
It's now Jeff Buckley's turn to get his life made into a film biopic. Writer-director Brian Jun has given his agreement to take the double jobs to bring out the late musician's life to the big screen while the production will be handled by Buckley's mother, Mary Guibert, and Michelle Sy, who previously has seated as the executive producer in "."
"As a filmmaker on the rise, I think he is actually experiencing a lot of the things that Jeff would have been experiencing at that point in his life," so Sy commented upon her decision to assign Jun the task.

The attempt to make a biopic about Buckley actually has been developed by writer-producer Train Houston after acquiring the rights to David Browne's book titled "Dream Brother: The Lives & Music of Jeff & Tim Buckley" last year. This finally prompted Guibert, who controls the rights to her son's song, to fix her mind in taking an active role to make a movie about his life. "Over the years, the number of offers were unceasing, and I had resisted for so many reasons, one being that Hollywood, traditionally, did a lousy job of realistically portraying the life of people like Jeff," she revealed. "But the possibility that it could happen without my participation set me back to re-examine why I wasn't doing it."
News
>
Celebrity Gossip
June 28, 2006 09:35:24 GMT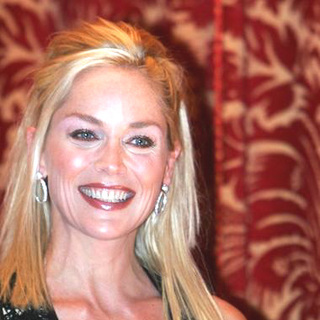 More and more notable figures want to adopt child. In fact, adopting child isn't something new for Hollywood actress .

Has had two adopted sons, Roan Bronstein and Laird Vonne Stone, the beauty reportedly has adopted her third, newborn Quinn.

News
>
Celebrity Gossip
June 28, 2006 09:20:02 GMT
Is it one of her strategic to get back people's notice on her? Only heaven knows. One thing for sure, her being naked on the cover of the August 2006 issue of Harper's Bazaar is just a very smart step of such diva as to regain her status as a superstar in world's music biz.

Confidently posed with her newly-dyed black hair, there you can see six different pictures of the pregnant diva. One of the many poses shows Britney in a black backless gown with baby boy Sean Preston in tow. The other one pictures the singer baring her burgeoning belly, wearing nothing but a g-string, lying down after the jump.

News
>
Movie News
June 28, 2006 09:16:39 GMT
Seemingly ready to make a venture into film producing, "Will & Grace" star has satisfyingly secured the movie rights to Sally MacLeod's novel, "Passing Strange." The actress is the latest cast member of the popular sitcom to go into production field after and .

"Passing Strange" tells about a woman who is persuaded by her husband's family to undergo a major cosmetic surgery and later falls into the arms of her black yardman to then embark on an affair with dire consequences.

News
>
Music News
June 28, 2006 08:48:29 GMT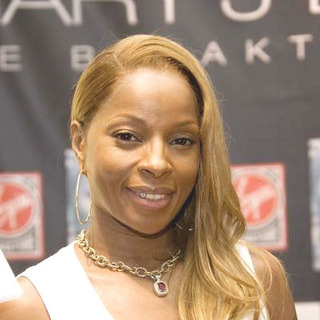 When some other artists nabbed only one award, the likes of , , and were all double winners at the 6th annual BET Awards held Tuesday June 27th, 2006. As of J. Blige, the singer was honored with Female R&B Artist and Video of the Year awards.

Meanwhile, West and Foxx both shared the Duet/Collaboration and Video of the Year awards for their duet on "Gold Digger". Chris Brown, in companion, brought home New Artist award and Viewers' Choice honor thanks to his set of "Yo, Excuse Me Miss". The other award winners were who was chosen as Male Hip-Hop Artist, who won the Female Hip-Hop Artist award and who took home Male R&B Artist prize.

News
>
Movie News
June 28, 2006 08:32:26 GMT
As the film version of "" keeps adding its cast, it eventually picks up to the line-up as Lucy Ewing and so puts off the hope of either or to secure the role, so TMZ has reported.

Daughter of Vegas showman , the actress therefore joins the likes of and to work together in bringing up the long-running '80s drama series to the big screen. The 19-year-old star previously has appeared in "" and most recently, "", which has taken the first spot in U.S box-office this week.

News
>
Celebrity Gossip
June 28, 2006 07:59:24 GMT
The one time King of Pop, , is planning for something special. He's considering a move to Europe.

Has been living in Bahrain since he was acquitted of child molestation charges a year ago, the pop star is said has fired his business managers, hired a New York firm to oversee his financial affairs and is moving to Europe to reignite a music career.

News
>
Movie News
June 28, 2006 07:37:46 GMT
The clouds surrounding "Parental Guidance Suggested" finally have been cleared, thanks to Dimension Films, as the company comes out to be the one which has successfully obtained the movie rights.

A multisketch sex comedy, the flick is the directorial debut of Adam Jay Epstein and Andrew Jacobson who also wrote the screenplay with John Solomon plus "Saturday Night Live" writers Andy Samberg, Will Forte, Akiva Schaffer, and Jorma Taccone.

News
>
Celebrity Gossip
June 28, 2006 07:27:53 GMT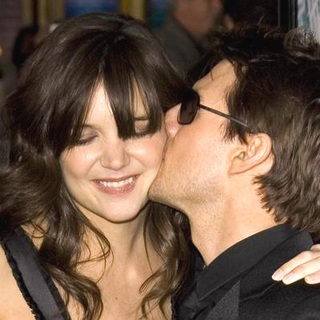 While numbers of celebrities competing one another to get the highest bid on their babies' photo, and refused to sell pictures of their new daughter Suri.

Why? Because the photos failed to get a significant price after being offered to the media.

News
>
Celebrity Gossip
June 28, 2006 07:05:20 GMT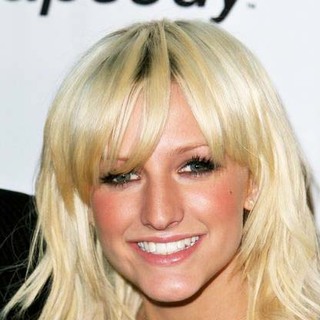 While some other artists out there waiting for the gold chance, snubs it. The actress reportedly has turned down a multi-million dollar offer to pose for famed men's magazine Playboy.

The Hollywood babe is said to have been offered $4 million contract, but decided to not to bare all for the legendary publication.

News
>
Movie News
June 28, 2006 06:51:29 GMT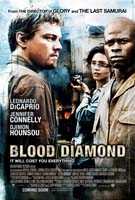 Considered to be a potential factor to hurt jewelry sales and the livelihoods of people in Africa due to its dramatic depiction of the so-called "conflict diamonds", upcoming Warner Bros. drama of "" has received complaints from a group of gem industry officials such as World Federation of Diamond Bourses and World Diamond Council.

Noticing that the movie tells about the awful tragedy in Sierra Leone where 50,000 people perished in a civil war that ended in 2002, the industry executives in response demanded the flick's producer, co-writer, and director to add a scene at the end of the movie telling about improvements that have been made after the incident so that public wouldn't be left thinking the situation is still in chaos.

News
>
Celebrity Gossip
June 28, 2006 06:28:02 GMT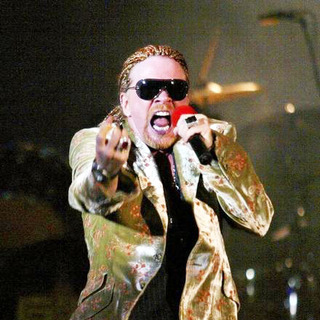 , the frontman of American hard rock band , was arrested by Swedish police early Tuesday June 27. According to a Swedish police spokesperson, Rose got into an altercation with a hotel security guard early Tuesday morning at an after party following Guns N' Roses' sold-out gig at the Globe Arena in Stockholm, Sweden.

The incident then left Rose arrested and booked on suspicion of attacking and threatening the guard and causing damage to the hotel. "He was deemed too intoxicated to be questioned right away," police spokesperson Towe Hagg told the Associated Press.

News
>
Celebrity Gossip
June 28, 2006 05:53:51 GMT
Nine months passed since her infamous cocaine scandal, has enjoyed quite her comeback to the fashion biz.

Previously dropped as the model of Swedish retailer H+M, Roberto Cavalli and Gloria Vanderbilt as a consequence of the disgraceful incident, Moss is reinvigorating her modeling career. Just now it is reported that British fashion house Burberry has unveiled the supermodel as the new face of their 2006 autumn/winter campaign.

News
>
Movie News
June 28, 2006 05:05:10 GMT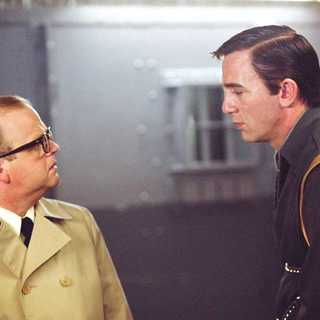 ©
Those who think that October is still far enough from this day to meet the worldwide big screen release of "" positively can see it few months earlier as the flick has just been chosen to be the opening feature for the 63rd Venice International Film Festival, so the organizers of the event have announced Tuesday, June 27.

Screened on August 31 as the Horizon Selection at the festival which runs through September 9, "Infamous" is another account of writer Truman Capote after Bennett Miller's Oscar Best Picture-nominated "" that takes focus on his investigation of a homicide in Kansas for his masterpiece "In Cold Blood."