News
>
Music News
August 01, 2008 08:39:01 GMT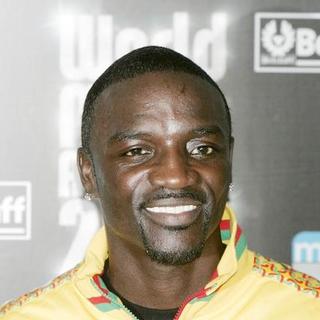 Rapper is said to seek for retirement after accomplishing his big dream of collaborating with King of Pop but the issue has been slammed by the rapper. "That was a dream come true," Akon told MTV on Tuesday (July 29). "You know how you come into a career and set your goals as to where you wanna start and where you wanna end? I had a wish list of all the collaborations I ever wanted to do. Mike was at the top. I was saying, 'Well, if ever I get to Mike, then that'll be the sign I can retire.' But I got to Mike 10 years earlier than I expected. So I decided not to make retirement goals anymore."

Akon has been approached by Michael to produce his forthcoming comeback album, which will be released under Akon's record label, Konvict Music. In a press release, the rapper gave hints by saying, "When (Jackson's) record comes out, read the label."

News
>
Music News
August 01, 2008 08:02:58 GMT

Alternative rap band which is influenced with such various genres as hip-hop, soul music, alternative rock, and blues rock, are reported to sing with their rapper friends such as , , and Pusha T in their new video for remixed "Everyone Nose." Commenting on the issue, lead vocalist said, "I think Pusha put the meltdown on it but I mean, I like everybody's verse because I think that Lupe killed it, Kanye killed it. Mine was more about style than how dope the rhyme was. It was really my melody that I liked more than anything-that's why my vocal approach was a little different from what you would hear me do. I wanted to just do something different that would look different on me."

Meanwhile, when asked about the concept, Pharrell said, "The concept [is based on] old '80s video-game graphics playing behind us while we're rhyming. We just want to have fun with the project. In a day and age where the record industry is what it is, I'm lucky enough to be on a label that understands and they'll just let us have fun." With four major guys united on the video, a source said that the remix is indeed a nod of nostalgia.

News
>
Celebrity Gossip
August 01, 2008 05:57:31 GMT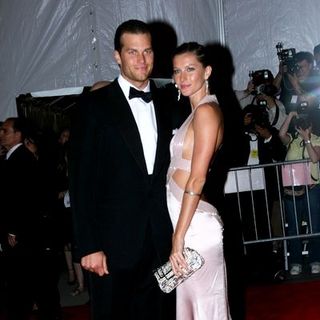 Her boyfriend is about to turn 31 years old Sunday, August 3 and wants to make sure he has an unforgettable birthday. Wants to do something special for him, the supermodel is turning herself into a calendar girl, about to pose in sexy lingerie and don a New England Patriots shirt for a special calendar for the footballer.

"Gisele wanted to do something special this year, so she is making a one-of-a-kind calendar for him," a source said. "She has got some racy lingerie shots, a birthday cake shot for August, and the expected picture of her in knee socks and his jersey!"

News
>
Music News
August 01, 2008 05:48:53 GMT

After the death of Freddie Mercury and retirement of John Deacon, Bryan May and Roger Taylor have been collaborating with rock singer Paul Rodgers since 2005 under the name of Queen+Paul Rodgers. This collaboration has then led them into studio to record their first album under the title "." Further, the album is finally set to be released in Europe on September 15 and in the U.S. or Canada on October 14 under EMI record label.

According to Paul, they have recorded nine tracks for the upcoming album in which all members of the band contributed their song writing. Meanwhile, other tracks will include cover versions.

News
>
Movie News
August 01, 2008 05:09:11 GMT
"" is one of Pixar's successful animation feature films garnering generally positive reviews and pulling in over $525.4 million worldwide. Following the fact that both "Toy Story" and "" are getting a sequel treatment with "" and "" respectively, one thing left to do for Pixar is to develop its sequel and it seems that it is indeed what the filmmakers have in mind.

Contrary to Brad Bird's earlier remark that Pixar were not in the sequel business, director Peter Docter hinted that the filmmakers behind "Monsters, Inc." have some thought about the possible sequel, "Monsters, Inc. 2". Revealing the info to MTV News at the 2008 San Diego Comic Con, the script writer of "" confessed, "We've thought about it. We've got a couple ideas." Still, Docter remains mum about further details on the sequel story.

News
>
Celebrity Gossip
August 01, 2008 04:42:47 GMT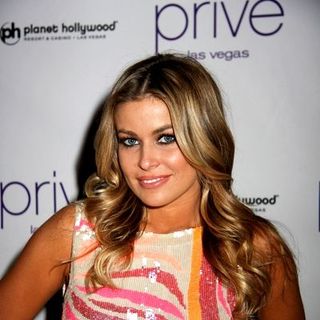 No stranger to burlesque, is back to her root, performing a burlesque show at Les Femmes Cheries, which is a new event that aims to create original Hollywood glamor by mixing cabaret, heart-pumping rock, classic pin-up beauties and high fashion. She managed to create a jaw-dropping show when during the event, held at the Key Club in Hollywood, California, she also performed the so-called "a red-hot act."

Used to be one of , Carmen took the stage in black satin bra and knickers with a sheer black body over the top. has the raunchy pictures of Carmen while she was performing the burlesque show.

News
>
Movie News
August 01, 2008 04:21:36 GMT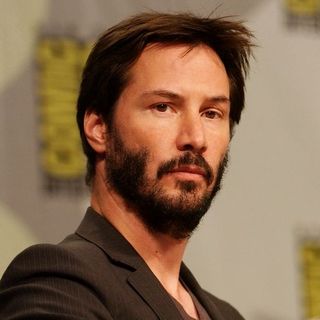 "", the Japanese anime about the adventures of a band of bounty hunters, has long been rumored to be brought into a U.S. big screen, but it is not until a few weeks back that the speculation seems to be more real than ever. Now, the rumor is hypening up with words hinting on the possible casting of a particular Hollywood actor.

According to First Showing, the live-action adaptation of the animated series has "Matrix" trilogy star, , attached to portray the lead character, Spike Spiegel. In fact, the 43-year-old has been attached to the former member of the Red Dragon Crime Syndicate character for more than 8 months.

News
>
Music News
August 01, 2008 04:07:40 GMT

Singer is said to be very disappointed after losing chance to sing the official bond theme song. The singer was scheduled to collaborate with for "" but the plan was canceled following Amy's health condition in which she has suffered from adverse reaction of anti-drugs medication.

"It's really disappointing, of course it is. But at the time Amy was going through some shit, and now she's doing great, so who cares if we missed the Bond boa," says Mark. "We're both gutted we missed out on 007, but there will be other great opportunities for us."

News
>
Celebrity Gossip
August 01, 2008 03:54:41 GMT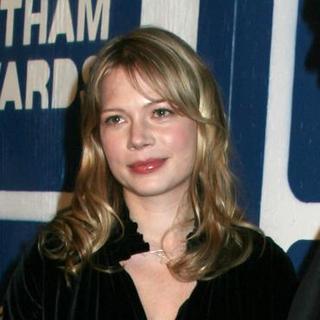 Them being spotted together provides further evidence that they're couple. , in companion of her daughter Matilda, was photographed together with director Spike Jonze only to add fuel to rumors that they're dating.

Williams and Jonze were snapped boarding a private jet bound for Oregon on Thursday, July 31. She was seen wearing a black top and short cream-colored pants, pushing daughter Matilda in her stroller. Jonze was spotted in a rather formal suit, wearing a long-sleeved shirt with a striped tie.

News
>
Movie News
August 01, 2008 03:44:34 GMT

In support of "" promotional effort, Sony Pictures have put forward the first trailer of the teenage comedy flick starring "" star and 's daughter in "", . Courtesy of MySpace, the video footage provides a clear background story of the two main characters, Nick and Norah.

The compilation of clips kicks off with footages explaining the doleful life of Nick O'Leary, a sensitive high school musician who is bad on a relationship. Following that, the clips shift to give a glimpse of Norah Silverberg, a college student who always goes by the rule. Then, it is explained that on the particular night, Norah is going to break all her rules when she meets Nick. From there, the two embark on a romantic one night adventure.

News
>
Movie News
August 01, 2008 02:56:12 GMT

It looks like that "Prince of Persia" fans have to wait longer to see "" the live action adaptation of the popular video games at the big screen. Walt Disney Pictures, the studio producing the action adventure adaptation, have announced that they have decided to move the release date from its original schedule on June 19, 2009 to May 28, 2010.

On the delaying of the schedule, the mouse house do not offer any reason. Still, with the new release date, the Mike Newell-directed film will have a four day opening due to the Memorial Day weekend. Nevertheless, the new date set "Sands of Time" pinned between ' "Shrek Goes Fourth", which is scheduled to be released a week prior, and Marvel's "" set to hit the theaters a week after.

News
>
Celebrity Gossip
August 01, 2008 02:54:12 GMT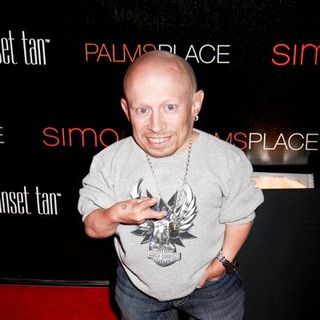 The legal case is rolling yet again. Has settled his $20 million lawsuit against the parties which attempted to make public his sex tape with ex-girlfriend, is now suing the then girlfriend and sex tape partner, model Ranae Shrider, who leaked the tape to TMZ.

In a lawsuit filed Thursday, July 31 in Los Angeles Superior Court, the so-called "Mini-Me" actor branded Shrider's action of leaking the tape as "perhaps the most flagrant violation of an individual's personal privacy rights." He also sued her for intentional infliction of emotional distress and battery.

News
>
Music News
August 01, 2008 02:51:19 GMT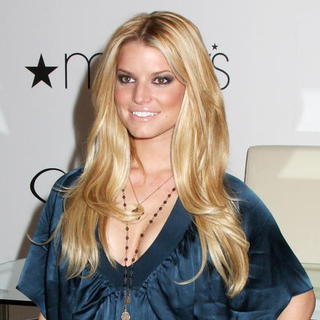 Singer has claimed that she had been mentally abused by someone from her past. According to a source, Jessica alludes the abuse that she has experienced in one of her songs "Remember That" from her upcoming country album "Do You Know?"

To Elle magazine, Jessica said in conviction that most of the songs in her new album is the result of her own experience. "There's nothing on my album that you're gonna hear that I don't relate to or that I haven't experienced," said she in a statement.

News
>
Movie News
August 01, 2008 02:30:17 GMT

At the 2008 Cannes Film Festival, "Che", the Steven Soderbergh's Che Guevara biopic which is a merged version of two films entitled "" and "", is one of the movies that has created such a buzz with both parts being nominated for the coveted Golden Palm Awards. Now, one part of the biopic drama, "Argentine", has gotten its trailer leaked out.

Opened with a scene where Che portrayed by is enjoying his cigar, the video continues by displaying him delivering his speech in front of United Nation's delegacies. Though the compilation of clips doesn't provide the film's plot and is in Spanish, it still gives out the feeling of what the movie is all about exposing the Cuban revolution and the fight to take over the dictatorship of Fulgencio Batista.

News
>
Celebrity Gossip
August 01, 2008 02:09:10 GMT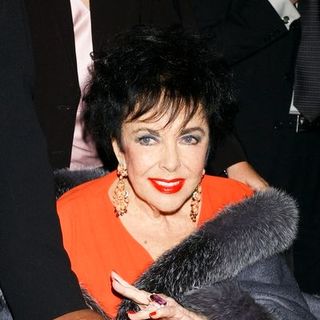 The hospitalization of veteran actress has become talk of the town. A representative for her in fact was quick to set the record straight on that matter, issued a statement confirming the star is fine despite her hospital visit.

The National Enquirer broke the news that Liz was put on a life-support machine after suffering from congestive heart failure. It is also claimed that her children were called to her bedside. The report cited what the site dubbed as simply "a friend". Britain's Daily Mail published a similar account too.