News
>
Movie News
October 21, 2008 02:17:21 GMT

A new featurette of "" has arrived. The promotional video contains many footage from the comic book adaptation film as well as discussion on the movie and the two major characters with director/screenwriter Frank Miller. In it, Miller talks about the first time he gets to know about this Will Eisner's comic book and what Eisner has contributed to the American comic books.

The featurette called "The Origin of The Spirit" also sees Miller explaining the nature of Spirit before he becomes the superhero and what power he possesses after he mysteriously returns from death. He also speaks out about Spirit's foe, the Octopus. Aside from that, the 51-year-old director also reveals that he initially refused the idea to direct the movie branding it as "a suicide job", but soon enough he changed his mind and won't let anybody else lays hand on the project.

News
>
Celebrity Gossip
October 21, 2008 01:53:41 GMT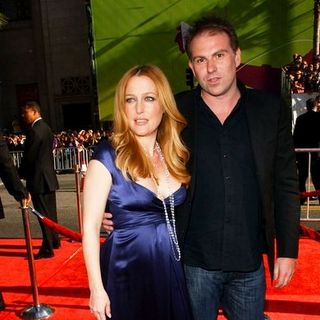 and her longtime boyfriend Mark Griffiths welcome a baby boy, the actress' representative, Kelly Bush, exclusively confirms to People magazine. The infant, named Felix Griffiths, was born on October 15 in London. He weighed in at 6 lbs., 15 0z.

Felix joins the pair's 1-year-old son Oscar who is going to turn 2 on November 6. Anderson also has a daughter Piper Maru, 13, from her marriage to television art director and production designer, Clyde Klotz.

News
>
TV News
October 20, 2008 09:48:56 GMT

The next episode of "Brother & Sisters" will show the meeting between Kevin Walker and Scotty's conservative parents which features Scotty's weird behavior in front of his parents. In other case, Kevin will also give uninterested action towards McCallister's offer although Kitty seems still wondering about it.

In "You Get What You Need", airing October 26, Sarah Walker tries to find a new exciting career while taking care of her two kids. Nora Walker suggests Saul to find a goal, then takes her own advice.

News
>
Celebrity Gossip
October 20, 2008 09:33:02 GMT

The squeaky clean image of remains questionable after several pictures of him striking some wild poses with his male friends are posted online. The pictures apparently are taken at the same time with which was posted on TMZ, judging from the fact that Justin wears the same cap and presumably the same black Calvin Klein boxer.

Bauergriffinonline.celebuzz.com, which is the first to leak the pictures, provides no details on the time and location of the pictures, but it is assumed that they are taken in a kitchen for in one of the pics there is a kitchen sink caught on camera. "Miley's Boyfriend: Justin Gaston Gone Wild!" so read the title accompanying Justin's wild pictures.

News
>
Music News
October 20, 2008 09:17:10 GMT

have released a music video in support of their new song called "Rescue Me". The music video mostly shows the rock band performing the song at one of their live concerts.

"Rescue Me" is a new song which is inspired by Dave Pelzer's book titled "A Child Called 'It'" and it comes out on the band's fourth major studio album "". The band's singer, Josh Todd, speaks of the book behind the song's inspiration, "There were times when I had to put the book down because the abuse of this boy was so bad, but I felt like the book found me ... I was compelled to write this song out of inspiration from this guy's incredible journey."

News
>
Movie News
October 20, 2008 09:17:06 GMT

"Resident Evil 4" could be on the way of being developed. In an interview with Sunday Sun, Paul W. S. Anderson revealed that he has thought of writing another installment of "Resident Evil" franchise. "I'm writing an adaptation of the Long Good Friday right now, set in present-day Miami," he said. "Then I will probably write Resident Evil 4."

Despite sharing out his idea on making this fourth film, the partner of actress didn't share details on the possible storyline he has in mind for the possible future project. In the meantime, some speculated that like the previous last two installments of "Evil", "" and "", the "" director won't be serving as director.

News
>
TV News
October 20, 2008 08:47:46 GMT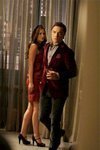 Tonight (October 20) on "", Chuck will get his spotlight as the womanizer of all. A TV spot to promote the episode called "Chuck in Real Life" where he carries out Blair's scheme to seduce Vanessa and destroy her later on, has been released attached to ' latest single "Womanizer".

Vanessa uses a picture of Catherine and Marcus to blackmail Blair into being nicer, so Blair asks Chuck to seduce Vanessa for revenge. who portrays Blair commented on the relationship between her character and Chuck, saying "I think Chuck is for Blair just like Blair is for Chuck. They are perfect together. But I think that the whole thing with them is that they fight."

News
>
TV News
October 20, 2008 08:23:31 GMT

Following the airing of "Back in Business" episode, ABC network have presented a preview to the next episode of "" through a promotional video. The thirty-minute-long video gives out a glimpse into the 5.05 episode entitled "Mirror, Mirror" and promises an episode that is full of surprises.

"Mirror, Mirror" will takes the viewers to see what has transpired on Wisteria Lane in the past five years. The episode will deal with Dave convincing Susan to throw a surprise party for Mrs. McCluskey's 70th birthday, Jackson wanting his relationship with Susan to go to the next level and Gaby's concern that she might be pregnant.

News
>
TV News
October 20, 2008 08:22:33 GMT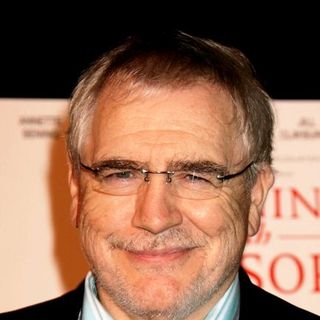 The upcoming NBC TV series, "", will reunite two "Deadwood" actors, and . Cox will join McShane for four episodes on its midseason series, playing a role as a former King Vesper who is also the rival of King Silas, played by McShane.

Both actors have been cast together in 2006 "Deadwood" TV series. Cox played a role in the series' third season as a flamboyant stage promoter who comes and settles in Deadwood for a long term. He is a close friend of Albert Swearengen, played by Mcshane. Swearengen is the owner of the Gem Saloon and the founder and de facto head of Deadwood.

News
>
Music News
October 20, 2008 08:14:43 GMT

A music video to support 's new song "Mr. President" has been debuted. Having , who also provides backing vocals for LL Cool J on the song, as a cameo, the music video gives a look at America's recent political issues and reveals questions that the rapper wants to ask to the current and forthcoming presidents.

Along with a scene where a mother cries over her son's death on a war, LL Cool J raps, "Mr. President, are you aware/our flesh and blood is dying over there/when the coffins come back." The rapper also questions the head of the country at the verses saying, "Do you care/when only the poor kids die, is it fair/Don't get me wrong I respect the flag/but it hurts to see a kid in a body bag/he fought for his country with all he had/now we have a family without a dad ..."

News
>
Celebrity Gossip
October 20, 2008 08:05:01 GMT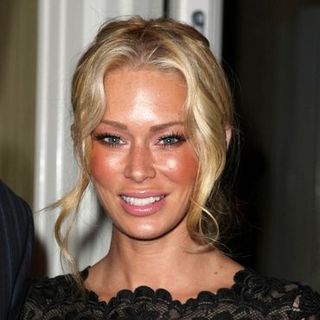 Carrying twins, her first children with longtime boyfriend , posts several pictures of her baring her growing belly on her MySpace blog. There are six pictures on it, all of which chronicling the age of the actress' pregnancy, starting from 6 weeks long when her stomach was still "a bit bloated."

Two of the six pictures are new. They show Jenna sporting a 12-week-old baby bump. Many of her fans have given their comments about the pics, a peek of which can be seen on .

News
>
Movie News
October 20, 2008 07:37:04 GMT

Another "Big Momma's House" film is going to the big screen. During the "" press day in Beverly Hills on Sunday, October 19, producer David Friendly opens up about the development of "Big Momma's House 3" to IESB.

On the subject, Friendly reveals that the third film is currently in its script writing stage. Though this movie has been rumored to be finished for 2008 release, the producer of "" and "" suggests that "Big Momma 3" is expected to be ready by 2009.

News
>
TV News
October 20, 2008 07:33:43 GMT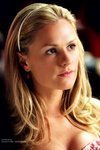 The next episode of "" will live up to its title, bloody. "The Fourth Man in the Fire" sees another tragedy that Sookie tries to hold herself together for. Sookie also uses her special ability in listening inside people's mind at Bill's request, allowing her to help powerful vampire Eric rooting a thief at Fangtasia.

Meanwhile Amy shows her dark side when her demand for V Juice gets stronger. Jason who meets her at Merlotte's and charmed by her, is forced to go on a venture to fulfill the need. Tara is amazed by Lettie Mae's turnaround, and considers similar therapy for herself after lashing out at Sookie and Sam. Rene pops the question to Arlene while Sookie is baby-sitting her kids.

News
>
Music News
October 20, 2008 07:25:47 GMT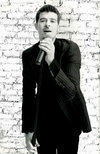 In September 2008, released his third major studio album titled "". Speaking of the album, the singer stated, "It's time for hope and change. It's in the air. And I'm speaking on the times around me." On one of the songs called "Dreamworld", he narrated a racism situation that his wife "faces being an African-American woman in society and in Hollywood and the opportunities and the playing fields not being leveled." The 31-year-old musician explains, "In that conversation, we just started talking about what our dream world would be - that includes me and her walking in Mississippi without anybody looking at us."

Thicke began pursuing a music career at the age of sixteen by professionally writing songs for recording artists like , , , , and . In 2000, Thicke then embarked on a career as a front-and-center singer by releasing a debut album, "Cherry Blues Sky".

News
>
Celebrity Gossip
October 20, 2008 07:21:45 GMT

, the model boyfriend of , has been caught in the act, posing shirtless for the camera with his male friend. The picture, apparently, is taken for private collection and has been posted online on TMZ on Saturday, October 18.

The pic shows Justin wearing a black-colored Calvin Klein boxer and a matching cap. He is seen wearing a cross necklace too. He is photographed grabbing his friend's neck with his left hand and having a glass of drink on his right hand.