News
>
Music News
February 18, 2008 04:09:48 GMT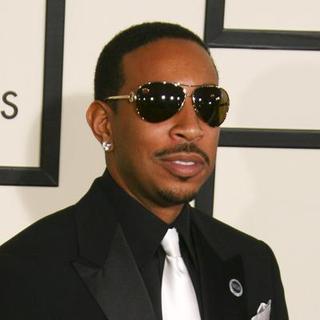 has opened up a chance for public to get a share of limelight like him. The rapper launches a website that seeks talented songwriters who will be required to submit their homemade music to the site.

allow musicians to submit either original songs, riffs, beats, vocals or all of them. Those who join the community will be able to listen, collaborate with each other and vote which will be the "Track 1" or the so-called winner. "Track 1" creator will hit the studio with Ludacris and other "All-Stars" and has his or her creation put on the WeMix playlist.

News
>
Movie News
February 18, 2008 03:59:29 GMT

Criticized for being depending only on special effects, the sci-fi adventure "" proved otherwise as the film starring and jumped to the top of the domestic box office chart. At the end of this three-days weekend which ended on Sunday, February 17, the film pulled in $27.4 million and has grossed $34 million since its debut on Thursday, February 14.

On getting a head start by releasing the globe-trotting thriller on the Valentine's Day, the distribution executive of the 20th Century Fox, Bert Livingston reasoned, "Valentine's Day has become a great movie-going day." He further explained, "Even though kids are not out of school and people are working, it's still a holiday in the sense that in the evening, men take their wives, or girlfriends and boyfriends go out. Everybody goes to the movies."

News
>
Music News
February 18, 2008 03:41:46 GMT

The music video for 's second single from "" has been premiered on Yahoo! Music. "Hands on Me" is made the follow up to first single "Nolita Fairytale" and will be released tomorrow February 19.

The clip was directed by Marc Klasfeld who had previously helmed the music videos for Carlton's breaking through single "A Thousand Miles" and two others; "Ordinary Day" and "Nolita Fairytale". Carlton was shown lying on a bed being caressed by a man's hand while there's also a shot of her leaning on her piano but not playing it.

News
>
Celebrity Gossip
February 18, 2008 03:19:33 GMT

proved to have been well prepared to turn her 27th birthday in a big way and of course in style. The socialite turned 27 Sunday, February 17, and celebrated the day by performing with at Pure Nightclub inside Caesars Palace, Las Vegas Saturday night, February 16.

She reportedly started the night in black S&M inspired lingerie at the lounge introducing the Dolls before then performed together with the all-girl music group and was presented with a birthday cake.

News
>
Music News
February 18, 2008 03:03:21 GMT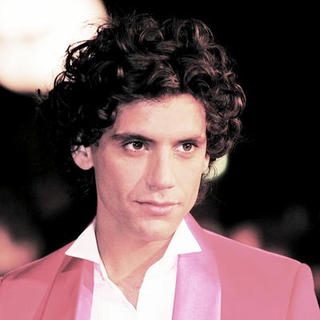 The nominees of Single of the Year at the upcoming 2008 BRIT Awards have been downsized from ten to mere five. Those 'surviving' the cut are 's "Grace Kelly", 's "Shine", The Hoosiers' "Worried About Ray", ' "Bleeding Love" and 's "Valerie" feat. .

The five British singles have beat out five others that include 's "1973", ' "Ruby", Mutya Buena's "Real Girl", ' "About You Now" and 's "Foundation". Voting for the winner on this category has been opened for British public on .

News
>
Celebrity Gossip
February 18, 2008 02:44:06 GMT

Have repeatedly denied a romance, and his rumored lover have been caught canoodling together.

The Hollywood heartthrob and the Australian supermodel were spotted canoodling on a sidewalk after a late night out in London last week. That's not all, Bloom was also said to have treated Miranda to a holiday in upmarket East Hampton on New York's Long Island recently.

News
>
Celebrity Gossip
February 18, 2008 02:34:56 GMT
Now that it's been a month after he suddenly called off what would have been his fourth wedding just 24 hours before it was due to take place, is said to have been finally ready to wed actress girlfriend Georgina Sutcliffe and is planning tie the knot Tuesday, February 19.

Bean, a film and stage actor, was due to wed Georgina in a register office service at Old Marylebone Town Hall in Central London earlier last month. He, however, called it off due to what was cited as "personal issues."

News
>
Music News
February 18, 2008 02:34:40 GMT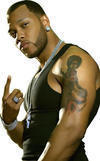 'Low' hitmaker has moved on with the promotion of his second single from debut album "". Despite the fact that "Low" has been at #1 on Billboard Hot 100 for more than 8 weeks, the rapper released the music video for next single "Elevator".

The song which is produced and featuring is made the official second single even though the track "Birthday" has been on the street first before "Low". "Elevator" has entered the Hot 100 chart at #116 and Hot R'n'B Songs chart at #100.

News
>
Music News
February 18, 2008 02:16:15 GMT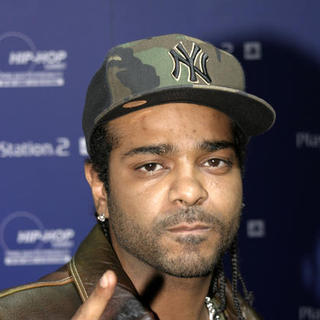 BET have premiered a new video from rapper for his new single "Love Me No More/Byrdgang Money". The song is the first single from Jones' mixtape "" which will be released tomorrow, February 19.

According to some reports, the mixtape has actually been released sometime ago in limited edition. However, with the help from Dame Dash, Jones re-mastered and remixed the mixtape for further release.

News
>
Celebrity Gossip
February 18, 2008 02:06:19 GMT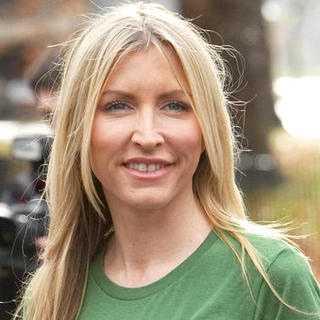 The very public and bitter divorce of and estranged husband has reportedly come into an end. With many other news media reported that the battle could wrap up by Monday, February 18, the New York Daily News claimed the pair have already settled their divorce with a whopping $108 million settlement being awarded to Mills.

The soon-to-be-former couple are said to have the amount of money broken down to a $40 million lump sum and $5 million more every year until four-years-old daughter Beatrice turns 18. The divorce settlement, still according to the Daily Mail, includes a strict confidentiality agreement.

News
>
Movie News
February 16, 2008 07:21:52 GMT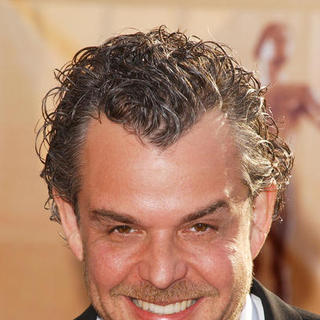 The co-star of in "Leaving Las Vegas" will be joining and in the action fantasy film "". According to JoBlo, the actor in "" has signed deal to portray young William Stryker.

The movie site noted that the news of Huston's landing the role dismissed speculation that television star of "Dexter" was considered for the part. Further, the site claimed that a source close to the production has said that the actor is already on the location to prepare for the filming.

News
>
Movie News
February 16, 2008 06:54:52 GMT

Talking about his new character in the drama film "", the star of "The Reservoir Dogs" revealed that he was forced to beg for the role because he didn't want to be knocked out by Hollywood actors, and .

According to press release, the 49-year-old actor originally joined the cast as the knocked out bare-knuckle fighter at the end of the film. However, when he knew that the people behind the film considering Bloom and Bale to be the lead, he refused the role and asked for the center character.

News
>
Celebrity Gossip
February 16, 2008 06:31:50 GMT

Engagement rumors are mounting, hitting celebrity power couple and .

It is reported that Justin has been spotted shopping for engagement rings at famous New York jewelery store, Tiffany and Co. and is planning to propose to his actress girlfriend Biel.

News
>
Music News
February 16, 2008 06:29:33 GMT

Cast of TV drama series "Grey's Anatomy" will celebrate the end of writers' strike by conducting a live singing performance. The Emmy-winning show and its spin-off "Private Practice" cast will entertain a number of crew affected by the strike that had just ended after three months while raising money for them.

Writers of "Grey's Anatomy" announced on their official site, "For one night only, the casts of Grey's Anatomy and Private Practice are coming together for a live performance! An unforgettable evening of laughter and song to benefit crew members who were affected by the strike."

News
>
Movie News
February 16, 2008 06:13:06 GMT

Having signed a deal with "" producers in early February, is rumored to be planning on bringing his another old character back to the big screen. According to reports, the renowned action man in "Rocky" and "Rambo" is preparing to depict once again Gabe Walker from his 1993's "Cliffhanger" as he is negotiating with Sony Studio executives.

On another character reviving news, it was reported that though the 61-year-old actor has promised to stop remaking "Rambo", he might be going to make another sequel to the film. To British talk show host Jonathan Ross, the former husband of actress Brigitte Nielsen revealed that it is the perfect time to play the character again. "I'd love to go back to Rambo again. You don't get to play that kind of character very often," he said "At first it was stereotyped but now I'm really proud to have done it. It's timely. Ten years ago it wouldn't have been right."