News
>
TV News
December 13, 2008 02:55:30 GMT

"" writer Stephanie Savage sat down to answer some questions from the fans of the show, including spilling a little detail on how they will wrap up the second season. When asked whether there will be another story between Blair and Nate, Stephanie answered with a definite "yes".

In the video interview that is posted below, Stephanie dished out that the old romance history of Blair and Nate kind of brings a special relationship to them this season. And with Nate getting over the problem with his dad, there's a chance that Nate will be back to Blair.

News
>
Music News
December 13, 2008 02:47:12 GMT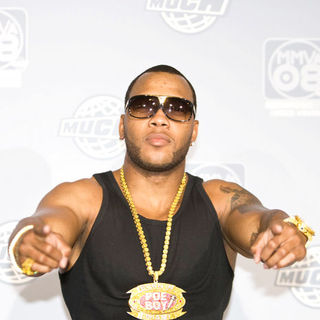 Rapper begins to cook up new materials for his sophomore studio album "". Eying to release the record in spring 2009, he is working with superhouse producers J Rock, Doctor Luke and DJ Montay to get it done.

First single off the upcoming album, which stands for "Routes of Overcoming the Struggle", is expected to come out in January 2009, according to Billboard. Unfortunately, the song's title still remains secret.

News
>
Movie News
December 13, 2008 02:46:04 GMT
The first full trailer of "" is making its round. Unlike its teaser which highlights on Madea's arrest by a band of police, this video footage reveals more on the movie itself, focusing more on the other characters, Assistant District Attorney Joshua Hardaway and young prostitute and former drug addict Candace Washington, and how the two grow closer together.

Starting the preview with a scene where Joshua's future best man states that Joshua has set a date for his wedding with fellow ADA Linda Holmes, the trailer quickly moves to Madea arguing with Cora. Then, the scene changes to a courtroom in which Joshua is dealing with a case that brings him face to face with Candace, a troubled lady he calls a friend, while somewhere else Madea is involved in a series of troubles, leading her to meet Candace.

News
>
Celebrity Gossip
December 13, 2008 02:34:27 GMT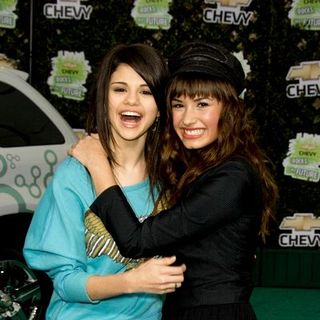 Best female friends and share in an interview with MSN on what they are going to do this Christmas. Both stars go into detail on their families' holiday tradition, from setting up Christmas tree to receiving gifts for the yearly celebration.

As for Selena, she shares plenty of her family's Christmas tradition, telling MSN she's heading back to her hometown Texas and will be spending the holidays with her family "for a good two weeks and doing nothing, which is very refreshing." There she will split her holidays up, having celebration with her mother and her family on Christmas day and then celebrating the Christmas Eve with her father and his family.

News
>
Music News
December 13, 2008 02:04:11 GMT

A video footage providing a look into the set of 's music video for their new song "Sooner or Later" has arrived. From the footage, it is revealed that the music video is directed by The Malloys, the same man who helped making "Breakout" music video. It is also unveiled that professional skateboarder Rob Dyrdek will be making a cameo appearance on the video.

Starting with a capture of the band's member Chad Hugo talking to the camera, the behind-the-scenes video continues to roll on with scenes showing Chad, and Shay Haley playing janitors in a stock market. Shay will be seen cleaning windows while Pharrell will be dealing with dirty floors.

News
>
Movie News
December 13, 2008 02:04:09 GMT

Summit Entertainment has debuted a new trailer for supernatural thriller "" exclusively through Apple. Longer than , this freshly-released promotional video focuses more on 's John Koestler trying to stop the inexplicable and figuring out that the disasters happening are more than a mere coincidence.

The trailer opens with a scene where John tells his son Caleb that they will always be together forever. The scene then shifts to show that John is actually a professor teaching about the theory of randomness. But when his son gets his hands on a piece of paper with cryptic message, he soon discovers that there is a pattern to predicting the future and something unimaginable is lurking in the corner, waiting for its time to go out with a bang.

News
>
Celebrity Gossip
December 13, 2008 01:51:15 GMT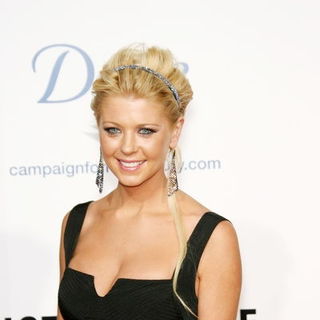 has checked herself into rehab, her representative exclusively tells People. Reason for her rehab treatment isn't disclosed though.

"Tara Reid has checked herself into Promises Treatment Center," Reid's representative Jack Ketsoyan confirms in a statement. "We appreciate your respect to her and her family's privacy at this time."

News
>
Movie News
December 12, 2008 09:40:13 GMT

One of the scenes to be seen in the trailer of "" will apparently involve Wolverine coming out from water in slow motion. Sharing what he knows to Total Film, hints on the particular scene when talking about his expectation of fans reaction towards the trailer of this highly anticipated action movie.

"There's a shot in the trailer that I had in my head...It comes out on 12 December," the 40-year-old actor says. "There's a shot I had in my head of the character coming out of the water from a tank." He then continues, "While I was shooting I was screaming at the top of my voice, 'Raaaahhhhh!' That's what I had in my head how people would see it. There's a shot in my head and you'll see me coming out in slow motion and you see veins and all that and there's no CGI."

News
>
Music News
December 12, 2008 09:31:20 GMT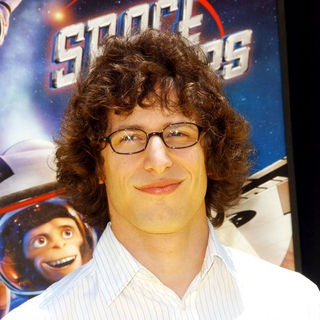 Together with his Lonely Island troupe writing partners, Jorma Taccone and Akiva Schaffer, "" star will work with on their debut album "". Other big names which will also be featured on the upcoming LP are , , , and ' frontman .

"We definitely wanted it to be a classic comedy album, but also one you put on more than once," Andy told MTV News. "We've gone out of our way to make it musically pleasing. We started on a few songs that were not funny enough, for us, but they sounded pretty cool. And the bottom line for the project was, 'Is it going to be funny first and music second?' I think it's 95 percent music, and we hope people would throw it on and bump it."

News
>
TV News
December 12, 2008 09:09:45 GMT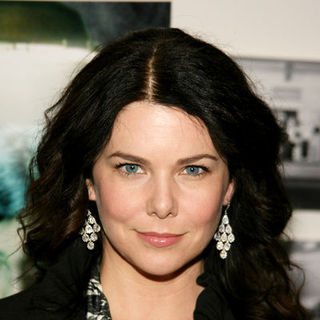 After "Gilmore Girls" ended in 2007, the show's star has spent much time outside the primetime, but not anymore. Variety reported that the actress who portrays Lorelai Gilmore, will bounce back to a comedy drama series produced by ABC.

The show will center around her character, a self-help guru who empowers women to live a stress-free life, but finds it hard to follow her own advices when her boyfriend leaves her. No title or air date have been thrown out yet.

News
>
Music News
December 12, 2008 08:52:08 GMT

A music video aimed to promote 's "Breathe Slow" has been premiered. Filmed in black-and-white scenes, it features the singer dancing ballet in a rehearsal room while singing the mid-tempo jam. It also shows her sitting in a bar while sipping a drink and performing the single.

"Breathe Slow" is a song appearing on her sophomore studio effort "". Hitting the market since November, the album followed up her debut LP "" and peaked at number 26 on U.K. Albums chart.

News
>
Movie News
December 12, 2008 08:34:38 GMT

"" will indeed be getting a remake after all. In an interview with Shock Till You Drop, producers Brad Fuller and Andrew Form confirmed that the deal to reboot the horror classic franchise has been set in stone. "It's our next movie," Form broke the news, adding further on the potential filming schedule, "hopefully shooting this spring."

On their plan for the remake, Fuller fessed up that they are looking forward to make it like "", the remake of Sean S. Cunningham's 1980 horror classic. "It's like what we're doing to 'Friday the 13th,'" he explained. "It's not Freddy cracking jokes. We want to make a horrifying movie."

News
>
TV News
December 12, 2008 08:32:29 GMT

A preview for the new episode of "" has been released by The CW. It shows Megan trying to take things romantic and seductive with Will, but a slight technical fault ruins the mood. More about Megan and her mom will also be exposed here.

No synopsis or title for the episode have been suggested, but "Privileged" which has been extended to 18 episodes by the network, will return to the TV screen on Tuesday, January 6. The new airing schedule put the show at 9/8c time slot right after the new episode of "".

News
>
Celebrity Gossip
December 12, 2008 08:24:06 GMT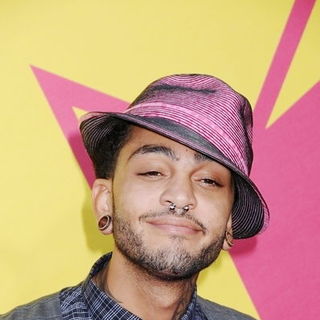 ' frontman says he's "so proud" that and ask him to be the godfather of their baby, Bronx Mowgli Wentz. "Pete told me I was treading godfather territory and two days later, after I met Bronx and Ashlee saw how good I was with him, it was official," the musician explains.

In further statement, Travis also says both Ashlee and Bronx "are healthy and happy." No words have been given on why Pete asks Travis, and not his other friends, to be his son's godfather.

News
>
Movie News
December 12, 2008 08:05:19 GMT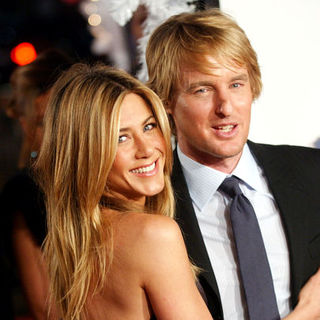 Mann Village Theater in Los Angeles is once again packed with celebrities, and this time it is for the Los Angeles premiere of "". Taking place on Thursday, December 11 and attended by many A-listers, the special screening event saw one very special guest, the film's very own 'Marley', which name is listed by Wire Image as Clyde.

Joining Clyde at the red carpet were the novel's writer John Grogan, the film's director David Frankel and studio executives, like Hutch Parker, Elizabeth Gabler and Jim Gianopulos. In addition, "Marley & Me" stars, including , , and , were also spotted coming to the special screening event as they posed on the red carpet.