News
>
Music News
October 18, 2008 03:19:07 GMT

bring out a new music video to promote their new single "You're Gonna Go Far, Kid". Assisted by Chris Hopewell, the same director who helped making the music video of 's "Take There", the video mostly narrates mankind as a creature having a never-satisfied basic character.

The music video starts with a capture of a peasant working in a garden. Suddenly, a plant goddess appears and gives the peasant a magical, golden acoustic guitar and he begins strumming to the song. Entering town and playing for the locals with his magical abilities of the guitar, the peasant becomes famous and that earns him much money.

News
>
Movie News
October 18, 2008 03:15:48 GMT

Another new "" clip has been unraveled. The fresh snippet titled "Find a Better Place to Meet" is put out by The Telegraph as a world-exclusive clip. Unlike which center on James Bond's broken heart, this clip focuses on the time the super spy is stalking mysterious organization Quantum's leader Dominic Greene.

In the clip, it can be seen that the members of Quantum have chosen to use an outdoor production of Tosca for a secret meeting. From a distance, Bond is taking the position of a bird watch and manages to steal one of the earpieces the group are using to communicate to one another. After quite some time listening to the conversation, Bond steps out and says, "I really think you people should find a better place to meet."

News
>
TV News
October 18, 2008 02:49:06 GMT

Fear will become a disease that plague several men to death, in the new episode of "". Entitled "Yellow Fever", the episode will see Sam and Dean investigating on the mysterious deaths of men who dropped dead of fright.

They visit one of the victims in the morgue, and Dean becomes infected with the illness which starts as a general anxiety, then moves on to full-blown terror that eventually stops the heart. Sam and Bobby must find the root of the disease before Dean dies and is sent back to Hell.

News
>
Movie News
October 18, 2008 02:31:08 GMT

"", the sci-fi thriller movie in which , and star as people gifted with an extraordinary power has got its trailer released. Taking viewers to the world of psychic espionage, the video footage provides an introduction into what should be expected from the Summit Entertainment flick.

Guided by the voiceover of the central character, Nick Gant, who explains the difference of the people like him and others, the trailer unveils many of the movie's action sequences. In the footage, Nick reveals that he can move object with his mind, while some others can control other people's mind or see the future. He then points out that there is a secret government organization, Division, which is chasing after these psychics to turn them into weapon.

News
>
TV News
October 18, 2008 02:27:26 GMT

It has been confirmed that Sarah Palin will make an appearance on "" following 's three times parodies of her in the same show. Jill Hazelbaker, a spokeswoman from the campaign team of John McCain confirmed on Friday, October 17 that Palin will appear on the October 18 episode.

Later that day after the confirmation, Palin said on an interview with nationally syndicated radio host Neal Boortz, "I just want to be there to show Americans that we will rise above the political shots that we take," when asked on the idea of her playing Fey. No other details have been shared out whether Palin will appear as herself or impersonate Fey.

News
>
Music News
October 18, 2008 02:26:53 GMT

A new cover art for ' new song "Womanizer" has arrived. Presenting the blond singer with her fresh stunning look, the new photo still features the same letter arts put on the .

In related news, Spears' "Womanizer" has jumped to the top spot of Billboard Hot 100 Singles chart after debuting at number 96 since it was released on October 7. The song scored the biggest opening week sales by a female artist since the tracking of digital downloads began in 2003, with the first week downloads of the track exceeding 286,000 copies, according to Billboard.

News
>
Celebrity Gossip
October 18, 2008 02:08:21 GMT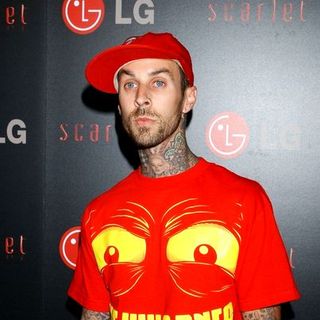 A representative for confirmed to Access Hollywood Friday, October 17 that the celebrity drummer has been discharged from Sherman Oaks' Grossman Burn Center, the Los Angeles-area facility where he has been receiving treatment since September 29 after being involved in . As of press time, he reportedly will continue his recovery at home and has requested privacy while he continues to recover from the second- and third-degree burns he sustained as a result of the incident.

It remains unclear on what treatment Travis got during his hospital stay. His ex-wife, , has said in an interview with US Weekly that his rocker husband has received several skin grafts and gone through multiple surgeries. "He just had his seventh surgery where they checked on his grafts," the actress-model told the magazine. "That's when they shave the skin off and then staple cadaver and pig skin right on so the skin underneath can heal to see if they had to graft more, but they don't. He might be out in the next two weeks. The doctors foresee a full recovery."

News
>
Movie News
October 17, 2008 09:46:15 GMT

The fourth "Bourne" film, "Untitled Bourne 4 Project", has finally got someone to pen its script. Variety announced that the screenwriter of ""and "", George Nolfi, has already been picked up to work for the screenplay of the movie for Universal Pictures.

Unlike in the previous installment of "Bourne" flick, "", Nolfi won't be adapting Robert Ludlum's novel, instead he is said to be working on an original story. On "Ultimatum", he has worked alongside Tony Gilroy and Scott Z. Burns to come out with a completely different plot from the novel.

News
>
TV News
October 17, 2008 09:43:14 GMT

"" next episode will be aired on ABC network, October 23, at 10/9c, and entitled "My Maharishi Is Bigger Than Your Maharishi". The episode will provide some answers to the mysteries made on the pilot, which was aired on October 9.

The episode will present a murder case of a returning Vietnam veteran which make the 125th precinct area have to deal with the controversial case. The lieutenant Gene Hunt who is shocked by the case, wants to solve it right away. Meantime, Sam Tyler will struggle with his own past where he finds clues about the reasons why he was brought into the year of 1973. Sam will have a deal with both the case investigation and his past life.

News
>
Movie News
October 17, 2008 09:31:59 GMT

A new extended clip from the latest Disney's animated motion pictures, "", has been unraveled. Called "The Chase", the three-minute video footage uncovers the scene where Bolt and his co-star Penny make their way through the busy traffic in order to avoid capture from the bike riders who are hot on their tails.

Being a non-Pixar Disney animation, "Bolt" puts together a story of a super star dog who is accidentally shipped out from his Hollywood soundstage to New York City. Having to find his way home and learning that he is indeed an ordinary dog like any others outside the studio, he joins forces with a jaded, abandoned housecat named Mittens and a TV-obsessed hamster named Rhino. Soon enough, he finds out that he doesn't need his imaginative superpower to be a real hero in life.

News
>
Celebrity Gossip
October 17, 2008 09:19:54 GMT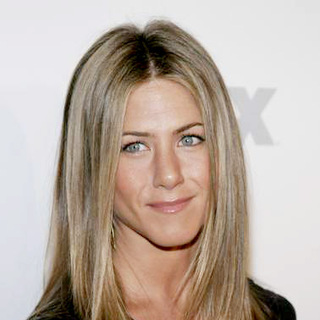 Apparently, and are taking their much reported rekindled romance to great lengths as she was seen making an overnight visit to his L.A. home on Thursday night, October 16. The visit, the first ever that Aniston has ever made since she dated Mayer, might indicate that they're moving into the next level of their relationship.

Aniston, as reported by OK! magazine, arrived at Mayer's Pacific Palisades home casually dressed in jeans at around 9:30 P.M. PT. She was driven in the back of her security's car. When she was making her way out of the car and heading for the home, she was spotted carrying what looked like an overnight bag.

News
>
TV News
October 17, 2008 08:55:26 GMT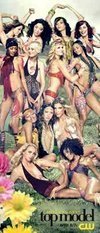 "" next week episode will be surprising. With the title "Now You See Me, Now You Don't", the ladies pull a disappearing act for this week's challenge. Based on the clip, it can be seen that there is a person who shows up with a full dress and covered by green fabric. This kind of stimulation has the function to show the models a wonderful breakthrough for making a different appearance on television. The green fabric will only make visible the dress but not the models.

Next week in "Top Model" tradition, seven remaining girls (Marjorie, Sheena, Elina, Samantha, Analeigh, Joslyn, and McKey) test their on-camera talents when they shoot their "CoverGirl" commercial with the help of cycle 10 winner, Whitney Thompson. During judging, will reveal this cycle's overseas destination and one model will be sent home.

News
>
Movie News
October 17, 2008 08:48:37 GMT

Another clip from the forthcoming "" has come out. The more than one minute video is entitled "Neck Tie" and present fans and movie lovers alike with a glimpse into another deathly trap set by Jigsaw for his victims.

In it, it can be seen that a group of people is locked inside a room. They are all standing in a distance to the five glass boxes each containing a key to open the chain on their necks. Given 15 minutes time to find a way to save themselves, they now have to work together to survive or face a terrible death.

News
>
TV News
October 17, 2008 08:26:46 GMT

Two clips from "House" 5.05 titled "Lucky Thirteen" are available. One clip shows Thirteen confronting the woman she has a one-night stand with and the other one on House interrogating Wilson's life post the death of his wife.

After told by House that the patient brought in the hospital by Thirteen has actually been trying to reach house for medical help several times, Thirteen starts to question the motif of the patient when sleeping with her. The woman said that she was trying to talk to Thirteen that night but did not expect Thirteen to be 'aggressive'.

News
>
Music News
October 17, 2008 08:15:21 GMT

Rock band bring out a music video for their latest single "Human". Shot somewhere in the desert during a mid day, the video mostly shows the members of the band performing the song in a high excitement. Their performance is intercepted with quick displays of wild animals tiger, lion, and eagle and also a kaleidoscope of Ronnie Vannucci Jr. playing his drums.

"Human" appears on the Las Vegas-based group's upcoming third major studio effort "". Expected to come out on November 25, their album is produced by Stuart Price, the same man who helped making 's "Lose Control" and 's electropop song "What You Waiting For".