News
>
Music News
July 28, 2008 04:50:07 GMT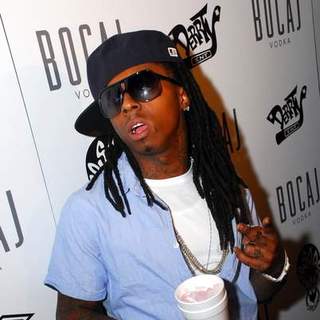 Just before the official music video for his latest single "Got Money" gets premiered on MTV later today (July 28) at 6 A.M., a short preview of 's clip has already streamed. The 30-second preview video, which also features the appearance of , gave a lead of what the video is about.

On the short clip, Wayne sees him as a robber who is robbing a bank and being accompanied by two female assistants. Another feature beside the robbing scene, saw the rapper and T-Pain rapping and dancing together in a big room.

News
>
Movie News
July 28, 2008 04:44:12 GMT

Having had and lining up for "Nottingham" apparently is not enough to keep it away from any problem. Words are the production of the latest and twisted Robin Hood movie which has been set to start in mid-August in London has been postponed indefinitely.

Reports claimed that there are a number of reasons posted by Universal Pictures regarding the production delay. In the first place, it is said that the studio expressed their concern over the possible SAG strike. Then, they want the shooting location, the forest, to be green and last but not least, Universal proposed that there is problem with the script written by Ethan Reiff and Cyrus Voris which has been rewritten by Brian Helgeland.

News
>
Music News
July 28, 2008 04:25:16 GMT

When Kristian Bush left his band Billy Pilgrim few years back, it was probably the right decision to make. The Knoxville native joined two other aspiring artists, Jennifer Nettles and Kristen Hall to make one third of , a country trio that broke through the mainstream with their single "Baby Girl" in 2004. The trio has received a Grammy nomination, plus several other notable country awards and the now-duo are vying for another with their latest release "".

The new album is available in two different versions; the deluxe fan edition that hits stores on July 22 and the regular one which will be in shelves a week after that. The deluxe version contains 12 songs, along with five extra songs including the live version of "Life in a Northern Town" that they performed with and , plus a downloadable video content. Meanwhile, the regular one will include only the 12 songs.

News
>
Celebrity Gossip
July 28, 2008 04:20:56 GMT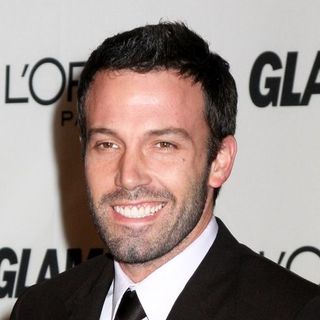 Offering no words at all to the press about his wife's much-reported second pregnancy, finally confirmed that matter and the one lucky person to hear it is actor-director . To People magazine the man claimed that Ben has told him about a new addition into his and wife 's clan.

Smith told People at the Maxim magazine party on Saturday, July 26 in San Diego where he attended Comic-Con, "I saw him last week. Ben came over to watch my movie () at the house, and he told me, 'We're having another baby'." He continued saying, "I guess they are looking for a bigger place now."

News
>
Movie News
July 28, 2008 04:20:35 GMT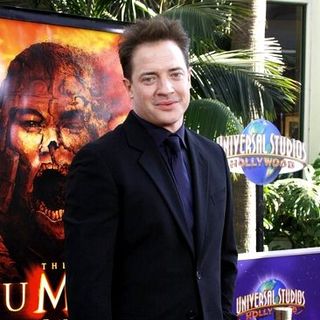 Less than a week from its theatrical debut across the U.S. on August 1, "" celebrated its American premiere with the special first screening at Gibson Amphitheatre in Universal City, California. The premiere event was held on Sunday, July 27 and marked with the rolling down of red carpet in front of the theater.

Attending the special celebration were director Rob Cohen and most of the cast ensemble, including , , Luke Ford, , , , Isabella Leong and . Other celebrities grazing the red carpet include 's lead guitarist and actress .

News
>
Music News
July 28, 2008 04:13:05 GMT

It looks like is getting closer in making her comeback to the music scene this year. The prove occurred after a song that reportedly will be on her upcoming record has streamed earlier this week. The new track which features the legendary diva's collaboration with is being titled "Like I Never Left".

Unfortunately there is no further details whether the new song is being set as the first single for her upcoming record or not. Beside "Like I Never Left" another track that is being rumored to be one of the tracks on her new album is "Undefeated".

News
>
Movie News
July 28, 2008 03:19:55 GMT

Exposing the life and presidency of the 43rd President of the United States George W. Bush, Lionsgate Films present the first teaser trailer of the Oliver Stone's latest feature film project "". The video footage brings in the lights into the years before Bush even set his eyes on the White House.

Providing the background story to his life, the compilation of clips highlights on Bush's getting into troubles with his partying and gambling antics. It displays him being such a troublemaker up to the point that he is driving drunk and being caught by the police. Halfway through the teaser, the video holds out a question, that is what drove George W. Bush from the brat he was to be the #1 person in the United States.

News
>
Celebrity Gossip
July 28, 2008 03:16:42 GMT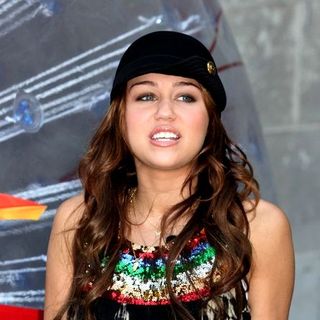 The YouTube video she made with best pal Mandy Jiroux mocking and is quick to spread all over the net. And is wasting no time to issue an apology to both stars following a number of criticism and negative review addressed to her for mocking the Disney stars.

The four-plus-minute video Miley made with her friend and back-up dancer Mandy, mocking that of Demi and Selena's which was made several months ago, garnered quite a bit of buzz this week. The clip shows Miley and Mandy mimicking what Demi and Selena are saying and doing on their video.

News
>
Music News
July 28, 2008 03:13:16 GMT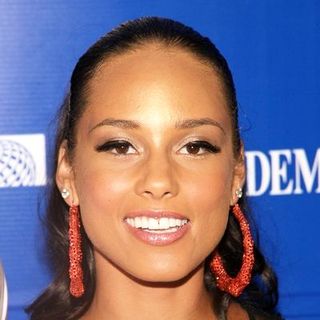 Just before staging her scheduled gig in Jakarta, Indonesia, was caught in a little problem regarding the upcoming concert's promo. The trouble occurred after the ad for her upcoming gig was being protested by an organization, Tobacco Free Kids who accused that the posters for the concert's ad is promoting cigarettes to youngster.

The organization wrote a protest letter to Alicia herself, stating that the sponsorship materials for her upcoming gig seems to put her as the face and representative for a cigarette product, A Mild. "The sponsorship materials for the July 31 concert include massive billboards ringing the city which effectively make your face and name part of a tobacco advertisement for 'A Mild' cigarettes," the letter read.

News
>
Celebrity Gossip
July 28, 2008 03:08:45 GMT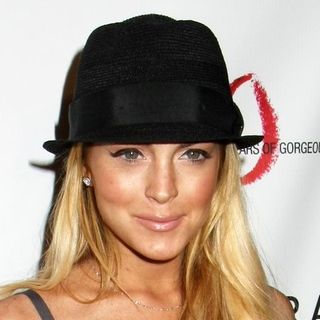 Is she or isn't she? Reports on involved in a motorcycle accident have been mounting since his father's confirmation to the New York Post that his daughter was "nearly" run over by a motorbike over the weekend and rushed to a hospital in New York.

Lindsay was enjoying a night of clubbing in New York City with her alleged lesbian lover when the accident happened. Unfortunately, she was sideswiped by a person driving a motorcycle outside a club on 32nd Street after a heavy night of partying, her father Michael Lohan told the New York Post.

News
>
Movie News
July 28, 2008 02:47:56 GMT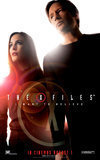 Apparently, many moviegoers didn't believe in the latest "The X-Files" feature film adaptation. Debuted in theaters a week after "" made its record-breaking performance in the box office, "" is far from presenting another impressive box office result. In fact, the sci-fi mystery movie has to be satisfied placing in fourth below its fellow newcomer "".

Pulling in $10 million over the three-days weekend, the Chris Carter's tidbit could not overshadow the success of "X-Files" first movie version which was released on June 19, 1998 and opened atop the box office chart with $30.1 million. Nevertheless, the disappointing result of the flick that teams up and once again was not a surprise. Box Office expert Gitesh Pandya has predicted that it would bow in following "Dark Knight" and "Step Brothers" with less than $20 million.

News
>
Music News
July 28, 2008 02:33:01 GMT

Having already set his eyes on a new album, is still keen on promoting his latest LP "" by premiering a new music video for the album's latest single on July 27. The new clip, which was directed by Dylan "Pook" Brown, was filmed to accompany the new track titled "Those Gurlz".

The new video showed Snoop's affection to women as he featured lots of female models on it. On the clip, the controversial rapper was seen doing lots of activities such as dancing, playing chess and relaxing at a luxurious mansion with the company of the girls.

News
>
Celebrity Gossip
July 28, 2008 02:32:21 GMT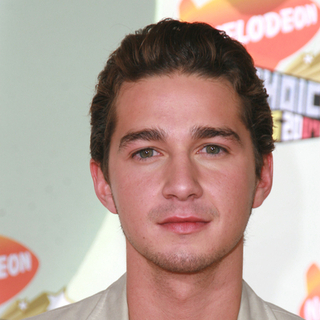 is at it again, run-in with the law. The actor was injured in a car crash in Hollywood on Sunday morning, July 27 and was arrested under suspicion of driving under the influence (DUI), the Associated Press reports.

Chronicling on the accident, Sergeant S. Wolf of the Los Angeles County Sheriff's Department told AP that Shia was allegedly making a left turn at a West Hollywood intersection at around 3 A.M. Sunday when his green Ford F150 pickup struck another car and rolled over twice. "It was immediately apparent to officers responding on the scene that LaBeouf was intoxicated and he was subsequently placed under arrest," Wolf told the AP.

News
>
Celebrity Gossip
July 26, 2008 08:02:43 GMT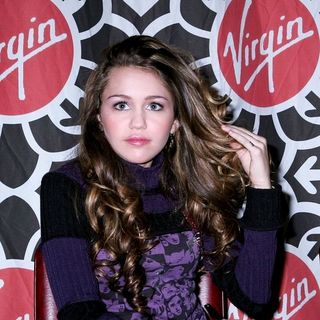 She's at it again, racy pics scandal, for the many times. After being hit with many scandals concerning her many raunchy pics that hit the net, has once again become talk of the town as some lost pics of her with then boyfriend Thomas Sturges are found and leaked online.

The newly found and leaked pics of the actress-singer are part of her previous with Thomas which were first exposed in April. There are at least five pics found, all of which are much more intimate than the previous ones.

News
>
Movie News
July 26, 2008 07:53:04 GMT

Celebrating the annual multigenre fan convention, the 2008 San Diego Comic Con has been kicked off on Thursday, July 24 and will wrap up on Sunday, July 27. Since then, this traditionally four-day event has been made merry with panels as well as previews of the upcoming and highly anticipated feature films.

Rounding up the first two days of the event (July 24 & July 25), AceShowbiz presents the recap of what had happened at the Comic Con.