News
>
Music News
December 05, 2008 04:11:02 GMT

One day after for her new single "Circus" hit the web, moves up the premiere date for the video from December 5 to December 4. While the unofficial video features low quality scenes, the official one is filmed in high quality with the same circus-themed captures showing a lion, elephants, jugglers and a fireeater put as cameos.

In related news, Britney Spears will be touring for a roadshow known as "". Starting on March 3, 2009 at New Orleans Arena in New Orleans, LA, she will continue traveling across North America and Canada with as her main supporting act to complete at least 26 other dates.

News
>
Celebrity Gossip
December 05, 2008 04:09:59 GMT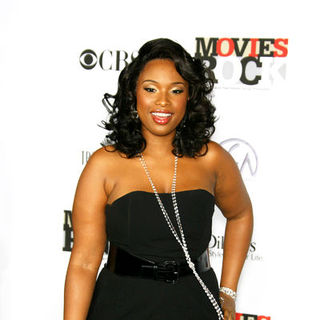 , who is still mourning the death of her mother, brother, and nephew, has admitted she is "extremely honored and humbled" by the four Grammy nominations that she obtains for her self-titled debut album. Expressing her gratitude, she was quoted as saying on Thursday, December 4, "It's been a childhood dream of mine to release an album, so to receive 4 Grammy nominations is truly a blessing."

The nods she earns for the upcoming 51st annual Grammy Awards are Best R&B Album and Best Female R&B Vocal Performance. The other nods are Best R&B Song for "Spotlight", and Best R&B Performance by a Duo or Group With Vocals for her duet with former "American Idol" winner on song "I'm His Only Woman."

News
>
TV News
December 05, 2008 03:17:31 GMT

The possible truth about the real condition of Dr. Izzie Stevens' character, played by , on ABC's "" has been revealed. As multiple reliable sources informed to , the reason behind Izzie's hallucination of having interaction with dead people is a matter of health- and brain-related.

EW noted that Izzie's health problem is similar to an aneurysm, a blood-filled dilation which most commonly occurs in arteries at the base of the brain. The good news is that the disease will not be fatal. In the meantime, there is no confirmation from the network about this potential aneurysm disorder.

News
>
Celebrity Gossip
December 05, 2008 03:08:05 GMT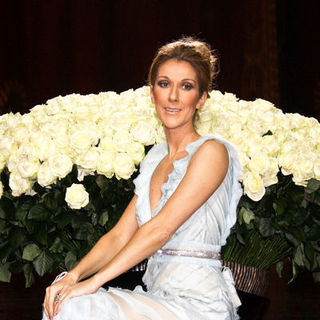 Tied to do more shows until late next year, has stated that after completing her concert tour she's planning to have more children with husband Rene Angelil. To CBS "Early Show" host Julie Chen, she said "Yes, we do have a frozen embryo. We'd love to extend the family," when asked to verify the rumors that she wants to expand her clan and has a frozen embryo.

"I started to talk to Rene Charles about it. He said 'Can we have four and five?'" Celine said about discussing the idea of having more children with her 7-year-old son Rene Charles Angelil. "So if we're blessed again, I will be very happy to come back and do another interview with you and talk about it. I will be the first one to be extremely happy."

News
>
Music News
December 05, 2008 02:52:18 GMT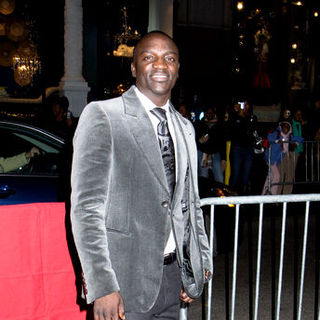 During an interview, revealed the he was "gutted" after his duet song with was dropped from the tracklisting of his newly-released record "". Opening up to The Daily Star, he put the blame over the missing out of the collaborative single on Internet leaks.

"Musically we were on the same level and we wanted it to be special," Akon explained in a statement. "We wanted it so that when people got my album, it was something that was never heard. But the leak stopped those plans."

News
>
Movie News
December 05, 2008 02:46:08 GMT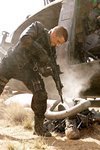 Before the full trailer of "" is making its way for fans enjoyment, 35 seconds of it has been brought into attention by Entertainment Tonight. The brief sneak peek presents mostly 's character, John Connor. It also teases off the look at some of the terminators as well as the actions to be expected from the action thriller film.

Starting off the snippet is the scene of a mud-covered man screaming amidst the heavy rain. It quickly shifts to the footage where Connor says, "Devil's hands have been busy". Then, the action takes over with Connor seen firing his weapon. Displaying many of the thrilling sequences, the video ends with a reminder that the trailer itself will be premiered at Entertainment Tonight on Tuesday, December 9.

News
>
Celebrity Gossip
December 05, 2008 02:05:35 GMT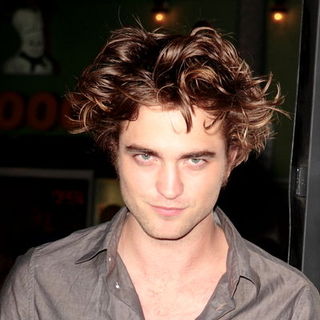 22-year-old actor shares to reporters how his life has changed after starring in hit vampire drama "," revealing his unusual habit and the recognition he receives. Despite all the attention he gets, he admits he isn't looking for a girlfriend at the moment.

Attending the London premiere of the box office flick on Wednesday, December 3, the heartthrob said he sometimes picks up some of the characteristics of his character, which is a vampire, when he is "out with the ladies." About that, he jokingly told the press, "I've been known for a little nibble." Previously, it has also been revealed that proposing to girls as a joke when introducing himself to them is one of his unusual habits.

News
>
Movie News
December 05, 2008 02:02:51 GMT

The second trailer of Freestyle Releasing's animated movie "" has been released. Though shorter than the previous one, this one gives out more on the truce between the two opposing races, and the friendship between a spunky Nohrin princess and a reckless Lockni teenager when the hostilities between their opposing races escalate.

The trailer opens with a scene of the serene mystical land of Jhamora where two leaders of disputing races, the winged Nohrin and the terrestrial Lockni, forge a peace, thinking that the truce will last forever. It continues to show that when a forgotten enemy returns, all hell break loose.

News
>
Music News
December 05, 2008 01:59:07 GMT

A music video in the accompaniment of 's brand new song "The Fear" has made its way out. Shot in Bedfordshire, it presents the British singer singing the song surrounded by hunks dancing around her. Near the end, it shows her walking out of her balloons-decorated house, away from the crowd.

"The Fear" is a mid-tempo jam coming off Lily's sophomore major studio effort "". Starting with a melodic guitar sounds, the song mainly talks about the superficiality in the entertainment industry. "I wanna be rich and I want lots of money/I don't care about clever..." she sings before blasting off the celebrities who think taking their clothes off will make them more famous. "It will be shameless/Cuz everyone knows this is how you get famous."

News
>
TV News
December 04, 2008 16:41:46 GMT

NBC's new TV reality show "", where "" host serves as its executive producer, has been available to peek. Through a brand new clip and a behind-the-scene video, posted below, it is revealed that the upcoming TV show will center its story on a group of mothers who must help choosing the perfect women for their complacent sons.

The clip, which works as a promo of the new show, shows three male contestants and their mothers meeting 32 women. It also features the interview sections with the three mothers, and between Ryan and his mother, Connie Seacrest.

News
>
Celebrity Gossip
December 04, 2008 09:52:21 GMT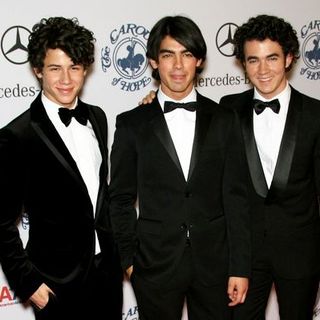 "Grateful" for their Best New Artist Grammy nomination, said they are "honored" with it. Sharing their feelings with MTV News at the Nokia Theatre in downtown Los Angeles, moments after they were mentioned as one of the coveted awards' nominees, the threesome was seen all smiling.

"When you start in a band as an artist you say, 'One day, I'll be nominated for a Grammy.' It happened, and we're just so honored," was quoted as saying. He then quickly added, "As young guys, we know that this is a privilege, and we do appreciate that."

News
>
Movie News
December 04, 2008 09:38:35 GMT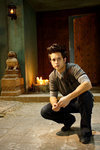 Those who are waiting for the release of "" trailer may have to wait longer. Contrary to the previous rumor that to "", Dragonball Movie Blog claimed their inside source suggested that the trailer may not be finished in time.

Of the matter, Dragonball Movie Blog quoted their source at the 20th Century Fox, "We had hoped to finish it in time for that delivery but it looks like it may be debuting later now. Still waiting to hear for sure." Sounding off similar response from Fox, insisted that a source at the studio has confirmed "the Dragonball trailer debut has indeed been pushed back, and that a new date has not yet been determined."

News
>
Celebrity Gossip
December 04, 2008 09:05:34 GMT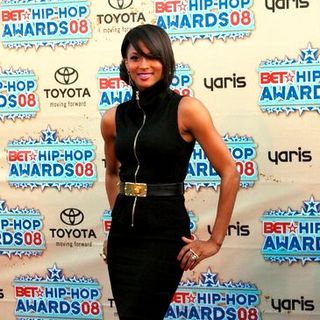 Rumor has it, R 'n' B singer is about to be recruited as a new model for Victoria's Secret and will possibly be featured on its catalog. MediaTakeOut broke the news Wednesday, December 3, claiming in a report on its site that the music star is expected to sign a deal "soon."

Citing its most "reliable snitches," the gossip site stated both Victoria's Secret and Ciara will start working together "as early as possible next year" when "a number of the current model's contracts expire". Ciara reportedly is very happy about her future partnership with the brand.

News
>
Movie News
December 04, 2008 09:01:27 GMT

A music video to "" soundtrack, performed by Eliza Bennett who plays Meggie Folchart in the film, has been premiered. It features Eliza sitting behind a piano desk strumming some riffs. In another scene, it shows her singing the song in a parking lot with her co-star , who lands the part as Dustfinger, skateboarding around her.

Based on Cornelia Funke's novel of the same name, "Inkheart" revolves around an adventurous story of Meggie, a young girl whose father has a secret ability to bring characters from books to life when he reads them aloud. Starring as Meggie's father Mortimer Folchart, as Inkworld creator Fenoglio, as Meggie's great aunt Elinor Loredan, and as the antagonist Capricorn, the fantasy movie is scheduled to hit the U.S. theaters on January 23, 2009.

News
>
TV News
December 04, 2008 08:57:44 GMT

A preview of episode 2.09 of ABC's drama series "" has been released. The preview shows a sudden attack in Patrick Darling's inauguration ceremony, where a gun shot is heard.

"The Plan" episode itself will revolve around Patrick Darling. A newly-elected senator, he invites Carmelita to his inauguration ceremony despite Tripp and Nick's disapproval. It also tells a story of Chase Alexander who defies his agreement with the Darlings and threatens to go public with his accusation that Patrick has murdered his sister.