News
>
Movie News
October 14, 2008 02:50:21 GMT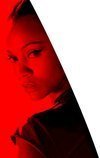 Words are, the first full length trailer of the forthcoming "" movie can be expected to come out sometime in November. Sparking the speculation, TrekMovie claimed that this trailer will present real footage from the J.J. Abrams' film and won't be a mere teaser. It is also hoped to display the Enterprise exterior and the Enterprise bridge. In addition, the editing part of the trailer allegedly is still underway.

Though TrekMovie's source insisted that the theatrical trailer will be coming out on the particular month, it is still unclear to which movie, the trailer will be attached. Observing on the up-and-coming Paramount/DreamWorks films, the publication speculated that the promotional video may fall into the big screen with animated sequel "" on November 7 or with musical drama "" on November 21.

News
>
Celebrity Gossip
October 14, 2008 02:23:48 GMT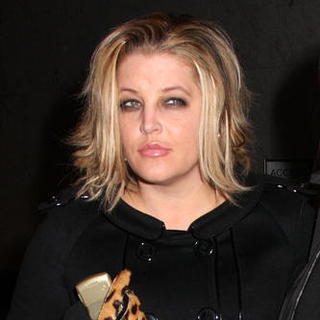 After revealing more details about 's newborn twins, a representative for her confirmed Monday, October 13 the singer named her baby daughters Finley and Harper. The representative broke the names of the babies to US Weekly, yet provided no further information about where the names are derived from.

Issuing a "confirmation under the gun" in early March this year about her pregnancy after several news media mocked her curvier figure, Lisa wouldn't confirm nor deny the mounting rumors that she was pregnant with twins. It was her mother Priscilla Presley who outed during an interview with Entertainment Tonight back in August that Lisa was pregnant with twins.

News
>
Celebrity Gossip
October 14, 2008 02:01:57 GMT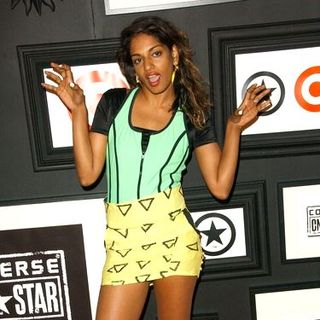 Ending speculation of her from music industry with a performance at the Diesel xXx Rock + Roll Circus in Brooklyn Saturday night, October 11, set tongue wagging when she obviously sported a huge baby bump and confirmed to Pitchfork Media earlier in the evening that she's pregnant with her first child. "I'm creating a baby," so she told Pitchfork's Jessica Suarez in an interview prior to her performance at the event.

"When I found out I was pregnant and 'Paper Planes' was in the iTunes top 10 it seemed like the whole world was reshuffled in one week, and all my plans went out the window. And that's the lesson ... you can't make plans, and you can't say shit," the singer continued saying. However, M.I.A. didn't disclose on the baby's sex and her due date.

News
>
TV News
October 13, 2008 09:51:00 GMT
Third season of "" is coming on the way with a bang, and NBC have come up with a longer promo for it. The video compiles scenes of guest appearances presented in the episodes to come, like those coming from , and .

The season opener on October 30 will be opened with a cameo from who acts as a social worker who evaluates whether Liz Lemon is qualified to adopt a child or not. There are also sneak peeks from the 3.02 episode of Oprah on a flight with Liz, trying to cope up with the eccentricity of Liz.

News
>
Music News
October 13, 2008 09:50:15 GMT

made a live appearance on Diesel XXX "Rock and Roll Circus" at Pier 3 in Brooklyn on Saturday, October 11. First singing "Bring Em Out", which eventually yielded to "Swing Ya Rag" and a dark, angry version of "What You Know", he then shifted to a more playful single "Whatever You Like". Accompanied by who jumped onstage to provide backing vocals, T.I. then performed another song called "Swagga Like Us".

Furthermore, on his -featuring single "Live Your Life", T.I. took the stage with who plugged in to provide a live accompaniment for the rapper. As the song's finished, the band continued on with their own set which featured a handful of new songs for the band's next album, as well as old favorites such as "Michael", "Matinee", and "Take Me Out".

News
>
Movie News
October 13, 2008 09:49:28 GMT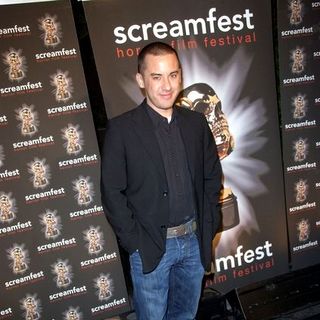 During a chat with Bloody-Disgusting reporter at Screamfest Horror Film Festival, which held the world premiere screening of Michael Dougherty's highly-expected "", Dougherty has revealed one interesting tidbit. He finally comes to an idea of making "Trick 'r Treat" a sequel.

Talking about the ideas of the second flick, he merely asserts that it will be happening in the future. He also notes that it may take place in another location which is enriched with local myths, such as Louisiana. Dougherty also expressed vividly that he has thought about bringing 'school bus' kids back; however, he argues that since the kids will have to go through their puberty, it will be weird.

News
>
TV News
October 13, 2008 09:48:32 GMT

Based on the previous talks regarding the "Melrose Place" planned to be repackaged, the original series creator, Darren Star, said that there is a possibility the soap opera TV series will be aired again. "Regardless of whether they do it or not, whether I'm part of it or not, I think it would be a fun thing to do," Star said.

He also added while attending Fridays' annual Respect Awards by GLSEN, "I wouldn't be surprised if it happened. If it can be put together in the right way." Unfortunately, there is no official discussion toward this matter yet, as he confessed, "There are no guarantees."

News
>
Celebrity Gossip
October 13, 2008 09:44:38 GMT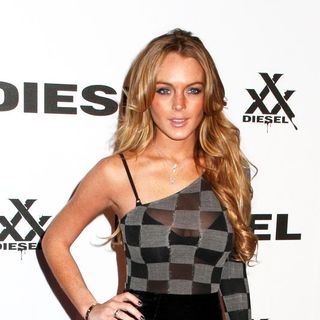 Poking fun at Republican Vice-Presidential nominee Sarah Palin, has been planning to dress up as her for this coming Halloween. NY Daily News columnist Jo Piazza reports the actress-singer is preparing to dress in a costume that channels Sarah's appearance in the 1984 Miss Alaska competition when she was 18 years old.

"The costume will include the glasses, the perky red suit and ample cleavage," writes Jo in a post dated October 12. Greater than that, Lindsay's rumored lesbian lover will also join her, dressing up as Sarah's husband Todd Palin. No verification nor confirmation just yet from Lindsay and Samantha about the report.

News
>
TV News
October 13, 2008 09:44:16 GMT

Moving on with its season 5, "" has teased its next episode. Through a promotional video, it has been said that there is something wrong about the desperate housewives, there is something not right about their men, and there will be one thing that no one saw it coming.

In the episode entitled "Back in Business", Mike and Susan will attend parent-teacher night where Mike gets the feeling that he is not a presence in his son's life, while Juanita sees Gabrielle and Carlos having sex. The ladies will be envious of Bree's success after she becomes the guest of honor at an ornate luncheon, and Tom and Dave's garage band expands.

News
>
Music News
October 13, 2008 08:19:33 GMT
are "clapping bones together" to create sounds for their upcoming third major studio album. "I remember we were working on a song called 'Kiss Me' and we wanted to have a real dry, percussive sound in the chorus," frontman Alex Kapranos says. "We had this skeleton in a box that just ended up sitting in the corner of the studio ... and decided to experiment with it."

Each band's member chooses a different part of the body to play on the record. "Nick, our guitarist, had the hands and was clapping the bones together. Paul, the drummer, was working with the pelvis bone and a femur. We put the teeth in a glass jar and rattled that about," Alex explains further. "We smacked the ribs together and we got this really weird, f***ed-up kind of a sound that was wicked. I can't think of any records with human bones on it."

News
>
Music News
October 13, 2008 07:38:53 GMT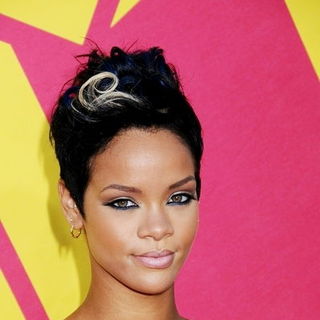 's new song "Sexuality" has been unveiled in an almost-two-minute snippet. Reportedly carrying samples from 's 1981 hit single "Controversy", the tune is rumored to be listed on her upcoming fourth not-yet-titled effort.

In related news, the Def Jam's artist is reportedly set to enter the recording room with Bollywood singer Aneek Dhar. They will reportedly collaborate on a romantic duet on Dhar's debut album, "Khwaishein". Dhar's producer says, "It's true that we are going to work together with the two artists. The music of Rihanna is very popular in India. We hope to do it within the next three months and also make a video together."

News
>
Music News
October 13, 2008 06:59:12 GMT

got his start in the music industry after meeting top-notched producer in 2004. He then helped working on numerous Timbaland-produced hits, including 's "Say It Right", Timbaland's "Release", and ' "My Style".

In early 2007, Rudolf decided to release his own project after getting a "real vision of what I could contribute as a producer, musician, and songwriter and tapping into my own voice." While working on his debut album, Rudolf met Cash Money Records' Slim Williams and after playing some of his songs for him, he was signed by the executive.

News
>
Music News
October 13, 2008 05:12:52 GMT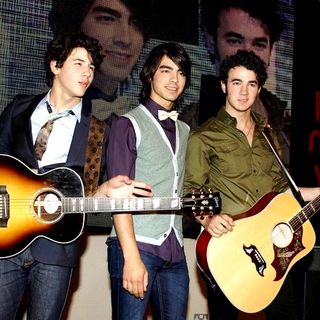 The owner and general manager of Dallas Cowboys Jerry Jones and The Salvation Army's Lieutenant-Colonel David Jeffrey announce that will make a live appearance at "Dallas Cowboys Thanksgiving Day" game in a nationally televised halftime show. "There are no other artists more in touch with America's youth than Jonas Brothers," Jerry says. "So, this is a great chance for us to get the word out about The Salvation Army's vital work to a whole new generation of donors."

The show is confirmed to be aired on FOX television network on November 27 at 3:15 P.M. CST. Beside meant to open the match between the Dallas Cowboys against Seattle Seahawks, the performance is also aimed to kick off the 2008 Salvation Army Red Kettle Christmas campaign, which runs nationally through Christmas Eve on December 24.

News
>
Celebrity Gossip
October 13, 2008 05:08:09 GMT
Hot on the heels of Star magazine's report of giving birth to twin girls, a representative for her issued a confirmation Saturday, October 11, spilling more details about the infants and their celebrity mother. Not mentioning the names of the babies, representative Cindy Guagenti set the record straight on their birth date, telling People, contrary to the circulating reports which mentioned they were born on October 10, Lisa actually gave birth to them on October 7.

Revealing more details about the new additions to the Presley's family, Cindy revealed the babies were delivered at 2:46 P.M. via C-section and weighed in at 5 lbs., 15 oz. and at 5 lbs., 2 oz. Their names were not made public. Though so, Cindy said Lisa and the babies "are happy and healthy and resting at home."

News
>
Movie News
October 13, 2008 05:05:23 GMT

Another trailer to Overture Films' "" has arrived. Focusing on the two sisters, Rose and Norah Lorkorswki, the brand new trailer gives out a background story to how Rose can come up with the Sunshine Cleaning idea, and how the crime scene cleaning business makes the two grow closer to each other.

Rose Lorkorswki is a single mother who has an eccentric eight-year-old son and cleans houses as her job, while Norah Lorkorswki is a slacker who has no job and still lives under one roof with her father, who always plots get-rich-quick schemes. Having to put her son into a better school and learning that cleaning crime scenes gives quick cash, Rose persuades Norah to be her partner in a crime scene cleaning business, putting themselves in a condition that they never think they would achieve.