News
>
Celebrity Gossip
November 29, 2008 06:53:49 GMT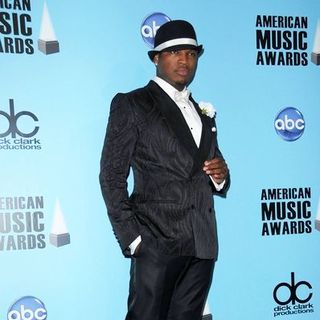 R 'n' B singer-songwriter told Valerie Nome of OK! magazine's Red Carpet Confidential that he did reach out to after learning . He even admitted to have made phone calls to the former "" finalist and also sent her "countless emails."

"I sent countless e-mails, I've tried to call a few times - of course, I'm not expecting her to answer the phone, going through what she's going through," Ne-Yo confessed. "But I've sent her countless e-mails letting her know that my prayers are with her and her family, and just hold your head up. God has a plan for everything."

News
>
TV News
November 29, 2008 06:45:22 GMT
Six new clips from "" have been released as sneak peeks to episode 19.05. The clips of the December 3 episode entitled "Knock Off" are compiled in one video player posted below. Most of the clips focus on the character Dianne Cary and the investigation of a murder case.

The "Knock Off" episode itself will revolve around a tourist from upstate New York who comes to the city to settle his past, but his trip ends quickly when he is suspiciously murdered. When detective Bernard and detective Lupo come to the city to investigate the murder case, they discover the involvement of Sheriff John Burkhart and his deputies on the murder. Meanwhile, D.A. Jack McCoy faces new competition when a new District Attorney is nominated for the election.

News
>
Music News
November 29, 2008 06:37:54 GMT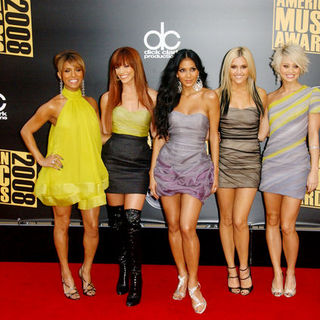 have been announced to fly to New Zealand for a live appearance in the country. They will be performing at Vector Arena in Auckland on May 16, 2009.

Joining the girl group at the upcoming concert is . She will be serving as a musical guest and will be kicking off the gig, aimed to support the dolls' second major studio album "".

News
>
Movie News
November 29, 2008 06:29:47 GMT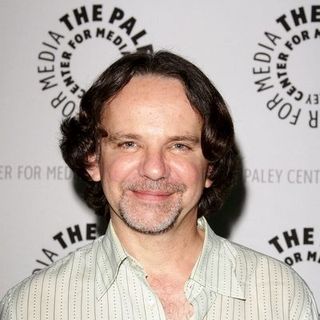 Having shared his future plans of another "The X-Files" movie, Frank Spotnitz now revealed that the development of the third "X-Files" film may depend on the DVD sales of "". To , the popular sci-fi thriller series said about his belief of future film installment saying, "I think there very well could be more in the future. ...When the studio looks at the sales of the DVD that's when they will really decide to see if its worth risking."

On the disappointing result "I Want to Believe" attained at the box office, Spotnitz pointed out on the bad timing of the release. "We were all a bit disappointed, we had some indication that we were in for a rough time when THE DARK KNIGHT started to become the phenomenon that it is, and breaking records. THE DARK KNIGHT is a history making film at the box office, and we came out with our little dark film a week after," so he said.

News
>
Movie News
November 29, 2008 06:00:47 GMT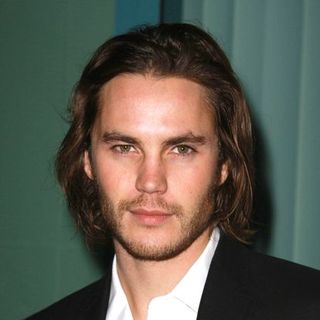 After another look at as Wolverine has been outed through earlier, an image of Gambit in "" has been uncovered. Taken from the January 2009 issue of the magazine by IESB, the first look picture displays "" actor being portrayed as Remy LeBeau a.k.a. Gambit throwing a card on what seems to be a gambling table. The image itself can be seen via .

Earlier, "Wolverine" star Hugh Jackman has teased off on what he hopes for the movie's sequel, suggesting that if "Wolverine" saga continues, it may take place in Japan. Of it, he expressed his excitement saying, "Can you just picture Wolverine in Japan with the triads and the samurai? It's just genius." Still, the 40-year-old also stated that if "Wolverine" flops upon its release, he is ready to walk away from the part.

News
>
TV News
November 29, 2008 05:10:49 GMT

"" has just got a behind-the-scene video for its episode 4.09. The video posted below shows the on-set shooting of a scene where and two other characters can be seen sitting around a dinner table where they eat Chinese meal.

In the upcoming episode of "Ghost Whisperer" entitled "Pieces of You", Melinda Gordon played by Love Hewitt tracks down a girl who has been missing for 12 years. In her search, Melinda will discover a long-held secret about the girl. Meanwhile, "Pieces of You", which will be aired on CBS network at 8/7c on December 5, will see Lycia Naff guest-starring as Butcher and Jesse Head as Clay Dennis.

News
>
Celebrity Gossip
November 29, 2008 05:04:08 GMT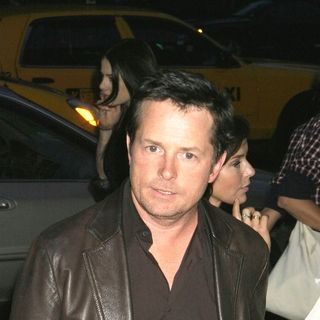 has been acting very open about his condition since he first publicly disclosed in 1998 that he was diagnosed with Parkinson's and to the latest issue of People magazine he shares his battle with the disease. He, moreover, also tells of his optimism seeing the years ahead.

To the weekly celebrity magazine, Michael reveals though he has found a successful combination of medications to keep his symptoms under control, still he can't stop the progress of his Parkinson's. That's why there is time when he enters the so-called "bradykinesia" stage during which his arms hang heavy at his side.

News
>
TV News
November 29, 2008 04:44:42 GMT

In anticipation to the premiere of "" season 7, first 17 minutes from the first episode of the FOX's action drama series has been revealed. The 7.01 clip catches a look into the time the "24" protagonist Jack Bauer, played by , makes a testimony in a court.

The footage features an opening scene of a car crash, leading to a kidnapping which happens between 8 and 9 A.M. Then, it continues with a scene of Jack in a court, being a witness to the case of brutality and torture by CTU agent.

News
>
TV News
November 29, 2008 04:33:33 GMT

President-elect Barack Obama sat down with Barbara Walters for a one-on-one interview and joined by his wife Michelle afterwards, on "Barbara Walters Special". The show garnered a high rating for ABC that broadcast it, absorbing 11.7 million viewers at 10 P.M. ET/PT on Wednesday, November 26.

Walters started out with a strong question, asking Obama, "As you prepare to lead the country, what is your biggest fear?". Obama admits that one or two things keep him up awake at nights, especially the economical state of the nation that has become weakened each day. He said that in the next 60 days he will assemble the best team to anticipate the issue so that the chart won't go further down.

News
>
Movie News
November 29, 2008 04:12:57 GMT

A behind-the-scene video of the possible "" set has been brought forward via Teaser Trailer. The short footage of the snowy set is said to be taken back in February when Fox Channel 11 Los Angeles sent one of their helicopters to fly over the movie set. In it, the Fox Channel reporter explains what is visible and where the set is taking place.

From Roberto Orci and Alex Kurtzman, the screenwriters of hit action film "", comes a new version of the "Star Trek" movie. To start with the time Federation starship USS Kelvin is attacked by a vicious Romulan, it will chronicle the early days of James T. Kirk and his fellow U.S.S. Enterprise crew members during their time at Starfleet Academy.

News
>
Celebrity Gossip
November 29, 2008 04:12:01 GMT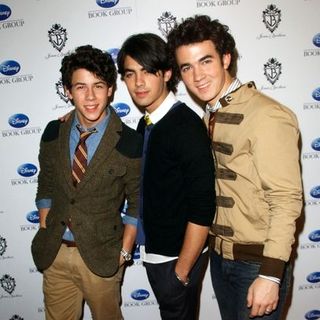 Stopping by "Good Morning America" on Black Friday, November 28 to promote their new book, "Burning Up: On Tour with the Jonas Brothers", showed off their charitable side by donating a few old coats to the show's charity coat drive. Greater than that, the boys also handed a $10,000 check on behalf of their Change for the Children Foundation.

Having no days off during the week, , , and spent their Thanksgiving performing in front of a sell-out crowd at the Dallas Cowboys/Seattle Seahawks football game halftime show. They sang several of their hit songs, such as "Tonight", "Lovebug", and "Burning Up" during the event, which was also aimed to kick off the Salvation Army's Red Kettle Christmas Campaign that runs nationally through Christmas Eve on December 24.

News
>
Music News
November 29, 2008 03:55:50 GMT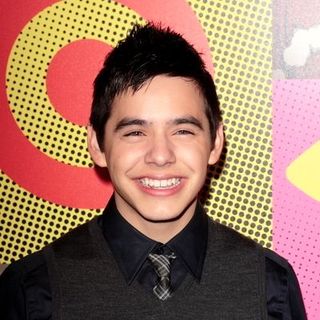 has appeared for a live performance at 'AOL Sessions', a special avenue of programming conducted by AOL Music. He sings new singles from his November-11 , such as "Crush", "Touch My Hand", and "A Little Not Too Over You".

In related news, David Archuleta has been lined up for a musical guest at annual holiday concert "Z100's Jingle Ball 2008". Other musicians scheduled to make live appearances at the gig include , , , , , , , and .

News
>
Movie News
November 29, 2008 03:43:02 GMT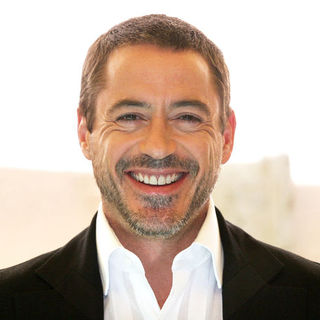 almost got a serious injury during the filming of "". According to the report by The Sun, the star of "" who is playing legendary detective Holmes has been knocked unconscious when shooting a fight scene with co-star Robert Maillet at Chatham dockyard in Kent.

Though walking away with six stitches in his mouth, the incident left the 43-year-old "out cold" for about six seconds and "drooling blood" before medics could bring him round. Recalling the incident, a nurse said, "Robert was accidentally caught on the chin by a thundering hook. He went flying and was out cold. He didn't want to go to hospital and kept trying to get up. He's a trooper. But there have been lots of other problems too."

News
>
Celebrity Gossip
November 29, 2008 03:26:14 GMT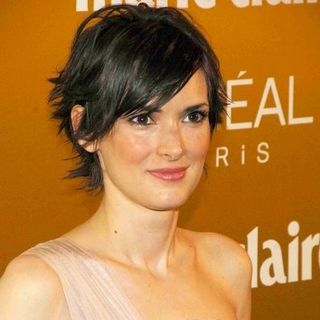 Hollywood movie actress finds herself at the center of new controversy after reportedly losing borrowed Bulgari diamonds loaned to her for an awards ceremony appearance in Spain. The jewels are said to be worth $125,000.

According to TMZ, Winona had been lent a diamond-encrusted bracelet and ring to wear to a Marie Claire magazine party in Madrid on Sunday, November 23. She also had been given a dress, shoes and some other stuff to wear to the event.

News
>
TV News
November 29, 2008 03:14:58 GMT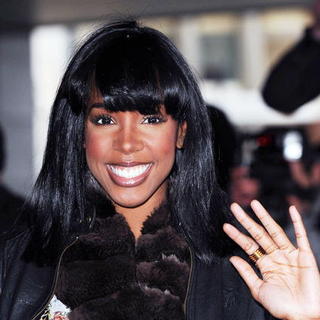 takes part on MTV's AIDS awareness campaign. Recent reports have claimed that Rowland's video diary entitled "The Diary of Kelly Rowland" will be used by MTV to mark the 10th anniversary of its AIDS awareness campaign, known as "MTV Staying Alive".

In the video, the alum travels to South Africa, Kenya, Tanzania and the United States to meet young people who are affected by HIV/AIDS and those trying to educate people about the risks. "The Diary of Kelly Rowland" can be watched at on December 1, which is World AIDS Day.