News
>
Celebrity Gossip
February 19, 2008 03:43:28 GMT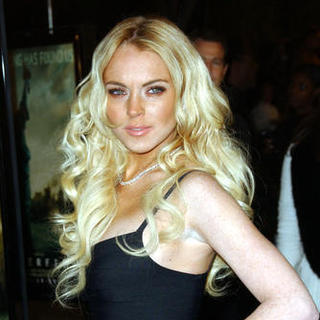 Has been keeping herself away from wide media coverage following her latest rehab stay, has resurfaced. The actress, who's considerably sexy, has bared all for New York Magazine's February 25, 2008 issue. She is following in the footsteps of famous blonde bombshell by recreating the late star's final nude photo-shoot.

The actress and pop star appears naked on the front of the magazine, covered up only by a see through pink scarf. The shoot was done by famed photographer Bert Stern, who also shot Monroe's "The Last Sitting" which was done shortly before she died.

News
>
Movie News
February 19, 2008 02:10:24 GMT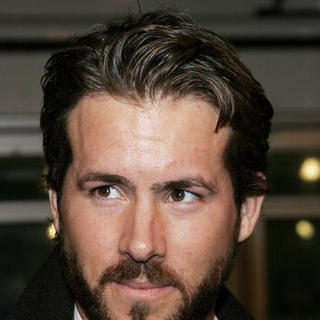 "" star is going to make special appearance in "". According to AICN, the co-star of in "" will star as the anti-hero character Deadpool in the action fantasy film.

If Reynolds indeed makes a cameo appearance in the Gavin Hood-directed film, he will be joining the lead stars, and , as well as recent casting members, and . A while back, the Canadian actor has expressed interest in portraying the mercenary in an interview with ComingSoon saying, "Basically for me there are two superheroes that I could play. One would be Deadpool, the other would be The Flash."

News
>
Music News
February 19, 2008 02:09:07 GMT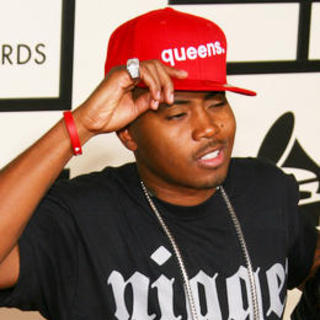 ' plan to release his studio album "Nigger" during the Black History Month this February has been squashed. The new album that created a controversy sometime ago with its bold title, will not be arriving until April 22.

"April 22," said Nas. "I'm over Black History Month. I think we are part of American History and we should have it all year 'round," adding "The timing couldn't be more perfect. Nobody's going to tell the truth about race relations if they're not offended or angered. Everybody's just hiding behind the veil of half-truths...They think that if you don't talk about it it'll go away."

News
>
Music News
February 18, 2008 09:53:35 GMT
Rumors are circulating that will also be tapped as one of the supporting acts of . According to MediaTakeOut.com, a source told them that organizers are negotiating with Brown's management to include him in the tour which could be one of the biggest-grossing events this year.

An insider told MediaTakeOut.com, "Chris will definitely be a part of the tour .... it's just a question of how much of a role he'll play." No representative from West or Brown's camp have commented on this.

News
>
Movie News
February 18, 2008 09:21:12 GMT
"Arrested Development" actor and the co-star of in "" have been signed to join in the sold-out campus tour "Will Ferrell's Funny or Die Comedy Tour" promoting the upcoming sport comedy movie "".

According to Hollywood Reporter, the two actors will be joining the film's star and comics , and Nick Swardson for the rest of the eight-venues tour. They will start performing as the tour resumes on February 22 at the University of North Carolina-Chapel Hill after a short break.

News
>
Music News
February 18, 2008 08:56:11 GMT
The year 2008 may see the return of alternative rock band, Alien Ant Farm. The band that had a brief hiatus in late 2006 had remained stale for almost two years but now have announced that the original members will team up over the Summer.

Best known for their rendition of 's "Smooth Criminal", the band will be back with two original line-ups that quit during their hey-day. Bassist Tye Zamora and guitarist Terry Corso are coming back for good.

News
>
Movie News
February 18, 2008 08:47:18 GMT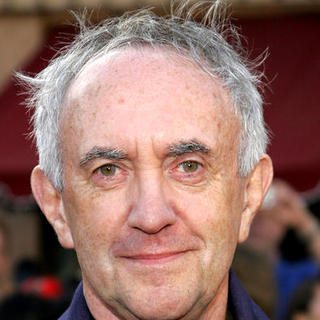 The action hero film "" has found the perfect man to depict the President of the United States. According to Latino Review, the Stephen Sommers' film has cast Jonathan Pryce to play the most important man in the U.S.

Though reportedly the character is considerably minor, Pryce's role still plays an important part in the action adventure movie to be released on August 7, 2009. In joining the cast, the actor will act alongside , , , , and many others.

News
>
Movie News
February 18, 2008 07:53:29 GMT
The remake of 1987 horror, "", has found new screenwriters to bring the chiller to the big screen. According to ShockTillYouDrop, the Weinstein Company have signed Marcus Dunstan and Patrick Melton to pen the horror film's script.

Dunstan and Melton made their debut in filming industry with their horror comedy thriller "" released on September 22, 2006. They, both then joined the team of successful horror feature series "Saw" to pen the fourth and fifth installment of the thriller starring .

News
>
Movie News
February 18, 2008 07:18:11 GMT
Though loved and praised by many film critics, "" didn't manage to bring home the prestigious Golden Bear Award from the 58th Annual Berlin International Film Festival on Sunday, February 17. The crime drama lost the top prize from another crime drama from Brazil entitled "The Elite Squad" about police corruption and gang violence.

Despite losing the prestigious kudo, "Blood" still managed to bring home two Silver Bear prizes. The film about a cold-blooded oil man landed Best Director prize for helmer Paul Thomas Anderson. On the occasion, the director whose film "Magnolia" got the 2000's Golden Bear humbly commented on his win, "Daniel is an actor who makes any director look like a good director." The film which nominated for 8 Oscars also nailed the Outstanding Artistic Contribution in Music for 's guitarist Jonny Greenwood.

News
>
Celebrity Gossip
February 18, 2008 06:47:08 GMT
Has been romantically linked to numbers of men, it is safe to say that has finally found the man of her life. The British supermodel has fueled engagement report after she was spotted sporting an , which was widely believed to be given to her by Brazilian billionaire Marcus Elias.

Naomi and Marcus reportedly met just two weeks ago at a Vogue party in Sao Paolo and soon thereafter became very close together. Marcus was said to arrive at the party with local actress and model Ildi Silva but he soon switched his attention to Naomi. And so, the twosome ended the evening cuddling up together.

News
>
Celebrity Gossip
February 18, 2008 06:32:52 GMT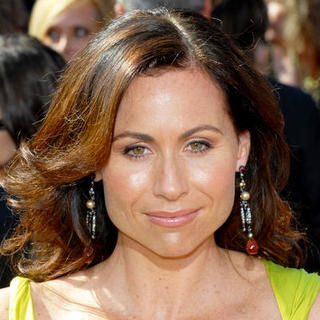 has fueled pregnancy rumors after she was spotted leaving a Los Angeles clinic.

Minnie, who was nominated for an Academy Award for Best Supporting Actress for her performance in the 1997 film "Good Will Hunting," was spotted at a Los Angeles doctor's office looking at sonograms with a pal thus prompted pregnancy speculation.

News
>
Celebrity Gossip
February 18, 2008 05:06:54 GMT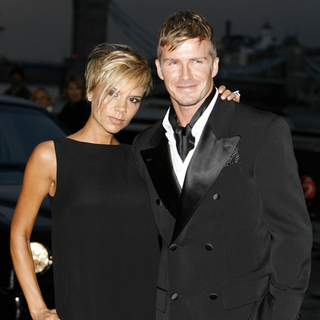 and ' secret second wedding has been revealed.

The husband and wife, who've been considered by many as one of the hottest celebrity couples, have reportedly renewed their wedding vows in secret and commemorated it with a new tattoo.

News
>
Movie News
February 18, 2008 04:44:50 GMT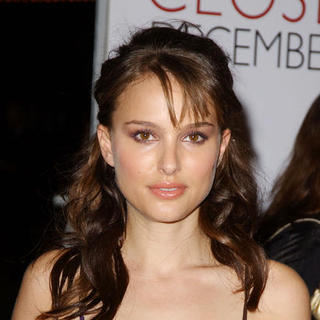 Reported earlier that the depicter of Padme Amidala in the Star Wars prequel trilogy has expressed her desire to take charge behind the camera, it is said that the Golden Globe-winning actress has been set to make her directorial debut. According to New York Post's gossip column Page Six, the 26-year-old actress has been set to helm a film project in Hebrew "".

The Israeli-born Hollywood star revealed to W magazine about her interest in the adaptation project of Amos Oz's memoir saying, "I've been reading Oz since high school, and when I read his biography I just sort of saw it." On taking her first part behind the camera, she earlier told Variety about the project stating, "We all have the same desire to make meaningful and artistically fulfilling films and are committed to the idea of stories leading to greater empathy and action for world issues."

News
>
Music News
February 18, 2008 04:37:24 GMT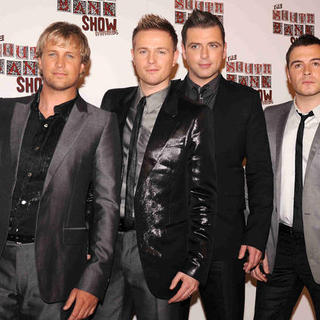 decided to put up their old photos for fans to watch on their new music video. The pop band premiered the video for "Us Against the World" that opens with childhood photos of the four members, Nicky Byrne, Shane Filan, Kian Egan and Mark Feehily.

Their manager Louis Walsh made a cameo in it along with ex-member Brian McFadden although the latter was only in pictures, footage of old concerts and previous press releases. Rumor has it that creator Simon Cowell did not approve the first version of the video, causing the band to re-shoot it.

News
>
Celebrity Gossip
February 18, 2008 04:15:30 GMT
The drama keeps going on. The British troubled singer, who recently left residential treatment at the Capio Nightgale hospital, has reportedly been put on methadone and prescription drugs with the intention that she could attend the forthcoming BRIT Awards.

Amy was praised for her performances of "Rehab" and "You Know I'm No Good" at the 50th annual Grammy Awards held last Sunday, February 10, during which she won 5 awards. Hot on the heels of the Brit Awards, slated to take place Wednesday, February 20, the songbird has agreed to perform her single "Love Is A Losing Game," as well as "Valerie" with .