News
>
Music News
December 31, 2008 06:52:25 GMT

A music video aimed to support a charity single called "Save a Life", performed by so-called & Friends, has made its way out. Directed by Jay Will, the video has and among others as cameos.

The Carleene Samuels-produced video shows the musicians standing behind the microphone in the studio singing to the song. At some points, it is intercepted with a capture of doctors and nurses helping patients in a seemingly to be a children hospital. It also features a scene showing several children standing behind a piano desk and strumming some riffs.

News
>
Celebrity Gossip
December 31, 2008 06:25:07 GMT
Sean "" Comb is offering free safe-home rides for New Yorkers on new year's eve. The rap mogul and Ciroc premium vodka team up with New York's Taxi & Limousine Commission to distribute $15 debit cards that can be used for single taxi ride.

"New York is the world's most iconic New Year's Eve city," Diddy explained to New York Daily News concerning his decision to pay the cabs' fare. "So let's lead by example and show everyone that a sophisticated holiday celebration doesn't just end when the ball drops, but when everyone gets home safely."

News
>
Movie News
December 31, 2008 06:22:48 GMT

While the distribution right is still hanging on a balance, "" unveils a new featurette that has director Zack Snyder on commentary. Snyder, who also directed the epic drama "", gives his insight on why "Watchmen" the comic is one of the things he wants to lift as a live-action movie.

Snyder also shares deeper his knowledge of each character including Nite Owl, Rorschach, Silk Spectre and The Comedian. The footage not only presents the close up look to each of the heroes and their dilemmas, but also some never-before-seen scenes.

News
>
Music News
December 31, 2008 05:02:18 GMT
' planned live show on new year's eve is predicted to cause potential "mob scene" and New York's police department is worried about it. Regarding their fear, police officials have reportedly conducted a meeting with producers of the show to discuss the matter.

"...They're now planning on using extra [security] men for support," a source reveals to People about what the police have prepared for the show. "It's going to be crazy because everyone will be in Times Square to watch them perform on the show."

News
>
TV News
December 31, 2008 04:59:53 GMT

To bridge the gap between "" 6.12 to the next one, The CW have released a webclip for the episode that returns January 5. In "Things a Mama Don't Know", Nathan receives a good news on his basketball career and shares it with Jamie.

Meanwhile, things are looking not so good on Peyton's side. She receives some startling news that she must share with Lucas, who while still in LA, discovers that Julian has been keeping another secret regarding the movie. Also, Nathan struggles in a new professional environment and Brooke's search for runaway Sam forces her to confront her own feelings about the night of her attack.

News
>
Celebrity Gossip
December 31, 2008 04:21:59 GMT
is heading up to Texas to accompany boyfriend after his collapse in the shower. A source told people that she "got on a red eye flight right when she found out, and arrived at 5 A.M. [that] morning" as soon as she heard the news.

Tony Romo created a frantic scene when he was found collapsing in the shower after Dallas Cowboys was beaten by Philadelphia Eagles during a Sunday night intense match on December 28. He said that he fell because he got "a little banged up."

News
>
Movie News
December 31, 2008 04:00:53 GMT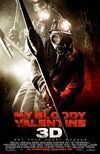 A new clip, courtesy of MTV.com, has been brought out to give viewers a first peek into Lionsgate Films' "". Taking the chasing scene in an old mine, the clip shows ' character, Tom, gets caught by the maniac killer's pick. The ending of the clip provides as the moving scene of the movie's poster.

Taking the story of Valentine's Day Massacre stemming from a tragedy that happened 10 years before, the movie directed by "Scream" editor, Patrick Lussier, follows Tom who is haunted by the fault he did in the past. Tom was an inexperienced coal miner who caused the death of 5 men. But one survived the accident and woke up from his coma to get a revenge. Armed with a pickaxe, he set out on a killing spree that disturbs the peace of Harmony.

News
>
Music News
December 31, 2008 03:34:11 GMT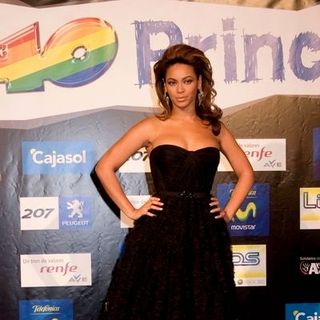 has reportedly received a leftover single, which is originally Jon McLaughlin's song called "Smack Into You". She then includes the track on of her third studio effort "", which has been outed since November 18, with a changed title "Smash Into You".

"Smack Into You" was rumored to be written for Jon McLaughlin's second studio album "Ok Now". The song has reportedly been performed throughout his summer and fall tour but it ended on the scrap pile when his album was finalized. To avoid a waste, it was then presented to Beyonce Knowles.

News
>
TV News
December 31, 2008 03:17:26 GMT

The first two hours of "" season 5 have gone online through ABC's press site on Monday, December 29 night. Scoops as well as opinions from TV writers have been making rounds, including a mutual compliment for the first few gripping minutes.

Korbi from provides some interesting tidbits that may serve as some spoilers too. Among the things she points out are, at least three people are going to die in the first chapter, but some characters who have been killed in the previous seasons will make some appearances. And true to the "Lost" nature where questions are thrown and then answered later, the premiere will give reasons why the Oceanic 6 must go back to the Island.

News
>
Celebrity Gossip
December 31, 2008 02:36:43 GMT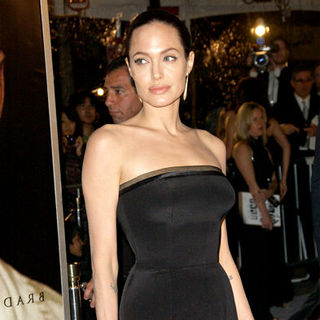 may not add another biological kid as she has reportedly been advised not to be pregnant again by her doctor Dr. Larrian Gillespie. Health concerns are issued as the trigger of the doctor's warn.

"Angelina is at risk of having a stroke or heart attack," Dr. Larrian explained to OK! Magazine. "And because she developed gestational diabetes, there is a high risk she'll have it again, with the child being at risk for diabetes."

News
>
Movie News
December 31, 2008 02:29:42 GMT
The first trailer of "" has arrived through . Beside serving as an intro to the group of animals joining forces in the secret agent team and what their respective skills are, the trailer also gives out what kind of mission the rodents have to face in order to save the world.

"G-Force" is a family adventure flick that takes on the latest evolution of a covert government program to train animals to work in espionage. Armed with the latest high-tech spy equipment, these highly trained guinea pigs discover that the fate of the world is in their paws.

News
>
Music News
December 31, 2008 01:53:24 GMT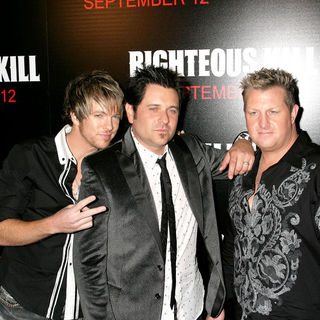 Country music act have been tapped to make a live appearance at 2009 People's Choice Awards. Joining them to entertain music fans on January 7, 2009 at 9.00 -11.00 P.M., ET/delayed PT is .

Beside taking the stage for a live performance, Rascal Flatts will also make an announcement concerning their upcoming studio album. Their announcement will kick off an online contest on .

News
>
Celebrity Gossip
December 30, 2008 08:46:21 GMT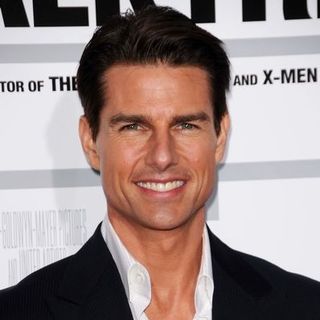 reveals that he is happy with his life and hopes to have ten children from wife . "I want ten children. I love kids," the star, who plays Colonel Claus Schenk Graf von Stauffenberg in "", tells The Sun during an interview.

"I feel really fortunate to have the teenagers and a two and a half-year-old. It's a great dynamic," Tom gushes further. When it comes to talk about daughter Suri Cruise, he says, "She's so charming, she's so beautiful, she's just great."

News
>
Music News
December 30, 2008 08:19:21 GMT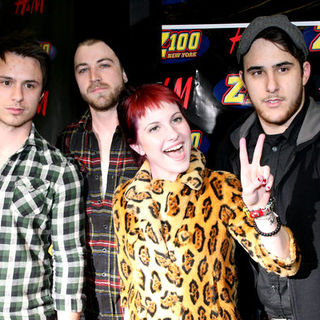 During a backstage interview at KROQ's Almost Acoustic Christmas in Los Angeles, singer shares 's forthcoming studio album will have different music. "When we get into the studio, there's going to be a lot more different things going on," she told MTV.

Though the effort's concrete details are yet to be disclosed, Hayley claims that in writing new songs for the record, they have grown up and been inspired by life. She says, "We've learned a lot about relationships and friendships and life in general, and I'm stoked because I don't really know what I'm going to say about it, but I've got a lot that I want to get out."

News
>
Movie News
December 30, 2008 08:12:23 GMT

The court ruling that favors Fox in distributing "" over Warner Bros is still far from settled. Warner Bros issued a statement on Monday, December 29 that they will keep on fighting for the right, by either going to another trial or proposing an appeal to the U.S. District Court Judge Gary Feess' decision so that the movie can stick to its release date on March 6, 2009.

Fox are trying to stop Warner from releasing the movie on the scheduled date for the reason of the deals they made with producer Lawrence Gordon. Last week, Feess ruled that Fox indeed own a copyright to distribute the movie, but Warner said they disagree to this. "We respectfully but vigorously disagree with the court's ruling and are exploring all of our appellate options," the studio said. "We continue to believe that Fox's claims have no merit and that we will ultimately prevail, whether at trial or in the Court of Appeals."