News
>
Music News
July 21, 2008 04:03:53 GMT

Pop/R 'n' B singer a.k.a. Fergie showed to her fans that she has the thing for rock music by tapping and ex-' guitarist at one of her concerts on July 19. On the show held at Pacific Amphitheatre in Costa Mesa, California, Fergie and the renown guitarist collaborated on two rock songs, GNR's hit track "Sweet Child O' Mine" and 's "Barracuda".

Before collaborating, Fergie introduces Slash to the crowd, saying, "Some of you little ones may know him from 'Guitar Hero', but I know him from a band called Velvet Revolver and a band called Guns N' (bleeping) Roses!" Their collaboration was also caught on video by a fan and has been streamed via YouTube on July 20.

News
>
Movie News
July 21, 2008 03:58:07 GMT
Having broken "" midnight sales record by grossing $18.5 million from the preview screenings, the latest Batman movie "" serves up to its expectation delivering an astonishing run for the coveted #1 North American box office. Quintupling its closest competitor for the weekend, "", the Christopher Nolan-directed superhero collected an amazing $158.4 million over its three-days weekend showing.

Proving itself to be the best 2008 summer movie so far, the action-packed flick has proven the box office analysts' prediction on it crushing "" previous record as true. With the staggering number of sales, it has claimed the title of the #1 biggest weekend opener for a superhero movie topping "Spider-Man 3" record of $151.1 million and many predicted that it may go on to surpass the $200 million mark by the end of the week.

News
>
Music News
July 21, 2008 03:18:47 GMT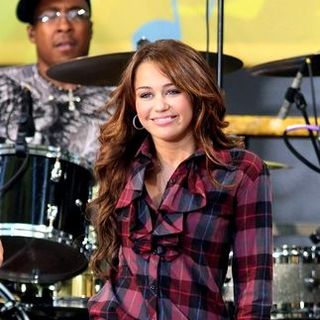 Ahead of the official release date on July 22, ' new LP "" has already leak on Saturday, July 19. The news was spread by which also gave the link to download all the new record's tracks to their readers.

Miley's new album will feature about 12 tracks including her first single "7 Things", that has been spawned on June 17. All the songs from the teen idol's new record itself has actually been performed by the singer/actress on her recent concerts, such as at The 2008 Disney Channel Games, Wango Tango, Today Show Concert Series and others.

News
>
Celebrity Gossip
July 21, 2008 03:05:51 GMT

It appears that can never have enough of being jailed. The rap star and actor was busted yet again. He was arrested at a mall in Phoenix on Saturday, July 19 for allegedly giving a false name and Social Security number to a hospital so he could escape paying for medical expenses.

DMX, whose real name is Earl Simmons, was hanging out with some of his friends at Phoenix's Metrocenter mall when the arrest took place. Per Maricopa County Sheriff Joe Arpaio, DMX checked into Scottsdale's Mayo Clinic back in April, seeking treatment for a bout of pneumonia. Instead of using his real name, he went by the name "Troy Jones" and failed to pay a $7,500 bill.

News
>
Celebrity Gossip
July 21, 2008 02:45:41 GMT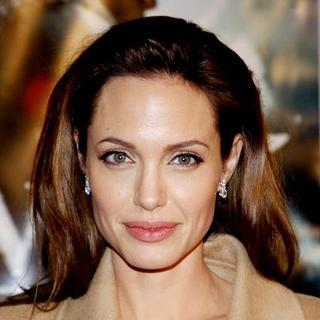 and her newborn twins; Knox Leon and Vivienne Marcheline, have left the hospital. She left the French hospital where she gave birth to the babies in early Saturday, July 19 at about 4 A.M. local time, various reports claimed.

The hospital's representative, Nadine Bauer, confirmed that matter to People magazine, saying "Angelina Jolie left the Clinic Santa Maria of Fondation Lenval early in the morning of July 19th." Provided no further details, the representative simply added, "The mother and babies are doing very well."

News
>
Music News
July 21, 2008 02:27:47 GMT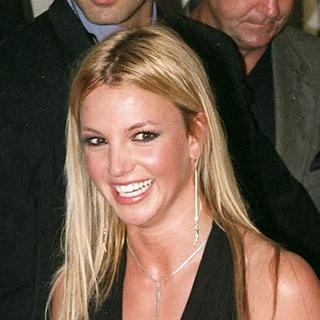 is preparing something special on her upcoming LP by throwing all of her hatred on the songs in the record. According to the latest reports for the new album, Britney has penned some diss tracks for the people close to her.

Two of the people she attacks through her songs are her mother Lynne Spears and ex-boyfriend . A source revealed the news to the Sunday Daily Mirror, stating "These tunes will change the way people think about Britney. A lot of people have messed her around over the years and she's bottled up all this anger and now she's just let it all out."

News
>
Music News
July 19, 2008 07:36:24 GMT

An interesting fact was shouted by 's frontman who revealed to the press that he is a fan of teen pop star and would love to collaborate with her. Confirming his admiration to the teen idol Chris said, "I like Miley Cyrus... I like the TV show."

Moreover, the rock singer also stated that he and his band would like to perform on-stage together with Miley sometime in the future. "I'd do it. Anyone we like or respect, no matter how different they may be, we would play with," Chris said.

News
>
Movie News
July 19, 2008 07:25:17 GMT

Recent buzz in the movie industry has suggested that there is a possibility that Hollywood A-list actress and rising starlet will be collaborating for a new feature film project. Reportedly, Aniston is so impressed by the 15-year-old that she wants Cyrus to be her on-screen daughter for the planned project.

The speculation has been sparked by Aniston's friend who told Star about the meetings the star of "" had with Cyrus in which they allegedly talked about co-starring in this movie project. To this friend, the former wife of reportedly gushed, "I approached Miley about it, and she thinks it's a very cool idea."

News
>
Music News
July 19, 2008 07:08:19 GMT

After finishing her recent personal problem, has finally restarted her musical career and is currently heading back to the studio to record new materials for a new LP. The singer has even posted some pictures of her recording session via her on July 15.

On her new LP, the singer has also confirmed that she will be working with some renown music producers such as Butch Walker, Billy Mann, Egg White and Danja. According to reports Pink's upcoming fifth studio album will be dropped around the end of October or early November.

News
>
Movie News
July 19, 2008 06:47:05 GMT

Though the forthcoming "" movie won't be making any appearances at the 2008 San Diego Comic-Con, it doesn't mean that Paramount Pictures do not have something under their sleeves. Providing first look into some of the movie's notable characters, the studio have given a treat to this sci-fi movie fans with unique character posters.

The four posters revealed as the villain Nero, as the U.S.S. Enterprise's communications officer Uhura, as the U.S.S. Enterprise's science and executive officer Spock and as the new Captain Kirk. All of those images can be seen below. If the four posters is combined, they will form the star trek logo which is posted on the news' photo.

News
>
Celebrity Gossip
July 19, 2008 06:33:52 GMT

It's nearly a month since it was officially confirmed in late June that has been treated at a psychological treatment facility for "anxiety and depression." New claim has just emerged that her actor boyfriend Jack Wagner is planning to marry her once she completes her inpatient program.

Wagner, who reportedly drove Heather to the Sierra Tucson rehab facility in Arizona, wants to propose to the actress "as soon as her issues are under control," a source told In Touch, adding that "he's already spoken to her therapists." The source moreover also is convinced that Heather will surely accept his proposal.

News
>
Music News
July 19, 2008 06:18:19 GMT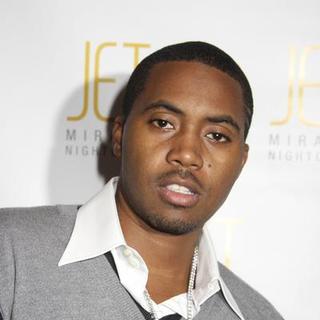 Despite all of the controversy surrounding it prior to its release date, ' new untitled album seems set to be a successful one and top the Billboard 200 chart next week. That happened after according to Nielsen Soundscan, the rapper's record sale until Friday (July 18) is topping the list with 113, 000 copies sold.

If Nas' new record does top the Billboard albums chart next week, it will be the fifth time for him. The latest record from the controversial rapper's LP that managed to top the chart was "", released in 2006.

News
>
Movie News
July 19, 2008 06:09:28 GMT

The highly anticipated Batman flick "" has proved itself to be the king of summer blockbuster movies. Having been screened in 3,040 theaters across the country, the Christopher Nolan-directed superhero film has broken previous box office record with an amazing $18.5 million it pulled in only from the midnight sales.

Excluding the receipts from the 3 A.M. and 6 A.M. previewing, the impressive number has shattered previous record held by "" which collected $16.9 million from its midnight screenings. Seeing the powerful run by the sequel, box office analysts predict that it would have a strong chance of surpassing the $100.1 million opening by "". If that happens, "Dark Knight" will be the biggest opener in 2008 so far.

News
>
Celebrity Gossip
July 19, 2008 05:04:58 GMT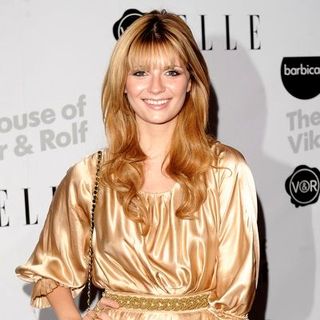 Managed to take her acting career a notch higher, from TV series "The O.C." to the big screen, is ready for a comeback after an apparent decline in the Hollywood scene. Playing a lesbian role in her new film "" while is having her other flick "" to be released in theaters September later this year, the beauty sure knows how to flaunt it, posing topless in some raunchy shoots for Nylon magazine.

On the cover of the magazine's August issue, Mischa is snapped wearing a jeans vest, dark blue jeans pants, and black fedora while is smoking a daisy. In a series of provocative shots inside the publication, she's showed posing sans her bra, with smoky eye shadow and messy, layered hair.

News
>
Movie News
July 19, 2008 04:32:37 GMT

The latest horror feature film from French filmmaker Alexandre Aja, "", apparently isn't finish yet with its goal of terrifying people. Having had its various kinds of outed previously, the movie has just added a hair-raising red band featurette to its collection of gory-looking video footages.

Providing movie lovers a chance to catch another behind-the-scene look into the movie, this featurette shows many unseen footages accompanied by in-depth description of the movie by its director, producer and stars, including and . Through this video footage, viewers can also get a much better look into the evil spirit lurking behind the mirrors.