News
>
Movie News
August 12, 2006 03:43:14 GMT
Christopher Nolan is about to add one more directorial stint in his resume. According to Variety, the acclaimed filmmaker is close to a deal to helm Universal's "", a big screen adaptation of TV series of the same name aired in the '60s.

If everything goes well, Nolan then will be tapped to make a contemporized version for the picture with Janet and David Peoples being set to pen the script. Production is expected to begin soon after he wraps up "" sequel, "" which is slated to begin filming early next year.

News
>
Movie News
August 12, 2006 03:41:09 GMT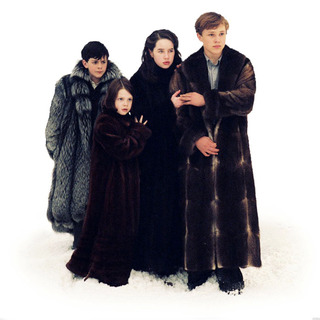 ©
It is unveiled at last. Telling The Hollywood Reporter, producer Mark Johnson has ultimately revealed that the production of "" will begin this coming January.

Shifting the filming location from New Zealand to Europe, the movie has been confirmed to still feature the principal cast consisting of , , , and . Andrew Adamson also returns to once again take the double jobs of directing and co-writing the script.

News
>
Movie News
August 12, 2006 03:35:50 GMT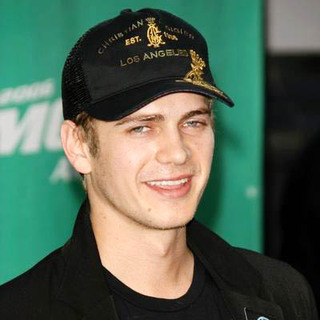 The dust has been cleared up. Answering the big question on his involvement in "", has finally been confirmed to join the picture, The Hollywood Reporter has revealed.

Replacing , Christensen therefore will play the lead role of David, a young man from a broken home who discovers that he has the ability to teleport. Accompanying him in the cast are , , and .

News
>
Movie News
August 12, 2006 03:32:18 GMT
It probably will be one of the good moments Mark Dindal can keep in mind. The filmmaker finally could encounter his directorial debut on live-action feature as he has been tapped to helm "", a new project from Walden Media and Nash Entertainment.

Based on the little-known fact that real letters are being sent to the fictitious home of fictional detective Sherlock Holmes at 221b Baker St, pic will follow the story of a man living at the address as he receives one of these letters. Noticing that the letter is sent to seek Holmes' help in solving a crime, he boldly decides to unravel the case without being aware of what awaits him ahead.

News
>
Celebrity Gossip
August 12, 2006 03:30:50 GMT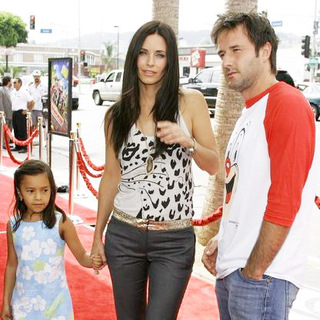 and seem to have a very happy marriage, but that doesn't mean they never face any difficulties in living their love life. The actress spills all to Life magazine in its new issue that she and David once went to a therapist to work the things out.

Cox tells the magazine, "We were just in Sardinia for a vacation. We got into these fights two nights in a row over stupid stuff. But I could see how relationships break up if you don't go, 'What are we doing!?' So we went to a therapist, and he broke it down for us."

News
>
Movie News
August 12, 2006 03:19:59 GMT
A seemingly promising project is on its way to come to the surface through Mandate Pictures. The company has successfully obtained the rights to "", a dark, supernatural thriller flick written by Thomas Thonson.

While there is no word yet on the cast and the rest of film crew, it has been revealed that the film's story centers on an overprotective young man caring for his teenage brother who has precognitive visions of violent deaths. Taking advantage from his brother's terrible gift, he later unexpectedly gets confronted by the brutal deaths in his wake.

News
>
Movie News
August 12, 2006 02:46:03 GMT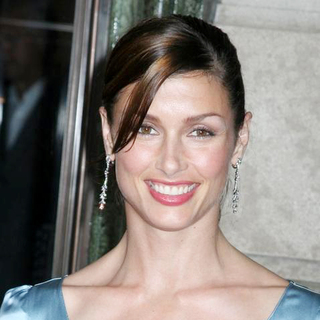 The Weinstein Company is taking full speed indeed. Barely obtained the distribution rights to "", it has already carried out the same thing to a suspense-thriller flick entitled "" for North America region.

Starring , Peter Weller, Jamie Bartlett, and Carly Schroeder, pic focuses on a horrible occurrence experienced by an American family when they are stalked by lions after becoming lost in a game reserve during their trip to Africa. Darrell James Roodt does double jobs of directing and writing the screenplay, the latter task being carried out alongside Beau Bauman and Jeff Wadlow.

News
>
Movie News
August 12, 2006 02:39:36 GMT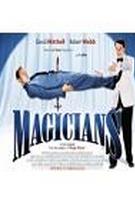 Joining forces to make a new film together, Universal Pictures International and Intermedia have just unveiled their intention to bring up "" to the big screen, Variety has revealed. Both companies have assigned the team behind Channel 4's sitcom of "Peep Show" to bring out the project to the surface.

Almost all of the "Peep Show" team will get on board as the movie crew includes writers Jesse Armstrong and Sam Bain plus the series' actors, Robert Webb and David Mitchell. Meanwhile, the program's executive producer, Andrew O'Connor, is tapped to direct with Juliet Stevenson and Peter Capaldi also starring.

News
>
Celebrity Gossip
August 12, 2006 02:31:17 GMT
First it was who did it, and now it's time for to do it. The young and beautiful starlet poses as Marie Antoinette for the September issue of Vogue magazine, hit the newsstands Tuesday August 15th.

Dunst, who plays a young Antoinette in Sofia Coppola's upcoming film titled "", was photographed by Annie Leibovitz at the Palace of Versailles, where many of the scenes for the film were shot. She is featured on the cover of the magazine wearing a white wig and a pink satin dress by Milena Canonero.

News
>
Celebrity Gossip
August 12, 2006 02:11:42 GMT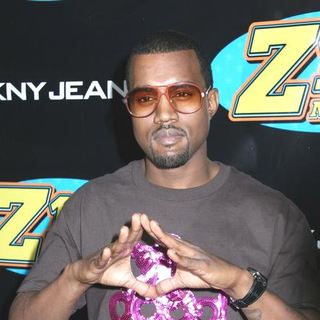 The six-time Grammy-winning rapper-producer is single no more. The star is engaged to marry his girlfriend, People magazine reported on Friday August 11th.

The magazine, citing unnamed sources close to the singer, said West proposed to his girlfriend, Alexis, during a recent overseas trip.

News
>
Celebrity Gossip
August 11, 2006 09:38:51 GMT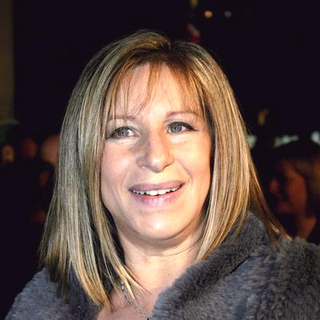 Her beautiful voice has earned her much money, and now wants to make good with it. The veteran singer has committed to donate $1 million from her fall concert tour to former U.S. President Bill Clinton's Climate Change Initiative.

Climate Change Initiative is an organization, which aims to unite cities across the world in a bid to reduce greenhouse gas emissions.

News
>
Movie News
August 11, 2006 09:13:41 GMT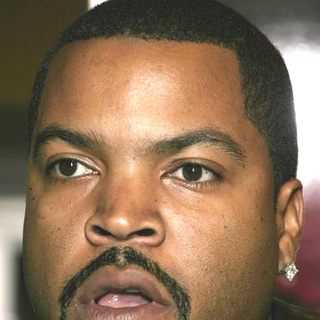 Seemingly progressing smoothly, Revolution Studios' "" has just begun the production in Vancouver, Canada. The entire main cast, like and , delightfully return on board with an addition of who has been billed to play an eccentric contractor in the film.

A sequel of the 2005 hit comedy "", pic is the collaborative production between Revolution Studios and Broken Road Productions set for an April 6, 2007 release. Steve Carr is directing based on Hank Nelken's screenplay with rewrites by Robert Ramsey, Matthew Stone, J. David Stem, and David N. Weiss.

News
>
Celebrity Gossip
August 11, 2006 09:00:46 GMT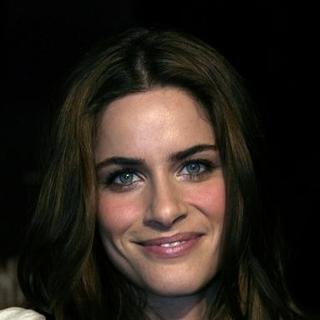 Rumor has it that is expecting her first child with fiance David Benioff. The actress, however, reportedly trying to hide the fact that she indeed is pregnant.

On this matter, a source told American magazine Life & Style, "It's being kept a secret on the set, but she's three months along."

News
>
Movie News
August 11, 2006 08:35:23 GMT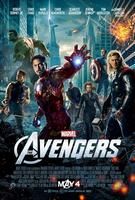 Another superhero flick is on the making. The Marvel Studios Overview Presentation has recently hired Zak Penn to pen the script for "", a live-action feature of the superhero team originally created by Stan Lee, Jack Kirby, and Dick Ayers as an answer to DC Comics' Justice League of America.

While cast and plot line have not yet been confirmed, the project will surely exhibit the great power of the heroes as they battle against evil. Marvel itself has described The Avengers to be "Earth's mightiest heroes, formed to fight the foes no single hero could withstand" also "the most prestigious and powerful super-hero team in the world."

News
>
Movie News
August 11, 2006 07:35:15 GMT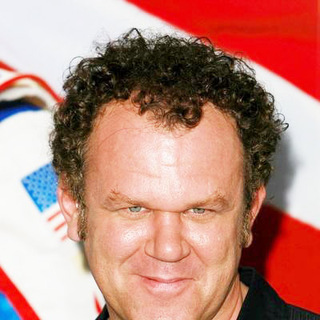 Roles keep coming heavily to . Fresh from "" while already being included in "", the actor delightfully has been billed to star in Columbia Pictures' new project of "Walk Hard" following the company's success in obtaining the film's rights, so Variety has reported.

As the movie's story tells about fictional music legend Dewey Cox, Reilly will likely to play the character, whose life becomes as messy as the protagonists in "" and "." "My character is an amalgamation of a number of classic musician stories, tales of excess, highs and lows and bad behavior," he commented.