News
>
Music News
July 19, 2008 02:59:18 GMT

The highly anticipated new music video from nu metal act for their latest single "Psychosocial" has finally got premiered via FNMTV on July 18. The new clip was directed by Paul Brown and filmed at Sound Farm studios in Jamaica, Iowa using a special high-end cameras which can shoot about 1,000 frames per second.

The clip sees the band performing in the middle of a burning fire, which was formed as a circle, from the beginning until the end. Commenting about the video, the group's percussionist Shawn Crahan said, "We have the most extreme on both ends, with nothing in the middle. That's what the video is, and nobody does that. There's an art form behind it."

News
>
Movie News
July 19, 2008 02:39:13 GMT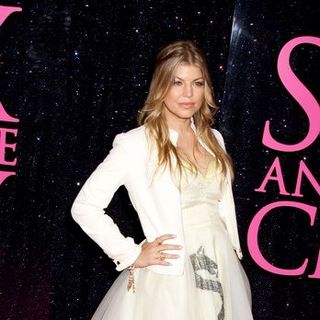 The singing crew of Rob Marshall's drama musical "" has grown even bigger. After actress was announced joining the cast ensemble few days back, successful R 'n' B singer Fergie whose real name is is now reported to be following Hudson's footstep as well.

Though what character she will be portraying in the Broadway musical adaptation still remains unknown, the only female singer in is said to be getting her first significant leading role. By nailing the role, she will be joining also , , , and .

News
>
Music News
July 19, 2008 02:26:26 GMT

After its sneak preview streamed earlier this week, the full version of 's music video for his latest single "Body On Me" featuring and has finally premiered on FNMTV on July 18. The video was shot at the Red Rock Casino, Resort, & Spa in Las Vegas under the direction of renown director Benny Boom.

The scenes of the new video starts with the arrival of Ashanti accompanied by some of girl friends and then followed by Nelly. The story of the clip focuses on Nelly's attraction and efforts on trying to get the attention of the female R 'n' B singer, which he finally succeeded in doing.

News
>
Celebrity Gossip
July 19, 2008 02:17:30 GMT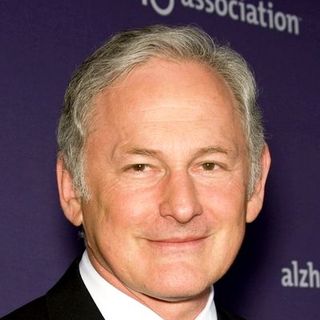 No, said no to US Weekly's claim that he has confirmed 's second pregnancy. The Canadian TV actor is denying he told the publication that his "Alias" co-star is pregnant with her second child with actor husband .

Garber, who played Garner's dad on the ABC TV series, was quick to respond to US Weekly claim that he said "yes, she is" when he was asked if the rumors of Garner's second pregnancy were true. "I haven't confirmed that at all, no," so he told E! News at an ABC event. "I know they want to have another child and hopefully that's true, but I don't know that."

News
>
Celebrity Gossip
July 19, 2008 02:11:23 GMT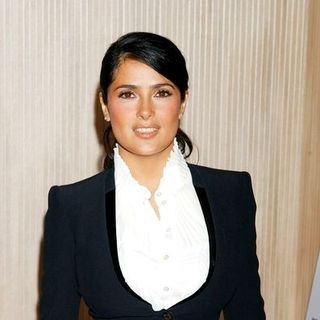 Not all is well in the life of . The movie actress, who's been enjoying her new role as a mother of one daughter, has called off her engagement to businessman fiance Francois-Henri Pinault. A representative for her confirmed the news to E! News on Friday, July 18.

Hayek's spokeswoman Cari Ross told E! News, "We are sad to announce the engagement of Salma Hayek and Francois-Henri Pinault has been canceled." She however declined to elaborate more on that matter, saying "There will be no further comment."

News
>
Movie News
July 19, 2008 01:49:35 GMT

Highly anticipated by most "Harry Potter" fans, the first teaser trailer of the forthcoming "" has finally come out for public viewing. Attached to the IMAX theatrical screening of "" on July 18, this video footage looks like what has been described before.

Taking about 15-seconds of viewers' time, the teaser doesn't compromise any footages from the sixth "Harry Potter" movie. In fact, it doesn't give out any clues to how the new film will look like, except for the voiceover from as Dumbledore saying, "Once again I must ask you to do the impossible, Harry."

News
>
Movie News
July 18, 2008 09:25:00 GMT

Lionsgate Films apparently still are not settled in with their last rescheduling of their forthcoming horror thriller "My Bloody Valentine". Having moved the 3-D film's release date forward previously, the studio once again made an adjustment of its theatrical release pushing it a week ahead.

With the new schedule on January 16, 2009, the flick won't have to battle against another horror flick, "" set to be screened on January 23, 2009. Still, the updated agenda puts it to be up against the Wachowski brothers' action film "". Originally, "Bloody Valentine" was slated to hit the big screen on February 13, 2009.

News
>
Music News
July 18, 2008 09:24:19 GMT

After delivering the likes of and , Ireland is about to introduce another act that is set to make a mark on the music scene. The new singer that will follow the footsteps of those well-known musicians is a 21-year-old female rock singer called .

Marking her debut on the music scene, the singer is set to drop her first record "" via Jive Records in the third quarter of this year. Promoting the new record, Lesley has spawned her first single "I'm Gone I'm Going", which can be heard on her official and her .

News
>
Music News
July 18, 2008 08:50:02 GMT
Guitar legend 's music are finally being made available on famous music game "Guitar Hero". This happened after the company that owned the rights for all of Hendrix's music Experience Hendrix has agreed to release the legend's music for the new installment of the famous game "Guitar Hero: World Tour", which will be dropped on October 27.

Both representatives from Hendrix and the game producers have confirmed the news to the press. "Guitar Hero really was on the ball and and they were biting at the bit to get this out this year, so, we just accommodated them, " Janie Hendrix representing Experince Hendrix explained. "Jimi was a kid at heart - he definitely would have played these games." Meanwhile, a spokesperson from the game's publiser, Aaron Grant told AP, "It's the first time Hendrix's likeness will be showcased in the game."

News
>
Movie News
July 18, 2008 08:29:45 GMT

Known for his work in "Nightmare on Elm Street" and "Scream" trilogy, the famed horror film creator Wes Craven has one new feature film under his sleeves, "25/8". Last April, the movie has fallen into production shooting in various locations in Connecticut. Now, though the project is currently still undergoing filming, an official synopsis has been shared out.

Basically giving the similar idea as the previous outed plot, the storyline description tells more of the leading character Adam 'Bug' Heller and brings up more question to who the killer is. "In the sleepy town of Riverton, legend tells of a serial killer who swore he would return to murder the seven children born the night he died," the synopsis begins.

News
>
Celebrity Gossip
July 18, 2008 08:08:42 GMT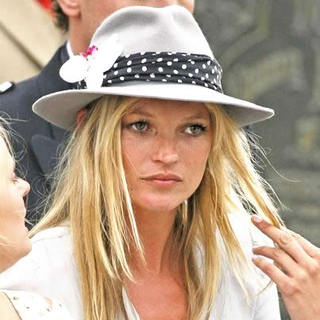 Has been a model for decades, is rumored to have been planning to quit modeling, much to everyone's surprise. On her alleged decision, it's said that she made it after realizing the fact that modeling "is a bit brain-damaging."

Moss, who was catapulted into the limelight after she was discovered by a modeling scout in the U.K. at the age of 14, said she now wants to spend her time designing, planning to expand her line at British high street chain Top Shop. Beyond her modeling career, she in fact has gotten into business and designing in recent years. In addition to the fashion line, she's having a perfume to be launched in America this month and a hair-care line that has been a huge success in Europe.

News
>
Music News
July 18, 2008 07:55:18 GMT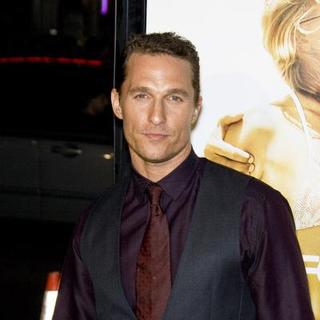 is expanding his career on the entertainment scene by entering the music world. Matthew reportedly has built his own record label and has already had an artist set to be promoted.

According to a source the actor is currently seeking for distributional support from major labels to help his new record company. "He's looking for a distribution deal with all the major labels for his own label," the source said.

News
>
Movie News
July 18, 2008 07:46:36 GMT

Just hours earlier, fans have been presented with a real look into the forthcoming comic book adaptation "" through the release of its . To make sure that the excitement does not rub off quickly, director Zack Snyder unveiled that if viewers watch the teaser closely, they will see the secret hidden.

Discussing further on the subject, Snyder revealed that he has done something to the teaser like what he has done with the "" trailer in which he snuck in Rorschach test footage. The particular part where he hid the easter egg would be seen when the player hit the 1:30 mark in which it displays the clip where Ozymandias avoids an assassination attempt.

News
>
Celebrity Gossip
July 18, 2008 07:34:01 GMT

is hit with dating rumors. The young actress-singer is rumored to be dating "Family Guy" creator . Not without reason, but the dating rumors sparked after both of them were spotted enjoying a night out together in Los Angeles.

MacFarlane, who split from his actress girlfriend earlier this year, reportedly was seen embracing the 22-year-old star at an L.A. party recently. They were later on spotted leaving the scene together.

News
>
Celebrity Gossip
July 18, 2008 07:07:45 GMT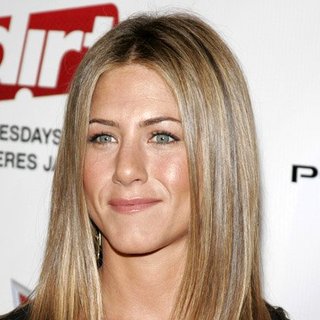 With the twins of and were already born, people arguably would like to know his then wife 's comment. Apparently is over from their failed marriage as she's found new love in singer boyfriend , the "Friends" star is said to be feeling happy for the power couple.

A friend for Aniston told US Weekly that the actress is happy for Pitt and Jolie. The magazine cited the friend as saying, Aniston hopes the twins; Knox Leon and Vivienne Marcheline "are beautiful." The friend continued saying, "She'd never want anyone to be unhappy with their kids."