News
>
Movie News
February 03, 2009 04:11:46 GMT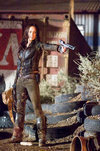 A series of fresh "" images has been unearthed via Screen Week. Unlike which take their focus on exposing John Connor, Marcus Wright and the terminators, these new pictures feature two key members of the Resistance, 's Blair Williams and 's Barnes.

Two of the pics display Resistance pilot Blair Williams, who takes Marcus Wright to the Resistance base, holding up her gun to defend herself. In one of the images, she stands tall pointing her gun at something or someone unseen, while on the other one, she seems to be engaged in a battle and takes cover behind a holed wall. The rest of the stills serve as a close-up look at Common as Resistance soldier Barnes, who is also one of John Connor's closest friends.

News
>
Music News
February 03, 2009 04:06:24 GMT

A music video aimed to support 's new single "Chocolate High", which features and comes from her upcoming LP "", has just been brought to public. It shows her waking up in the morning alone. In another room, Soulchild is also seen doing the same morning activities as she does.

"Testimony: Vol. 2, Love & Politics" is scheduled to hit the U.S. stores on February 10. With Arie contributing behind production desk with Novel and Dru Castro among others, the record is aimed to follow up her 2006 effort "".

News
>
TV News
February 03, 2009 04:03:18 GMT

A deadly virus has infected a boy and Barker has promised him to find out who is responsible for it, all new in "". A security guard working at a jewelry store named Marcus is involved in a case involving millions of dollar and a deadly virus. Serving his duty as an old pal, Barker gets in the middle of it tagged by Ellis.

The young boy has been given the virus as a means to blackmail his mother, Susan who is the jewelry store's vice president. In a desperate attempt to cure her infected son, she steals precious jewels. Meanwhile, Barker and Ellis are tangled in a race against the clock to track down the blackmailers and figure out what kind of virus is roaming in the boy's body.

News
>
Celebrity Gossip
February 03, 2009 03:53:22 GMT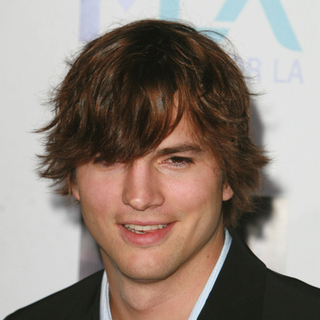 Standing up for , who has been forced to issue a public apology after a picture of him smoking marijuana hit the web over the weekend, wrote Twitter message on Monday, February 2, giving the swimmer some support. "I wish the media would kill this Phelps story," so the actor wrote his defense for the record-breaking Olympian swimmer.

"God forbid he hit a bong. Go ask your 20 year old kid what they did last weekend," he wrote further. "I'm not saying it was a smart move. But he doesn't need to be publicly outed for it. Who ever put the pic out is an a**!"

News
>
Music News
February 03, 2009 02:23:18 GMT

is confirmed to have lip-synced "Star-Spangled Banner" during on February 1. Breaking the news is the show's producer Ricky Minor, who tells The Associated Press that she sang to the pre-recorded track at his request.

"That's the right way to do it," Minor explains concerning Jennifer's live appearance. "There's too many variables to go live. I would never recommend any artist go live, because the slightest glitch would devastate the performance."

News
>
Celebrity Gossip
February 03, 2009 02:16:05 GMT

R 'n' B singer has given birth to a baby daughter, her first child with rapper boyfriend Jay Electronica. Confirming the good news, a representative for her issued a statement to US Weekly, detailing, "Erykah gave birth to a baby girl at her home on February 1, 2009 at 1:30 P.M. The baby's father, [rapper] Jay Electronica, and her two children were in attendance."

Erykah delivered the baby at her Brooklyn, New York home with the help of a midwife. Through out the process of giving birth her daughter, she sent Twitter messages, announcing, "Morning, I'm in labor." Rubbing Erykah's feet Jay added, "Labor has begun. Everybody stand back. No hospitals. No doctors. No medicine. We're waiting for the midwife to show."

News
>
Movie News
February 03, 2009 02:15:10 GMT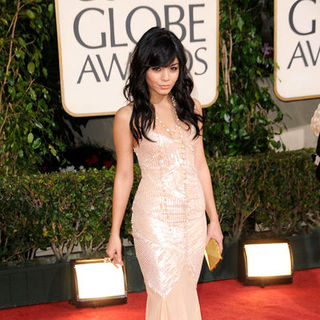 "" star will definitely not get the part of Leah Clearwater anytime soon. Teasing out about the matter was "" and "New Moon" screenwriter Melissa Rosenberg, who claims that the character won't even be seen at least until the third movie, "Eclipse".

"I'm not sure about [final] casting but I had heard Vanessa Hudgens was going up for the part of Leah [Clearwater, a werewolf]," the scribe told People at the 61st Annual Directors Guild of America Awards in Los Angeles on Saturday night, January 31. "But at the moment, the part of Leah doesn't happen until the third movie."

News
>
TV News
February 02, 2009 09:47:36 GMT

Starting on Thursday, February 5, ABC will present a crossover event between "" and "" and a sneak peek to the "Private Practice" crossover episode has been outed. Providing a longer preview than the usual sneak peek video, the video focuses on the time Addison learns that her brother, Archer, has suffered seizures due to his cancer.

The episode entitled "Acceptance" revolves around Addison's effort to find cure and cause of Archer's seizure. Willing to do everything, she and Naomi have to even call Derek for help. Meanwhile, Violet tells about the pregnancy to Sheldon and Pete, while Cooper is left to take care of a seven year-old abandoned patient.

News
>
Music News
February 02, 2009 09:46:46 GMT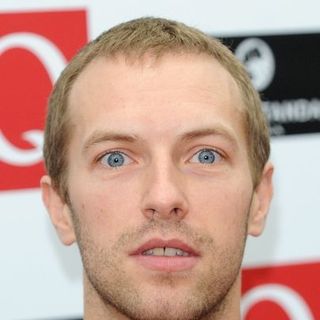 's frontman shared that he has been banned from the band's recording sessions for their fifth studio album. Speaking in an interview with Absolute Radio, he said the decision is resulted from music producer Brian Eno's advice which suggests the band to enter studio without him.

"He said that he thought the last album was OK but it could have been much better," Chris explained as quoted by Digital Spy. "He said that he still wanted to work with us on the next album but that I was banned from the studio!"

News
>
Celebrity Gossip
February 02, 2009 09:19:44 GMT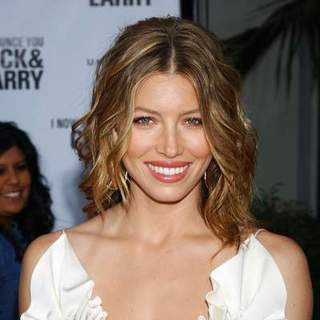 turned 28 years old on Sunday, February 1, and coincided with the Super Bowl XLIII game the singer-actor got a Super Bowl-themed surprise birthday party from his actress girlfriend . The bash was held in the Hollywood Roosevelt Hotel's ultra-exclusive penthouse and was attended by 100 family and close friends of the couple, including their parents and Biel's brothers, Timberlake's cousins and his best friend Trace Ayala.

Biel, as reported by People, got involved in prepping for the party to every last detail. She even paid a visit to the hotel to make sure Justin's birthday bash would be perfect. "The penthouse was transformed with flat-screen televisions brought in especially for the festivities," People reported. Partygoers were treated to gourmet buffalo wings, pizza, mini sliders and red velvet cupcakes.

News
>
Music News
February 02, 2009 09:18:27 GMT

In a video message, Ariel Moore confirms that she has indeed left . She refuses to explain the reason behind her decision though. "Of course I would not say why, but it's a very personal reason," so she claims.

Rumor circulating in the media says that Ariel has a fight with the other members Destinee Monroe and Paris Monroe and as a result, she decides to walk out of the band and pursue a solo career. Up to date, there is no statement from both Ariel and the band's camps regarding the rumor.

News
>
Movie News
February 02, 2009 09:11:18 GMT

Despite his earlier assurance to fans that he is putting his best foot forward for his role in "", is no longer attached to the feature film adaptation. Of the matter, Variety reported the pop singer has to bow out from the project due to scheduling conflict with his touring dates.

Explaining McCartney's exit, director/writer/producer M. Night Shyamalan stated, "Jesse had tour dates that conflicted with a boot camp I always hold on my films, and where the actors here have to train for martial arts." The "Leavin'" singer was actually attached to Zuko character, who is the Fire Nation's evil prince.

News
>
Movie News
February 02, 2009 08:40:07 GMT

Winners of the 23rd Annual Goya Awards, Spain's equivalent of the Academy Awards, have been announced on Sunday, February 1 and "Camino" has come up as the big winner. The Javier Fesser's film about a young girl's death, her mother's staunch Catholic beliefs and the Church's effort to canonize the girl collected six awards, including the coveted prize, Best Film.

Apart from the Best Film prize, the movie also brought home kudos for director and writer Javier Fesser as the fimmaker was awarded with Best Director and Best Original Screenplay. Additionally, its actresses, Carmen Elias and Nerea Camacho, and actor Jordi Dauder have been hailed Best Actress, Breakthrough Actress and Best Supporting Actor in respective order.

News
>
TV News
February 02, 2009 08:13:17 GMT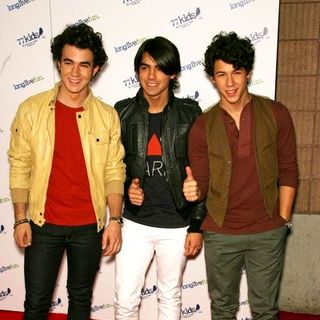 have been appointed to appear in NBC's sketch comedy show "". As confirmed by the show's host , , and will sing during the TV show on Valentine's Day, February 14 at 11:30 P.M./10:30 P.M. CST. However, it is still unclear whether they will be playing a sketch at the show or not.

Two days later after their "Saturday Night Live" appearance, the threesome will be premiering a music video supporting their single "BB Good" on Disney Channel's show "Night of Stars". They will debut the video containing scenes from "" at around 8:20 P.M.

News
>
TV News
February 02, 2009 08:12:44 GMT

The cast of science fiction-drama series "", including , , , and , have all been featured in NBC's Monday Night Super Bowl Promo that sees them singing to 1960s hit song "Feelin' Alright?" They are joined by the cast of the network's "" and "," naming some are and co-star , both of whom play husband and wife in supernatural drama "Medium."

The 32-second footage has been made public during the Super Bowl XLIII game, which was kicked off on Sunday, February 1. Being shot singing the song in various different scenes, the whole cast of the three TV series are seen at the end of the Superbowl Promo dancing all together to the track.