News
>
Celebrity Gossip
January 08, 2009 06:40:28 GMT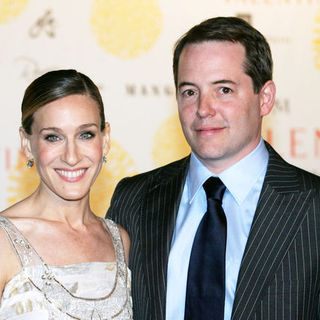 has left the home she shares with husband as rumors are mounting the actor has cheated on her with a younger woman. "Sarah Jessica Moving Out!" Star magazine writes on the cover of its January 19 issue, already on newsstands. "His cheating & lies, her new apartment, son James Wilke caught in the middle."

In further report, Star claims Sarah has begun house hunting in New York City all by herself. "The time has come when she realizes it just isn't worth it. Sarah Jessica is determined to get her own place and bring down the curtain on her marriage," a friend of the celebrity couple tells the magazine. An insider then adds, "Sarah's not stupid. She knows exactly what's going on. For a while it was easier for her to stay than go through a harsh divorce. They're essentially living separate lives."

News
>
Music News
January 08, 2009 06:20:25 GMT

Singer/songwriter has been rumored to make a live appearance at one of Barack Obama's inauguration week welcome events. He will be singing at Washington D.C.'s National Mall on January 18, according to The Washington Post.

As part of Obama's inauguration festivities, a nonprofit youth voter group Declare Yourself's inauguration kickoff event will also be held reportedly with as its host. Taking place on the same day Springsteen performing at National Mall, the show is said to have singing live and rocking behind her turn-table.

News
>
Movie News
January 08, 2009 06:13:51 GMT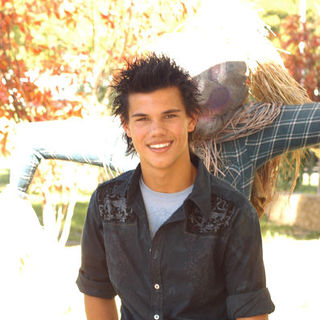 will definitely reprise his Jacob Black role in "New Moon". After weeks of uncertainty, director Chris Weitz confirmed the involvement of the 16-year-old in the sequel of "". Weitz's announcement of Lautner's return has been posted by author Stephenie Meyer on her site on Wednesday, January 7.

"I'm very happy to announce that Taylor Lautner will be playing Jacob Black in 'New Moon' and that he's doing so with the enthusiastic support of Summit Entertainment, the producers, and Stephenie Meyer," so read the helmer's statement. The message continues with Weitz further explaining about the casting situation, "The characters in Stephenie's books go through extraordinary changes of circumstance and also appearance; so it is not surprising that there has been speculation about whether the same actor would portray a character who changes in so many surprising ways throughout the series."

News
>
Music News
January 08, 2009 05:14:11 GMT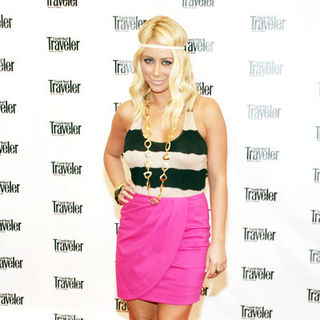 During an interview, opens up about what she is up to after being fired from . On the possibility of her coming back to "Making the Band", she tells MTV, "You never know if I'll be involved in the new season, but as of now, no."

In further statement, Aubrey notes she is, in the meantime, focusing on her own career. She says, "I'd really like to just move past 'Making the Band' and start making my own career. But you never know."

News
>
Movie News
January 08, 2009 05:02:18 GMT

Two actors have been linked to the villain roles in "". Latest reports for the sequel to the hit superhero movie "" have pointed out that and are both in negotiation to star opposite as his heroic character's latest opponents.

On what character Rourke is eyeing, Variety claimed that the star of "" may end up to portray Crimson Dynamo, a heavily tattooed Russian arms dealer who is considered to be an evil version of Iron Man. Rockwell, in the meantime, is reported by The Hollywood Reporter to play multi-billionaire businessman Justin Hammer, who happens to be Tony Stark's rival.

News
>
TV News
January 08, 2009 04:55:31 GMT

Through online voting, it is found out that viewers favor "" and its leading star . The FOX production was announced as Favorite TV Drama at the 35th Annual People's Choice Awards, beating down "" and "". Laurie aka Dr. House meanwhile, triumphs over in "" and in "Grey's".

Another notable winner is who via her daytime show, "", won Favorite Talk Show Host. Receiving the award, Ellen said during the acceptance speech, "I wish I could share this with you. I could throw it on the ground and smash it into a million pieces, and give each one of you a little piece of it, but that's violent, and that's probably why you voted for me, because I'm not violent."

News
>
Celebrity Gossip
January 08, 2009 04:55:08 GMT

OK! magazine has made public some details of and 's wedding which is to be held over the weekend, including their wedding registry and guests list. Besides, the publication also tracks down the bride-to-be's possible wedding dress and strict fitness regime as her wedding day is fast approaching.

Amidst reports claiming guests will only be told of Fergie and Josh's wedding venue later this week to avoid the nuptials being exposed by the media, OK! simply claims in a report on its site that the pair will tie the knot on Saturday, January 10 in L.A. Furthermore, it is also claimed that Fergie and Josh have asked their wedding guests not to bring cell phones or cameras, presumably to avoid their wedding pics being leaked.

News
>
Movie News
January 08, 2009 04:26:46 GMT

"" has become the most successful winner at the 35th People's Choice Awards. On Wednesday, January 7, the Christopher Nolan-directed superhero movie collected the most kudos, bringing home more than three prizes, including Favorite Movie and Favorite Action Movie.

The sequel to "" also received an award for its two leading actors, and , for their on-screen match-up. Aside from the Favorite On-Screen Match-Up prize, Bale, who portrays the bat-costumed superhero Batman as well as his alter ego Bruce Wayne in the action movie, has also nabbed a Favorite Superhero title.

News
>
Music News
January 08, 2009 04:05:31 GMT

Determined through online voting, winners for the 35th Annual People's Choice Awards in music have been revealed during a star-studded ceremony on January 7 at the Shrine Auditorium in Los Angeles. and are among those who bring home the Saturday night prize.

Beating down and , Carrie is named as "Favorite Female Singer". Also, her track "Last Name" successfully puts aside 's song "Love Story" and ' single "Take Me There" in "Favorite Country Song".

News
>
TV News
January 08, 2009 04:03:42 GMT

TV front runners at the 40th Annual NAACP Image Awards are "" and "". Nominees for the awards event that honors people of color have been announced and it appears that will be the leading man at the actual showdown which will be held at Los Angeles' Shrine Auditorium on February 12.

Apart from serving the hosting role side by side to , Perry also has his comedy show "House of Payne" that airs on TBS receiving six nominations. The categories are Comedy Series, Actor and Actress in a Comedy Series as well as Supporting Actor and Actress in a Comedy Series. Under the Supporting Actor category in particular are two of its actors, and Larramie Shaw. Outside his TV ventures, Perry also receives an Outstanding Motion Picture nod for his movie "".

News
>
Celebrity Gossip
January 08, 2009 03:57:37 GMT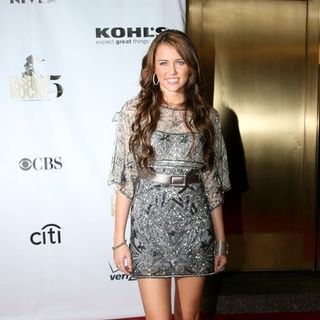 "Miles To Go," a tell-all memoir about Disney young sensation , has been available for pre-order at Barnes & Noble. The memoir reportedly chronicles the actress-singer's journey to stardom.

Back in early April 2007, Miley Cyrus was confirmed to have signed a seven-figure book deal with Disney Book Group to write her autobiography. "I am so excited to let fans in on how important my relationship with my family is to me. I hope to motivate mothers and daughters to build lifetimes of memories together, and inspire kids around the world to live their dreams," the "" star said at that time.

News
>
Celebrity Gossip
January 08, 2009 03:24:24 GMT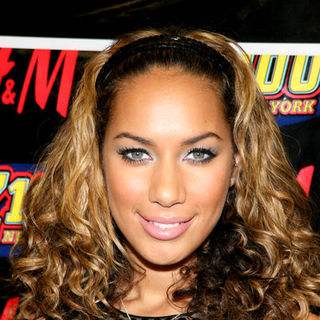 "I know the book will be full of special moments and I'm already having a brilliant time putting it together," British pop singer expresses her optimism about her upcoming autobiography, slated to be released in October. The book, which title isn't made public, will detail her rise from waitress to superstar, a two-year journey that she describes as "an unbelievable experience."

"This will be the first time Leona tells her story of how 'The X-Factor' launched her from waitressing in Pizza Hut in Hackney [East London] to stardom on both sides of the Atlantic," publishing house Hodder & Stoughton's editor Fenella Bates says in a statement. "It is a real-life fairytale and every girl's dream."

News
>
Movie News
January 08, 2009 03:18:05 GMT

"" has bagged another prestigious awards' nomination. After collecting a nod for its producers from , the superhero movie starring and earned a 2009 Writers Guild Awards' count for its writers from the Writers Guild of America on Wednesday, January 7.

Contending for the adapted screenplay kudo, "Dark Knight" enlisted its writers team consisting of Jonathan Nolan, Christopher Nolan and David S. Goyer. The trio will be in competition with Eric Roth and Robin Swicord of "", John Patrick Shanley of "", Peter Morgan of "" and Simon Beaufoy of "".

News
>
TV News
January 08, 2009 02:59:15 GMT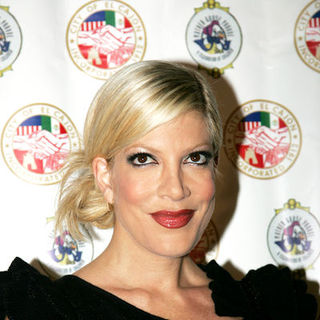 The rich kid is back to the famous zip code, has been confirmed to make an appearance in "". The actress who previously backed out reportedly due to financial disagreement, is in "final negotiations" and according to , the deal could be sealed as early as Wednesday, January 7.

Tori, the daughter of "Beverly Hills 90210" producer Aaron Spelling, plays Donna Martin in the series and her character was engaged to David () in the end of the season finale. No words yet on how she will contribute to the "90210" story line but TV Guide said that she will join for multiple episodes in Spring.

News
>
Music News
January 08, 2009 02:56:15 GMT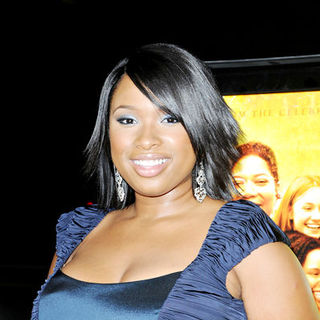 Nominees of 2009 NAACP Image Awards for its recording category have been announced on January 7 in Los Angeles. From the announcement, it is revealed that leads the pack with six nods and follows with five counts.

Topping the music list, Jennifer competes with Anthony David, , and in "Outstanding New Artist". She meanwhile lands her in a stiff competition with Beyonce's "", 's "", 's "" and 's "" in "Outstanding Album".