News
>
Movie News
September 28, 2006 02:09:26 GMT
Securing one more project under its wings, HQ Pictures has satisfyingly obtained rights to Mark Jonathan Stanley's sci-fi/actioner pitch, "", Variety has revealed.

In bringing up the picture to the surface, some of the company's execs have been confirmed to handle the production matters. HQ's senior development executive Rock Shaink will produce while , Mike Le and Omar Shamout are all set to executive produce.

News
>
Movie News
September 28, 2006 02:04:24 GMT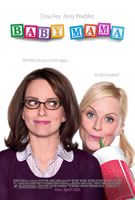 Extending their partnership from SNL's "Weekend Update" to the big screen, and are set to star in "", a new comedic feature from Universal Pictures.

Planned to be shot next summer when both Fey and Poehler have some time off from their TV stints, the project centers on a single career woman who decides to hire a surrogate to satisfy her desire of having a child while at the same time still able to keep her career. Michael McCullers has been tapped to both write and direct with Lorne Michaels and John Goldwyn producing.

News
>
Movie News
September 27, 2006 09:26:28 GMT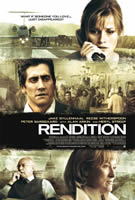 Barely included Oscar-winning actress in its cast, "" quickly has added one more young great talent in the list. Variety reported that is positive to join the line-up yet it is still not made clear what role he is actually billed to play.

Scheduled for a mid-November production start, pic features South African filmmaker Gavin Hood at helm with Kelley Sane penning the script and Bill Todman executive producing also co-financing via his Level One. As for the story, it revolves around a Cairo-based CIA analyst whose world gets spinning out of control after witnessing the interrogation of a foreign national by the Egyptian secret police.

News
>
Music News
September 27, 2006 08:56:00 GMT
"America's Got Talent" season one champion, , inked her first record deal ever. The 12-year-old girl has signed with Columbia Records/SYCO, an imprint of , the show's executive producer.

Thus, the rising star's much-anticipated debut album is slated for release on Tuesday, November 14. The effort reportedly will feature both new material and old, including Bianca's cover of "And I Am Telling You I'm Not Going" from the Broadway hit "Dreamgirls".

News
>
Movie News
September 27, 2006 08:45:18 GMT
Often deals with fast-paced action features, this time Rob Cohen is taking a different approach in filmmaking. The Hollywood Reported has revealed that the New York-based director is on board to direct a prison thriller picture entitled "Scared Straight" for New Line Cinema.

"After the success of (Fox drama) 'Prison Break,' there is revival of interest in the genre," Cohen once said in an interview. "It's going to be a genre movie with depth, and the depth will come from the character. It's the fight for the soul of this young kid who is on the verge."

News
>
Celebrity Gossip
September 27, 2006 08:27:28 GMT
New rumors surface by the hour that and her new husband are expecting their first child together. Yes or no, at least comedian says so.

"Tori Spelling's pregnant by the way. It's not public yet, but I'm putting it out there", so said Kathy to the crowd while she was performing her stand-up show in Birmingham, Alabama last week.

News
>
Celebrity Gossip
September 27, 2006 08:08:52 GMT
stands against rehab reports, insisting she doesn't have an eating disorder.

And contrast to the reports claiming she's checked herself into rehab, the socialite was photographed on Tuesday September 26th, strolling with boyfriend in Malibu, California.

News
>
Movie News
September 27, 2006 08:06:02 GMT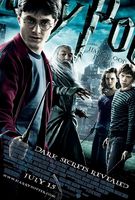 The wholeness of "Harry Potter" principal cast is threatened to crack. , who is known to play Hermione Granger in the widely-popular film franchise, shockingly told Newsweek recently that she has not yet committed to star in the upcoming installment of the series, "."

"I don't know yet," the 16-year-old actress admitted earnestly upon being asked about her involvement in the film. "Every film is such a huge production, and it's a long time."

News
>
Celebrity Gossip
September 27, 2006 06:56:27 GMT
While rumors on her split with makes the gossip pages everyday, the now-single apparently has fixed her broken heart.

The actress was spotted Monday September 25th walking around New York City's Greenwich Village with the new mystery man in her life, British male model James Rousseau.

News
>
Celebrity Gossip
September 27, 2006 06:30:29 GMT
Emmy-winning comedy superstar has been booked to guest star on NBC's "Law & Order" and already begins filming his part by this week.

Slated to star in an episode titled "In Vino Veritas Chase", Chevy is set to play a TV personality who's pulled over for drink driving "while wearing blood-soaked clothes, and whose religious prejudice comes out after his arrest".

News
>
Movie News
September 27, 2006 06:29:19 GMT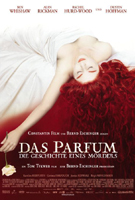 Turns out that "" once again has to draw back after its last-week triumph overseas as the throne now belongs to "."

Based on final studio data issued Monday, September 25, the German thriller has successfully garnered $11.3 million from five markets only to claim no. 1 on international weekend box-office ended September 24, 2006 and so, beats out the Disney's swashbuckler which this time managed to take in $7.3 million from 34 countries.

News
>
Celebrity Gossip
September 27, 2006 06:00:20 GMT
Basketball athlete will live forever, his wax figure at least.

The man, who widely known as the boyfriend of actress , will have his wax figure displayed at the Grevin Wax Museum in Paris, France.

News
>
Celebrity Gossip
September 27, 2006 04:39:22 GMT
Raymone Bain, a spokesperson for , announced the pop icon is no longer affiliated with Bahrain-based record company Two Seas, putting aside the plan to release his new album, his first since 2001, which previously was set to be released under the label.

Two Seas reportedly is a joint venture between Jackson and a member of the Bahraini royal family, Abdulla Hamad Al-Khalifa. And it was reported earlier that British music exec Guy Holmes would serve as CEO of the label and oversee production on Jackson's new disc, which had been aiming for a 2007 release.

News
>
Movie News
September 27, 2006 03:41:13 GMT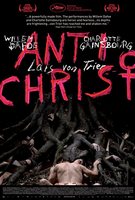 Turning his attention to horror genre, Danish filmmaker Lars von Trier is set to develop "", an English-language film project which will be made based on the theory that it was Satan, not God, who created the world.

While refused to give anything away in terms of the plot, the 50-year-old director has revealed that the production of the movie is expected to start next summer if financing goes as planned. No words yet on cast and other film crew, but it is reported that the picture will feature three main characters.

News
>
Celebrity Gossip
September 27, 2006 03:33:47 GMT
Colombian pop sensation leads the nomination list for the seventh annual installment of Latin Grammy Awards with six nods. The songbird is among others nominated for the categories of Record Of The Year, Song Of The Year, and Best Short Form Music Video, all for "La Tortura".

She, additionally, also vies for Album Of The Year, Best Female Pop Vocal Album, and Best Short Form Music Video categories for "". Following close behind with four nominations are Guatemalan popster , Mexican singer-songwriter and Argentinian guitarist and vocalist Gustavo Cerati.