News
>
TV News
January 15, 2009 08:07:00 GMT

A sneak peek has been given by ABC for the second episode of "" season five. Apt to the episode's title, "The Lie", the clip takes the scene when Oceanic Six gather on a boat trying to figure out how to explain the disappearance of the island. Hurley in particular is encouraging the others to help him convince others instead of lying.

"The Lie" will air back to back right after the season premiere episode "Because You Left" on January 21. In the episode, Hurley and Sayid are on the run from the cops after stumbling into trouble at the safehouse. The island survivors come under attack by unknown forces and an old friend offers some shocking advice to Kate in order to ensure that "the lie" remain a secret.

News
>
Music News
January 15, 2009 07:42:54 GMT

have given a sneak peek to their forthcoming video "Bottle Pop". Running for approximately 10 seconds, the video is employing the sexy and energetic dancing concept that the girls often do for their music video. It takes place in a grand theater where they dance on the stage and even climb on the balcony seat.

No premiere date is given yet other than "soon", but member wrote on her blog that the date will be January 16. Make up artist Troy Jensen via his blog said that the video is "everything that the song is - fun and sexy." The song itself is featuring , the same rapper who was featured on their hit song "Buttons". However, the video preview does not indicate the presence of Snoop.

News
>
TV News
January 15, 2009 07:13:30 GMT

In the next "", the team will fight the most vicious criminal and the coldest crime scene. They must investigate the death of a wrestling coach whose body parts are buried around the city. Together they must search every bit of the parts, and piece it together like a jigsaw puzzle.

Also, Detective Flack may be in trouble when a teenager who becomes a suspect dies while under his supervision. Called "Rush to Judgement", the episode will air January 21 on CBS.

News
>
Movie News
January 15, 2009 07:09:35 GMT

Screenwriter Roberto Orci has talked about a couple of rumors circulating around "". Sharing a few hints about the "" sequel to IGN, the co-creator of "" confirms previous speculation about Pretender and has an extremely short say about Ravage.

Though he doesn't exactly give out much on the details of the Pretender or confirm speculation that Alice is a Pretender, Orci insists that the Transformers hiding inside a human-shaped shell will indeed be seen in the sequel. "I'll give you an exclusive here," he gushes. "There is a Pretender. I'm going to get killed for saying that."

News
>
Celebrity Gossip
January 15, 2009 07:03:16 GMT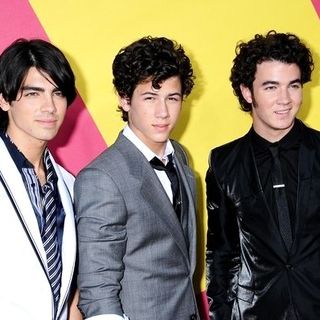 post a new message on their MySpace, inviting fans to join them in a live video chat this coming Sunday, January 18. The live video chat is part of the boys' FanFamily Experience.

Under the title "NEXT FANFAMILY EXPERIENCE - LIVE VIDEO CHAT!!!", , , and write, "Hey everyone! We had so much fun with our first FANFAMILY EXPERIENCE. We spent almost 5 hours commenting to all of our fans. It was awesome!" The threesome goes on stating, "OUR NEXT FANFAMILY EXPERIENCE is going to be THIS SUNDAY!!!! SUNDAY, JANUARY 18TH at 5 P.M. EST (EASTERN STANDARD TIME) JOIN US FOR OUR FIRST LIVE VIDEO CHAT IN ALMOST A YEAR AND A HALF!!!"

News
>
Celebrity Gossip
January 15, 2009 06:38:24 GMT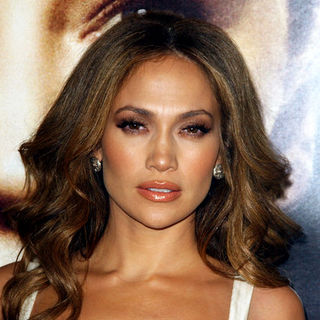 Putting to rest the persistent mounting rumors claiming her marriage to is on the rocks, denies she and her singer husband are heading for divorce, insisting "Divorce is not - and was never - an option." She makes the denial in an exclusive interview with In Touch Weekly.

Speculations have been mounting that Lopez and Anthony's marriage is in trouble judging from the fact that they are rarely seen together. The songbird added fuel to the divorce rumors after being spotted not wearing her wedding ring while attending the 66th Annual Golden Globe Awards on Sunday, January 11.

News
>
Music News
January 15, 2009 06:31:55 GMT

It has been reported by Rap-Up that Grammy-nominated singer will push back "" release date. If previously the effort was slated to hit the U.S. market on February 17, it will now only see the light of the day on March 3. There has been no reason thrown out for the two weeks delay.

The sophomore set has released at least two singles for promotion, "Let Me See the Booty" and "Rockin' That Thang". Another single where he collaborates with diva titled "My Love" is planned to be released in the weeks to come. Its audio has been leaked and can be listened .

News
>
TV News
January 15, 2009 06:14:06 GMT

Just released is a webclip of "" that takes the scene of Lucas and Julian in episode "We Change, We Wait". Lucas and Julian are struggling to choose a director for their movie and when they are given six candidates, they don't feel the right chemistry. So they hold a meeting with the exec who told them to pick one and stop fussing.

will make a re-appearance in the show as Dixon, the director who took interest in helming Lucas' film. Also in the episode, Peyton has mixed feelings about a surprise gift from Lucas, and Brooke struggles with relationship issues.

News
>
Movie News
January 15, 2009 06:06:07 GMT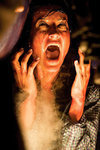 Gearing up to the theatrical debut of "", three brand new stills from the re-imagining of the Sean S. Cunningham's 1980 classic horror movie have been found. Posted by , two of the pics highlight on the action of the hockey-masked slasher, Jason Voorhees, while the other one displays one of his screaming victims.

Taking the story to where it all started, "Friday the 13th" follows Clay whose search for missing sister leads him to the eerie woods of legendary Crystal Lake. Stumbling across the creaky remains of rotting old cabins, Clay goes against the advice and cautions of local police. With the help from a young woman he meets among the college kids who are there for the weekend, he pursues what few leads he has. But, they are about to find out the terror hidden under the bush as they enter the place haunted by the infamous killer with razor-sharp machete.

News
>
Celebrity Gossip
January 15, 2009 06:02:51 GMT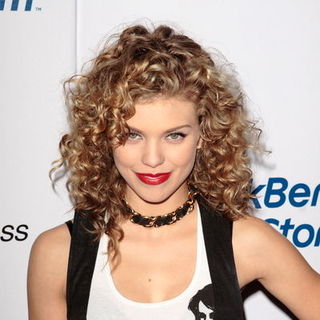 Silver screen hottie steams up GQ magazine's February 2009 issue by exposing her cleavage in a number of raunchy poses. Her semi-nude pictures for the men's publication are captured by photographer Marc Hom.

, featured on GQ's official site, show her posing in a dark colored knickers without her bra. She has both of her breasts covered with a matching top. She finishes off her look with a pair of heels.

News
>
Music News
January 15, 2009 04:48:23 GMT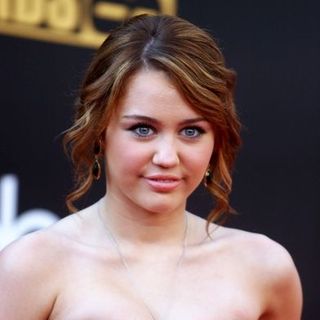 It would be as much a Disney stars celebration as Barack Obama's inauguration concert on Monday, January 19. Two music videos from and each will be debuted on Disney Channel on the day, during the airing of "Kids' Inaugural: We Are The Future" special telecast that starts 8 P.M. ET/PT.

Miley will premiere her video for "Let's Get Crazy", a number which will also appear in her upcoming movie "". Featuring an introduction by Miley herself, the video premiere will also be attached with the official trailer of the movie.

News
>
Movie News
January 15, 2009 04:44:07 GMT

A two-minute clip from "" has been unraveled. Taking its focus on one of the main characters, the video footage features the time ' Nick Gant gets into deep trouble when he decides to confront 's Henry Carver in a Chinese restaurant.

Walking into the restaurant, Gant firstly uses his telekinetic power to lift up his two guns in the air. After he comes face-to-face with the Division agent, he slowly lowers the guns to take aim directly at the heads of Carver and his companion. But, things go wrong when Carver slaps the gun away and his quiet companion starts attacking Gant, forcing him to fight for his life.

News
>
Celebrity Gossip
January 15, 2009 04:24:08 GMT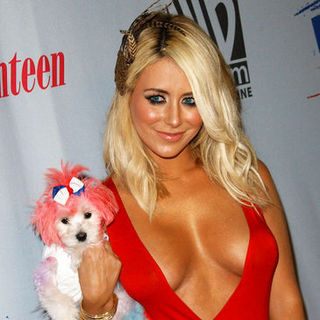 Having no hesitation to make public her admiration for teen sensation , openly admits in an interview with MTV News that she and her dog Ginger are obsessed with the Disney actress-singer that they "both sleep in her Pjs!" She, moreover, reveals that she also dresses Ginger in Miley's brand outfits.

Providing example of her revelation, the former member of all-girl group claims, "I bought a little Miley shirt from Target for her and I tied it up and put jewels, so that's her night wear." She continues, "And I have my PJs, so we love Miley. Miley's amazing!"

News
>
TV News
January 15, 2009 04:21:16 GMT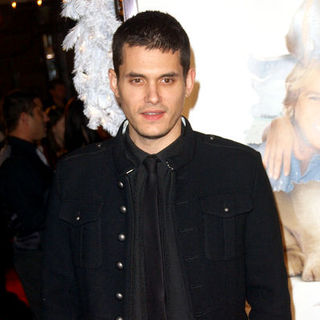 Grammy-winning singer may have just scored himself a TV show. CBS Entertainment President, Nina Tassler, told reporters that a variety show presenting the "Say" singer is likely to be given a green light by the network for a premiere later this season.

Opening further on the concept of the show Tassler said, "It'll be a music variety sketch show, and it's being developed now. It was his idea; we didn't reach out to him." The plan is to have it presented as a special first and if it picks up the rate, then a full series order may be on the line.

News
>
Movie News
January 15, 2009 03:57:50 GMT

Star-studded ensemble drama thriller from director Gregor Jordan, "", has just got an unrated trailer and a clip. While the unrated trailer was sent out by Senator Entertainment via MovieWeb, the short clip which features and the late Brad Renfro was previewed exclusively by Cinematical.

"The Informers" is based on Bret Easton Ellis' book of short stories published in 1994. Set in Los Angeles in 1983, it revolves around seven interconnected stories of movie executives, rock stars and other morally challenged characters as they mix and mingle in the course of a week. The story is said to be a flashback to the nihilistic world of Ellis' youth.