News
>
TV News
January 23, 2009 04:20:41 GMT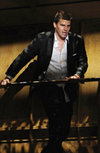 The next episode of "" can be previewed through a sneak peek given by FOX. After a two episodes return, the show will take a two weeks break to air "The Hero in the Hold" on February 5. The episode will be particularly a race against the time type, where Booth is a victim in a kidnapping situation.

When Brennan, Hodgins and author Thomas Vega are summoned by a Federal Judge along with the United States Attorney regarding the ongoing investigation of the Grave Digger, they learn that evidence from the case has recently gone missing. With Brennan and Hodgins having been victims of the Grave Digger and Thomas Vegas currently writing a book about it, they become prime suspects in the missing evidence case.

News
>
Celebrity Gossip
January 23, 2009 04:09:11 GMT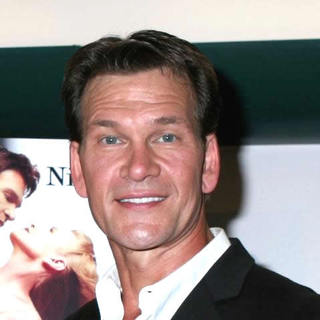 Battling stage 4 of pancreatic cancer, reportedly will write an inspirational-type tome with the help of his wife, actress Lisa Niemi. Entertainment Weekly was the first to report that matter.

Contrary to the claim, People cites a source close to Patrick as saying that instead of writing an inspirational book, the movie star will focus his tome on his life's journey, including his current fight against cancer. A representative for Patrick has confirmed the actor's plan to write a memoir to US Weekly, but doesn't give clue about what it will be focused on.

News
>
Music News
January 23, 2009 04:01:42 GMT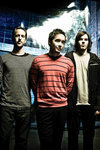 In support of their imminent new album release, have launched an interesting feature where fans can put up their own version of "My Turn" music video. The song is the first single from the band's fourth studio album "" which will be released on January 27.

An innovative and groundbreaking feature, the interactive video will allow viewers to control the on-screen action. "You'll have the option to create any version of it that you want," frontman Doug Robb explains. "You can have Chris sing while I play guitar in drag with an old lady on drums. And you can keep switching it up as the video goes along. Create an all Dan band. An all dog band. Whatever you want. The options are endless. It's very cool and I think that the fans are gonna have fun with it."

News
>
Movie News
January 23, 2009 03:53:09 GMT

Singing amidst the greeneries, horseback riding across the river and swinging in a rope nearby a waterfalls are a few of what Miley Stewart does in "". Those captured actions can now be seen through a series of newly-found stills originally posted by Yahoo! Movies.

A big screen version of the highly popular Disney Channel original series "", "Hannah Montana: The Movie" tells the story when Miley Stewart's popularity as Hannah Montana starts to take a toll on her life. When her identity as the pop-star persona threatens to take over her life, her father takes her home to Crowley Corners, Tennessee for a dose of reality, forcing her to figure out what's really important.

News
>
Celebrity Gossip
January 23, 2009 03:26:20 GMT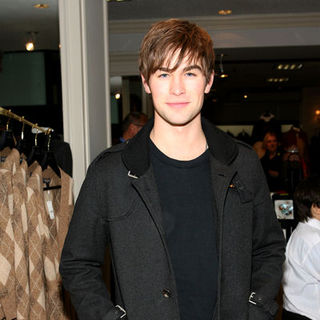 "" actor is lending his famous face in a new public service announcement (PSA) for 'Teens for Jeans' charity, encouraging people to donate their denim to help homeless teens. "Clean up your closets, support 'Teens for Jeans'", he says in the PSA.

He asks people to bring their gently worn jeans to any Aeropostale store from January 26 to February 22. The denim will then be delivered to a local shelter. Aeropostale store will, in return of the donation, give 25% off for a new pair of jeans bought in the store to people who have made the donations.

News
>
TV News
January 23, 2009 03:13:01 GMT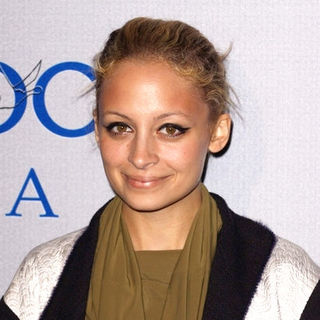 There are talks that is going back in front of the camera for a new reality show. The alumna of "The Simple Life" reportedly will join forces with her fiance Joel Madden for a new show that focuses on their little family.

"Nicole wants the world to know what it's like to be a working mom with a rock star boyfriend," a source told Star Magazine. The scheme allegedly came from Nicole herself who jotted in her ideas to the producers in the beginning of this month. Should this go through then she, Joel and their daughter Harlow will all star alongside Nicole's adoptive father . No further details are given.

News
>
Movie News
January 23, 2009 03:10:25 GMT

A red band trailer of sci-fi action "" has arrived. Courtesy of IGN, the age-restricted video shares bits of the storyline as well as previews more on the action sequences to be seen in the movie that is loosely based on the role playing game of the same name.

The trailer begins with a scene in which a group of soldiers prepares to fight against the "enemy of men" as a hordes of mutant army released from an ancient buried seal storms in. When the battles against the mutants seem to be a lost cause, Corporations' leader Constantine decides to abandon the planet and leave countless innocents. But, few men choose to stay behind and try to save the planet from the mutants.

News
>
Celebrity Gossip
January 23, 2009 02:49:00 GMT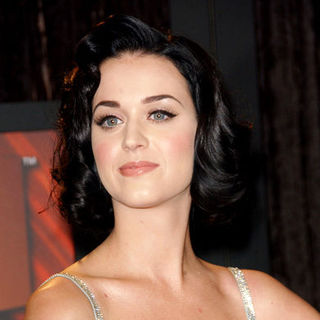 Pop singer has retracted her much reported celibacy vow, People reports. "I am not going to be celibate," the songbird said with a laugh during a conference call with reporters on Thursday, January 22. "That was a joke, and any fine journalist would have got that."

On Wednesday, January 21, mounting reports sparked that Katy has taken celibacy vow for this year following her break up with ex-boyfriend of band . She was quoted as telling the new issue of TV Guide, "I've actually taken a vow of celibacy this year. No kissing anyone. Just my cat, Kitty Purry."

News
>
Music News
January 23, 2009 02:45:13 GMT
is promoting the fourth single from his 2008 album "" by premiering its music video. "I Got My Locs On" which is featuring and is co-produced by has been made the latest pulled from the rapper's eight studio album.

The video which is directed by Neils Alpert and has the cameo of Young Jeezy, starts with the definition of the word "janky". Before "Locs", Ice Cube has premiered music videos for "Gangsta Rap Made Me Do It", "Do Ya Thang" and "Why Me?".

News
>
Movie News
January 23, 2009 02:13:39 GMT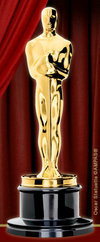 On Thursday morning, January 22, Academy of Motion Picture Arts and Sciences have unveiled to the world their selection of nominees for the 81st Annual Academy Awards. Announced by Academy president Sid Ganis and Academy Award-winner at the Academy's Samuel Goldwyn Theater in Beverly Hills, the nominations were dominated by "".

Having been shunned away from any kudos at the 66th Golden Globe Awards, the David Fincher's drama has picked up 13 nods, including Best Picture, Best Director, Best Adapted Screenplay, Best Supporting Actress for and Best Leading Actor for . The movie about a man born in his eighties has landed a Best Original Score nomination for composer Alexandre Desplat, and received seven gongs for technical categories as well.

News
>
Celebrity Gossip
January 23, 2009 01:57:27 GMT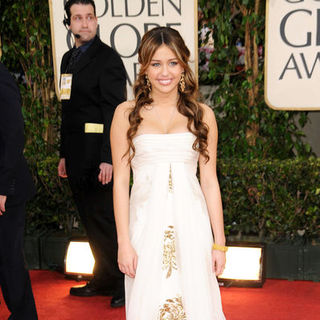 After months of chatter and speculation, breaks her silence and sets the record straight on the rumors of her feuding with ex-boyfriend and fellow Disney stars and . In a video posted on MileyWorld, she insists she has no beef with the threesome, claiming they are all her good friends.

She starts addressing the feud issue around the 6.23 mark of the more-than 8 minutes video. "I know you guys saw me, I was hanging out with the at the inaugural [concert]," Miley says of her being photographed hugging Nick at the "Kids' Inaugural: We Are the Future", the free gig celebrating Barack Obama's presidential ceremony, on Monday, January 19. "That was really good. And we are friends ... I love the JoBros."

News
>
Movie News
January 22, 2009 09:54:25 GMT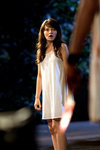 In support of the upcoming theatrical release of "", DreamWorks have unveiled three clips and a featurette from the remake of 2003 Korean horror "A Tale of Two Sisters". While two of the clips focus on 's Anna and ' Rachel, the other clip features Anna and her sister Alex.

In the clip entitled "Tranquilizers", Anna and Alex roam through Rachel's stuffs and find a kit pack filled with tranquilizers. Meanwhile, the second clip is called "Wear the Pearls" and it shows the scene where Rachel tries to be nice with Anna by lending Anna her pearl necklace. But, Anna stuns her by questioning who Rachel really is.

News
>
Celebrity Gossip
January 22, 2009 09:44:15 GMT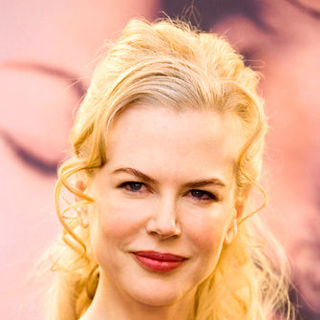 Australian Oscar-winning actresses and are about to be honored by Australian Postal Service, having their famous faces featured on a postage stamp. Beside them, the country will also bestow actors and with the same honor.

The foursome will be all featured on stamps, to be resealed as part of Australia Day on January 26, in characters and as themselves. Their characters which will be used for the stamps are taken from the films they won Oscars for; Nicole in "Moulin Rouge" (2001), Cate in "Elizabeth" (1998), Geoffrey in "Shine" (1996), and Russell in "Gladiator" (2000).

News
>
Movie News
January 22, 2009 09:28:02 GMT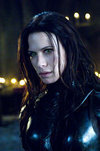 A 5-minute featurette of "" has been made available to view. Containing many never-before-seen footage from the supernatural thriller, the video features an introduction to Sonja and Lucian by the film's two leading actors, and .

Aside from the descriptions of the two main characters, the featurette also gives background knowledge about the Lycans race itself, explaining the difference between a werewolf and a Lycan. In the video which exposes some of the behind-the-scene footage as well, producer Richard Wright also speaks out detailing what to expect from the film.

News
>
Music News
January 22, 2009 08:51:56 GMT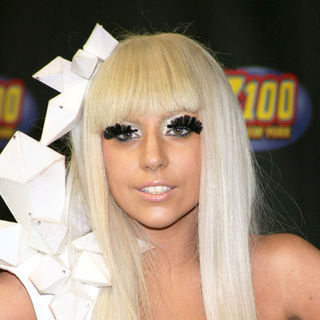 "Kaboom", the brand new track performed by , has been available to stream. The up-beat single has Kalenna lending her vocals on the hook. It is still unclear whether the song is a new material for Lady GaGa's new album or taken from scrap pile from her debut album "".

In related news, Lady GaGa will embark on a U.K. roadshow with . She will kick it off on January 22 at NIA in Birmingham. The joint tour will be wrapped up on February 19 at MSH in Berlin. After completing the Europe leg, she will return to America for a bunch of national tour dates. Fans can log on to to check her upcoming shows.