News
>
Music News
February 06, 2009 02:24:44 GMT
' music video for single "BB Good" has been available to peek through a video footage from their upcoming movie "". Sometimes intercepted with a scene from "Tonight" music video, the sneak peek features the band performing the song at one of their live shows.

A full-length official music video for "BB Good" will be premiered during Disney Channel's show "Night of Stars" on February 16 at around 8:20 P.M. In addition to debuting Jonas Brothers' music video, the show will also become a place to get a first look into ' music video for her track "The Climb", which will be included in "".

News
>
Celebrity Gossip
February 06, 2009 02:03:26 GMT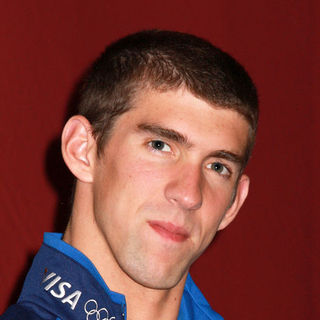 In an interview with the Baltimore Sun, his first ever interview since was made public last week, admitted it "definitely wasn't easy" for him to explain to his mother, Debbie, about what is going on. "Seeing my mom reminded me of how it was the day after I got my DUI, and I swore to myself I'd never do that again," he said. "This is just a stupid thing of mine that I did, and I have to live with it."

"We've been talking a lot," Phelps recounted further. He then added that following the incident he's been spending the past several days with his mother and his two sisters. "I've been able to get back to my family. It's part of my life I need back," he revealed. "It's something I am going to have to live with, and something I'll have to grow from."

News
>
Movie News
February 06, 2009 02:00:43 GMT

It is official, "" is on the go. In the latest report related to the much anticipated sequel to "", New Line Cinema spokeswoman Candice McDonough confirmed to the Associated Press that the four main actresses, , , and , will indeed reunite for another feature film installment of the popular HBO's TV series.

In addition to the return of the "Sex and the City" stars, AP also announced that writer-director Michael Patrick King has also signed a contract to pen the script for the sequel. "I'm very excited to work with these amazing actresses again and would love to give everyone more information about the sequel...but I'm busy with my 'Sex' life," so King said in a statement released to the trade.

News
>
TV News
February 05, 2009 09:44:24 GMT
Disney's "" stars and were invited to appear on "" on Wednesday, February 4 and they showed up in underwear. However, the twins wore the trademark underwear on the outside of their pants and joked that it's the latest trend.

At 16, Dylan and Cole revealed that they are eligible to drive but when Ellen asked them about accidents, Cole described his personal experience of crashing into another car. "I was backing up and it was partly because I didn't look and it was night time," Cole explained. "That's the excuse I'm using. It was dark and I hit a $160,000 car."

News
>
Movie News
February 05, 2009 09:19:19 GMT
Pushing "" a step forward to materialization, Warner Bros. have reportedly approached "" director Martin Campbell. Variety broke out the news, suggesting that the studio are currently negotiating with Campbell to helm the feature film adaptation of the DC Comics hero.

Before Campbell's name surfaced as the potential director, television writer/producer Greg Berlanti, who co-wrote the film's script with Marc Guggenheim and Michael Green, has been considered to take the behind-the-camera role. The executive producer of "" is now attached to direct Jonathan Tropper's novel adaptation, "".

News
>
Celebrity Gossip
February 05, 2009 09:17:35 GMT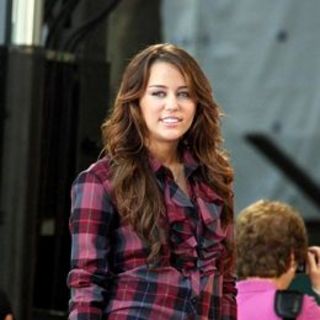 takes to her MileyWorld blog to address the controversy surrounding that shows her and some friends pulling their eyelids back to imitate Asians' slanted eyes, saying she is sorry. "There are some people upset about some pictures taken of me with friends making goofy faces! Well, Im sorry if those people looked at those pics and took them wrong and out of context!" so she writes.

She, moreover, also writes down her opinion about the other picture of her taken earlier that showed her accidentally exposing her side breast while she was enjoying a shopping spree at a fashion store. "As for the shot of me taken outside of a dressing room, I wasnt aware that some creepy paparazzi was able to get a picture of me from where I was in the store. When did it become so out of control, that I cant come out of a dressing room to show my sister a shirt Im trying on?" she complains, adding, "It seems to me there needs to be better laws and more boundaries on these photographers!"

News
>
TV News
February 05, 2009 09:17:06 GMT

Two major movie stars are heading to television for a spin-off to "". "Batman and Robin" star and "" star slash rapper are reportedly in talks to be the main cast of the not-yet-titled spin-off.

According to The Hollywood Reporter, O'Donnell will play an average guy named Callen who is born to do undercover work, "taking on different identities". LL Cool J meanwhile, is considered for the role of Sam Hannah who is a tough but charming former U.S. Navy Seal.

News
>
Movie News
February 05, 2009 08:39:08 GMT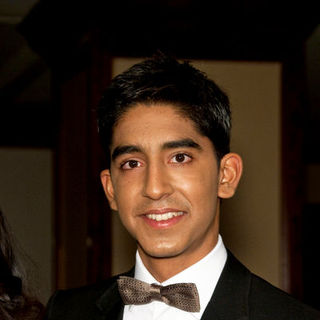 Having been in "", sits down with MTV to talk about the project from his role as Zuko to him taking over McCartney's part. "I play a character called Zuko who is the Prince of the Fire Nation," he starts off explaining about his character, "and it's good because it's a dark role."

"I'm not playing the hero, whereas in 'Slumdog' it was real character acting and performance-oriented," the star of "" then continues, pointing on the difference between Zuko and Jamal Malik. "This is [as well], but it's much more physical, with martial arts. I'm learning on the job, so this is a great new experience for me."

News
>
TV News
February 05, 2009 08:39:07 GMT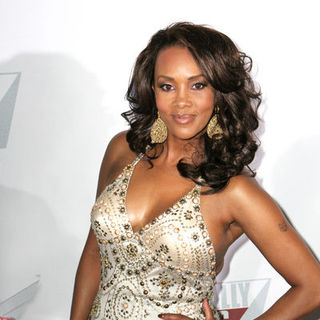 TV Land have hired to host their new reality TV show, "The Cougars". Set to premiere on April 15, the programming will present "an accomplished, beautiful and sexy woman" surrounded by a group of eligible younger men to find a shot of love.

"I'm so excited to be the guide for 'The Cougar's' quest for love," said Fox. "This show will prove to be empowering and enlightening for women everywhere. Plus, 20 hot guys gathered under one roof doesn't hurt."

News
>
Music News
February 05, 2009 08:20:15 GMT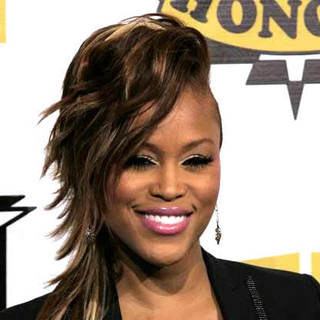 has changed the title of her new album from "" to "Flirt". Stating that the "whole music label situation," has delayed her to release the effort in 2007, she now promises to bring out the record later either in this spring or summer.

"I had to get in there and put in some upbeat music that I wasn't depressed about," Eve explains to New York Post. "It's fun, it's sexy, it's totally me. Imagine if 'Tambourine' had kids - that's what the CD sounds like. It won't be called 'Here I Am' anymore. Now it's called 'Flirt.'"

News
>
Celebrity Gossip
February 05, 2009 08:08:09 GMT
Putting behind, reportedly is about to marry her fiance David Otunga soon. The National Enquirer is the first to report that matter.

The site is told by an unidentified source that the couple's marriage is "going to be real soon." The source claims, "Some people think Valentine's Day. They're head over heels in love. She has gone through the worst nightmare of her life and she's finally coming out of it. Everyone is thrilled Jennifer is finally able to move forward again."

News
>
Movie News
February 05, 2009 07:54:26 GMT

A new trailer of "" has made its way out. While parts of it have been teased off via uncovered earlier, the short but packed video footage still gives a closer look at the action sequences, focusing to reveal the explosive battle between Goku and his nemesis, Lord Piccolo.

Starring as Goku, "Dragonball Evolution" revolves around Goku's journey to collect all seven Dragonballs. Having had one of the balls, the young warrior must now gather around six others before Lord Piccolo gets his hands on them and destroys Earth. In his quest to save the Earth, Goku is accompanied by Master Roshi and Bulma.

News
>
Music News
February 05, 2009 07:31:30 GMT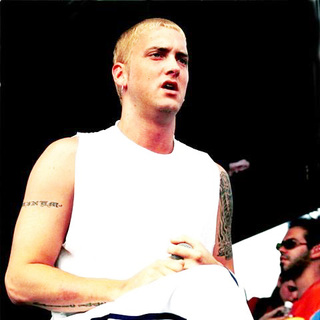 Rumor hat it, will team up with in the rapper's highly anticipated album "". "He stayed half a week," a source told The Independent. "No one realised the significance, though the Detroit Free Press did mention that Elton had been in town."

"He and Em worked together before, when they did that duet at the Grammys and had always said that they'd record something original together," the source explained further. "Em has huge respect for Elton, and the feeling is mutual. Elton really gets his music. Anything they produce will be total dope ... "

News
>
TV News
February 05, 2009 07:28:44 GMT

A sneak peek of what happens in the upcoming "" is released through a clip. It takes on the scene of Ando in a Japanese restaurant, trying to fly to Atlanta and approached by Daphne who is worried when Matt doesn't call her. Unable to get a flight, Ando then is grabbed by Daphne who uses her speed super power.

In "Trust and Blood", following a chain of unexpected events, the Heroes are on the run from Nathan and the Hunter. A series of prophetic paintings reveals the tragic fate of someone close to Matt. Elsewhere, Sylar continues the search for his father with the help of Luke and encounters an outcast with information and an ability of his own.

News
>
Celebrity Gossip
February 05, 2009 07:13:59 GMT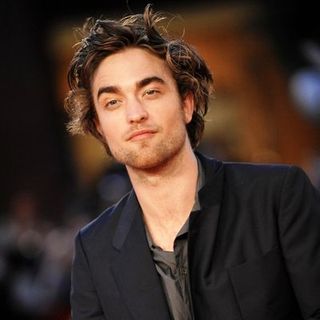 Dealing with the constant attention that the media has been giving him, says he is impressed by his "Harry Potter" co-stars who know best how to deal with the spotlight. "I think the way the kids from Harry Potter are dealing with fame is by ignoring everything and just living their normal lives as much as they can," MyPARK Magazine quotes him as telling YOU magazine.

"That has really worked for them. They're all very sane," the British hunk continues saying before then referring to as an obvious example. "I think Daniel lives in the same house he grew up in London. You can just see he has matured. He just wants to do good work. There's nothing else to it," he praises the "Harry Potter" leading actor.