News
>
Music News
November 10, 2007 06:37:56 GMT
Of all the new acts emerging in music industry worldwide there's a musician that sticks to her principal in making her records. Twenty year old is on the verge of breaking U.S. market with her debut album 'Love is Dead' and she's one singer not to mess with.

The Estonia native tells AceShowbiz how she refused to be labeled, people have misjudged her, and how she can create music just by the noise of cars driving by.

News
>
Celebrity Gossip
November 10, 2007 06:07:42 GMT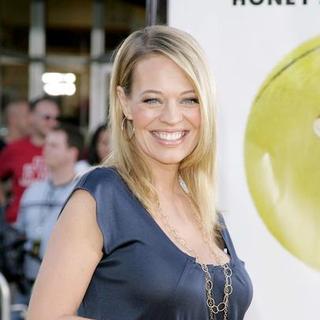 First it comes the pregnancy confirmation and just now announced that she's expecting a girl. It appears that the family she's building with husband Christophe Eme will be a perfect small happy family as soon as the baby is born.

The actress, who came to fame as the ex-Borg Seven of Nine on TV series "Star Trek: Voyager," announced last month she is pregnant with Eme's child. About her impending motherhood, Ryan told People that she and Eme "are thrilled. We're so excited, we're just beside ourselves."

News
>
Celebrity Gossip
November 10, 2007 05:14:45 GMT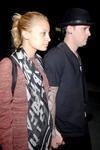 Counted as ones of the media darlings in the United States, Joel Madden and pregnant fiancee are not so popular in Australia though. The celebrity couple who can freely make their way out to public places in the US, sad to say, are not wanted in the country especially by the posh gated community.

While they themselves are considered to be part of the US' high profile community, potential neighbors apparently rejected Nicole and Madden's offer on a house in their gated Southern California community because of the unwanted attention their celebrity status would surely bring to the posh neighborhood.

News
>
Music News
November 10, 2007 04:45:06 GMT

has made headlines in the past few days for his decision to sue any websites that uses copyrighted images of him. However, he does not want to be mistaken for shutting down his fan sites that claimed to have done nothing but to promote his music.

"The action taken earlier this week was not to shut down fan sites, or control comment in any way," read a statement from concert promoter AEG yesterday. "The issue was simply to do with in regards to copyright and trademark of images and only images and no lawsuits have been filed."

News
>
Movie News
November 10, 2007 04:39:09 GMT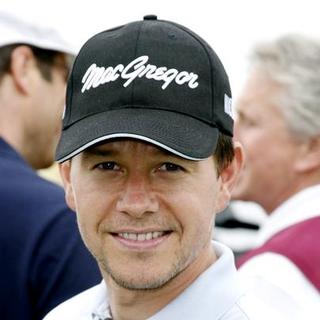 On his way to get involved in gun-banging action once again after "", is currently in negotiations to assume the titular role in 20th Century Fox's new film project "", Variety has reported.

A live-action adaptation of the bestselling Rockstar video game, pic finds Payne as a cop who is haunted by the tragic loss of his family and has little regard for rules as he investigates a series of mysterious murders. He, however, later finds himself up against an adversary bent on destroying him and the streets he protects.

News
>
Celebrity Gossip
November 10, 2007 04:28:58 GMT

is everything, from hotel heiress, socialite, reality TV star, actress, singer, model, fashion designer to merely trend-setter. From celebrity into business, she's never one to shy away from putting her name on any product possible. And now the star is lending her name to launch a new watch line through Parlux International, the company that also manufactures and distributes her fragrance.

The company has decided to extend the 'Paris Hilton' range because her brand has proven to be so successful in the market, while at the same time praised the star herself to have "established herself as an American cultural icon with a remarkable international following."

News
>
Celebrity Gossip
November 10, 2007 04:03:02 GMT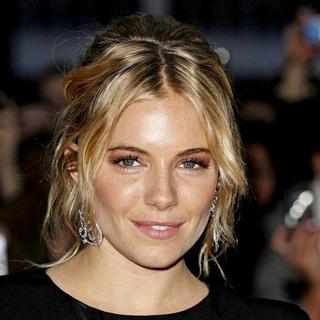 is acting personal when it comes to her personal life, love life to be exact. The actress who's been not quite successful in romance has reportedly received a marriage proposal from actor boyfriend .

Rumor has it that Rhys proposed to Sienna, serenading her a poem that he had written for her, entitled "Marry This Misfit" while playing his guitar. And according to reports, the poem that contained the lyrics "I bleed for you" went right over Sienna's head and she didn't even realize that he was proposing.

News
>
Movie News
November 10, 2007 03:39:56 GMT

Though the entire bridge of the USS Enterprise has already been completed, there's still bit addition made into the cast apparently. Recent reports confirmed that Oscar nominee and "" star are both poised to take part in "", which "Lost" creator J.J. Abrams is set to direct.

Ryder is claimed by Variety to play the mother of Spock, Amanda Grayson, who is also the first human wife of Sarek. Grayson, as described by StarTrek.com, was "a schoolteacher from Earth who married the Vulcan diplomat Sarek and gave birth to Spock in 2230" and "reunited with her son when she accompanied her husband aboard the Enterprise during the Babel Conference in 2267."

News
>
Music News
November 10, 2007 03:25:48 GMT

It was the night for alternative bands at mtvU Woodies Awards that was held on Thursday, November 8. Groupies such as , and scooped the top honors at the event that appreciates music loved by college students.

Gym Class Heroes was named Woodie of the Year aka Artist of the Year whose music have helped the students to 'survive' throughout 2007. Muse was hailed as the Best Performing Woodie for their live performances always 'worth it'.

News
>
Celebrity Gossip
November 10, 2007 03:17:10 GMT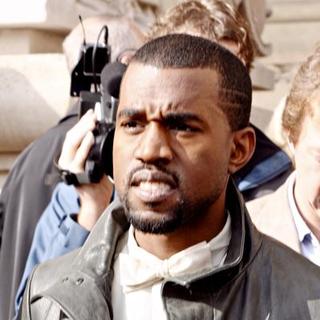 Thanksgiving is just around the corner and the spirit is everywhere. With planning for turkeys giveaway for families in the Miami community who are in need and withdraws request to host Thanksgiving day dinner with families while under house arrest, has something else on his own. The rapper and record producer is teaming up with numbers of other celebrities to design lunch boxes for the hunger.

West is teaming up with the and 100 other celebrities to design personalized lunchboxes which will be auctioned off online with the profit benefiting the non-profit hunger relief organizations; Food Bank For New York City and The Lunchbox Fund of South Africa.

News
>
Movie News
November 10, 2007 03:02:29 GMT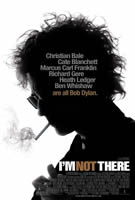 Stressing its description of being an unconventional journey into the life and times of , Todd Haynes-directed "" has now got its new character posters unleashed onto the net, just about two weeks prior to its limited release on November 21 this year.

Originally posted at Yahoo! Movies, the new posters feature three of six main characters from the drama flick, plus that of which was already presented as the theatrical poster. As you can see down below, they are , , and , all portraying the same character as Blanchett does, none other than the legendary Dylan.

News
>
Music News
November 10, 2007 02:33:51 GMT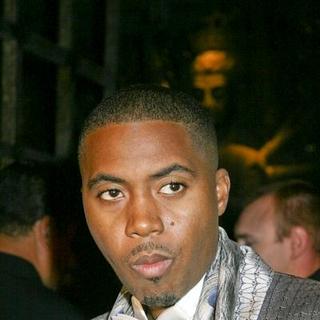 The music video for ' third single from his 2006 album '' has arrived. The video is considered early for 'Hustlers', that features and Marsha Ambrosius from Floetry, is not even released as a single yet.

The song was produced by and co-written by Nas and The Game. It is the follow up of album-title track and 'Can't Forget About You'.

News
>
Celebrity Gossip
November 10, 2007 02:26:31 GMT
It is sad to say that keeps going from one low to another. Has just been granted a US work visa, apparently, doesn't mean everything will turn from bad to good. It appears that things just get worse for her. First she infuriated her record label bosses by failing to attend a video shoot for "Love Is a Losing Game." After that witnessing her London flat raided by a group of police, Amy then had to witness her hubby Blake Fielder-Civil arrested by the authorities.

Junkie Fielder-Civil was arrested on Thursday night November 8th for allegedly attempting to pay off a witness in order to fix a trial. He is accused of trying to halt the trial in which he and a friend were accused of a brutal attack on a barman, which could see him jailed if convicted.

News
>
Music News
November 09, 2007 09:51:54 GMT

will hold a string of intimate concerts to promote his album ''. The former singer will continue the tour in U.S. with several in-store gigs at Borders.

Tonight (November 9), Hayes will play at Borders Hollywood in Los Angeles, Calif. The dates will run up to December 7 in Boston, Massachusetts including a headlining act at the 23rd Annual White Party at Vizcaya, Miami on November 24. Get the detailed schedule on Hayes' .

News
>
Movie News
November 09, 2007 09:51:11 GMT
Debunking the heavily-circulated report saying a Hong Kong scene in "" was canceled due to water pollution on the city's harbor, helmer Christopher Nolan has informed AFP that the shoot was cut merely because of script changes and not the water's poor quality.

"That was my decision, nothing to do with pollution. It was simply a script decision," the man insisted. "Once you see the finished film, you will understand why. As far as the pollution question goes, I honestly have no problem dumping movie stars in it."